'Outrage' as killer gets 12 years
Court records unsealed; gay victim shot 5 times at point-blank range
The United States Attorney's office this week reversed an earlier decision to seal court records showing the outcome of its case against two young men charged with first-degree murder while armed for the January 2010 shooting death of gay Maryland resident Gordon Rivers in Southeast Washington.
At the request of the U.S. Attorney's office, a D.C. Superior Court judge on Wednesday unsealed records showing that District resident William X. Wren, 18, had been sentenced on Jan. 26 to 12 years in prison after pleading guilty to shooting Rivers five times at point-blank range inside Rivers' car during a botched robbery.
Wren, who was 17 at the time of the murder, was charged as an adult.
The unsealed records show that Wren agreed to plead guilty last October in exchange for a government offer to lower the charge against him from first-degree felony murder while armed to second-degree murder while armed. Wren also agreed to plead guilty to charges of conspiracy to kidnap Rivers while armed with co-defendant Anthony Hager, 23, and conspiracy to rob Rivers while armed with a firearm. Hager was 22 at the time of the murder.
Judge Herbert Dixon also sentenced Wren to seven years on the two conspiracy charges but agreed to a request by Wren's defense lawyer to allow the two sentences to run concurrently, limiting the total time served to 12 years.
The U.S. Attorney's office moved to have the court records unsealed following inquires by the Washington Blade, which discovered through unsealed court records that the government dropped its case against Hager, who was also charged with first-degree murder while armed in the River's killing.
"The U.S. Attorney's Office determined that there was probable cause to arrest Anthony Hager in the murder of Mr. Rivers," said William Miller, a spokesperson for the office. "However, the office later concluded that there was not sufficient evidence to meet the higher legal standard that is required to obtain and sustain a conviction."
Miller noted that at the government's request, the court dismissed the case "without prejudice," which allows prosecutors to reinstate charges against Hager in the future if more evidence surfaces.
"The murder case remains under investigation," he said.
Miller declined to disclose why prosecutors chose to seal the court records in the case against Wren, saying issues surrounding the sealing of cases are considered confidential. However, knowledgeable sources familiar with criminal cases before the D.C. Superior Court said cases are often sealed when defendants agree to cooperate with the government in the prosecution of another person charged with a crime. Such cooperation could potentially place a defendant at risk for retaliation, according to the sources, and sealing a case can sometimes protect the safety of the cooperating defendant.
Victims' rights groups have sometimes complained that the sealing of cases also prevents the public from learning whether violent criminals are being prosecuted and sentenced appropriately.
Chris Farris, former co-chair of the D.C. group Gays and Lesbians Opposing Violence, said he was "outraged" that Wren could receive just 12 years for committing a murder and that Hager could get off "completely free" in the Rivers' murder.
"Take away the gay angle, take away the history of hate crimes against our community, take away everything else, and I just find it incredibly stunning that one person in the case of a murder of someone who was fired on at point blank range five times gets 12 years in jail," Farris said.
Court documents filed by the government and the defense in the case show that Hager allegedly conspired with Wren to force Rivers at gunpoint to drive the two to Rivers' house in Maryland, where they planned to rob him of his valuables and steal his two vehicles. But the documents show that that Wren shot Rivers before Hager had a chance to enter the car.
Court records also show that authorities revoked Hager's parole from an unrelated conviction for armed robbery in 2005 after learning of his arrest in the Rivers case. Miller said the parole revocation resulted in Hager being ordered to serve two more years for the earlier conviction.
Under the D.C. criminal code, Wren faced a possible maximum sentence of 70 years in prison for second-degree murder while armed with a firearm. First-degree murder while armed carries a maximum sentence of 90 years in prison under D.C. law.
Separate sentencing memorandums submitted by the defense and the U.S. Attorney's Office asked Judge Dixon to consider mitigating factors that would justify a sentence significantly lower than the maximum sentence provided by law. Among other things, the two pointed to Wren's cooperation with the government in the prosecution of Hager before the U.S. Attorney's office decided to drop its case against Hager.
Defense attorney Spencer Hecht also states in his sentencing memorandum that Wren recounted that Rivers paid him for sexual encounters at Rivers' house in Brandywine, Md., during a one-year period prior to the murder. Hecht's sentencing memo says the sexual encounters began when Wren was 16.
"While the defendant unequivocally accepts responsibility for his extremely serious and dangerous conduct, and is extremely remorseful for taking the life of another, he offers the nature of his relationship with the decedent in mitigation," Hecht says in his sentencing memo.
"The decedent was someone who preyed on the defendant's youth, immaturity, and impressionability for a substantial period of time," the memo says. "On frequent occasions, the decedent would contact the defendant and pay him to perform sex acts upon him. This is nothing less than child sexual abuse and rape – offenses which carry significant prison sentences."
Hecht provides no evidence or substantiation of the alleged sexual encounters between Rivers and Wren other than Wren's claim that they occurred. The sentencing memo doesn't say where the two met or under what circumstances, only that the two met after Wren's mother kicked him out of her home "because her live-in girlfriend believed the defendant a troublemaker." His estrangement with his mother resulted in his having no fixed address, the memo says.
"It was during this period of time that the defendant began using and selling drugs and committing robberies of known drug dealers to support himself," according to Hecht's sentencing memo. "It was also during this period of time that the defendant met the decedent Gordon Rivers (aka 'Mr. G'), when he ('Mr. G') propositioned him (the defendant) for paid sex," it says.
The memo also states that Wren moved into a row house where his girlfriend lived at 2409 S St., S.E., seven months prior to the murder, saying his girlfriend's residence provided him with a stable home. It says he has two children with his girlfriend, Breana Smith, with whom he had been in a relationship for two years at the time of the murder.
Gay activists have long complained that defendants who target gay men for assault, robbery and murder have often claimed, after being charged with such crimes, that the victim made a sexual pass at them that prompted them to assault or kill the victim in self-defense. Gay rights attorneys, who describe such a claim as the "gay panic defense," have said prosecutors often lack the training or understanding to adequately contest this defense tactic.
Hecht did not return calls to his office seeking comment on the case and on his client's allegations of sexual encounters between Wren and Rivers.
Miller, the spokesperson for the U.S. Attorney's office, said he could not comment on whether his office considered Hecht's allegations in the sentencing memo as an attempt to invoke the gay panic defense.
In its own sentencing memorandum, the U.S. Attorney's Office recommended that the court sentence Wren to the "middle range" of sentences available to a court for the offenses to which Wren pleaded guilty. The government sentencing memo recommends that Dixon sentence Wren to some jail time but doesn't object to the defense recommendation that he be sentenced under the D.C. Youth Rehabilitation Act.
The act allows judges to waive a required minimum sentence of five years in jail for a conviction or guilty plea to second-degree murder while armed. The memo adds, "The government does not oppose a motion by the defendant for a downward departure under the sentencing guidelines."
In his sentencing order, Dixon did not indicate that he approved the defense request for a Youth Rehabilitation Act sentence.
The government's sentencing memo describes Rivers as "an accomplished, well-loved man with family and friends who dearly miss him." It says he was born in Alabama and was a retired veteran of the U.S. Navy who, at the time of his death, worked as an executive assistant with Raytheon Corporation in Arlington, Va., in a job he held for five years.
The government sentencing memo says Wren's effort to express remorse over his action and the prospects that he could turn around his life in the future don't offset the consequence of his behavior toward Gordon Rivers.
"The defendant preyed upon Mr. Rivers by taking advantage of the trust they shared, however inappropriate the foundation of the relationship," the memo says. "And it was the defendant, not Mr. Hager, who got in the car, put the gun to Mr. Rivers, and pulled the trigger five times."
The memo notes that Wren was "no newcomer to armed robberies," referring to his own admission that he committed armed robberies against drug dealers in the months prior to his arrest in the Rivers case.
Va. Senate subcommittee tables three anti-transgender bills
Measures would have banned trans athletes from school teams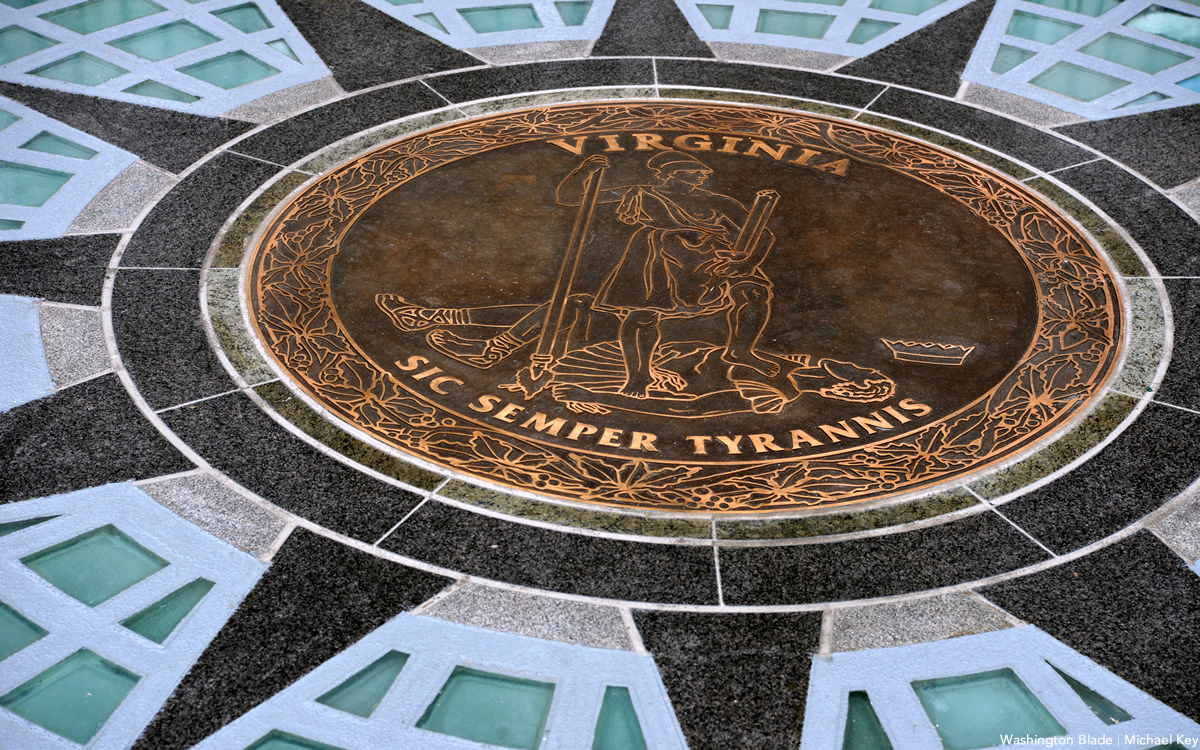 A Virginia Senate subcommittee on Thursday tabled three bills that would ban transgender athletes from school teams corresponding with their gender identity.
The Senate Education and Health Committee's Public Education Committee tabled state Sen. John Cosgrove (R-Chesapeake)'s Senate Bill 911, state Sen. Bryce Reeves (R-Louisa County)'s Senate Bill 1186 and state Sen. Mark Peake (R-Lynchburg)'s Senate Bill 962.
"We're one step closer to these bills being gone for good," said Equality Virginia in a tweet.
GOOD NEWS: A Senate subcommittee voted to pass by indefinitely THREE transgender athlete bans. We're one step closer to these bills being gone for good!

Over 3,000 emails were sent to committee members opposing these harmful bills! #TransYouthBelongVA

— Equality Virginia (@EqualityVA) January 26, 2023
'Talking Trans History' explores lives of D.C. advocates
Rainbow History Project holds first panel for city-funded Trans History Initiative
Longtime D.C. transgender rights advocates Earline Budd and Gabrielle 'Gibby' Thomas gave personal accounts of their transition as transgender women and their work as trans rights advocates Tuesday night, Jan. 24, at a "Talking Trans History" panel discussion organized by D.C.'s Rainbow History Project.
Joining them as a panelist was Rayceen Pendarvis, the acclaimed local event host, public speaker, and LGBTQ community advocate. Pendarvis, among other things, told of being nurtured and taught by dynamic transgender women who proudly affirmed their identity not only as trans people but productive citizens in the community at large.
Vincent Slatt, Rainbow History Project's director of archiving, served as moderator of the panel discussion. He told the audience of about 25 people who gathered at the Southwest Branch of the D.C. Public Library that the event was the first of many such panels planned by the project's recently launched Trans History Initiative.
Slatt noted that Rainbow History Project received a $15,000 grant for fiscal year 2023 from the Mayor's Office of LGBTQ Affairs to conduct the Trans History Initiative. The initiative plans to "better integrate the often-under-represented histories of trans people into our programming," according to a RHP statement.
Budd, 64, who has been a trans-identified activist since the 1970s, became involved in the 1980s with supporting people with HIV/AIDS before founding the D.C. organizations Trans Health Empowerment and Empowering the Transgender Community (ETC), for which she currently serves as executive director. She has received numerous awards for her work in support of the trans community and her self-proclaimed role as "the advocate" for the trans and LGBTQ community.
In her remarks at the panel discussion, Budd told of her childhood upbringing in a religious family where, like many trans people, her parents didn't approve of her early identity as a girl.
"I want to say that around eight or nine my mother found me to be different," Budd said. "The difference was she would lay my clothes out, my sister's clothes and my clothes for us to go to school. And when I would come downstairs, I would always have on my sister's clothes," Budd told the gathering.
"And she would say why do you have on your sister's clothes?" Budd continued. "I said mommy, it fits. No, it does not, you're a boy," Budd quoted her mother as responding. "And let me tell you, that went on and on and on," said Budd, who told how she eventually parted ways with her parents and left the house to embark on her role as one of D.C.'s leading trans advocates.
Among her many endeavors was successful discrimination complaints, including one against a D.C. skating rink and another against the D.C. Jail for discrimination based on gender identity. Budd told how she won in both cases, with strong backing from the D.C. Office of Human Rights.
Pendarvis, among other things, spoke about how an association with trans women as a young adult helped to shape Pendarvis's longstanding and award-winning role as co-founder of Team Rayceen Productions, including 10 years as leading host of "The Ask Rayceen Show," which highlighted topics promoting the LGBTQ and trans community in D.C.
Similar to Budd, Pendarvis has received numerous awards and honors, including recognition from the D.C. City Council, for work as a host and speaker at LGBTQ-related festivals, fundraisers and other events.
"As an activist and host, I have been blessed to do many things," Pendarvis told the panel discussion gathering. "For many who do not quite know how to identify or ask me to identify, first of all, I'm a human being," Pendarvis said. "I am a father of five and a mother of many."
Pendarvis added, "I'm a human being first and foremost, a child of God. And my trans sisters uplifted me first, embraced me first. I came out in a community where our transgender sisters were always on the front line."
Thomas, 65, told the panel session she is a native of North Brentwood, Md., located just outside D.C., but D.C. became her home since shortly after finishing high school. She began her work in the LGBTQ community in 1989 as a caregiver for people with HIV. She has since worked for the local organizations Us Helping Us, Transgender Health Empowerment, and Terrific, Inc. She currently works for Damien Ministries and its "Trans Specific" programming called Shugg's Place that, among other things, focuses on providing services for transgender older adults.
She told of her growing up as one of seven children in a family whose mother and father, she said 'were very loving." But like other trans kids, Thomas said her parents were uncomfortable over her desire to identify as a girl. A more understanding next door neighbor allowed Thomas to spend time in her house as Thomas helped with household errands.
"I would go to the store and things like that for her," Thomas said. "But what's most important, I could dress as I wanted to in her house. She would give me dresses that I could wear. And I could go up there and put on my dresses and watch TV," Thomas continued. "And then I would get to take my dress off and go home because mom and daddy wasn't standing for that."
At around the age of 10, Thomas said, she was aware of current events and observed that her father was a strong supporter and admirer of Martin Luther King Jr. and his civil rights leadership. "I said you can march with Martin Luther King for everybody else's rights but you are going to deny me mine," she recalled telling her father.
Thomas said she initially began patronizing D.C. gay bars after befriending gay men from her high school. A short time later, after realizing that the gay scene was not who she was, she discovered the then D.C. gay drag bars Louis' and The Rogue and had a chance to meet "people like me." But she said someone she met at one of those two bars introduced her to the then D.C. Black gay bar called the Brass Rail, where transgender women hung out.
"And I said, oh my God, I am home. This is heaven," Thomas told the panel gathering. "When I came to the Brass Rail I felt like I was home" as a trans person, Thomas said. "I met so many terrific people."
She went on to tell about the trials and tribulations of fully transitioning as a trans woman and her growth as a transgender activist with a career dedicated to supporting the trans and LGBTQ community.
Japer Bowles, director of the Mayor's Office of LGBTQ Affairs, spoke briefly at the start of the Talking Trans History panel discussion. He said the mayor's office was excited to be supporting the Rainbow History Project's newly launched Trans History Initiative.
"I'm really, really excited to work for a mayor who not only is fighting for things for our community, but truly funding these opportunities," Bowles said. "This is about you and our trans communities. So, I'm here to listen."
Slatt also announced at the panel session that Rainbow History Project has a paid job opening for one or more positions to help run the city funded Trans History Initiative. He said information about the job opening for people interested in applying can be obtained through RHP's website. He said a video recording of the panel session would be posted on the website in a week or two.
Va. House subcommittee kills anti-transgender bill
Committee members unanimously rejected HB 1434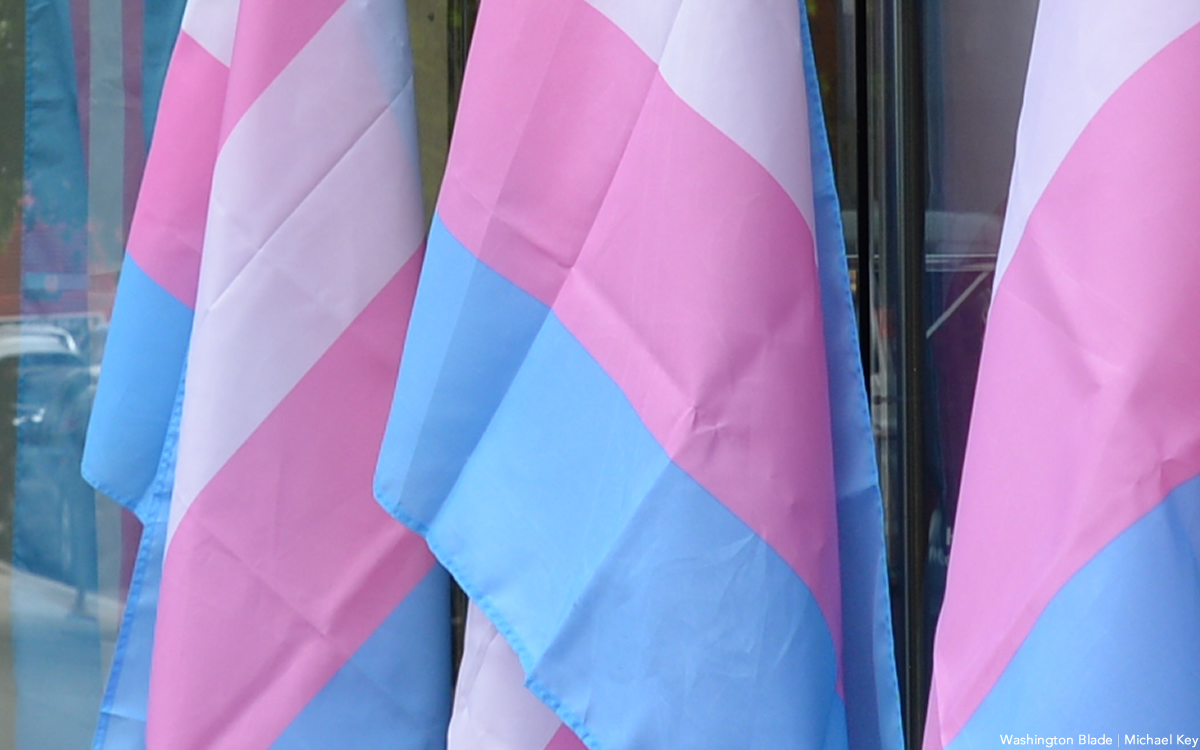 A Virginia House of Delegates subcommittee on Wednesday killed a bill that would have required transgender students to obtain a court order to update their name in school records.
Equality Virginia in a tweet noted the House Early Childhood/Innovation Subcommittee voted unanimously to kill state Del. Jason Ballard (R-Giles County)'s House Bill 1434.
"This bill served no educational purpose and was entirely unnecessary," said Equality Virginia Executive Director Narissa Rahaman in a statement. "LGBTQ+ students thrive when they are provided safe, affirming and supportive learning spaces, which includes allowing them to go by their chosen name without jumping through legal hoops."
"HB 1434 would have run counter to that by creating a hostile school environment," added Rahaman. "By tabling this bill the subcommittee has sent a strong message that LGBTQ+ students belong in Virginia."
"Trans and nonbinary students should be able to go to school and be called by their chosen names, without fear of being outed," said the American Civil Liberties Union of Virginia after the vote.
🎉WIN: HB1434, which would require a court order to update a student's name on ANY school record, died in subcommittee on a unanimous 9-0 vote.

Trans & nonbinary students should be able to go to school and be called by their chosen names, without fear of being outed. pic.twitter.com/2y65nUpZFh

— ACLU of Virginia (@ACLUVA) January 25, 2023