Thousands expected for D.C. Pride festivities
Weekend's parade and festival a 'destination event'

As many as 250,000 people are expected to turn out for the D.C. Capital Pride parade and festival set for Saturday and Sunday, marking the D.C. area and the mid-Atlantic region's largest two LGBT events of the year, according to Capital Pride organizers.
The two events serve as the highlight of dozens of Pride-related events that began on June 1 and included a broad and diverse representation of the LGBT community, organizers said, including events celebrating the transgender community and the LGBT Latino and Asian and Pacific Islander communities.
"This is the community's event and the community pitches in every year," said Bernie Delia, vice president of the Capital Pride board. "They're the ones who put together the parade contingents and the floats on Saturday. And on Sunday, at the festival, they're the ones who are staffing all those booths," he said.
"They line the parade route and they come out in support of everybody at the festival, and it truly is a community event and it's just wonderful to see this each and every year."
Capital Pride spokesperson Scott Lusk said the festival's headline entertainer, singer and Broadway actress Jennifer Holliday, was expected to make news on the main stage during her 5 p.m. performance when she debuts her new single "Magic," representing the song's world premiere.
Nationally acclaimed DJ and re-mixer Tony Moran of New York will accompany Holliday on the stage, where he will perform a special mix with Holliday, according to an announcement by Capital Pride.
"We're thrilled that Tony Moran will join us at the Capital Pride Festival," said Michael Lutz, president of the Capital Pride board. "With Tony joining Jennifer Holliday, we are set to have an afternoon of outstanding entertainment that will appeal to a wide audience."
Other entertainers will perform on the main stage prior to Holliday's appearance. They include the Gay Men's Chorus of Washington, popular drag performer Ella Fitzgerald, and the D.C. Cowboys dancing group. A full list of the entertainers is available at HYPERLINK "http://www.capitalpride.org/"capitalpride.org.
As of May 8, 79 contingents had signed up for participation in the June 11 parade. Organizers said additional contingents were expected to sign up.
And as of May 21, 206 organizations, businesses and vendors had reserved space for booths at the June 12 Capital Pride festival, which takes place on Pennsylvania Avenue, N.W., between 3rd Street, near the U.S. Capitol, and 7th Street. As of Wednesday, the weather forecast looks good for the weekend with temperatures expected to be in the low 80s with only a chance of scattered storms on both days.
Similar to past years, dozens of LGBT organizations, both national and local, are slated to staff booths this year. Dozens of corporations and businesses seeking to do business with LGBT people also will have booths in this year's festival.
Among them are America Online, Choice Hotels International, Geico, Walgreens pharmacies, Verizon Wireless, and Citibank, SunTrust, and Wachovia banks.
For the past four years, the Washington City Paper has named the Capital Pride Parade the city's best parade of the year, and Delia said he expects this year's parade to continue that tradition.
Delia and other Capital Pride organizers say a wide range of colorful floats and marching bands are slated to join the parade, which is set to begin at 5:30 p.m. Saturday at the intersection of 22nd and P Sts., N.W. next to P Street Beach Park.
Similar to past years, the parade will travel west on P Street to Dupont Circle, turn north along New Hampshire Avenue and take a right turn on R Street to 17th Street. It will travel south along 17th Street, passing several popular gay bars and restaurants, before returning to P Street, where it heads east to 14th Street. At that point, the parade travels south on 14th before ending at 14th and N Streets, N.W., near Thomas Circle.
The main parade reviewing stand, where Capital Pride judges will select winners of different categories of parade contingents, is located on the 1400 block of P Street, near the Whole Foods supermarket.
At a ceremony on Tuesday night at the Embassy of Sweden, which is among this year's Capital Pride sponsors, the group presented its annual Capital Pride Heroes and Capital Pride Engendered Spirit Awards.
Those honored this year as Pride Heroes are Bil Browning, LGBT activist and founder of the Bilerico Project blog; June Crenshaw, a local African-American lesbian activist involved in health issues; Tyrone Hanley, HIV prevention advocate for LGBT youth; Dr. Theo Hodge, infectious disease specialist working on HIV/AIDS treatment; Rev. Jill McCrory, interim pastor at Open Door Metropolitan Community Church in Boyds, Md. and marriage equality advocate; and Rebecca Roose, environmental advocate promoting  "green" Capital Pride events.
Engendered Spirit award recipients include: Terri Moore, youth activist associated with D.C.'s Sexual Minority Youth Assistance League (SMYAL); Gabby Thomas, HIV/AIDS activist associated with the D.C. groups Us Helping Us and Transgender Health Empowerment; Mara Keisling, founding executive director of the National Center for Transgender Equality; Ruby Corado, advocate for transgender rights within the D.C. area Latino community and the broader LGBT community; Drs. Denis and Christine Wiley, co-pastors of the LGBT welcoming Covenant Baptist United Church in Southeast D.C.; and Joe Izzo, licensed social worker and longtime psychotherapist with Whitman-Walker Health specializing in transgender and substance abuse issues.
Amy Schneider's Jeopardy! winning streak ends at 40 games
Transgender contestant is the highest-earning woman in competition's history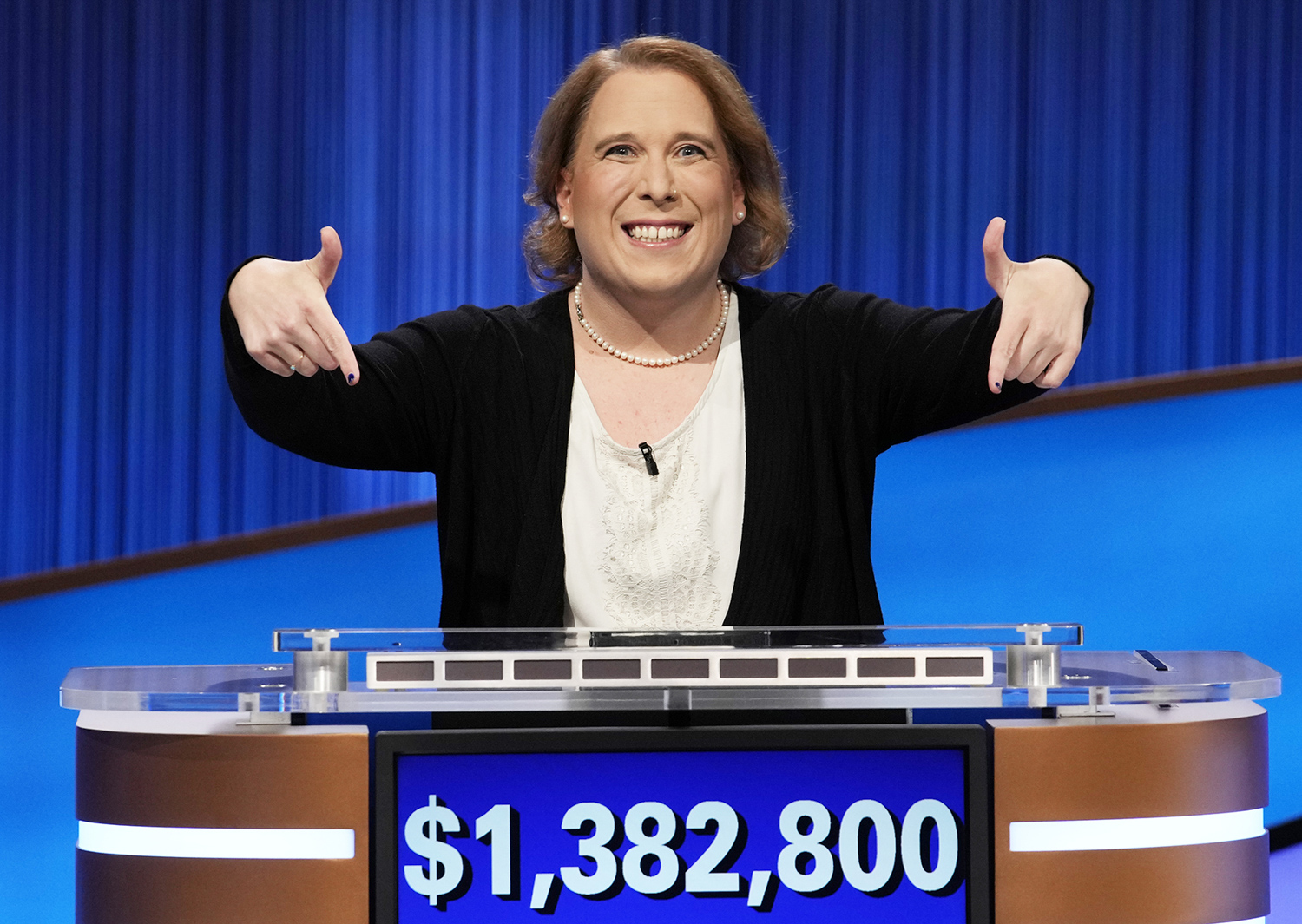 Amy Schneider's record-setting Jeopardy! winning streak came to an end on Wednesday's show after getting tripped up on the Final Jeopardy! clue.
Schneider is the first transgender contestant to qualify for the Tournament of Champions, and she's the highest-earning woman in the competition's history, with a total of $1,382,800 from 40 wins.
Schneider was leading by $10,000 as the contestants headed into the all-important "Final Jeopardy!" category, she failed to answer the clue. It was, "The only nation in the world whose name in English ends in an H, it's also one of the 10 most populous." Contestant Rhone Talsma managed to overtake Schneider when she answered, "What is Bangladesh?" the correct response. Schneider ended up with $19,600 versus Talsma's $29,600.
"I think that the best part for me has been being on TV as my true self, expressing myself and representing the entire community of trans people," Schneider told Good Morning America this week. "And just kind of showing a different thing than maybe some people have seen, of just being a smart, confident woman and just doing something super normal, like being on Jeopardy!."
A Revolution for Women in Baseball
Last week, they announced that Rachel Balkovec will become the first woman to manage a team in minor league baseball.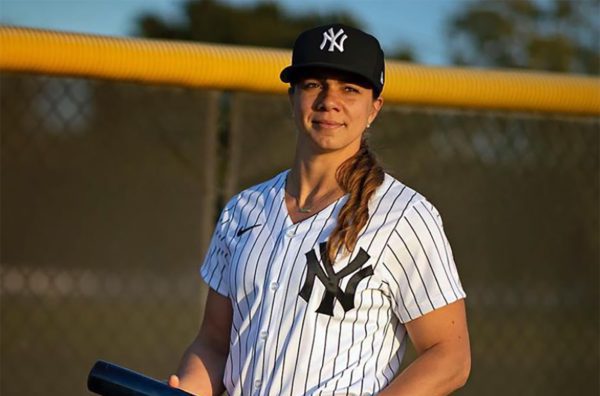 The Yankees were late on introducing an African-American player to their roster, adding Hall of Famer Elston Howard to the team in 1955, eight years after Jackie Robinson starred for the Brooklyn Dodgers. The Yankees seem determined not to repeat that bad history. Last week, they announced that Rachel Balkovec will become the first woman to manage a team in minor league baseball when she takes the helm of the Tampa Tarpons this spring.
It has been just over ten years since Justin Siegal threw batting practice to the Cleveland Guardians and five since she was the first woman to coach a MLB squad with the Oakland Athletics. Two years ago, Kim Ng became the first female General Manager of any of the four major professional sports when the Marlins hired her to run their team. In the two years since then, the dam has burst. Women have been hired to important on-field positions with professional baseball at an impressive clip. As baseball has lagged behind other professional sports in bringing women into the game, the current pace of hires indicates that baseball's embrace of analytics and objective measures have finally penetrated the walls of one of the most enduring old boys clubs in the U.S. and given talented women opportunities they have long been denied.
Ten women will be coaching with major or minor league teams in 2022. In 2021, Bianca Smith became the first African-American woman to coach in the minors when the Red Sox hired her. Alyssa Nakken became the first woman in uniform during a Major League Baseball game when she coached first base for the Giants in a July 2020 exhibition against the Oakland A's. Her jersey now belongs to the National Baseball Hall of Fame. Cuban-American Veronica Alvarez is not only the coach of the U.S. Women's National Baseball team, she also served as a spring training coach for the Oakland A's.
The proliferation of women in baseball is not an accident. More girls than ever are playing baseball. Here, in the DC area, 160 girls participated with D.C. Girls Baseball in 2021. Baseball for All, an organization that supports and promotes girls in baseball, held a tournament last summer that drew nearly 600 girls who play baseball. There are more women than ever on collegiate baseball rosters. Major League Baseball has also devoted significant resources to girls and women in baseball, running several development camps for girls in baseball. Six of the women now coaching professional baseball participated in MLB's Take the Field initiative, which is designed to help place women into baseball positions. To top it all off, the classic film about the All-American Girls Professional Baseball League, A League of Their Own, is getting a reboot on Amazon Prime this year.
The pace of hiring is exhilarating. Unfortunately, every report of a woman being hired is followed by predictable hateful commentary on social media. Many cannot imagine that a woman may be hired for a baseball position on merit and resort to making sexist and derogatory comments. As women in baseball, the coaches are used to that vitriol and have developed thick skin and sophisticated defense mechanisms. However, also reading are thousands of girls who are inspired by the achievements of these women and they are, sadly, learning that to achieve in baseball means enduring the sexist taunts, gross come-ons, and hurtful comments.
Baseball has a long way to go. Other leagues have women officiating games, so it should be reasonable to expect that baseball will have women umpires in the near future. The possibility of women playing professional baseball is tantalizingly close as 17 year old Genevieve Beacom made history last week as the first women to play Australian professional baseball, when she threw a scoreless inning against the Adelaide Giants.
We are watching a revolution in baseball unfold before our eyes.
Baltimore DJ on using music as a bridge to combat discrimination
Deezy brings high-energy show to the Admiral on Jan. 28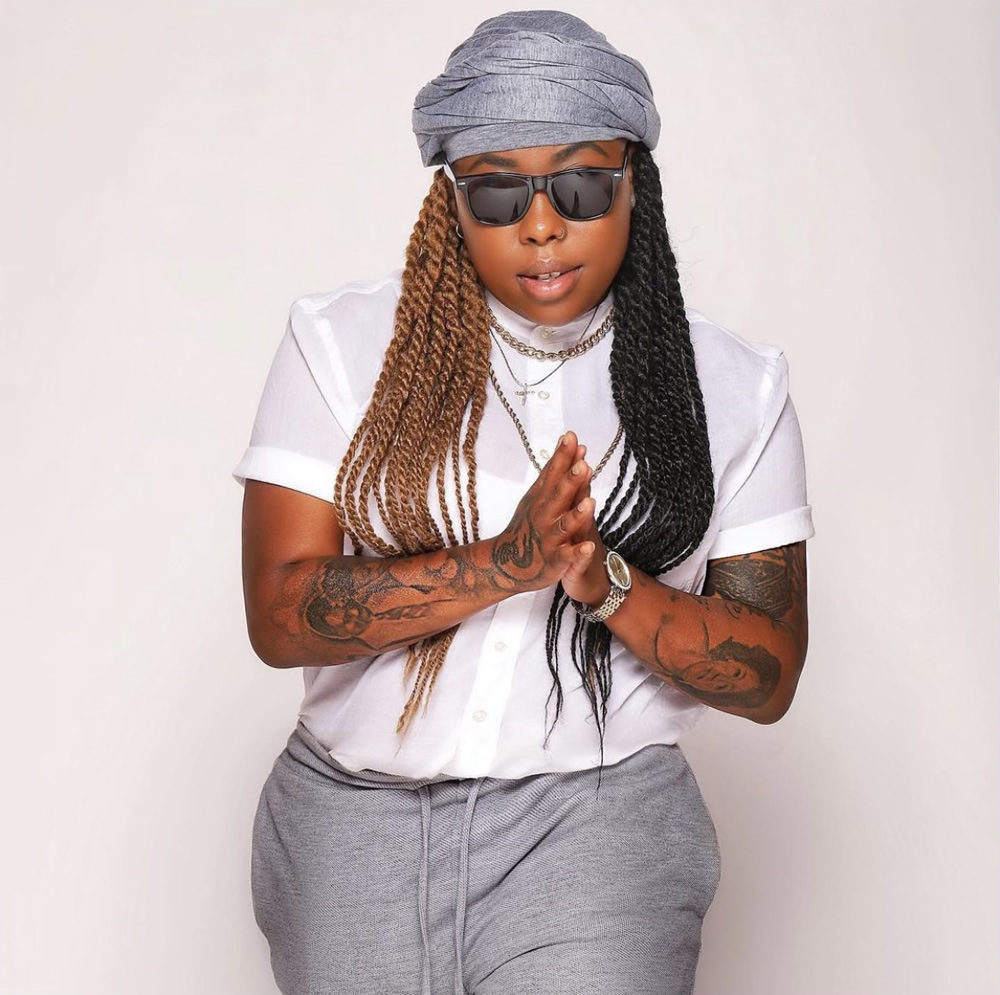 A Baltimore DJ will conclude a month of performances in Baltimore and Washington, D.C. clubs this Friday, Jan. 28, according to the artist's management. DJ Deezy is set to perform at the Admiral in D.C. at 9 p.m.
Since the year began, Deezy has hosted electric events at clubs such as Hawthorne DC, DuPont and the Baltimore Eagle Bar & Nightclub.
The Washington Blade sat down with the DJ to discuss the course of her career.
The beginning of DJ Deezy's infatuation with music dates back to her childhood spent between her mother's house in Baltimore City and her father's house in the suburbs.
In Baltimore, Deezy was exposed to the local rap and raw hip-hop scene that inspired her to embark on a rap career in high school.
Concurrently, she was entrenched in Motown and classic rock by virtue of her singer, songwriter, and guitarist father Ron Daughton's involvement in a classic rock band. He is a member of "The Dalton Gang" and was inducted into the Maryland Entertainment Hall of Fame in 2015.
"Before I embarked on my DJ journey, my father let me record 'a little 16' on his tape recorder," said Deezy. "Eventually, he bought me a wireless microphone that I carried around with me to performances."
Between her experience as a rapper and watching her father maneuver the classic rock music scene, Deezy acquired varying tastes in music that have influenced how she curates her sets today.
She "specializes in open format vibes with spins from multiple genres including hip-hop, rap, circuit, and top 40s hits," according to a summer 2021 press release from her management.
Deezy is also a proud member of the LGBTQ community — she identifies as a lesbian — and this also informs her approach to her work.
"I'm easily able to transition and rock the crowd because I can relate to many different backgrounds," said Deezy. "I can DJ in places that are predominantly white, Black, or gay [and still do my job effortlessly]."
Centering community
Deezy values representation. Not only because she exists in a field dominated by men, but also because DJs who inhabit other identities aside from being men are less common in the industry.
The scarcity of Black and lesbian DJs has prompted her to use her career as evidence that people who are different can attract audiences and succeed.
"I want to put us out there especially for Baltimore," said Deezy. "I know that there's Black lesbians out there doing the same thing as me, but why aren't we getting [recognized]?"
In 2018, Deezy rented out a "Lez" lot at the Baltimore Pride block party where she set up a tent and played a set for the crowds tailgating around her. While entertaining them, she distributed her business cards — an act she believes yielded her the contact who eventually got her booked for a residency at the Baltimore Eagle.
While this was a step forward in her career, Deezy acknowledges that it wasn't without challenges. She likened entering the Baltimore Eagle — traditionally a leather bar frequented predominantly by men —to navigating foreign territory.
"When I first got there, I got funny looks," she said. "There's a lot of these guys who are like, 'Why are you bringing a lesbian DJ to a gay bar?'"
But Deezy powered through her performance, lifted the crowd from its seats and "rocked the house [so that] no one will ever ask any questions again."
She admits that she's an acquired taste but believes in her ability to play music infectious enough to draw anyone to the dance floor.
"Feel how you want to feel about a Black lesbian DJ being in the gay bar," said Deezy. "But music is a bridge that [will] connect us all, and you'll forget about your original discrimination when you [experience] me."
While Deezy has mostly performed in the DMV, she has also made appearances in Arizona where she hosted a family event and also in clubs in Atlanta and New York City.
Her work has also attracted international attention and she was the cover star of  French publication Gmaro Magazine's October 2021 issue. 
Looking to the future, Deezy's goal is to be a tour DJ and play her sets around the world.
"I had a dream that Tamar Braxton approached me backstage at one of her concerts and asked me to be her tour DJ," she said. "So, I'm manifesting this for myself."
In the meantime, Deezy will continue to liven up audiences in bars and clubs around the country while playing sets for musicians like Crystal Waters and RuPaul's Drag Race celebrity drag queens like Alyssa Edwards, Plastique Tiara, La La Ri, Joey Jay and Eureka O'Hara — all of whom she has entertained alongside in the past.
Outside the club, Deezy's music can be heard in Shoe City where she created an eight-hour music mix split evenly between deep house and hip-hop and R&B.