Abraham Lincoln: A life in the closet?
By Mark Segal
National Gay History Project
Abraham Lincoln (1809-65) may likely be the most studied and researched of the United States presidents. The first reference to him possibly being "homosexual" came from notable Lincoln expert Carl Sandburg in his 1926 biography, "Abraham Lincoln: The War Years." In describing the early relationship between Lincoln and his close friend, Joshua Fry Speed, Sandburg wrote "a streak of lavender, and spots soft as May violets." This line got historians talking about an issue from which many had previously shied away. Still, the biography was written in the early 20th century, a time when such topics were only discussed in whispers. But by including the line, Sandburg felt the relationship deserved acknowledgement. It wasn't until 2005 when the first book was published on Lincoln's relationships with men, C.A. Tripp's "The Intimate World of Abraham Lincoln."
Detractors of Lincoln's possible homosexuality, such as historian David Herbert Donald, often say there is no new evidence on Lincoln. Yet historians continue to draw fresh conclusions from Lincoln's letters. Those who attempt to refute Lincoln's possible "homosexua
lity" usually focus on one particular incident — of the many — that supports the theory: his relationship with Speed.
Yet history, like everything else, is open to interpretation and influenced by new findings. Bias also motivated the retelling of historical events. The best example of bias in American history is the story of Thomas Jefferson and his slave/concubine Sally Hemings, which was not accepted as a truthful account until 1998 — and only after DNA proof. African-American citizens — not historians — led the effort to give Hemings her rightful place in history. Likewise with Lincoln, most historians have referred to isolated facts rather than the pattern of events in his life to tell his personal story. Will history once again prove historians wrong?
The Poem
I will tell you a Joke about Jewel and Mary
It is neither a Joke nor a Story
For Rubin and Charles has married two girls
But Billy has married a boy
The girlies he had tried on every Side
But none could he get to agree
All was in vain he went home again
And since that is married to Natty
So Billy and Natty agreed very well
And mama's well pleased at the match
The egg it is laid but Natty's afraid
The Shell is So Soft that it never will hatch
But Betsy she said you Cursed bald head
My Suitor you never Can be
Beside your low crotch proclaims you a botch
And that never Can answer for me
This poem, about a boy marrying a boy, is thought to be the first reference to gay marriage in U.S. history. A 20-year-old man in rural Indiana wrote it 182 years ago. That young man was Abraham Lincoln. Most historians agree Lincoln wrote the poem as a joke or rebuttal to the lack of an invitation to a friend's wedding, but how a backwoodsman conceives a boy-marries-boy poem in 1829 remains a question.
The poem was included in the first major biography of Lincoln, written by his law partner, William Herndon. Revisionists omitted it in subsequent editions. It didn't reappear in Herndon's edition until the 1940s.
Billy Greene
In 1830, when Lincoln's family moved to Coles County, Ill., he headed out on his own. At age 22, he settled in New Salem, Ill., where he met Billy Greene — and, as Greene told Herndon, the two "shared a narrow bed. When one turned over the other had to do likewise." Greene was so close to Lincoln at that time that he could describe Lincoln's physique. However, Lincoln was poor at the time and it was not unusual for men in poverty to share a bed.
Joshua Fry Speed
In 1837, Lincoln moved to Springfield, Ill., to practice law and enter politics. That's where he met the two men who would be his greatest friends throughout his life. One, Joshua Fry Speed, became his bed partner for a while; the other was law partner Herndon. Beyond the revelation that Lincoln and Speed had an intimate friendship, little has been written about how diligently Speed worked for Lincoln's legal and political career. Speed's name popped up in many of Lincoln's legal filings and on the Illinois Whig Party's central committee. The two were almost inseparable. Most Lincoln historians agree this relationship was the strongest and most intimate of the president's life. What they don't agree on is why they slept in the same bed together for four years when they had the space and means to sleep separately, as was expected of men their age. They were no longer young and poor. And this was a house with ample room, unlike the hotels that accommodated Lincoln and his team on the road; then, it was common to sleep two or more in a bed.
By 1840, both Lincoln and Speed — now 31 and 26— were considered well past the marrying age. Both bachelors reportedly were hesitant to tie the knot, but it was a de-facto requirement to have a wife if you wanted to move in political circles — or at least create the perception of interest in marriage. Both Speed and Lincoln dreaded this "requirement," as evidenced by Lincoln's letters. Speed takes the marriage plunge first and moves back to Kentucky, leaving Lincoln. At this precise time, Lincoln suffered a mental breakdown. Historians have been all over the map as to what caused the breakdown, but it was so intense that friends, including Herndon, worried he would take his own life. Lincoln only recovered after Speed invited him to visit him and his new wife in Kentucky.
Lincoln's most emotional and intimate writings were contained in his letters to Speed. From the time they lived together until shortly after Speed married and moved to Kentucky, Lincoln always signed his letters "forever yours" or "yours forever."
Lincoln wrote to Speed shortly before the latter's Feb. 15, 1842 wedding: "When this shall reach you, you will have been Fanny's husband several days. You know my desire to befriend you is everlasting — that I will never cease, while I know how to do any thing.
"But you will always hereafter, be on ground that I have never occupied, and consequently, if advice were needed, I might advise wrong.
" … I am now fully convinced, that you love her as ardently as you are capable of loving … If you went through the ceremony calmly, or even with sufficient composure not to excite alarm in any present, you are safe, beyond question, and in two or three months, to say the most, will be the happiest of men.
"I hope with tolerable confidence, that this letter is a plaster for a place that is no longer sore. God grant it may be so.
"I would desire you to give my particular respects to Fanny, but perhaps you will not wish her to know you have received this, lest she should desire to see it. Make her write me an answer to my last letter to her at any rate. I would set great value upon another letter from her.
"P.S. I have been quite a man ever since you left."
The two exchanged letters regularly and, in October 1842, Lincoln observed the newlywed Speed was "happier now than you were the day you married her." He continued: "Are you now, in feeling as well as judgment, glad you are married as you are? From any body but me, this would be an impudent question not to be tolerated; but I know you will pardon it in me. Please answer it quickly as I feel impatient to know."
The urgency in his letter is palpable: Lincoln married Mary Todd on Nov. 4, 1842, despite that he broke off their engagement two years earlier.
Even after the Civil War broke out and Speed lived in Kentucky — a border state, Lincoln and Speed continued to write. On numerous occasions, Speed visited Lincoln at the White House; he even spent a night with Lincoln in the president's cottage at the Soldier's Home, 3 miles northwest of the White House.
Throughout Lincoln's political career, he urged Speed to accept a political appointment that would bring him to live in Washington, D.C. When that failed, he appointed Speed's brother, James, U.S. attorney general in 1864.
Elmer Ellsworth
After Speed and Lincoln's marriages, there were no traces of other men in Lincoln's life until Elmer Ellsworth in 1860. According to "The Abraham Lincoln Blog," in 1859, Ellsworth formed the Chicago Zouaves, a precision military drill team based on the famous Zouave soldiers of the French Army based in northern Africa.
The Chicago Zouaves, led by Ellsworth, toured the northern states in the months before the Civil War, with the so-called regiment performing acrobatic moves, marching and weapons displays. The regiment impressed the crowds — despite the fact that they'd never seen military action.
Lincoln met Ellsworth through these displays and the two became friends. Lincoln invited Ellsworth, who had been a law clerk in Chicago, to move to Springfield to study law. Ellsworth became devoted to Lincoln and adored by the entire Lincoln family. One author wrote that it seemed Lincoln had a "schoolboy crush" on the much-younger Ellsworth. He first worked in Lincoln's law practice, then moved on to his political career and eventual campaign for president. Once elected, Lincoln asked Ellsworth to accompany his family to Washington.
At the beginning of the Civil War, Ellsworth asked Lincoln to assist in obtaining a position for him in the Union Army. In a letter dated April 15, 1861, Lincoln wrote: "I have been, and still am anxious for you to have the best position in the military which can be given you."
When a call for soldiers went out, Ellsworth headed to New York and rallied 1,000 men, then returned to Washington, D.C. When Virginia voted to secede on May 23, 1861, a hotel owner in Alexandria, Va., across the Potomac River, raised a Confederate flag — visible from Lincoln's office. Early the next morning, Ellsworth and his men crossed the river and occupied the telegraph office to cut off communications. Seeing that the hotel was next door, Ellsworth entered it and took down the flag, then was fatally shot by the hotel's proprietor. Ellsworth would be the first Union soldier killed in the war.
After hearing of the tragedy, Lincoln wept openly and went with Mrs. Lincoln to view the soldier's body. Lincoln arranged for Ellsworth to lay in state in the White House, followed by a funeral. The president was inconsolable for days.
Lincoln wrote condolences to Ellsworth's parents: "My acquaintance with him began less than two years ago; yet through the latter half of the intervening period, it was as intimate as the disparity of our ages, and my engrossing engagements, would permit … What was conclusive of his good heart, he never forgot his parents."
As with Speed and his family, Lincoln appointed Ellsworth family members to positions in the government.
David Derickson
In 1862, Lincoln met Capt. David Derickson, who served as his bodyguard, providing protection for the president when he commuted from the White House to his cottage at the Soldier's Home. Lincoln spent about a quarter of his presidency at the cottage, which allowed him some escape from D.C.'s summers and from public interruptions at the White House.
Lincoln and his bodyguard became close, and historians Tripp and David Herbert Donald noted two recorded mentions that Lincoln and Derickson slept in the same bed: Derickson's superior, Lt. Col. Thomas Chamberlain, and Tish Fox, the wife of Assistant Navy Secretary Gustavus Fox, both wrote about it. Tish wrote in her diary that Derickson was devoted to Lincoln and "when Mrs. Lincoln was away, they slept together."
But there were more than just two eyewitnesses to this relationship. After the war, Chamberlain published an account of the regiment called "History of the 150th Regiment of Pennsylvania Volunteers, Second Regiment, Bucktail Brigade." Before it was published, many members of the company reviewed the manuscript and no one objected to the following:
"The president was also not an infrequent visitor in the late afternoon hours, and endeared himself to his guards by his genial, kind ways. He was not long in placing the officers in his two companies at their ease in his presence, and Capts. Derickson and Crozier were shortly on a footing of such marked friendship with him that they were often summoned to dinner or breakfast at the presidential board. Capt. Derickson, in particular, advanced so far in the president's confidence and esteem that in Mrs. Lincoln's absence he frequently spent the night at his cottage, sleeping in the same bed with him, and — it is said — making use of his excellency's nightshirt! Thus began an intimacy which continued unbroken until the following spring, when Capt. Derickson was appointed provost marshall of the 19th Pennsylvania District, with headquarters in Meadville."
The Bucktails witnessed the relationship between the president and his bodyguard, which was public enough that they knew Derickson kept him company when Mrs. Lincoln traveled, and wore his nightshirt. Historical interpretations aside, why would the president, then in his 50s, sleep with his bodyguard?
Lincoln and women
Lincoln's lack of interest in women was frequently documented as awkward. Most historians agree there are only three women with whom Lincoln was close: his stepmother, Sarah Bush Johnston Lincoln, who raised him with affection; Ann Rutledge, who he was romantically linked to but not engaged; and Todd. He also courted Mary Owens for a time in 1836, but the relationship ended on mutual agreement. If Lincoln was a closeted gay man, he still could have loved and adored Todd, for the same reasons many closeted men love their wives: She brought him a sense of being loved and the family he craved. While Todd was always described as high-strung, she reportedly took a turn for the worse — many historians have labeled her as insane — during their marriage. The Lincolns endured many tragedies — three of their four children did not survive to adulthood — which could have caused her decline, but it's also possible that she stumbled upon her husband's same-sex affections.
Detractors
The most outspoken and respected of detractors is historian and Lincoln biographer David Herbert Donald, arguably the most notable Lincoln observer since Sandburg. In his attempts to refute Lincoln's possible homosexuality, Donald claims in his book "Lincoln's Men" (2004) that while Speed and Lincoln slept together for four years in the same bed, they both were romancing women during two of those years. But the fact that he courted women doesn't rule out the possibility that Lincoln may have preferred men. Donald also noted that no contemporaries of the two, including Herndon, claimed to have witnessed Speed and Lincoln having intimate relations. But Donald ignored eyewitness accounts and misinterpreted other witnesses who hinted at it, such as the president's own secretaries. The historian also brushed aside the emotion contained in the letters between Lincoln and Speed, in their own handwriting. Donald pointed out it was common for 19th-century young men to have emotional relationships and share a bed. But Speed and Lincoln weren't considered "young" when they met.
Doris Kearns Goodwin, in an interview on C-SPAN about her 2006 Lincoln biography "Team of Rivals: The Political Genius of Abraham Lincoln," said, "Homosexuals didn't exist before the word was coined in 1868 … " She most likely meant the term didn't exist, but this clearly demonstrates a lack of sensitivity by non-gay historians. Goodwin has to be familiar with Lincoln contemporary Walt Whitman. While the words "homosexual" and "gay" were not coined at that point, Whitman now is considered to have been gay.
Younger historians and Lincoln scholars seem to be more sensitive to the subject than Donald or Kerns were. For example, Jean H. Baker, a former student of Donald, conceded in her acclaimed 1987 book, "Mary Todd Lincoln: A Biography," that Lincoln's distraction from his wife was likely due to more than just his all-consuming work. Baker said, in a New York Times interview, "I previously thought [Lincoln] was detached because he was thinking great things about court cases … now I see there is another explanation."
Conclusions
Taken individually, accounts of Lincoln with other men may not offer enough proof that he was gay. But the pattern reveals a man who, in his sexual prime, slept exclusively with another man for four years — two of those years (according to Donald) without romancing someone of the opposite sex; who wrote a poem about a boy marrying a boy; and who, as president, slept with his bodyguard.
From historical records, one can conclude that Lincoln enjoyed sleeping with men. He did so when it was acceptable in youth and poverty, and also when he was older and successful. While it is documented that Lincoln slept with several men, there is only one confirmed woman who shared his bed — Todd. (Most Lincoln historians dispute an account that he was involved with a female prostitute.) Of the men, we don't know how many reciprocated with emotion. To find one same-sex soul mate in the culture of the 1800s seems a miracle; Lincoln may have sought others when Speed went on to have the life that was expected of men of the time. In that period, only one man in 300 did not marry. And Speed was apparently the love of his life. Lincoln resisted marriage as long as he could, only marrying after Speed was well-entrenched in his own marriage — a phase that coincided with Lincoln's "mental distress."
Mark Segal is founder and publisher of Philadelphia Gay News, the country's oldest LGBT newsweekly. Sometimes called the Dean of the Gay Press, Segal is an award-winning columnist and is fascinated by history.
Dine All Night to showcase excellence of all things food and beverage
11-day event to highlight more than 60 participating local restaurants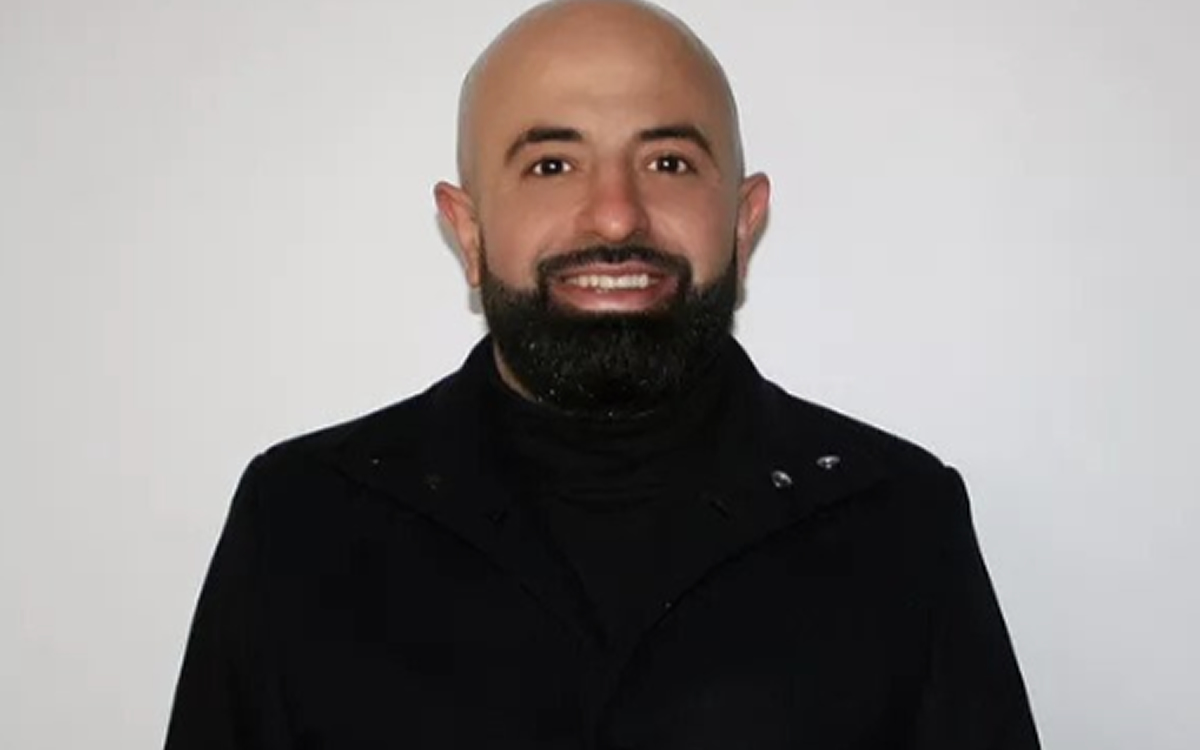 When Art All Night meets the culinary arts: The longstanding late-evening tradition in D.C. is adding another ingredient to its cultural recipe this year with the addition of Dine All Night, a complementary event to showcase the DMV's excellence in all things food and beverage.
Art All Night returns this year on Sept. 29 and 30, from 7 p.m.-3 a.m. both evenings. Taking place across all eight wards, it features more than 100 artists and a host of business improvement districts and "main streets" that support local establishments.
Art All Night kicked off more than 10 years ago in 2011, when Shaw Main Streets created the evening event as a unique way to highlight the bustling Shaw neighborhood and its link to art and culture.
Leading up to Art All Night weekend, the new Dine All Night begins Sept. 21 and continues through Oct. 1. The 11-day event will highlight over 60 participating local restaurants that took on the "creative challenge to create culinary artistry through food with limited-time-only menus and offerings," according to the organizer, Department of Small and Local Business Development. The limited-run menus "showcase food as a genuine art form."
Participating restaurants were asked to create a menu and cocktail that expressed their creativity. For example, the pop-up Taco Dirty to Me menu all has music-related references.
Participating neighborhoods in Dine All night include Columbia Heights/Mt. Pleasant, Eastern Market, Georgetown, Glover Park, H Street, North Capitol, Pennsylvania Avenue East, Rhode Island Avenue, Shaw, Tenleytown, The Parks, Upper Bladensburg, and Uptown.
Some restaurant highlights: Mr. Henrys, Beuchert's Saloon, Bronze, The Pursuit, Uncaged Mimosas, DCity Smokehouse, Ghostburger, El Techo, Quattro Osteria, Electric Cool-Aid, Seoulspice, and Guapo's.
Urban Roast is one of the restaurants that has a special menu. "It means a lot to us to be a part of this citywide effort," says owner Kamal Azzouz. "We opened in the middle of the pandemic, in June 2020, so having the support of the city behind us with this important event is a great feeling. I'm very thankful for it."
During Dine All Night, Urban Roast will offer a prix-fixe three-course meal with items like dynamite shrimp and flank steak. The restaurant will also have a Night Owl cocktail served only on September 29 and 30 during Art All Night events.
A full list of participating restaurants, bars, and food trucks is available at dcartallnight.org/dineallnight. 
"DC Art All Night and Dine All Night spotlight the District's rich cultural and culinary offerings. These events showcase our local artists' and chefs' incredible talents and diverse creations while emphasizing their significance in creating an atmosphere that supports the small business community," said Director Kristi Whitfield of the D.C. Department of Small and Local Business Development.
The Art All Night website further notes that, "Dine All Night is a tribute to the boundless creativity and artistic skills of our talented local chefs and mixologists based in the District. Through a series of unique culinary experiences, special menu items, carefully curated dining itineraries, and hidden gems, Dine All Night will provide you with a fresh perspective on the artistry of food."
On the newly updated website, dcartallnight.org, visitors can map out their experience for the evening using their desktop computer or mobile phone. The feature, integrated with Google Maps, highlights each of the activations, provides the opportunity to plan routes, and suggests ideal routes based on an attendee's interest. Categories include live music, family friendly, and late night vibes.
Art All Night is officially a collaboration between the D.C. Department of Small and Local Business Development (DSLBD), DSLBD's Main Streets programs, D.C. Commission on the Arts and Humanities, D.C. Public Library, and Business Improvement Districts (BIDs).
Chores for the fall before the chill arrives
Clean gutters, replace smoke detector batteries, and more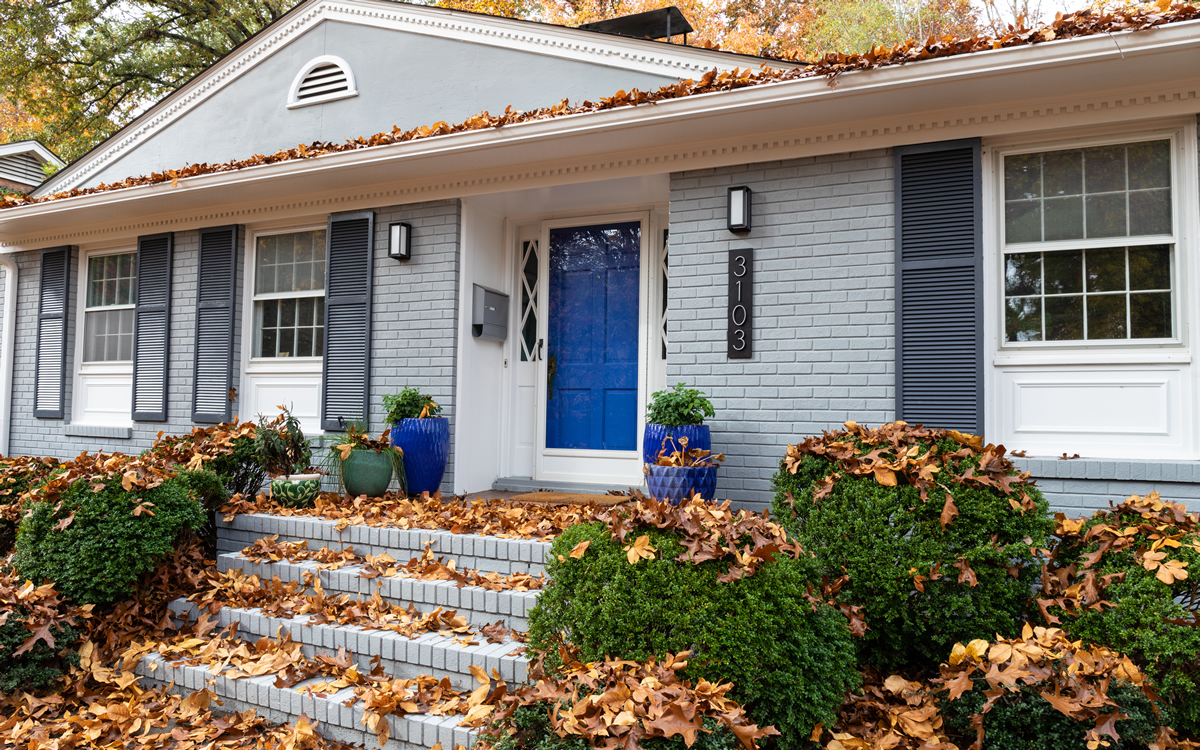 While it may not feel like fall is in the air yet, it won't be too long before pumpkin spice will explode everywhere — in food, drinks, candles, and body lotions, to name a few places. If you're not a fan, you'll find air freshener plug-ins in scents like Frosted Cranberry, Fresh Fall Morning, and Sweater Weather among the offerings at Bath and Body Works.
Soon after, hordes of December holiday decorations will appear in the stores, often bypassing a smidgen of items for Halloween and Thanksgiving. Except candy. Halloween candy will always figure prominently.
But before you hibernate and chow down on mini-Snickers bars, there is work to be done to prepare your home for the winter.
Inside the home. To ensure your safety, check your smoke and carbon monoxide detectors. Replace batteries or buy new detectors if they are more than 10 years old. Have your chimney inspected and cleaned, and make any necessary repairs, then test your fire extinguishers. Seal doors and windows that might allow drafts to enter with weatherstripping.
Now is the time to take advantage of the discount prices on heating system tune-ups that some HVAC companies are offering. As little as $59 for a check-up will help your equipment function better and extend its life.
A furnace tune-up should include cleaning all components, lubricating motor parts, checking electrical parts for rust or corrosion, making sure your thermostat is working properly, and replacing the filter. You may want to take this opportunity to have your vents cleaned as well.
A heat pump inspection includes cleaning and lubricating the blower and fan motors, inspecting indoor and outdoor coils, flushing the condensate drain, and testing the controls.
If you have a boiler instead of a furnace or heat pump, you can expect your serviceperson to inspect, test and calibrate all gauges and safety mechanisms, measure and record the flame pattern concentration and carbon monoxide, check electrical connections, and more.
Don't forget to bleed the radiators to release air in the pipes and enhance the circulation of warm water. And if you're like me, cross your fingers that your 47-year-old boiler will last one more season.
Outside the home. While the leaves haven't started falling yet, the recent rain and winds may have blown yard debris into your gutters, so make sure they, and your downspouts, are clear. Position the downspouts so they will take any water away from your foundation and regrade the perimeter of your house, if needed.
Check your roof for lost shingles. Look for missing flashing or bricks in need of tuck-pointing or parging on the exterior of your chimney. Walk around your house and note any foundation cracks or unsealed openings. Check retaining walls for missing mortar. There is still plenty of time to make these repairs before the cold sets in.
Now that 90-degree temperatures have receded a bit, plan the power washing and painting of exterior surfaces that you have been putting off tackling. And since the Labor Day barbecue is now over, it's time to winterize your gas grill.
In the garden. Far be it for me to profess to be an expert in the garden. I'm the first one on the phone to a landscaper to seek help. In fact, there is a barrage of weeding going on at my home this week. Nonetheless, here are a few suggestions.
Prune trees and bushes to promote future growth. Water, aerate, and fertilize the lawn. Select any bulbs you want to plant and enjoy next spring and consult a source such as Better Homes and Gardens magazine for tips on how and when to plant them.
Drain garden hoses, detach them, and drain the pipes that run to the hose bibbs as well. If you're lucky enough to have underground sprinklers (I am not), follow the manufacturer's instructions for winterizing them, or call a professional.
Store lawn furniture and cushions in a shed, garage, or basement. Or do as I do – throw away the cushions that are dirty or moldy and buy new ones next spring. And when the leaves fall en masse, rake them, bag them, and recheck your gutters and downspouts to be sure they're clear.
Finally, head to the hardware store to buy a snow shovel, some windshield de-icer and washer fluid, and a few bags of salt or pet-safe, snow-melting product before the rush. You'll be glad you did.
And if you happen to live in a condominium or cooperative, when you have completed any relevant interior chores, relax for the rest of the season and enjoy some candy. I stash mine in the cabinet above the refrigerator.
Standout SUVs: Jeep Compass, Subaru Crosstrek
Americans still prefer larger vehicles to sedans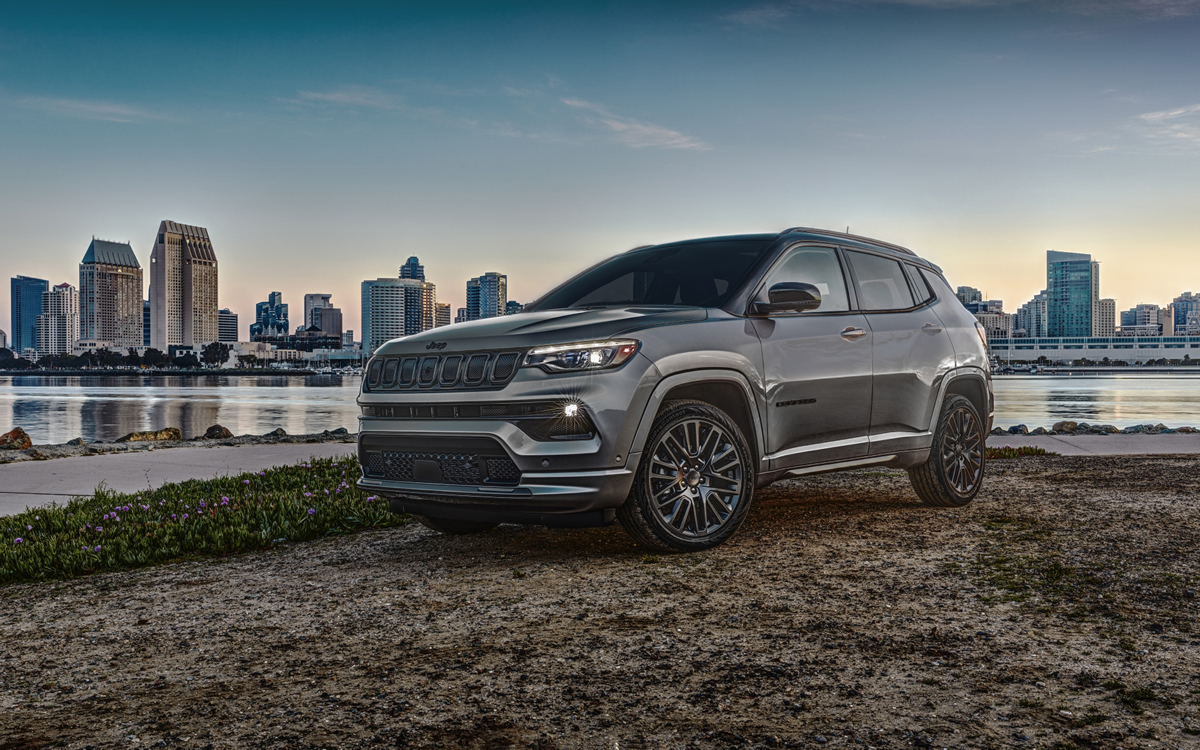 Last year Americans left many old-school chariots in the dust, buying twice as many SUVs as sedans. But while early pioneers like the Jeep Cherokee and Ford Explorer get props for leading the sport-ute charge, today there are more than 170 models. I recently test drove two newish SUVs that kinda-sorta remind me of my Pride bracelet: They make a statement, but at an affordable price.
JEEP COMPASS
$29,000
MPG: 24 city/32 highway
0 to 60 mph: 7.5 seconds
Cargo room: 27.2 cu. ft.
PROS: lots of amenities, good storage, all-wheel drive
CONS: some pricey options, stiff ride, bit noisy cabin
IN A NUTSHELL: Redesigned last year, the Jeep Compass gets a stronger engine for 2023. More power usually means reduced fuel efficiency, but mileage is up almost 10% from the previous model. Another plus: More stowage space, which had been sorely lacking. And all-wheel drive is now standard, so better traction and handling, especially on slick or gravelly terrain.
Despite having chiseled looks like the midsize Jeep Cherokee, the smaller Compass feels lighter and more limber. But while this compact SUV can handle light off-roading, the short wheelbase makes it hard to ignore potholes or speed bumps. In fact, I often had to slow down to a crawl to not seesaw jarringly over them. In other words, any Barbie or Ken wannabes with perfectly coiffed hair will want to stick to smoother surfaces when driving this vehicle.
The well-built cabin is much improved, with higher quality materials. The dash is covered in soft-touch leather—a nice touch—with a 7-inch digital instrument cluster and 10.1-inch touchscreen. Plenty of legroom and headroom in front, but tallish backseat passengers may feel a bit squished.
There are five trim levels, including the top-of-the-line Trailhawk, with more aggressive styling and solid off-road capability. I tested the mid-range Latitude Lux, which costs $5,000 more than the base model but comes with larger wheels, heated seats, and other niceties.
Notable tech features: smartphone integration, Wi-Fi hot spot, Bluetooth, wireless charging, voice recognition, remote start and nine-speaker Alpine stereo.
But it's the list of safety gear that rally wowed me, such as rearview camera, park assist, lane-departure warning, driver-attention monitoring, rear-seat passenger reminder, pedestrian and cyclist detection, blind-spot monitor, forward collision warning with active braking, and—whew!—so much more.
SUBARU CROSSTREK
$27,000
MPG: 28 city/34 highway
0 to 60 mph: 9.1 seconds
Cargo room: 20 cu. ft.
PROS: decent mileage, comfy seats, user-friendly cabin
CONS: poky base engine, so-so storage, plasticky dashboard
IN A NUTSHELL: With so much sport-ute competition these days, automakers seem to be revamping their SUV models each year (not every four to six years, as in the past). This time, the Subaru Crosstrek receives some nifty design flourishes and major cabin upgrades. Compared to the butch Jeep Compass, the curvier Crosstrek looks trés chic. Think boyish Buck versus trendy Eddie on "911."
Based on the nimble Impreza hatchback, the subcompact Crosstrek feels car-like and agile. Two engine choices, but opt for the more potent powerplant so it doesn't feel like you're just treading water. While the Crosstrek is smaller and slower than the Compass, the ride here is smoother and more composed. Higher ground clearance, tighter suspension and quick all-wheel drive system all help, as does a new direct-steering system. Plus, paddle shifters, which I only needed to use once or twice when merging into traffic, provide plenty of extra oomph.
The Crosstrek cabin, which is surprisingly quiet, offers good legroom for passengers in both the front and back. An optional 11.6-inch infotainment touchscreen is mounted vertically, similar to those iPad-like displays found in the Ford Mustang Mach-E and various luxury vehicles.
It says something when my biggest beef with the Crosstrek is the placement of the odometer reset button, which is only a smidge above the remote start button. Both buttons are completely obscured behind the steering wheel, so I was constantly reaching around and pressing the wrong one. A minor annoyance, to be sure. But if Subaru could fix this ergonomic annoyance, then I wouldn't have to listen to my husband claim that the problem is actually my own "user error."