Abraham Lincoln: A life in the closet?
By Mark Segal
National Gay History Project
Abraham Lincoln (1809-65) may likely be the most studied and researched of the United States presidents. The first reference to him possibly being "homosexual" came from notable Lincoln expert Carl Sandburg in his 1926 biography, "Abraham Lincoln: The War Years." In describing the early relationship between Lincoln and his close friend, Joshua Fry Speed, Sandburg wrote "a streak of lavender, and spots soft as May violets." This line got historians talking about an issue from which many had previously shied away. Still, the biography was written in the early 20th century, a time when such topics were only discussed in whispers. But by including the line, Sandburg felt the relationship deserved acknowledgement. It wasn't until 2005 when the first book was published on Lincoln's relationships with men, C.A. Tripp's "The Intimate World of Abraham Lincoln."
Detractors of Lincoln's possible homosexuality, such as historian David Herbert Donald, often say there is no new evidence on Lincoln. Yet historians continue to draw fresh conclusions from Lincoln's letters. Those who attempt to refute Lincoln's possible "homosexua
lity" usually focus on one particular incident — of the many — that supports the theory: his relationship with Speed.
Yet history, like everything else, is open to interpretation and influenced by new findings. Bias also motivated the retelling of historical events. The best example of bias in American history is the story of Thomas Jefferson and his slave/concubine Sally Hemings, which was not accepted as a truthful account until 1998 — and only after DNA proof. African-American citizens — not historians — led the effort to give Hemings her rightful place in history. Likewise with Lincoln, most historians have referred to isolated facts rather than the pattern of events in his life to tell his personal story. Will history once again prove historians wrong?
The Poem
I will tell you a Joke about Jewel and Mary
It is neither a Joke nor a Story
For Rubin and Charles has married two girls
But Billy has married a boy
The girlies he had tried on every Side
But none could he get to agree
All was in vain he went home again
And since that is married to Natty
So Billy and Natty agreed very well
And mama's well pleased at the match
The egg it is laid but Natty's afraid
The Shell is So Soft that it never will hatch
But Betsy she said you Cursed bald head
My Suitor you never Can be
Beside your low crotch proclaims you a botch
And that never Can answer for me
This poem, about a boy marrying a boy, is thought to be the first reference to gay marriage in U.S. history. A 20-year-old man in rural Indiana wrote it 182 years ago. That young man was Abraham Lincoln. Most historians agree Lincoln wrote the poem as a joke or rebuttal to the lack of an invitation to a friend's wedding, but how a backwoodsman conceives a boy-marries-boy poem in 1829 remains a question.
The poem was included in the first major biography of Lincoln, written by his law partner, William Herndon. Revisionists omitted it in subsequent editions. It didn't reappear in Herndon's edition until the 1940s.
Billy Greene
In 1830, when Lincoln's family moved to Coles County, Ill., he headed out on his own. At age 22, he settled in New Salem, Ill., where he met Billy Greene — and, as Greene told Herndon, the two "shared a narrow bed. When one turned over the other had to do likewise." Greene was so close to Lincoln at that time that he could describe Lincoln's physique. However, Lincoln was poor at the time and it was not unusual for men in poverty to share a bed.
Joshua Fry Speed
In 1837, Lincoln moved to Springfield, Ill., to practice law and enter politics. That's where he met the two men who would be his greatest friends throughout his life. One, Joshua Fry Speed, became his bed partner for a while; the other was law partner Herndon. Beyond the revelation that Lincoln and Speed had an intimate friendship, little has been written about how diligently Speed worked for Lincoln's legal and political career. Speed's name popped up in many of Lincoln's legal filings and on the Illinois Whig Party's central committee. The two were almost inseparable. Most Lincoln historians agree this relationship was the strongest and most intimate of the president's life. What they don't agree on is why they slept in the same bed together for four years when they had the space and means to sleep separately, as was expected of men their age. They were no longer young and poor. And this was a house with ample room, unlike the hotels that accommodated Lincoln and his team on the road; then, it was common to sleep two or more in a bed.
By 1840, both Lincoln and Speed — now 31 and 26— were considered well past the marrying age. Both bachelors reportedly were hesitant to tie the knot, but it was a de-facto requirement to have a wife if you wanted to move in political circles — or at least create the perception of interest in marriage. Both Speed and Lincoln dreaded this "requirement," as evidenced by Lincoln's letters. Speed takes the marriage plunge first and moves back to Kentucky, leaving Lincoln. At this precise time, Lincoln suffered a mental breakdown. Historians have been all over the map as to what caused the breakdown, but it was so intense that friends, including Herndon, worried he would take his own life. Lincoln only recovered after Speed invited him to visit him and his new wife in Kentucky.
Lincoln's most emotional and intimate writings were contained in his letters to Speed. From the time they lived together until shortly after Speed married and moved to Kentucky, Lincoln always signed his letters "forever yours" or "yours forever."
Lincoln wrote to Speed shortly before the latter's Feb. 15, 1842 wedding: "When this shall reach you, you will have been Fanny's husband several days. You know my desire to befriend you is everlasting — that I will never cease, while I know how to do any thing.
"But you will always hereafter, be on ground that I have never occupied, and consequently, if advice were needed, I might advise wrong.
" … I am now fully convinced, that you love her as ardently as you are capable of loving … If you went through the ceremony calmly, or even with sufficient composure not to excite alarm in any present, you are safe, beyond question, and in two or three months, to say the most, will be the happiest of men.
"I hope with tolerable confidence, that this letter is a plaster for a place that is no longer sore. God grant it may be so.
"I would desire you to give my particular respects to Fanny, but perhaps you will not wish her to know you have received this, lest she should desire to see it. Make her write me an answer to my last letter to her at any rate. I would set great value upon another letter from her.
"P.S. I have been quite a man ever since you left."
The two exchanged letters regularly and, in October 1842, Lincoln observed the newlywed Speed was "happier now than you were the day you married her." He continued: "Are you now, in feeling as well as judgment, glad you are married as you are? From any body but me, this would be an impudent question not to be tolerated; but I know you will pardon it in me. Please answer it quickly as I feel impatient to know."
The urgency in his letter is palpable: Lincoln married Mary Todd on Nov. 4, 1842, despite that he broke off their engagement two years earlier.
Even after the Civil War broke out and Speed lived in Kentucky — a border state, Lincoln and Speed continued to write. On numerous occasions, Speed visited Lincoln at the White House; he even spent a night with Lincoln in the president's cottage at the Soldier's Home, 3 miles northwest of the White House.
Throughout Lincoln's political career, he urged Speed to accept a political appointment that would bring him to live in Washington, D.C. When that failed, he appointed Speed's brother, James, U.S. attorney general in 1864.
Elmer Ellsworth
After Speed and Lincoln's marriages, there were no traces of other men in Lincoln's life until Elmer Ellsworth in 1860. According to "The Abraham Lincoln Blog," in 1859, Ellsworth formed the Chicago Zouaves, a precision military drill team based on the famous Zouave soldiers of the French Army based in northern Africa.
The Chicago Zouaves, led by Ellsworth, toured the northern states in the months before the Civil War, with the so-called regiment performing acrobatic moves, marching and weapons displays. The regiment impressed the crowds — despite the fact that they'd never seen military action.
Lincoln met Ellsworth through these displays and the two became friends. Lincoln invited Ellsworth, who had been a law clerk in Chicago, to move to Springfield to study law. Ellsworth became devoted to Lincoln and adored by the entire Lincoln family. One author wrote that it seemed Lincoln had a "schoolboy crush" on the much-younger Ellsworth. He first worked in Lincoln's law practice, then moved on to his political career and eventual campaign for president. Once elected, Lincoln asked Ellsworth to accompany his family to Washington.
At the beginning of the Civil War, Ellsworth asked Lincoln to assist in obtaining a position for him in the Union Army. In a letter dated April 15, 1861, Lincoln wrote: "I have been, and still am anxious for you to have the best position in the military which can be given you."
When a call for soldiers went out, Ellsworth headed to New York and rallied 1,000 men, then returned to Washington, D.C. When Virginia voted to secede on May 23, 1861, a hotel owner in Alexandria, Va., across the Potomac River, raised a Confederate flag — visible from Lincoln's office. Early the next morning, Ellsworth and his men crossed the river and occupied the telegraph office to cut off communications. Seeing that the hotel was next door, Ellsworth entered it and took down the flag, then was fatally shot by the hotel's proprietor. Ellsworth would be the first Union soldier killed in the war.
After hearing of the tragedy, Lincoln wept openly and went with Mrs. Lincoln to view the soldier's body. Lincoln arranged for Ellsworth to lay in state in the White House, followed by a funeral. The president was inconsolable for days.
Lincoln wrote condolences to Ellsworth's parents: "My acquaintance with him began less than two years ago; yet through the latter half of the intervening period, it was as intimate as the disparity of our ages, and my engrossing engagements, would permit … What was conclusive of his good heart, he never forgot his parents."
As with Speed and his family, Lincoln appointed Ellsworth family members to positions in the government.
David Derickson
In 1862, Lincoln met Capt. David Derickson, who served as his bodyguard, providing protection for the president when he commuted from the White House to his cottage at the Soldier's Home. Lincoln spent about a quarter of his presidency at the cottage, which allowed him some escape from D.C.'s summers and from public interruptions at the White House.
Lincoln and his bodyguard became close, and historians Tripp and David Herbert Donald noted two recorded mentions that Lincoln and Derickson slept in the same bed: Derickson's superior, Lt. Col. Thomas Chamberlain, and Tish Fox, the wife of Assistant Navy Secretary Gustavus Fox, both wrote about it. Tish wrote in her diary that Derickson was devoted to Lincoln and "when Mrs. Lincoln was away, they slept together."
But there were more than just two eyewitnesses to this relationship. After the war, Chamberlain published an account of the regiment called "History of the 150th Regiment of Pennsylvania Volunteers, Second Regiment, Bucktail Brigade." Before it was published, many members of the company reviewed the manuscript and no one objected to the following:
"The president was also not an infrequent visitor in the late afternoon hours, and endeared himself to his guards by his genial, kind ways. He was not long in placing the officers in his two companies at their ease in his presence, and Capts. Derickson and Crozier were shortly on a footing of such marked friendship with him that they were often summoned to dinner or breakfast at the presidential board. Capt. Derickson, in particular, advanced so far in the president's confidence and esteem that in Mrs. Lincoln's absence he frequently spent the night at his cottage, sleeping in the same bed with him, and — it is said — making use of his excellency's nightshirt! Thus began an intimacy which continued unbroken until the following spring, when Capt. Derickson was appointed provost marshall of the 19th Pennsylvania District, with headquarters in Meadville."
The Bucktails witnessed the relationship between the president and his bodyguard, which was public enough that they knew Derickson kept him company when Mrs. Lincoln traveled, and wore his nightshirt. Historical interpretations aside, why would the president, then in his 50s, sleep with his bodyguard?
Lincoln and women
Lincoln's lack of interest in women was frequently documented as awkward. Most historians agree there are only three women with whom Lincoln was close: his stepmother, Sarah Bush Johnston Lincoln, who raised him with affection; Ann Rutledge, who he was romantically linked to but not engaged; and Todd. He also courted Mary Owens for a time in 1836, but the relationship ended on mutual agreement. If Lincoln was a closeted gay man, he still could have loved and adored Todd, for the same reasons many closeted men love their wives: She brought him a sense of being loved and the family he craved. While Todd was always described as high-strung, she reportedly took a turn for the worse — many historians have labeled her as insane — during their marriage. The Lincolns endured many tragedies — three of their four children did not survive to adulthood — which could have caused her decline, but it's also possible that she stumbled upon her husband's same-sex affections.
Detractors
The most outspoken and respected of detractors is historian and Lincoln biographer David Herbert Donald, arguably the most notable Lincoln observer since Sandburg. In his attempts to refute Lincoln's possible homosexuality, Donald claims in his book "Lincoln's Men" (2004) that while Speed and Lincoln slept together for four years in the same bed, they both were romancing women during two of those years. But the fact that he courted women doesn't rule out the possibility that Lincoln may have preferred men. Donald also noted that no contemporaries of the two, including Herndon, claimed to have witnessed Speed and Lincoln having intimate relations. But Donald ignored eyewitness accounts and misinterpreted other witnesses who hinted at it, such as the president's own secretaries. The historian also brushed aside the emotion contained in the letters between Lincoln and Speed, in their own handwriting. Donald pointed out it was common for 19th-century young men to have emotional relationships and share a bed. But Speed and Lincoln weren't considered "young" when they met.
Doris Kearns Goodwin, in an interview on C-SPAN about her 2006 Lincoln biography "Team of Rivals: The Political Genius of Abraham Lincoln," said, "Homosexuals didn't exist before the word was coined in 1868 … " She most likely meant the term didn't exist, but this clearly demonstrates a lack of sensitivity by non-gay historians. Goodwin has to be familiar with Lincoln contemporary Walt Whitman. While the words "homosexual" and "gay" were not coined at that point, Whitman now is considered to have been gay.
Younger historians and Lincoln scholars seem to be more sensitive to the subject than Donald or Kerns were. For example, Jean H. Baker, a former student of Donald, conceded in her acclaimed 1987 book, "Mary Todd Lincoln: A Biography," that Lincoln's distraction from his wife was likely due to more than just his all-consuming work. Baker said, in a New York Times interview, "I previously thought [Lincoln] was detached because he was thinking great things about court cases … now I see there is another explanation."
Conclusions
Taken individually, accounts of Lincoln with other men may not offer enough proof that he was gay. But the pattern reveals a man who, in his sexual prime, slept exclusively with another man for four years — two of those years (according to Donald) without romancing someone of the opposite sex; who wrote a poem about a boy marrying a boy; and who, as president, slept with his bodyguard.
From historical records, one can conclude that Lincoln enjoyed sleeping with men. He did so when it was acceptable in youth and poverty, and also when he was older and successful. While it is documented that Lincoln slept with several men, there is only one confirmed woman who shared his bed — Todd. (Most Lincoln historians dispute an account that he was involved with a female prostitute.) Of the men, we don't know how many reciprocated with emotion. To find one same-sex soul mate in the culture of the 1800s seems a miracle; Lincoln may have sought others when Speed went on to have the life that was expected of men of the time. In that period, only one man in 300 did not marry. And Speed was apparently the love of his life. Lincoln resisted marriage as long as he could, only marrying after Speed was well-entrenched in his own marriage — a phase that coincided with Lincoln's "mental distress."
Mark Segal is founder and publisher of Philadelphia Gay News, the country's oldest LGBT newsweekly. Sometimes called the Dean of the Gay Press, Segal is an award-winning columnist and is fascinated by history.
Alternative ways to deal with high interest rates
Rental units, house hacks, and more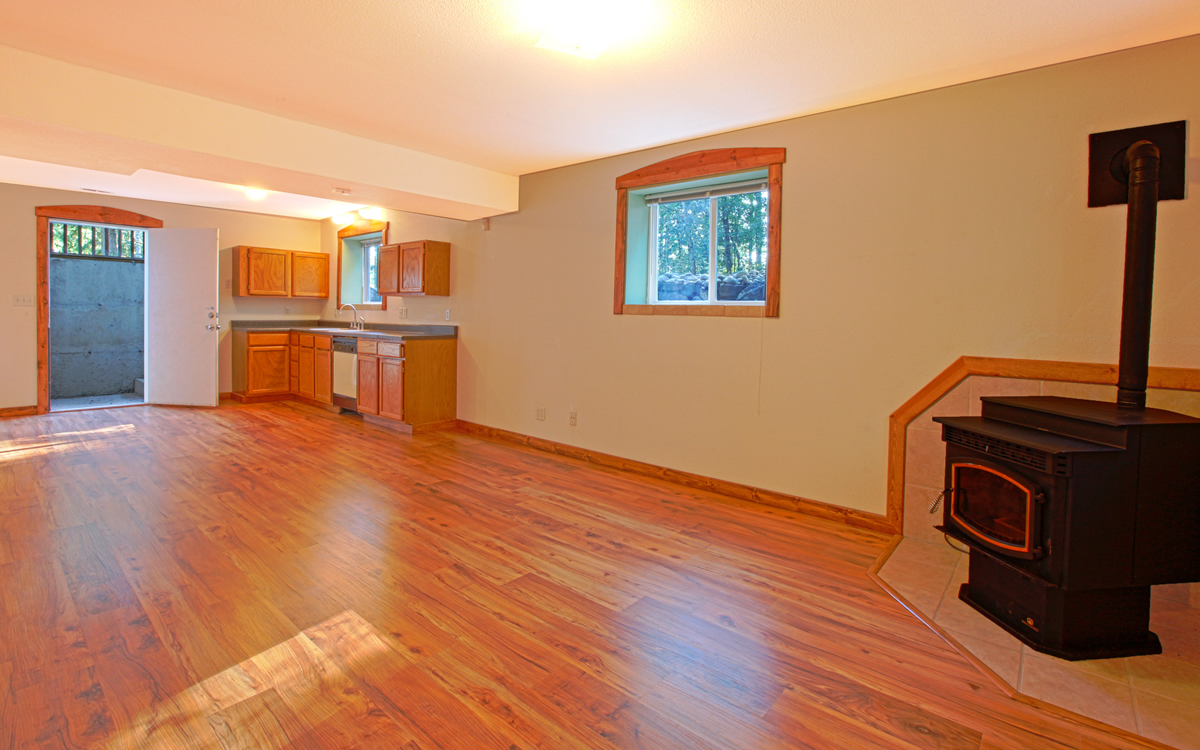 Amid all the news this week about whether or not the movie "Bros" was a blockbuster, we still hear about fluctuating mortgage rates. This is obviously detrimental for my business. I have a dog to feed and I like to eat. So let's look at some alternative methods of combating the higher mortgage rates. If you have read my previous columns (I hope you have) then you will know I am a huge fan of sass and more importantly, controlling your controllables! Let's outsmart these interest rates, hunny.
ENGLISH RENTAL UNITS
Obviously we cannot change the interest rates, we don't set those. But we do set and control our destiny. If you have been in the market for a row house in D.C. but don't truly NEED all of that space – perhaps shift your search to include row houses that have an English basement. This means that it's a basement that has means of egress from the front and the back. Here in D.C. there are requirements in order to make it a legal rental and have a certificate of occupancy, which include, but are not limited to, means of egress and ceiling height. That ceiling height aspect is truly a very important part.
By shifting your search to include a full basement with a front and back entrance and adequate ceiling height you also might notice that you have increased your budget a bit more. However with these units you are able to charge more in terms of monthly rent than you would for just having a roommate. The market is shifting and buyers are able to be a bit more methodical with their purchases and with that comes some negotiation power as well.
That means that you likely can find a row home with an English basement for around what your budget (as long as it is realistic) is and now you have the ability to rent out the basement and you can use those funds to offset the higher interest rate – until the rates drop again and you can refinance. At the end of the day please remember that in this market we are "Marrying the house and dating the rate" meaning that if you find THE house for you — buy it, don't wait. It will cost you more in the long run if you wait. In a few months or a year you will be able to refinance and lower your loan – and if you've bought this row home with a rental basement unit then you can just pocket a bit more money since you now have a lower rate. Or turn one bedroom into the walk-in-closet of your dreams.
HOUSE HACK
Let me start by saying this option is NOT for everyone, including me. But I would be remiss if I did not mention it. Think of having roommates but on steroids. House hacking is the idea of buying a home with the sole intention of renting the bedrooms out. For example, this means that your buying criteria would be looking for a bathroom for each bedroom in order to make this work. Ideally a three-bedroom, three-bathroom is the minimum for this to be a lucrative method. In addition to reading everywhere that mortgage rates are increasing I am sure that you have also seen that rents are on the rise as well, which is good for this house hack option. If we look at numbers – say your mortgage is $5,000/mo for a three-bedroom, three-and-a-half bath home. The upstairs has three bedrooms and two baths and the basement has a full bath and open space. You can assume that you would likely be able to rent one upstairs bedroom + bath for about $1,000 and then I would estimate the basement space, which is similar in space to a studio apartment, for around $2,000. This means you would receive about $3,000 in rent without renting out that third bedroom and even thinking through possibly renting out your two parking spaces behind the row home. Looking at your mortgage of $5,000/mo and subtracting the $3,000 in rent you receive that means you are paying $2,000/mo for your home. Again, this is NOT the right choice for everyone, however, it is a great option for those that are looking for a great investment and might not need the extra space now but are looking to grow into a space. (These figures are estimates, and are on the lower end of what rent amounts could be expected, and it also depends on which area of D.C. you are living.)
BUY DOWN RATES
This trend has picked up traction in the past few months. You can effectively "buy down" your interest rate by purchasing points. One point equals 1% of your total mortgage amount. If you buy down a point then this means that if your interest rate was 6% it will now be 5%. Please keep in mind that you do NOT have to buy down one full point but instead can buy down a half point etc. Fees and figures depend on your lender, so keep that in mind as well. The most important part of this equation is to take into consideration how long you will be in the home. If you are only planning to live in this home for five years then it might not make sense to buy down your rate if you are not in the home long enough to recoup the cost associated with the buy down. For example, if you are buying your "forever home" then I would suggest buying down a point or so in order to lessen your monthly mortgage payment. Alternatively, if you are buying a one-bedroom condo but know this will only suit your lifestyle for a short period of time, less than 10 years, I would suggest "Marrying the home and dating the rate" with the mindset that you can refinance at a later date.
Please keep in mind – that the house hacking and English basement options rely heavily on RENTAL INCOME and that is NOT always a guarantee – so there is innate risk with these methods. Also, my lawyer wanted me to mention that I am not a mortgage broker and you should always speak with a lender to see if these options would work for you. Regarding the actual market and what is out there and currently happening on the streets in D.C., Maryland, and Delaware, you should reach out to me.
Justin Noble is a Realtor with Sotheby's International Realty licensed in D.C., Maryland, and Delaware for your DMV and Delaware Beach needs. Specializing in first-time homebuyers, development and new construction as well as estate sales, Justin is a well-versed agent, highly regarded, and provides white glove service at every price point. Reach him at 202-503-4243,  [email protected] or BurnsandNoble.com.
Wharf celebrates fifth anniversary on Oct. 12
Live music, sidewalk sales, food, and drink on Southwest waterfront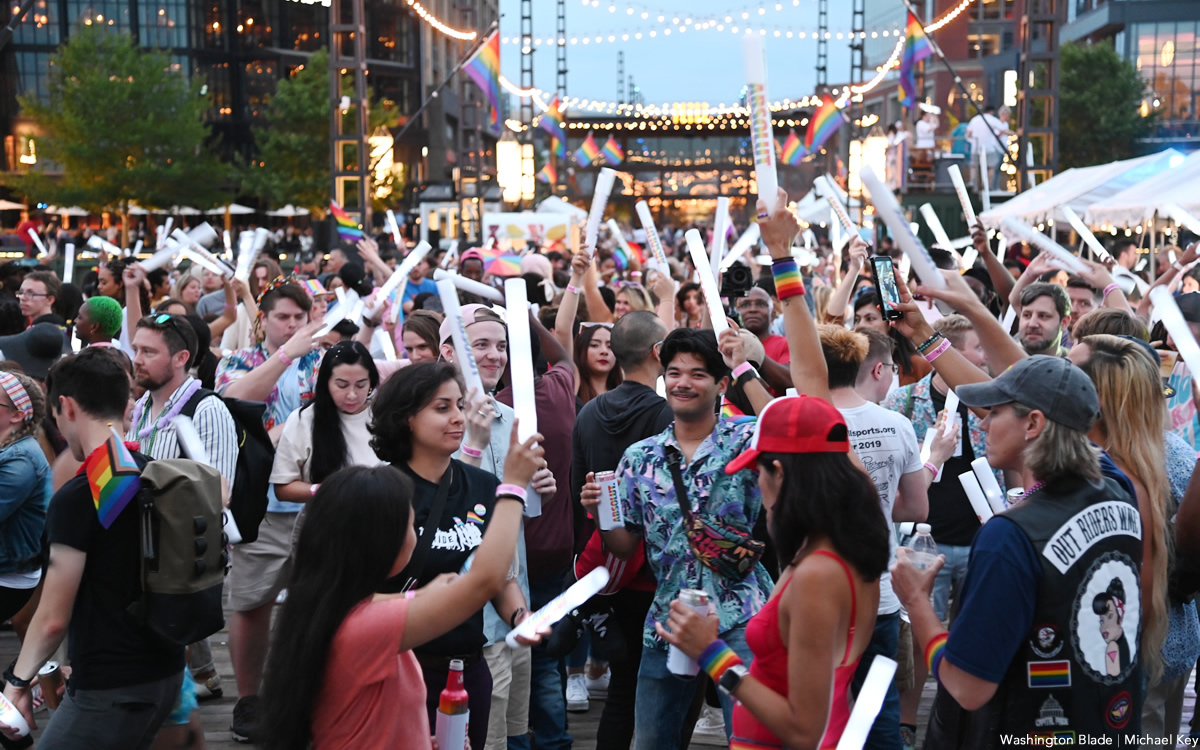 Five years in, the sweeping Wharf is only growing. On Oct. 12, the city's glittering renewal project that established the Southwest neighborhood as a waterfront destination, is celebrating a two-fold event: its fifth anniversary and the substantial near-completion of the entire development. With Phase 1 built out and Phase 2 tantalizingly close, this mile-long stretch along the Potomac River has come to life with restaurants, retailers, residences, hotels, shops, and businesses, surrounded by monumental views and a vibrant culture.
The celebration on Oct. 12 runs from 5-8 p.m., with activities, live music, sidewalk sales, outdoor vendors, and food and drink specials along the entire strip. Jarreau Williams will take the stage for live music on the Transit Pier floating stage, followed by The JoGo Project at 6:45 p.m. The event concludes with a fireworks finale just before 8 p.m. Meanwhile, an indoor ceremony kicks off at the new Pendry Hotel at 5:30 p.m., featuring remarks by Congresswoman Eleanor Holmes Norton and Mayor Muriel Bowser.
The Killers headline at The Anthem at 8 p.m. for that venue's fifth anniversary show.
Phase 1 of The Wharf opened in 2017, with more than two million square feet of residences, offices, hotels, shops, restaurants, and a marina. It also featured intentional public areas, including parks, promenades, piers, and docks. Phase 1 also saw the establishment of a new water taxi system, the Southwest Neighborhood Shuttle, and a new bike lane. Some of the city's most popular restaurants kicked off during Phase 1, like Del Mar, Grazie Grazie, ilili, Kaliwa, and Mi Vida.
Phase 2 will include a robust roster of chef-driven restaurant concepts, and 1.25 million square feet of development, including offices, hotels, restaurants, and shopping, in its own section of redeveloped waterfront. It will also include 225 boat slips and a 1.5-acre green space. New restaurants planned include:
• Flora Flora (655 Water St., S.W., 2nd Floor): Latin-influenced poolside restaurant combining the cuisines of Mexico, Peru, and Argentina.
• Gordon Ramsay Fish & Chips (665 Wharf St., S.W.): Michelin-starred chef Gordon Ramsay's British-themed counter offering elevated fish & chips.
• Gordon Ramsay Hell's Kitchen (652 Wharf St. SW): Ramsay's surf-and-turf restaurant, which pays tribute to his hit "Hell's Kitchen" TV show, with steak and seafood offerings, including its famous Beef Wellington and lobster risotto. Located in a two-story building directly on the water.
• Kinfolk Southern Kitchen (685 Wharf St., S.W.): Americana bourbon and barbecue restaurant featuring spirits and smoky flavors.
• Philippe by Philippe Chow (635 Wharf St.): Iconic New York City restaurant for almost two decades. Philippe Chow has become a staple with a world-renowned menu of Beijing-style dishes that has pioneered the way for elevated Chinese cuisine in the U.S.
• Slice of Match Box (664 Maine Ave SW): Wood-fired pizza eatery taking the best of regional brand Matchbox in a fast-casual setting with table service and a full bar.
At full build-out, the mixed-use neighborhood will feature more than 3.2 million square feet of development along a mile of Washington, stretching from the Municipal Fish Market at the north end to Fort McNair in the south. In total, the Wharf will have 300,000 square feet of retail space, featuring more than 85 restaurants and retail shops. And beyond the boats, there is also a free kayak and paddleboard launch.
This event kicks off The Wharf's "Season of Celebration," featuring nine months of community events and experiences commemorating the completion of The Wharf. This includes everything to a Dia de Los Muertos celebration, a holiday boat parade, Mardi Gras, and, of course, Pride on the Pier in June.
Make the most of the market and keep a positive perspective
Home sales are slowing and interest rates are rising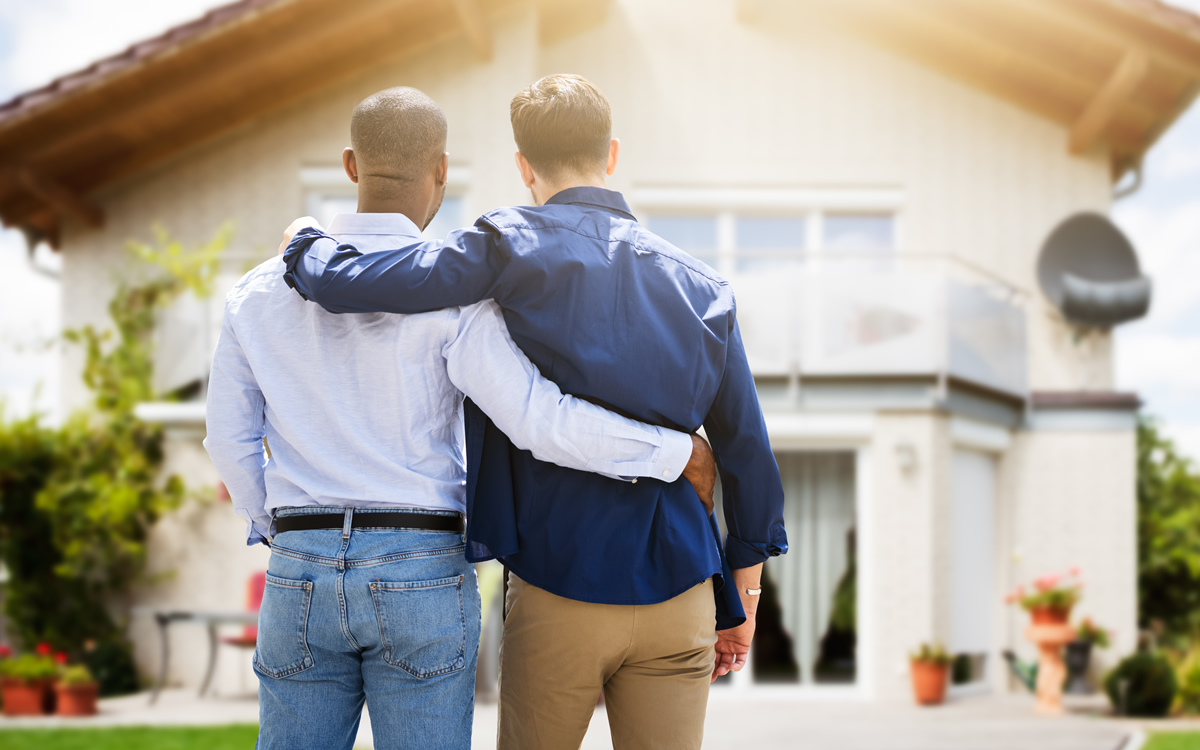 Over the course of the last year, what was once a red-hot housing market has experienced a cool-down. Home sales have been slowing, and interest rates are rising as the Federal Reserve continues to try and tame inflation and soaring prices. Rates are currently sitting at their highest point since late 2008, and are more than double their level a year ago.
Any time interest rates rise and the market slows down, concern is understandable – but there are always silver linings, and viewing the market from a broader historical perspective is important. A few of those silver linings include:
• Interest rates remain historically low: Since the end of 2021, mortgage interest rates have jumped by more than 2 percentage points, climbing above 6% as of September 2022. As a result, mortgage payment amounts have also risen. It's easy to look at rising interest rates and higher mortgage payments and worry – but when viewed in perspective over the course of the last several decades, rates are still very low. According to Freddie Mac, over the past half-century, rates have averaged nearly 8 percent, and in the early 1980s, even reached as high as 18 percent. When considered in that context, today's housing market is still far healthier than at other points in recent history.
• Inventory is up: Another benefit of the current market is that inventory is up. For those interested in purchasing a home, this means that there is a wider variety to choose from, and time can be devoted to truly finding a home that checks all of the boxes, rather than simply rushing to make an offer on one of the few that are available.
• Offers are more likely to be accepted: The fact that more inventory exists in the current market allows buyers to potentially place a reasonable offer on a home and have it accepted. This is a stark contrast to the situation of a year ago, where buyers frequently had to rather worry about engaging in an ongoing bidding war where prices became inflated and offers were less likely to be accepted.
Ultimately, conditions are much better in the real estate market now, even with slightly rising interest rates, than they were the last time the housing market went through a major correction. In fact, following the subprime mortgage crash of 2007 and the subsequent recession, home values dropped by nearly half in some markets. Millions of borrowers found themselves underwater on their mortgages, and many buyers were hesitant to make purchases in such a difficult and unpredictable market. Currently, many expect that while home appreciation may decline slightly, it will likely remain above the historical average.
While the market may not be as robust as it was a year ago, there are still plenty of positives. A key aspect of making the most of any market is finding a real estate agent who can guide you through the process and help you reach your goals. This can make all the difference between a smooth and successful experience, and a stressful one. At GayRealEstate.com, we're here to help you find the perfect agent for your needs.
At GayRealEstate.com – We're Here for You
One thing is certain about the real estate market – over time, it will change and fluctuate. There will be ups and downs. At times it may be ideal for sellers, at other times, more ideal for buyers. Regardless of how the market shifts, however, one thing is constant – at GayRealEstate.com, we're here for you. It is our passion to connect LGBTQ home buyers and sellers across the country with excellent and experienced LGBTQ-friendly realtors who know and love their communities. We are committed to helping you achieve your real estate goals, whatever they may be. If we can help you, visit us at GayRealEstate.com today to get connected and get started. 
Jeff Hammerberg is founding CEO of Hammerberg & Associates, Inc. Reach him at 303-378-5526 or [email protected].