Bradley Manning committed treason
'Don't Ask, Don't Tell' is no excuse and he doesn't deserve our sympathy

Private First Class Bradley Manning is a traitor to the United States of America, and his choice to use "Don't Ask, Don't Tell" as a defense for treason is a betrayal of all gay and lesbian service members past and present. Whatever his reasons or excuses, Bradley Manning does not deserve the sympathy of the LGBT community.
Upon enlistment into the Army, Manning swore to defend the United States from enemies both foreign and domestic, yet by stealing and publicly distributing classified material through WikiLeaks he turned against his own country and became the enemy. Perhaps his decision was an emotional outburst, reactionary or immature, but it was a conscious decision made by a trained professional soldier entrusted with a security clearance.
Manning not only violated security protocol and the Uniform Code of Military Justice, he violated the trust of his colleagues, the Army and his countrymen. Now that he prepares to stand trial, he has shown himself to be willing to sacrifice honorable gay and lesbian service members to avoid responsibility for his actions. Lawyers for Manning are claiming that his struggle with his sexual orientation contributed to emotional problems that should have precluded him from working in a classified environment. This shameful defense is an offense to the tens of thousands of gay service members who served honorably under DADT. We all served under the same law, with the same challenges and struggle. We did not commit treason because of it.
Log Cabin Republicans have long advocated that one's sexual orientation should not be grounds for discrimination or dismissal in the workplace. As conservatives, we believe in the meritocracy of one's labor. Good behavior and excellent performance come with reward and encouragement. Bad behavior and poor performance come with punishment and corrective measures. To justify misbehavior in the workplace because of minority status is detrimental to the morale and performance of others. For Manning's legal counsel at Fort Meade to suggest that his orientation and/or gender identity be part of a defense or excuse for his behavior is as unacceptable as the use of a "gay panic" defense by a murderer.
As a combat veteran and current reserve intelligence officer, I have testified to Congress that "Don't Ask, Don't Tell" was a hindrance to service member integrity, readiness, security and was a waste of tax dollars. Members of Congress learned that forcing service members to hide or lie about their sexual orientation undermined service members' responsibility and accountability under the UCMJ.
I told lawmakers that dishonesty was inherently counter to the long-held Army values of Loyalty, Duty, Respect, Selfless Service, Honor, Integrity and Personal Courage. Repeal advocates also warned that dishonesty and lying are security threats. The fact that Bradley Manning's failure may be a predictable result of the corrupting influence of "Don't Ask, Don't Tell" does not excuse him from personal responsibility for his crime.
Today, sexual orientation is no longer a barrier for one to serve their country with honor. It should never be a defense for dishonor.
R. Clarke Cooper is executive director of Log Cabin Republicans. He was a diplomat in the Bush administration, a combat veteran of the Iraq campaign and serves as a strategic intelligence officer in the Army Reserve with a Top Secret/SCI clearance at Fort Meade, Md.
Jann Wenner's racist, sexist take on musicians isn't surprising
New book 'The Masters' excludes Black, women pioneers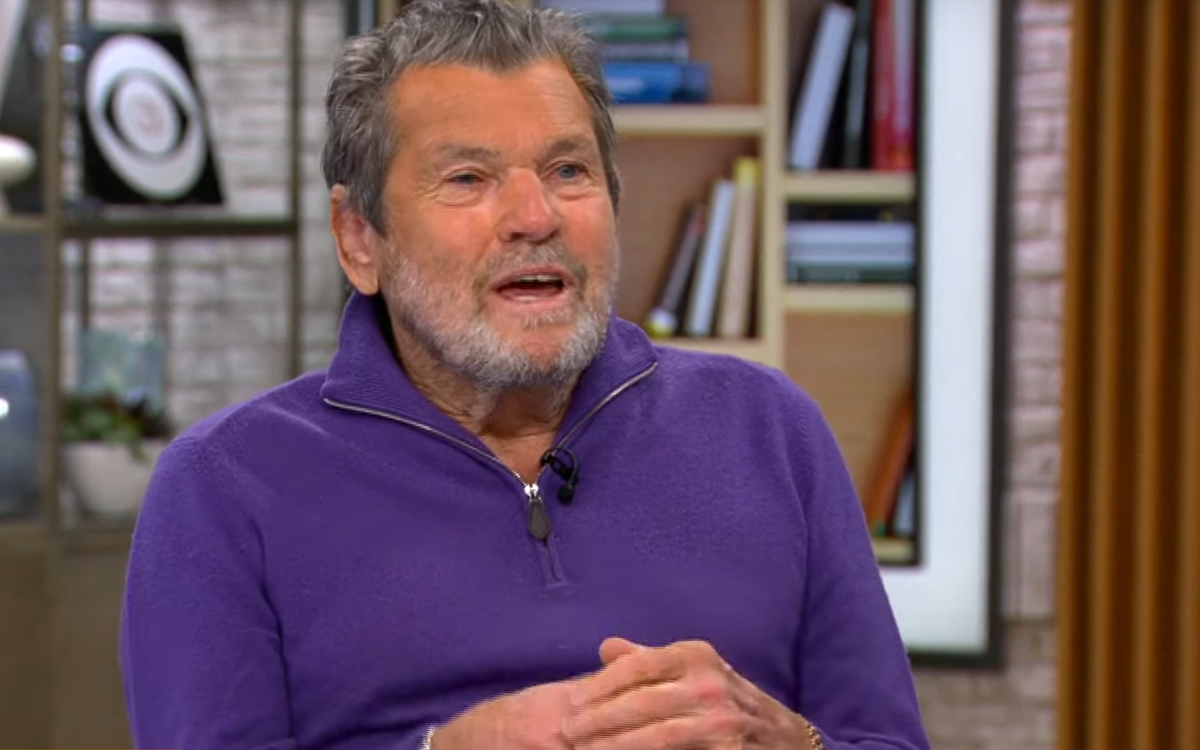 I enjoyed sharing my birthday with Bruce Springsteen, until I read the bigoted remarks made by his friend Jann Wenner in a recent New York Times interview.
Then I wasn't so glad to have the same b-day as Bruce.
Springsteen didn't make the comments. I'm a fan of his music. But, as I write this, Springsteen, as well as some of Wenner's other friends, hasn't spoken out against Wenner's hurtful comments.
As the saying goes: Some gifts keep on giving. Wenner, who was removed from the Rock and Roll Hall of Fame Foundation board after making sexist and racist remarks in a Sept. 15 interview with the Times, keeps on giving. But what's he's giving isn't a gift. Not to Black people, women, music lovers, or queer folk.
Wenner's one of us. He's gay.
I'm fine with his sexuality, but you'd hope that Wenner, for decades a gatekeeper of music and culture, would be a source of queer pride. But, that's not the case with Wenner, a co-founder of the Rock the Roll Hall of Fame.
The fallout from Wenner's Times interview is a needed wake-up call for queers.
Too often, we give ourselves a pass. We believe that because we live with homophobia, bi-erasure and transphobia, we know the score. That we're not sexist, racist, ageist, ableist – we're free of prejudice. Paragons of virtue.
Wenner, with his demeaning comments, is, I hope, getting us (especially, we who are Boomers) to look in the mirror. To check ourselves (as we examine our dogs for ticks) for our own prejudices, and for our virtue-signaling.
The controversy around Wenner began when he sat for the interview with David Marchese of the Times on Sept. 15 to promote his new book "The Masters," released by Little Brown and Company on Sept. 26.
"The Masters" is a compilation of seven interviews that Wenner conducted with acclaimed musicians who are (or were before their death) his friends: Bob Dylan, John Lennon, Mick Jagger, Pete Townshend, Jerry Garcia, Bono, and Springsteen. All of the interviewees are white, male and Boomers.
"That there are no women or Black musicians in this collection is obvious," Wenner writes, according to Kirkus Reviews, in "The Masters." "This is reflective of the prejudices and practices of the times."
It's hard to describe how bigoted and absurd this is. As many have noted, rock 'n' roll was invented by Black people.
You have to wonder what Wenner was thinking. Had he never heard of Jimi Hendrix or Janis Joplin? Stevie Wonder? Joni Mitchell? Madonna?
Though too much racism and sexism exist today, the culture has gotten somewhat better. Attitudes have evolved. We've become more aware of our biases.
Unfortunately, this isn't so for Wenner. Marchese asked Wenner why every musician he talked with in "The Masters" is white and male. "Insofar as the women," Wenner responded, "just none of them were as articulate enough on this intellectual level."
When pressed by Marchese, who wondered how he could say Joni Mitchell wasn't "articulate enough," Wenner said, "Joni was not a philosopher of rock 'n' roll."
"I mean, they just didn't articulate at that level," Wenner said of Black musicians.
Reading the interview, I wondered if he'd read Rolling Stone, the magazine he edited for decades. Had he missed the covers with Melissa Etheridge, Joplin, and Tina Turner (to name a few of the women and Black artists featured on the magazine's cover)?
Sadly, Wenner's condescending, racist and sexist take on Black and women musicians isn't surprising. Often, people with power (rich white men) believe they're smarter, more talented, and more entitled to be cultural gatekeepers than those from marginalized groups. They're convinced they're more talented and "articulate" than those who don't have power.
Forget "The Masters." Check out Etheridge's new memoir "Talking to My Angels." That's a good read.
Kathi Wolfe, a writer and a poet, is a regular contributor to the Blade.
O'Shae Sibley's murder is an attack on LGBTQ people and their expression, as both rise
More than 350 anti-LGBTQ attacks reported between June 2022 and July 2023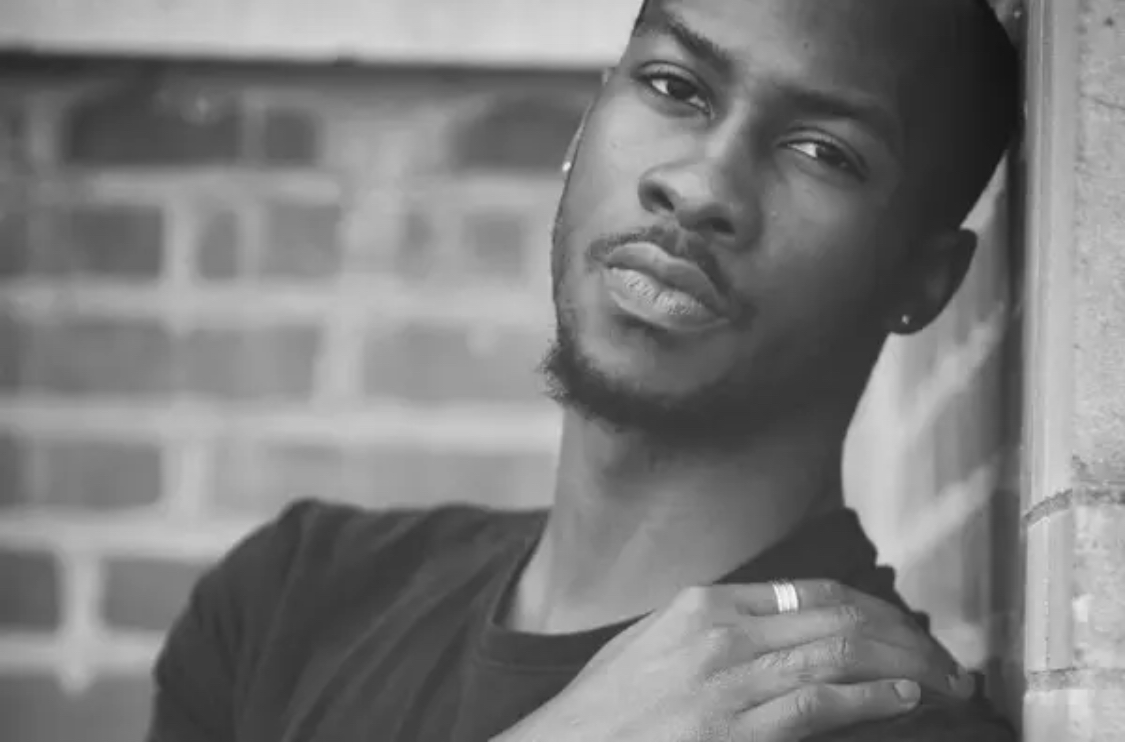 BY HENRY HICKS IV | What do the banning of a children's picture book about two male penguins, white supremacist stand-offs outside of weekend brunches and a killing during impromptu dancing at a gas station have in common? Plenty. Each impinges on the escalating trend of attacks on LGBTQ+ people and their right to free expression. 
On the evening of July 29, O'Shae Sibley pulled into a Brooklyn gas station parking lot with his friends to fill up their gas tank. As they waited for the tank to fill, the group spilled from the car and used the moment to move joyfully in the hot summer night, cranking the car radio's volume and dancing together. Sibley, a gay man, was also a skilled professional dancer and choreographer. He displayed his talents this night, voguing to the sounds of Beyoncé, an artist that Sibley and his friends were fans of. By coincidence, the artist was performing just a few miles away that night, with professional voguers joining her on stage.
Vogueing, a dance style born out of the traditionally queer ballroom scene, is known for its electrifying dips, drops and duckwalks. The style has been prominently featured in the Golden Globe-winning television show "Pose" — and, more recently, on stage in Beyoncé's all-consuming Renaissance World Tour. The energy of the ballroom scene has spirited communities across the country, as Beyoncé's tour has touched down city-by-city, and Sibley and his friends were not exempt to this reach. He was, in fact, eager to participate in his artistry as someone known for his role as a dancer, choreographer, and active member of New York's ballroom community. 
As he and his friends vogued to Beyoncé in the parking lot, moves that Sibley was adept in as an artist himself, they grabbed the attention of hostile onlookers. As captured on surveillance footage, Sibley was first berated with homophobic slurs — Sibley's vogue performance seeming to signal his sexuality to his attacker. Shortly following the verbal assault, things turned violent. Sibley was stabbed and murdered in a tragic hate crime, fueled by homophobia and triggered by Sibley's open expression as a dancer and artist.
In mourning, and in defiant protest in the days following, the New York City queer community  hosted a memorial at the site of his murder where they honored his memory through performance, with a vibrant and resistant ball. 
"You won't break my soul. / You won't break my soul, no, no. / I'm telling everybody," Beyoncé sings defiantly in her single, "Break My Soul."
The murder of O'Shae Sibley was devastating — and a signal of a disturbing trend. Increasing violence toward LGBTQ+ people, and attempts to quash their personal and artistic expression, are on the rise in the United States. Advocacy organizations such as GLAAD and the Anti-Defamation League have reported surges in harassment, vandalism and physical violence against LGBTQ+ people — with 356 instances being reported between June 2022 and April 2023. Transgender people, as well as drag performers, have been targeted at notably high rates. The Human Rights Campaign reported 34 murders of trans people — mostly trans women of color — in 2022 (HRC emphasizes that the actual number is likely higher, as most attacks go unreported, or are reported inaccurately.)
Drag shows across the country have faced threats and intimidation from armed protesters, including the far-right extremist group, the Proud Boys. Gay bars have been targeted by armed assailants, such as the tragic massacre thatoccurred at Club Q in Colorado Springs, Colo., last November. Hospitals providing gender-affirming care to transgender youth have been targeted with bomb threats. On Aug. 18, a California store owner was shot and killed for displaying a Pride flag. Harassment, threats of violence, and hate crimes against the LGBTQ+ community have steadily risen in recent years. It is clear that this bigotry has been emboldened and its first goal is to silence the free expression of LGBTQ+ people, through violence if necessary. 
The exponential increase in physical violence against LGBTQ+ people over the last few years cannot be divorced from the recent legislative environment that has grown ever-more hostile to LGBTQ+ expression. Bills categorizing drag shows as obscenity, book bans targeting LGBTQ+ authors and stories about queer identities in schools and public libraries, as well as other legislative attacks are part of this trend against the LGBTQ+ community. The attacks, both physical and through laws and bans, risk enabling a culture that normalizes repression of queer voices and increases the risk of violence aimed, in part, at suppressing expression of LGBTQ+ people, even when individuals are simply voguing to Beyoncé in public.
Starting in 2021, we've seen a historic surge in book bans around the country, targeting LGBTQ+ voices and stories at a disproportionately high rate. PEN America has reported that among the top eleven books targeted by bans in the first half of the 2022-2023 school year, four focused on LGBTQ+ narratives. These challenges, paired with the historic number of bills targeting LGBTQ+ people in state legislatures across the United States — with at least 566 bills ensnaring the broader LGBTQ+ community, according to the Trans Legislation Tracker — contribute to the normalization of repressing personal and artistic expression of queer people. As these policy attacks continue to advance, violence against the LGBTQ+ community has surged.
And while O'Shae Sibley's murder occurred in New York, a state that has passed no anti-LGBTQ+ bills in the most recent legislative session, his brutal killing shows just how pervasive the impact of anti-LGBTQ+ legislative attacks on free expression in other states are, shaping a culture that spills across borders and impacting LGBTQ+ people throughout the country. Even states perceived to be supportive to the LGBTQ+ community, such as New York, are not immune to the cultural reach of anti-LGBTQ+ repression and intimidation: the home and office of Erik Bottcher, a gay city councilmember in New York City, was vandalized last December after he voiced support for Drag Story Hour, and more recently, a rainbow Pride flag at a Manhattan restaurant was intentionally lit on fire.
Political threats to LGBTQ+ expression, whether it be through restricting and chilling on-stage performance or making it virtually impossible to even acknowledge the existence of LGBTQ+ people in Florida and other states' schools, have and will continue to put LGBTQ+ people at risk everywhere, chilling their ability to express themselves and potentially even sending them back into the closet, which, at its core, is a form of self-censorship.
A culture of free expression, where people can speak, write — or dance — free from fear of violence, is essential to a thriving democracy. LGBTQ+ people deserve to equally enjoy this right — through creative performance, gender expression, or displays of joy. The ongoing trend of legislative attacks on drag, attempts to label LGBTQ+ stories as "obscene," and the accompanying trend of violent assaults on LGBTQ+ people are attacks on free expression and must be condemned as such.
Henry Hicks IV is the coordinator for PEN America's U.S. Free Expression program. PEN America is committed to defending against attacks on LGBTQ+ free expression.
Pinto leads Council in working with Bowser to fight crime
We must not coddle young criminals or repeat offenders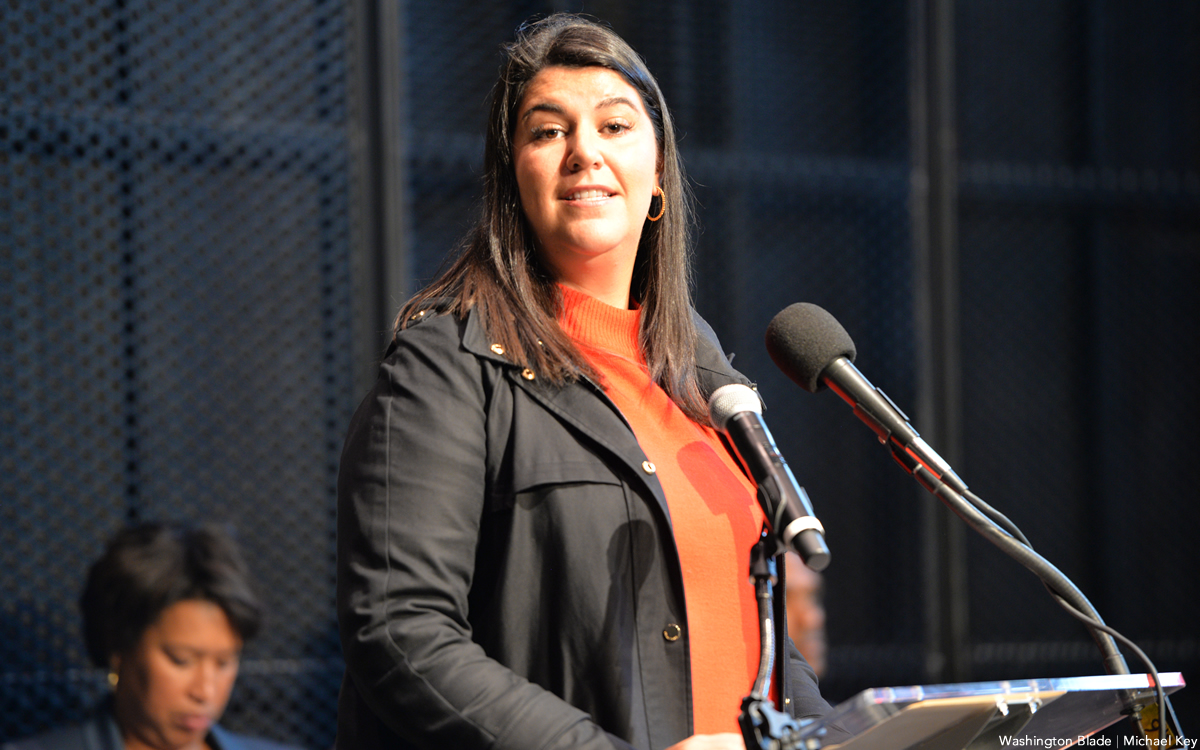 The time has come for the D.C. Council to join with Mayor Bowser and pass her crime bill on a permanent basis. Councilmember Brooke Pinto worked to pass part of it in July as emergency legislation. We must accept residents are scared. Some for good reason; others because of hyped media reporting. But the spike in crime is real, though not evenly spread across the city. Most don't know crime fell from 2021 to 2022. But it is here today, and we must do everything we can to stem it.
We can no longer coddle young criminals or repeat offenders. We can't say if only we could deal with the root causes of crime things would be OK. While we must do that, work to provide better housing, enough food, better education, and family life, let's also recognize most young people in our community, including those who deal with some of the same issues as the criminals, are not turning to crime. How they deal with the hardships they face, manage to go to school, and live productive lives, should be a focus so we learn from them. Recently the D.C. attorney general awarded the eighth annual Right Direction Awards. Thirty young people were saluted for overcoming significant challenges on their road to achievement. We need to share more of their stories.
How do they manage to stay away from guns and drugs? What allows them to succeed? It's time for the media in D.C. — the Washington Post, and TV and radio stations — to report more comprehensively on youth in the city. For every crime story reported, find a positive story to tell. There are clearly more positive stories out there. It requires more work than following the police blotter. Send reporters into schools, recreation centers, libraries, houses of worship, and they will find the good stories.
I have long advocated for working with Congress to set up internships for D.C. students in every congressional office; 535 kids a year would get experience, good connections, and a resume boost. If we are serious about this, and have a focus on our youth beyond those who commit crimes, everyone will benefit.
Council Judiciary Committee Chair Brooke Pinto introduced several bills including the The Active Act. This legislation would further beef up penalties for gun crimes, creating a new offense for illegal disposal of a gun or ammunition while a person is fleeing police. Then increasing penalties for endangerment with a firearm and firing many bullets at once. At the same time, she looks to expand alternatives to incarceration, creating a task force to examine possibilities for diversion programs to avoid jail time for nonviolent misdemeanor offenses such as drug possession. The Active Act also creates more hurdles for pretrial release in cases involving people charged with violent or dangerous offenses. It would require judges to issue written explanations if they decide to release before trial a person charged with committing a violent offense.
In response to the LGBTQ community, Pinto with Council members Christina Henderson, Robert White, Charles Allen, Vincent Gray, Matt Frumin, Janeese Lewis George, and Anita Bonds, introduced the "Transgender and Gender-Diverse Mortality and Fatality Review Committee Establishment Act of 2023." Pinto wrote, "Although data are limited, some studies suggest transgender people are "twice as likely to die as cisgender people" due to "heart disease, lung cancer, HIV-related illness and suicide," with trans women being "two times as likely to die" compared to cis men and "three times as likely" compared to cis women being disproportionately vulnerable to the aforementioned risks, as well as to violence and murder, with one in four trans women likely to be victimized by a hate-related crime." It is anticipated the information from this committee will contribute important data and analysis, and provide important resources, for the National Center for Fatality Review and Prevention and for transgender and gender-diverse people across the country informing future strategies and interventions to drive down the disparate outcomes we are currently seeing.
We must ensure the legal system is not a revolving door. That crimes committed with guns are punished seriously, and young people who commit violent crimes can be held without bail if they are ongoing serious threats to the community. Clearly, going easier on violent criminals is not working the way some hoped it would. Again, simply saying we will deal with it by getting to the root of crime will not deal with the crime we have today. It should happen, and will have an impact, but not right away, and we need to reduce crime today.
Peter Rosenstein is a longtime LGBTQ rights and Democratic Party activist. He writes regularly for the Blade.