Ups and downs of a one-night stand
Do flings mean you're afraid of commitment?

One-night stands exist across the LGBT spectrum. It happens in all age brackets. Most people have had at least one; some have had many. Lots of people engage in one-night stands because they can walk away from it and not have to deal with the "consequences" of having a relationship. Sometimes it's a rebound to fill a void in someone's life. Others engage in one-night stands just to be impulsive – fill their needs quickly – one need at a time.  But is someone who has a few one-night stands also completely commitment phobic?
There are a lot of people who are actually "relationship minded," but still engage in one-night stands every once in a while. For these folks, it's usually only on a situational basis — right time, right place. For other "relationship minded" singles, many times these people are insecure because a serious relationship doesn't exist. So the physical intimacy — regardless of how brief — momentarily fulfills the closeness that a relationship provides. You don't necessarily need to group these individuals with the "commitment phobic" label attached; but it's a slippery slope.
Rebound one-night stands are probably the most frequent type of one-night stands. When a relationship with significant emotional depth suddenly ends, it is common for individuals to fill that emotional void with something readily accessible — in many cases, a one-night sex fix. Others might turn to a therapist to work on moving forward; some will fill the void with alcohol or drugs. These people can't be tagged as commitment phobic people as they will engage in one-night stands to feed their emptiness, but also want that committed relationship bond with someone again in the future, and usually can work past their issue.
So, when does having one-night stands mean you're commitment phobic?  First, think about how you met. Did you meet while partying or when you were sober tooling around on Grindr? Do you know this person's relationship background (i.e., does the word "relationship" even exist in this person's description of his/her past)? Think of the follow up (or lack thereof) after you sleep together — was there a phone number exchange or was it completely anonymous? Consider your and your partners' responses to these questions, as they may lead you to conclude (s)he's just a one timer.
If you're reading this article and follow our column regularly, chances are you are interested in a relationship and the dynamics that exist between two people in a relationship. Though you may engage in one-night stands, you might try to facilitate a phone number or email exchange after physical contact. Here, you were probably just acting on your physical needs. If your partner du jour hesitates or shudders at the thought of keeping in touch, (s)he is likely commitment phobic.
Another angle to consider is how you feel after a one-night stand. Do you feel ashamed? Do you swear off ever having another one after the last? Do you hide these encounters from your friends or give them the gritty details over brunch the next day? Signs that you might not be commitment phobic, but just acting on impulse, are when you tell close friends that "(s)he really is a good guy/gal", and secretly hope that you'll see each other again. Even if it's something you keep to yourself, you've got the idea of being in a lasting relationship, but were looking for a quick fix last weekend.  Commitment phobes will downplay any type of connection; they love the challenge of "conquering" their latest one-night stand pursuit, and love the game of seduction.
Someone who's commitment phobic or one-night stand "obsessed" typically has not had a significant exclusive relationship in his or her adult life. They rarely love structure, in general, in their lives. They will compartmentalize their life, keeping work, friends and family completely separate. Commitment phobes are less able to fully commit in other aspects of their life, as in their career, apartment and city of residence.
Again, we understand that relationships aren't for everyone — we want to pull back the curtain on those who will potentially use you and your emotions to get you into bed. Relationship minded people should beware of these types — they exist in all age brackets, and across all genders and environments.
Beach or mountains? Find your ideal getaway home
Something for every taste, from waterfront to vineyard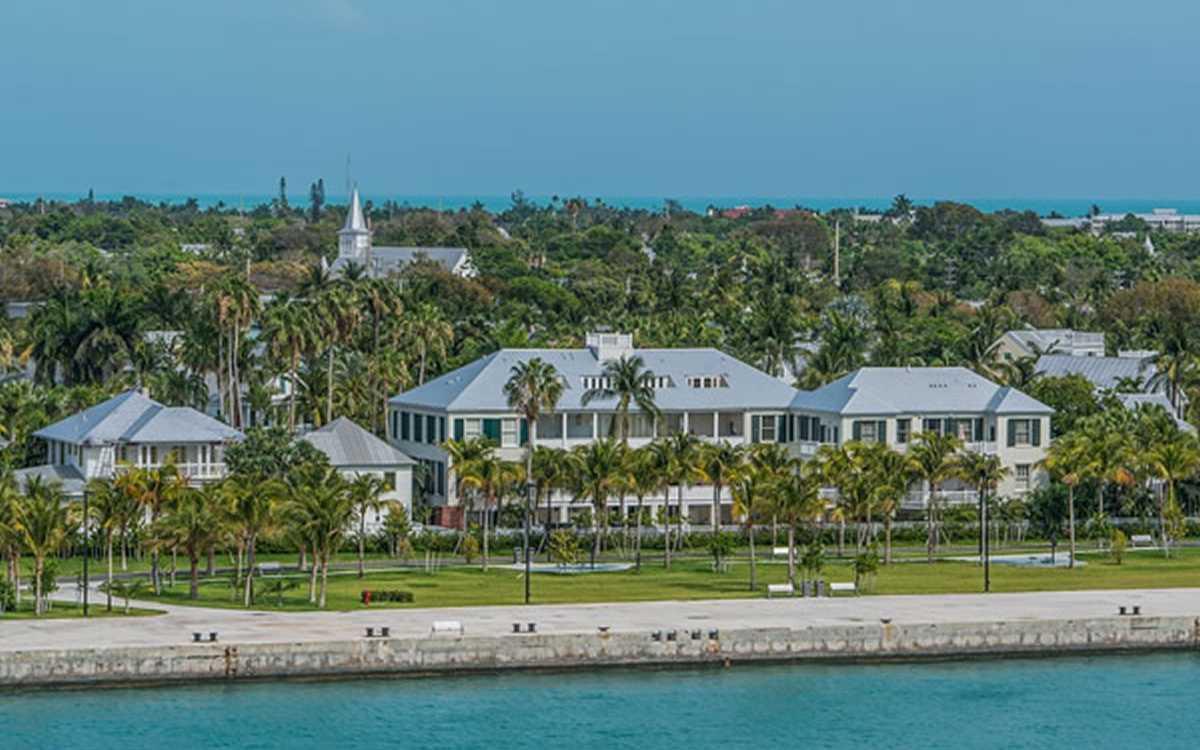 Have you been thinking about buying a love nest where you can find a little peace and take part in a respite revolution? Do you like the beach or the mountains? Do you thrive on culture and the arts or prefer getting your hands dirty? Are you a people person or more of a hermit?
If you're lucky enough to be a homeowner who has seen some appreciation in the last 10 years, then you may be closer to obtaining that getaway or retirement home than you think. Here are some suggestions for whatever lifestyle you may prefer as you pursue your (dare I say gay?) agenda.
For the Beach Bum
Annapolis, Md., is a great point from which to take weekend trips to a variety of beaches along Maryland, Delaware, and New Jersey coastlines and still be close to downtown D.C. for those days you're required to work onsite at your office. About $900,000 buys you a 2-bedroom, 2-bath penthouse condominium built in 2019 with a terrace and 2 parking spaces, located in the downtown arts district.
If you're willing to travel and you're not boycotting Florida, Key West is always a favorite spot. Consider investing in a home in the waterfront community of Sunset Harbor on Cow Key Channel in Stock Island. For $435,000, you can buy a 960-square-foot, 2-bedroom, 2-bath cottage with boat slip on a canal. Bonus: it's fully furnished, can be rented for $3,800 a month in six-month increments, and comes with a sign that invites you to "Talk Nautical to Me, Baby."
For the Mountaineer
If seclusion is your goal, a 1,700-square-foot log cabin surrounded by three acres of forest land in Strasburg, Va., in the Appalachian Mountains was listed for $475,000. Knotty pine adorns the walls and vaulted ceilings of this 3-bedroom, 2-bath beauty with covered front porch and hard-scaped terrace, but it received a contract in nine days, so keep your eye out for another one before winter sets in.
For the Small-Town Aficionado
Charleston, W.Va. is home of the West Virginia Cultural Center and Clay Center, which feature music, dance, theater, and art exhibitions. New to the market is an early 20th century brick Victorian in the East End Historic District. For less than $350,000, you get 4 bedrooms, 2.5 baths, a covered front porch, original woodwork, and 3,150 square feet of charm. Just bring your kitchen and bath designer.
For the Gentleman (or Lady) Farmer/Vintner
Perhaps this 6.6-acre winery and a 1900 Federal 3-bedroom, 2 bath, 2,219-square-foot home with Chincoteague Bay views in Girdletree, Md., sets your heart ablaze. For only $925,000, you get vinifera "Semilion" vines, trellises, outbuildings, and the opportunity to run it as a vineyard, wedding venue, horse farm, or pretty much anything your heart desires.
For the Hostess (or Host) with the Mostest
Historic Lancaster, Pa., might be a place to run your bed and breakfast. The #1 Trip Advisor-rated B&B there is for sale for only $775,000. Welcome guests to one of 6 rooms with private baths, as well as a unique 2-bedroom cottage. The location is perfect for enjoying local and off-Broadway theater, dining, museums, galleries, and the Amish countryside.
For the Cultural Connoisseur
If you frequently take the train to New York to the theater, symphony, or ballet, you can avoid the high cost of hotels by purchasing a charming, oversized (by NYC standards) studio co-op on the east side of Midtown Manhattan in Murray Hill for only $385,000. With a live-in superintendent and video intercom, you can come and go as you please knowing that you have someone to call upon when needed.
For the Local Water Buoy (or Gull)
If you have considered a floating home, you don't have to be sleepless in Seattle or partying in Portland; you can find one closer to home. Gangplank Marina at The Wharf on D.C.'s southwest waterfront offers a pet-friendly community of live-aboard homes on the water owned by a group of down to earth neighbors. These properties have a very low turnover rate, so if the thought of living on the water but still in the city appeals to you, check out the current 1-bedroom available for only $197,000, plus monthly slip fees of $2,230. Sorry, no Airbnb or other rentals allowed.
And if you're looking for a 3-bedroom, 3.5-bath home with expansion potential on 10 acres for only $559,000, don't miss beautiful Gay, Ga., population 114. Previously showcased in Season 2 of Queer Eye, it's not Atlanta, but it may be ready for some gay Pride.
Valerie M. Blake is a licensed Associate Broker in D.C., Maryland, and Virginia with RLAH Real Estate / @properties. Call or text her at 202-246-8602, email her via DCHomeQuest.com, or follow her on Facebook at TheRealst8ofAffairs.
Watch Pride parade from one of these bars, restaurants
Plenty of viewing options along route with drink, food specials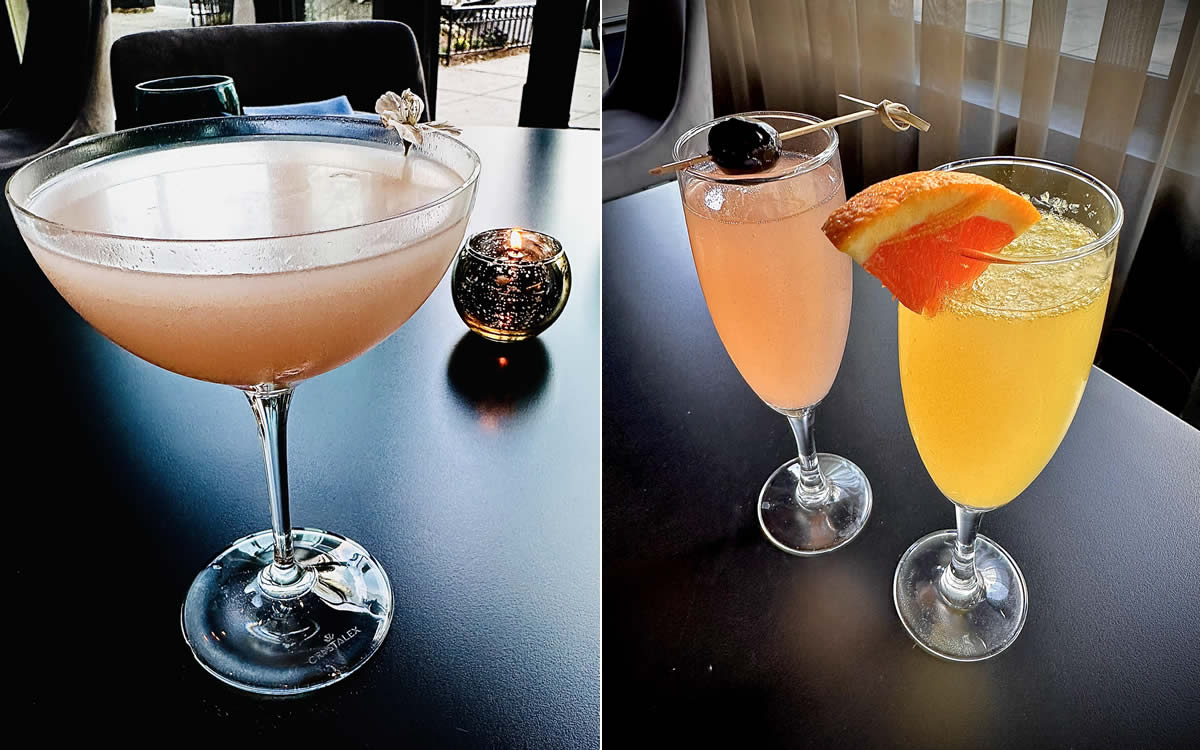 The Capital Pride Parade steps off from 14th and T streets, N.W. at 3 p.m. on Saturday, June 10. The parade tradition honors the city's LGBTQ history and acknowledges the evolution of the LGBTQ neighborhoods in Washington, D.C., as the parade winds through the 14th Street, Logan Circle, and Dupont Circle neighborhoods. One of the best ways to watch: Settle down at one of the many bars and restaurants that line the route. From start to finish, check out a few select options below.
Nama Ko
Situated just north of the parade kickoff, Nama Ko (which recently replaced Tico, from the same owners), will be celebrating Pride this year with three cocktail options for bottomless brunch (during the parade weekend and all month long), and an extended happy hour from 3-7 p.m. The featured drink is a Lychee Saketini made with Tito's Vodka, Nigori sake, and lychee purée; the drinks will be offered to-go for $10. Nama Ko will also offer two soft-serve flavors to go: miso honey truffle with chocolate & caramel sauces, and a black sesame soft serve topped with date syrup, cherries, and candied walnuts. To the delight of marchers, the many windows that face 14th Street will be painted a vibrant rainbow, as Tico did each year as well.
 
Mi Vida
Now one of three Mi Vida locations and part of the gay-owned Knead Restaurant Group, this colorful Mexican restaurant on 14th will have a special Pride cocktail, "Plus One," which includes Tito's Vodka, Chinola Passion Fruit, Aperol, Vanilla, Lime, Bubbles ($16). A portion of the proceeds will be donated to The Trevor Project. Guests who are coming to watch the parade can take their cocktail on the patio to get a front-row seat to the parade festivities.
Bresca
This upscale Parisian-style bistro graced with one Michelin star will join the party by opening up its bar area overlooking 14th Street for the parade.
Le Dip
To honor pride, Le Diplomate is highlighting Republic Restoratives spirits. Republic Restoratives, an LGBTQ-owned distillery located in Northeast, is a longtime supporter of LGBTQ rights in D.C. Le Diplomate will honor Republic in two cocktails June 9-11: the Romarin, using Civic Vodka, and the Tonic Trope, which will feature Assembly Gin. Le Diplomate has patio seating right on 14th Street and on Q Street.
 
Jane Jane
This throwback gay-owned cocktail lair with a patio on 14th Street is hosting a month-long Pride fundraiser in support of the ACLU Drag Defense Fund, During the month of June, the popular bar will donate 10 percent of sales from its Pride cocktail menu, and 50 percent of all T-shirt sales to the Drag Defense Fund. The bar will set up a stand for drinks outside during the parade, and will open up inside for the remainder of the evening.
Otherwise on 14th Street, check out patios at spots like Gypsy Kitchen, Garden District, Ted's Bulletin, Aslin Beer Company, Chicken + Whiskey, Pearl Dive Oyster Palace and more.
The parade route leaves 14th Street and turns west on Rhode Island Avenue. Two hotels right on the route are hosting Pride parties.
 
Viceroy Washington DC
The Capital Pride partner event Crack of Noon PRIDE Parade Brunch event is taking place at the Viceroy's Dovetail restaurant. Pregame for the parade with an all-you-can-eat brunch plus bubbly. Diners have the chance to meet the celebrated Pride Parade grand marshals, Pride 2023 Honorees, and other surprise special guests. Diners must be 21+. Brunch runs 11:30 a.m.-2:30 p.m. for $60-$75.
 
Darcy Hotel
Just a block west, The Darcy Hotel will host a Pride event on the Gerrard Street Patio, complete with a DJ plus food and drink specials. The hotel is offering two specialty cocktails for the entire month of June: The No28 cocktail ($6.28) in honor of National Pride Day (6/28), and The Darcy Pride cocktail, with peach vodka and passionfruit.
From there, the parade turns north on 17th Street for one block, and back west on P Street.
 
DC Vegan
At the corner of 17th and P Streets, this vegan deli-restaurant-bar is hosting its annual Vegan Pride party again with a special menu, and extended 12 p.m.-12 a.m. service. The bar will serve sausages, sandwiches, loaded nachos, Pride cupcakes, and other street-friendly eaters. DC Vegan will open up not only its subterranean bar, but also an auxiliary bar in its parklet patio, serving beer, wine, and liquor right on P Street.
The parade finishes its route curving around Dupont Circle and ends at 21st Street, N.W. Bars and restaurants with patios there include Pizzeria Paradiso, Sura Thai, and Emissary.
And if the parade crowds are too daunting, watch the parade on the giant screen at Pride on the Pier at the Wharf. The festivities include drag shows, DJs, VIP sections, and the parade on the big screen. Admission to the pier is free; the party runs from 2-9 p.m. culminating in a fireworks display. Visit prideonthepierdc.com for more information.
Acquiring a down payment for your dream home
Unconventional strategies for finding the money you need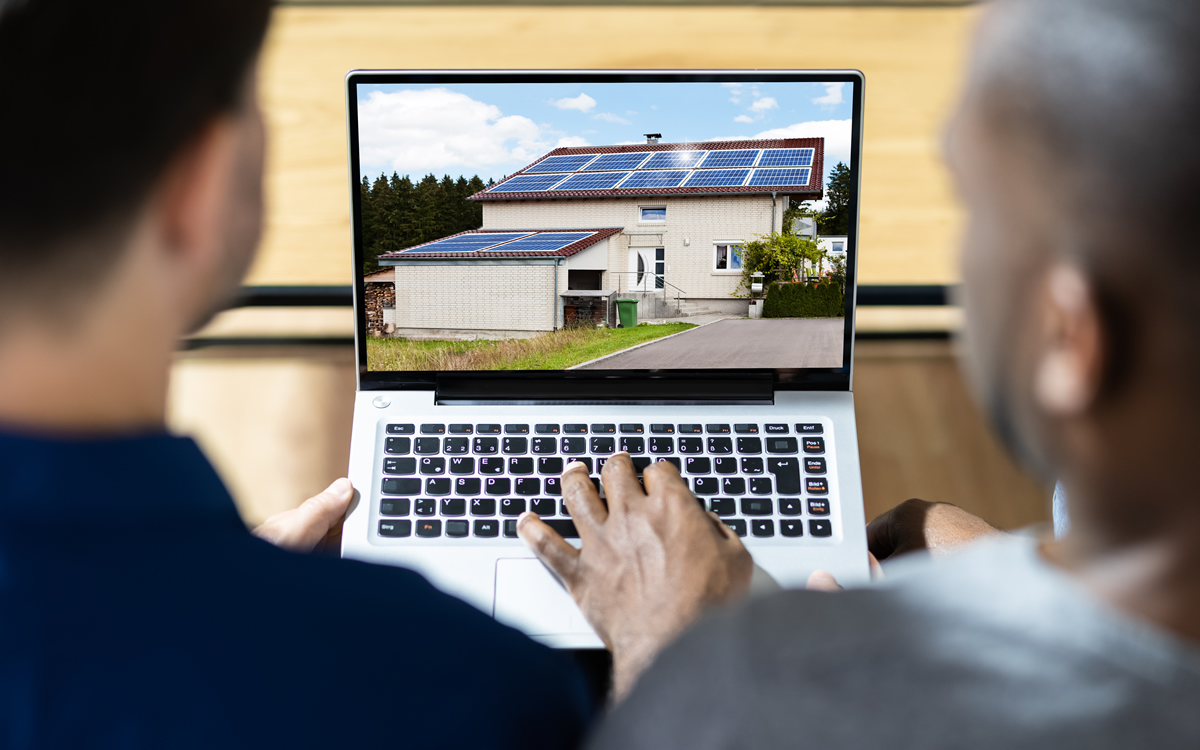 Purchasing a home is a significant milestone, but for many aspiring homeowners, the biggest hurdle is saving for a down payment. While traditional saving methods are widely known, exploring creative and unconventional strategies can provide alternative pathways to gather the necessary funds.
In this article, we will explore a range of innovative approaches to acquiring a down payment for your dream home. By thinking outside the box and considering unique options, you can turn your homeownership aspirations into reality.
1. Shared Equity and Co-Buying:
Consider exploring shared equity or co-buying arrangements with family members, friends, or trusted partners. Pooling resources can significantly boost your collective down payment savings, making homeownership more attainable. Whether it involves jointly purchasing a property or establishing an agreement to share ownership and expenses, this approach allows for shared financial responsibility and increased purchasing power.
2. Down Payment Assistance Programs:
Research and explore various down payment assistance programs offered by government agencies, non-profit organizations, or local housing authorities. These programs provide financial aid or grants to eligible homebuyers, assisting them in meeting the down payment requirements. Each program has specific criteria and limitations, so it is essential to understand the options available in your area.
3. Creative Financing Options:
Investigate alternative financing options such as seller financing, lease-to-own arrangements, or rent-to-own programs. These arrangements often provide more flexibility in acquiring a down payment and transitioning into homeownership. Seller financing allows buyers to negotiate terms directly with the seller, while lease-to-own or rent-to-own agreements provide an opportunity to build equity over time while renting.
4. Crowdfunding and Community Support:
Tap into the power of crowdfunding platforms and community support to gather funds for your down payment. Share your homeownership goals with family, friends, and social networks, and consider launching a crowdfunding campaign to garner financial contributions. Additionally, some employers offer matching programs for down payment savings, so explore potential workplace assistance programs or incentives.
5. Homebuyer Grants and Loans:
Research available homebuyer grants or loans specifically designed to assist first-time buyers or those with limited financial resources. These grants and loans can provide a substantial boost to your down payment savings. Government agencies, local housing authorities, and non-profit organizations often administer these programs, offering various terms and conditions to support homebuyers.
6. Income-Generating Assets:
Explore income-generating opportunities to supplement your savings. Consider renting out a spare room, starting a small business or freelancing, or investing in income-generating assets such as rental properties or dividend-paying stocks. Generating additional income can accelerate your down payment savings, bringing you closer to homeownership faster.
7. Negotiating with Sellers:
When making an offer on a property, explore the possibility of negotiating a lower down payment requirement with the seller. In some cases, sellers may be open to more flexible terms, especially if it expedites the sale or helps them achieve their own financial goals. Engage in open and honest communication during the negotiation process to explore mutually beneficial solutions.
8. Downsize or Liquidate Assets:
Consider downsizing your current living situation or liquidating assets that are not essential to free up funds for a down payment. This could involve selling a car, downsizing to a smaller rental, or parting with belongings that hold significant value. Evaluate your current financial situation and identify areas where you can make temporary sacrifices to prioritize homeownership.
9. Savings and Budgeting Strategies:
Implement creative savings and budgeting strategies to accelerate your down payment savings. Explore the possibility of living with roommates, cutting back on discretionary expenses, or negotiating lower interest rates on existing debts. Every dollar saved brings you closer to your down payment goal, so diligently review your budget and identify areas where you can reduce expenses and allocate more funds towards your down payment savings.
10. Employer Assistance Programs:
Check if your employer offers any homeownership assistance programs or benefits. Some companies provide down payment matching programs, low-interest loans, or financial counseling services to help employees achieve homeownership. Take advantage of these resources and explore how your employer can support you in reaching your down payment goals.
Persistence and creativity are key when it comes to acquiring a down payment. Stay focused on your goal, be open to alternative methods, and adapt your approach as needed. With determination, resourcefulness, and a willingness to explore new avenues, you can overcome financial barriers and achieve your dream of homeownership. Start exploring these unconventional strategies today and take a step closer to making your dream home a reality.
Jeff Hammerberg is the founder of GayRealEstate.com, the largest and longest-running gay real estate agent referral service in the nation, boasting more than 3,500 LGBTQ Realtors who operate in cities across the United States, Canada, and Mexico. For more than 25 years, he has been a prolific writer, coach, and author.