Obama edging closer to marriage endorsement: source
President reportedly wants to unveil another pro-LGBT initiative

The odds are improving that President Obama will endorse marriage equality before the November election, according to an informed source.
The chances that Obama will make such an announcement before the election are looking better than in previous months as the issue receives growing media attention and voters in a handful of states face ballot initiatives this year.
An informed source, who agreed to speak on condition of anonymity, said "active conversations" are taking place between the White House and the campaign about whether Obama should complete his evolution on marriage and that the chances of him making an announcement are about 50-50.
According to the source, the administration would like to unveil another major pro-LGBT initiative before the November election, and an endorsement of marriage equality could fit the bill. But concerns persist on how an endorsement of same-sex marriage would play in four or five battleground states.
"We're talking about the Michigans, the Ohios, the Illinois of the world; the real battleground states in which voters are already conflicted and may factor this into their judgment," the source said.
Moreover, the administration may only want to expend political capital on one measure. It could come down to a choice between an endorsement of marriage equality and something else, such as the executive order requiring federal contractors to have LGBT-inclusive non-discrimination policies.
"My feeling is you'll get one, you won't get both before Election Day," the source said. "There is a great timidity in terms of their dealing with the gays, right? In many ways, they kind of consider our issues to be the third rail."
Supporters of an Obama endorsement were encouraged on Monday when first lady Michelle Obama suggested during a fundraiser in New York that the president would appoint justices to the Supreme Court who would support marriage equality.
"And let us not forget what their decisions — the impact those decisions will have on our lives for decades to come -– on our privacy and security, on whether we can speak freely, worship openly, and, yes, love whomever we choose," Michelle Obama said.
White House Press Secretary Jay Carney later disputed the notion that those remarks were related to marriage equality and said they were in reference to the president's position against the Defense of Marriage Act.
"I think, as folks who regularly report on the first lady's speeches, they'll know that she has said this before and has for some time, and that is a reference to the president's position on the Defense of Marriage Act," Carney said. "The president and first lady firmly believe that gay and lesbian Americans and their families deserve legal protections and the ability to thrive, just like any family does."
Carney has been asked repeatedly about President Obama's stance on marriage equality since the president first said he could "evolve" on the issue in response to a question from AMERICAblog's Joe Sudbay during an interview with progressive bloggers 17 months ago, but the White House hasn't given any updates.
Shin Inouye, a White House spokesperson, echoed Carney when asked about Obama's evolving position on same-sex marriage for this article.
"I don't have any updates for you on that point," Inouye said. "The president has long believed that gay and lesbian couples deserve the same rights and legal protections as straight couples, including the ability to take care of their families. That's why he supports the Respect for Marriage Act, which would repeal the so-called Defense of Marriage Act, and has determined that Section 3 of DOMA is unconstitutional and that his administration would no longer defend it in the courts."
But some advocates are pushing Obama to come out for marriage equality before the election. From a political standpoint, they say Obama has much to gain by coming out for marriage because it would energize the Democratic Party's progressive base. They say he has little to lose because those who would vote against Obama for supporting same-sex marriage would vote against him anyway.
John Aravosis, editor of AMERICAblog, said an endorsement from Obama of marriage equality would better distinguish him from the Republican presidential candidates, who oppose same-sex marriage.
"It never hurts them with progressives to remind them that Obama is better than Romney on a lot of our issues," Aravosis said.
Aravosis added that if advocates are successful in their push for including an endorsement of same-sex marriage in the Democratic Party platform when the platform committee convenes in September, the result could create a thorny issue for the president just before Election Day.
"We wouldn't be having the debate on the Democratic platform and marriage if the president was OK on marriage," Aravosis said. "Does the president really need marriage to come up as an issue eight weeks before the election? Coming up as a divide between him and the community? I don't think it helps."
Evan Wolfson, president of Freedom to Marry, said that coming out for marriage equality would benefit Obama and added that voters won't be turned off by it because the act would build off his existing support for LGBT rights.
"He's done many important things in support of gay people's participating and protection in society, including advancing the marriage cause," Wolfson said. "He has come out strongly and repeatedly against measures aimed at taking away the freedom to marry, or adding additional layers of discrimination as in state attack measures."
Further, advocates say Obama is giving cover to Republicans who say their position on marriage is the same as the president's even though they may hold wildly different views on related issues. Rick Santorum has made that point, even though he was an author of the Federal Marriage Amendment, as has New Jersey Gov. Chris Christie after he vetoed the marriage equality bill in his state.
Sarah Palin expressed the same sentiment via Twitter earlier in the campaign season when Republicans like Santorum were under attack for their position.
"What's radical & intolerant about Santorum/Romney/Gingrich et al's position on the definition of marriage?" she said. "It's the same position as Obama's."
Obama is also facing calls to oppose state measures aimed at banning or overturning marriage equality. Voters in a handful of states are expected to face such measures, including in Minnesota, North Carolina,Washington State and Maryland. Meanwhile, voters in Maine will decide whether to legalize marriage at the ballot.
Last week, Cameron French, the North Carolina press secretary for Obama for America, issued a statement to the Raleigh-based News & Observer saying the president "does not support" the anti-gay marriage initiative that will come before voters on May 8 during the state's primary.
"While the president does not weigh in on every single ballot measure in every state, the record is clear that the president has long opposed divisive and discriminatory efforts to deny rights and benefits to same-sex couples," French said. "That's what the North Carolina ballot initiative would do — it would single out and discriminate against committed gay and lesbian couples — and that's why the president does not support it."
The statement is the strongest that either the White House or the Obama campaign has issued on an anti-gay marriage state ballot initiative. Similar past statements never mentioned the state where a particular ballot initiative was taking place. The White House has repeatedly said the president opposes "divisive and discriminatory efforts" aimed at same-sex couples.
Wolfson said Obama's lack of support for same-sex marriage allows the anti-gay side in these ballot fights to use the president to advocate for their side, even if the president has denounced the measure.
"Because there's this one remaining failure to make the case clearly on his part, it allows the opposition to obscure and mislead and hurt us and hurt the president," Wolfson said.
Nonetheless, some LGBT advocates working in these states say President Obama's support isn't necessarily what will decide the issue for voters.
Matt McTighe, director of public education for Gay & Lesbian Advocates & Defenders in Maine and executive board member of the Maine Freedom to Marry Coalition, said efforts in his state are more locally based.
"The more people who come to understand that allowing marriage licenses for all loving, committed couples can benefit all families, the better," McTighe said. "But it's not President Obama's change of heart that will decide the issue here. It's the voters of Maine."
Jeremy Kennedy, campaign manager for Protect All NC Families, said he thinks the statement from the campaign was sufficient and doesn't see a lot of value in Obama coming out for same-sex marriage.
"I think what the president said on Friday specifically on North Carolina was probably more helpful than coming out for same-sex marriage would be for us because this isn't a same-sex marriage fight here," Kennedy said. "Regardless of whether this amendment passes or fails, it's not going to change the state of marriage in North Carolina."
Kennedy said much of the debate in North Carolina is focused on domestic partnership benefits that will be lost if the amendment passes — including the seven localities that already offer partner benefits to employees.
But national advocates continue to press for an endorsement of marriage equality from the president in addition to seeking his help in defeating anti-gay marriage initiatives at the ballot.
Wolfson said it's time for Obama to come out for marriage equality regardless of the political fallout that may ensue.
"Americans want their president to show moral leadership and stand up when the freedoms and rights of Americans are at stake," Wolfson said.
More Americans personally know someone who's transgender, non-binary: survey
42% know a trans person, 26% know someone using gender-neutral pronouns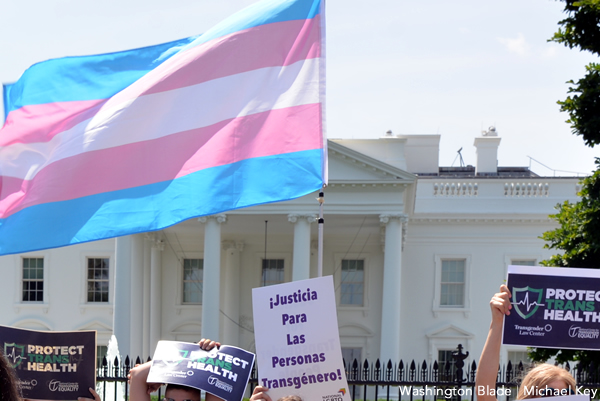 More Americans personally know a transgender person or someone who goes by gender-neutral pronouns, according to new data from the non-partisan Pew Research Center.
A survey found 42 percent of Americans know someone who's transgender, who is up from 37 percent who said so in 2017. Although most Americans, 57 percent, still say they don't know anyone who's transgender, that's down from 63 percent five years ago.
Similarly, 26 percent of Americans say they know someone who uses non-binary gender pronouns compared to the 18 percent in 2018 who said they knew someone uses pronouns such as "they" as opposed to "he" or "she."
At the same time, comfort levels with using gender-neutral pronouns – as well as their opinions on whether someone's gender can differ from the sex they were assigned at birth – has remained about the same. Half of Americans say they would be either very or somewhat comfortable using a gender-neutral pronoun to refer to someone if asked to do so, compared to 48 percent who say they would not be comfortable. The numbers, according to Pew Research, are basically unchanged since 2018.
The survey found profound differences by age, party, and education in knowing a transgender person or someone who goes by gender-neutral pronouns, although in both parties growing shares of Americans report knowing a person who's transgender.
For Americans under age 30, some 53 percent say they know a transgender person, which is up from 44 percent in 2017. In the same age group, 46 percent of younger U.S. adults know someone who goes by gender-neutral pronouns, compared to 32 percent in 2018.
The Pew Research Center conducted the survey of 10,606 U.S. adults between June 14 and June 17. The survey is weighted to reflect the U.S. adult population in terms of gender, race, ethnicity, partisan affiliation, education, and other categories, according to Pew Research.
Louisiana lawmakers fail to overturn Edwards veto of Trans sports bill
Edwards further said that the bill was "mean" because it targets "the most emotionally fragile children in the state of Louisiana."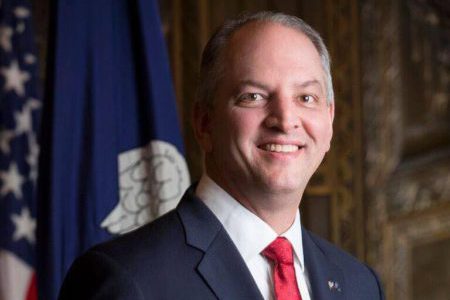 BATON ROUGE – Louisiana lawmakers failed to override Gov. John Bel Edwards' (D) veto last month of a bill that would have barred trans girls and women from participating on athletic teams or in sporting events designated for girls or women at elementary, secondary and postsecondary schools.
The measure, Senate Bill 156 authored by Sen. Beth Mizell titled the 'the Fairness in Women's Sports Act,' in the Governor's eyes, "was a solution in search of a problem that simply does not exist in Louisiana," Edwards said in his veto statement;
"As I have said repeatedly when asked about this bill, discrimination is not a Louisiana value, and this bill was a solution in search of a problem that simply does not exist in Louisiana. Even the author of the bill acknowledged throughout the legislative session that there wasn't a single case where this was an issue.
The Republican majority state House chamber failed to override the Governor's veto after voting 68-30 to override it, according to the state legislature's website.
The vote narrowly missed the 70-vote threshold needed in the lower chamber to override the veto.
Two-thirds of both the House and Senate must vote to override a governor's veto, according to the local Baton Rouge newspaper The Advocate.
The Governor reacted to the news that his veto withstood Republican efforts to overturn it in a press conference Wednesday.
Edwards noted that in his view he had "rejected a play" that had no place in Louisiana.
"I would rather the headlines going out from today be that Louisiana did what was right and best. We rejected a play out of a national playbook that just had no place in Louisiana. That bill wasn't crafted for our state, I mean go read it and look at the arguments that were made. None of that applies here," Edwards said.
He further said that the bill was "mean" because it targets "the most emotionally fragile children in the state of Louisiana."
"We have to be better than that," Edwards said. "We have to be better than that."
Federal court blocks West Virginia Law banning Trans youth sports
"It hurt that the State of West Virginia would try to block me from pursuing my dreams. I just want to play."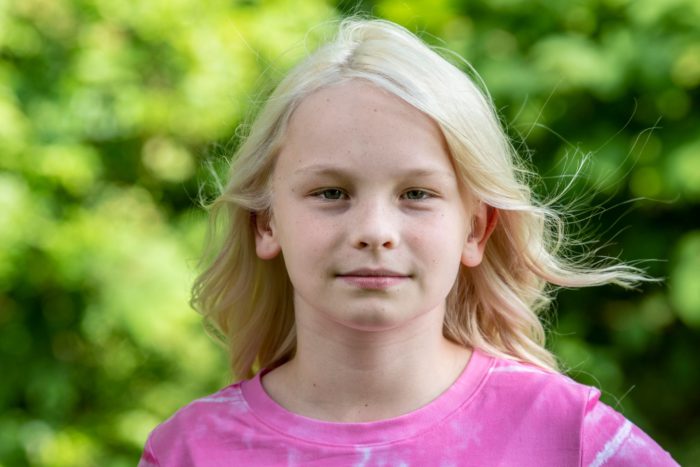 CHARLESTON, W.Va. — A judge of the United States District Court, Southern District of West Virginia ruled Wednesday that 11-year-old Becky Pepper-Jackson must be allowed to try out for the girls' cross-country and track teams at her school, blocking West Virginia from enforcing a law that bans transgender girls and women from participating in school sports.
The ruling came in the lawsuit challenging the ban filed by Lambda Legal, the American Civil Liberties Union, the ACLU of West Virginia, and Cooley LLP.
"I am excited to know that I will be able to try out for the girls' cross-country team and follow in the running shoes of my family," said Becky Pepper-Jackson, the plaintiff in the lawsuit. "It hurt that the State of West Virginia would try to block me from pursuing my dreams. I just want to play."
West Virginia Gov. Jim Justice signed H.B. 3293 into law at the end of April. It was one of hundreds of anti-LGBTQ bills pushed in state legislatures across the country in 2021. During legislative debate, it was not endorsed by any mainstream sporting or health organizations. A similar law in Idaho was blocked by a federal court in 2020, and a federal court in Connecticut recently dismissed a challenge to policies that allow all girls, including girls who are transgender, to participate on girls' sports teams. Legal challenges are underway against similar laws passed in other states.
The Supreme Court recently refused to disturb Gavin Grimm's victory at the U.S. Court of Appeals for the Fourth Circuit, where he prevailed in challenging his school's anti-transgender discrimination against him. This decision — which is binding precedent in West Virginia federal court — said that federal law protects transgender students from discrimination in schools.
"This is great news for Becky, and while our work is not done yet, today's ruling jibes with similar rulings in other courts across the country," said Avatara Smith-Carrington, Tyron Garner Memorial Law Fellow, Lambda Legal. "It is our hope that courts recognize and address discrimination when they see it, and nowhere is it more visible than in these stark attacks against trans youth."
"Becky — like all students — should have the opportunity to try out for a sports team and play with her peers," said Josh Block, senior staff attorney with the ACLU LGBTQ & HIV Project. "We hope this also sends a message to other states to stop demonizing trans kids to score political points and to let these kids live their lives in peace."
"We've said all along this cruel legislation would not survive a legal challenge, and we're encouraged by the court's decision today," said ACLU-WV Legal Director Loree Stark. "We hope trans kids throughout West Virginia who felt attacked and wronged by the passage of this legislation are feeling empowered by today's news."
"We are extremely gratified — for Becky, and for all trans youth — at the court's recognition that the law and the facts clearly support treating people who are transgender fairly and equally. Discrimination has no place in schools or anywhere else," said Kathleen Hartnett of Cooley LLP.