Calendar: April 6
Parties, concerts, support groups and more through April 12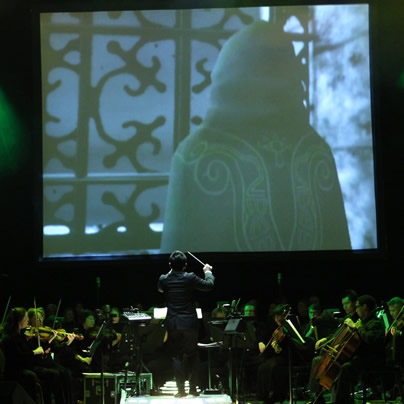 TODAY (Friday) 
Busboys & Poets presents First Fridays: A Local Arts Exploration today at 5:30 p.m. in the Zinn room at its Hyattsville location (5331 Baltimore Ave., Suite 104). This event combines a reception, artist talk and the opportunity to meet local artists and see their work. This month presenters are Aaron Sinift, MIchael Singletary, Song Byeok and Human Landscape Dance. Light hors d'oeuvres and wine will be served. This is a free event.
Arlington Gay and Lesbian Alliance, Alexandria Gay and Lesbian Community Association, GoGayDC, GayDigerati, NoVA GL Professionals and D.C. Ice Breakers are some of the groups that will be at a meet-up event at Kora Restaurant (2250 Crystal Drive, #B, Arlington) tonight from 6 to 8 p.m.
Town (2009 8th St., N.W.) presents "Madonnarama" featuring DJ Ed Bailey with performances by the Dance Camp and the Ladies of Town tonight at 10 p.m. Attendees must be 21 or older. There is an $8 cover before 11 p.m. and $12 after.
DJs Joey O and Chord Bezerra will be spinning at Cobalt (1639 R St., N.W.) tonight at 10 p.m. Free vodka drinks from 11 p.m. to midnight. There's a $10 cover until midnight, then its $8.
Saturday, April 7
Blowoff, a dance party featuring gay DJs Bob Mould and Richard Morel, will be at 9:30 club (815 V St., N.W.) tonight. Doors open at 11:30 p.m. Attendees must be 21 or older. Tickets are $12 and can be purchased at 930.com.
Code has its monthly installment tonight at Green Lantern (1335 Green Court, N.W.). Gear, rubber, skin, uniform or leather dress code will be strictly enforced. Music provided by DJ Frank Wild. Admission is $10. All attendees must be 18 or older. There will be an open bar from 9 to 10 p.m.
Strathmore presents "Video Games Live: Bonus Round" at the Music Center (5301 Tuckerman Lane, North Bethesda) with two concerts today at 2 and 8 p.m. Tickets range from $25 to $76 and can be purchased online at strathmore.org.
Riot Act Comedy Theater (801 E St., N.W.) presents the graduates of Brad Trackman Comedy School at Riot Act in a show today at 3:30 p.m. Tickets are $15 and can be purchased online atriotactcomedy.com.
Burgundy Crescent Volunteers will be working with the Lost Dog & Cat Foundation at Petsmart (6100 Arlington Blvd., Falls Church) from 11:45 a.m. to 3 p.m. as dog handlers for adoption events. All volunteers get paired with a dog to walk around inside and outside the store and be given basic information if someone shows interest in adopting the dog. To volunteer, email[email protected].
Sunday, April 8
Focus-In! Films presents "Howl" as its April Film of the Month and in celebration of National Poetry Month with a screening at Busboys & Poets's 14th and V streets location (2021 14th St., N.W.) tonight at 7 p.m. The film stars James Franco as a young Allen Ginsberg. This is a free screening.
LGBT science fiction, fantasy and horror group Lambda Sci-Fi is having its monthly meeting today, including election of officers and social with annual blind book exchange at 1425 S St., N.W., at 1:30 p.m. Attendees are asked to bring a snack or a non-alcoholic drink to share. For more information contact James at 202-232-3141 or Peter and Rob at 202-483-6369, email to [email protected], or visit the group's website at lambdascifi.org.
The D.C. Kings are performing their New King show tonight at Phase 1 (525 8th St. S.E.) at 10 p.m. hosted by Rocky and Vintage Swag. Performers for the night include Avery Austin, Jamie Son, Sabastian Katz and more. Doors open at 7 p.m. and there's a $10 cover. In honor of Sexual Assault Awareness Month, this show will be a fundraiser for the D.C. Rape Crisis Center. ASL interpretation will be available.
Monday, April 9
Rude Boi Entertainment and Tomboyz Quarterly present a LGBT Reggae and Latin dance partytonight at Patty Boom Boom (1359 U St., N.W.) starting at 7 p.m. There is a $10 donation at the door. Proceeds will support Youth Pride Alliance.
D.C.'s Different Drummers Marching Band is kicking off its new season tonight with an open house at L2 Lounge (3315 Cady's Alley, N.W.) at 7 p.m. For more information, email band director at[email protected].
Tuesday, April 10
D.C. Bi Women will have its monthly dinner at Dupont Italian Kitchen (1637 17th St., N.W.) tonight from 7 to 9 p.m.
Cobalt's (1639 R St., N.W.) weekly "Flashback: '70s/'80s/'90s Retro Dance Party" is tonight with special guest, '80s pop star Tiffany performing live. There is no cover for this event and doors open at 9 p.m.
Kaiser Chiefs play Rams Head Live (20 Market Place, Baltimore) tonight with Spacecamp. Tickets are $25 and can be purchased online at tickets.ramsheadlive.com. Doors open at 7 p.m.
Wednesday, April 11
Rainbow Response is holding its monthly meeting tonight at the D.C. Center (1318 U St., N.W.) from 7 to 8 p.m.
Busboys & Poets presents Wednesday night Open Mic Poetry hosted by "2Deep" the Poetess in the Cullen room of its 5th and K location (1025 5th St., N.W.) at 9 p.m. Wristbands are $4 and will be sold in the Global Exchange store beginning at 11 a.m.
The Lambda Bridge Club meets tonight at 7:30 p.m. at the Dignity Center (721 8th St., SE — across from Marine Barracks) for duplicate bridge. No reservations needed; newcomers welcome. Visit lambdabridge.com if you need a partner.
The Big Gay Book Group will meet tonight at 7 p.m. at 1155 F Street, N.W., Suite 200. The book discussed will be "The Boys in the Band" by Mart Crowley. For more information, visit biggaybookgroup.com or e-mail biggaybookgroup@hotmail.com.
Thursday, April 12
D.C. Lambda Squares, a local gay square dancing group, is having its annual meeting tonight as well as its weekly club night with advanced and challenge at National City Christian Church (5 Thomas Circle, N.W.) from 7:30 to 9:30 p.m.
Stonewall Bocce meets tonight at Nellie's (900 U St., N.W.) at 6:30 p.m. For more information, visit stonewallsports.org/bocce.html.
Touchstone Gallery (901 New York Ave., N.W.) presents two new exhibits "Spirit and Enigma" featuring ceramic sculptures by Bill Mould and "String theory" featuring works by Elena Tchernomazova. The gallery is open from 11 a.m. to 6 p.m. For more information, visit touchstonegallery.com.
Signature's acclaimed music director tackles 'Sweeney Todd'
Kalbfleisch excited to conduct 15-piece orchestration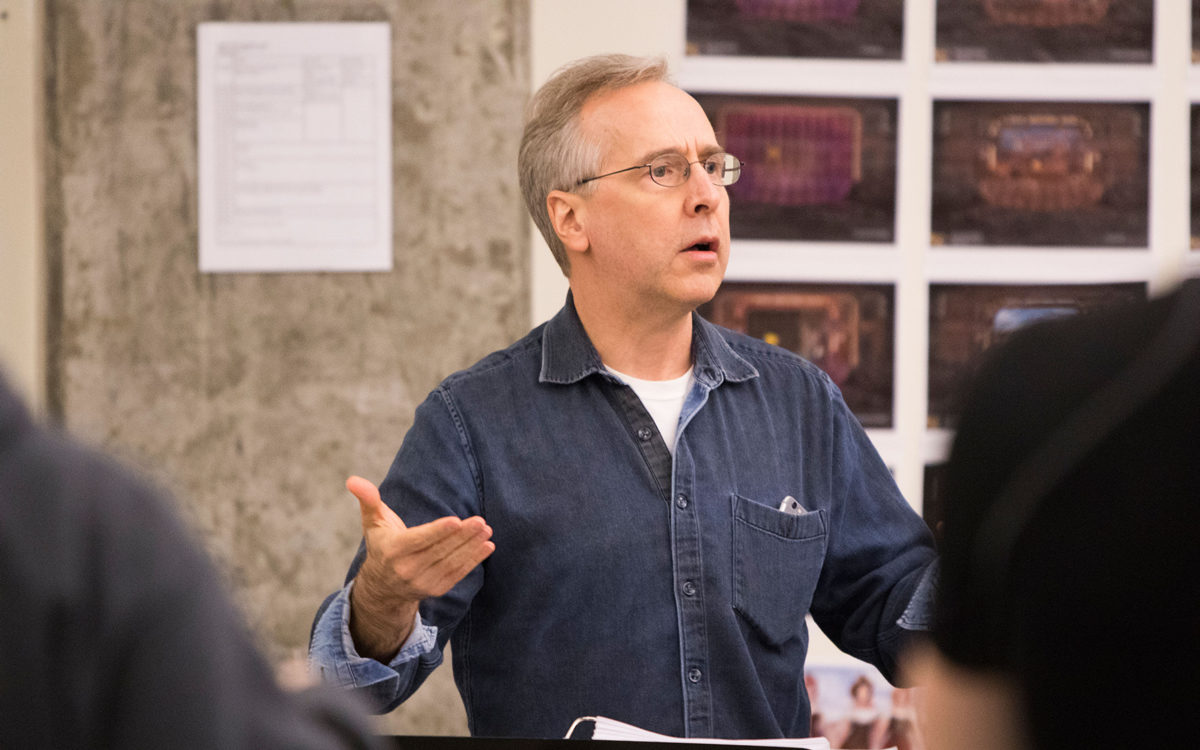 'Sweeney Todd'
Through July 9
Signature Theatre
4200 Campbell Ave.
Arlington, Va. 22206
$40-119
Sigtheatre.org
Typically, music directors play second fiddle to directors. "That's just how it is in theater," says Jon Kalbfleisch, longtime resident music director at Signature Theatre. "It's different with opera. But those audiences have altogether different expectations."
For the hugely talented Kalbfleisch, vying for attention has never been a concern. With 10 Helen Hayes Awards and an astounding 30 nominations under his belt, he's had his time in the limelight, and more importantly, the out music director is focused on the work.
Currently he's music directing his fourth production of composer Stephen Sondheim's "Sweeney Todd" at Signature Theatre and he couldn't be happier. He counts the famously hard to sing "Sweeney" as both his favorite Sondheim show and among his all-time favorite scores overall. He says "like all Sondheim shows it has a lot of challenges, the ensemble stuff is particularly hard and the finale is really tricky. When it goes perfectly though, it's wonderful."
A tale of revenge soaked in melodrama and dark humor, the 1979 hit musical set in grubby 19th century London is rife with memorable numbers including "The Worst Pies in London," "A Little Priest," "Johanna" and "Not While I'm Around." In Signature's current offering directed by Sarna Lapine, Sweeney, the disgruntled, murderous barber, and his ruthless pie-making accomplice Mrs. Lovett are played respectively by Broadway actors Nathaniel Stampley and Bryonha Marie.
Kalbfleisch first music directed "Sweeney" (Signature's first ever musical) in 1991 at the company's then home, the Gunston Arts Center in Arlington; his second Signature "Sweeney" starring Norm Lewis and Donna Migliaccio was in 1998 at Signature's legendary garage space; and there was a third production in the MAX Theatre, their top-notch permanent home in Shirlington in 2010 with Ed Gero and Sherri L. Edelen.
"What makes the current production unique," explains Kalbfleisch, who lives just a short walk from Signature, "is a 15-piece orchestration that Jonathan Tunick [famed longtime Sondheim collaborator] did for a production in the UK. When Tunick takes his own work and makes it for a small ensemble it feels utterly complete. The way he redid it, it doesn't feel smaller than the original."
Long before the cast convenes, Kalbfleisch begins his preparation, attacking a score as if he's never seen it before. For several weeks, he rehearses the orchestra, ensemble, and leads separately and together. Once the show opens, he conducts the 15-piece orchestra at every performance. Arduous? Maybe. But he enjoys every moment.
A meticulous professional prone to generous laughter, Kalbfleisch's first love is piano, but conducting runs a close second. He says "the opportunity to stand up and conduct 15 players with the terrific cast of 'Sweeney' that we have right now I'm in a very happy place."
Like many talented young pianists, the Lawton, Okla., native was recruited into musical theater: "My high school's choir director said you're going to be my accompanist. Similarly, my band director volunteered me to play piano for the school music 'You're a Good Man Charlie Brown' I had little choice."
"The experience was lots of fun, but it never occurred to me that it would be a big part of my career."
He studied classic piano at Cameron University in Oklahoma, and went on to earn a Master of Music, at Southern Methodist University in Dallas. It was in Texas that he really dipped his toe into music direction at a small professional theater with shows like "Pirates of Penzance" and a fully orchestrated "A Chorus Line."
Over his more than 30-year tenure at Signature, Kalbfleisch has music directed 33 Sondheim musicals. As an integral part of Signature, a Tony Award-winning regional theater, he's had the chance to collaborate with Broadway luminaries including Sondheim, Angela Lansbury, Chita Rivera, and Tunick. He's humbled and happy by the way things have worked out.
Looking forward, Kalbfleisch is ready for more pared down, big music Sondheim shows. He says, "Matthew [Matthew Gardiner, Signature's artistic director] is very appreciative of the music and keen on maintaining doing shows with as big of an orchestra that we can manage."
He's a terrifically busy guy. In addition to his work at Signature, Kalbfleisch is – among a zillion other things — the conductor of his hometown Lawton Philharmonic Orchestra and serves as the music director and organist at Capitol Hill United Methodist Church.
Sundays can be complicated. They might include church service, a matinee, and an evening performance. When his schedule is tight, it's just eating, sleeping, and working and not much else.
And when "Sweeney" closes in July? Kalbfleisch says he'll drop. Until the next job.
Virginia Queer Film Festival to debut
Inaugural event to hold screenings at ODU's University Theater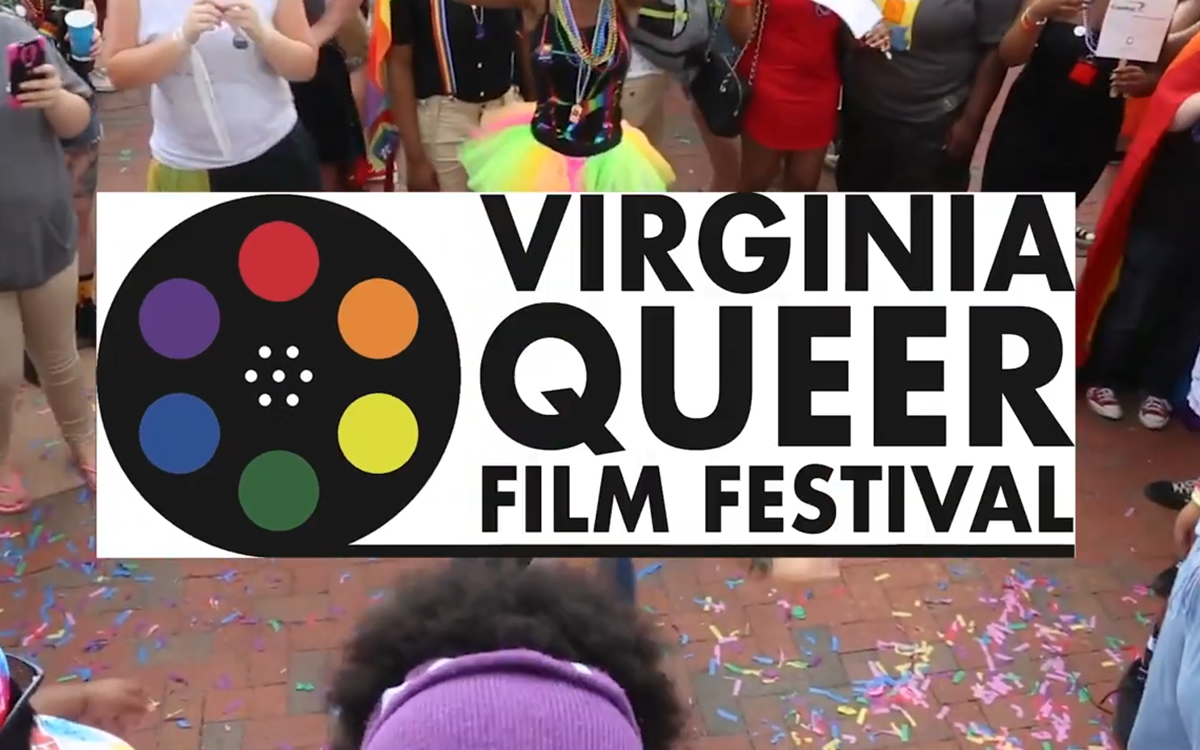 The inaugural Virginia Queer Film Festival will start on Wednesday, June 14 on the campus of Old Dominion University at the University Theater.
More than 35 films, including short packages, features and documentaries, will be screened. In addition to the films, there will be filmmaker talkbacks, educational workshops and opening and closing ceremonies.
Tickets are available on the festival's website.
Local tavern showcases queer songwriters
Quarry House Tavern to feature indie rock singers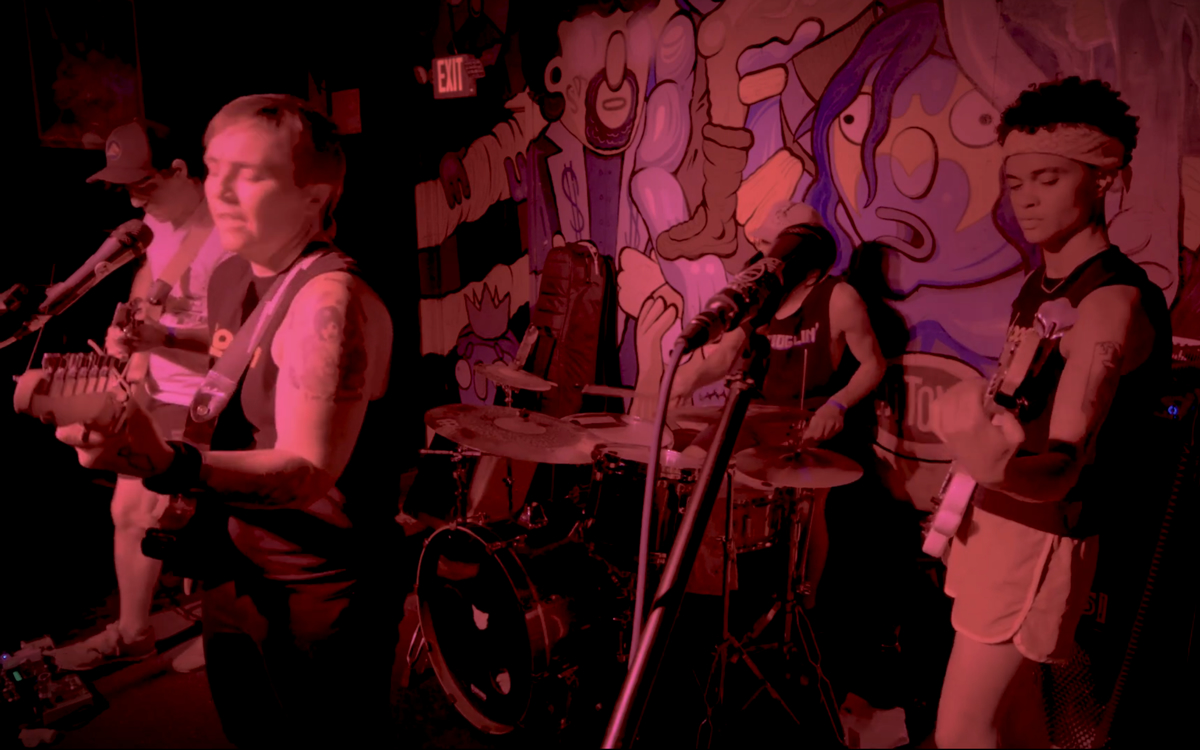 Three queer singers and songwriters will perform on Saturday, June 10 at 9:30 p.m. at Quarry House Tavern.
Indie rock singers Kym Register & Meltdown Rodeo, Tami Hart and Evil will perform. Evil, whose "depressed queer country" songs have been featured on Cartoon Network's "Adventure Time," will open the show.
Tickets start at $15 and can be purchased in Quarry House's website.