April 5, 2012 at 11:42 am EST | by WBadmin
Gay business owners need life insurance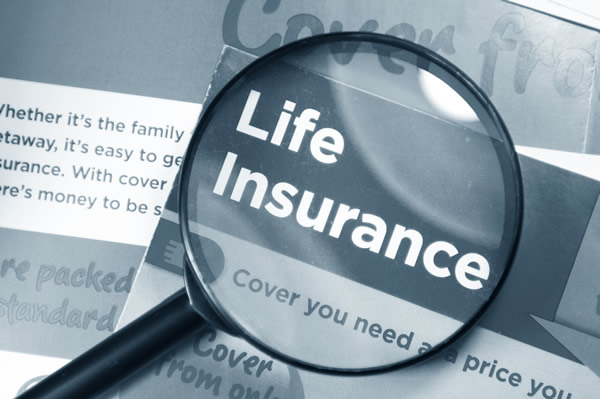 By MICHAEL GLASSMAN
As a small business owner, what happens to the business or your partner if one of you is no longer around?
Life insurance can provide a solution.
Let's say that two men who are equal partners run an IT company that's valued at $10 million. One is heterosexual and married; the other is gay with a domestic partner. Let's say that the gay man dies. Who owns the business now? The male married partner and the domestic partner (if he was legally married or had executed a will and trust) would now co-own the business, but the latter knows nothing about the IT business.
Then, let's say the domestic partner calls the business partner daily to ask for his money. The deceased partner used to bring home $5,000 a week. His business partner is now running the business without the benefit of the deceased, possibly creating a shortfall in available income. Additionally, there could be tax implications on his share of the business, valued at $10 million.
If each partner had $5 million worth of life insurance and named their respective spouse or domestic partner as beneficiaries, they would have been able to pay off the other partner and buy him out with the $5 million policy.
Life insurance can, for example:
• Protect a business or business owner from financial loss – including the loss of control of a part of the business – as a result of the death of a partner or co-owner. As part of a buy-sell agreement, the policy's death benefit can be used to help purchase the deceased partner's shares from his or her estate.
• Protect a business from loss as a result of the death of a key employee. The policy's death benefit can provide a cushion that enables the company to continue operating while seeking a replacement.
• Be used as a highly valued employee benefit for key personnel whose loved ones can benefit in the event of the employee's death.
Plan ahead for your personal estate:
Most states do not recognize lesbian and gay relationships, so you need to be aware of the laws of your state.
A significant percentage of your estate may go toward tax liabilities. Property taxes, income taxes, gift taxes, and estate taxes are all areas of concern. Lesbian and gay couples who cannot legally marry or partner in their state do not have the same tax benefits as heterosexual couples. Additionally, even those legally married or partnered do not have the same federal tax benefits that married heterosexual couples do.
Did you realize that your assets owned at death are generally subject to federal and state taxes? A significant percentage of your estate may go toward tax liabilities. Unless you plan ahead, your legacy becomes open to public scrutiny through the probate process. There are steps you can take to help make sure that your loved ones, possessions and passions are taken care of in the manner you wish, and that your affairs remain confidential.
When thinking about the future, consider how your family will be cared for, who will inherit property, and how assets will be distributed.
• What happens to your property after you pass away?
• How will loved ones maintain their standard of living?
• How will your estate pay final expenses and taxes?
• Can your taxable estate be reduced with lifetime gifting strategies?
• How may the transfer of your assets be impacted by federal gift and estate tax guidelines?
A well-designed strategy can provide you a way to accumulate, conserve and protect your assets during your lifetime.  At the heart of many estate and tax plans, is a versatile tool called a "Trust." A "Trust Agreement" is a legal document that establishes a Trust and enables it to hold property for the benefit of a third party.
A common technique to minimize estate taxes involves an Irrevocable Life Insurance Trust (ILIT). A properly structured and administered ILIT may keep your life insurance policy's death benefit out of your estate, so proceeds will benefit the people and places you care about most.
At the very least, you should have a will, a durable general Power of Attorney for finances or healthcare to allow an agent to act on your behalf if you become incapacitated. Have an advanced directive, such as a living will and a healthcare proxy, and a HIPAA authorization to permit your partner to have access to your medical information so your provider or insurance company has no reservations about sharing your protected medical information with them. You should also have a Parenting Agreement if you have children and a Domestic Partnership Agreement if you've been together for some time.
is with in Bethesda. Reach him at or . For more information, visit .
CORRECTION: Last week's Blade Business column was authored by Nancy Ortmeyer Kuhn. The name of her firm was incorrectly listed. The correct name of the firm is Jackson & Campbell. The Blade regrets the error.