Library of Congress staffer fired, claims anti-gay bias
Says he was outed on Facebook, 'stalked' by superior at D.C. gay bar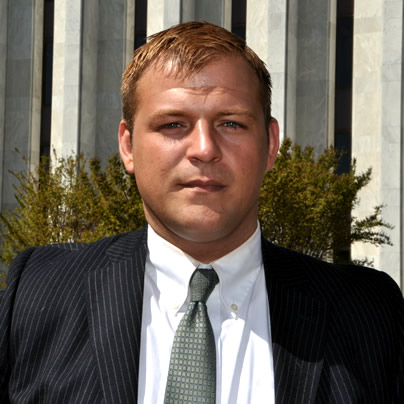 A gay man has charged in a discrimination complaint that he was fired last week from his job at the Library of Congress after being harassed and humiliated for more than a year by a supervisor who repeatedly cited passages from the Bible condemning homosexuality.
Peter TerVeer, 30, a management analyst at the Library of Congress's Office of the Inspector General since 2008, says in his complaint that supervisor John R. Mech created a hostile work environment for him to such a degree that he suffered severe stress, forcing him to take disability leave last fall and earlier this year.
"I contend that I have been subjected to a hostile work environment by Mr. Mech since August 2009 on the basis of my sex (male), sexual orientation (homosexual), and religion (non-denominational Christian/Agnostic)," TerVeer states in an affidavit accompanying his complaint.
"I maintain that Mr. Mech has acted to impose his religious beliefs on me," TerVeer says in the affidavit.
TerVeer's attorney, Thomas Simeone, said he will likely file a discrimination related lawsuit against the library on TerVeer's behalf regardless of how the federal Equal Employment Opportunity Commission (EEOC), which is deliberating over the complaint, rules on the matter.
Gayle Osterberg, director of communications for the Library of Congress, said TerVeer's complaint is considered a personnel matter and the library never comments on personnel-related issues pertaining to an individual employee.
She said that under library rules, neither John Mech, an accountant and lead auditor for the library's Office of The Inspector General, nor any other library employee familiar with TerVeer's case would be permitted to comment on the case.
Simeone said a key factor in the case is that library officials promoted TerVeer three times and praised his work and that negative job performance reviews suddenly began after Mech learned TerVeer was gay.
Asked about a policy adopted by the Library of Congress in the 1990s prohibiting employment discrimination based on sexual orientation, Osterberg declined to confirm whether such a policy is still in effect.
"We adhere to Title 7, period," she said, referring to a provision in existing U.S. civil rights law that bans job discrimination based on race, religion, national origin, sex and other criteria but not on sexual orientation.
An internal "Librarian's Policy Statement Regarding Non-Discrimination" issued to Library of Congress Employees on May 6, 2010, reiterates the 1990s-era statement pertaining to sexual orientation discrimination.
"Discrimination on the basis of race, color, religion, sex (including sexual harassment), national origin, age, disability, sexual orientation, gender identity, and/or political affiliation will not be tolerated," the statement says.
Osterberg declined to disclose whether that and previous sexual orientation non-discrimination statements were still in effect.
TerVeer's complaint, filed with the EEOC, follows a September 2008 federal court decision finding that the Library of Congress violated federal law against sex discrimination by denying a job to a transgender woman.
In that case, the library had determined that the applicant was qualified and hired her shortly before she announced she was transitioning from male to female. When officials learned that David Schroer was transitioning to Diane Schroer they rescinded the job offer and refused to hire Schroer.
A U.S. District Court judge ruled in September 2008 that the library's refusal to hire Schroer violated a federal law prohibiting sex discrimination, a development hailed by the ACLU as an important breakthrough for transgender rights. The library decided against appealing the case and agreed to an out-of-court settlement with Diane Schroer in which it paid her compensatory damages.
Library of Congress: 'AWOL' for 37 days?
In a March 29, 2012 letter to TerVeer, Karl W. Schornagel, the library's Inspector General and head of the division where TerVeer worked, said he approved TerVeer's firing on grounds that TerVeer had been absent from work without approved leave or "AWOL" since Jan. 4, 2012.
Schornagel states in the letter that under library personnel rules, absence without approved leave is considered a form of misconduct that could lead to disciplinary action, including dismissal.
"I considered that you failed to report for duty as scheduled for over 37 consecutive workdays and failed to properly request approved leave despite being reminded of the proper procedures for requesting approved leave and advised of the consequences of your failure to report for duty as scheduled," Schornagel said in his letter.
TerVeer told the Blade that library officials approved disability leave he had requested in October 2011 at the urging of his therapist and doctor based on the therapist's determination that a hostile work environment at the library caused him to suffer severe mental stress.
According to TerVeer, the unpaid disability leave approved by the library expired in January 2012. He said library officials declined his request for a transfer to another office and demanded he return to duty with Mech remaining as his supervisor.
Simeone, TerVeer's attorney, said library rules may have allowed TerVeer to apply for an extended disability leave. But he said TerVeer by that time had exhausted his financial resources following three months of unpaid leave and couldn't afford to pay doctors and his therapist for the necessary examination and documentation needed to apply for extended disability leave.
"He was in a bind," said Simeone. "He loved working there and he wanted to continue. And as you can tell, he needed the money. He tried to get a transfer to a new setting or a new area, but it was just not possible. They wouldn't do that."
Simeone said going back to the office where TerVeer knew he would be subjected to the same harassment and stress wasn't an option he could accept.
Outed by boss's daughter
TerVeer told the Blade he never intended to come out as gay at work when he first started his job at the library in February 2008. He said he had recently moved to D.C. from rural Western Michigan, which he said was devastated by the economic recession.
With a bachelor's degree in business management from Hope College in Michigan and his enrollment at the University of Maryland for a degree in accounting and auditing, TerVeer said the start of his employment at the library's Office of The Inspector General appeared to be a perfect fit for his chosen career path.
"The first year and a half, almost two years I was there I was closeted and essentially I was kind of the golden boy in the office," he said. "He took me under his wing and we had a cordial discourse," he said of Mech. "And he appeared to come off initially as really nice."
TerVeer said the cordial relationship was based, in part, on their shared interest in sports and TerVeer's role as captain of a school football team in Michigan. At one point Mech invited him to join his wife and son at a University of Maryland football game, TerVeer said.
As TerVeer tells it, his problems started just after that, when Mech invited him to "look up his daughter" in the late summer or early fall of 2009. Within days, said TerVeer, Mech's daughter Katie contacted him on Facebook and asked to become Facebook friends.
He said he accepted her request after using the appropriate Facebook privacy controls to hide information on his own Facebook page that identified him as gay. But a short time later, Facebook put in place changes in its settings in such a way that TerVeer's link to a Facebook group in support of gay adoptions became publicly visible, TerVeer said.
"I get home one day and she saw it and commented and she said, 'You're not one of those weirdoes are you?' I said I am actually, in fact, one of those weird ones if you're referring to the fact that I'm gay."
TerVeer said Katie Mech initially said she wasn't troubled by this discovery, saying she had a good friend in San Francisco who's gay.
However, the following day TerVeer said he discovered that she had both "de-friended" and blocked him from her Facebook page. Within days of that, John Mech began raising his religious beliefs with TerVeer in emails and in face-to-face conversations with him, TerVeer said.
"All of a sudden now, every time I'm going into his office he's starting off with a religious conversation. Then it comes out where he pointed out he was a believer with a literal translation of the Bible," said TerVeer. "Then he goes specifically into homosexuality."
TerVeer said he knew then that Katie Mech informed her father that he is gay.
In his affidavit, TerVeer said things came to a head on June 21, 2010.
"He came into my office on that date and said he wanted to educate me on hell and that it was a sin to be a homosexual," TerVeer says in the affidavit. "He said he hoped I repented because the Bible was very clear about what God does to homosexuals."
Among other things, TerVeer says in the affidavit that Mech quoted the Old Testament passage of Leviticus, stating, "If a man lies with a man as one lies with a woman, both of them have done what is detestable. They must be put to death; their blood will be on their heads."
TerVeer says in the affidavit, "He stated that as a homosexual I could never succeed because it was against God's law."
Four days later, on June 25, 2010, Mech spoke with TerVeer about TerVeer's annual performance review and TerVeer expressed concern that his ratings were lower than he believed they should be, he says in the affidavit.
According to the affidavit, he politely told Mech he was concerned that the lower performance review might be biased because of Mech's strongly expressed religious beliefs toward homosexuality.
"Mr. Mech became extremely upset and vehemently denied that my homosexuality and his personal views had an impact on his rating of me," TerVeer says in the affidavit. "He accused me of attempting to injure his career and reputation and to 'bring down the Library.'"
Gay official 'stalks' TerVeer
TerVeer says in his affidavit that beginning in July 2010 through the middle of 2011 Mech appeared to be "piling on" work assignments in an effort to set him up to fail. He said one particular project he was assigned to handle by himself had been previously worked on by six full-time employees and took more than a year to complete, yet he was told to complete it during a shorter period of time.
"I believe that Mr. Mech gave me this assignment to set me up for failure and to give him a better opportunity to identify and manufacture deficiencies in my performance," TerVeer says in the affidavit. "I believe he decided in advance to give me negative ratings in my next performance review and began to create a record of alleged 'job deficiencies' to support this."
In an effort to appeal what he believed to be an unfairly negative job performance rating calling for denying him a normally routine "step" pay increase, TerVeer said he approached Mech's supervisor, Nicholas Christopher, the assistant inspector general for audits. "Mr. Christopher declined to change my performance evaluation and denied me a WIGI [Within Grade Increase]" in pay, he says in the affidavit.
When he indicated he was in the process of filing a possible discrimination complaint, TerVeer said that both Mech and Christopher appeared to warn him against doing so, saying he could face consequences such as additional poor performance ratings.
In a staff meeting on June 28, 2011, TerVeer says in the affidavit that Mech demanded that he explain, "what I was doing" concerning his stated intention to appeal the low job performance rating.
"He berated and humiliated me in front of my co-workers," TerVeer says in the affidavit. "He interrogated me regarding the exact nature of my appeal and who I was filing the action against."
After beginning his disability leave in the fall of 2011, TerVeer said he was startled when Christopher appeared at the D.C. gay bar Number Nine, where TerVeer had been working as a security staffer, and began to take a video of him with his cell phone.
TerVeer and his lawyer at the time, Brennan McCarthy, said TerVeer's therapist believed working a job at a gay bar provided a friendly, supportive work environment and was an important part of his recovery from the stress-related ailment that required he take a leave from his job at the library.
In a Feb. 16, 2012 letter to Vicki Magnus, acting deputy director of the library's Office of Opportunity, Inclusiveness and Compliance, which investigates discrimination complaints, McCarthy expressed concern that Christopher had "commenced a pattern of harassment, including stalking Mr. TerVeer at his second job and videotaping Mr. TerVeer while working."
McCarthy said Christopher appeared to have begun harassing TerVeer after Christopher learned that TerVeer was considering filing a discrimination complaint.
"Following that revelation, Mr. Christopher took all steps possible not only to keep Mr. TerVeer from filing his complaint with your office, but also stated that poor performance reviews are 'what happens' when someone tried to bring down the Library of Congress (i.e., files an EEOC complaint)," McCarthy said in his letter.
Sources familiar with the Library of Congress have told the Blade that it's widely known at the library that Christopher is gay. Christopher states in the publicly accessible part of his Facebook page that his "relationship status" is "single" and he's "interested in" men.
He also describes his religious views on his Facebook page as being "vociferously atheist."
Christopher didn't respond to a Blade message asking whether he was troubled over TerVeer's allegation that Mech had been reciting biblical passages to TerVeer at work condemning his homosexuality.
Pride flags vandalized, stolen in Loudoun County town
'Bigoted efforts to terrorize members of our community will not stand'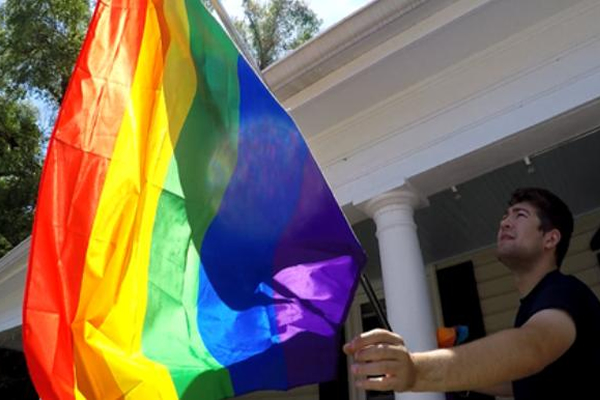 Vandals this week destroyed or stole Pride flags that Lovettsville residents had displayed on their homes.
Calvin Woehrie told WUSA the vandals used a blade to slash the Pride flag that was hanging from his house. The D.C. television station reported the vandals also targeted Woehrie's neighbors who are a lesbian couple with four children.
The Loudoun County's Sheriff's Office said the vandals damaged five Pride flags from three homes and they stole two more. A spokesperson for the Loudoun County's Sheriff's Office told WUSA the vandalism is being investigated as a possible hate crime.
"I wanted to address events that happened over the weekend, that are deplorable and devastating to the entire community," said Lovettsville Mayor Nate Fontaine in a letter he sent to town residents on June 16. "Over the weekend, there was destruction of property that specifically targeted our LGBTQ community. To make this even more heinous is that the destruction of property was done during Pride Month. To have property destroyed targeting members of our community is horrible and can be frightening for those targeted."
"For the individuals who committed these crimes, know that your bigoted efforts to terrorize members of our community will not stand," added Fontaine. "We are working closely with the Loudoun County Sheriff's Office and this has also been added as an agenda item for our June 24th Council meeting."
Glenn Youngkin, the Republican nominee to succeed Virginia Gov. Ralph Northam, on Saturday described the vandalism as "absolutely unacceptable."
"Whether someone is voicing an opinion or flying a flag, as Virginians — and as human beings — we must be respectful of one another," wrote Youngkin in a Facebook post.
"Politicians always seem to be pitting neighbor against neighbor, but I am committed to bringing people together around our shared values, like treating others the same way you want to be treated," he added. "We must all do better by respecting others' right to live their lives freely, without being targeted because of who they are."
WUSA reported Lovettsville residents bought Pride flags to replace the ones that had been vandalized and stolen.
Transgender man murdered in Va.
EJ Boykin was shot outside Lynchburg store on June 14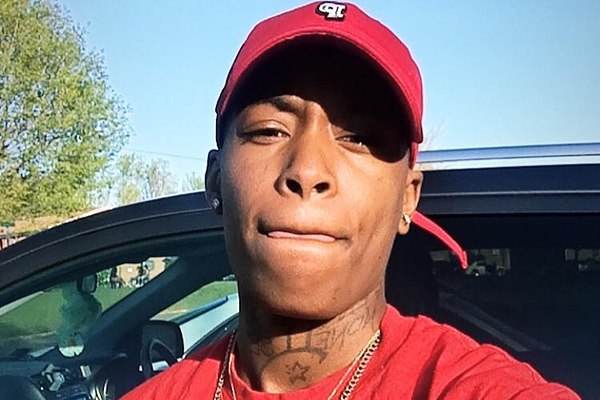 A transgender man was murdered in Lynchburg, Va., on June 14.
The News and Advance, a local newspaper, reported EJ Boykin, who was also known as Novaa Watson, was shot outside a Family Dollar store on the city's Fort Avenue at around 6 p.m. Boykin passed away at Lynchburg General Hospital a short time later.
A spokesperson for the Lynchburg Police Department told the News and Advance the shooting may have been the result of a domestic dispute. Authorities added there is no evidence to currently suggest the shooting was a hate crime based on Boykin's gender identity.
Pittsburgh Lesbian Correspondents reported Boykin was born and raised in Baltimore and was a student at Morgan State University. The blog said Boykin celebrated his 23rd Birthday on June 10, four days before his murder.
Tori Cooper, the director of community engagement for the Human Rights Campaign's Transgender Justice Initiative, in a statement notes Boykin is the fifth trans man reported killed in 2021. HRC notes at least 29 trans or gender non-conforming people are known to have been murdered so far this year.
"The level of fatal violence we've recorded this year is higher than we've ever seen," said Cooper. "All of these individuals deserved to live. We must strike at the roots of racism and transphobia, and continue to work toward justice and equality for trans and gender non-conforming people."
Comings & Goings
Jarvis lands lead consultant role at Meridian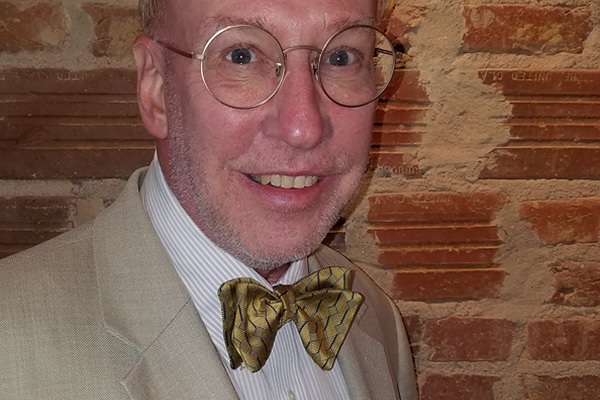 The Comings & Goings column is about sharing the professional successes of our community. We want to recognize those landing new jobs, new clients for their business, joining boards of organizations and other achievements. Please share your successes with us at: [email protected].
The Comings & Goings column also invites LGBTQ+ college students to share their successes with us. If you have been elected to a student government position, gotten an exciting internship, or are graduating and beginning your career with a great job, let us know so we can share your success.
Congratulations to Ted Jarvis on his new position as Lead Consultant with Meridian Compensation Partners, in D.C. He will work on executive compensation, governance research and development. When asked for a response to news of his new role, Jarvis told this story: "I was on the prowl for a new job, I contacted the CEO of Meridian, who worked closely with me during our years at Towers Perrin. After half an hour on the phone, he asked: 'Send me a list of things you really like to do.' I followed up with a list of activities that continually engage my interest. Within a few days he mailed me a job description that reiterated my list almost word-for-word. I feel truly blessed to have a job so aligned with what I enjoy doing. This is going to be great."
Prior to working for Meridian, Jarvis worked as Managing Director with Main Data Group in D.C. and Wilton Manors, Fla. He has also worked as Global Director of Executive Compensation Data, Research & Publications, Mercer, in D.C.; principal with Willis Towers Watson; and as a research consultant with McKinsey & Company. Jarvis is a member of the Lotos Club (New York); a benefactor at Drew University (Morristown, N.J.). He funded two undergraduate prizes (Wettstein Drama Prize; Norton Wettstein and Jane Brown Memorial Prize for Outstanding Academic Achievement); a benefactor, Woodmere Art Museum (Philadelphia): funded William Joseph Coverley-Smith Prize, awarded annually at the Juried Art Competition; and a benefactor, St. Thomas's Episcopal Church (Rochester, N.Y.).
Jarvis earned his MBA from The University of Chicago, Booth School of Business; his bachelor's (cum laude); his Ph.D. (ABD) major in music history, literature and theory from NYU. He earned a Fulbright Scholarship to the University of Vienna.