May 17, 2012 at 9:53 am EDT | by Phil Reese
FDA panel approves preventative HIV drug
WASHINGTON — The Antiviral Drugs Advisory Committee of the Food and Drug Administration recommended the agency approve for preventative use Gilead's AIDS treatment drug Truvada, according to MSNBC.
Testing has shown promise with high-risk patients in preventing HIV infection when taking the drug daily. Though concerns have been raised over the drug's cost ($1,200 per month), the possibility for creating drug-resistant strains of the virus and side effects like nausea, HIV prevention specialists welcome the decision as part of a comprehensive toolkit to reducing new infections.
"Existing interventions have not reduced the number of new infections annually and new measures are needed," Dr. John Mellors, chief of the infectious diseases division at the University of Pittsburgh, told MSNBC.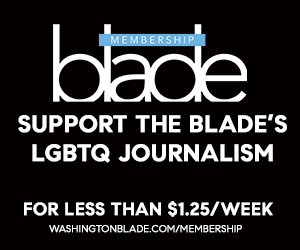 Sign Up for Blade eBlasts