Menzel's magic
Broadway powerhouse brings summer tour to Wolf Trap next week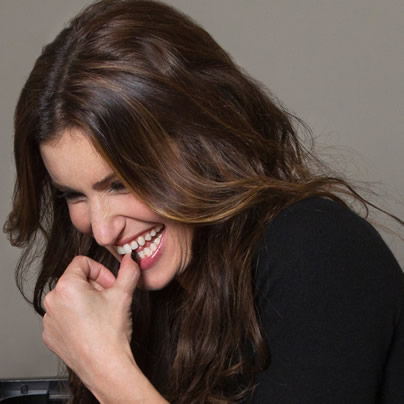 'An Evening with Idina Menzel'
Aug. 3, 8:15 p.m.
Wolf Trap Filene Center
1551 Trap Rd.
Vienna, VA
Tickets range from $20 (lawn) to $100 (orchestra pit)
Idinamenzel.com
Pretty much any veteran live performer will say they have some little personal "trick" they use to keep their most oft-performed material fresh. For Idina Menzel and her trademark "Wicked" showstopper "Defying Gravity," it's sometimes a gay teen — perhaps with a little projecting — that helps get her through the song.
Well, that and what she describes as kind of obligation she has to the star-making material.
"That song is a personal gift to me," she says. "I have a personal debt I owe to that music. Because I have to sing it so much, people ask if it gets monotonous. I can truthfully say that doesn't happen because every time I sing it, I come from a different place. It could be the young 14-year-old boy in the front row singing it along with me who may not have come out yet. I know how much the song means to him, so I can sing it to him that night. I think it's a testament to how well written a song it is that it can speak to so many different people."
Menzel brings her summer tour to Wolf Trap next week for her only D.C.-area appearance. The Tony winner, who's become a household name since she debuted in "Rent" in 1996 and later in "Wicked" in 2003, also varies her set list slightly from city to city, another show-freshening trick she swears by. She'll perform in Virginia with the National Symphony Orchestra under the direction of Steven Reineke.
"I'm excited about the show not only because of the material I'm doing, but because I feel like I've found a way to make every city have a show that's unique to them," Menzel, 41, says. "People should know when they come to see the show they can leave feeling like they got to know a little piece of who I am and it's not the same everywhere. Every city's just a little bit different."
"I've been doing it with the symphony for almost three years already, which I truly love. It's been a wonderful experience for me, which is why I continue to do it," Menzel says. "There's an intimacy I'm able to maintain even though I have all these musicians behind me. I had to strike a balance with it early on. It was a little bit of work for me to figure out how to do that, but now it's pretty natural and organic."
Even after appearing in two seasons of "Glee" and in films like "Rent" and Disney's "Enchanted," Menzel still finds singing live to be her favorite brand of performance.
"I definitely thrive off of the live audience and the adrenaline of being in the moment," she says.
In 2009, Menzel had her first child, son Walker, with fellow Broadway actor and husband Taye Diggs. Before motherhood, Menzel had a strict regimen for keeping her vocals up, but now being more flexible with her schedule as a mother has only enhanced her performance experiences, she says.
"The more I sing the better for me. I'm like a marathon runner as far as running everyday. So that's kind of how I approach it — athletically. And I'm just finding that being a mom and having a little boy now has changed my whole perspective on that. I used to have such a ritual and routine that I still try to keep, but if I deviate from it I'm a little less hard on myself, and in return I feel like the rewards are greater for me professionally. I may not be as prepared vocally, but then I'm on stage and I feel more free."
Menzel's summer tour includes old favorites from her roles on Broadway in "Wicked" and "Rent," as well as other hits featured in her concert "Barefoot at the Symphony" that aired on PBS and has now been released on DVD.
"There are a few songs I wouldn't leave stage without singing. I'm constantly changing [the set list], trying to tell different stories," Menzel says. "It's half and half music people would expect and the other stuff is new stuff I want to challenge myself with."
Looking back, Menzel finds that she was in very different places in life during her appearances on "Glee" in the show's first and third seasons. She was still adjusting to being a mom while filming the first season, but during the filming of the third season was more used to juggling parenthood and her career.
"The last season I was on I enjoyed it a lot more. I was learning how to balance motherhood and work for myself. I was enjoying the cast and I didn't have to run home every second to pump my boobs or whatever," Menzel says. "I hope [the cast] are all really appreciating it and enjoying it in the moment because you can easily lose sight of how incredible it is. I would love to do more TV, but my definitive wish was to get back to New York and do another show."
In addition to touring, Menzel is working on a number of projects. She's working alongside composers of original pieces for new musicals to act as a "muse," singing and doing readings of their work so they can hear the results of their writing. She's also thrilled to start work as Elsa in a new Disney movie called "Frozen" set for release in 2013.
"It's amazing for me, like a dream," she says. "It's an animated Disney movie and there's lots of music in it. It's a beautiful story, and we just got started."
And yes, as clichéd as it might sound for a Broadway powerhouse, Menzel is aware and appreciative of her gay following.
"I did the Atlantis cruise ship with 1,000 gay men and I had probably the greatest time I've ever had," she says.
Though on one hand she says it makes no difference — "an audience is an audience, made up of all different kinds of people" — she says the gay kids who tell her "Wicked" helped them come out mean a lot.
"All that kind of stuff is part of the benefits I reap from what I do for a living. It enriches me as a person and I feel like everyone's in it together out there."
Gay conductor to lead NSO for Menzel show

By BRIAN T. CARNEY

Maestro Steven Reineke says his friend Idina Menzel wouldn't want him to say too much about what she'll be singing at their upcoming performance with the National Symphony Orchestra at Wolf Trap.

But he does mention, "She covers a lot of material in her set. And she tells great stories. She's very interactive with the audience. There's even some audience participation."

He's more forthcoming about the first half of the program, which will start with one of his own compositions. The gay composer and conductor wrote "Celebration Fanfare" when he was 25 (he turns 42 in September) and notes that the piece is still performed frequently by orchestras and concert bands across the country. The work is dedicated to Erich Kunzel, conductor of the Cincinnati Pops, who served as a mentor to Reineke and encouraged his career as both composer and conductor.

Reineke resisted the temptation to start the evening with his own version of "Defying Gravity," though Reineke's piece was written to celebrate another kind of flight — the centennial of the Wright Brother flight. He says it's a funny coincidence that Broadway composer Stephen Schwartz used the same title for the Act I finale of "Wicked," a number that has become a signature piece for Menzel.

"We just happened to come up with the same title. They have nothing to do with each other whatsoever," he says.

Reineke started composing when he was a teenager. He remembers, "I had all this music running around my head. I started to plunk things out on the piano because I just needed to get these songs out. It wasn't really a conscious choice."

It was also about that time he realized he was gay.

"I came out to myself when I was 17 years old, a senior in high school getting ready to go off to college. I'll never forget having that cathartic moment when I stared in the mirror and said the words out loud, 'I am gay.' That was the hardest part about the process."

As he began his professional life, Reineke remained open about his sexuality and says it was "a no brainer" because "I was never really in. The more notoriety I got, the more it came up, and I'm just not the kind of person to deny it. I just treat it as a very normal part of life. There was no big coming out."

Reineke isn't sure why the "classical closet" (cultural critic K. Robert Schwarz's term for the dearth of classical musicians who are openly LGBT) still persists so strongly. He does note, "I do wish that more people would treat is as a non-issue, whether they're in the arts, or sports figures, or television or whatever."

Staying in the closet, he says, only perpetuates myths.

"That's one thing that keeps the stigma about it. People staying buried instead of saying, 'Here I am, deal with it.'"

His sexuality has not played a major role in his musical career. As a composer, he often takes his cue from the visual and visceral imagery he finds in mythology and nature. Reineke, who initially wanted to be a film composer, says he needs a visual image in mind before he starts composing: "Basically I'm creating a soundtrack to my own movie in my own head."

As a conductor and music director (he's also music director of the New York Pops and the principal pops conductor for the Toronto Symphony Orchestra and the National Symphony Orchestra here in Washington), Reineke says his focus is on the audience and the musicians.

"I have no particular agenda other than the health and success of the orchestra and the good times had by an audience."
Two new books celebrate Old Hollywood glory
'Elizabeth and Monty: The Untold Story of Their Intimate Friendship'
By Charles Casillo
c.2021, Kensington
$27.00/389 pages
'The Twelve Lives of Alfred Hitchcock'
By Edward White
c.2021, W. W. Norton & Company
$28.95/379 pages
If you're queer, especially if you're of a certain age, old Hollywood is embedded in your DNA.
For those of us besotted by classic movies — there can never be too many books about Tinseltown.
Two new books — "Elizabeth and Monty" by Charles Casillo and "The Twelve Lives of Alfred Hitchcock" by Edward White — will satisfy your old Hollywood jones.
"Elizabeth and Monty" is the riveting story of the intimate friendship of Elizabeth Taylor and Montgomery Clift.
Few people are loved more by the LGBTQ community than Elizabeth Taylor. Who will ever forget Taylor as Martha in "Who's Afraid of Virginia Woolf" or as Maggie in "Cat on a Hot Tin Roof?"
Taylor raised millions for AIDS research long before any celeb or politico even said the word "AIDS." People with AIDS weren't objects of charity to Taylor. She had many queer friends and hung out at gay bars.
Montgomery Clift, who lived from 1920 to 1966, was a talented actor. Because of the time in which he lived, he had to be closeted about his sexuality. Because of the homophobia in the society and Hollywood then, the support of friends was crucial to Clift and other LGBTQ people of that era.
For much of his life, Clift had health problems that caused him pain. Partly as a result of pain, he had issues with drinking and drug addiction. His behavior could be erratic and uncouth. (He had a penchant for eating food off of other people's plates.)
Despite Clift's troubles, you become transfixed by his brooding intensity – whether you're watching him in "The Heiress," "From Here to Eternity" or "Red River."
If you have a heartbeat, you'll feel the chemistry between Clift and Taylor when they're on screen together in "A Place in the Sun."
Though Clift was queer and Taylor was hetero, they were the closest of friends.
From the prologue onward, Casillo draws you into their friendship. The book opens on the evening when Clift, driving home from a party, was in a terrible car accident. He'd crashed into a telephone pole.
Taylor went to Clift who was lying bleeding on the road. "Realizing he was choking on his teeth," Casillo adds, "she instinctively stuck her fingers down his throat and pulled out two broken teeth, clearing the passageway."
Taylor stuck by Clift when many of his friends distanced themselves from him.
Taylor insisted that Clift be cast in "Reflections in a Golden Eye." She put up her own salary as insurance for Clift when no one would insure him (because of his health and substance abuse issues).
It's clear from "Elizabeth and Monty" that Clift was as important to Taylor as she was to him. Their relationship wasn't sexual, writes Casillo, author of "Marilyn Monroe: The Private Life of a Public Icon" and "Outlaw The Lives and Careers of John Rechy." Yet, there was an emotional intensity – a romantic quality – in their friendship.
Clift nurtured Taylor. He coached Taylor, who he called Bessie Mae, on her acting. He thought Taylor was beautiful, yet understood what it was like for Taylor when people only saw her for her beauty.
"Monty, Elizabeth likes me, but she loves you," Richard Burton is reported to have said to Clift.
There are good biographies of Taylor – such as William Mann's "How To Be A Movie Star: Elizabeth Taylor in Hollywood" and of Clift – most notably Patricia Bosworth's "Montgomery Clift: A Biography."
Even so, "Elizabeth and Monty" sheds new light on the intense friendship of two queer icons. Check it out. It will imbue you with renewed love and respect not only for Taylor and Clift but for your own friends.
Without Alfred Hitchcock, I'd never make it through the pandemic.
The COVID vaccines are wonderful! But, I'd never get out of my sweatpants without the suspense and glam of Hitchcock's movies.
Nothing is more comforting than watching serial killer Uncle Charlie in "Shadow of a Doubt" or, with Grace Kelly, James Stewart and Thelma Ritter, observing the murderer in "Rear Window."
What is more pleasurable than ogling the gorgeous mid-century apartment where a murder has been committed in "Rope?"
Of course, I'm far from alone in loving Hitchcock. Hetero and queer viewers are Hitchcock fans.
Everyone from your straight, straitlaced granny to your bar-hopping queer grandson has had nightmares about the shower scene in "Psycho." Or had a crush on Cary Grant or Eva Marie Saint in "North by Northwest."
From the glam in "Rear Window" to Bruno and Guy in "Strangers on a Train," it's clear that Hitchcock's movies have a queer quotient and a special appeal to LGBTQ viewers.
There are more biographies and studies of Hitchcock's life and work than you could count. Or would want to read.
Yet, "The Twelve Lives of Alfred Hitchcock" by Edward White is a good read.
In elegant, precise writing, White illuminates Hitchcock's life and work by examining 12 aspects of his complex personality. As with all of us, the whole of Hitchcock's self was more than the components of his personality. Any life, despite the most assiduous biographer's investigations, remains somewhat of a mystery.
White explores how "Hitchcock" the phenomenon was invented as well as what made Hitchcock the person tick. He carries out this exploration by writing about Hitchcock as everything from "The Fat Man" to "The Murderer" to "The Dandy" to "The Voyeur" to "The Londoner" to "The Family Man" to "The Man of God."
Hitchcock was a family man who loved his wife, yet, at times, gazed in, to put it mildly an unsavory manner, at some of the actresses such as Tippi Hedren, in his films.
Impeccably dressed in a Victorian-era suite, he plotted films about murder and rape with his wife (and frequent uncredited collaborator) Alma at his side.
For a half century, "Hitchcock's persona was the active ingredient in the most celebrated of his 53 films," White writes, "the way Oscar Wilde's was in his plays, and Andy Warhol's was in his art."
Hitchcock stands alone in the Hollywood canon, White writes, "a director whose mythology eclipses the brilliance of his myriad classic movies."
The span of Hitchcock's career was immense — from the time of silent films to the 3-D era. His work, White, a "Paris Review" contributor, writes, runs the gamut from thrillers to screwball comedy to horror to film noir to social realism.
Read "The Twelve Lives of Alfred Hitchcock." It'll take you inside the mosaic of the fab filmmaker's life and work. Then, break out the popcorn and "Dial M for Murder."
Northam declares June LGBTQ+ Pride month in Va.
Virginians encouraged to participate in events throughout the Commonwealth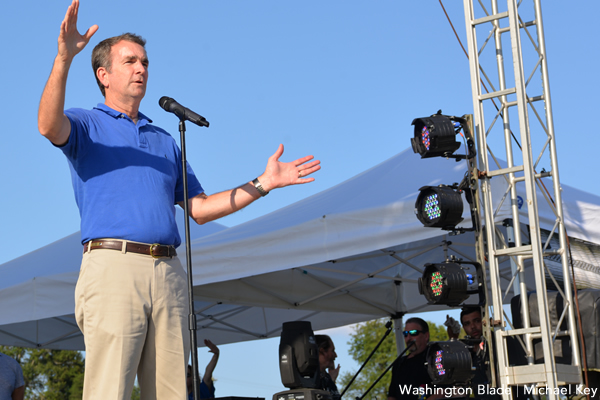 Virginia Gov. Ralph Northam on June 4 officially declared June as LGBTQ+ Pride month to celebrate the commonwealth's LGBTQ+ communities, their achievements and contributions, and their fight for inclusion and equality.
"This Pride month, we are reminded of the resilience of LGBTQ+ Americans and their fight for inclusion and acceptance and equal access to services and opportunities," said Northam.
Northam further encouraged Virginians to participate in Pride month activities that are to be hosted by his administration and community organizations taking place online and in-person throughout the Commonwealth.
A comprehensive event schedule is available on the governor's website.
Colton Underwood, Greyson Chance+ more Amazon Live Pride Festival!
Greyson Chance and former Bachelor star, Colton Underwood, will be streaming live to discuss how they show their Pride, answer fan questions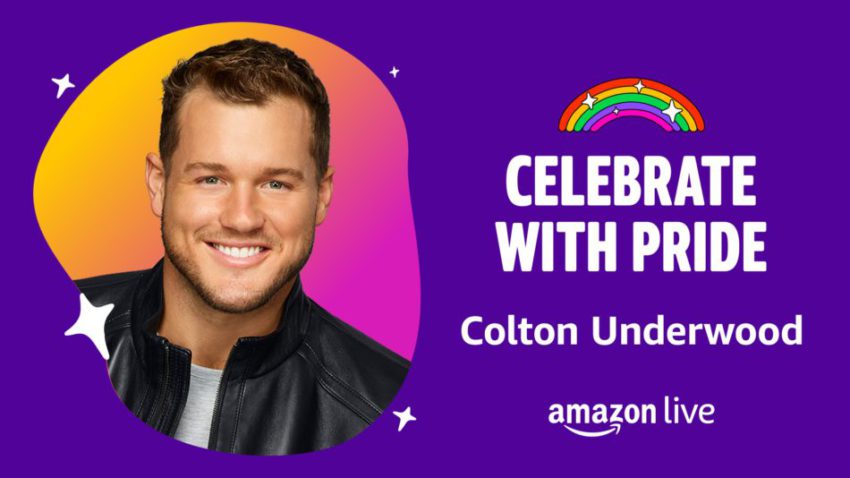 SEATTLE, WA. – Happy Pride Month! Amazon Live is hosting its first-ever Pride Festival this Thursday (6/10) and Friday (6/11) from 3-6pm ET. Your favorite celebrities and influencers, including recording artist, Greyson Chance and former Bachelor star, Colton Underwood, will be streaming live to discuss how they show their Pride, answer fan questions, and share their top Pride picks across fashion, beauty, books, movies, and TV.
Customers can watch HERE via desktop, mobile, or through the Amazon Live Shopping app on Fire TV. Customers can interact directly with the celebrities and influencers via live chat, and easily shop the products and brands discussed through a carousel that updates in real-time.
The scheduled events are as follows:
DAY ONE (6/10):
3PM ET: Greyson Chance will perform from his upcoming EP Trophies, releasing on June 25, and share his curated selection of Pride merch.
4PM ET: Jo Duree will stream a "get ready with me," inviting viewers to do their makeup alongside her as she shows top tips and tricks.
5PM ET: Pride House LA is throwing the ULTIMATE pride variety show! Featuring top products, you will be fully entertained with special guest performances and amazing talent!
DAY TWO (6/11):
3PM ET: Colton Underwood will discuss his life, answer viewer questions, and share the products that help him show off his pride.
4PM ET: Jake Warden will demo a Pride makeup look.
5PM ET: Olga Von Light will discuss her coming out story, and share some favorite Pride related merchandise and why the products are meaningful to her.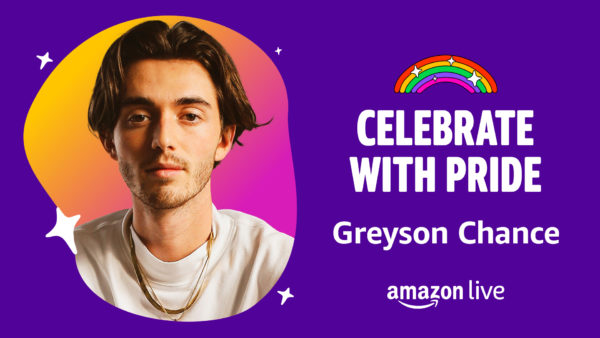 We'd love to have you join! Check out this blog post for more information about how Amazon is celebrating Pride Month.