Former RNC chair to co-host Marylanders for Marriage Equality fundraiser
Governor Martin O'Malley scheduled to attend Sept. 13 event in New York City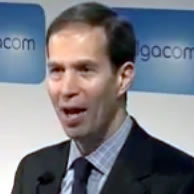 Former Republican National Committee Chair Ken Mehlman is among those who will co-host a New York City fundraiser next month for the group defending Maryland's same-sex marriage law.
Governor Martin O'Malley is scheduled to speak at the Marylanders for Marriage Equality event that will take place at the James Hotel in lower Manhattan on Sept. 13. Gay director John Waters; who is from Baltimore; is on the host committee alongside Mehlman, actor Josh Charles, supermodel Hilary Rhoda and other native Marylanders. Comedian Sandra Bernhard, actresses Julianne Moore and Sarah Jessica Parker, hip hop mogul Russell Simmons, Bravo's Andy Cohen and former New York Rangers forward Sean Avery are among the other co-hosts.
Tickets range from $250 – $25,000.
"We're excited to be putting together this event, and thankful that so many have volunteered to serve as hosts," Josh Levin, campaign director for Marylanders for Marriage Equality, told the Blade. "Voters in Maryland know that this vote will be about treating everyone fairly and equally under the law, and just like the hundreds of volunteers who joined us to knock on doors this weekend, these supporters will help us get the word out."
Avery, who appeared in a campaign last year that featured prominent New Yorkers who supported same-sex marriage, stressed that he feels he and others who back the issue are "fighting the same fight." Gays and lesbians began to legally marry in the Empire State in July 2011 after Gov. Andrew Cuomo signed New York's same-sex marriage bill into law.
"We started in New York and a lot of us live here who are involved in this, but it's really a nationwide issue and a bigger global issue," Avery told the Blade.
Mehlman was not immediately available for comment because he is out of the country. Brian Ellner, who directed the Human Rights Campaign's efforts in support of New York's same-sex marriage bill, told the Blade that he feels those behind the Sept. 13 fundraiser are deeply committed to defending Maryland and Washington's same-sex marriage laws in November. He further stressed they remain steadfast supporters of efforts to allow gays and lesbians to legally marry in Maine and continue to fight against a proposed constitutional amendment that would define marriage in Minnesota as between a man and a woman.
"New Yorkers stepped up big to support equality here last year and we are also getting behind these four November referenda," said Ellner. "Now is the time to start winning these ballot questions. I know we will."
The New York City fundraiser is slated to take place five weeks after HRC pledged $250,000 to Marylanders for Marriage Equality as part of an additional $1 million to support same-sex marriage efforts in Maryland, Washington, Minnesota and Maine. This donation comes on top of the $728,000 in cash and in-kind contributions that HRC given to Marylanders for Marriage Equality and $853,000 it contributed to the legislative campaign to secure passage of the state's same-sex marriage law earlier this year.
Freedom to Marry announced earlier this month that its contributions to statewide ballot measures in Maine, Minnesota and Washington have topped $3 million. The organization hopes to raise an additional $10 million for these campaigns
Evan Wolfson, president of Freedom to Marry, stressed to the Blade that his group has provided a "huge amount of messaging, research and experience and council" to Marylanders for Marriage Equality. He noted that the organization has not only urged its supporters to donate to the campaign, but invited Marylanders for Marriage Equality take part in what he described as "regular calls" between the four campaign managers to "coordinate and share best practices, brainstorm and problem solve."
"Freedom to Marry is providing assistance to the campaign in Maryland in a number of ways and is looking constantly for ways we can be helpful," he said. "At the same time we have also taken the lead as the primary out of state funder and supporter in three of the four ballot measures and look to other organizations — most notably HRC — to take a similar role and lead in Maryland, even as we continue to look for ways for advancing the cause across the board."
Marylanders for Marriage Equality has yet to publicly disclose the amount of money it has raised, but it netted $250,000 at a Chevy Chase fundraiser last month. Levin has repeatedly stressed he remains confident it can successfully defend the state's same-sex marriage law with between $5 and $7 million.
Virginia Beach high school students stage walkouts to support transgender rights
City's school board approved policy to out trans students to parents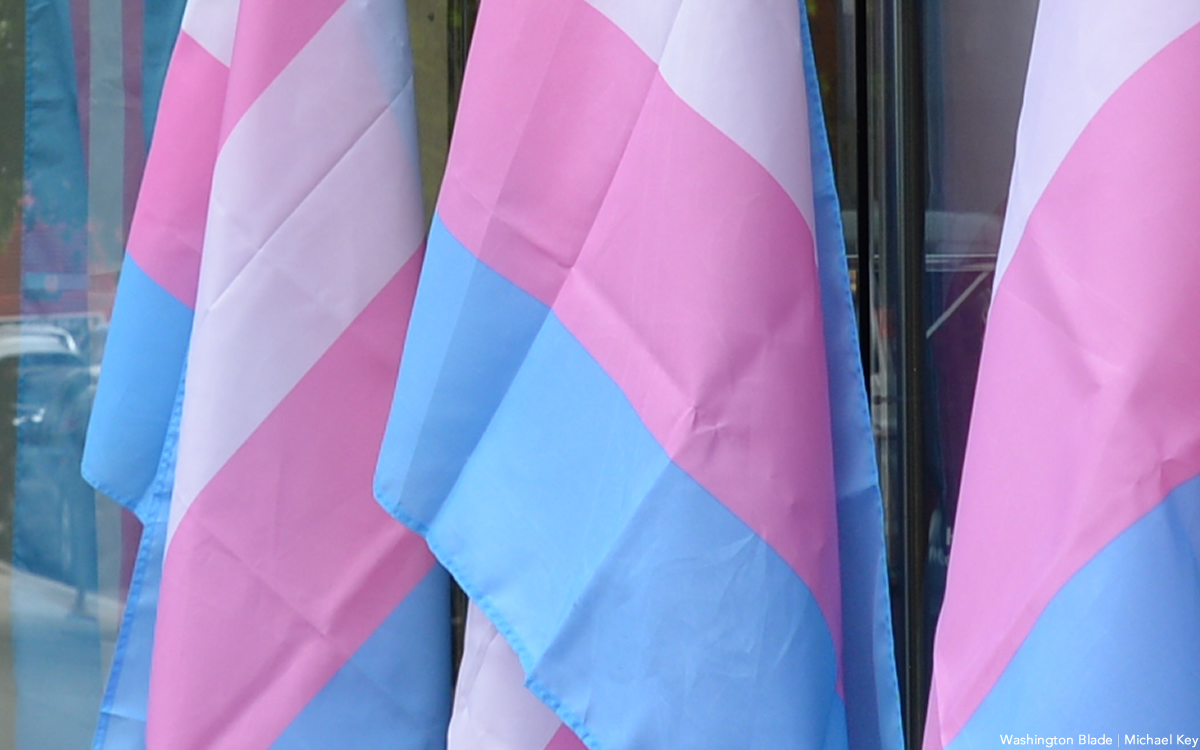 Students at five Virginia Beach high schools on Friday staged walkouts in support of transgender rights.
The walkout is in response to the Virginia Beach School Board potentially approving policy 5-31, which the Pride Liberation Project says will require schools to out trans students to their parents.
Students have been organizing walkouts across the state since Republican Gov. Glenn Youngkin earlier this year announced new guidelines for trans and nonbinary students.
"Students like me aren't going to be able to talk to our teachers if we're constantly worried about our school officials calling home to forcibly out us," AJ, a trans Kellam High School Student, told the Pride Liberation Project.
Pepco, Exelon announce $2.7 million in funding for four minority-owned businesses
'It's good business sense to bring more people to the table'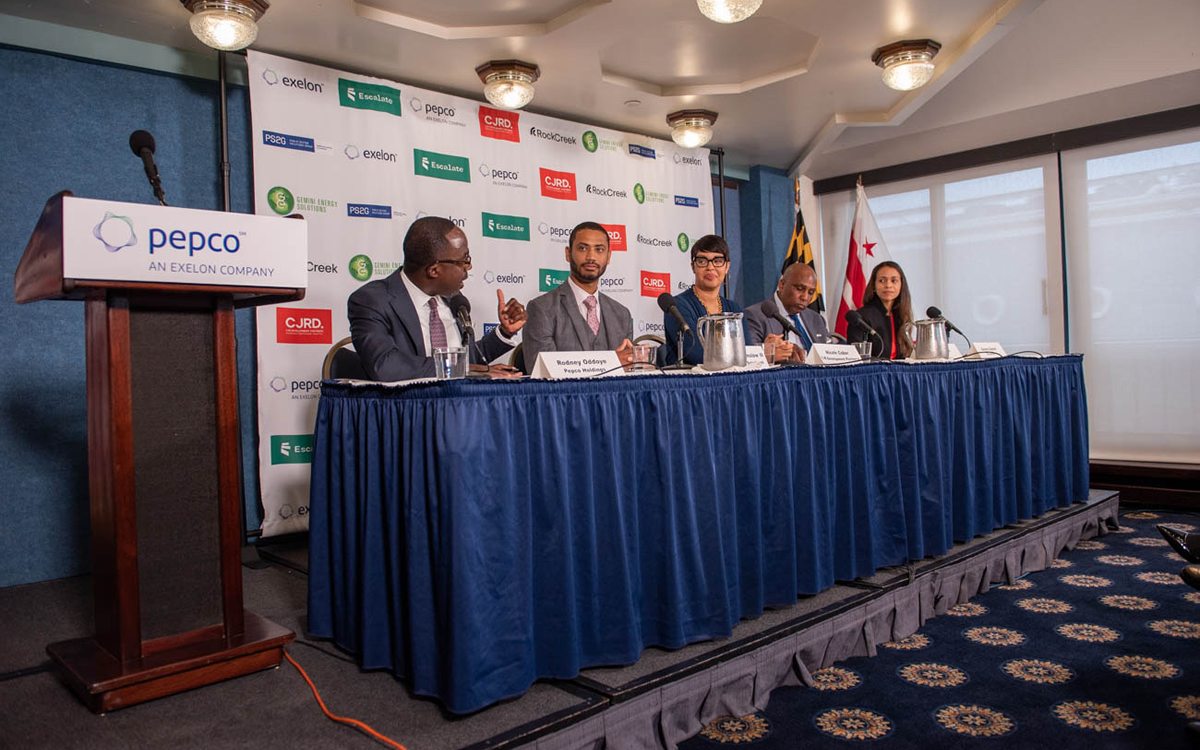 Pepco and Exelon announced a $2.7 million investment in four minority-owned businesses on Friday.
"Today's been a long time coming," said Pepco Vice President of Governmental and External Affairs Valencia McClure.
Pepco's parent company, Exelon, launched the Racial Equity Capital Fund (RECF) in 2022 to expand capital access to diverse businesses. This latest $2.7 million investment is just a portion of RECF's $36 million in funding.
At the announcement, D.C. Mayor Muriel E. Bowser spoke about the other ways Pepco and Exelon have "put their money where their mouth is" through their partnership with the D.C. Infrastructure Academy. She reported that all 22 of the residents that graduated from the program last week have a job offer from Pepco.
"We know that is not just a job, but a career," she said to the crowd's applause. "We know that working together, we can invest in D.C. residents, provide opportunity, and ensure that our D.C. businesses are a part of D.C.'s growing prosperity."
The four minority businesses that received funding were Gemini Energy Solutions, Public Sector Solutions Group, CJR Development Partners, and Escalate.
"It's good business sense to bring more people to the table," said fund recipient Nicole Cober, CJR Development's Principle Managing Partner.
Gemini Energy Solutions, which is Black owned, received $1 million, the most of the four companies. Its mission is to equitably scale energy efficiency to marginalized communities. For the founder and CEO Anthony Kinslow II, this investment means that he is able to get paid and advance the work of his organization.
"We are now able to accelerate the work in our software and technology development," he said. "What we were going to do in two years, we are now going to do in six months."
For Escalate, a workforce development platform focused on frontline worker retention, the funding means that it will be able to double the pay for frontline workers.
Public Sector Solutions Group CEO Darryl Wiggins emphasized that this investment was not just 'charity' work, but mission-driven work.
"The principle and the intent is greater than the money we receive," he said. Public Sector Solutions is Black owned.
Public Sector Solutions Group received a $600,000 debt investment; CJR Development, a minority and woman-owned small business, received a $600,000 debt investment; and Escalate, a majority Black and woman-owned company, received a $500,000 equity investment.
Exelon launched the RECF in partnership with RockCreek, one of the world's largest diverse-owned global investment firms, in 2022. The RECF expands capital access to diverse businesses so they can create more jobs, grow their companies and reinvest in their neighborhoods and communities, according to a statement from Exelon.
New RECF applications are accepted on a rolling basis. Interested businesses may apply online or contact RockCreek at [email protected] for more information.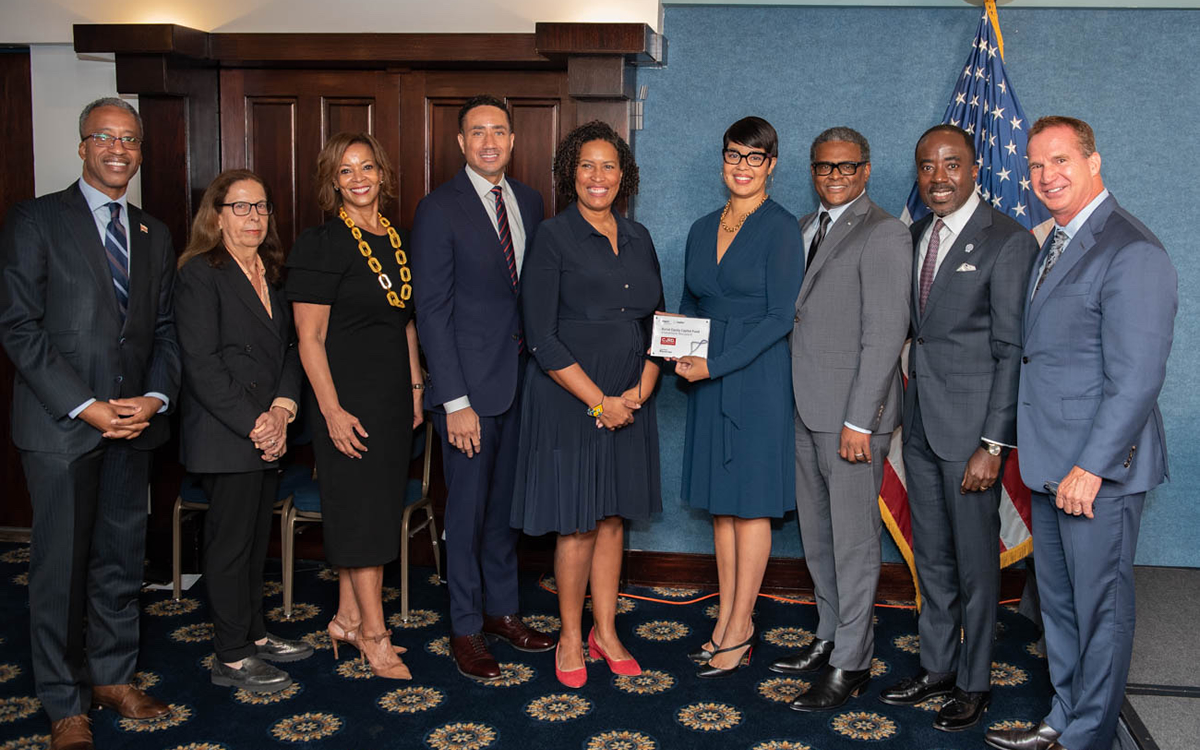 Comings & Goings
Armstrong recognized with Lifetime Achievement Award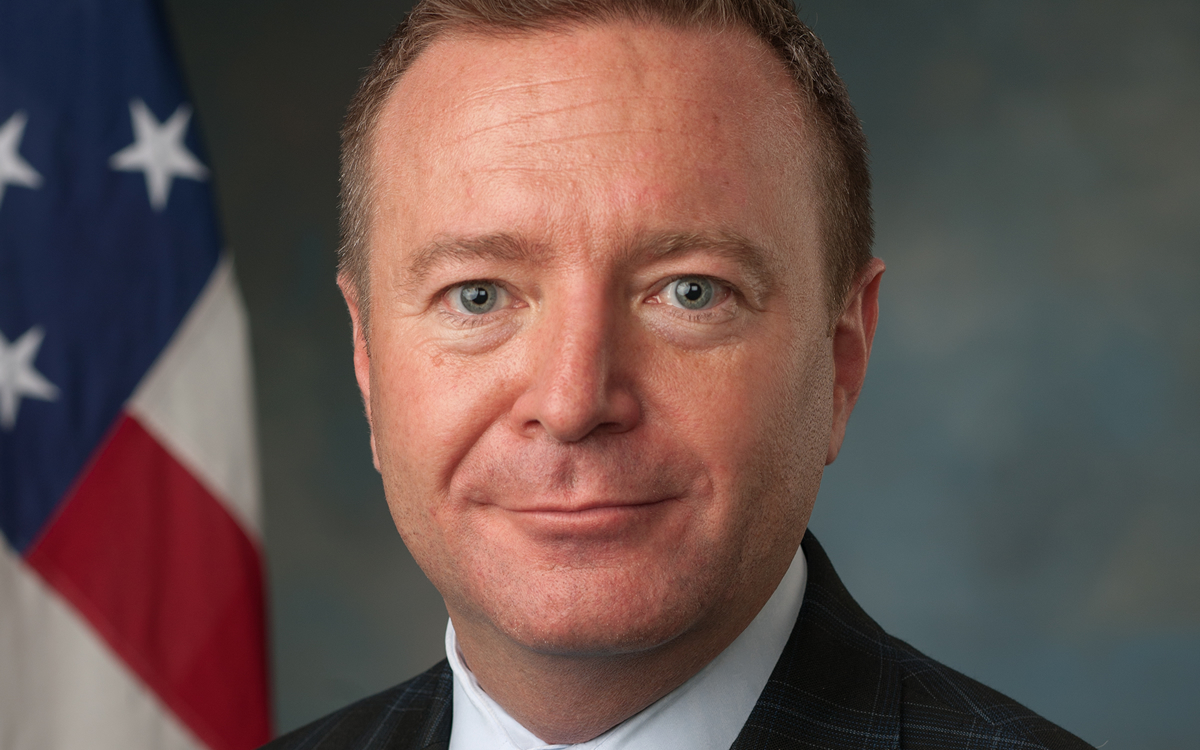 The Comings & Goings column is about sharing the professional successes of our community. We want to recognize those landing new jobs, new clients for their business, joining boards of organizations and other achievements. Please share your successes with us at: [email protected].
Congratulations to Lynden C. Armstrong on his Lifetime Achievement award from the Congressional Management Foundation in recognition of his exemplary public service in Congress.
Upon receiving the award Armstrong said, "This recognition is not just a personal achievement, but a testament to the unwavering dedication and hard work of colleagues and mentors who have been with me on this journey. I've dedicated my entire career to public service within the Senate, where recognition isn't the primary motivation for our work, making this recognition even more humbling." He is currently Deputy Assistant Senate Sergeant at Arms and Chief Information Officer.
Armstrong started his career with Sen. Pete Domenici (R-N.M.), where he rose to Deputy Chief of Staff in his more than 13-year stint. In 2004, during his tenure with Domenici, amid a debate on the Federal Marriage Amendment, Armstrong became a co-founder of the Gay, Lesbian and Allies Senate Staff (GLASS) Caucus. In 2014, he moved to the Sergeant at Arms CIO organization, where he established a new department within the CIO that was crafted to engage Senate offices in comprehending and harnessing technologies provided by the SAA.
Lynden has previously served as Chief Clerk on the U.S. Senate, Committee on Rules and Administration, and with the U.S. Senate, Joint Congressional Committee on Inaugural Ceremonies, as Deputy Inaugural Coordinator, 2012–2013. In that role among other responsibilities, he served as civilian liaison to the National Special Security Event Executive Steering Committee and subcommittees, including the Capitol, USCP, Crowd Management, Public Relations, Transportation, and credentialing, and as liaison to the Joint Task Force – National Capital Region.