Bill Line, 56
Chief spokesperson for the National Park Service's National Capital Region and member of LGBT Catholic group, Dignity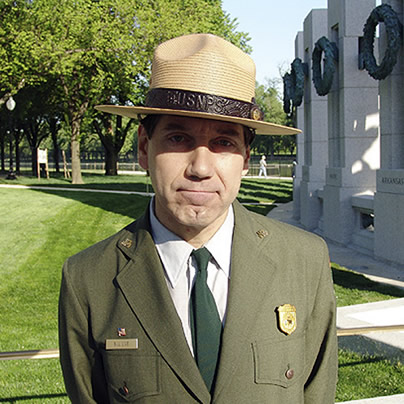 Bill Line, chief spokesperson for the National Park Service's National Capital Region since 2001 and a longtime member of the LGBT Catholic group Dignity Washington, died Oct. 7 in his D.C. apartment. He was 56.
D.C. police have classified the death as a suicide.
Line's death stunned his co-workers and a wide circle of friends. Some said he told them of his ongoing struggle with depression but assured them he was persevering by immersing himself in the work he loved.
"Bill was a caring, compassionate person who loved the National Park Service and particularly the parks of greater Washington, D.C.," said Park Service spokesperson David Barna. "His charming presence and selfless dedication will be missed by all."
Often appearing before TV cameras in a park ranger's uniform and ranger's hat, Line became the "face and voice of the national parks in the Washington, D.C. area," Barna said.
In addition to overall park issues, Line was the main news media contact person for the annual blooming of the cherry blossoms along the Tidal Basin, the Fourth of July fireworks over the National Mall, the lighting of the National Christmas Tree behind the White House, presidential inaugurations, and Memorial Day and Veterans Day celebrations, according to a Park Service statement.
Prior to joining the National Park Service, Line worked for the National Science Foundation and served as a reporter and producer for several news media outlets, including NBC and Fox News.
Rick Lynch, Dignity Washington's office manager, said in a statement that Line joined the LGBT Catholic organization in 1984.
"During his early years with Dignity Washington Bill served on our board of directors, and for much of the rest of his time with us, he was a member of our beautiful choir at Sunday Mass," Lynch said.
Friends said he was born and raised in Wisconsin. Lynch said he was preceded in death in recent years by his mother and father and is survived by two sisters and two brothers.
A funeral service was expected to be held in Wisconsin. Dignity Washington President Daniel Barutta said Dignity will hold a memorial service for Line at 2 p.m. on Friday, Nov. 2 at St. Margaret's Episcopal Church, 1830 Connecticut Ave., N.W.
Ivy Young, D.C. journalist, poet, and activist, dies at 75
A life of service dedicated to community building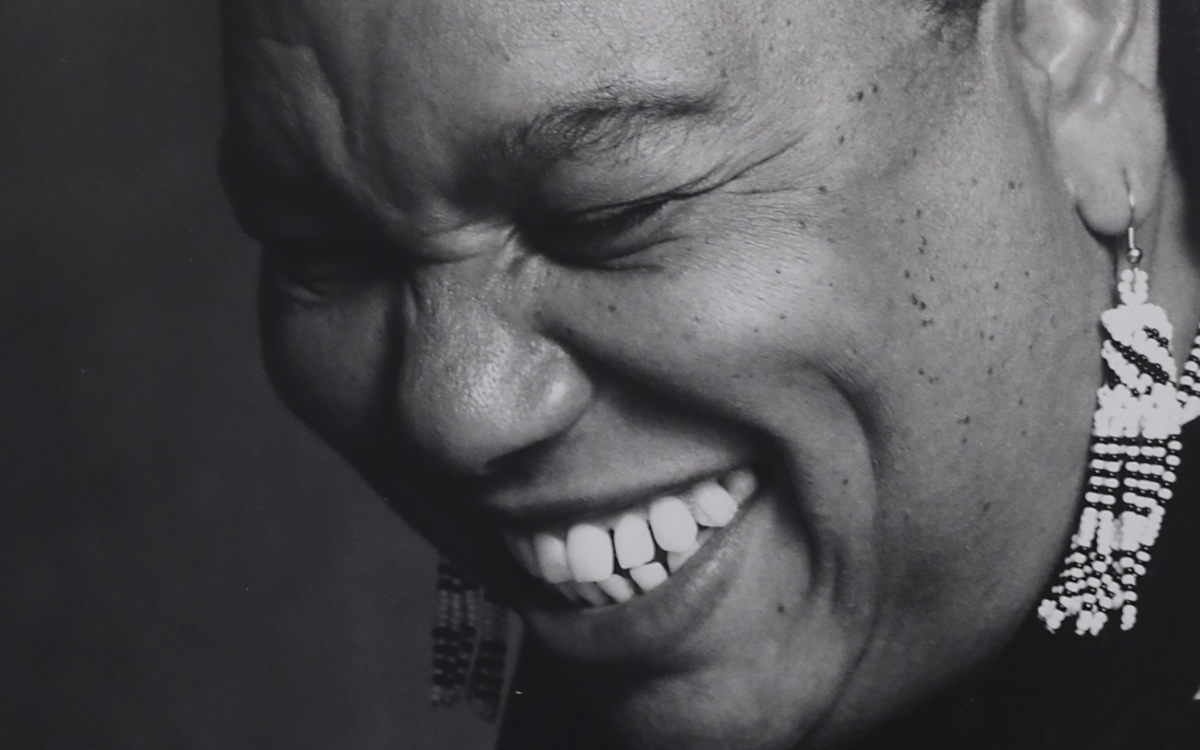 Ivy Joan Young passed away on April 24, 2023, at the age of 75. She was born to Dorothy Elizabeth (Lewis) Young and Joseph Henry Young on Dec. 23, 1947, in Washington, D.C. Both parents and her younger brother Ronald Alexander Young, Esq. preceded her in death.
Resistance framed her political activism and her life in service of justice, fairness, decency, egalitarianism, feminism, honor, principle, authenticity—all of which were among her core values. From the time she graduated Eastern High School in her native D.C. until her health declined, Young stood as a voice and advocate for a better human existence for all.
Young contributed her time and talent to community building for social justice on an international scale. She worked at VISTA in Chicago, the Center for Black Education and Drum and Spear Book Store, in D.C., the Venceremos Brigade in Cuba, Astraea National Lesbian Action Foundation in New York, the 1974 Sixth Pan African Congress hosted in Tanzania East Africa, and the Southern Africa Support Project that stood against the oppressive apartheid system in that region.
Speaking truth to power through word and song were her pathways. Young created poetry and leaves a beautifully rich and extensive body of work. She was part of the Sophie's Parlor women's radio collective on WPFW-FM Pacifica radio, reported news for WHUR-FM Howard University radio, served as general manager at WWOZ-FM jazz radio in New Orleans, Public Affairs Director for WBAI-FM in NYC, and wrote for the Southern Africa News Collective.
The National Gay and Lesbian Task Force launched the first initiative on behalf of lesbian and gay families in 1989 to secure recognition of lesbian and gay rights. It chose Young as its Family Project Director and in that role Young wrote and published the first-ever Domestic Partners Manual. She was an organizer for Lesbians and Gays for Jesse Jackson in 1988 and consulted the People of Color stage at the National March on Washington for Lesbian and Gay Rights in 1987.
Twin loves of music and justice led Young to serve as a U.S. delegate to the 1985 Third International Festival of New Song in Ecuador. She staffed both the Smithsonian Institution's Program in African American Culture, and the Center for Folklife and Cultural Heritage's Folklife Festival. Additionally, she served as staff of the Roadwork women's cultural production company that organized SisterFire concerts 1982-85, the National Conference for Women in Radio, administrator for Sweet Honey in the Rock 2001-2011, editor for the Sweet Honey in the Rock documentary, Gotta Make This Journey, and member of "In Process…", Sweet Honey's song workshop.
Young's surviving family members are her youngest sibling Michelle Marie Young, nieces Jade Michelle Keith and Camille Adrienne Keith, and great-niece Joy Anajli Jade Manning, who are among so many friends and colleagues that love and respect her and who celebrate her life, memory, and unwavering dedication to justice.
A late summer community event to celebrate Young's life and legacy is being planned. Details are forthcoming. For updates send inquiries, visit bit.ly/REMEMBERIVY.
Norm Kent, co-founder of South Florida Gay News, dies at 73
Marijuana and LGBTQ rights champion, baseball fanatic, radio talk host passed away at home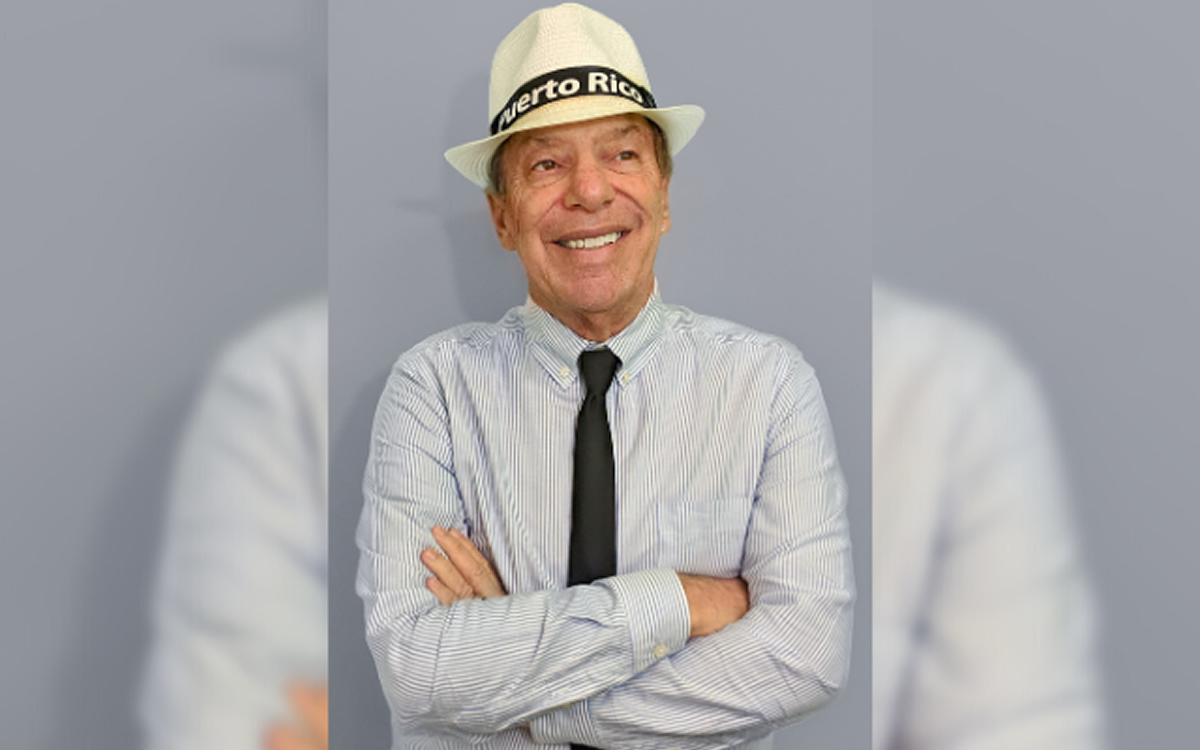 By Steve Rothaus for South Florida Gay News
Attorney Norm Kent — relentless fighter for marijuana and LGBT rights, baseball fanatic, popular radio talk host and co-founder of South Florida Gay News — died at 73 on April 13, 18 months after learning he had pancreatic cancer.
In his final interview on March 28, Kent told SFGN he was diagnosed in October 2021. "That day, I said, 'Let's fly to Atlanta and go to a Dodgers game. If they're telling me I have cancer, we're going to a baseball game.'"
"You definitely can't accuse him of not being interesting," said Fort Lauderdale attorney Russell Cormican, Kent's law partner for nearly 25 years.
"The most important thing looking at Norm's legacy is that he reminds us how important it is to stand up for what you believe in, no matter how unpopular it might be or what types of repercussions or blowback you might get from people, if you know what you're doing is the right thing," said Cormican, 51. "When he sees an injustice, he's not afraid to lead the call against it. That's the common thread that's gone through his life."
Born Norman Elliott Kent in Brooklyn, N.Y., on Oct. 18, 1949, his family soon moved to North Woodmere in Nassau County on Long Island.
"Ever since I was a little kid growing up in North Woodmere and taking Bus 53 to junior varsity games, I was a good, competitive baseball player. The doctor once said I had steel springs in my legs," Kent said. "I just loved the game. I love it now because you don't know what's going to happen on the next pitch. It's not scripted like a movie. Like comedians, you never know what the next joke is going to be."
To never miss a game, Kent equipped his longtime small, two-bedroom Victoria Park home with 16 televisions.
"It looks like mission control," Cormican said. "Heaven forbid there are four baseball games on. He has to see each one."
Thirty years ago, he even owned a baseball card shop at the Gateway Shopping Center in Fort Lauderdale, Norm Kent's Baseball Heaven.
Kent, who is survived by older brother Richard and younger brother Alan, once flirted with becoming a professional ballplayer but their dad Jesse told him, "You're going to be the lawyer in the family."
After graduating in 1971 from Hofstra University on Long Island with a bachelor's degree in social sciences and sociology, Kent made his father happy and received a Hofstra law degree in 1975.
During college, Kent began establishing a national reputation as a leading proponent of legalizing marijuana use.
Kent joined NORML, the National Organization for the Reform of Marijuana Laws in 1971. He served 1992-94 on NORML's national board, rejoined the governing body in 1998 and from 2013-14 served as national board chairman.
In 1988, Kent made headlines representing singer Elvy Musikka, a Hollywood woman nearly blinded by cataracts who was busted for growing pot in her own backyard.
"After 23 different operations for cataracts," Kent recalled March 28, "she found the only thing that let her see was by taking marijuana. It had a certain THC in it which let her see."
He continued: "Who was her government, or the president, to stop her from seeing? And when the police came to her house in Hollywood and said we're going to have to arrest you for smoking pot, she said, 'I dare you to. I don't care. It's my life. It's my right to see.'
"She went to a lawyer. She went to me. And I said let's go to court. We argued a case in [Broward Circuit Court] before Judge Mark E. Polen and we won. He said your right to smoke marijuana is a lot more important than the right of the government to tell you what to do with what you can smoke. That case became the seminal case for hundreds of others."
While dying of cancer, Kent himself couldn't find pain relief smoking marijuana: "No," he said, "I had a respiratory condition in 2018 when I got a defibrillator and pacemaker."
Shortly after college, Kent worked briefly as an urban affairs analyst for the New York Legislature, and in 1978 relocated to South Florida where his parents had moved.
Kent never officially told them he was gay.
"My parents always suspected he was gay from the time he moved to Fort Lauderdale," said his brother Alan, a retired psychologist. "They would always ask me, 'Do you think Norman is gay?'"
Alan Kent, who also is gay, came out to their parents in 1982. Five years later, after their father died, Norm called Alan from Provincetown, Mass., with some news: I'm gay.
"I said really? Tell me something I don't know," Alan Kent recalled.
Before he died, Norm Kent said that for him "there was no such thing as being in [the closet]."
"There was always this fear that as a gay lawyer it might cost me economically," Kent said. "But there I was, a gay lawyer who was representing gay bars and gay friends and gay owners."
Kent said that decades ago he never cared if people knew his sexual orientation. Once, a South Florida Sun Sentinel reporter interviewed Kent for a story and asked about rumors that he was gay — and then never published that he was.
"It's not my job to do their thinking for them. It's my job to be who I am. And I'm proud of every minute and moment of who I am and what I was," Kent said. "And if that meant I was a faggot who could throw a baseball, that's their problem."
After he moved to South Florida, Norm Kent briefly wrote a column for Playbill magazine and taught sociology at Florida Atlantic University. Soon he became known locally as an advocate for runaway gay youths who hung out at Fort Lauderdale Beach.
On the strip, Kent interviewed 30 boys ages 12 to 20 working as prostitutes. By 1984, Kent had spoken with about 150 boys on the strip — a third of them said they had sold their bodies to survive.
For years, Fort Lauderdale police and politicians worked to downplay the local homeless problem, according to a 1989 Miami Herald profile of Kent headlined "Upholder of the Unpopular."
"It was like the mayor in Amity denying that there was a shark out there," Kent told the Herald, referring to the blockbuster 1975 film of the era, "Jaws."
Kent spent the rest of his life advocating for homeless gay youth. In 2000 — after having just survived treatment for lymphoma — Kent met John Fugate, then 18 and disowned since middle school by his Lakeland family. Kent, who at the time published the Express Gay News in Fort Lauderdale, offered Fugate a job delivering newspapers.
"I was living under the bridge on Federal Highway just south of 26th Street," Fugate said March 28, weeping, a few feet from Kent's hospice bedside. "And Norman found out that I was sleeping on the street and he invites me to the Floridian Restaurant for dinner."
That night, Kent told him: "I just want you to know if you ever need a place to stay, you can always stay at my house. Here are the keys."
At first, Fugate said he was "too proud and scared" to come to Kent's home. But a few weeks later, about 3 a.m. on a cold, rainy morning, Fugate showed up. Eventually, he moved in.
Despite their age difference, Kent, 53, and Fugate, 21, became partners. Seven years later, they ended their romantic relationship. But they remained close friends and continued to work together on and off. After Kent's health began to decline in 2018, Fugate and his new husband Brian Swinford stepped in as Kent's caregivers.

Fugate said Thursday that Kent died of a recently diagnosed lung cancer.
On April 10, Fugate posted on Facebook: "Sometimes you start to doubt your beliefs and wonder why it's happening to good people and telling yourself why can't the good people live in why does it have to be this way? I'm so lucky to have had Norm Kent in my life forever changed me to make me a better person, there's no way on earth I could ever repay him or show him the love that I have for him other than being here for him now."
Mark Possíen, Kent's close friend since 1977, described his Victoria Park home as "a refuge for so many people."
"If you were down and out, he would invite you to come and stay with him. He'd get you a job. If you were on drugs, he tried to get you off drugs," Possíen said. "He was selfless. He did everything with no expectation of any kind or return or reward from the person."
About 1991, Possíen moved into a spare room in the Victoria Park house where Kent helped him launch Catalog X, one of the first gay-owned mail-order adult toy businesses.
"I was Dildo Central!" Kent wrote in his final SFGN column published March 30.
By 1998, Possíen had opened two Catalog X retail stores, one in Fort Lauderdale, the other in South Beach. "It was a gay department store. We had everything we thought gay people would be interested in."
Possíen, who closed Catalog X in 2003, now lives in Lake Worth. In late March, Kent told him that his "biggest disappointment" about having terminal cancer was not having enough time "to sue Ron DeSantis for the drag queen stuff."
"He said, 'I've taken on all these cases all my life, I didn't make money on them and sometimes they cost me money,'" Possíen said. "When he saw something that was wrong or unjust, he wanted to fix it."
During college on Long Island, Kent dabbled as a reporter writing for the local Jewish Journal and Nassau Herald.
Later in South Florida, Kent himself became a media celebrity.
"He's lived his life in the public eye," Kent's brother Alan said. "Norman has done a lot of good stuff and he's had a lot of recognition for what he accomplished."
Norm Kent's name frequently appeared in both the Sun Sentinel and the Miami Herald. Among his high-profile legal cases:
Helping adult video store owners charged with obscenity in the 1980s.
Representing the owners of nude dance clubs in the 1990s, when South Florida municipalities tried to shut them down.
Defending countless men charged with public sex in restrooms, in parks and on beaches throughout South Florida well into the 2000s.
A 1992 case that got particular attention: When gay radio superstar Neil Rogers, Kent's close friend, was charged with indecent exposure at an adult movie theater in South Beach.
"Millions" of other men were arrested under the same circumstances, Kent recalled March 28.
"Only straight men would go free. … And people like Neil would get into trouble. I said 'What the hell is going on here? This isn't right. This isn't fair to gay people.' Over the years, so many would be wrongfully and unjustly arrested and prosecuted."
From 1989 to 1992, Kent had his own daily talk show on WFTL AM. Later, he hosted various radio programs including one broadcast live during the breakfast rush at the Floridian on Las Olas Boulevard.
He also represented Rogers in the radio business. "I wound up making him, as his agent, $1.5 million a year," Kent said.
Kent said that for years, Rogers made fun of him on the radio and elsewhere, sometimes referring to him as "Norma."
"Do you know that they gave me an award for donating money to the Broward General Cancer Society in 2000," Kent recalled. "And they put my name up on a plaque. And one of the ladies who made the plaque, she really thought my name was Norma. She didn't put 'Norman Kent' on the plaque. She put 'Norma.' I said, 'Neil, you did that.' We thought that was hilarious."
In 1999, Kent took on a new title: Newspaper publisher. He launched the Express Gay News, which covered all aspects of queer life in South Florida.
Kent sold the paper four years later to Window Media, a national LGBT media group that renamed it the South Florida Blade. Window Media went bankrupt in November 2009 and quickly shut down the Blade. Most of the staff of the Blade reorganized and launched the Florida Agenda, which shut down in 2016.
In January of 2010 Kent launched a new newspaper and website called South Florida Gay News, along with a new business partner Piero Guidugli, who stayed with the company until 2020.
Celebrating 400 issues of SFGN in 2018, Kent and Guidugli highlighted a few of their most compelling stories, including:
A five-year long program of entrapment by two West Palm Beach policemen who had entrapped more than 300 men.
Hollywood police fired officer Mikey Verdugo in 2010 after the department learned he had appeared in a 15-minute gay porn scene 14 years earlier. (Verdugo now owns Bodytek Fitness in Davie and Wilton Manors.)
The 2010 firing of licensed practical nurse Ray Fetcho AKA drag queen Tiny Tina, when it came out that 35 years earlier Fetcho had been charged with a lewd act for hosting a wet jockey shorts contest at the old Copa nightclub in Fort Lauderdale. (Fetcho died at 68 of cancer and diabetes in 2015.)
In 2016, Kent wrote in a publisher's column about the last of the big gay bar raids in Broward County, when in 1991 then-Sheriff Nick Navarro created a media spectacle arresting men at the Copa and at Club 21 in Hallandale Beach.
"Sheriff Navarro orchestrated the raid as if he were hosting a Hollywood opening," Kent wrote. "As the news report by Steve Rothaus indicates, the sheriff turned the raid into a media event, placing the entire LGBT community in a false light. Navarro arrived on the scene, believe it or not, in a helicopter, accompanied by his wife, dressed in an evening gown. Reporters were shocked by the crass celebration, amazingly accompanied by foreign Russian dignitaries to show off for."
Kent said he never regretted publishing a story, even if it got him into hot water with local power figures, including activists and elected officials.
"It's the newspaper. It's what editorial cartoons are all about," he said. "It's not for the politician to be thin skinned. It's for the politician to go naked before the canon and accept the fact that he, too, can be criticized no matter how good they think they are."
The past five years, Kent suffered several life-threatening health setbacks. He had two brain surgeries to remove tumors, COVID in 2021 and then the pancreatic cancer diagnosis.
Last September, he stepped down as publisher and handed the running of SFGN to Associate Publisher Jason Parsley.
"Jason has established himself as a very powerful voice, not afraid to stand up to anybody," Kent said March 28.
Parsley, 45, a one-time hair stylist who in 2007 got a journalism degree from Florida Atlantic University, has worked at SFGN since 2011.
These days, a local LGBT newspaper and website are more important than ever, Parsley said.
"Our stories, need to be told, must be told," he said. "Unlike big corporate media, an LGBT paper is invested in the community."
"You have a hostile legislature that wants to silence and erase our voices and stories. And because this isn't taught in school, places like the gay media are where you are going to be informed and educated and learn about the queer community."
Parsley said Kent "had a passion for journalism and being a storyteller."
"He leaves a long legacy of journalism and a dogged pursuit of the truth," Parsley said. "He wasn't just a news reporter. He also wrote scathing and biting — truthful — editorials that would sometimes call out members of our own community and push the ball forward."
---
Journalist Steve Rothaus covered LGBTQ issues for 22 years at the Miami Herald. @SteveRothaus on Twitter.
---
Norm Kent's eloquence and outlook on life expressed in final column
Thirteen days before his passing, on March 30, South Florida Gay News published an opinion column written by Norm Kent entitled, "What is Hospice and What it Means to Me," in which he movingly and eloquently described his outlook on life and his passion for journalism as noted by those who knew him.
"Last week, the doctors told me about a new and invasive cancer and tumor that would require even more sudden and maybe midnight trips to the ER and hospitals, ending the day with newer needles in my arms and weakening veins," Kent wrote.
"Nope, no more," he continued. "I think I have done my share for here and now. An activist for gay rights and your rights; for NORML and human rights. Your body. Your life. Your call. I hope I have made you proud."
He reminisced about his life experiences and those dear to him along with loved ones who have been at his side during his illness before stating, "So folks, that all brings me to home health care hospice, like President Jimmy Carter has just done. It's not to say goodbye, but to thank you for the many hellos. From the many memories; from your local hospitality establishments and homes and businesses."
And in keeping with his philosophy on life, Kent concluded by saying, "Keep on doing what is right, remembering what is right is not always popular, and what is popular is not always right. You will always find a path belonging to you. Like Yogi Berra, New York Yankees Hall of Famer once said, 'When you come to a fork in the road, take it.' It's your own. Forever."
                                               — Lou Chibbaro Jr.
Howard Bragman, veteran publicist and LGBTQ activist, dies at 66
PR guru died of leukemia on Saturday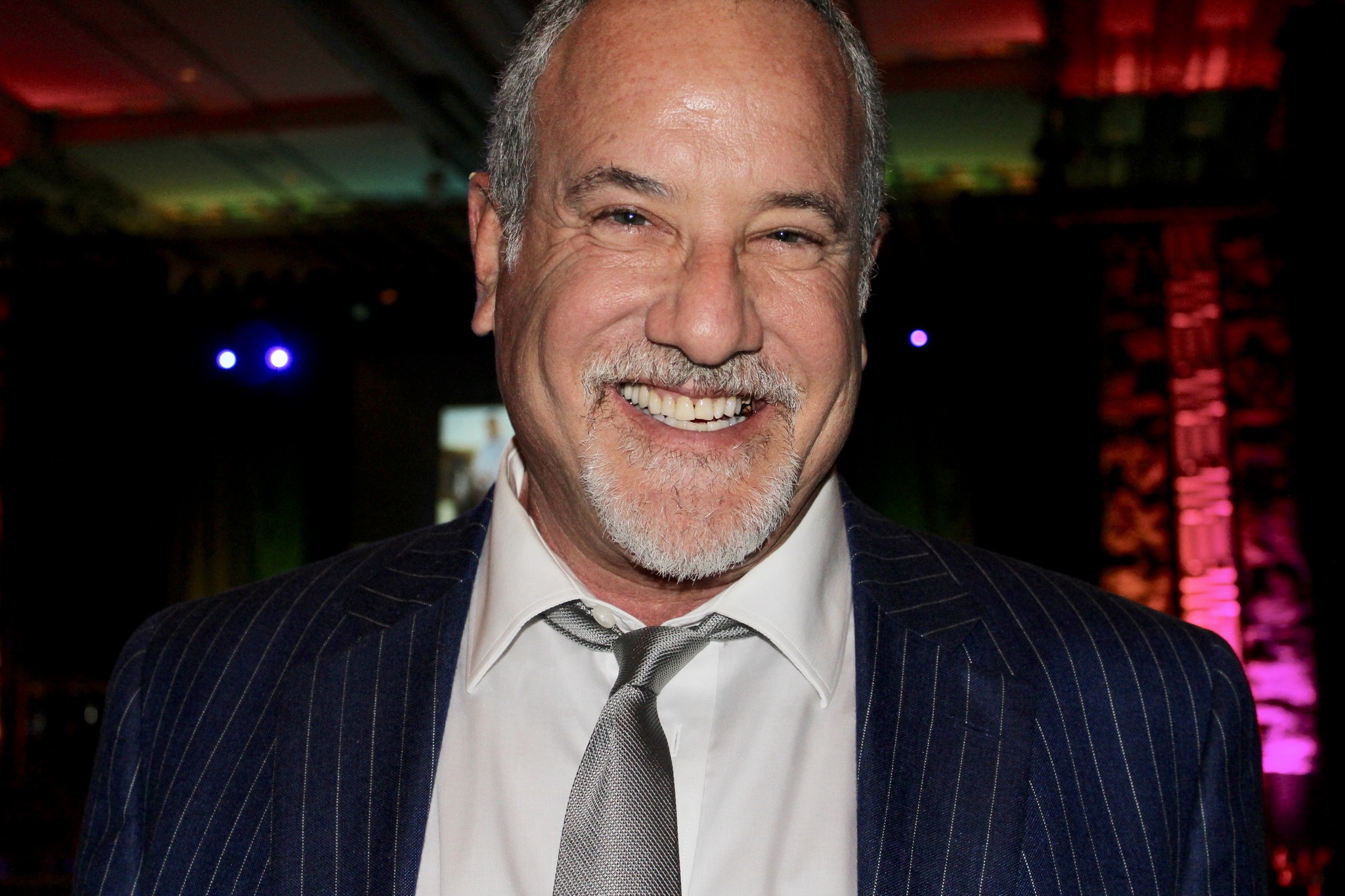 Howard Bragman died Saturday, 13 days before his 67th birthday. With the media focused on the Super Bowl, the horrific earthquake in Turkey, and UFOs in American airspace, Howard's death has been mostly noted in the entertainment trades with little attention paid to the significant decades-long behind-the-scenes impact he had on his beloved LGBTQ movement.
Thank heavens for TMZ, with whom Howard sometimes worked closely to produce a respectful story about his PR clients, for explaining what happened.
"Howard was set to attend a wedding in Mexico with his partner, Mike Maimone, this month — but wanted to get checked out by his doctor before his travels for what he thought was a gum infection and mild fever," TMZ reported. "Unfortunately, after testing, Bragman was diagnosed with the most aggressive form of leukemia a person can have — and it progressed 'explosively.' Howard was hospitalized on Feb. 2 and died less than two weeks after."
I can't imagine the panic at having something you need to get checked and fixed before going on a glorious trip suddenly turn into an inexplicable death sentence. My heart breaks for Howard, his partner and their families, friends and dogs. It also triggers my old PTSD about how we LGBTQ people had to face similar panic during the waves of AIDS crisis when death sentence test results happened almost every day until the miracle drug cocktail became available in 1996.
That's what made Howard so special, so different from cut-throat manipulative Hollywood "flacks." This highly regarded, in-demand public relations professional, crisis management expert and the go-to guy for celebrities who wanted to come out of the closet never forgot where he came from.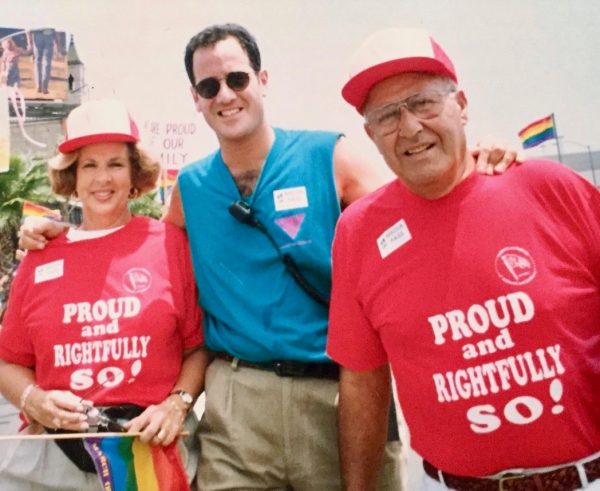 "As a fat, Jewish, gay kid in Flint, Michigan, I always felt like a Martian," he said in announcing a $1 million endowment in 2021 to establish the Howard Bragman Coming Out Fund at the University of Michigan, operated by the LGBTQ Spectrum Center. "This campus allows you to be yourself. It allows you to spread your wings in the way you want to spread your wings. I tell people, 'Stay strong, even when it hurts.' And, I promise, it hurts sometimes. But, there are places that will help you ease the pain sometimes. That's what the Spectrum Center did. That's what Michigan did."
Bragman added: "I don't care how liberal the school is. I don't care how accepting and loving your parents are. I don't care how 'woke' the times are. Coming out is this most personal of journeys, and it's a challenging journey. It's so important for students to know they are not alone."
I met Howard in 1989 when I was just starting in "gay" journalism and he had just co-founded Bragman Nyman Cafarelli. He dressed well but he was funny, down-to-earth and unpretentious. He sincerely cared about the people he was advising — from the rich celebrities to AIDS organizations he served pro bono. He was also very good about reaching out to the gay press, which is how I got my first introduction into the issue of the federal government's ban on gays and lesbians serving openly in the U.S. military.
One of Howard's first pro bono clients was Naval Academy midshipman Joe Steffan who was forced to resign six weeks before graduation because he revealed that he was gay.
Howard, gay San Francisco Chronicle journalist and fellow 12 Stepper Randy Shilts and I talked about this, among other issues, walking our dogs in a large dog park off Mulholland Boulevard. Randy later wrote about Howard in his opus "Conduct Unbecoming: Lesbians and Gays in the U.S. Military Vietnam to the Persian Gulf," published in 1993. (Randy died of AIDS the following year. He was 42.)
After filing his lawsuit in District Court on Dec. 29, 1988, challenging the constitutionality of the gay ban, Steffan and his Lambda Legal attorneys met with reporters, who Steffan was surprised to find were supportive. Howard signed on late in 1989.
"Bragman had thoroughly impeccable professional credentials," Randy wrote. "He had been vice president of Burson-Marsteller before launching his own public relations business in Beverly Hills. His client roster included L.A. Gear, the trendy shoe manufacturer, and numerous entertainment celebrities. At 33, he was also young enough to be comfortable being openly gay and felt obliged to devote a portion of his time and talent to support the gay movement. In Steffen, Bragman saw a man much like himself, a gay professional rather than a professional gay, but someone also committed to diminishing the prejudice gays faces in their daily lives. By late 1989, largely due to Bragman's efforts, Joe Steffen would become the most visible gay person in America."
That AIDS hung like a scrim over much of heterosexual thinking during the AIDS years became accidentally evident in 1991 during the long course of Steffen's case.
"A Federal District judge ruled today that the military's ban on homosexuals in the armed forces was justified to prevent the spread of AIDS," Eric Schmitt wrote in the New York Times on Dec. 10, 1991. "Other Federal courts have upheld the Pentagon's ban, but the 35-page ruling issued today by Judge Oliver Gasch of the United States District Court for the District of Columbia is unusual for its reasoning. Neither the Defense Department nor the plaintiff, a gay midshipman who sued the United States Naval Academy over discrimination against homosexuals, raised the issue of AIDS. But Judge Gasch said the Government's policy of excluding homosexuals 'is rational in that it is directed, in part, at preventing those who are at the greatest risk of dying of AIDS from serving.'"
In his tribute to Howard, Cyd Zeigler, co-founder of Outsports.com, notes that grappling with the stigma of AIDS over all those years, helped build his career.
"Howard Bragman wasn't just a publicist to the stars. He was an important trailblazer for the LGBT community who fought tirelessly for thoughtful, fair coverage of gay and lesbian people in sports and entertainment. And he was a dear friend," Zeigler wrote, noting how Howard helped gay former NFL player Esera Tuaolo come out publicly in 2002 and, with Zeigler in 2006, former NBA player John Amaechi and subsequently athletes such as WNBA player Sheryl Swoopes, golfer Rosie Jones and most famously, University of Missouri defensive player Michael Sam as he prepared for the NFL Draft.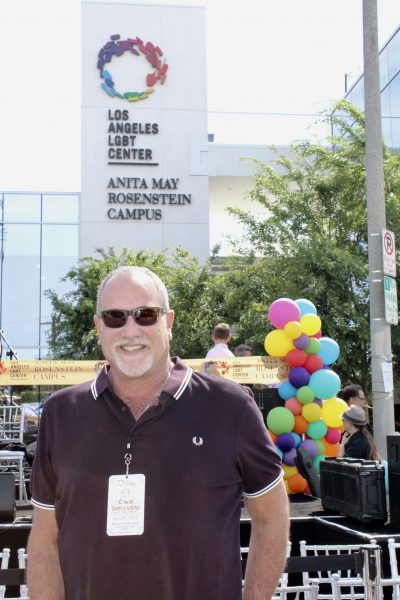 "The truth is always what you got from Howard," Zeigler wrote. "While his job was often crisis management when stars made mistakes, his general approach was to tackle the issue head-on. Howard wasn't a bullshitter, he'd tell you what he thinks and he had the confidence and fortitude to stick to his guns. As a gay man in Hollywood in the 80s and 90s during the AIDS epidemic, it was that strength that helped him build a career even as stigma built."
Howard, who subsequently launched Fifteen Minutes and later La Brea Media, represented a slew of famous folks and often appeared as an on-air expert for TV programs. In 1991, he helped bring out actor Dick Sargent, the second Darrin and loving husband to Elizabeth Montgomery in "Bewitched" and "Family Ties" mom Meredith Baxter before she was outed in the tabloids. Howard also helped Chaz Bono navigate his very public transgender transition.
For me, one of my most poignant coming out interviews was with Chely Wright. "Country star Chely Wright is celebrating her birthday of choice: she officially came out as gay in People magazine and NBC's Today Show. Her coming out coincides with the release of her new extraordinary memoir Like Me: Confessions of a Heartland Country Singer and her latest release, Lifted off the Ground, (iTunes) her first album in five years," I wrote in the Huffington Post July 6, 2010. "The public's attention will no doubt focus on Wright's revelation about being gay, something she denied when confronted about rumors by country singer John Rich. But in her book and album — and in her interview with me — Wright talks about a more universal truth: how the self-loathing that comes from keeping a shameful secret can lead to despair and thoughts of suicide — and how telling that secret can lead to a kind of glorious liberation."
Howard and I didn't always agree. He considered himself a bridge-builder and seemed convinced that both Isaiah Washington — who described fellow actor T.R. Knight as a "faggot" on the set of Grey's Anatomy — and San Diego real estate developer and Manchester Grand Hyatt and the Grand del Mar Resort hotelier Doug Manchester — who gave $125,000 to the floundering Yes on 8 campaign, spurring it on to electoral victory in 2008 — were not homophobic but rather men who had made mistakes and wanted to make amends. He thought the gay community should get to a place of forgiveness and not be mean and vindictive. I had real trouble with that.
But Howard also offered that kernel of painful truth that must be heard — whether we like it or not. "Despite Mr. Manchester's donations, what our own community needs to understand is that we lost Prop. 8 because of the decisions we made — because of the ways we campaigned and didn't campaign. The only way we're ever going to win is by reaching into the middle to change hearts and minds," he told Advocate.com. Howard was not alone in that assessment.
On a personal note, Howard and I became friends over the years, recognizing in each other the deep and soulful commitment to our people. He was one of the first people to reach out to me after Frontiers decided I was too old to be the news editor for LA's then-most important LGBTQ publication. It was a kindness I will never forget.
Howard Bragman was a mainstream star. But it is critical that we not forget or that we find out here and by researching our own history how instrumental he was in guiding those living in glass closets to come out and energize their own authentic selves in the LGBTQ movement.
Here's a link to the Norman Lear Center sponsored panel "The Glass Closet: In and Out in Hollywood and Washington" Sept. 27, 2007, at USC's Annenberg School for Communication. The panel was moderated by Bragman, with panelists ASC Professor Larry Gross and journalists Ray Richmond, Greg Hernandez, Karen Ocamb, Shana Krochmal, David Ehrenstein and actor Wilson Cruz.
WATCH: "The Glass Closet: In and Out in Hollywood and Washington"
******************************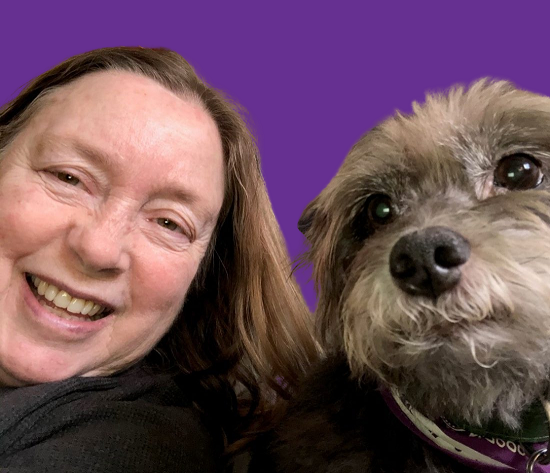 Karen Ocamb is the former news editor of the Los Angeles Blade. She is an award-winning journalist who, upon graduating from Skidmore College, started her professional career at CBS News in New York.
Ocamb started in LGBTQ media in the late 1980s after more than 100 friends died from AIDS. She covered the spectrum of the LGBTQ movement for equality until June 2020, including pressing for LGBTQ data collection during the COVID pandemic.
Since leaving the Los Angeles Blade Ocamb joined Public Justice in March of 2021 to advocate for civil rights and social, economic, and racial justice issues.
She lives in West Hollywood, Calif., with her 15-year-old Pepper.
******************************