November 16, 2012 at 11:14 am EST | by Joe Phillips
Revving up the holidays
Some gays and lesbians just never outgrow their love for Hot Wheels and Tonka Toys. And with all the awesome automotive gifts this season, it's easy to see why.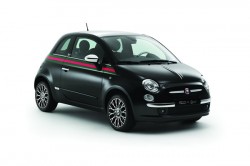 Fiat 500 by Gucci
Slightly larger than a Matchbox car, the Fiat 500 comes in a special Gucci edition — priced at $23,500 — with special lettering on the B-pillar, double-G logos on the hubcaps and the iconic green/red striping down the middle of the roof fabric. Inside, there's Gucci embroidery and trim. Optional Gucci gear: travel accessories, driving gloves and sunglasses.
Mustang luggage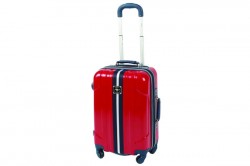 If Gucci's not your bag (pun intended), then try Mustang luggage. Made of sturdy polycarbonate, this suitcase has multidirectional wheels and a liner with separate shoe and accessory panels. At 20-inches long, it's also carry-on friendly. The Mustang logo is subtle, but no one will miss this cherry-red suitcase at the luggage carousel.
Ford Shelby Cobra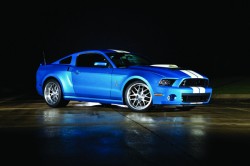 For road trips, there's the Ford Shelby GT 500 Cobra — a feisty Stang from famed auto designer Carroll Shelby. This is a no frou-frou couture car, though there is some fancy trim-work: racing stripes on the rocker panels, embroidered Cobra logo on the seats and a white "cue ball" shifter knob. Wickedly fast, this $49,000 muscle car blasts from 0 to 60 mph in just 4.4 seconds. Sure, the 10-speaker, 1,000-watt stereo is impressive, but it's the sidewalk-shaking exhaust growl you'll want to hear most.
BMW bicycle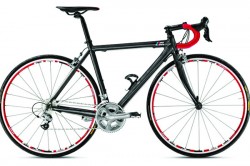 The only sound you'll hear from the BMW M Bike Carbon Racer is a gentle shifting of Shimano gears. With its carbon frame, this $3,600 racing bike weighs just 16.3 pounds and has a chic anthracite-colored finish, a subtle BMW "M" logo on the straddle bar and bright-red accents on the high-end Fizik seat, Blackjack wheels and handle bars.
Camaro kiddie car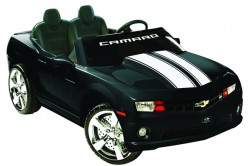 Adults wish they could fit in this black Camaro kiddie car ($360), with its real FM stereo, MP3 outlet and impressive sound effects. At 75 pounds, this electric Camaro two-seater is 61 inches long by 23 inches wide, can support up to 130 pounds and will run for an hour on a full charge.
Chevy seatbelt belt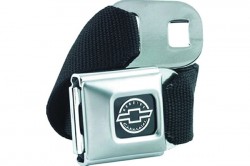 Yes, this seatbelt with the Chevy bowtie emblem is an actual belt for your pants. It's made from an authentic metal seatbelt, measures 1.5 inches wide and fits 24- to 38-inch waists.
Audi teddy bear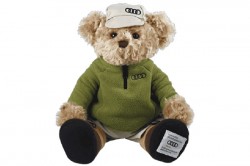 The Audi teddy bear comes with baseball cap, fleece pullover, cargo shorts and hiking boots. This is no butch Smokey the Bear, but it's great for cubs and others on your list.
Ferrari model car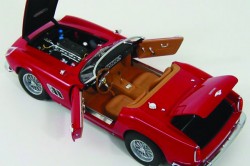 Here's your chance to live like Ferris Bueller in miniature. The 1960 Ferrari California Spyder model car ($360) — handmade with 1,634 parts — is almost as good as the original, thanks to the leather interior, carpeting and fully workable steering, suspension, doors and hood/trunk lids.
Honda scooter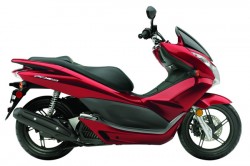 With a top speed of 70 mph and impressive 100-mpg fuel efficiency, Honda's new PCX150 scooter is no crotch rocket but it sure looks like one. Available in metallic black or candy red, the low-slung PCX150 ($3,500) is plenty nimble, thanks to the 286 pound weight, 14-inch wheels and superb braking. Lots of under-seat storage, along with optional toolbox.