Year in review: 2012 in quotes
The year's most memorable remarks on LGBT issues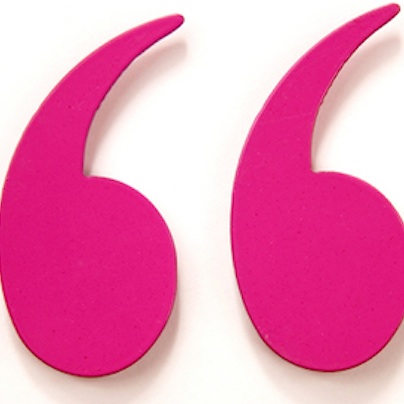 From President Obama coming out in support of marriage equality to celebrities like Anderson Cooper just plain coming out, 2012 provided plenty of notable quotables.
Here is a look back at some of the most memorable LGBT media moments of the year.
OBAMA SAYS 'I DO'
"For me personally, it is important to affirm that I think same-sex couples should be able to get married."
— President Barack Obama, announcing his support for marriage equality in an interview with ABC News' Robin Roberts (ABC News, May 9)
"With his embrace of phony 'gay marriage,' Obama outs himself as a soulless panderer with no core beliefs. He mocks his own Christian profession."
— Peter LaBarbera, founder for Americans for Truth About Homosexuality (via Twitter, May 9)
"Let me make it very clear, that my preference is to have a national standard that defines marriage as a relationship between a man and a woman."
— GOP presidential hopeful Mitt Romney (CNN, May 9)
"Obama is for same-sex marriage. When the president is saying that, who am I to go the other way? It's cool."
— 50 Cent, speaking out on gay marriage after also being asked his reaction to fellow hip-hop artist Frank Ocean's decision to reveal a past relationship with a man. "Anyone that has an issue with Frank Ocean is an idiot," 50 Cent said. (BET.com, July 16)
POLITICAL MILESTONES
"Now you can be proud of serving your country, and be proud of who you are."
— U.S. Defense Secretary Leon Panetta thanking gay and lesbian military members for their service on June 15, as the Pentagon prepared to mark June as Gay Pride month with an official salute.
"I'm well aware I'm the first woman elected to the Senate from Wisconsin, and I'm well aware I will be the first openly gay member. I didn't run to make history. I ran to make a difference."
U.S. Rep. Tammy Baldwin (D-Wisc.), who on Nov. 6 became the first openly gay candidate elected to the U.S. Senate, in a recent interview on her historic victory. (Green Bay Press-Gazette, Nov. 18)
"When I decided to run, I said either you come out and become an activist and have a major role there or I run for Congress. There was no way I could have been out and won."
U.S. Rep. Barney Frank (D-Mass.) on his first run for Congress in 1980. Frank, who came out in 1987 while serving in Congress, is retiring after 32 years in the U.S. House. (Washington Post, Dec. 3)
CELEBS SPEAK OUT
"For me, it is a choice. I understand that for many people it's not, but for me it's a choice, and you don't get to define my gayness for me."
— Actress Cynthia Nixon in an interview with the New York Times after her recent remark that "I've been straight and I've been gay, and gay is better" drew criticism from some LGBT activists. (ABCNews.com, Jan. 24)
"While I don't often use the word, the technically precise term for my orientation is bisexual. I believe bisexuality is not a choice, it is a fact. What I have 'chosen' is to be in a gay relationship."
— Cynthia Nixon in a written statement clarifying her remark. (Advocate.com, Jan. 30)
"I have an important message, all the bling and Mercedes aside: I'm an openly gay Persian man. According to the president of the country I was born in, I don't even exist."
— Reza Farahan, a star on Bravo's new reality series "Shas of Sunset." (AP, March 10)
"I've never dealt with the question of my personal life in public. It's just not gonna happen."
— Actor and singer Queen Latifah, explaining that it "definitely wasn't the case" that she came out when performing at Long Beach Gay Pride last month, while adding, "To me, doing a gay pride show is one of the most fun things." (Entertainment Weekly, June 1)
"The fact is, I'm gay, always have been, always will be, and I couldn't be any more happy, comfortable with myself, and proud."
— CNN anchor Anderson Cooper, ending years of speculation by coming out via email to gay writer Andrew Sullivan. (Andrew Sullivan/The Dish, July 2)
"I'm a black, gay woman. I think the only way to make the GOP hate me more is if I sent them a video of me rolling around on a pile of welfare checks."
— Comedian Wanda Sykes in a clip from her two-part Logo special, "NewNowNext Vote with Wanda Sykes." (Huffington Post, Sept. 10)
FAMOUS FRIENDS
"I think everyone sort of understands it might be the last leg of the civil rights movement."
Actor George Clooney, a gay marriage supporter, speaking for LGBT rights in an interview at the Golden Globe Awards, where he won Best Actor. (Politico.com, Jan. 16)
"I sing songs about love and just as people have a right to choose to listen to songs about love, I believe people have a right to marry the person that they love."
— Singer-songwriter Jason Mraz in a video for Americans for Marriage Equality, an HRC campaign to let gay couples marry. (HRC.org, March 21)
"I think that gay marriage is going to happen. It must. We are not actually equal — humanity — if we are not allowed to freely love one another. What the Pope thinks of being gay does not matter to the world. It matters to the people who like the Pope and follow the Pope. It is not a reflection of all religious people."
— Lady Gaga, who is Catholic, responding in a radio interview to Pope Benedict XVI's comments against gay marriage. (Fox News, Sept. 25)
"You can't change the way you are or who you fell in love with … We support Uncle Poodle and all the other poodles in the world too."
— TLC reality star Alana "Honey Boo Boo" Thompson, age 7, in a statement publicized by the Gay & Lesbian Alliance Against Defamation about her gay uncle. (GLAAD.org, Oct. 19)
PLAYING GAY
"In some ways, gender should be irrelevant. It shouldn't matter who someone is connected to and finds love and a life with. I hope [full federal equality] will come to be a reality for the LGBT world."
— Actress Glenn Close, who plays a woman who lives as a man in 19th century Dublin in her film "Albert Nobbs." (Windy City Times, Jan. 25)
"Gay characters are human beings. We're all exactly the same. That's the reason I played it the way I did, not as a caricature. … I know there is a lot of anti-gay sentiment in our society at the moment and I abhor it."
Actor Christopher Plummer, who portrayed a gay man who came out after age 70 in the film "Beginners." (On Top Magazine, Jan. 30)
"'Truth' is our small chance to ask that you try and understand someone who lives their life in a way that is a little bit different from yours, even though all of our hearts are the same. We want to stop the hate and find understanding."
— Pop icon Janet Jackson on why she is serving as executive director for "Truth," a documentary about transgender people and their fight for equality. (Advocate.com, June 4)
GOOD SPORTS
"I guess [coming out publicly] seems like a weight off my shoulders. I've been playing a lot better than I've ever played before. I think I'm just enjoying myself and I'm happy."
Megan Rapinoe, a midfielder for the US women's soccer team, who scored three goals on the way to the team's gold medal. Rapinoe came out in the press before the start of the London Olympics. (Associated Press, Aug. 8)
"I find it inconceivable that one of your players, Mr. Brendon Ayanbadejo, would publicly endorse same-sex marriage… I am requesting that you take the necessary action, as a National Football Franchise Owner, to inhibit such expressions from your employee…"
— Maryland General Assembly Delegate Emmett C. Burns Jr. in an Aug. 29 letter, sent on official letterhead, to Baltimore Ravens owner Steve Bisciotti. (Yahoo Sports, Sept. 6)
"I've also been vocal as hell about the issue of gay marriage so you can take your 'I know of no other NFL player …' and shove it in your close-minded, totally lacking in empathy piehole and choke on it. Asshole."
— Minnesota Vikings punter Chris Kluwe in a hilariously profane open letter to Md. State Delegate Emmett C. Burns Jr. (Deadspin.com, Sept. 7)
COURTING CONTROVERSY
"I think we are inviting God's judgment on our nation when we shake our fist at him and say, 'We know better than you as to what constitutes a marriage.'"
— Dan Cathy, president of Chick-fil-A, noting that his company is "guilty as charged" in opposing same-sex marriage. (Comments published by Baptist Press on July 16)
"The comments …  that sought to link the devastation caused by Hurricane Sandy to our state's embrace of marriage equality are as offensive as they are ignorant."
— New York Gov. Andrew Cuomo, responding to Rabbi Noson Leiter, who called Hurricane Sandy "divine" retribution for New York legalizing gay marriage. (New York Daily News, Nov. 5)
Washington Spirit host largest halftime drag performance in NWSL history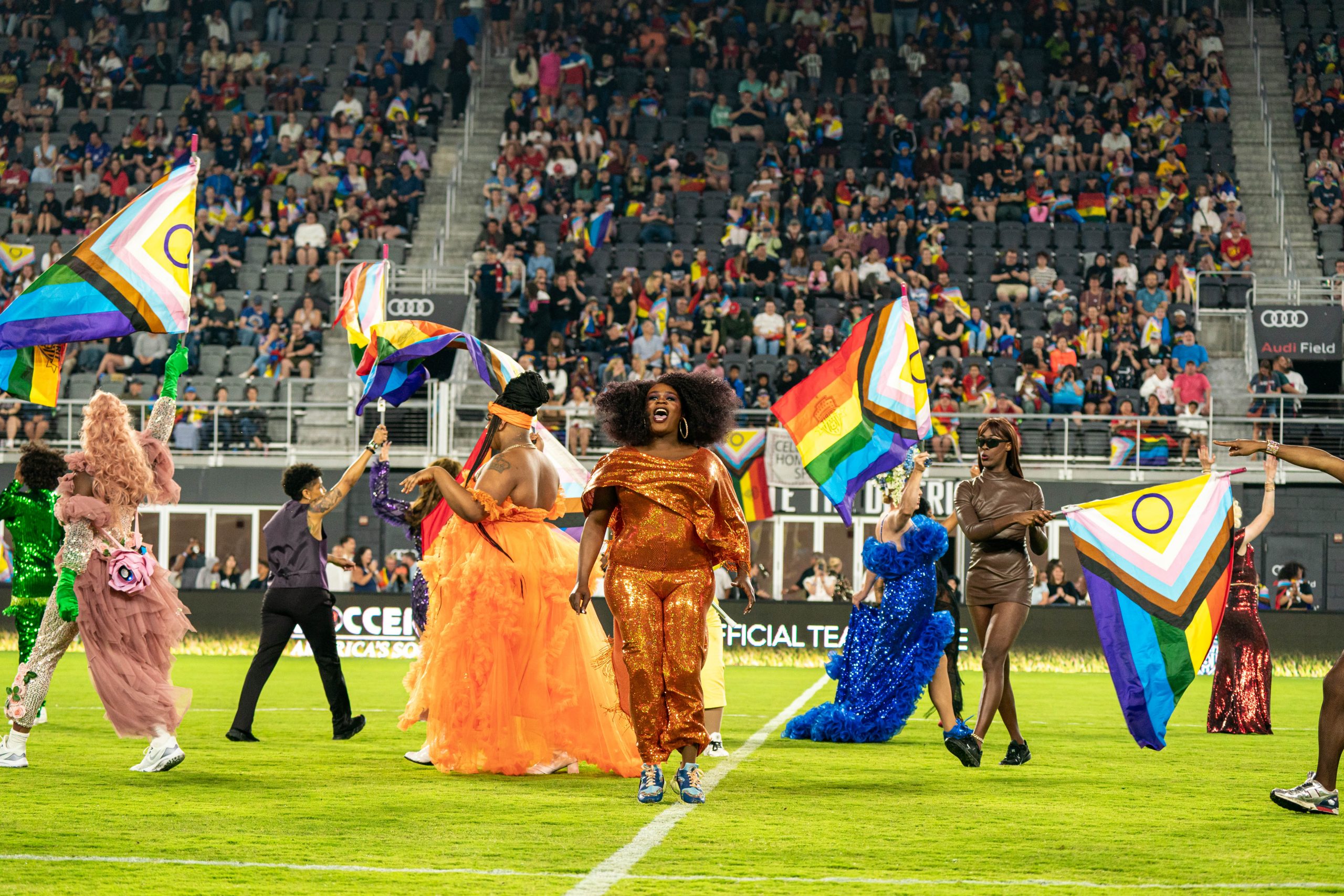 The Washington Spirit celebrated the LGBTQ+ community with the team's annual Pride Night at Audi Field this past Saturday. Highlighting that evening's Pride-themed festivities was a
halftime drag performance, featuring over a dozen drag performers from around the
DMV. It was the largest halftime drag performance in NWSL history.
Performers included: Shiqueeta Lee, KCByonce, Citrine the Queen, Elektra Gee, Kabuki Bukkake, Delila B. Lee, Capri Bloomingdale, Tara Ashleigh Austin, Gigi Couture, Dorsell Phinn, Tula, Twix the Drag Queen, Bootsy Omega, Princeza.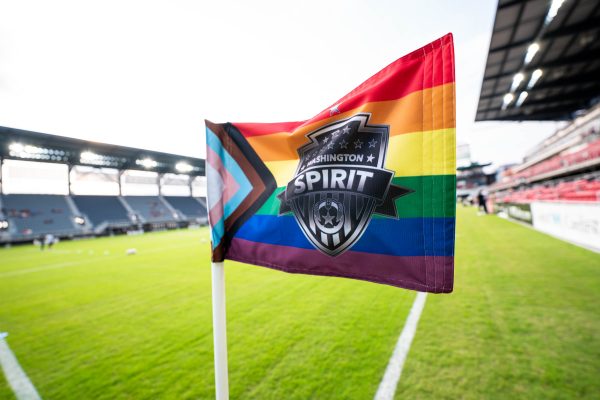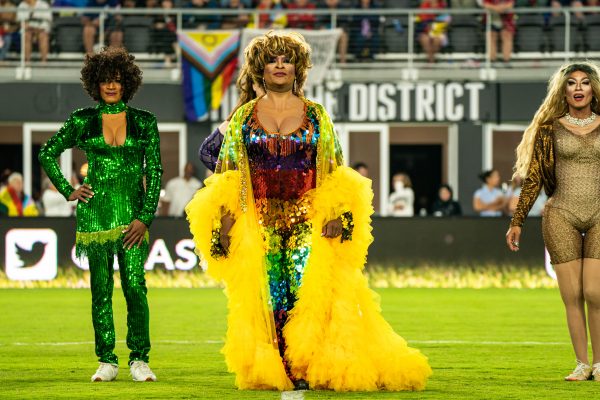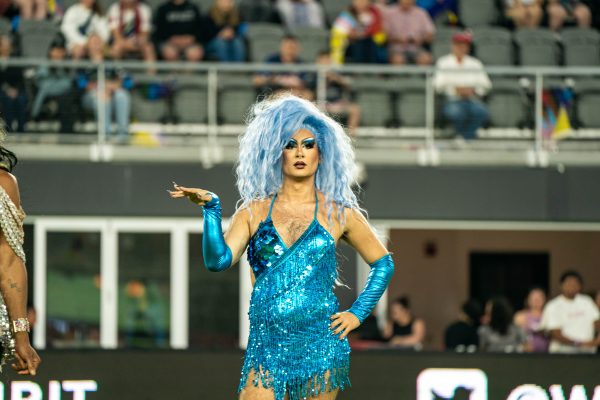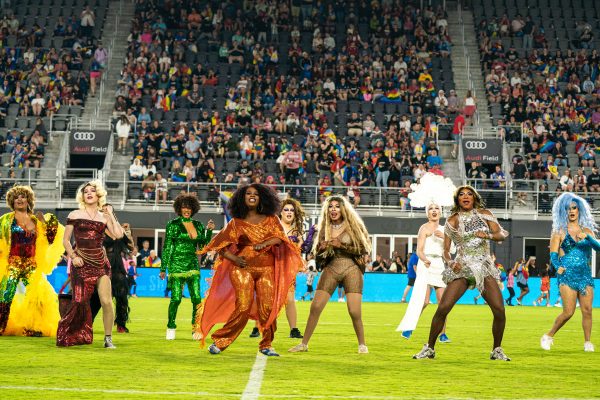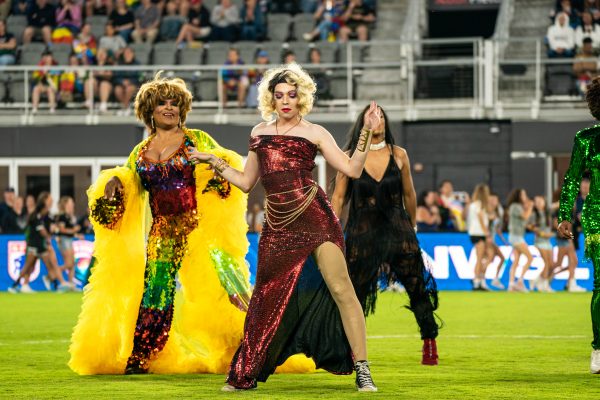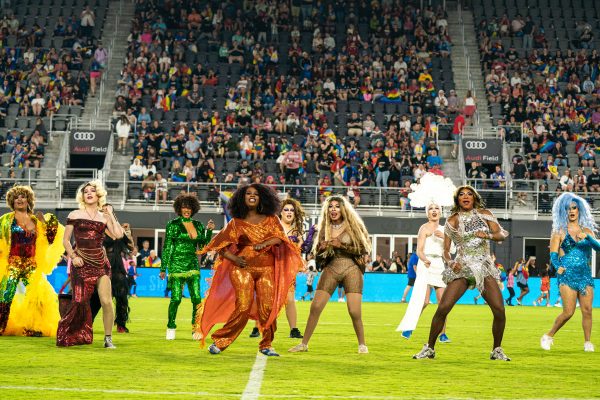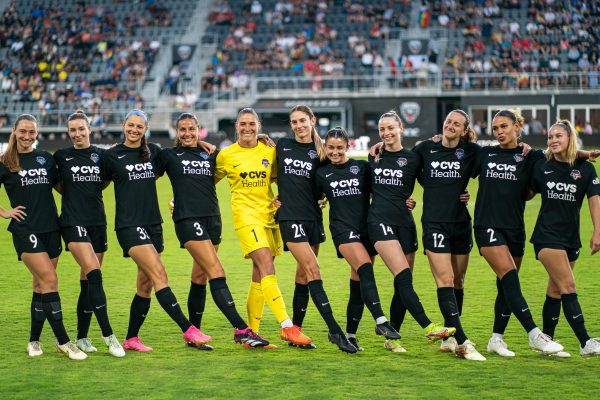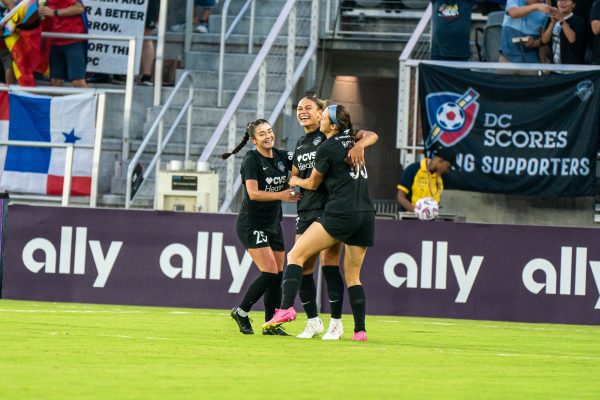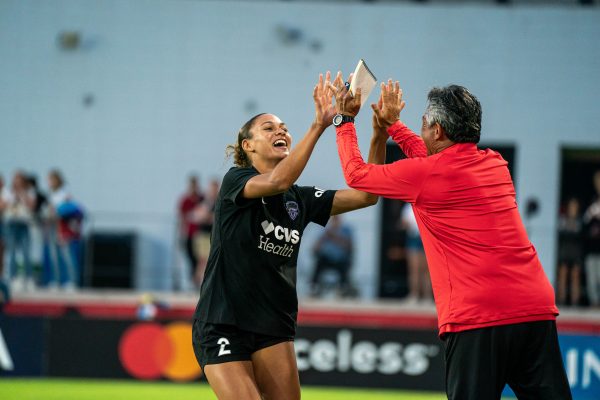 PHOTOS: Reston Pride
Annual LGBTQ celebration held at Lake Anne Plaza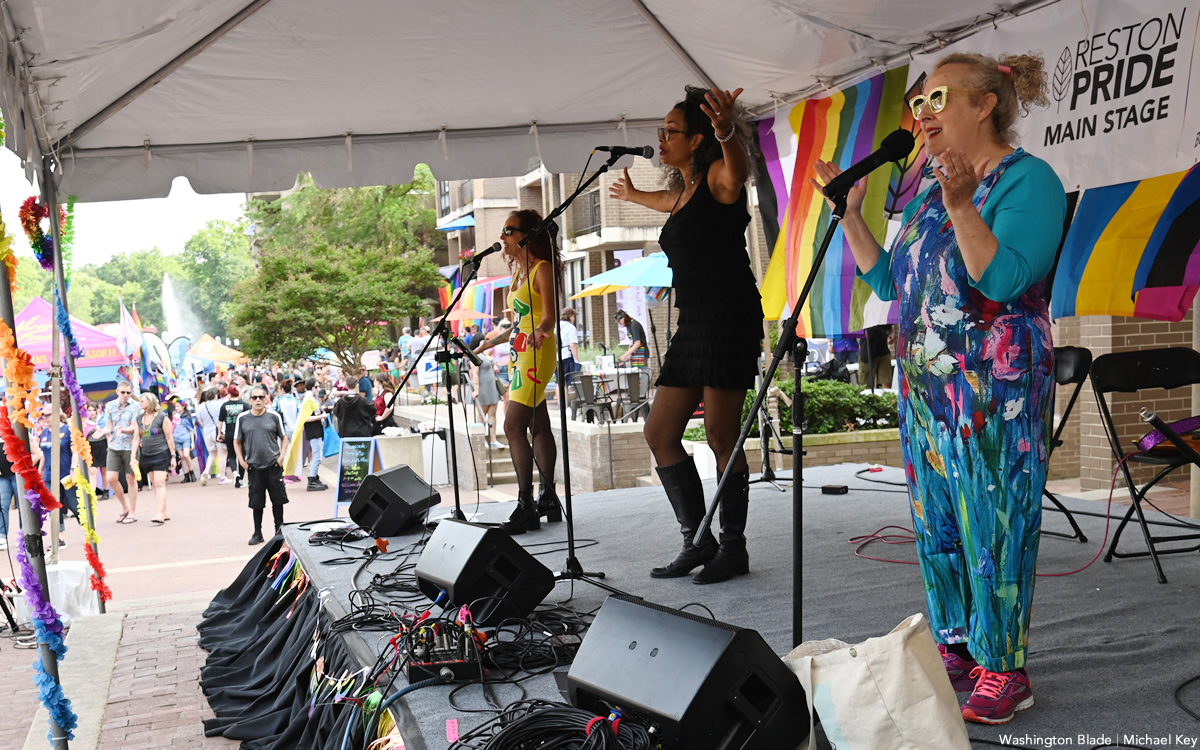 The 2023 Reston Pride Festival was held at Lake Anne Plaza in Reston, Va. on Saturday, June 3. The music group Betty was the headliner of the festival.
(Washington Blade photos by Michael Key)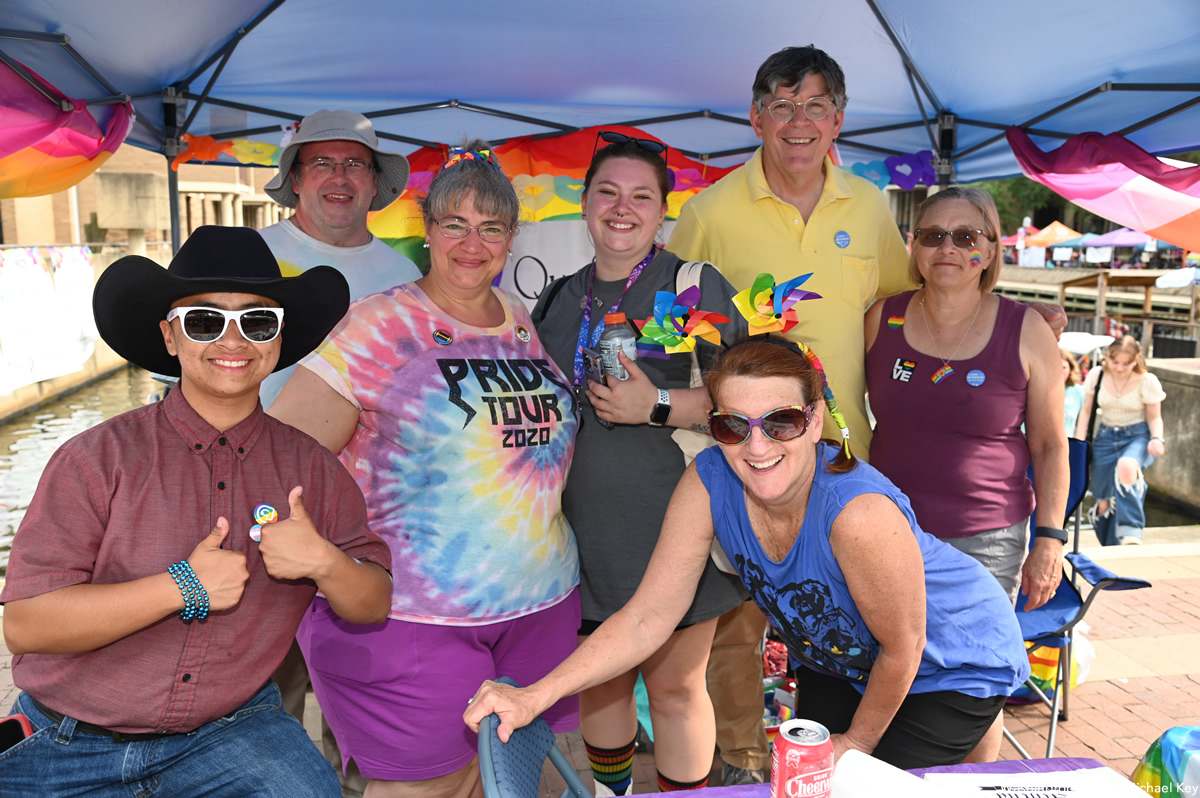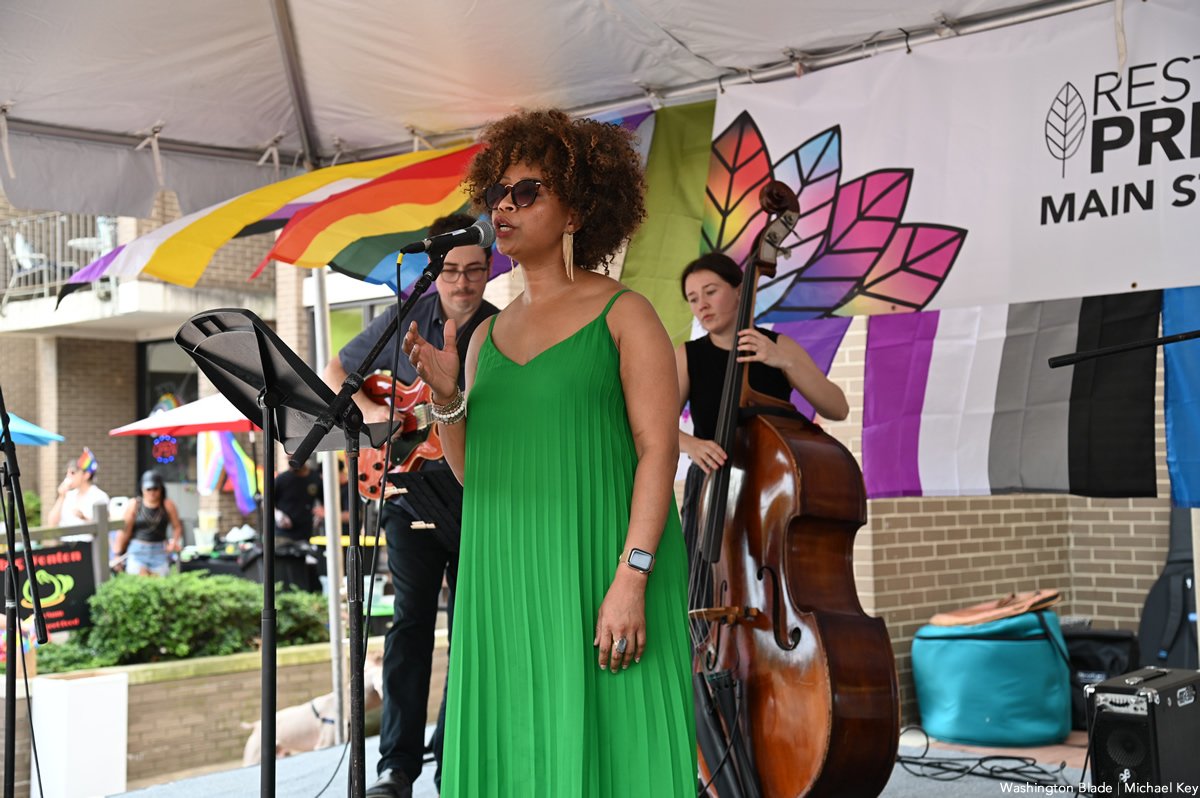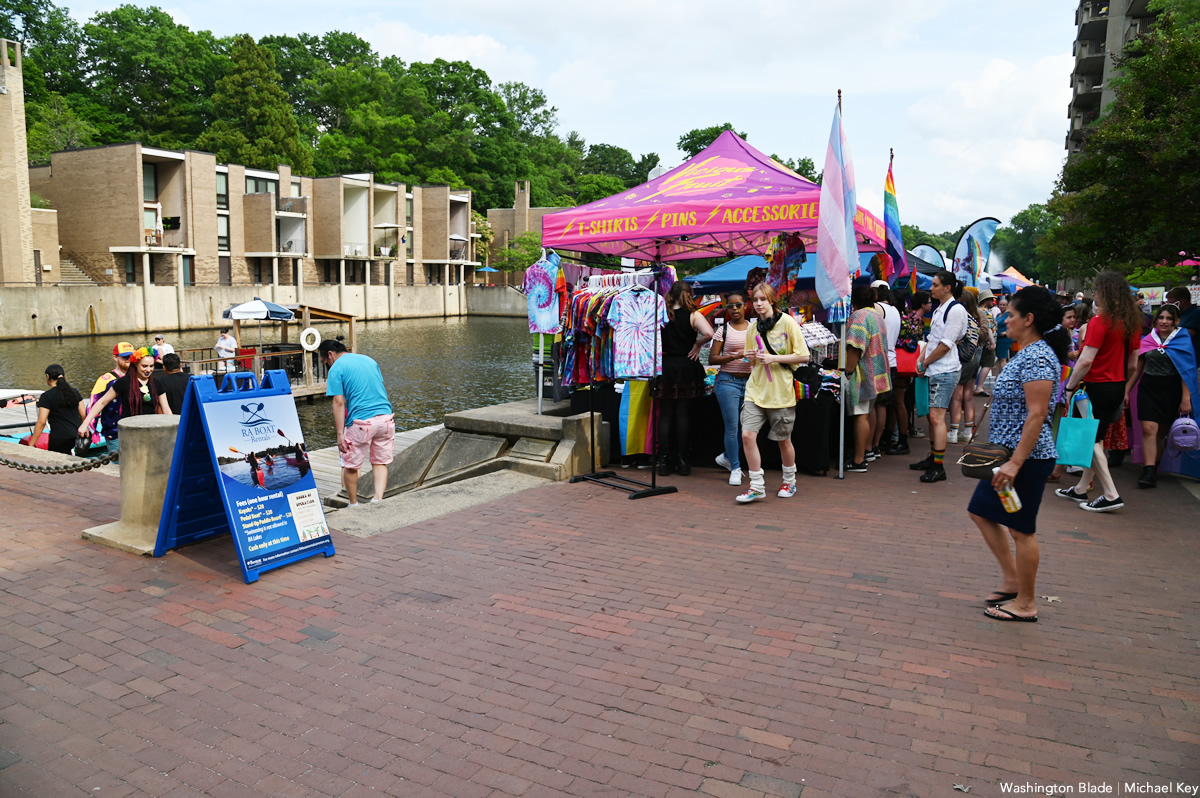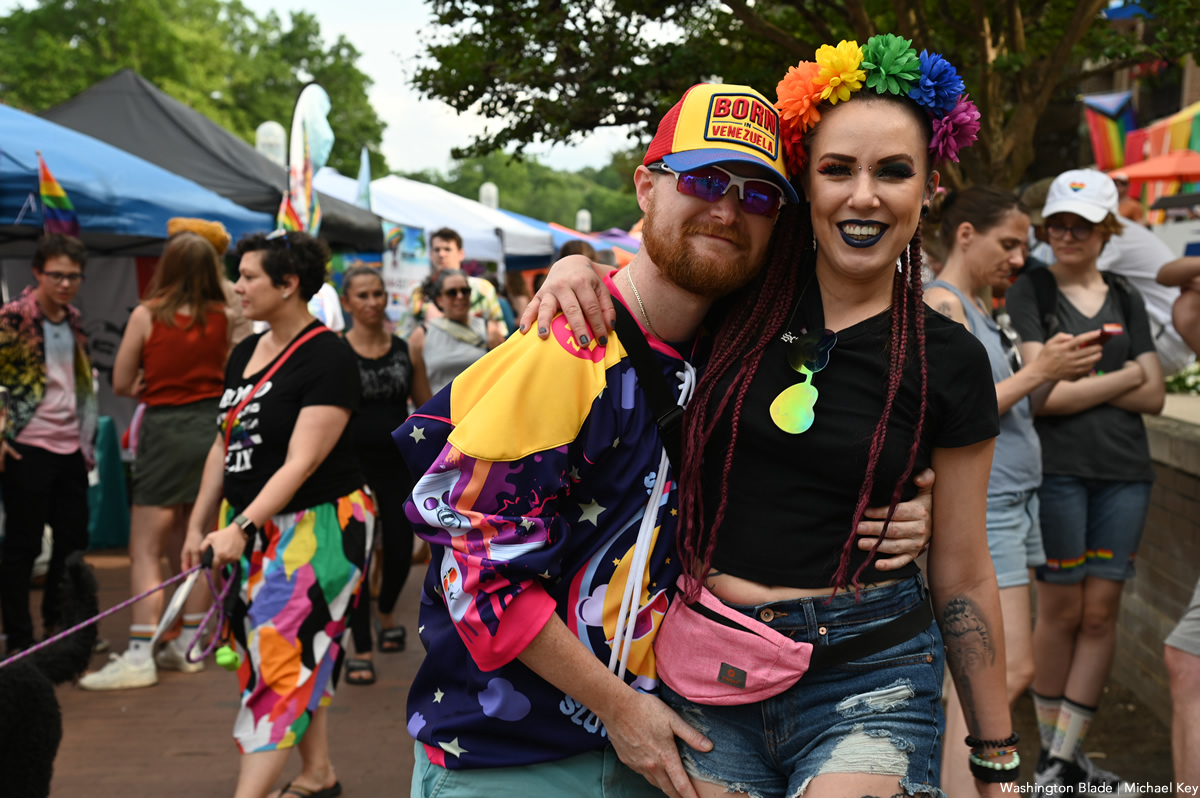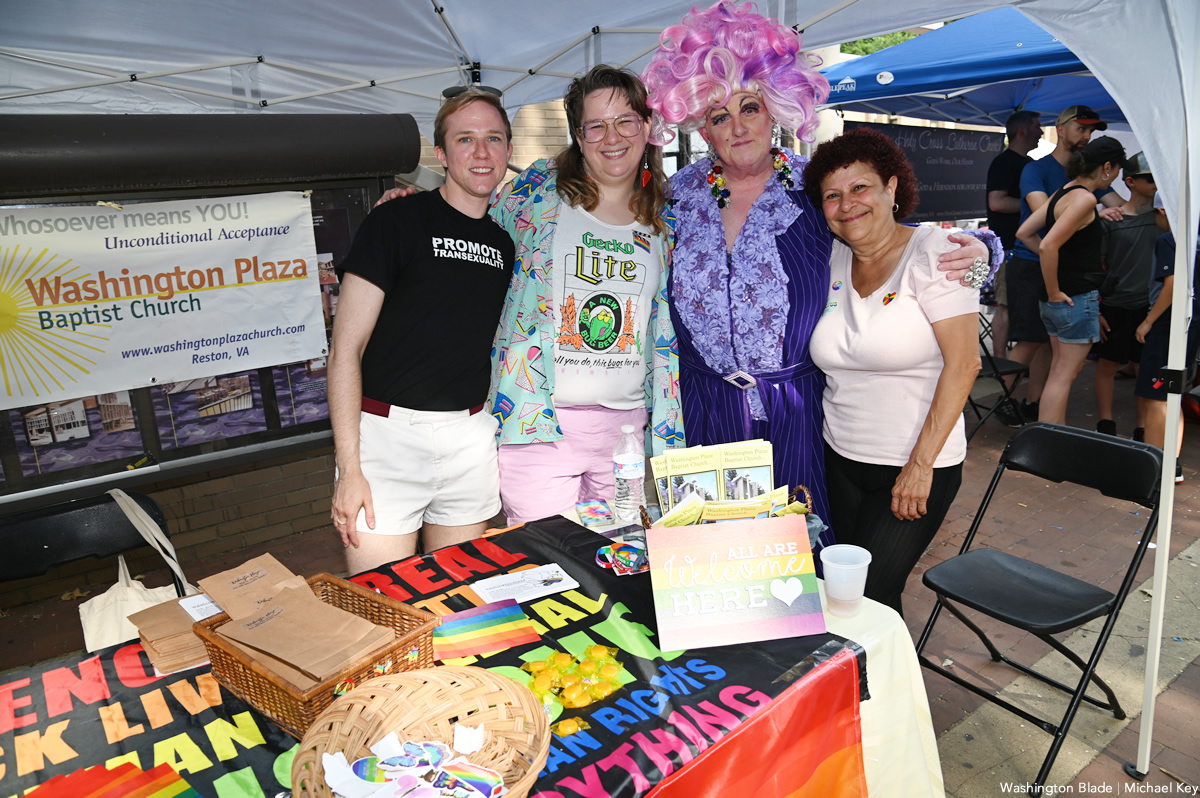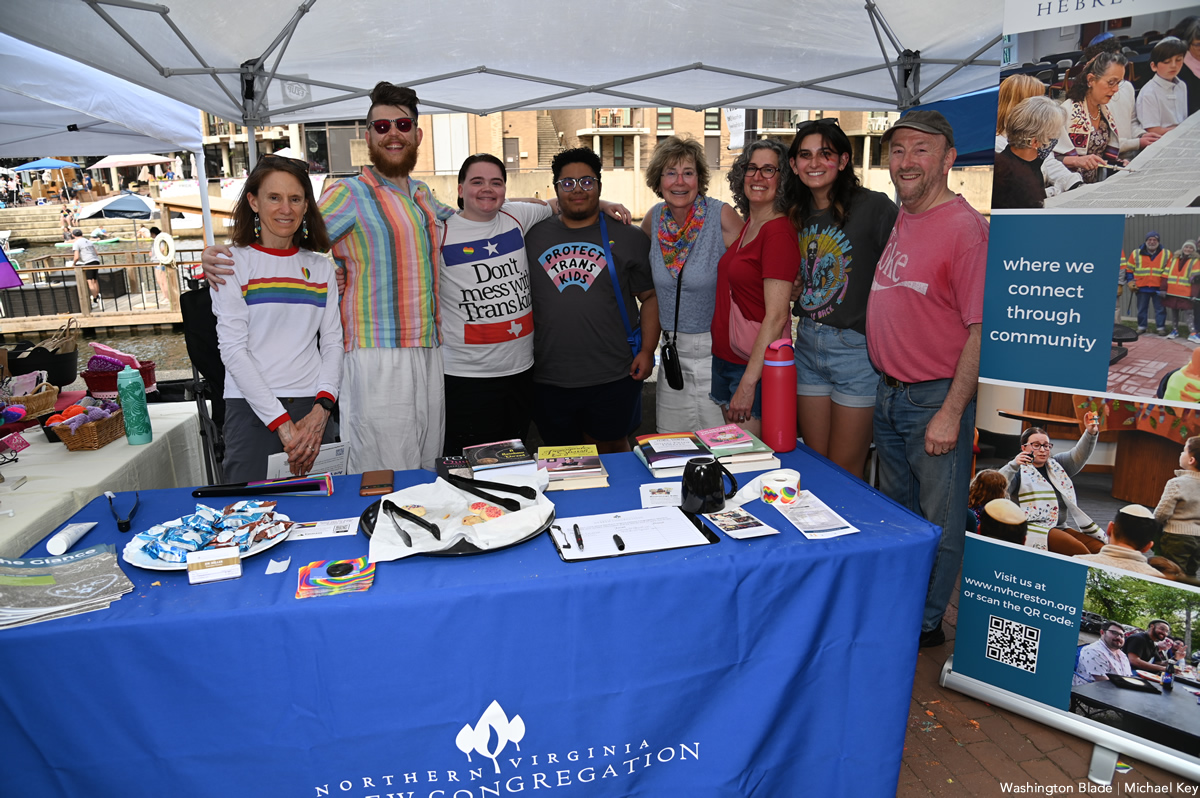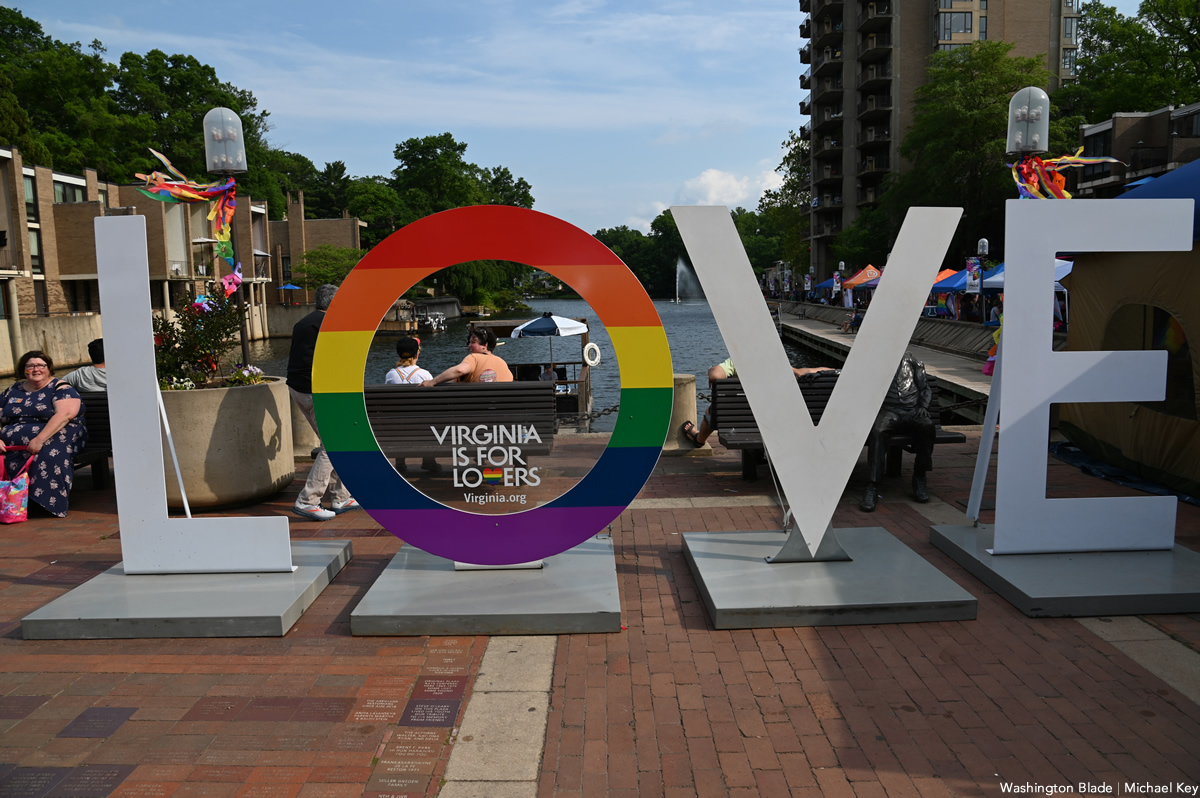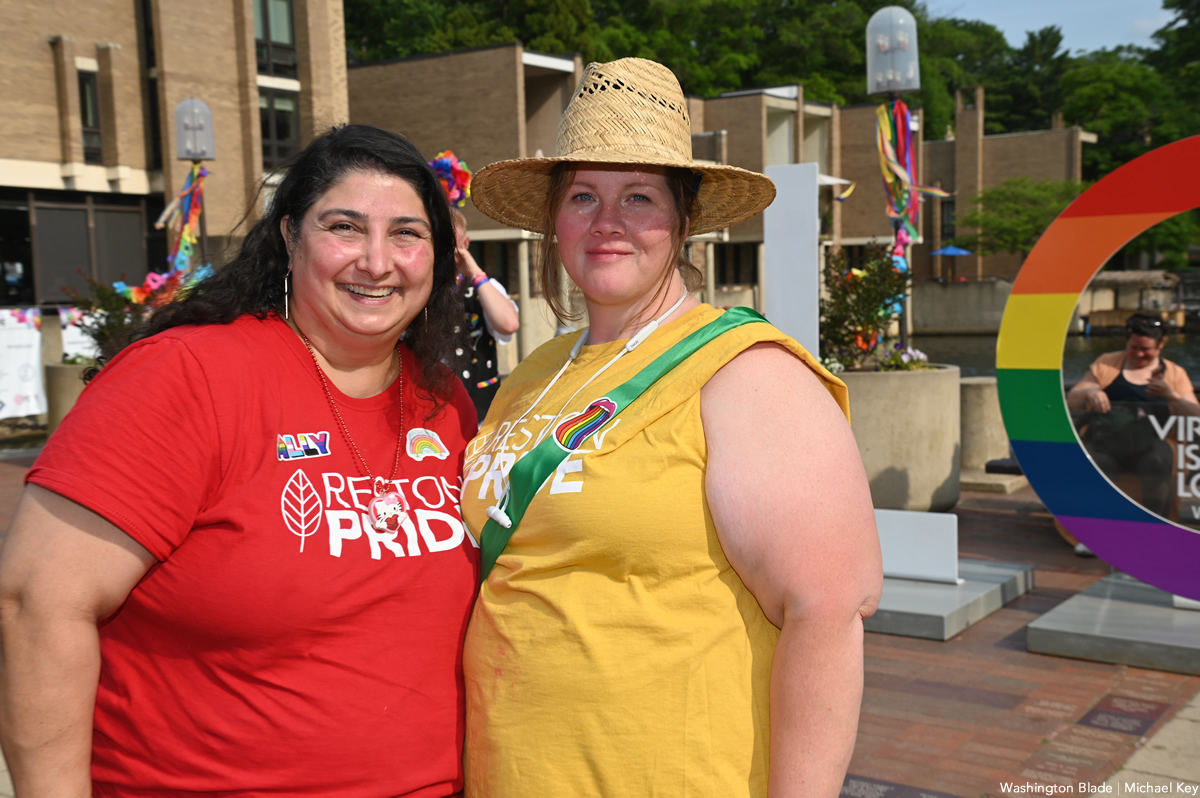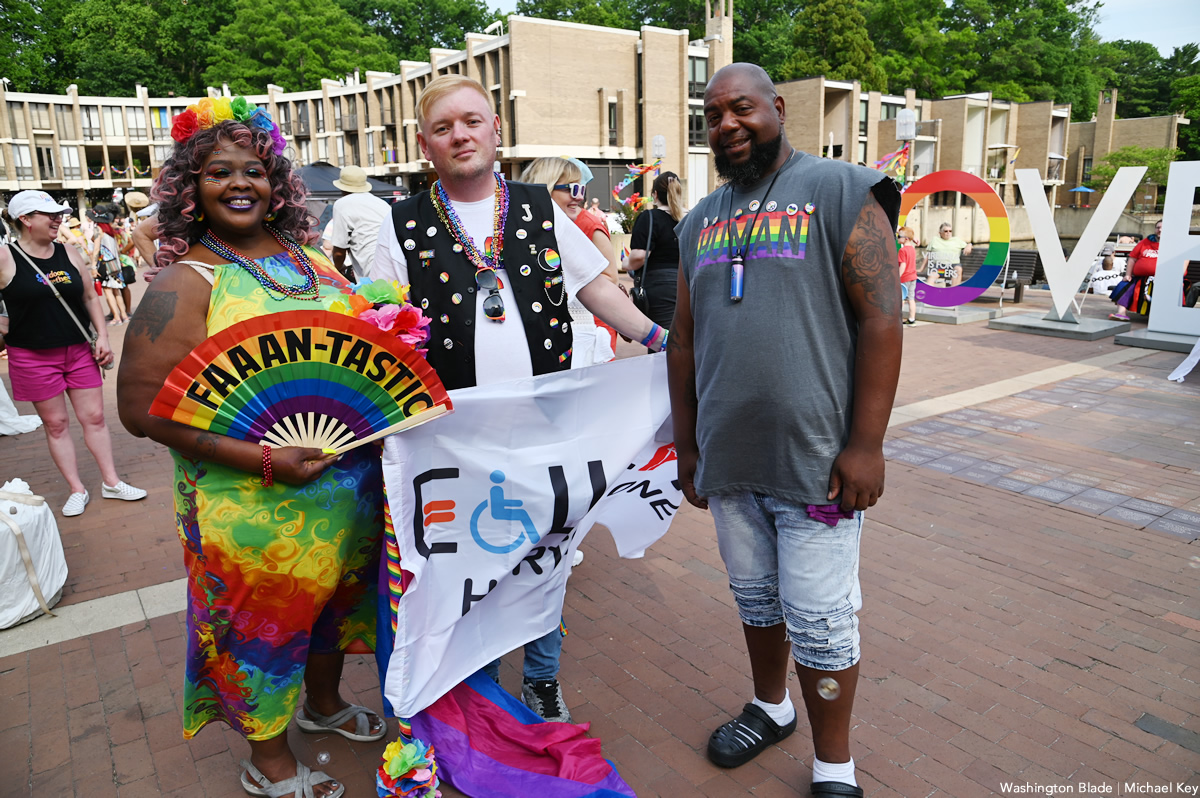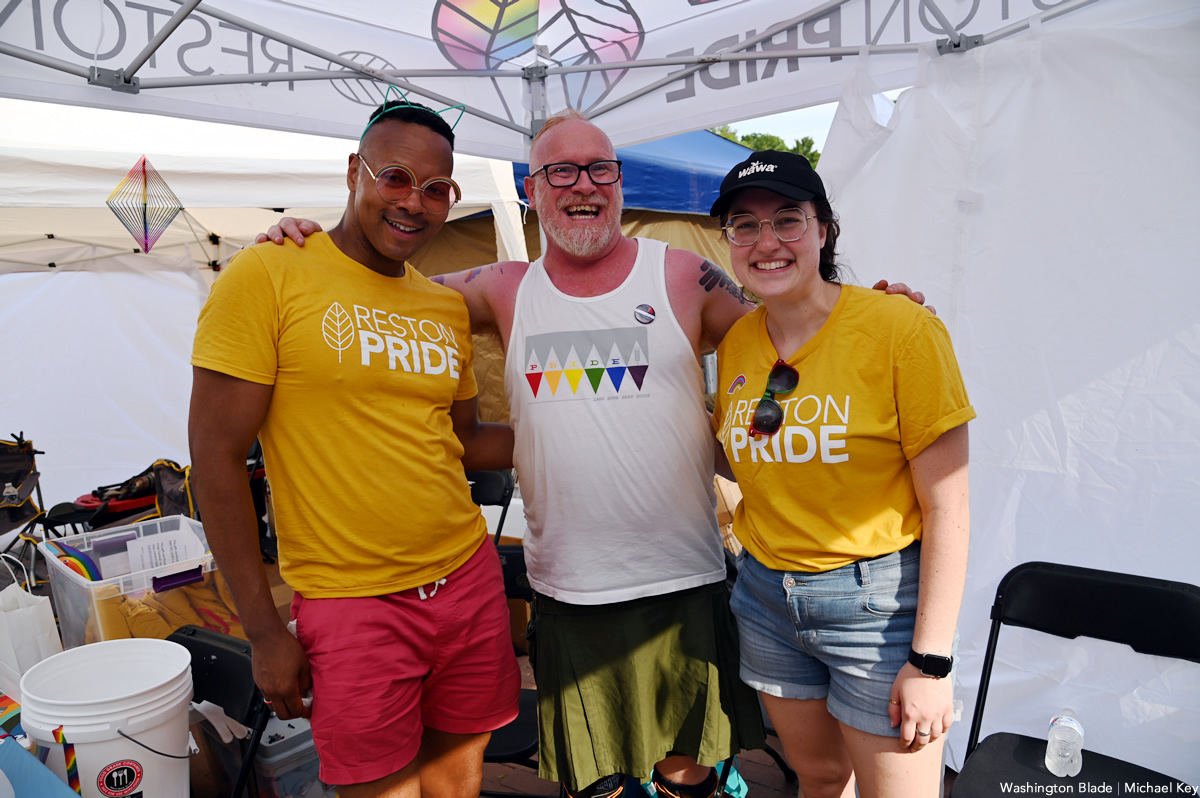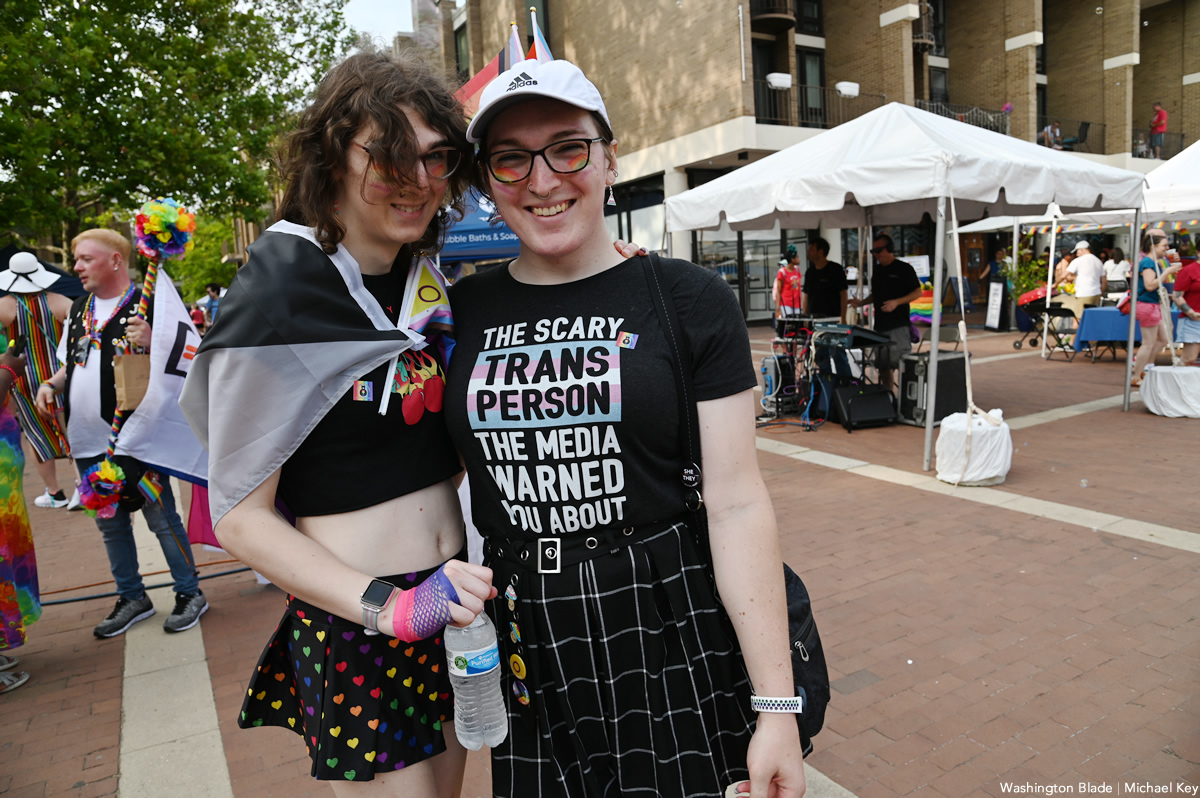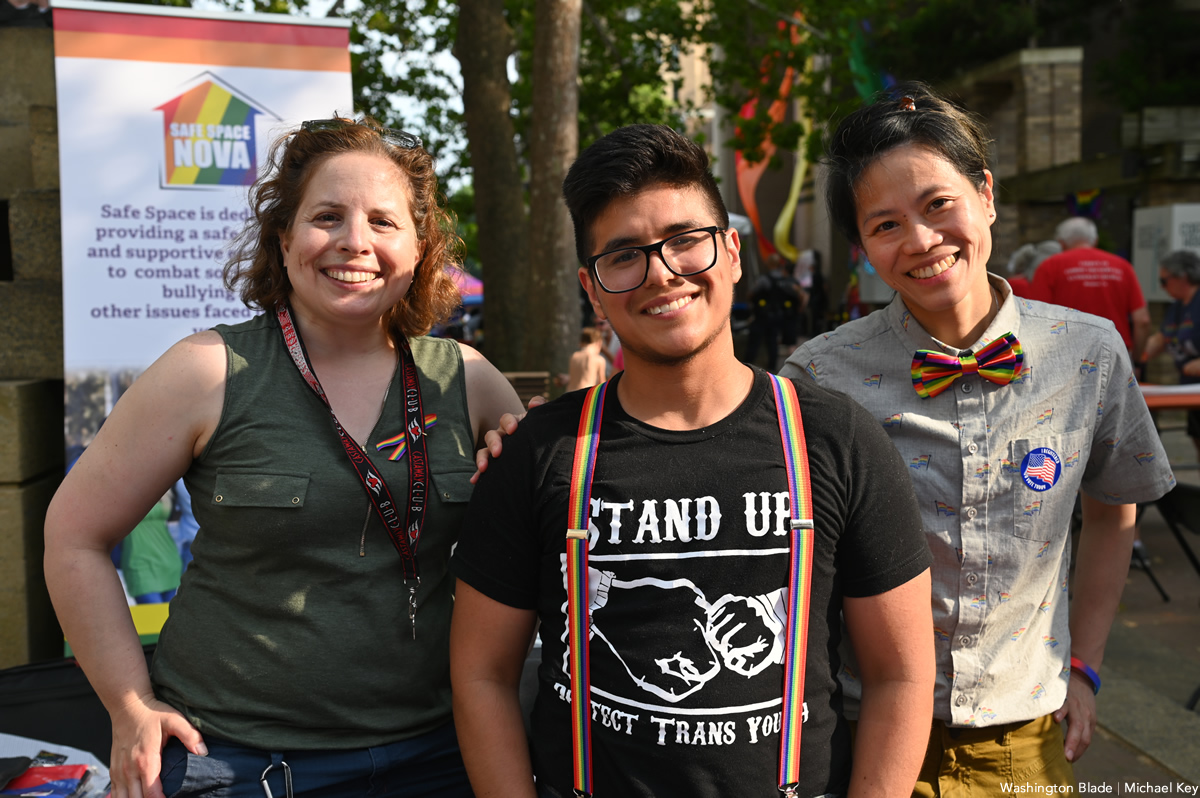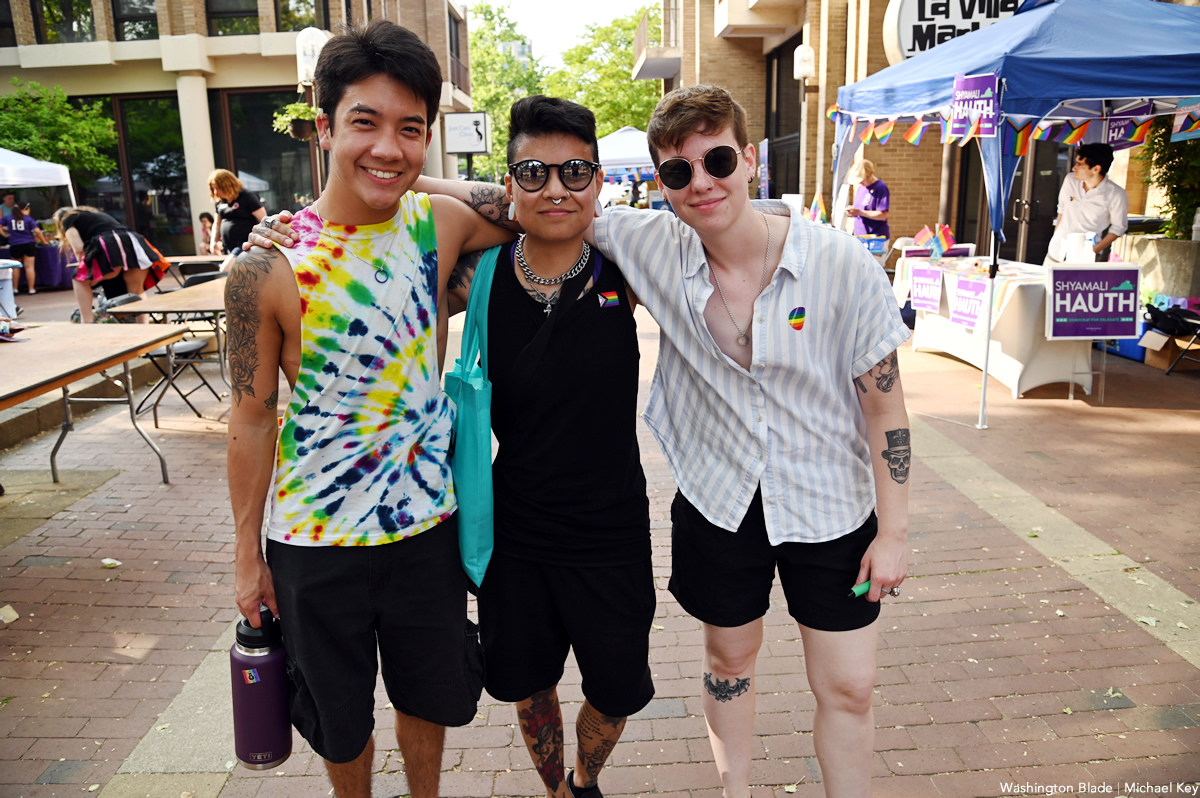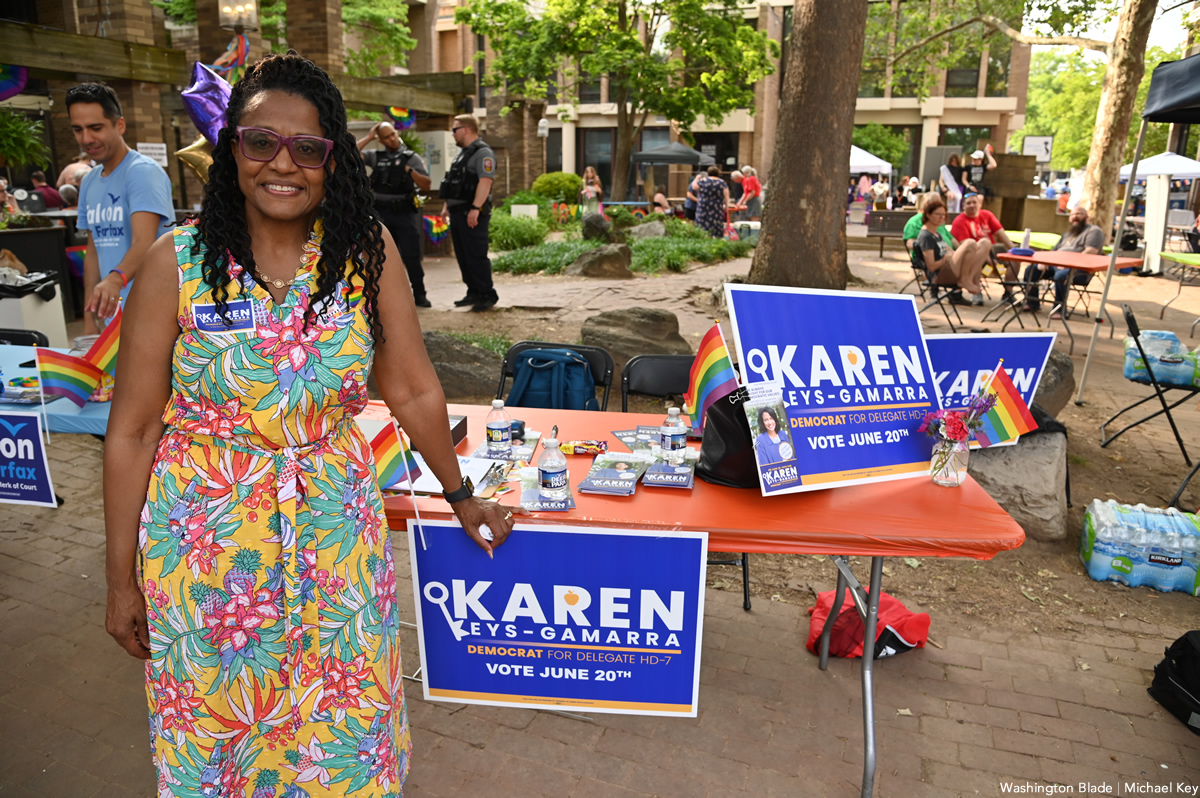 Covering @RestonPride for @WashBlade . @bettymusic performing: pic.twitter.com/sZaIlVANi8

— Michael Patrick Key (@MichaelKeyWB) June 3, 2023
PHOTOS: Alexandria Pride
Virginia city holds LGBTQ celebration at City Hall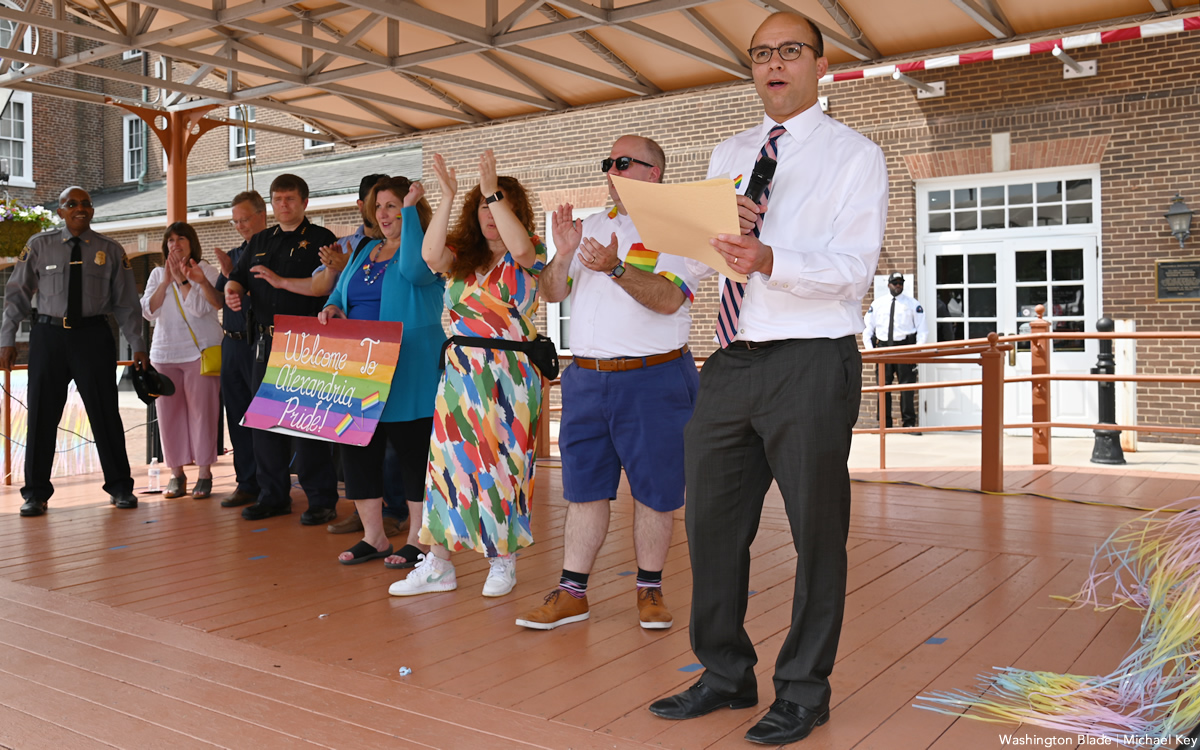 The City of Alexandria, Va. held its sixth annual LGBTQ Pride Festival at Alexandria City Hall on Saturday, June 3.
(Washington Blade photos by Michael Key)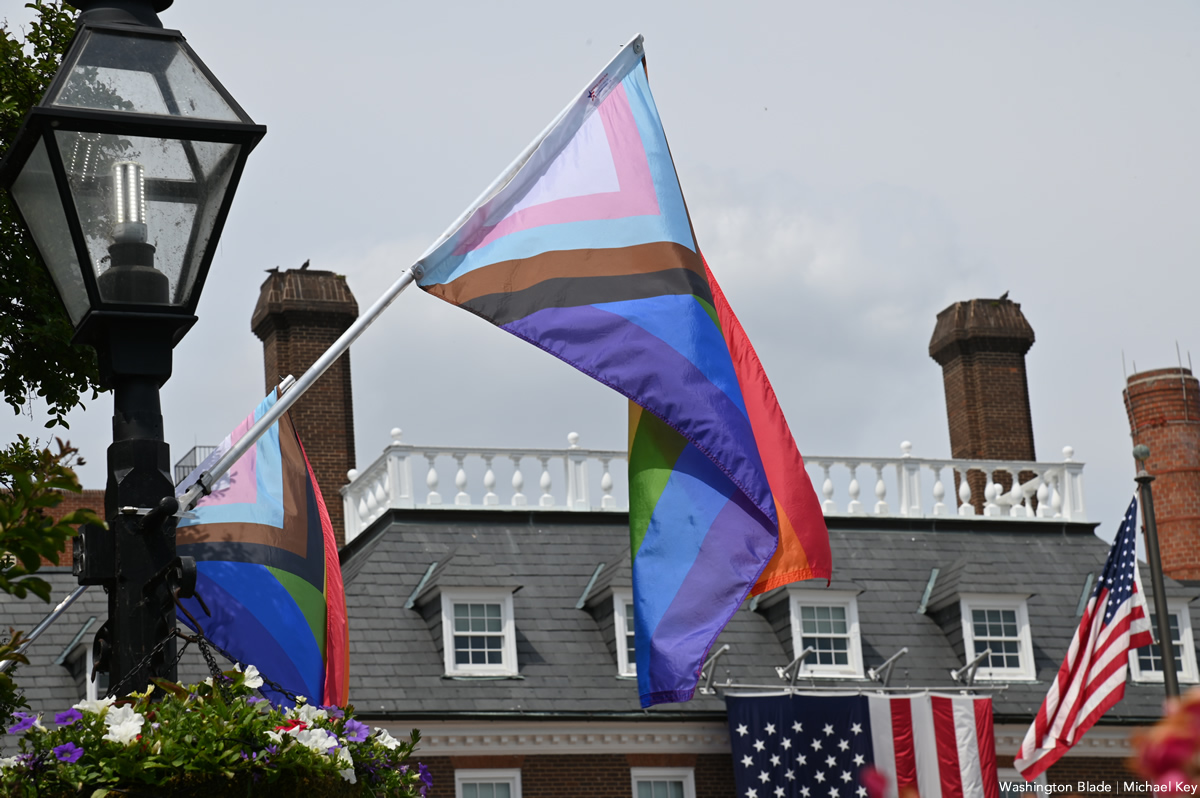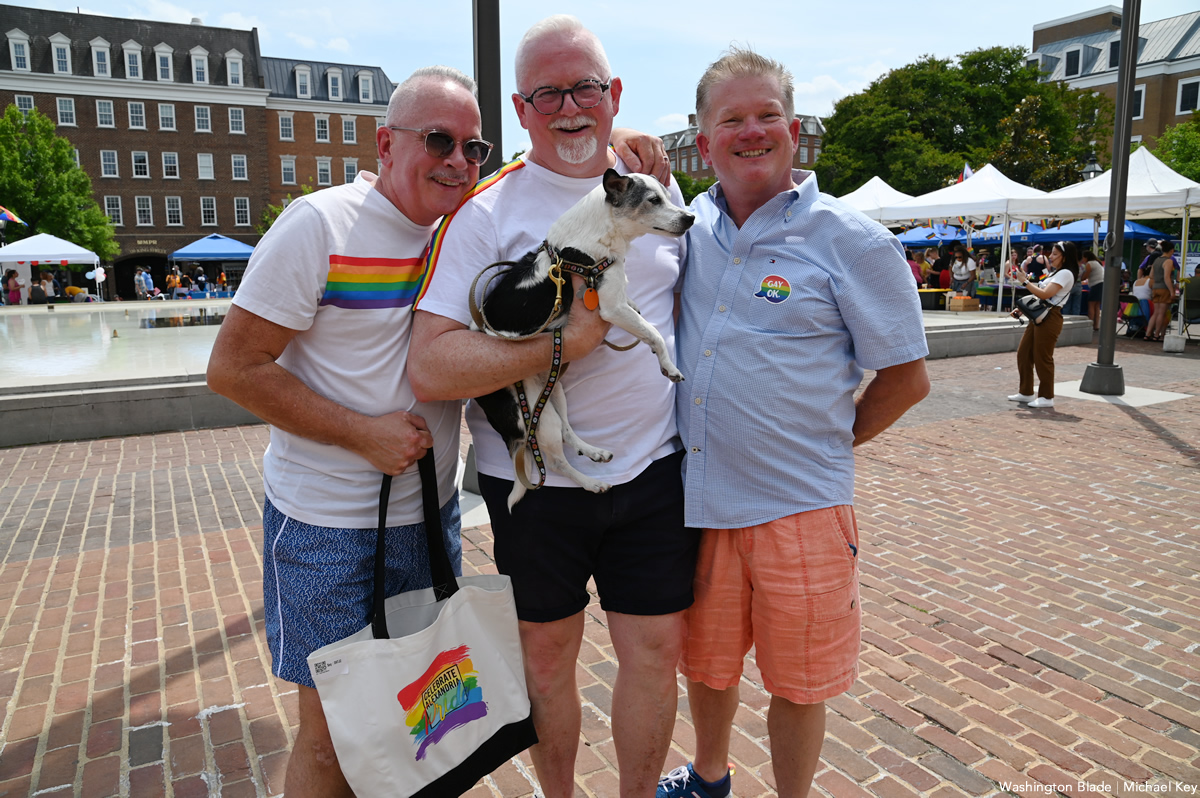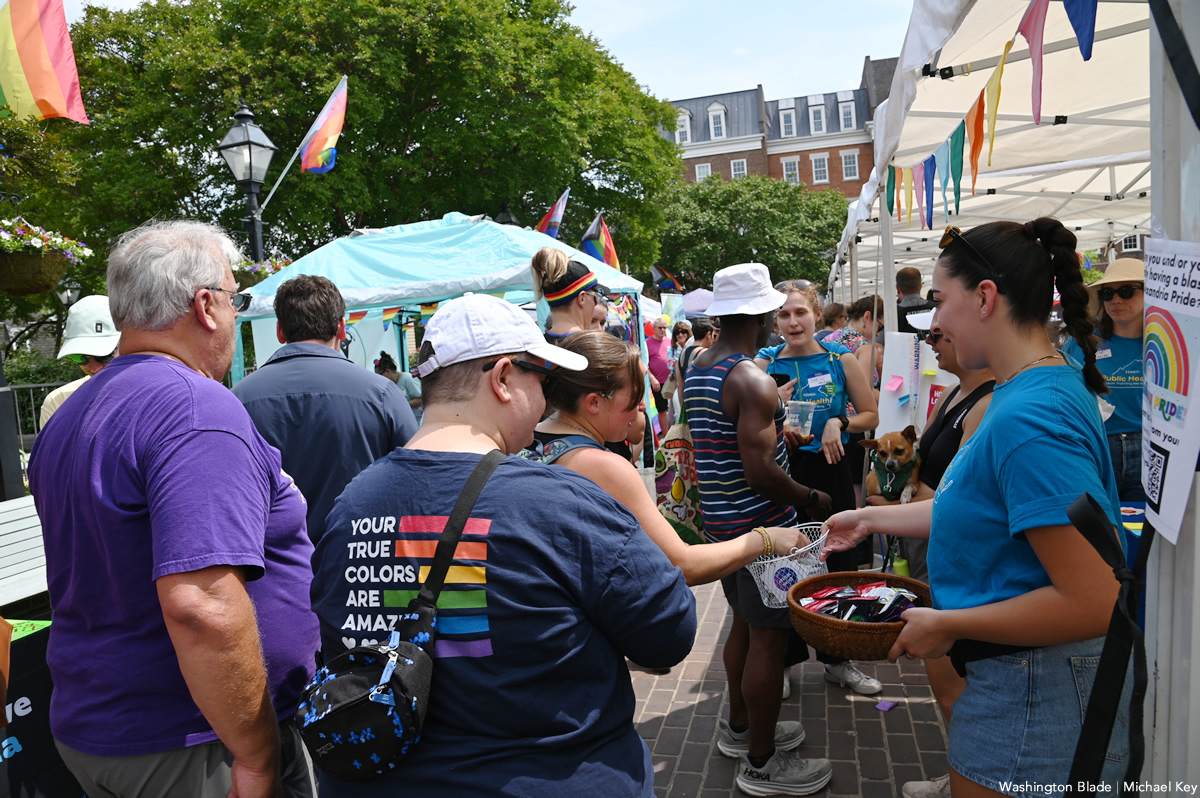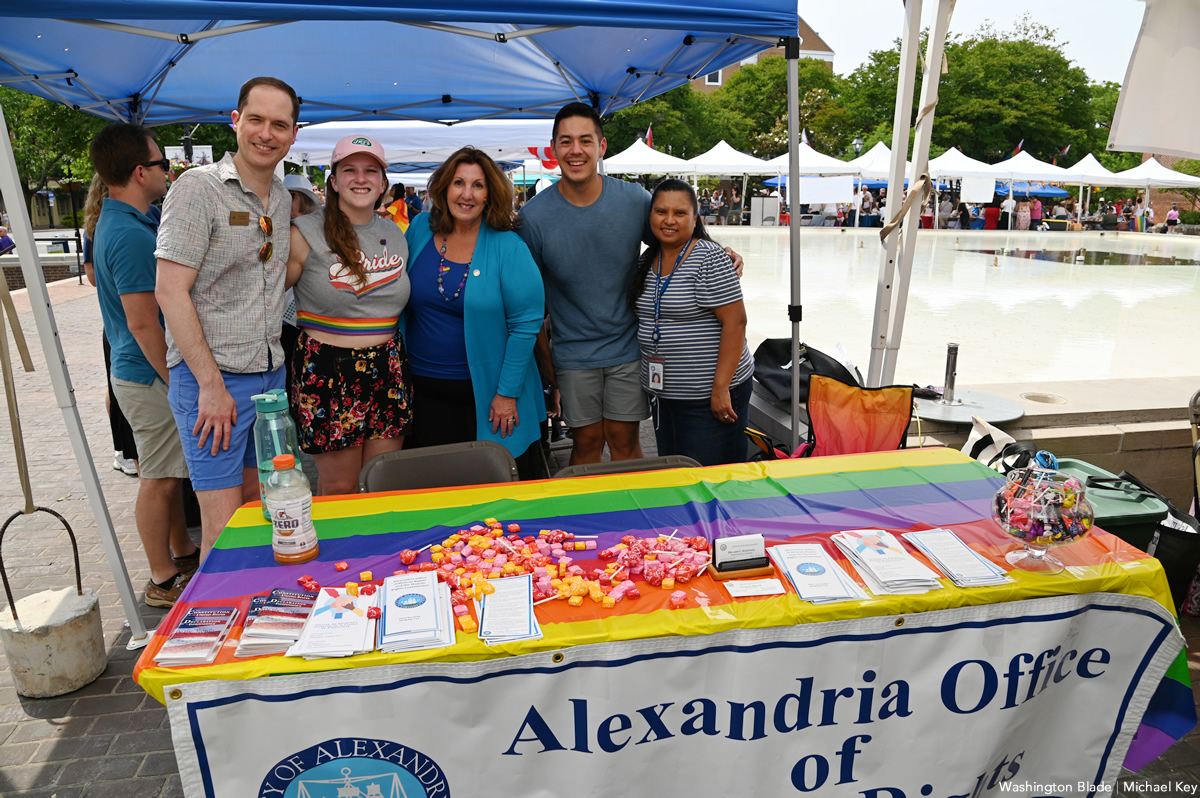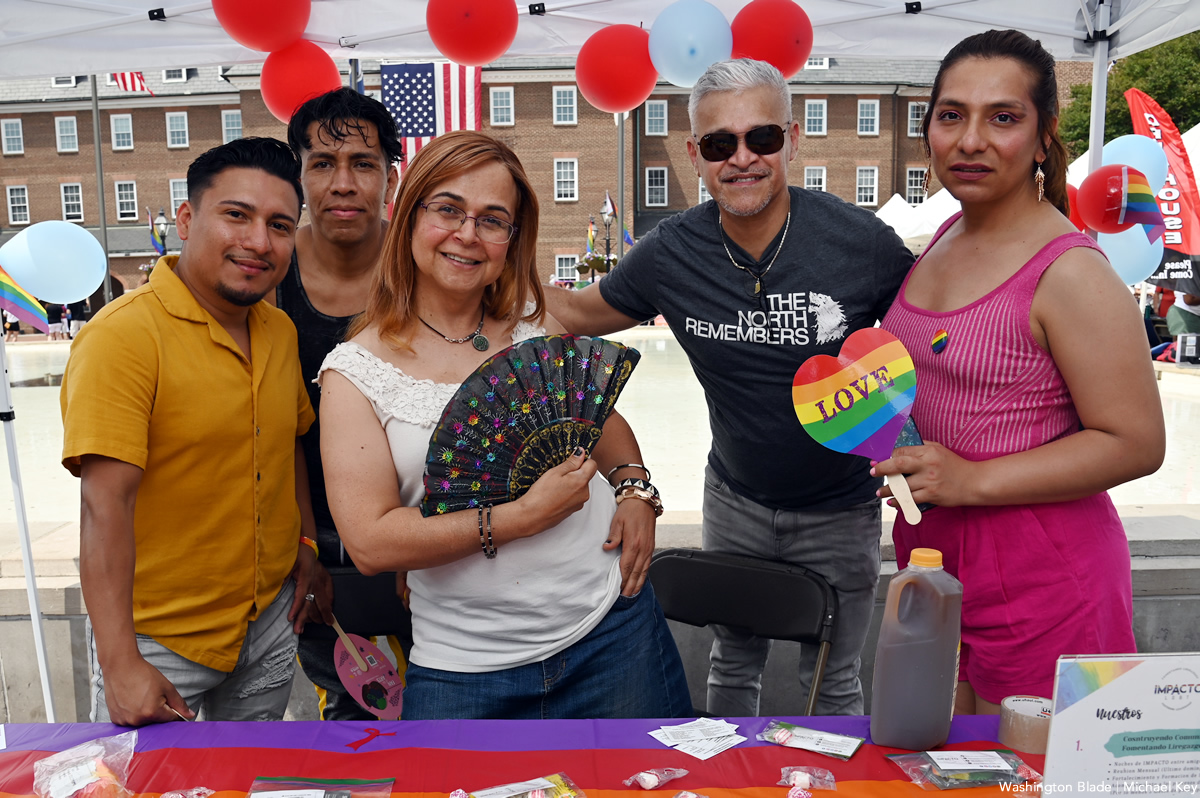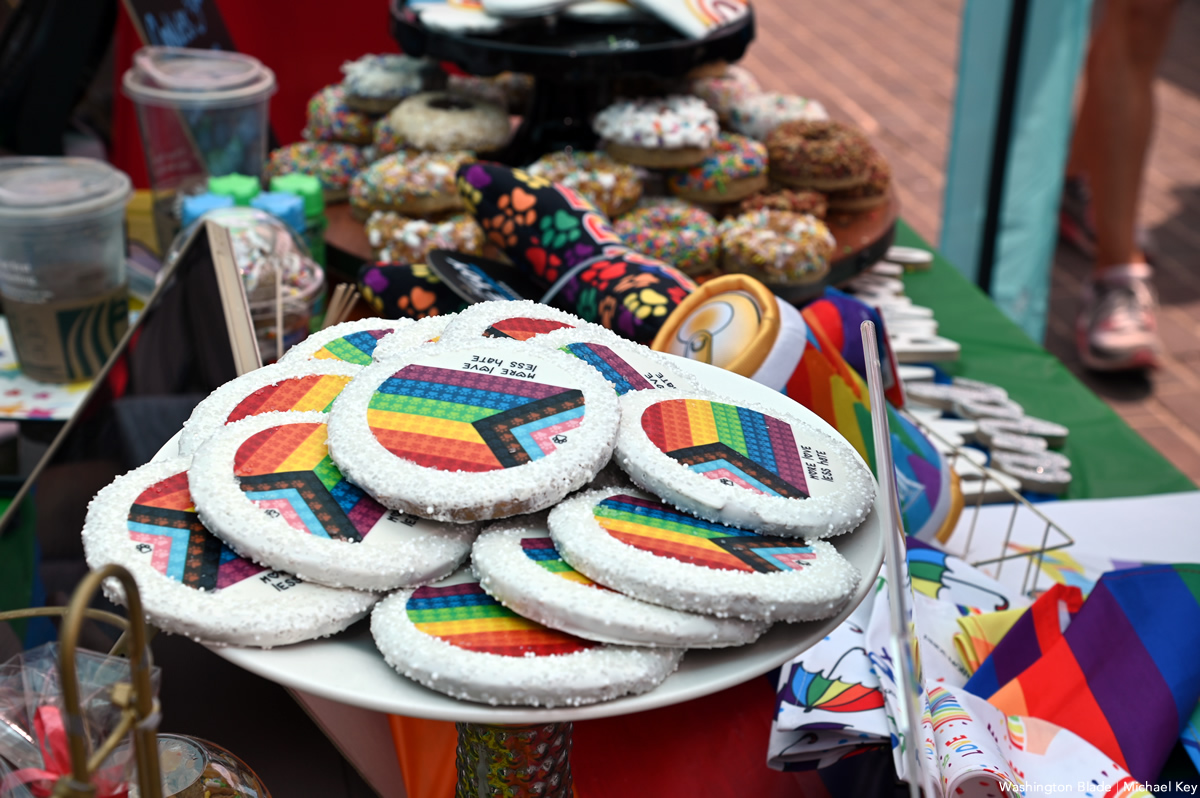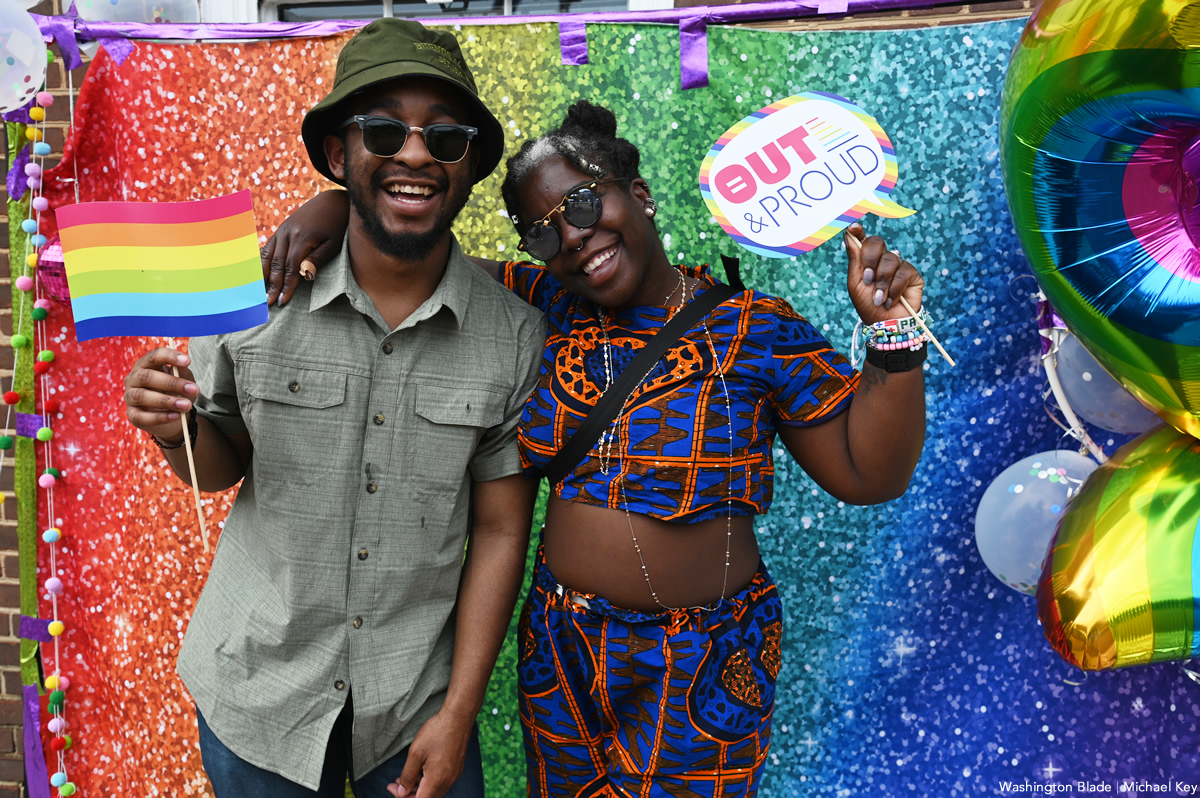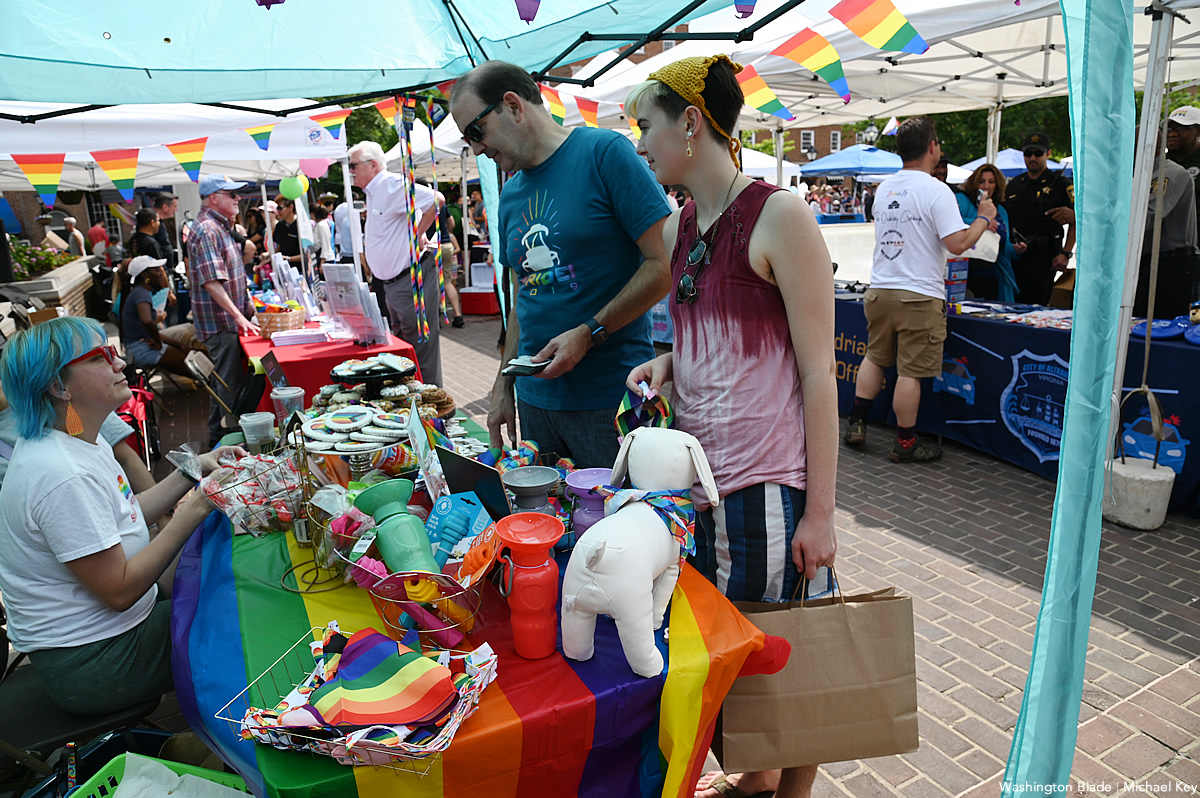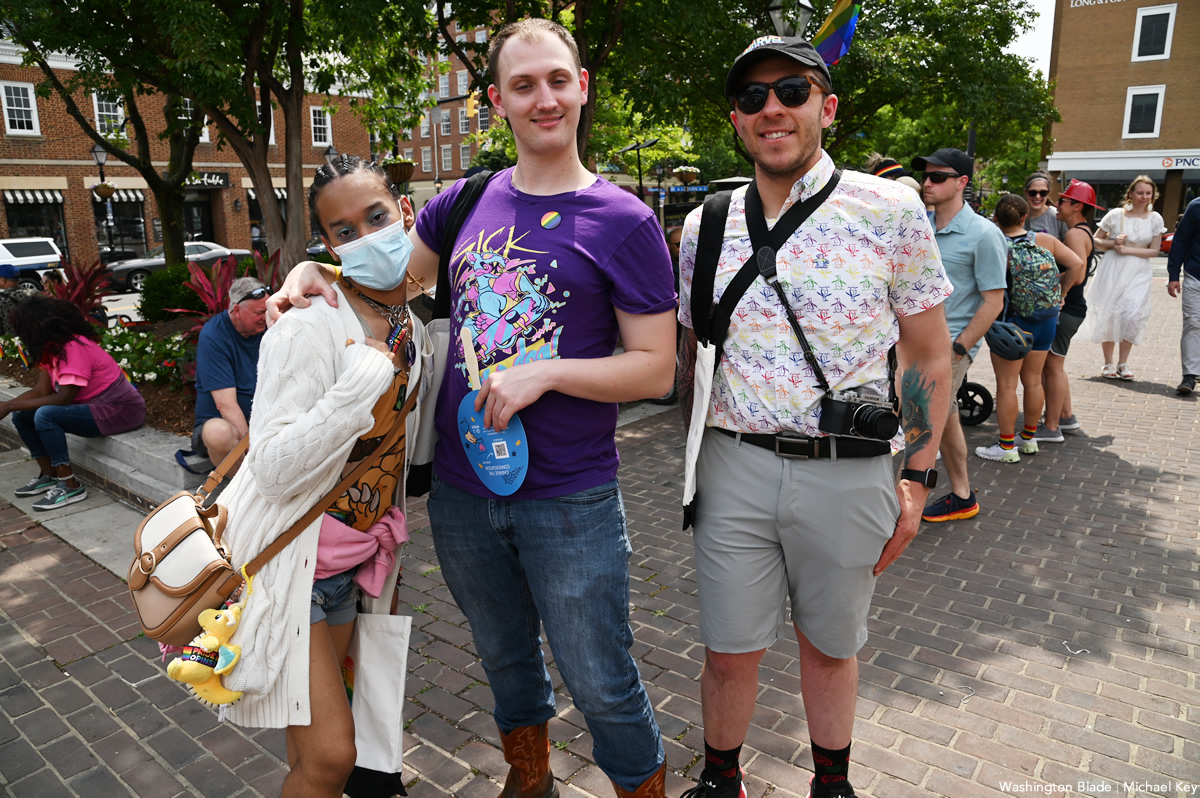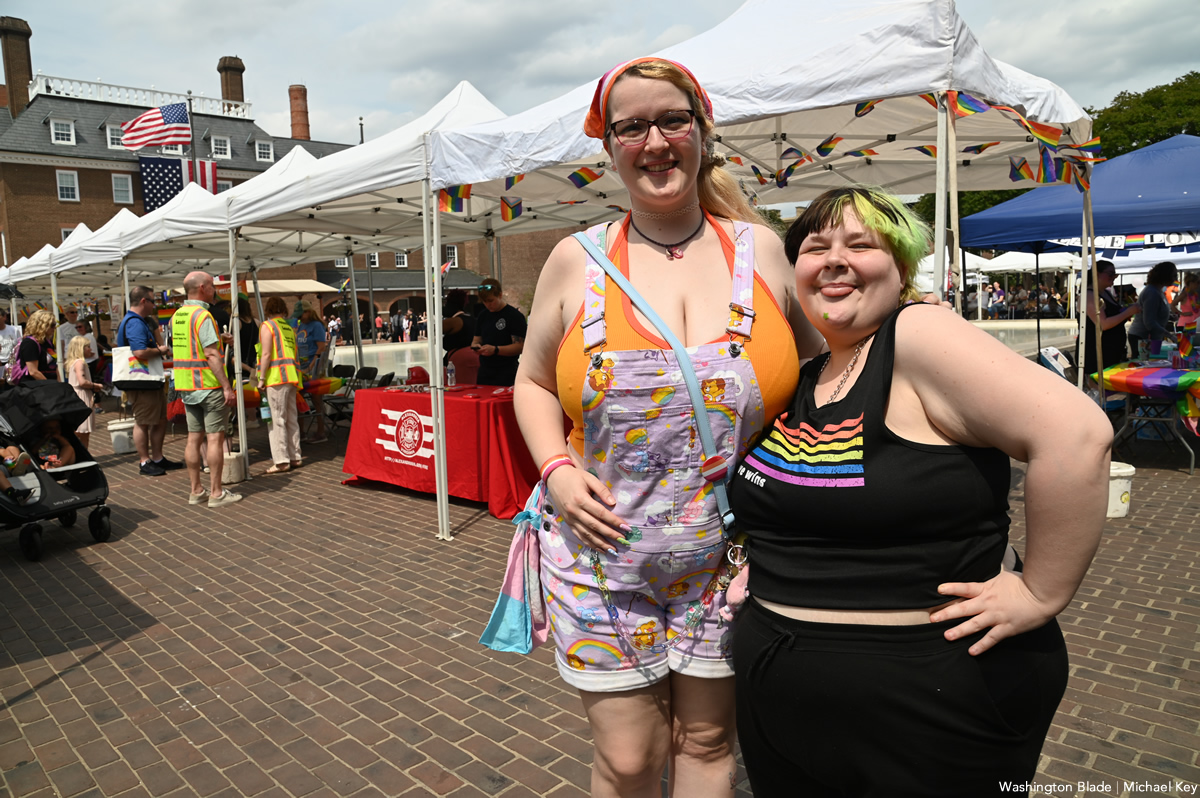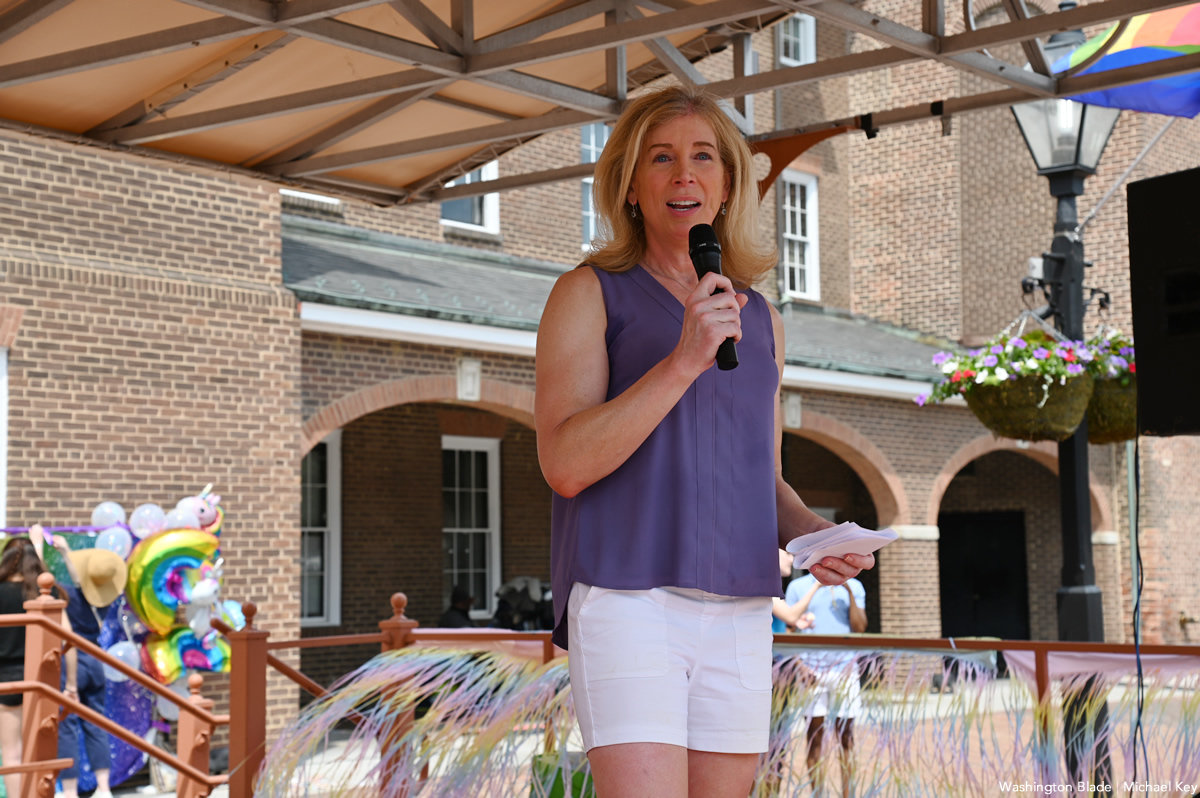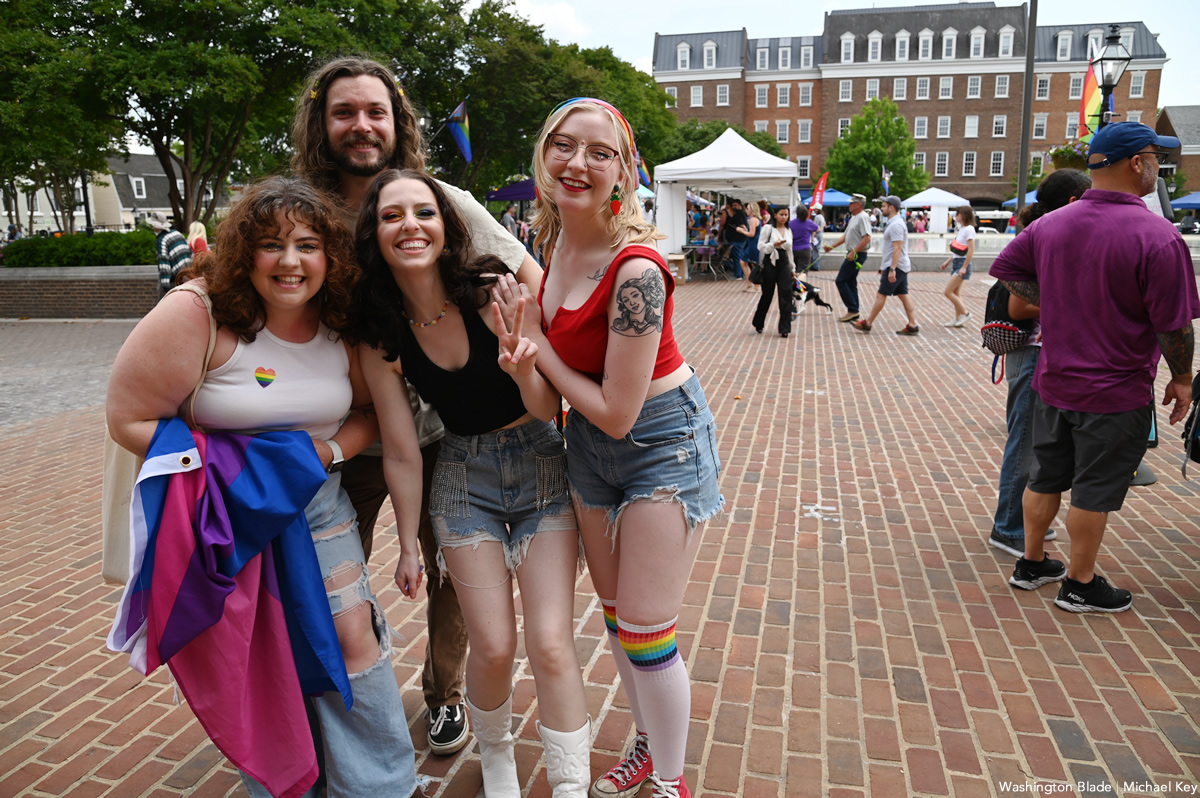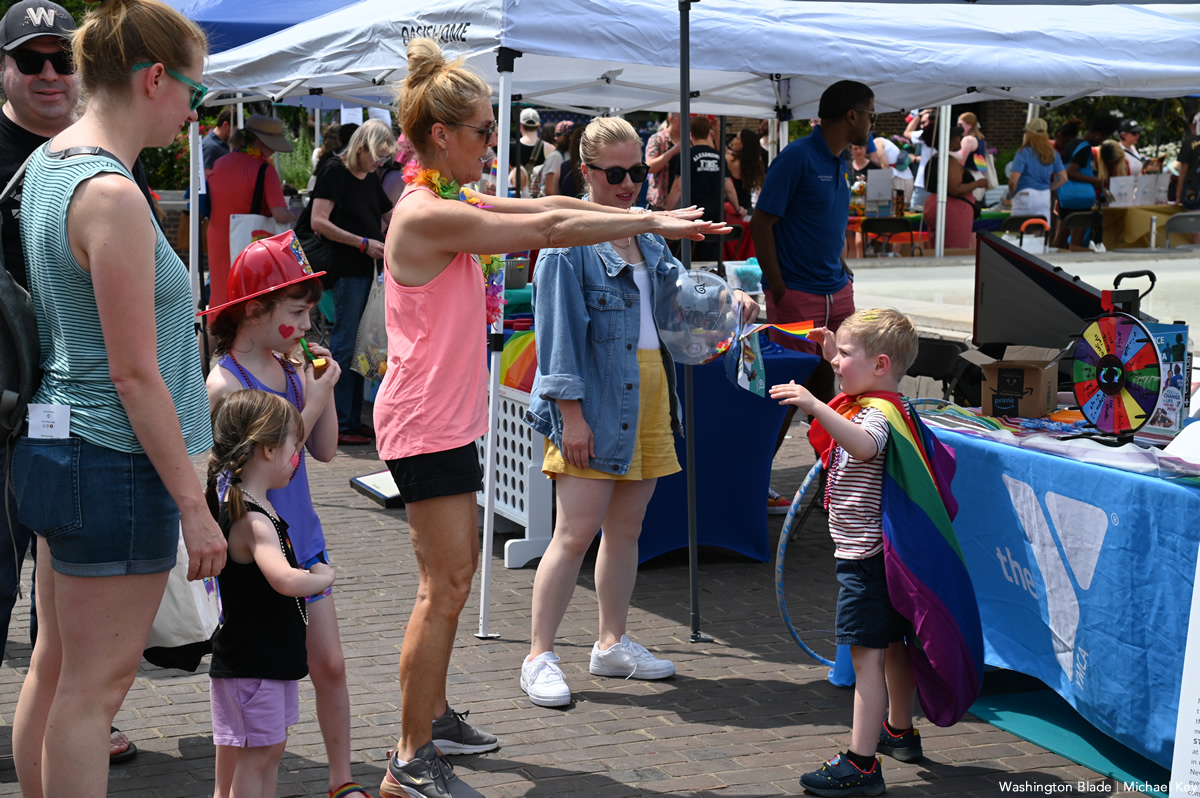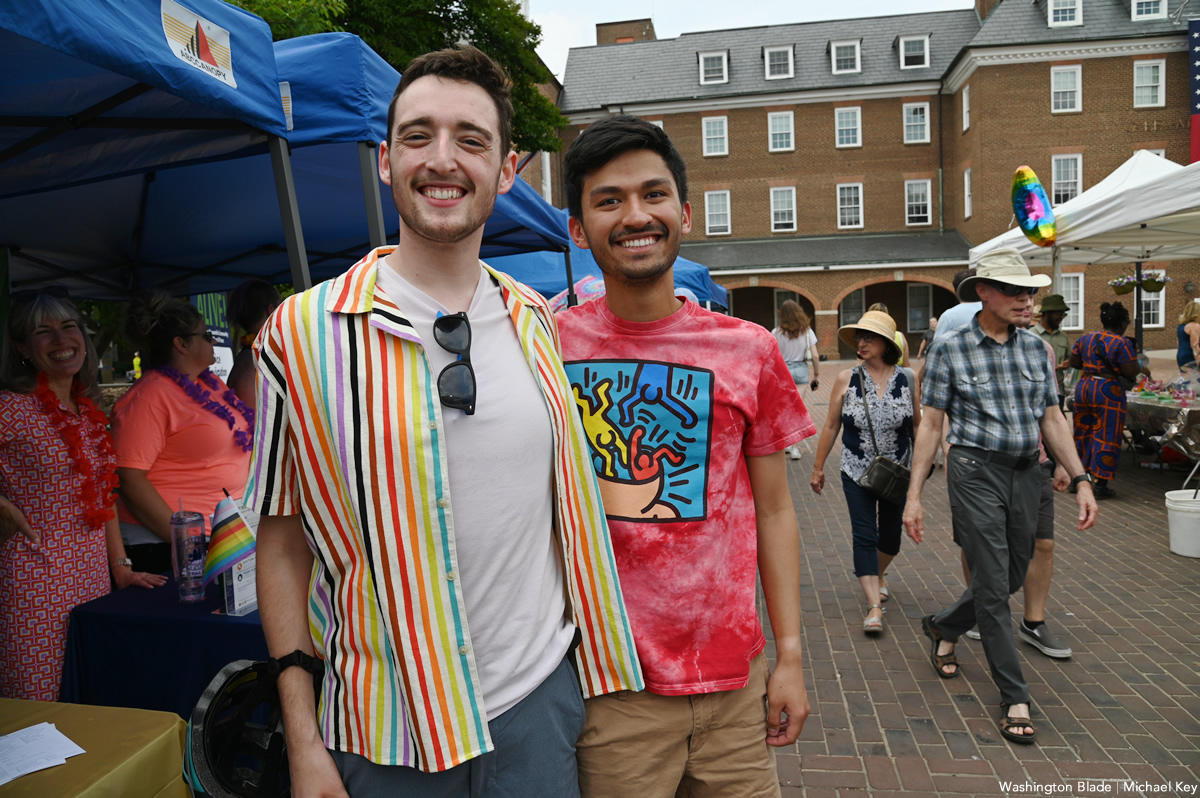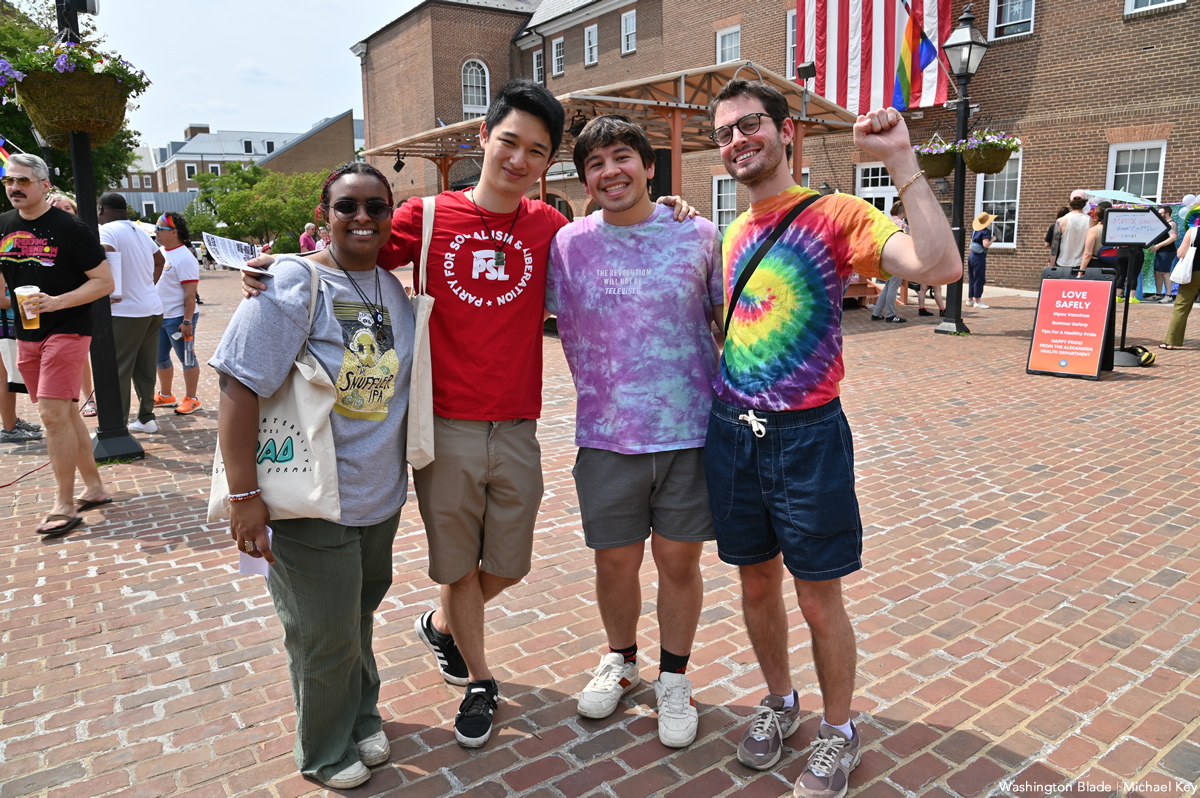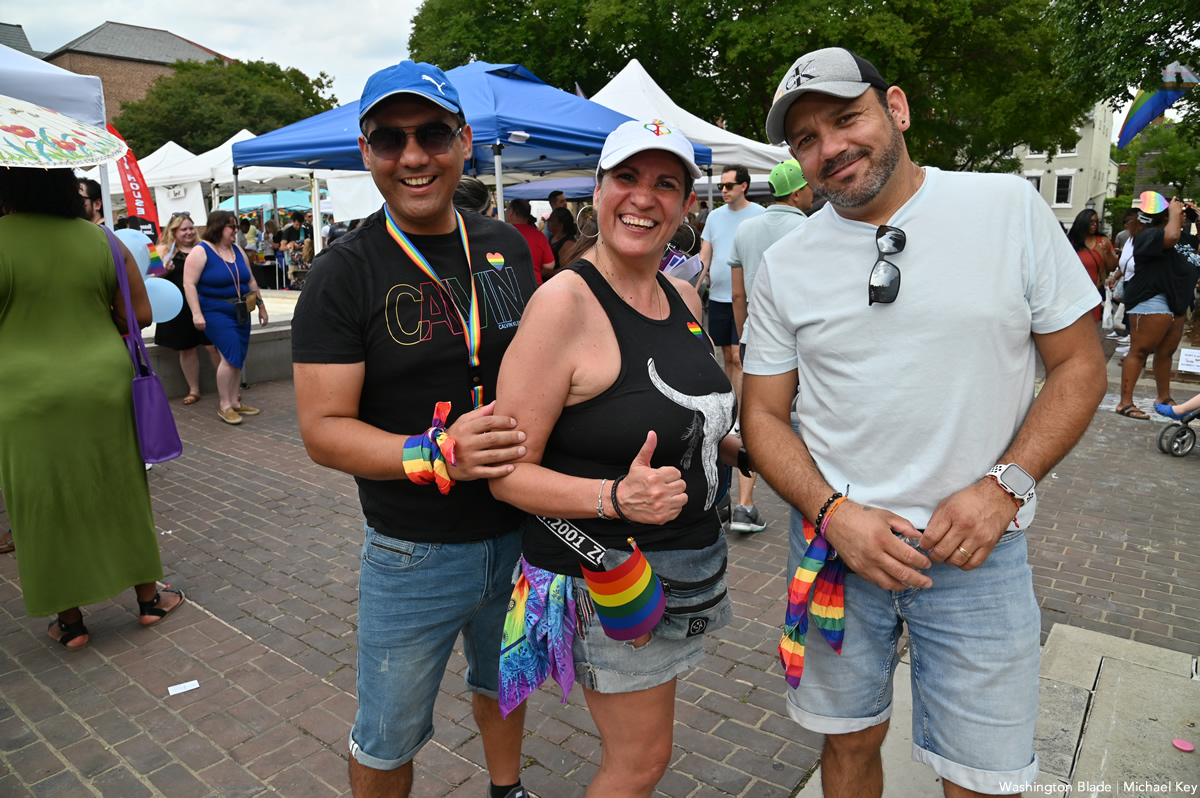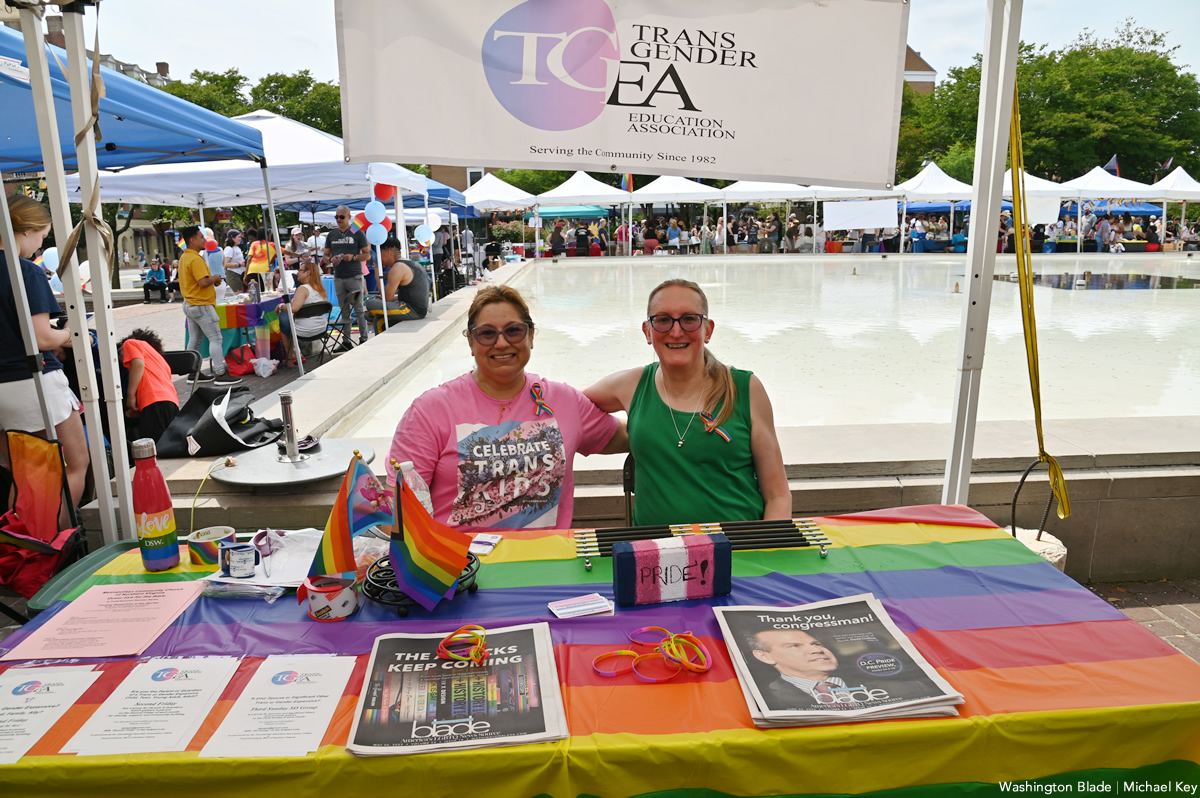 Covering Alexandria Pride for @WashBlade . #Pride #Pride2023 pic.twitter.com/bG0fJk24Lv

— Michael Patrick Key (@MichaelKeyWB) June 3, 2023