February 7, 2013 at 10:00 am EST | by WBadmin
Testing poz could lead to legal issues in Mich.
ANN ARBOR — Michigan health officials are using HIV surveillance technologies to assist in enforcing a "health threat" law that makes it illegal for HIV-positive people to have sex without disclosing their status, the Windy City Times has reported.
A new University of Michigan study reveals that health officials employ the state's names-reporting database, alongside partner services referrals, for law enforcement purposes, the Times wrote. But the study's author Trevor Hoppe, a doctoral candidate in sociology and women's studies, says this is bad social policy.
When clients visit publicly funded health clinics in Michigan to be tested for HIV, health officials ask clients extensive questions about their sexual practices and partners. If the client tests positive for HIV or other sexually transmitted diseases, the counselor will provide treatment referrals but are also legally mandated to ask clients to report the names of sexual partners, which health officials attempt to contact to recommend that they be tested, the Times report said.
Hoppe found that some health officials also ask their clients if any of their partners reported to them that they were HIV-positive. Officials then attempt to cross-reference the reported name against the state's database of everyone in the state who has been diagnosed as HIV-positive. If an individual reported as a partner is identified by the state as HIV-positive and the client did not report that they disclosed, an investigation would be launched that could have legal ramifications.
"The evidence is mounting that these laws are bad public policy and certainly bad public health policy, yet Michigan health officials are helping to enforce them," the Times reported Hoppe as saying.
The findings appear in the February issue of the journal Social Problems.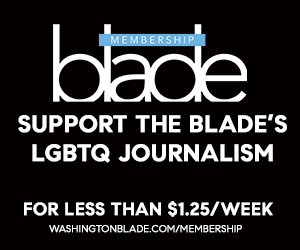 Sign Up for Blade eBlasts