Pope announces resignation
Benedict's opposition to same-sex marriage, condom use sparked controversy
"After having repeatedly examined my conscience before God, I have come to the certainty that my strengths, due to an advanced age, are no longer suited to an adequate exercise of the Petrine ministry," he said in a statement the Vatican released.
A papal conclave elected Benedict, 85, in 2005 to succeed Pope John Paul II. He is the first pope to step down from the papacy since Pope Gregory XII resigned in 1415.
Gay Catholics and others have repeatedly criticized the pontiff for his statements against nuptials for gays and lesbians — including his description of same-sex marriage as "a manipulation of nature" during his annual Christmas message in December. He also described global efforts to allow gays and lesbians to tie the knot as a threat to "human dignity and the future of humanity itself" during his 2012 'State of the World' address.
Benedict, who was previously known as Cardinal Joseph Ratzinger, also enforced the Vatican's moral doctrine before his election to the papacy.
He wrote in a 1986 letter that gay men and lesbians are "intrinsically disordered." Benedict also said in the same document that gay organizations could no longer use church property.
The Vatican's ongoing opposition to condom use as a way to stop the spread HIV/AIDS has also sparked outrage among advocates.
"I am well aware that this ministry, due to its essential spiritual nature, must be carried out not only with words and deeds, but no less with prayer and suffering," the pope said. "However, in today's world, subject to so many rapid changes and shaken by questions of deep relevance for the life of faith, in order to govern the bark of Saint Peter and proclaim the Gospel, both strength of mind and body are necessary, strength which in the last few months, has deteriorated in me to the extent that I have had to recognize my incapacity to adequately fulfill the ministry entrusted to me."
New York Cardinal Timothy Dolan applauded Benedict's legacy.
"Pope Benedict often cited the significance of eternal truths and he warned of a dictatorship of relativism," he said shortly after the Vatican released the pope's resignation letter. "Some values, such as human life, stand out above all others, he taught again and again. It is a message for eternity."
LGBT Catholics respond to papal resignation
Marianne Duddy-Burke, president of Dignity USA, a group comprised of LGBT Catholics, is among those who said they hope Benedict's successor will temper the Vatican's opposition to homosexuality and reach out to the gay faithful.
"We commend Benedict for stepping down for the benefit of the church and I think now's the time to look ahead," she told the Washington Blade from Boston. "We would obviously be looking for a pope who is committed to ending the dehumanizing attacks on LGBT people and our families that have been the hallmarks of the last 25-plus years. We would call for our new pope to enter into a real dialogue with our community."
Bob Miailovich, treasurer of Dignity Washington, agreed.
"He is the leader of the church," Bob Miailovich, treasurer of Dignity Washington, added. He and other LGBT Catholics held signs along Rock Creek Parkway in 2009 as Benedict's motorcade drove from the White House to the Vatican embassy on Massachusetts Avenue in Northwest Washington during his visit to the United States. "We disagree, but there's still a respect. His opinion matters and we'd like for it to change because his opinion would have great effect on society."
Former D.C. resident Phil Attey and other LGBT Catholics and advocates remain fearful, however, Benedict's successor will be even more anti-gay than he.
"What it means to me is that the most hateful and mean spirited pope in the history of the Catholic Church is so determined to continue his reign of terror beyond his life on earth," Attey said. "He's going to orchestrate his succession, ensuring the next pope carries on his mission to demonize, marginalize and oppress every gay man who comes out of the closet and demands to be treated as equals among God's children."
Pedro Julio Serrano of the National Gay and Lesbian Task Force said in a tweet earlier on Monday he hopes the cardinals elect a new pope "who will reform the Catholic Church, accept women priests and defend [the] dignity and rights of LGBT people."
"Whatever comes of this, I only pray that our next pope will guide the church back to the original role of educating, helping the poor and needy and practicing the faith as intended and stop getting involved in so many political and social issues," D.C. resident Rich Lewis added. "God is love and all Who Live in God, live in love. [I] pray that they get back to that message."
Pope Benedict XVI on Monday announced he will resign on Feb. 28.
Montreal Pride organizers cancel parade
A lack of security personnel prompted last-minute decision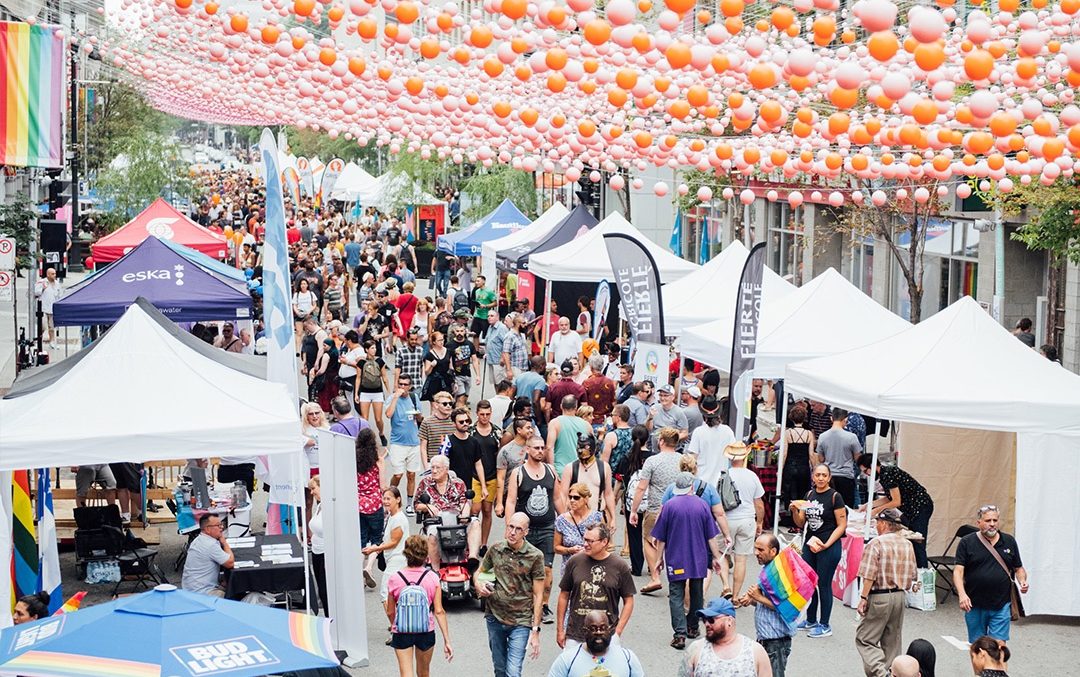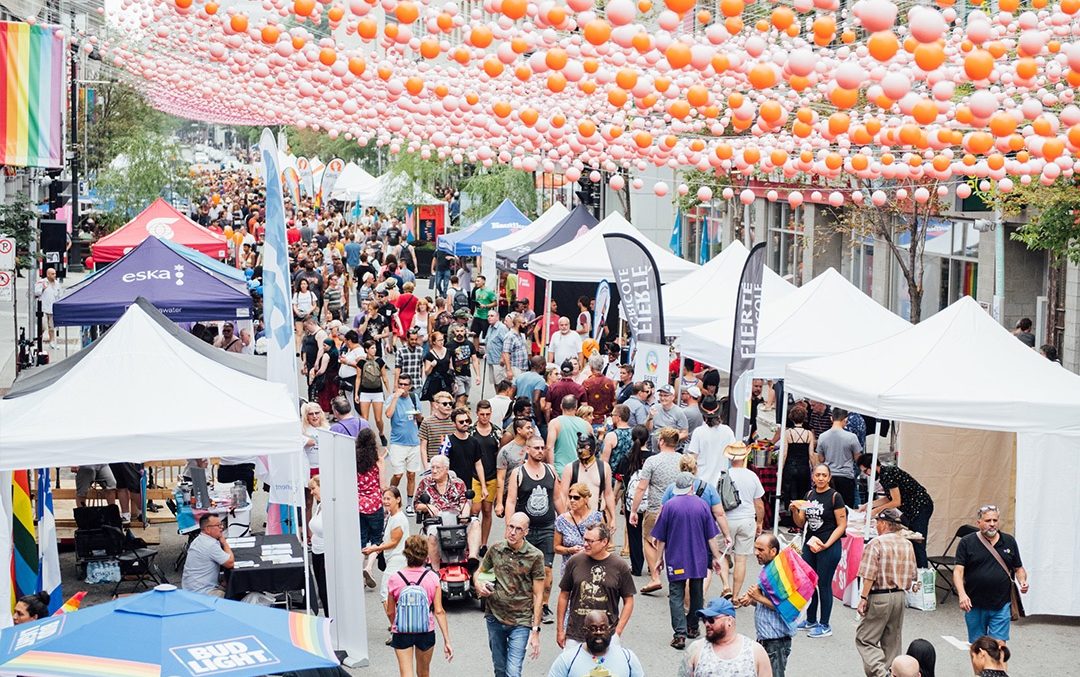 Citing a lack of adequate security personnel, the organizers of the Fierté Montréal Pride Parade abruptly cancelled Sunday's parade. The event organizers told the Canadian Broadcasting Corporation the decision was made in collaboration with Montréal police.
CBC reported that other Pride events taking place at the Esplanade du Parc olympique from 2 p.m. local time, including the closing show with Pabllo Vittar, will go on as as planned. Tens of thousands of people were expected to attend the parade.
𝐅𝐢𝐞𝐫𝐭é 𝐌𝐨𝐧𝐭𝐫é𝐚𝐥 𝐏𝐫𝐢𝐝𝐞 𝐏𝐚𝐫𝐚𝐝𝐞 𝐢𝐬 𝐂𝐚𝐧𝐜𝐞𝐥𝐥𝐞𝐝: A lack of sufficient personnel to ensure security along the route has forced the organizers to cancel the event in agreement with the SPVM. Come join us at the Esplanade of the Olympic Park as of 2 p.m.

— Fierté MTL Pride (@FierteMTLPride) August 7, 2022
Uganda government forces advocacy group to shutdown
Sexual Minorities Uganda says NGO Bureau 'halted' operations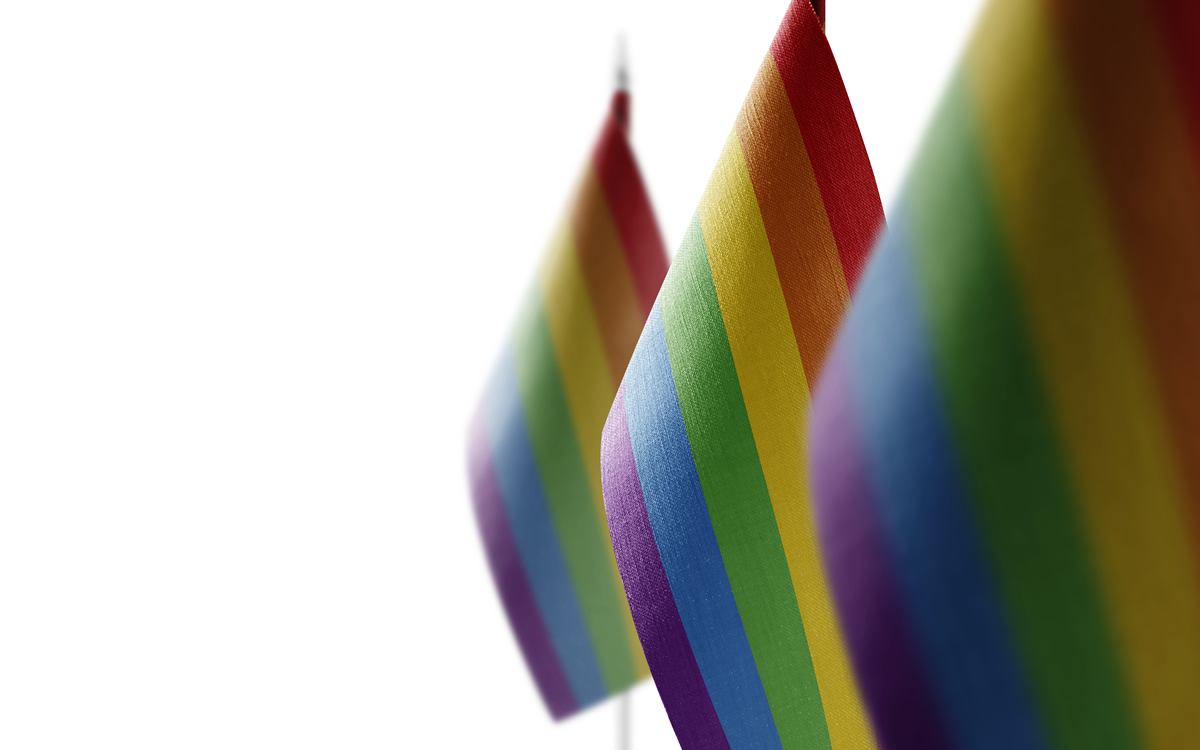 An LGBTQ and intersex rights group in Uganda says the country's government forced it to shutdown on Wednesday.
Sexual Minorities Uganda in a press release said Uganda's National Bureau for Non-Governmental Organizations, which oversees NGOs in the country, on Wednesday "halted" its operations "for non-registration with the NGO Bureau."
The press release notes current Sexual Minorities Uganda Executive Director Frank Mugisha is among those who submitted an application with the Uganda Registration Services Bureau in 2012 "for the reservation of the name of the proposed company," which was Sexual Minorities Uganda.
David Kato, who was Sexual Minorities Uganda's advocacy officer, was murdered in his home outside of Kampala, the Ugandan capital, on Jan. 26, 2011. A Ugandan tabloid a few months earlier published Kato's name and picture as part of an article that called for the execution of LGBTQ and intersex people. 
The Uganda Registration Services Bureau on Feb. 16, 2016, rejected Sexual Minorities Uganda's application based on grounds that it was "undesirable and un-registrable" because it sought "to advocate for the rights and wellbeing of lesbians, gay, bisexual, transgender and queer persons, which persons are engaged in activities labeled criminal acts under Sec. 145 of the Penal Code Act." 
Uganda is among the dozens of countries in which consensual same-sex sexual relations remain criminalized.
President Yoweri Museveni in 2014 signed the Anti-Homosexuality Act, which imposed a life sentence upon anyone found guilty of repeated same-sex sexual acts. The law was known as the "Kill the Gays" bill because it previously contained a death penalty provision.
The U.S. subsequently cut aid to Uganda and imposed a travel ban against officials who carried out human rights abuses. Uganda's Constitutional Court later struck down the Anti-Homosexuality Act on a technicality.
The Uganda Registration Services Bureau's decision to reject Sexual Minorities Uganda's registration application was upheld. Ugandan lawmakers in 2019 passed the Sexual Offenses Bill 2019, which further criminalizes homosexuality in the country.
"The refusal to legalize SMUG's operations that seek to protect LGBTQ people who continue to face major discrimination in Uganda, actively encouraged by political and religious leaders was a clear indicator that the government of Uganda and its agencies are adamant and treat Ugandan gender and sexual minorities as second-class citizens," said Sexual Minorities Uganda in their press release. "These further compromises efforts to demand for better health services and escalates the already volatile environment for the LGBTQ community."
Mugisha described the decision as "a clear witch-hunt rooted in systematic homophobia that is fueled by anti-gay and anti-gender movements that have infiltrated public offices aiming to influence legislation to erase the LGBTQ community."
Robert F. Kennedy Human Rights, which honored Mugisha in 2011, on Friday said it is "outraged by the utterly discriminatory and arbitrary decision of the NGO Bureau in Uganda to shutdown SMUG operations."
"This endangers the lives and rights of LGBTQ+ (people) in Uganda and shows the extent homophobia has permeated Ugandan authorities," said Robert F. Kennedy Human Rights in a tweet.
⚠️ We are outraged by the utterly discriminatory and arbitrary decision of the NGO Bureau in #Uganda to shutdown @SMUG2004 operations.

This endangers the lives and rights of LGBTQ+ in Uganda and shows the extent #homophobia has permeated Ugandan authorities. https://t.co/TT2ruLUrUI

— Robert F. Kennedy Human Rights (@RFKHumanRights) August 5, 2022
The Council for Global Equality, OutRight Action International and Pan Africa ILGA are among the other organizations that sharply criticized the Ugandan government.
"Very disturbing news out of Uganda," tweeted Pan Africa ILGA. "SMUG, one of the most influential LGBTIQ+ focused networks based in Uganda, has been suspended."
Very disturbing news out of Uganda. @SMUG2004 one of the most influential LGBTIQ+ focused networks based in #Uganda has been suspended. #StillWeShallRise https://t.co/LeZJ04hIJZ

— Pan Africa ILGA (@PanAfricaILGA) August 5, 2022
Sexual Minorities Uganda, for its part, remained defiant.
"We shall be back," it tweeted.
We shall be back. #stillweshallrise pic.twitter.com/gpGMbeJyWv

— Sexual Minorities Uganda | SMUG (@SMUG2004) August 5, 2022
Transgender Cuban woman's 14-year prison sentence upheld
Brenda Díaz participated in an anti-government protest on July 11, 2021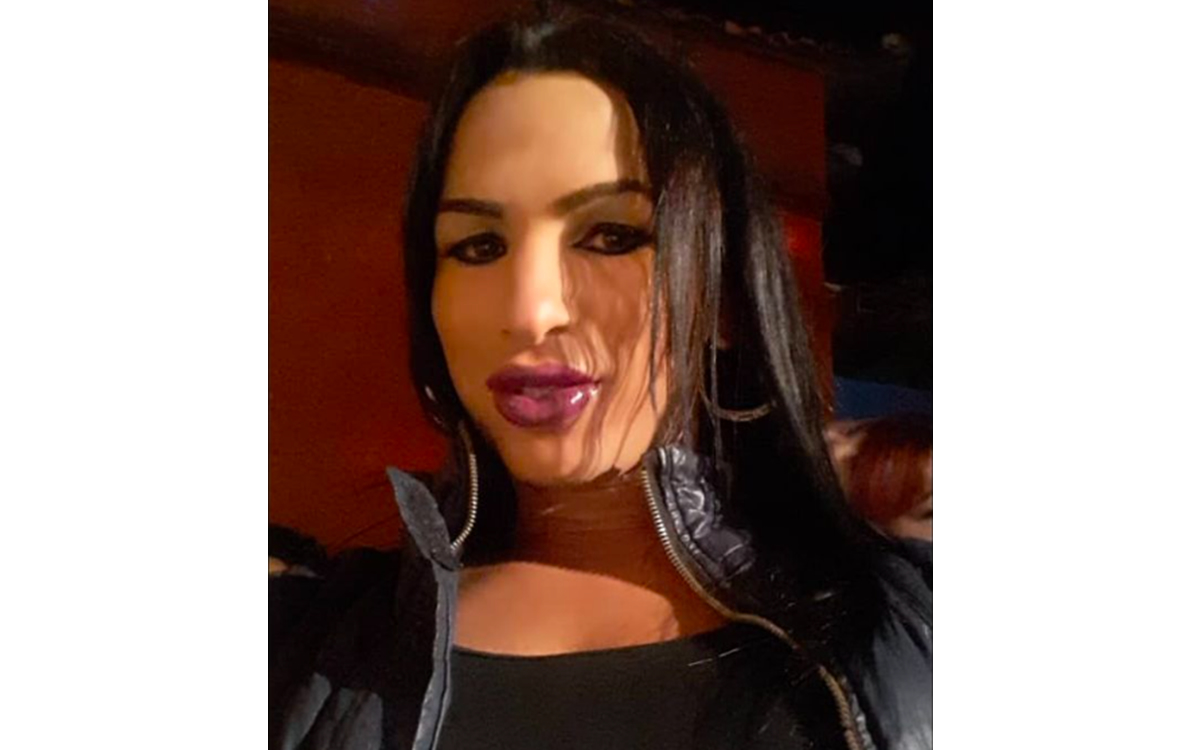 Cuba's highest court has upheld the 14-year prison sentence that a transgender woman with HIV received after she participated in an anti-government protest in July 2021.
Tremenda Nota, the Washington Blade's media partner in Cuba, notes Brenda Díaz was arrested in Güira de Melena in Artemisa province on July 11, 2021.
The Güira de Melena protest was one of dozens against the Cuban government that took place across the country on that day.
A Havana court earlier this year sentenced García to 14 years in prison. She appealed her sentence, but Agencia EFE reported the People's Supreme Court on Wednesday upheld the sentence.
The court, according to Agencia EFE, determined García's sentence was "legal, just" and rational." The U.S. Embassy in Cuba on Thursday condemned the decision and its ruling that upheld the 15-year prison sentence that journalist Jorge Bello Domínquez received after he participated in the July 11 protests.
"We condemn the confirmation of the discriminatory and unjust 14- and 15-year prison sentences for Brenda Díaz and journalist Jorge Bello Domínguez for their participation in the July 11 (protests) that were announced yesterday," tweeted the embassy.
A State Department spokesperson last month told the Washington Blade the U.S. is "very concerned about the well-being of Brenda Díaz, especially given reports that she is being held in a men's prison and is not receiving appropriate medical treatment."
The embassy on Thursday reiterated these concerns.
"We express our deep concern over Brenda's health and the treatment that she is receiving in prison," tweeted the embassy. "We call upon the Cuban government to unconditionally release Brenda, Jorge and everyone who has been unjustly detained."
The tweet ended with the hashtag "Prisoners, why?"