NOM president's 80-hour workweek?
IRS forms raise questions, reveal Brown's $253,000 salary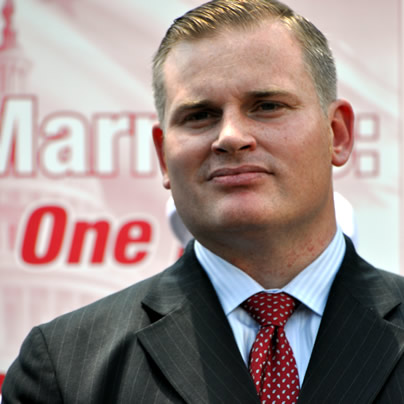 In its recently released IRS 990 reports for 2011, the National Organization for Marriage says its president Brian Brown received a salary and benefits package totaling $253,917 and works an average of 80 hours a week as the head of NOM and its affiliated charitable arm, the NOM Education Fund.
D.C. attorney Marcus Owens, a nationally recognized expert on 990 reporting requirements who formerly headed the IRS division overseeing tax-exempt organizations, told the Blade that claims of an 80-hour work week could raise a red flag for the IRS and possibly prompt the tax agency to conduct an audit of NOM.
"Nobody works 80 hours a week on something like this," Owens said.
But NOM communications director Thomas Peters said in a statement released to the Blade that Brown often puts in more than 80 hours in a week.
"Since no CEO punches a time clock, the intent of the completed forms is to show that Mr. Brown works tirelessly for both NOM's c4 (through which he is paid) and the c3," he said.
"In fact there are many weeks he works in excess of 80 hours for NOM while others are certainly less than 80 hours," Peters said. "Only during the rare vacation does he work less than 40 hours in a week."
Since its founding in 2008, NOM has emerged as the leading organization opposing legalization of marriage for same-sex couples. It has raised millions of dollars for state ballot measures seeking to ban same-sex marriage.
Peters was referring to the IRS tax code that classifies tax-exempt charitable organizations as a 501 (c)(3) organization, which allows contributors to write off their donations as a tax deduction; and a tax-exempt political organization, like NOM, Inc., which is listed as a 501 (c)(4) group, whose contributors cannot write off their donations.
Owens said groups like NOM that have overlapping staffs for their c3 and c4 entities and where the two entities share the same office are required to keep careful records that separate their expenses and income and ensure that the c3 group doesn't subsidize the c4 group.
Since the c3 group receives donations that are tax deductible it usually has an easier task of raising money than the c4 group, Owens said. He said the c4 group is allowed to subsidize the c3 group but not vice versa.
"What I advise organizations when they have that sort of dual structure is to make it clear on the 990 that they do track expenses for each organization because otherwise you're setting yourself up for speculation and a possible IRS audit just to see what's going on," he said. "There should be a cost sharing arrangement between the two organizations and employees ought to be keeping time sheets to show which hat they're wearing when they do something."
The 990 forms filed by NOM for 2011 show both of its entities are located in the same suite of offices on K Street, N.W.
Owens confirmed that NOM spokesperson Peters was correct when he told the Blade in an earlier statement that gay rights advocate and NOM critic Fred Karger issued a press release on Jan. 30 that incorrectly claimed that Brown's salary and benefits exceeded $500,000. Owens noted that Karger apparently misread NOM's 2011 990 form for its c3 NOM Education Fund.
All 990 forms have two columns for reporting salary and compensation – one for the organization for which the 990 applies and another column for income and compensation from "related organizations." NOM's 990 report for the c3 Education Fund group includes an entry of $230,000 in compensation and $23,917 in "other" compensation, such as benefits, in the column designated for "related organizations," which, in this case, means salary and benefits from NOM, Inc., the c4 entity.
"It can get pretty hard to understand," said Owens, who noted that understanding the 990 forms is difficult for the untrained eye.
"Fred Karger has made another embarrassing mistake, which is typical of someone whose stock and trade is the reckless charge," Peters said in the earlier statement.
Karger, who filed an ethics complaint against NOM before the Maine election regulatory agency in 2009 that led to a finding of a campaign reporting violation, said it was NOM that has been reckless in "concealing" its finances.
"They stonewall as much as they can until they're forced to release information," he said.
Peters said NOM believes its 990 reports for 2011 are in proper order.
"If the IRS has any questions about this, we will be happy to discuss it with them," he said. "If they inquire we will certainly take the opportunity to ask them about the status of the criminal investigation into NOM's stolen income tax return, which appears to have come from the IRS and given to our opponents."
He was referring to a NOM IRS filing that was leaked to the Human Rights Campaign, the national LGBT advocacy group that released the leaked information that caused embarrassment for NOM.
Biden, Harris, deliver remarks for White House Office of Gun Violence Prevention
Pulse survivor Brandon Wolf among those who spoke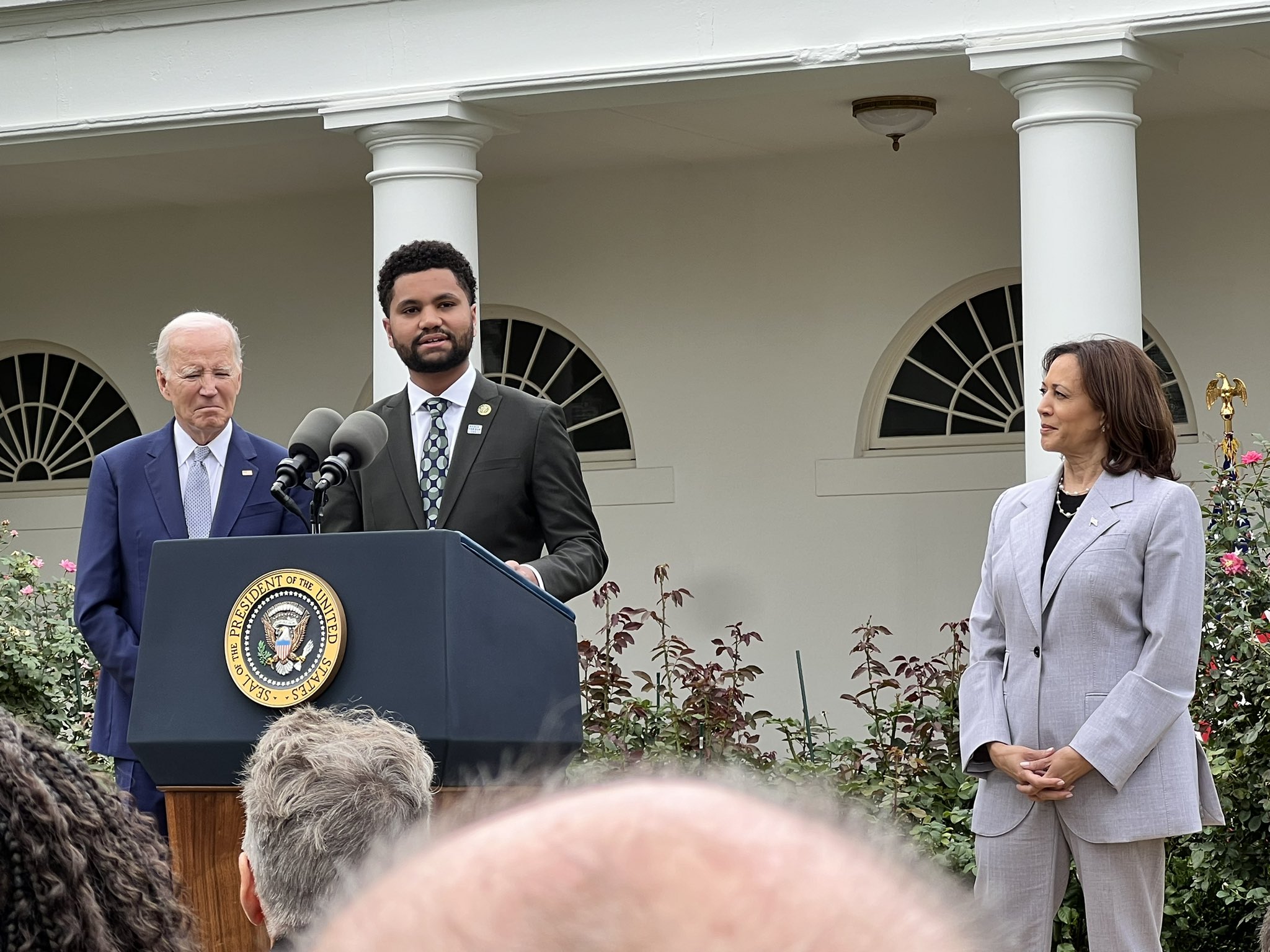 President Joe Biden, Vice President Kamala Harris, and U.S. Rep. Maxwell Frost (D-Fla.) addressed an audience from the Rose Garden of the White House on Friday to honor the establishment of a first-ever White House Office of Gun Violence Prevention.
In a press release Thursday announcing the move, the administration said its aim is to implement and expand the provisions of last year's Bipartisan Safer Communities Act along with those contained in the president's executive orders targeting issues of gun violence.
Additionally, Biden explained in his remarks, the office will coordinate more support for survivors, families and communities, including mental health services and financial aid; identify new avenues for executive action; and "expand our coalition of partners in states and cities across America" given the need for legislative solutions on the local and state level.
Harris, who will oversee the office, pledged to "use the full power of the federal government to strengthen the coalition of survivors and advocates and students and teachers and elected leaders to save lives and fight for the right of all people to be safe from fear and to be able to live a life where they understand that they are supported in that desire and that right."
The vice president noted her close experiences with the devastating consequences of gun violence in her work as a federal prosecutor, San Francisco district attorney, California attorney general and in her current role.
Biden's comments also included highlights of his administration's accomplishments combatting gun violence and a call to action for Congress to do more. "It's time again to ban assault weapons and high capacity magazines," he told lawmakers.
The president also credited the the work of advocates including those who were gathered at the White House on Friday: "all of you here today, all across the country, survivors, families, advocates — especially young people who demand our nation do better to protect all; who protested, organized, voted, and ran for office, and, yes, marched for their lives."
Taking the stage before introducing Biden, Frost noted that "Right before I was elected to Congress, I served as the national organizing director for March for Our Lives, a movement that inspired young people across the nation to demand safe communities."
"The president understands that this issue especially for young people, especially for marginalized communities, is a matter of survival," the congressman said. And the formation of this office, "comes from Pulse to Parkland," he said, adding, "we fight because we love."
Human Rights Campaign National Press Secretary Brandon Wolf, a survivor of the 2016 Pulse nightclub shooting, which was America's second deadliest mass shooting and the deadliest against the LGBTQ community, shared a comment with the Washington Blade after Friday's ceremony:
"Seven years ago, when my best friends and 47 others were murdered at our safe place — Pulse Nightclub — we promised to honor them with action. This is what that looks like. This deep investment in the fight to end gun violence matters, and I cannot wait to see Vice President Harris lead these efforts. We can blaze the path toward a future free of gun violence. And today marked an important step in that direction."
Federal judge: drag is 'vulgar and lewd,' 'sexualized conduct'
Ruling 'bristles with hostility toward LGBTQ people'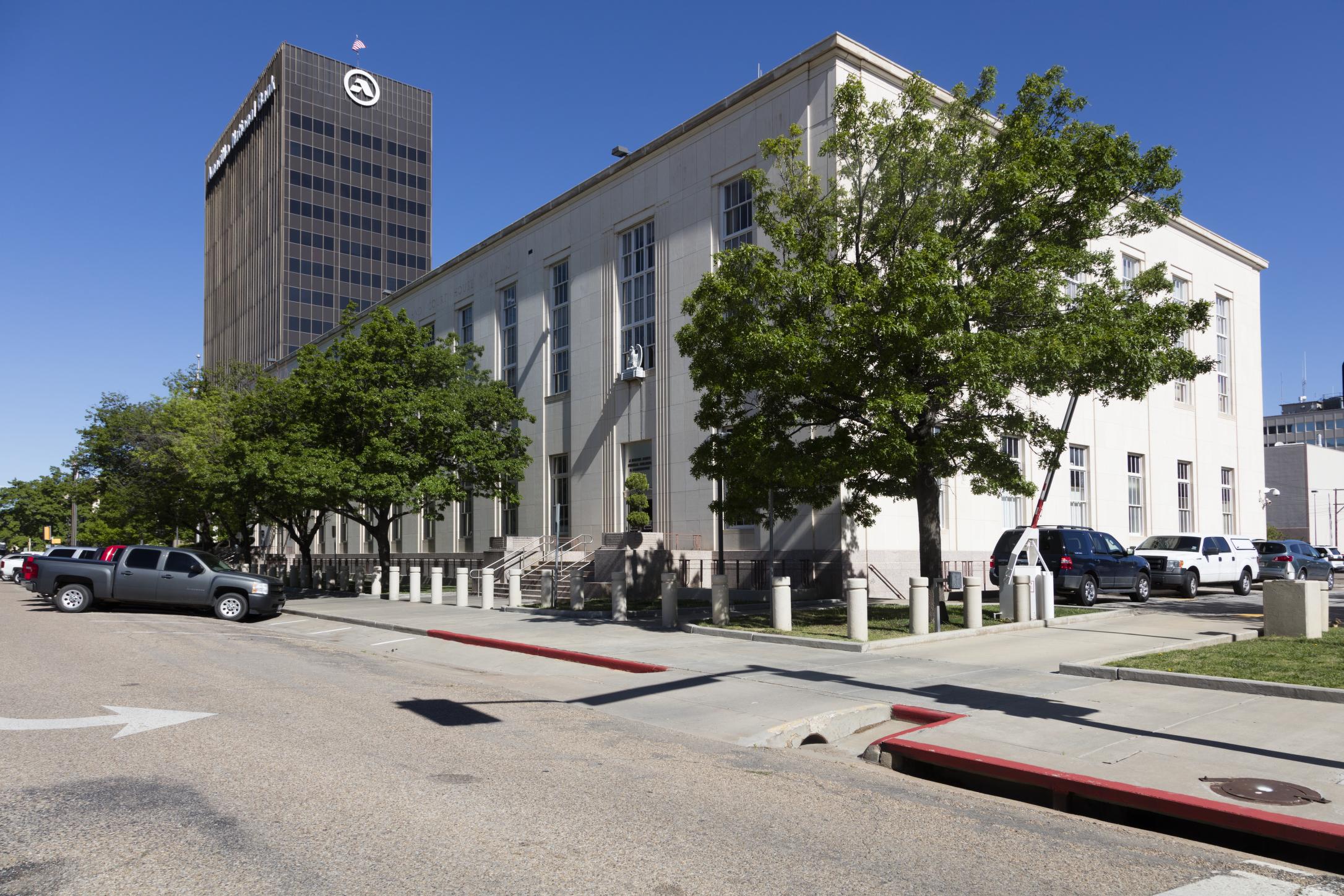 Judge Matthew Kacsmaryk of the U.S. District Court for the Northern District of Texas issued a ruling Thursday denying relief to a group of university students who sought to host a drag show over the objections of their school's president.
A Trump appointed jurist with deep ties to anti-LGBTQ and anti-abortion conservative legal activists, Kacsmaryk argued that drag performances probably do not constitute speech protected by the First Amendment.
As Slate Senior Writer Mark Joseph Stern wrote on X, this conclusion "conflicts with decisions from Texas, Florida, Tennessee and Montana which held that drag is constitutionally protected expression."
"It also bristles with undisguised hostility toward LGBTQ people," he added.
Kacsmaryk's 26-page decision describes drag performances as lewd and licentious, obscene and sexually prurient, despite arguments the plaintiffs had presented about the social, political, and artistic merit of this art form.
Judge Matthew Kacsmaryk refuses to grant relief to Texas college students who may be punished for hosting a drag show.

His condemns drag as "vulgar and lewd" "sexualized conduct" that harms children and is likely unprotected by the First Amendment. https://t.co/UPeolMfGON

— Mark Joseph Stern (@mjs_DC) September 22, 2023
As the Human Rights Campaign recently wrote, "drag artists and the spaces that host their performances have long served as a communal environment for queer expression."
The group added, "It is a form of art and entertainment, but, historically, the performances haven't only served to entertain, but also to truly advance the empowerment and visibility of LGBTQ+ people."
Nevertheless, anti-LGBTQ conservative activists and organizations have perpetuated conspiracy theories about members of the community targeting children for sexual abuse including by bringing them to drag performances.
Among these is a group with ties to the Proud Boys that was cited by Kacsmaryk in his ruling: Gays Against Groomers, an anti-LGBTQ and anti-transgender extremist group, according to the Anti-Defamation League and Southern Poverty Law Center.
Harris to oversee White House Office of Gun Violence Prevention
Goal is to implement and expand upon legislation, executive actions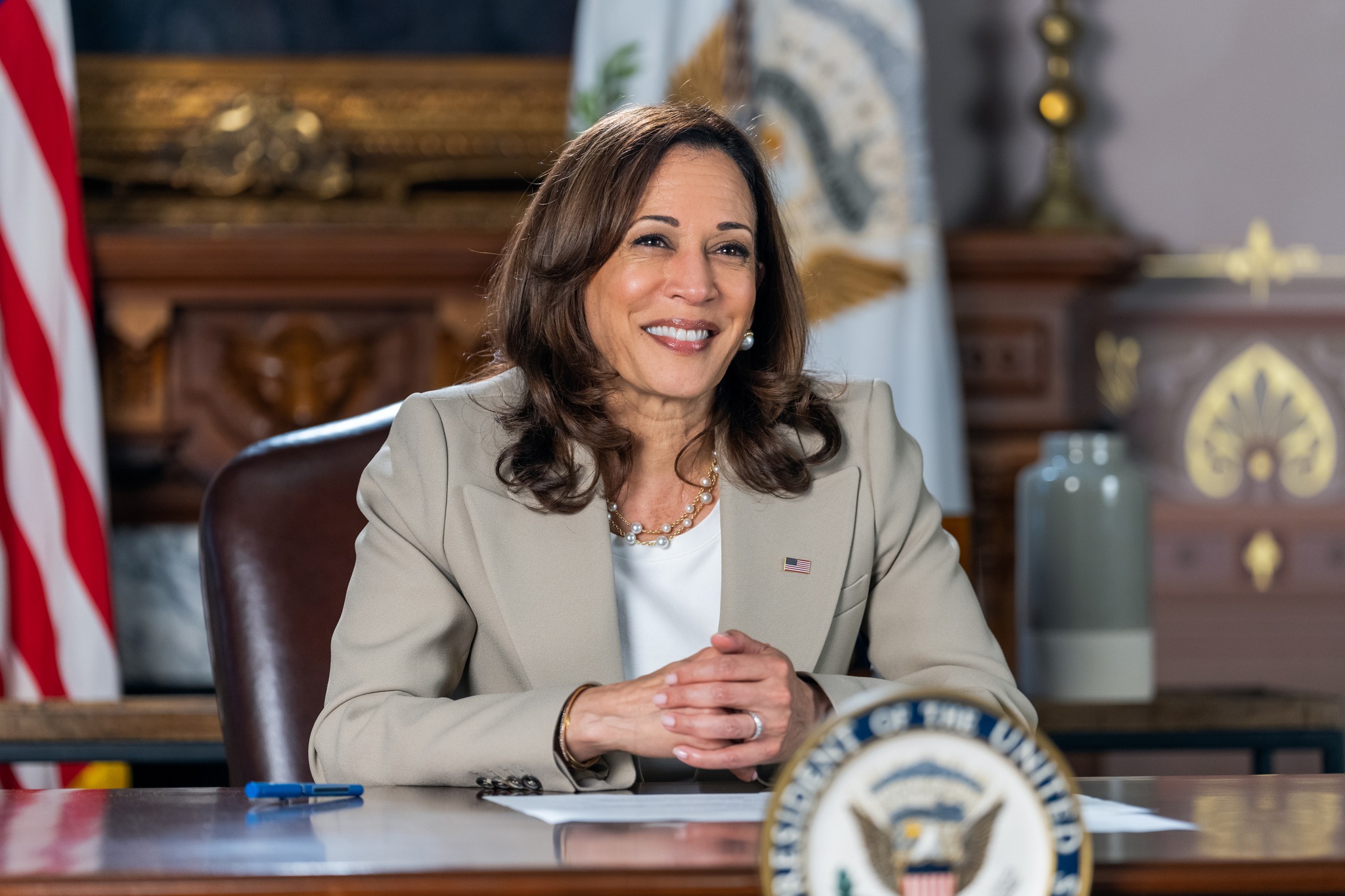 The White House announced Thursday evening that President Joe Biden on Friday will establish the first-ever White House Office of Gun Violence Prevention, to be overseen by Vice President Kamala Harris.
The office will focus on implementing and expanding upon executive and legislative actions, including the Bipartisan Safer Communities Act, "to reduce gun violence, which has ravaged communities across the country."
Serving under Harris will be Stefanie Feldman, "a longtime policy advisor to President Biden on gun violence prevention," and "leading gun violence prevention advocates Greg Jackson and Rob Wilcox."
"Every time I've met with families impacted by gun violence as they mourn their loved ones, and I've met with so many throughout the country, they all have the same message for their elected officials: 'do something,'" Biden said in a statement.
The president noted his signing of last year's bipartisan gun violence prevention law, a flagship legislative accomplishment for the administration, along with his issuance of more executive actions than any president in history to address this problem.
Calling these "just the first steps," Biden said the establishment of the White House Office on Gun Violence Prevention will "build upon these measures and keep Americans safe."
He also urged Congress to do more by passing legislation requiring universal background checks, and baning assault weapons and high capacity magazines.
In a statement, Harris said, "This epidemic of gun violence requires urgent leadership to end the fear and trauma that Americans experience every day."
"The new Office of Gun Violence Prevention will play a critical role in implementing President Biden's and my efforts to reduce violence to the fullest extent under the law," she said, "while also engaging and encouraging Congressional leaders, state and local leaders, and advocates to come together to build upon the meaningful progress that we have made to save lives."
"Our promise to the American people is this: we will not stop working to end the epidemic of gun violence in every community, because we do not have a moment, nor a life to spare," the vice president said.