Judge upholds murder charge in roommate stabbing case
Wilson charged with second degree murder but maintains his innocence; lawyer says no evidence connects him to crime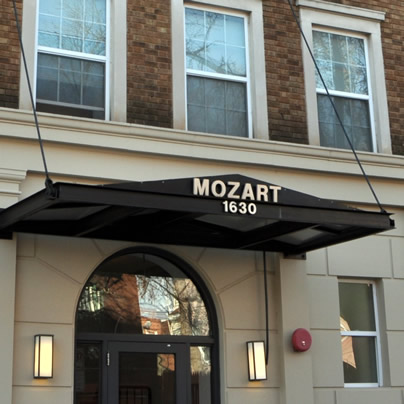 A D.C. Superior Court judge on Wednesday ruled that prosecutors demonstrated probable cause exists that David Jamal Wilson, 21, allegedly stabbed his 72-year-old roommate to death in the D.C. apartment they shared.
Police found Howard Venable dead in his apartment at the Mozart Apartments at 1630 Fuller St., N.W. on Feb. 2. The U.S. Attorney's office charged Wilson with second degree murder while armed on Feb. 4 after D.C. police homicide detectives discovered he used credit cards he allegedly stole from Venable to withdraw more than $600 in cash from ATM machines in District Heights, Md.
During a Feb. 20 preliminary hearing, Judge Stuart Nash ruled that prosecutors provided sufficient evidence to show probable cause and "substantial probability" that Wilson murdered Venable. The ruling clears the case for trial, which is expected to take place later this year.
Shortly after Wilson's arrest, two sources told the Blade that Venable and Wilson were having an affair and that Venable was providing financial support for Wilson. At Wednesday's hearing, D.C. police homicide Det. King Watts testified that Wilson and another witness told police that Venable was paying Wilson for sex.
The Washington Post reported that Wilson's attorney, Jacqueline Cadman, stated at the hearing that Venable and Wilson had been in a longstanding "abusive" sexual relationship since Wilson was a "child." She called on the court to lower the charge against Wilson to manslaughter because of the abuse, but Nash denied that request, the Post reported.
Assistant U.S. Attorney Holly Schick, the prosecutor in the case, pointed to an autopsy report showing that Venable was stabbed multiple times in the neck and torso and had "defensive" wounds on his hands and arms.
A police arrest affidavit says Wilson initially denied he was staying in the apartment and denied any role in the murder. It says he gave police several conflicting versions of how Venable was killed, including one version that Venable was stabbed by intruders who planned to rob him. The affidavit says Wilson acknowledged Venable had been stabbed before police publicly disclosed the killing involved a stabbing.
In another version, Wilson said he got into a fight with Venable inside the apartment and Venable retrieved a knife from the kitchen and the two struggled before Venable fell and stabbed himself, the affidavit says.
In his ruling, Nash said the autopsy report and other evidence shows the death could not have been caused by Venable accidently stabbing himself.
Cadman argued that police did not present any physical evidence linking Wilson to the murder. She said Wilson gave several versions of what may have happened during a four-hour interrogation session at the police homicide office.
"It is speculation," she said. "There is no evidence whatsoever that links Mr. Wilson to Mr. Venable's death."
She urged Nash to release Wilson from jail while he awaits trial, saying he would not present a risk to the community. She noted that Wilson is married and has three small children, who rely on him for financial support.
Nash declined that request and ordered Wilson held until trial.
Court records show that Wilson's wife obtained a civil protection order against him in July 2011 after accusing him of assaulting her and presenting what she believed was a threat to their children. Records show the Superior Court's Domestic Violence Unit issued a stay away order prohibiting Wilson from returning to the home where he and his wife and children had been living.
At Wednesday's court hearing on the murder charge, defense attorney Cadman said Wilson's wife was in the courtroom to show her support for him and favored a ruling to allow Wilson's release on bond.
Judge Nash scheduled a status hearing for May 10.
This story has been updated to reflect that Howard Venable was 72 at the time of his death. D.C. police initially reported that Venable was 68 in a press release in February at the time of the murder, and the Blade reported that age before new information surfaced that Venable was 72.
Comings & Goings
Cummings joins White House Office of National Cyber Director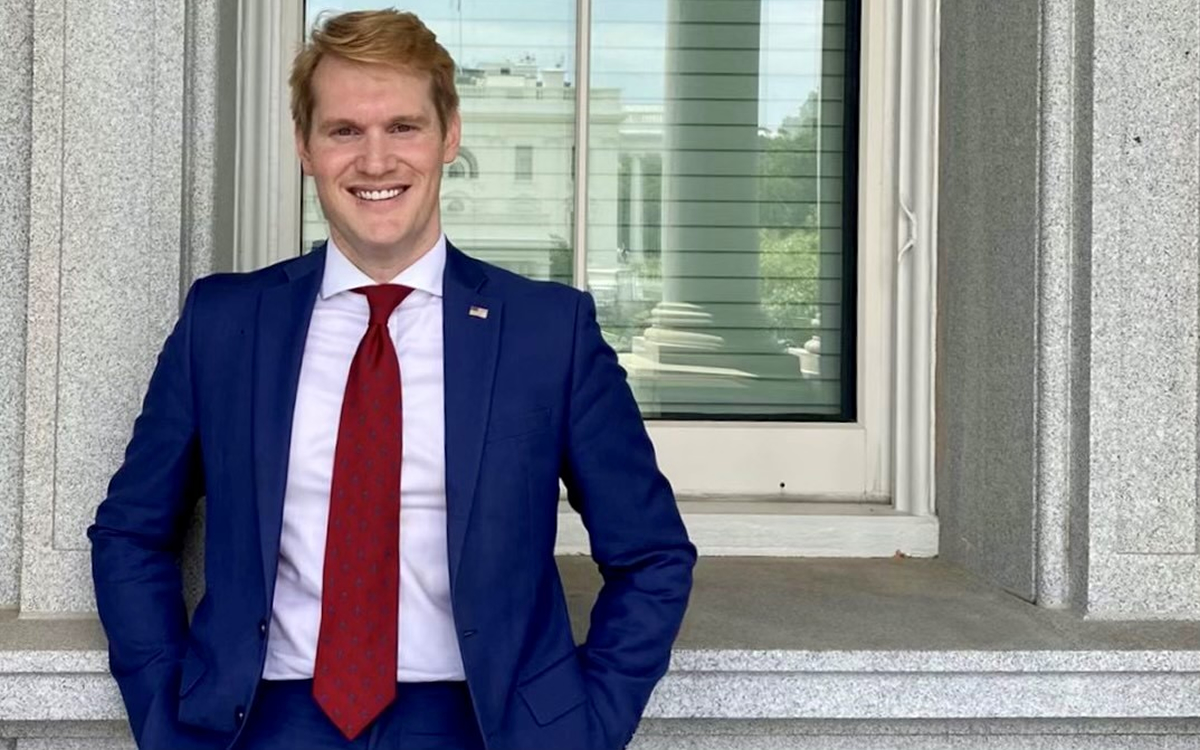 The Comings & Goings column is about sharing the professional successes of our community. We want to recognize those landing new jobs, new clients for their business, joining boards of organizations and other achievements. Please share your successes with us at: [email protected]. 
Congratulations to John Cummings on joining the Office of the National Cyber Director at the White House as Director of Supply Chain and Technology Security. Upon getting the position, he said, "I am beyond thrilled to join the growing team at the National Cyber Director's Office and bring my experience to our mission of mitigating the cyber threats facing our nation and ensuring every American can enjoy the full benefits of the digital ecosystem. It is truly a privilege to work with this incredibly brilliant and collegial group of cyber experts." 
Prior to joining the White House, Cummings served as Associate General Counsel at the Office of the Director of National Intelligence (ODNI). Before that role, he served as interim Chief Counsel for ODNI's National Counterintelligence and Security Center and as Associate General Counsel for the Office of the Inspector General of the Intelligence Community.
He has provided legal advice and counsel on matters of government-wide and interagency policy and national security in the areas of executive authority, cyber, constitutional law, civil rights and civil liberties, legislative affairs, and international cooperation. He has worked on recruiting LGBTQ, women, and minority applicants for government roles in national security and is experienced in public relations, stakeholder relationships, and international partnerships.
Cummings began his career clerking for the Honorable Ivan L.R. Lemelle, U.S. District Court for the Eastern District of Louisiana, and also clerked for the House Committee on Homeland Security and the American Bar Association's Standing Committee on Law and National Security.
He attended Villanova University where he received a bachelor's degree in English. He earned his J.D. from Loyola Law, New Orleans, and his LL.M. in National Security Law from Georgetown Law.
Abortion rights in post-Roe Maryland, Delaware
Practice generally legal, with some restrictions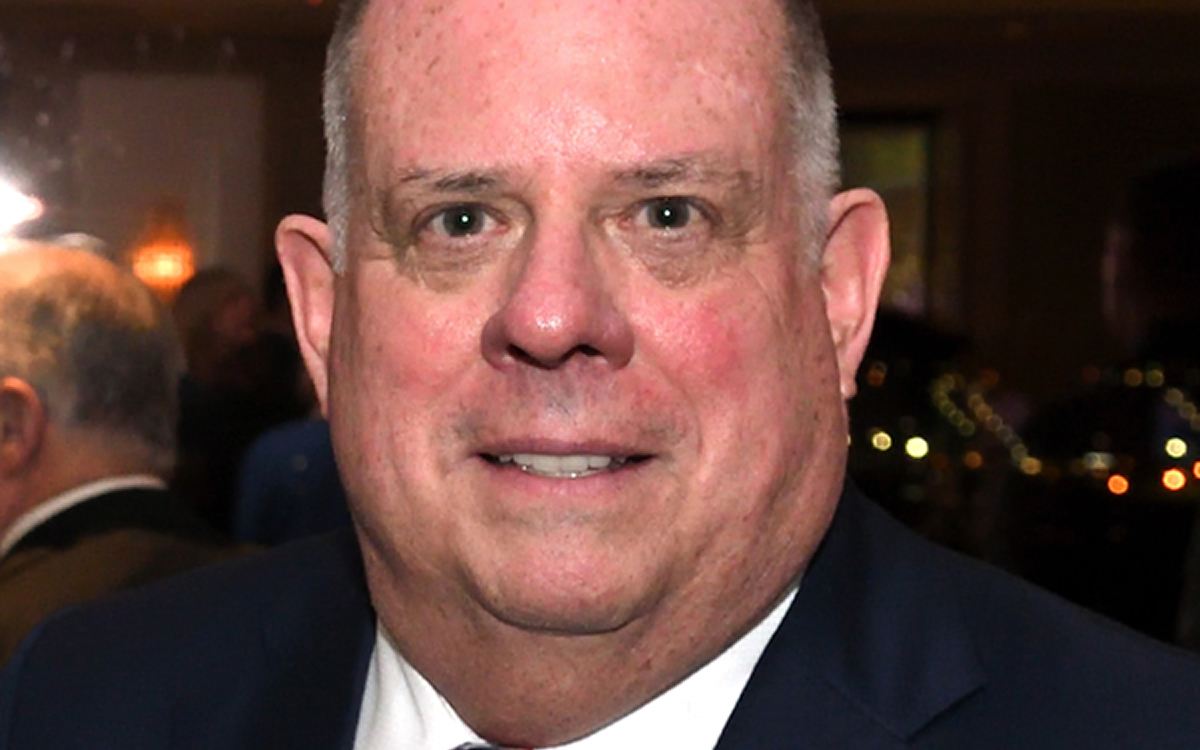 The U.S. Supreme Court on Friday overturned Roe v. Wade, which in 1973 found that the decision to receive an abortion was generally protected by the Constitution of the United States. With the broadest federal protection of abortion access now rescinded, the legality of abortion will by and large be determined on the state level.
In Delaware, abortion is legal through the Medical Practice Act — but with some restrictions.
After fetal viability, or the point where a fetus can survive outside the uterus, abortion in the First State becomes illegal unless necessary for the patient's "life or health," or if the fetus has a condition "for which there is not a reasonable likelihood" that it will survive outside the uterus, according to Subchapter IX of the act.
Additionally, under the state's Parental Notice of Abortion Act, physicians cannot perform a surgical abortion on minors under the age of 16 unless the patient's parent or guardian has received at least 24 hours notice from a medical professional. Notice is not required for nonsurgical abortions.
On the federal level, the funding of abortion is illegal through the 1977 Hyde Amendement "except in cases of life endangerment, rape or incest," according to the Guttmacher Institute, a sexual and reproductive rights advocacy organization. States are only federally required to fund abortions that meet these conditions through federal-state Medicaid programs.
While some states also fund abortions deemed medically necessary regardless of whether they endanger a patient's life, Delaware state law does not extend beyond federal guidelines: The state only funds abortions in cases of life endangerment, rape or incest.
Abortion legislation in Delaware mirrors neighboring Maryland, whose laws include similar restrictions on abortion after fetal viability and abortion for minors under the age of 16. But abortion laws in these states are generally more restrictive than other mid-Atlantic counterparts, such as New Jersey and New York.
Maryland Gov. Larry Hogan (R) weighed in on the state's abortion law on Friday.
"In 1992, Maryland voters approved a constitutional referendum legalizing and protecting access to abortion as a matter of state law – that measure remains in effect today following the Supreme Court decision in Dobbs v. Jackson. I swore an oath to uphold the Constitution and the laws of Maryland, and that is what I have always done and will continue to do as governor."
The impact of Roe v. Wade's fall in Delaware remains uncertain. While the abortion rate in Delaware steadily declined between 2014 and 2017, recent findings show that instances of abortion are increasing once again in the state, reflecting a rise on the national level.
Youngkin backs abortion ban after 15 weeks of pregnancy
Republican governor supports exceptions for incest, rape and protecting mother's life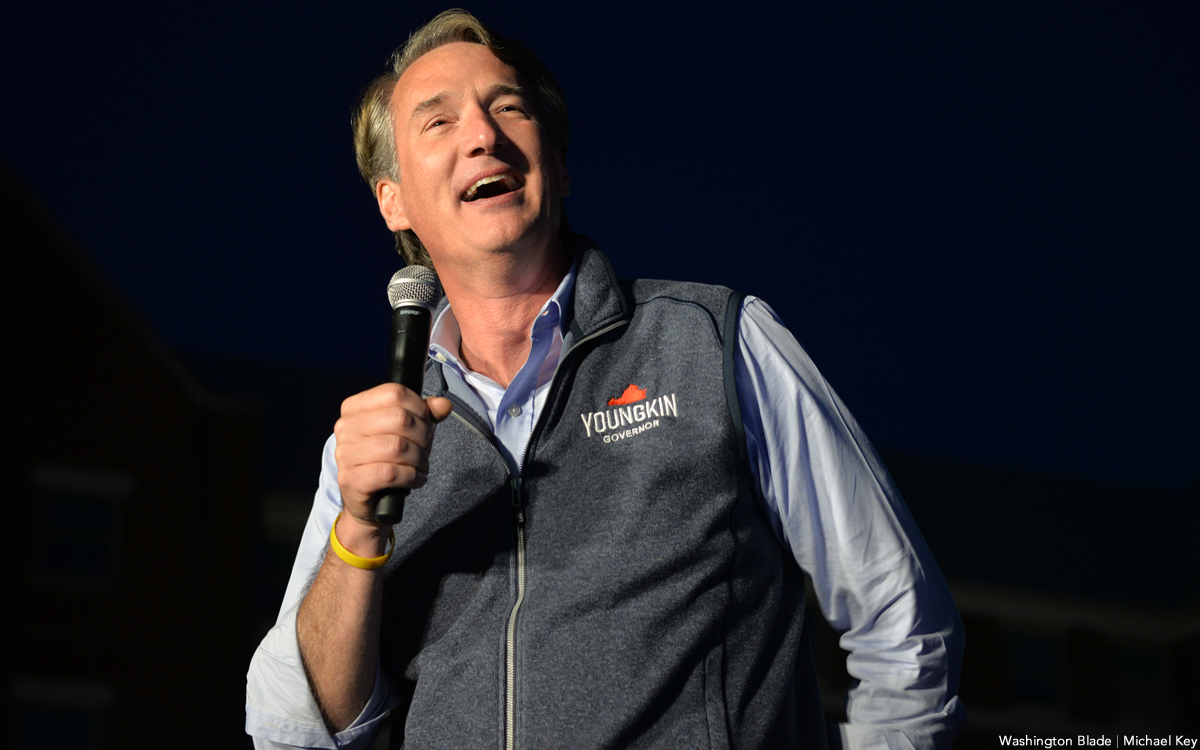 Virginia Gov. Glenn Youngkin in response to the U.S. Supreme Court ruling that overturned Roe v. Wade said he will seek to ban abortions in his state after 15 weeks of pregnancy.
"Virginians do want fewer abortions as opposed to more abortions," Youngkin told the Washington Post. "I am not someone who is going to jump in and try to push us apart … There is a place we can come together."
Youngkin, a Republican, took office in January.
His party controls the Virginia House of Delegates, but Democrats maintain a 21-19 majority in the state Senate.
"Today, the Supreme Court ruled in favor of Dobbs, giving power back to the states to make decisions on abortion," said Lt. Gov. Winsome Earle-Sears in a statement. "The court has recognized that the 1973 decision was an example of judicial and federal overreach. The important question of abortion has now been returned to statehouses across the country, in order for them to make their own policy decisions, which is exactly what the founding fathers envision when they wrote the 10th amendment to the Constitution."
"I applaud the court for recognizing this wrong and having the courage to correct it. I look forward to working with the governor and the General Assembly in the next legislative session on legislation that respects life," she added.
Abortion is currently legal in Virginia during the first and second trimesters.
Youngkin on Friday said he supports abortion exemptions in cases of rape, incest or if the mother's life is at risk.