Pastor who supported Md. marriage referendum speaks out
Rev. Delman Coates appeared in pro-Question 6 ad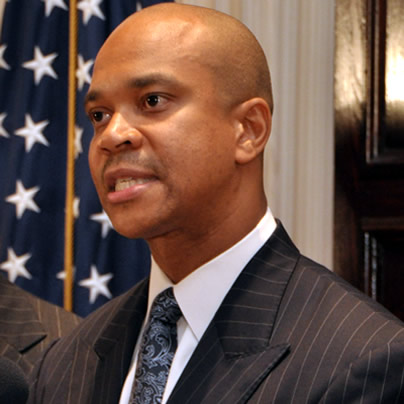 Rev. Delman Coates, senior pastor of Mt. Ennon Baptist Church in Clinton, Md., in 2011 began to notice more same-sex couples were joining his 8,000 member congregation in Prince George's County.
He scheduled a meeting with a lesbian couple from D.C. who had just moved to Maryland, but they cancelled because one of the women had become sick. They eventually sat down with Coates and revealed one of them did not have health insurance because she and her daughter could not get added to the working partner's policy.
"It just seemed unfair in our society that some would have rights and benefits that others didn't have," Coates told the Washington Blade during a Feb. 15 interview. "I reached a point where I felt like gays and lesbians shouldn't have to wait for people of faith to debate certain passages of the Bible to determine whether they are tested equally under the law."
Coates emerged as one of Maryland's most prominent marriage equality supporters after testifying last February in support of a bill that would allow gays and lesbians to legally marry in the state.
He appeared in a television ad in support of the marriage law that Gov. Martin O'Malley signed last March ahead of the Nov. 6 referendum on it. Coates also joined Revs. Al Sharpton, S. Todd Yeary of Douglas Memorial Community Church in Baltimore, Christine Wiley of Covenant Baptist Church in D.C. and other prominent black clergy who urged Marylanders to vote for the law during a September press conference at the National Press Club in the nation's capital.
"I thought it was important for me to take a stand," Coates said.
'It was important to raise my voice'
Coates told the Blade it was important for him to "really change the narrative" about where "all black megachurch pastors" stand on gay rights.
"I didn't want my silence to be interpreted as consent," Coates said. "I just thought it was important for me to raise my voice on this issue, to really shift the narrative around where the black church is on gay rights."
Polls in the months leading up to the referendum indicated slightly more than half of black Marylanders backed the same-sex marriage law. An Anzalone Liszt Grove Research poll the Respect for Marriage Coalition released on Tuesday found 51 percent of black respondents support nuptials for gays and lesbians, versus 41 percent who oppose it.
Question 6 passed in predominantly black Baltimore City by a 57-43 percent margin. It lost in Prince George's County by less than 4,000 votes.
Coates said members of his congregation were "overwhelmingly supportive" of his same-sex marriage advocacy, even though they first found out about it in the Washington Post and New York Times.
He noted roughly 1,000 people joined the church in 2012, which he described as the best year in its history. Fewer than 10 people left the congregation over his support of the issue.
"The people in the pews understood it," Coates said. "They understood that the foundation of this country is built upon liberty and justice for all."
Marriage opponents target Coates
Bishop Angel Nuñez of Bilingual Christian Church in Baltimore, Family Research Council President Tony Perkins and others who oppose nuptials for gays and lesbians frequently questioned whether the same-sex marriage law protects religious freedom in the weeks leading up to the referendum. Bishop Harry Jackson of Hope Christian Church in Beltsville was among those who specifically criticized Coates and Rev. Donté Hickman of Southern Baptist Church in Baltimore for supporting the law.
"We wanted to make sure the legislation beefed up language that protected individual clergy and churches that did not affirm, acknowledge or perform same-sex marriages if it was against their religious beliefs and practices," Coates said in response to the aforementioned criticisms. "I found this response to be a distraction, a red herring from the real issue."
Coates and Hickman also joined same-sex marriage opponents who criticized the suspension of a senior Gallaudet University administrator who signed the petition that prompted the referendum on the law that allowed gays and lesbians to tie the knot.
"I affirm people's right to have a different personal, theological or political view," Coates said. "I have never forced my view on anyone."
Tide is 'shifting very quickly'
Coates spoke to the Blade a day after the Illinois Senate approved a bill that would allow gays and lesbians to marry in the state.
A same-sex marriage measure passed by a significant margin last month in the Rhode Island House of Representatives. Lawmakers in Delaware, Minnesota and New Jersey are expected to consider the issue in the coming weeks and months.
Coates said one of the things he thinks surprised observers is the fact the referendum passed in a state where 30 percent of the voters are black. He further noted the religious community remains "strong" in Maryland.
"There's this presupposition that people of faith and African-American people of faith are, in some way, narrow minded and dogmatic and anti-intellectual," Coates said. "What we've seen in Maryland is we should give the electorate the benefit of the doubt."
He added he feels more pastors and other people of faith with whom he speaks increasingly understand "what's at stake."
"The tide is shifting very quickly," Coates said. "People understand if we're going to become a more perfect union, we have to be on the side of equal treatment under the law for every person."
Virginia Beach high school students stage walkouts to support transgender rights
City's school board approved policy to out trans students to parents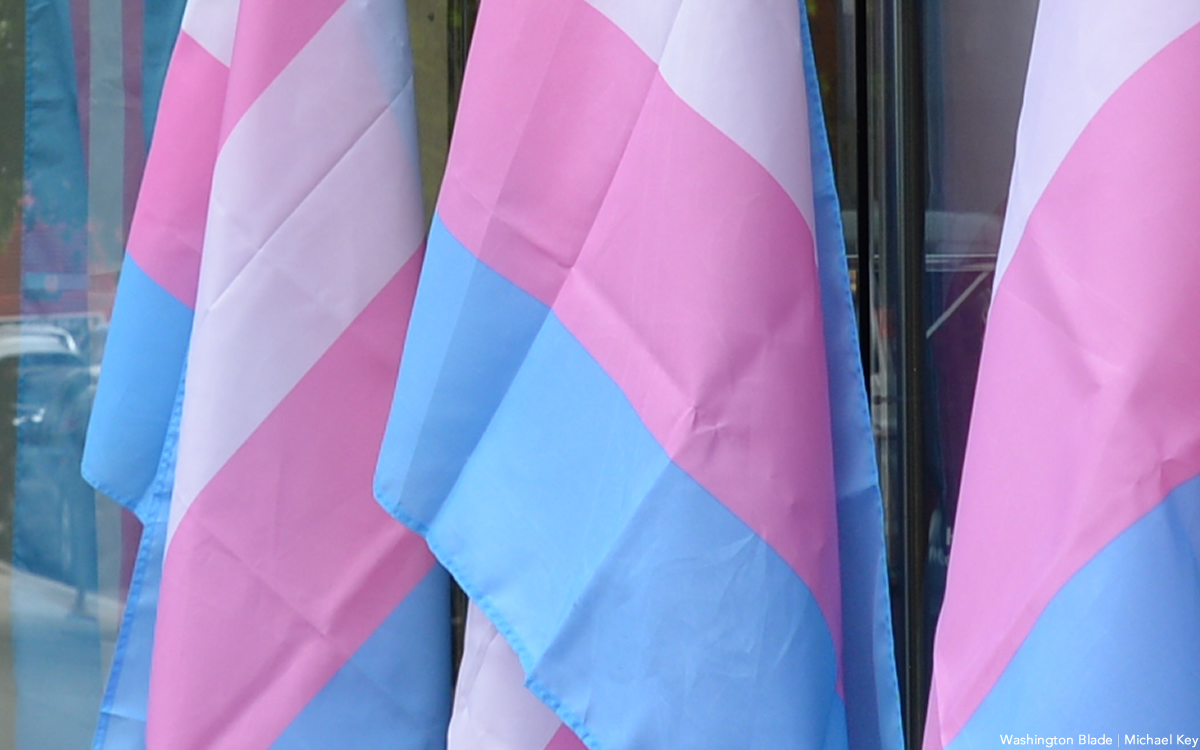 Students at five Virginia Beach high schools on Friday staged walkouts in support of transgender rights.
The walkout is in response to the Virginia Beach School Board potentially approving policy 5-31, which the Pride Liberation Project says will require schools to out trans students to their parents.
Students have been organizing walkouts across the state since Republican Gov. Glenn Youngkin earlier this year announced new guidelines for trans and nonbinary students.
"Students like me aren't going to be able to talk to our teachers if we're constantly worried about our school officials calling home to forcibly out us," AJ, a trans Kellam High School Student, told the Pride Liberation Project.
Pepco, Exelon announce $2.7 million in funding for four minority-owned businesses
'It's good business sense to bring more people to the table'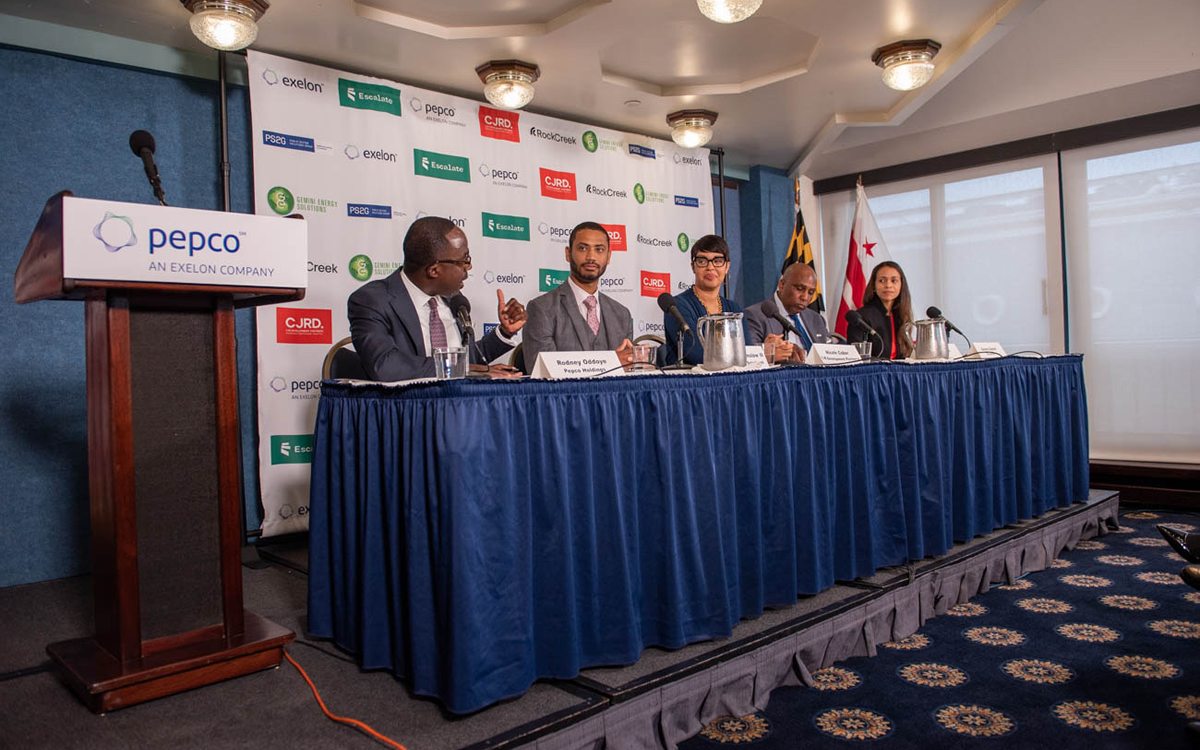 Pepco and Exelon announced a $2.7 million investment in four minority-owned businesses on Friday.
"Today's been a long time coming," said Pepco Vice President of Governmental and External Affairs Valencia McClure.
Pepco's parent company, Exelon, launched the Racial Equity Capital Fund (RECF) in 2022 to expand capital access to diverse businesses. This latest $2.7 million investment is just a portion of RECF's $36 million in funding.
At the announcement, D.C. Mayor Muriel E. Bowser spoke about the other ways Pepco and Exelon have "put their money where their mouth is" through their partnership with the D.C. Infrastructure Academy. She reported that all 22 of the residents that graduated from the program last week have a job offer from Pepco.
"We know that is not just a job, but a career," she said to the crowd's applause. "We know that working together, we can invest in D.C. residents, provide opportunity, and ensure that our D.C. businesses are a part of D.C.'s growing prosperity."
The four minority businesses that received funding were Gemini Energy Solutions, Public Sector Solutions Group, CJR Development Partners, and Escalate.
"It's good business sense to bring more people to the table," said fund recipient Nicole Cober, CJR Development's Principle Managing Partner.
Gemini Energy Solutions, which is Black owned, received $1 million, the most of the four companies. Its mission is to equitably scale energy efficiency to marginalized communities. For the founder and CEO Anthony Kinslow II, this investment means that he is able to get paid and advance the work of his organization.
"We are now able to accelerate the work in our software and technology development," he said. "What we were going to do in two years, we are now going to do in six months."
For Escalate, a workforce development platform focused on frontline worker retention, the funding means that it will be able to double the pay for frontline workers.
Public Sector Solutions Group CEO Darryl Wiggins emphasized that this investment was not just 'charity' work, but mission-driven work.
"The principle and the intent is greater than the money we receive," he said. Public Sector Solutions is Black owned.
Public Sector Solutions Group received a $600,000 debt investment; CJR Development, a minority and woman-owned small business, received a $600,000 debt investment; and Escalate, a majority Black and woman-owned company, received a $500,000 equity investment.
Exelon launched the RECF in partnership with RockCreek, one of the world's largest diverse-owned global investment firms, in 2022. The RECF expands capital access to diverse businesses so they can create more jobs, grow their companies and reinvest in their neighborhoods and communities, according to a statement from Exelon.
New RECF applications are accepted on a rolling basis. Interested businesses may apply online or contact RockCreek at [email protected] for more information.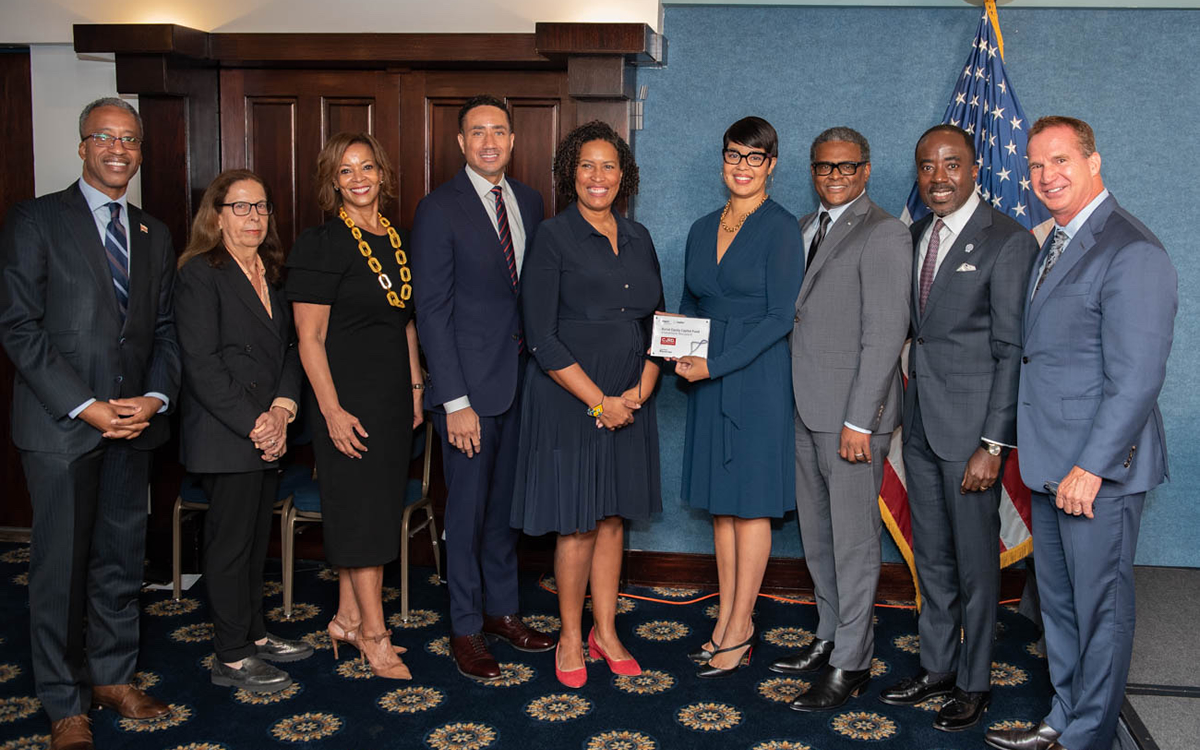 Comings & Goings
Armstrong recognized with Lifetime Achievement Award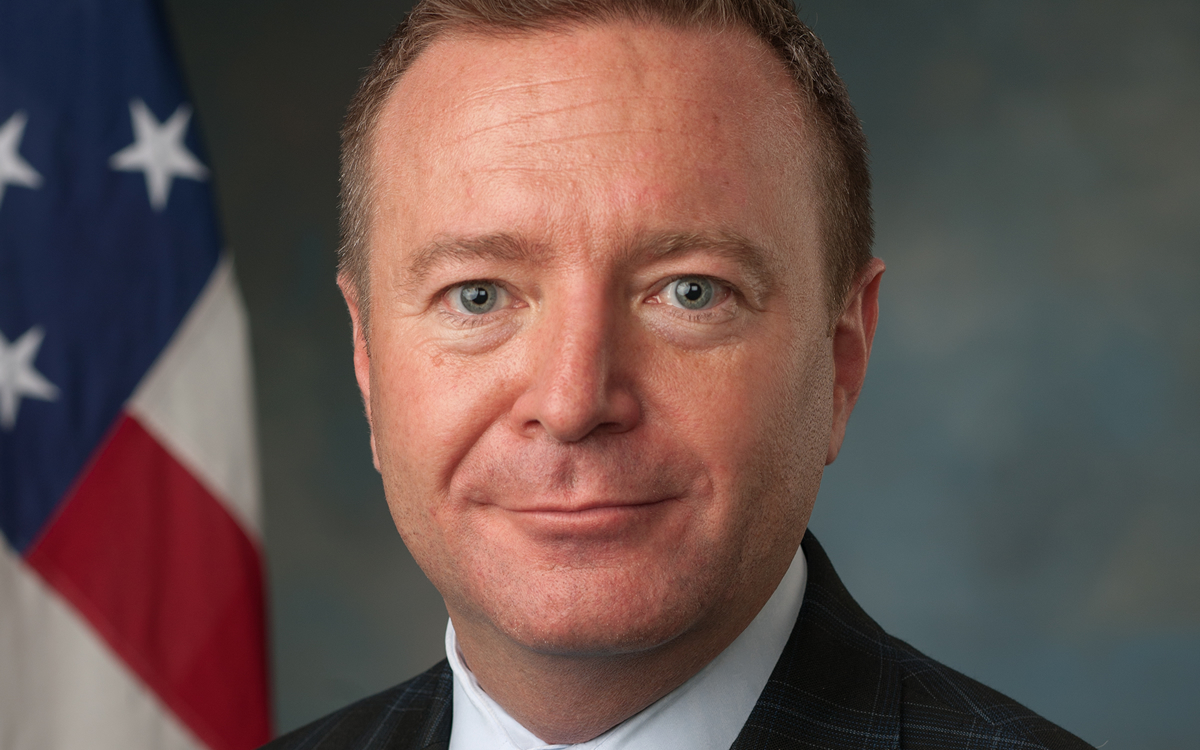 The Comings & Goings column is about sharing the professional successes of our community. We want to recognize those landing new jobs, new clients for their business, joining boards of organizations and other achievements. Please share your successes with us at: [email protected].
Congratulations to Lynden C. Armstrong on his Lifetime Achievement award from the Congressional Management Foundation in recognition of his exemplary public service in Congress.
Upon receiving the award Armstrong said, "This recognition is not just a personal achievement, but a testament to the unwavering dedication and hard work of colleagues and mentors who have been with me on this journey. I've dedicated my entire career to public service within the Senate, where recognition isn't the primary motivation for our work, making this recognition even more humbling." He is currently Deputy Assistant Senate Sergeant at Arms and Chief Information Officer.
Armstrong started his career with Sen. Pete Domenici (R-N.M.), where he rose to Deputy Chief of Staff in his more than 13-year stint. In 2004, during his tenure with Domenici, amid a debate on the Federal Marriage Amendment, Armstrong became a co-founder of the Gay, Lesbian and Allies Senate Staff (GLASS) Caucus. In 2014, he moved to the Sergeant at Arms CIO organization, where he established a new department within the CIO that was crafted to engage Senate offices in comprehending and harnessing technologies provided by the SAA.
Lynden has previously served as Chief Clerk on the U.S. Senate, Committee on Rules and Administration, and with the U.S. Senate, Joint Congressional Committee on Inaugural Ceremonies, as Deputy Inaugural Coordinator, 2012–2013. In that role among other responsibilities, he served as civilian liaison to the National Special Security Event Executive Steering Committee and subcommittees, including the Capitol, USCP, Crowd Management, Public Relations, Transportation, and credentialing, and as liaison to the Joint Task Force – National Capital Region.