Del. advocates optimistic ahead of marriage debate
Governor backs nuptials for gays and lesbians
Marriage equality advocates in Delaware continue to organize in advance of the expected introduction of a bill later this year that would allow gays and lesbians to tie the knot in the First State.
More than 150 people attended an Equality Delaware-sponsored town hall meeting in Wilmington on Jan. 30 at which U.S. Sen. Chris Coons spoke. A second gathering that drew nearly the same amount of people took place at Camp Rehoboth in Rehoboth Beach on Jan. 31.
Equality Delaware President Lisa Goodman told the Washington Blade her group continues to work with the Human Rights Campaign, Freedom to Marry, the Gill Foundation, the National Gay and Lesbian Task Force and other national and local organizations on the issue.
The organization is holding weekly volunteer events, trainings and phone banks across the state to garner further support for marriage rights for same-sex couples. Goodman said Equality Delaware also continues to engage people of faith and communities of color on the issue.
"We are doing a very serious and robust faith outreach," she told the Blade. "We had wonderful faith support for the civil union bill, and we are very confident that we will have an even broader-based faith support for the marriage effort. We also believe that we will have even broader support of people of color and across the board."
Gov. Jack Markell, who signed Delaware's civil unions bill into law in 2011, suggested to the Huffington Post last August that state lawmakers could debate a same-sex marriage bill during the 2013 legislative session that ends on June 30. He referenced the looming debate in his second inaugural speech last month.
"We will advance the cause of liberty, equality and dignity in our time," Markell said. "Our state will be a welcoming place to live, to love and to raise families for all who choose to call Delaware home."
Goodman did not provide a specific timeline in which she feels lawmakers would consider the issue, but stressed "we expect it to happen later this session." She further noted House Speaker Pete Schwartzkopf (D-Rehoboth Beach) and Senate President Pro Tempore Patricia Blevins (D-Elsmere) are among the lawmakers and other state officials who support marriage rights for same-sex couples.
"Obviously given the events of this last election cycle, there is a lot of momentum," Goodman told the Blade.
Neighboring Maryland is among the nine states and D.C. that allow same-sex marriage.
An Illinois Senate committee on Tuesday approved a bill that would allow gays and lesbians to the knot, while the Rhode Island House of Representatives last month overwhelmingly approved a same-sex marriage measure.
Hawaii lawmakers on Jan. 24 introduced two proposals that would extend nuptials to gays and lesbians in the Aloha State. New Jersey legislators in the coming weeks are expected to once again debate the issue after Gov. Chris Christie last February vetoed a same-sex marriage bill they approved.
"Every state that passes a marriage equality bill I think starts to convince other legislators that, wow, it's OK for us to do it too," Andy Staton, a gay Rehoboth Beach Realtor who unsuccessfully ran for the state Senate last year, told the Blade. "Legislators are very influenced by their constituency. And if the constituency is telling them not to do it, then they're not going to do it, which is why it's important for people to be vocal."
President Obama spoke out in support of the same-sex marriage referenda that passed last November in Maryland, Maine and Washington. The White House has also urged Illinois and Rhode Island lawmakers to support measures to allow nuptials for gays and lesbians in their respective states.
Goodman said she expects Obama and Vice President Biden to do the same in Delaware.
"We certainly would welcome his support and have no reason to think that he will not be supportive and publicly so, as will our vice president, Joe Biden, who of course all of Delaware is incredibly proud of," she said.
Virginia Beach high school students stage walkouts to support transgender rights
City's school board approved policy to out trans students to parents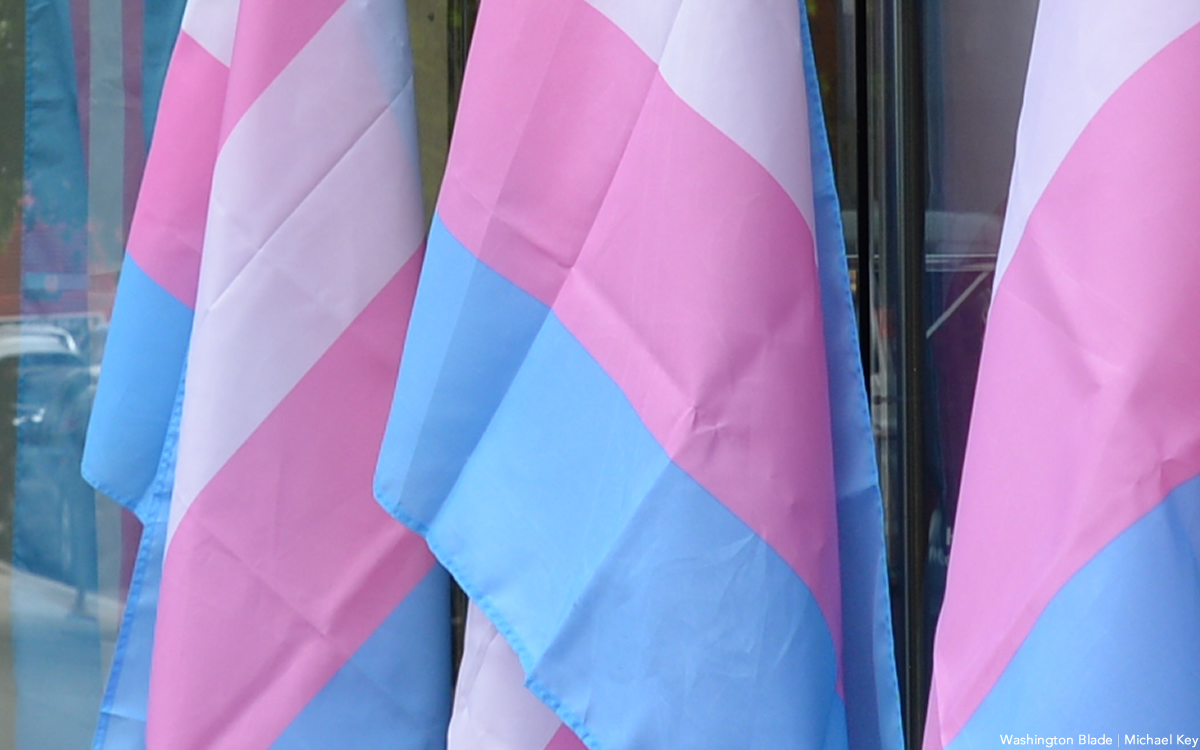 Students at five Virginia Beach high schools on Friday staged walkouts in support of transgender rights.
The walkout is in response to the Virginia Beach School Board approving policy 5-31, which the Pride Liberation Project says will require schools to out trans students to their parents.
Students have been organizing walkouts across the state since Republican Gov. Glenn Youngkin earlier this year announced new guidelines for trans and nonbinary students.
"Students like me aren't going to be able to talk to our teachers if we're constantly worried about our school officials calling home to forcibly out us," AJ, a trans Kellam High School Student, told the Pride Liberation Project.
Pepco, Exelon announce $2.7 million in funding for four minority-owned businesses
'It's good business sense to bring more people to the table'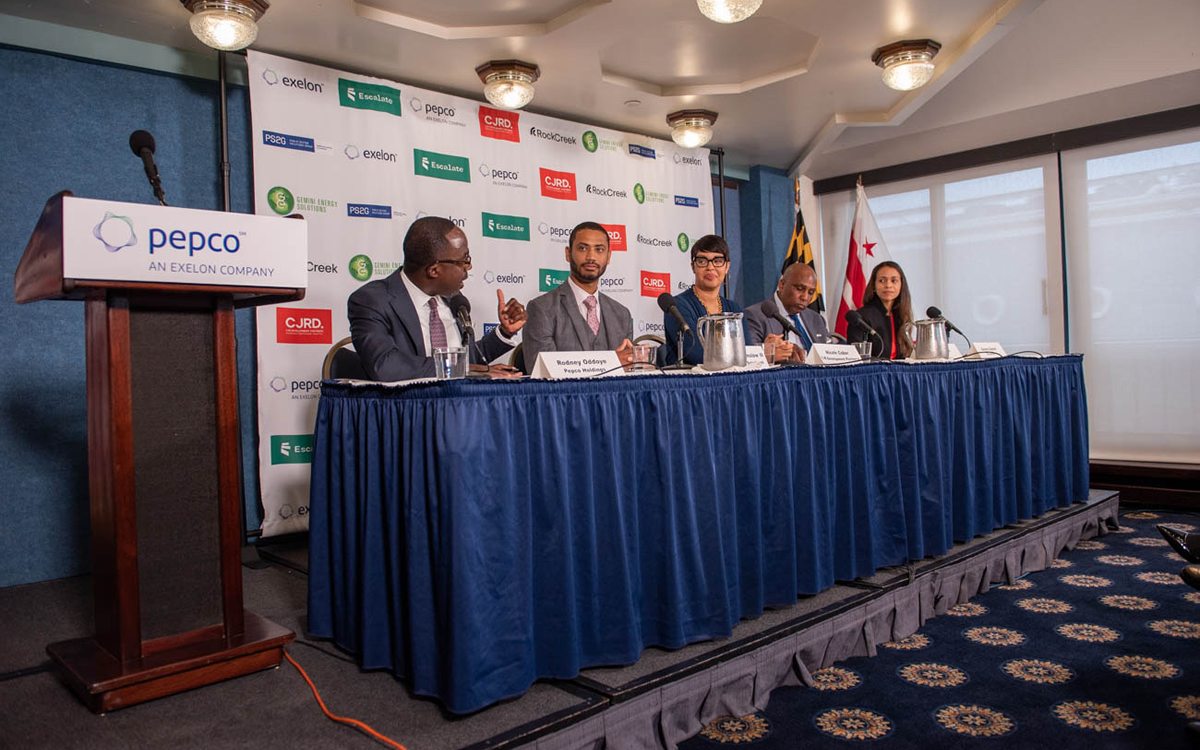 Pepco and Exelon announced a $2.7 million investment in four minority-owned businesses on Friday.
"Today's been a long time coming," said Pepco Vice President of Governmental and External Affairs Valencia McClure.
Pepco's parent company, Exelon, launched the Racial Equity Capital Fund (RECF) in 2022 to expand capital access to diverse businesses. This latest $2.7 million investment is just a portion of RECF's $36 million in funding.
At the announcement, D.C. Mayor Muriel E. Bowser spoke about the other ways Pepco and Exelon have "put their money where their mouth is" through their partnership with the D.C. Infrastructure Academy. She reported that all 22 of the residents that graduated from the program last week have a job offer from Pepco.
"We know that is not just a job, but a career," she said to the crowd's applause. "We know that working together, we can invest in D.C. residents, provide opportunity, and ensure that our D.C. businesses are a part of D.C.'s growing prosperity."
The four minority businesses that received funding were Gemini Energy Solutions, Public Sector Solutions Group, CJR Development Partners, and Escalate.
"It's good business sense to bring more people to the table," said fund recipient Nicole Cober, CJR Development's Principle Managing Partner.
Gemini Energy Solutions, which is Black owned, received $1 million, the most of the four companies. Its mission is to equitably scale energy efficiency to marginalized communities. For the founder and CEO Anthony Kinslow II, this investment means that he is able to get paid and advance the work of his organization.
"We are now able to accelerate the work in our software and technology development," he said. "What we were going to do in two years, we are now going to do in six months."
For Escalate, a workforce development platform focused on frontline worker retention, the funding means that it will be able to double the pay for frontline workers.
Public Sector Solutions Group CEO Darryl Wiggins emphasized that this investment was not just 'charity' work, but mission-driven work.
"The principle and the intent is greater than the money we receive," he said. Public Sector Solutions is Black owned.
Public Sector Solutions Group received a $600,000 debt investment; CJR Development, a minority and woman-owned small business, received a $600,000 debt investment; and Escalate, a majority Black and woman-owned company, received a $500,000 equity investment.
Exelon launched the RECF in partnership with RockCreek, one of the world's largest diverse-owned global investment firms, in 2022. The RECF expands capital access to diverse businesses so they can create more jobs, grow their companies and reinvest in their neighborhoods and communities, according to a statement from Exelon.
New RECF applications are accepted on a rolling basis. Interested businesses may apply online or contact RockCreek at [email protected] for more information.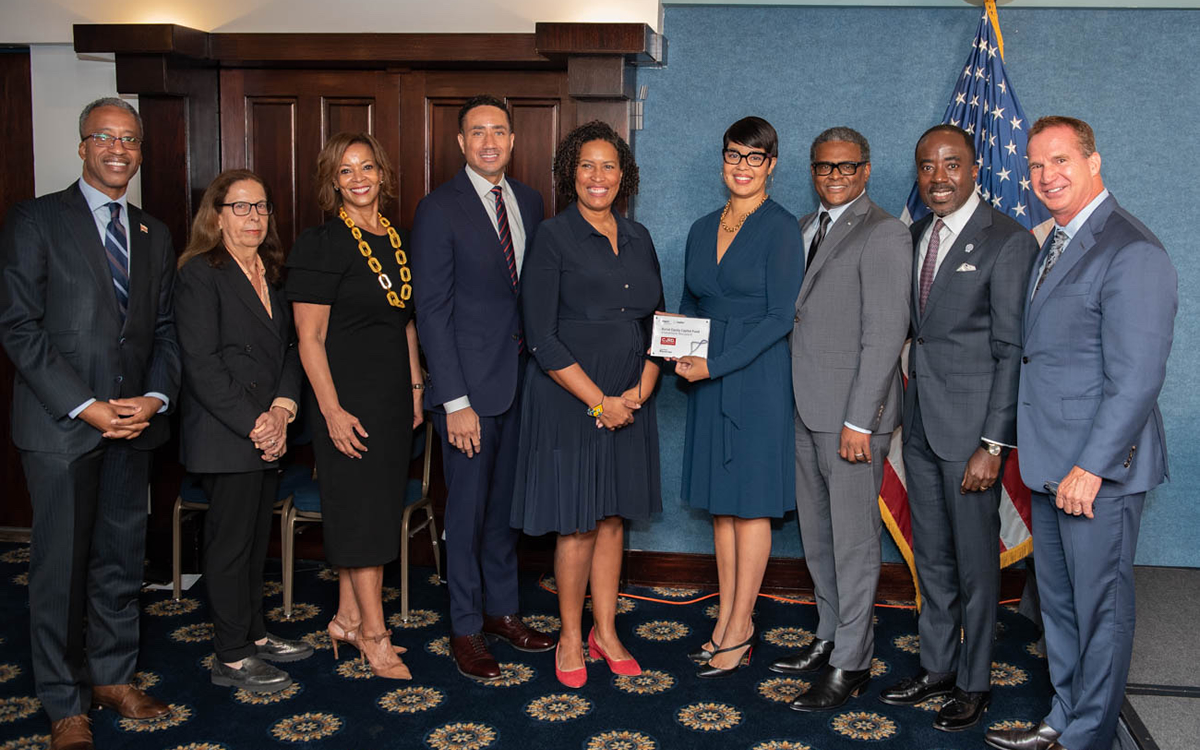 Comings & Goings
Armstrong recognized with Lifetime Achievement Award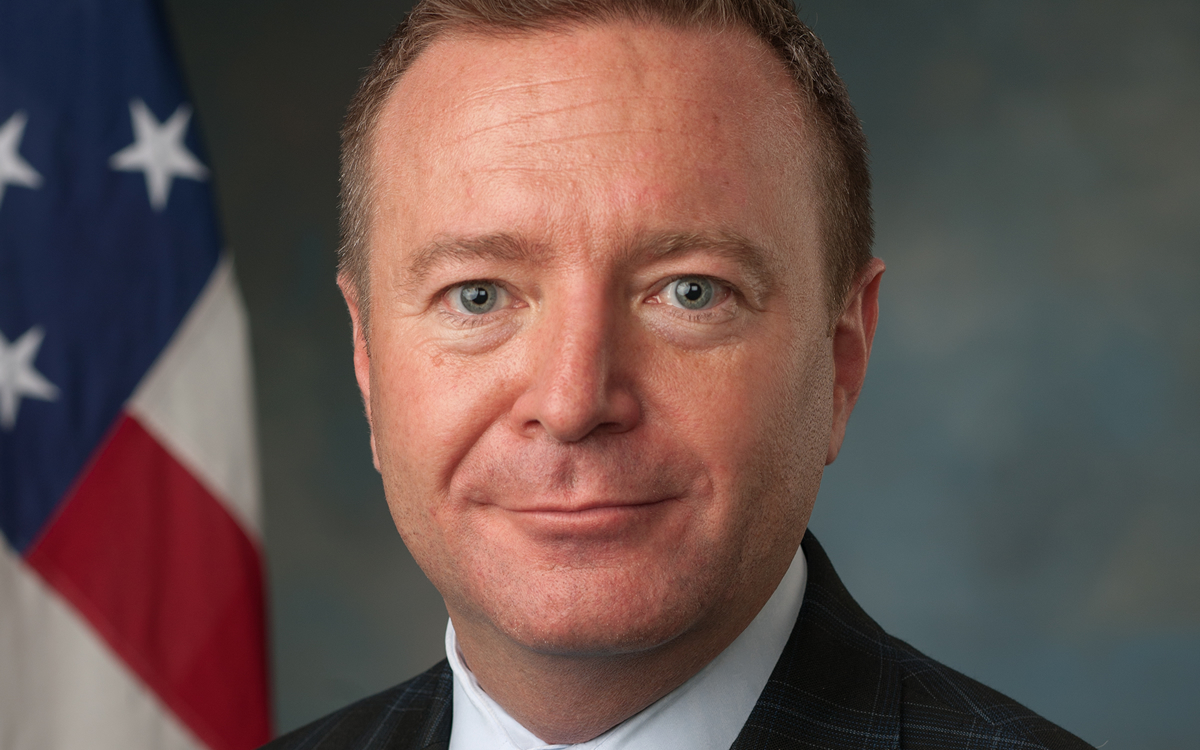 The Comings & Goings column is about sharing the professional successes of our community. We want to recognize those landing new jobs, new clients for their business, joining boards of organizations and other achievements. Please share your successes with us at: [email protected].
Congratulations to Lynden C. Armstrong on his Lifetime Achievement award from the Congressional Management Foundation in recognition of his exemplary public service in Congress.
Upon receiving the award Armstrong said, "This recognition is not just a personal achievement, but a testament to the unwavering dedication and hard work of colleagues and mentors who have been with me on this journey. I've dedicated my entire career to public service within the Senate, where recognition isn't the primary motivation for our work, making this recognition even more humbling." He is currently Deputy Assistant Senate Sergeant at Arms and Chief Information Officer.
Armstrong started his career with Sen. Pete Domenici (R-N.M.), where he rose to Deputy Chief of Staff in his more than 13-year stint. In 2004, during his tenure with Domenici, amid a debate on the Federal Marriage Amendment, Armstrong became a co-founder of the Gay, Lesbian and Allies Senate Staff (GLASS) Caucus. In 2014, he moved to the Sergeant at Arms CIO organization, where he established a new department within the CIO that was crafted to engage Senate offices in comprehending and harnessing technologies provided by the SAA.
Lynden has previously served as Chief Clerk on the U.S. Senate, Committee on Rules and Administration, and with the U.S. Senate, Joint Congressional Committee on Inaugural Ceremonies, as Deputy Inaugural Coordinator, 2012–2013. In that role among other responsibilities, he served as civilian liaison to the National Special Security Event Executive Steering Committee and subcommittees, including the Capitol, USCP, Crowd Management, Public Relations, Transportation, and credentialing, and as liaison to the Joint Task Force – National Capital Region.