Obama nominates lesbian attorney for judgeship
Kaplan named as candidate for U.S. Court of Federal Claims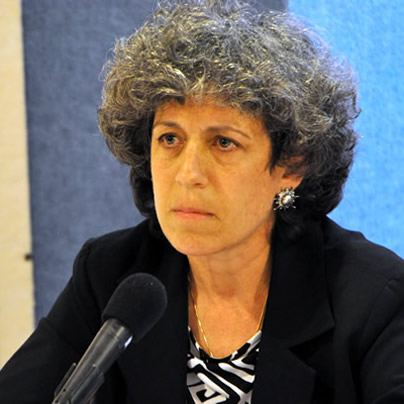 President Obama on Tuesday named attorney Elaine D. Kaplan, the current general counsel for the U.S. Office of Personnel Management, as one of two nominees to become a judge on the United States Court of Federal Claims.
If confirmed by the U.S. Senate, Kaplan would become the second out gay person to serve on the specialized court, which hears cases brought by citizens against the federal government to recover monetary damages.
In 2009, Obama appointed Federal Claims Court Judge Emily C. Hewitt, a lesbian, to become the court's chief judge. Hewitt, whose 15-year term on the court ends in October, was first appointed to the court by President Bill Clinton in 1998.
On Tuesday, Obama also nominated attorney Patricia E. Campbell-Smith to become a judge on the Court of Federal Claims. Campbell-Smith has been serving since 2005 as a special master for the court as part of its program to adjudicate cases involving vaccine related injuries.
"These nominees have dedicated their careers to serving the public good," the president said in a statement released by the White House. "And in so doing, they have displayed an unyielding commitment to justice and integrity," he said.
"I am certain that they will serve the American people well from the Court of Federal Claims, and I am honored to nominate them today," Obama said.
Kaplan has served as general counsel for OPM since 2009 under gay OPM Director John Berry, who was one of Obama's first high-level gay appointees.
Prior to joining the Obama administration, Kaplan worked from 2004 to 2009 as Senior Deputy General Counsel for the National Treasury Employees Union and from 2003 to 2004 as an attorney for the D.C. law firm Bernabei and Katz.
In 1998, Kaplan was nominated by President Bill Clinton and unanimously confirmed by the Senate to serve as director of the U.S. Office of Special Counsel, where she served a designated five-year term that extended into the first two years of the administration of President George W. Bush.
Congress created the Office of Special Counsel as an independent agency intended to protect the merit-based U.S. civil service system by investigating and prosecuting complaints of prohibited personnel practices against federal government employees. The OSC is also charged with protecting whistleblowers who report instances of government misconduct or waste from improper reprisals.
Kaplan made news during her tenure as OSC chief when she strengthened protections against discrimination based on federal employees' sexual orientation, citing a provision in the existing U.S. civil service law that she interpreted to cover LGBT employees.
She became the subject of further news reports after completing her term at the OSC when her successor named by Bush, anti-gay attorney and religious right figure Scott J. Bloch, reversed her policy toward gay federal workers. In an action that created an uproar among LGBT activists, Bloch declared that that no legal protections existed for gay or lesbian federal workers targeted for employment discrimination.
During her tenure as general counsel for the NTEU, Kaplan criticized Bloch for his actions as OSC head. Bloch subsequently became the target of an investigation by the FBI, which raided his office and home following allegations that he improperly sought to purge employees at the OSC who disagreed with him and allegedly was responsible for hiring a computer company to "scrub" files from his office computer. He resigned from his OSC position in 2008.
Shortly after pleading guilty in 2011 for contempt of Congress, for allegedly failing to disclose information requested during a congressional hearing, Bloch filed a lawsuit against more than a dozen people he claimed conspired to have him ousted from his job at the OSC. Among those named in the lawsuit, which sought $202 million damages, were Kaplan, Berry, and the Human Rights Campaign, which Bloch accused of conspiring with Kaplan and others to oust him from his job.
According to a clerk at the Fairfax County, Va., Circuit Court where Bloch filed the lawsuit, Circuit Court Judge Jane Roush dismissed the lawsuit on June 29, 2012 without prejudice. The "without prejudice" dismissal gave Bloch the option of filing the case again within six months under Circuit Court rules, but the clerk said there is no record of him having done so.
D.C. attorney Debra Katz, who was also named as a defendant in Bloch's lawsuit, told the Blade the judge dismissed the case on grounds of "failure to prosecute" because Bloch, who represented himself in court, never served any of the named defendants with a complaint or summons.
Nonbinary Energy Department official charged with second luggage theft
Sam Brinton placed on administrative leave after first allegation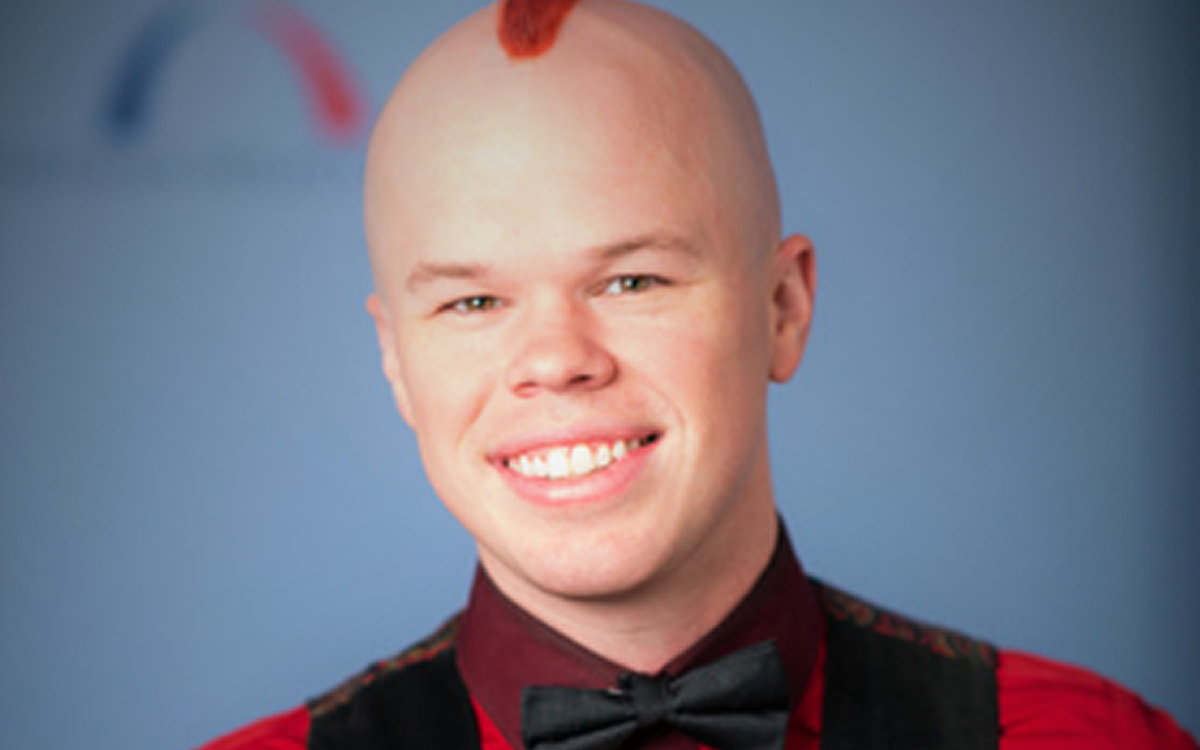 Sam Brinton, the first openly genderfluid person appointed to a senior government post, was served with a felony arrest warrant Friday following a second incident in which they were accused of stealing luggage from an airport.
New charges accuse Brinton of grand larceny of property valued between $1,200 and $5,000, for stealing luggage at Harry Reid International Airport in Las Vegas. They were previously charged with a felony for lifting a suitcase from baggage claim at the Minneapolis-St. Paul International Airport on Sept. 16.
Brinton joined the U.S. Department of Energy this year as deputy assistant secretary for spent fuel and waste disposition. The New York Post reported they were put on leave following the first incident.
"The Department of Energy takes criminal charges against DOE employees and clearance holders very seriously," a Department of Energy spokesperson told the Washington Blade in a statement. "Sam Brinton, a career civil servant, is on administrative leave. The department is limited by law on what it can disclose on personnel matters, such as an employee's clearance status. Generally, as the department has previously stated, if a DOE clearance holder is charged with a crime, the case would be immediately considered by DOE personnel security officials, and depending on the circumstances, that review could result in suspension or revocation of the clearance."
On Dec. 7, a group of 16 Republicans in the U.S. House of Representatives, including far-right Congress members Marjorie Taylor Greene (Ga.), Andy Biggs (Ariz.) and Louie Gohmert (Texas), called on Energy Secretary Jennifer Granholm to demand Brinton's resignation.
Sen. Sinema changes party affiliation from Democrat to independent
Lawmaker made history in 2018, becoming first bi member to serve in Senate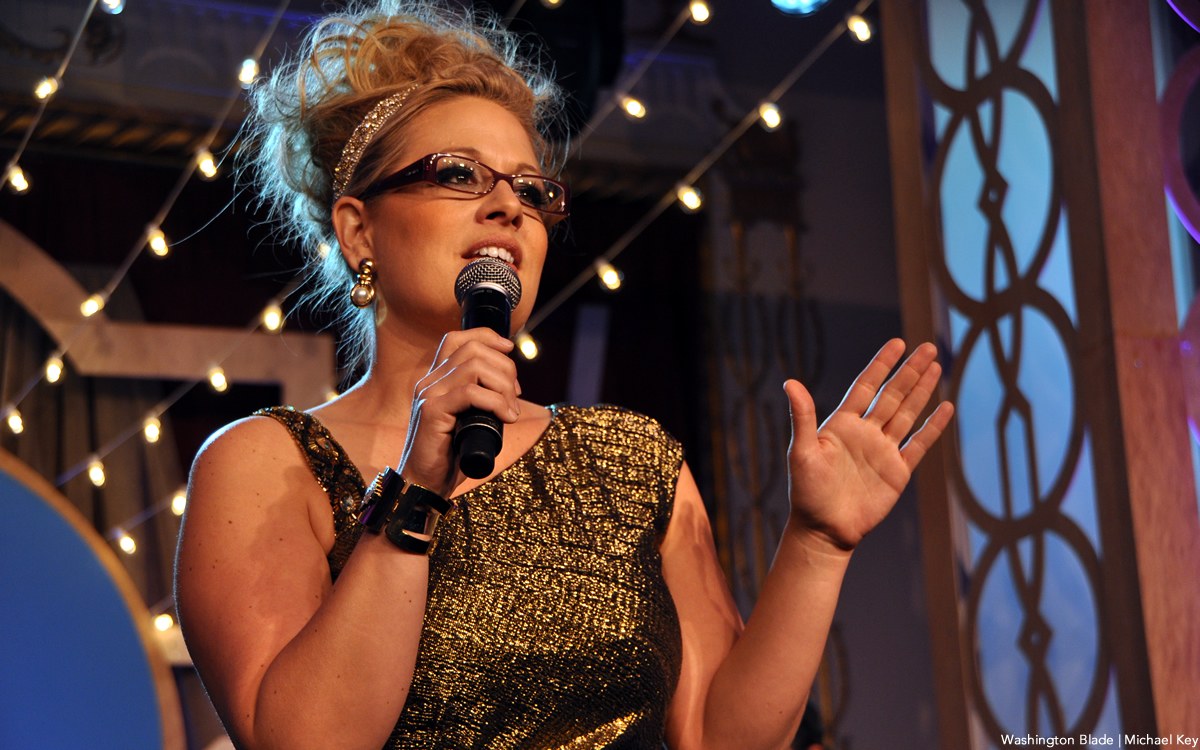 Sen. Kyrsten Sinema of Arizona said during an interview with POLITICO on Friday that she will switch her party affiliation from Democrat to independent but pledged not to change the way she has voted over the past four years in the Senate.
Sinema's announcement comes just two days after Democratic Sen. Raphael Warnock of Georgia prevailed in a runoff election against Republican challenger Herschel Walker, widening Democrats' razor thin majority in the upper chamber.
"I don't anticipate that anything will change about the Senate structure," Sinema told POLITICO. "I intend to show up to work, do the same work that I always do. I just intend to show up to work as an independent."
White House Press Secretary Karine Jean-Pierre released a statement on her decision:
"Senator Sinema has been a key partner on some of the historic legislation President Biden has championed over the last 20 months, from the American Rescue Plan to the Bipartisan Infrastructure Law, from the Inflation Reduction Act to the CHIPS and Science Act, from the PACT Act to the Gun Safety Act to the Respect for Marriage Act, and more.
"We understand that her decision to register as an independent in Arizona does not change the new Democratic majority control of the Senate, and we have every reason to expect that we will continue to work successfully with her."
Sinema's reputation as an iconoclast has occasionally frustrated her Democratic colleagues in the chamber as well as progressives more broadly. Critics were puzzled by what they saw as the Arizona Senator's fealty to multinational pharmaceutical companies, hedge funds, and venture capital firms.
More recently, however, Sinema was credited for her instrumental work earning her GOP colleagues' support for the Respect for Marriage Act, which earned a filibuster proof majority and is now on its way to be signed into law.
Sinema made history with her election to the Senate in 2018, becoming the first bisexual and second LGBTQ person (behind Democratic Sen. Tammy Baldwin of Wisconsin) to serve in the upper chamber.
Brittney Griner returns to U.S.
WNBA star released in exchange for Russian arms dealer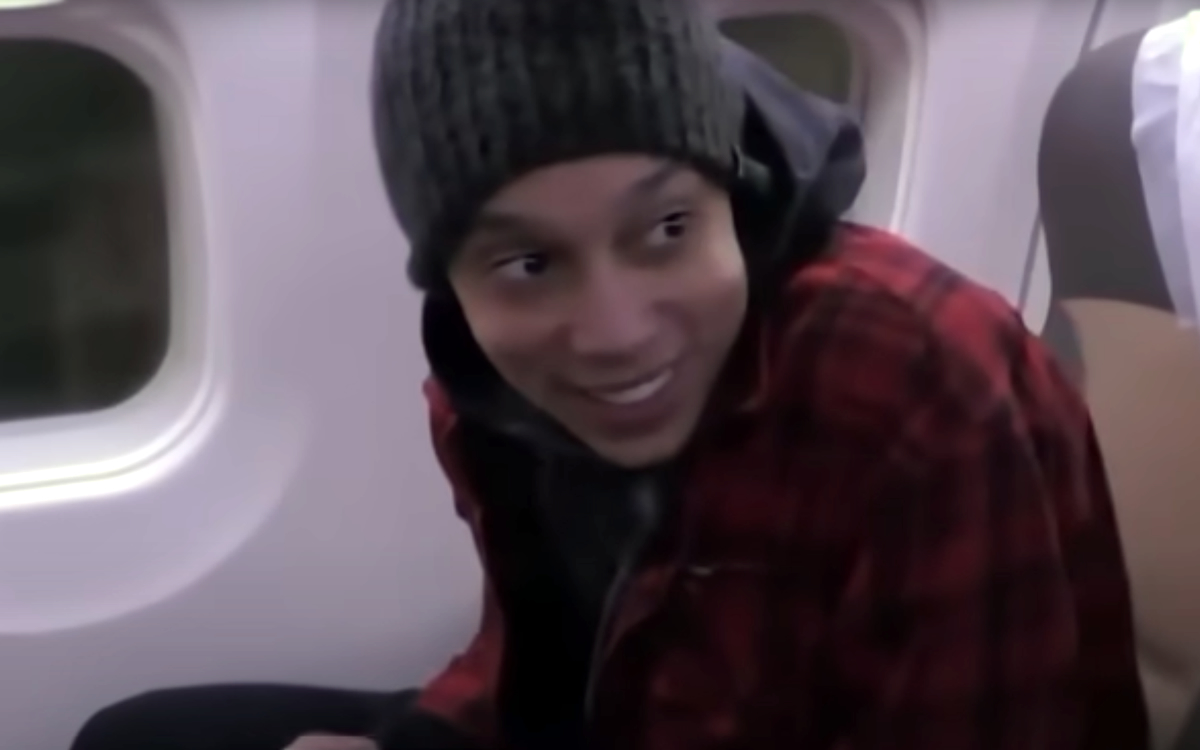 WNBA star Brittney Griner returned to the U.S. on Friday after Russia released her in exchange for a convicted arms dealer.
Griner landed at Kelly Air Force Base in San Antonio at around 5:30 a.m. ET.
Media reports indicate Griner then went to the U.S. Army's Joint Base San Antonio-Fort Sam Houston. They also said she will undergo a medical examination at the Brooke Army Medical Center.
"So happy to have Brittney back on U.S. soil," tweeted "Welcome home BG."
So happy to have Brittney back on U.S. soil. Welcome home BG!

— U.S. Special Presidential Envoy Roger D. Carstens (@StateSPEHA) December 9, 2022
Griner had been serving a nine-year prison sentence in a penal colony after a Russian court convicted her on the importation of illegal drugs after Russian customs officials in February found vape canisters containing cannabis oil in her luggage at Moscow's Sheremetyevo Airport.
President Biden on Thursday announced Russia had released Griner in exchange for Viktor Bout, a Russian arms dealer who is serving a 25-year prison sentence in the U.S.
Russian media broadcast a video of the exchange that took place at an airport in Abu Dhabi in the United Arab Emirates.
Griner's wife, Cherelle Griner, was with Biden and Vice President Kamala Harris and Secretary of State Antony Blinken when they spoke with Griner from the Oval Office before she left for the U.S.
"She is safe," said Biden. "She is on a plane. She is on her way home."
Advocacy groups are among those who welcomed Brittney Griner's release. Cherelle Griner and the Biden administration have said they remain committed to securing the release of Paul Whelan, a former U.S. Marine who is serving a 16-year prison sentence in Russia for spying.