San Francisco City Attorney speaks out
Herrera played key role in challenging Prop 8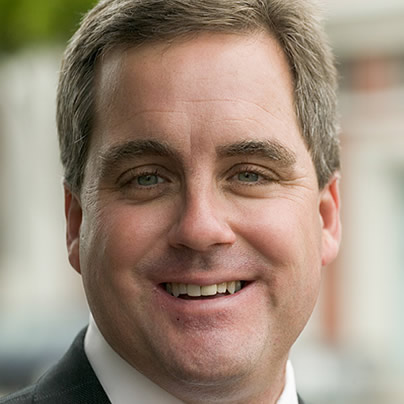 Dennis Herrera, San Francisco's City Attorney since 2002, will be in the Supreme Court chambers in Washington next Tuesday observing the oral arguments over whether Proposition 8, California's 2008 ballot measure banning gay marriage, should be upheld or overturned.
Although Herrera won't be delivering the arguments against Proposition 8 on Tuesday, gay rights advocates in California say he has played a pivotal role since 2004 in pushing for marriage equality in that state.
Among other things, he has worked side-by-side with high profile attorneys Ted Olson and David Boies as a party to the case Hollingsworth v. Perry, which seeks to overturn Prop 8.
Jack Song, deputy press secretary for the San Francisco City Attorney's Office, said Herrera and his legal team have been involved in "every case, every court, through every procedural twist since February 2004" in efforts to legalize same-sex marriage in California.
It was in 2004, Song noted, that Herrera provided legal support for then-San Francisco Mayor Gavin Newsom's highly controversial decision to issue marriage licenses to gay and lesbian couples and perform same-sex marriages at city hall.
California courts initially ruled that San Francisco lacked legal authority to perform same-sex marriages and quickly invalidated those marriages. But the action by Newsom and Herrera, which was denounced by same-sex marriage opponents, has been credited with triggering litigation by marriage equality advocates – including Herrera's office — that led to the May 15, 2008 ruling by the California Supreme Court legalizing same-sex marriage in the state.
In response to a campaign led by same-sex marriage opponents, California voters overturned same-sex marriage rights in the November 2008 referendum known as Prop 8 by a margin of 52 percent to 48 percent.
In an interview with the Washington Blade on Tuesday, Herrera discussed his work on the Prop 8 case – in the words of his deputy press secretary Song – as a "straight, devout Catholic, married man" who has championed the cause of marriage equality.
Washington Blade: What are your thoughts on the chances that Prop 8 will be overturned by the U.S. Supreme Court?
Dennis Herrera: We're very, very optimistic. You just need to look at what has been the course of this litigation. If we go back nine years ago, all the state court proceedings and more recently in the federal court system, I can't tell you how gratified we were both at the District Court's ruling and the Ninth Circuit [U.S. Court of Appeals] ruling clearly showing that there's absolutely no constitutional justification whatsoever to discriminate when it comes to the issue of marriage equality.
And that for the community to be denied equal protection under the law when it comes to the issue of marriage strains all credulity. So we've been gratified by the District Court's ruling. If you look at Judge [Vaughn] Walker's decision – a well-reasoned, well thought-out opinion after sitting through a weeks-long trial, hearing from a variety of witnesses and hearing the Prop 8 proponents come up with virtually no argument, no evidence to support their position and then to have that decision affirmed by the Ninth Circuit – we're very, very optimistic as we're heading into next week's argument.
Blade: What role has your office played in the U.S. Supreme Court case on Prop 8?
Herrera: We intervened and stood shoulder to shoulder with the Gibson Dunn firm — the David Boise firm — both at trial and at the Ninth Circuit and here as we're leading up to the Supreme Court argument. So we have been involved in every piece of state litigation on this as well as the federal action. In fact, we were the only party allowed to intervene in the case and participate on our side as a party. We have been working alongside the lead counsel in the case and continue to do so leading up to the [U.S. Supreme Court] arguments.
Blade: Could you explain as best you can in layman's terms what we understand to be the possible outcomes by the Supreme Court? In one outcome they can uphold Proposition 8. But is the court also being asked to rule that under the U.S. Constitution, no state can ban same-sex couples from marrying?
Herrera: I think that what you see if you look at the briefs of the plaintiffs and ours – we're very, very complimentary. Clearly the plaintiffs in the case, as represented by Ted Olsen and David Boies, are seeking the broadest possible remedy to strike down discrimination vis-a-vis marriage equality nationwide.
And if you look at our briefs, what we do is try and make sure that we offer the full panoply in a very complimentary way. We fully agree with Ted Olsen and Boies and support their contention that heightened scrutiny should apply in this case, which would essentially, if found in the plaintiff's favor, would basically have nationwide impact. But in addition, we have argued in our brief, while we fully agree with them, that even if you limited it to California and states similarly situated to California — the prohibition on marriage should not apply. So it's a more limited but complimentary approach. Just so the court has the full panoply of possible avenues before it. But we're in full support of the broad argument, but if the court wants to rule in our favor but limit it to California and other states that are similar to California, we briefed that issue as well.
Blade: How would it affect other states that are similar to California?
Herrera: If you look at the [U.S.] Solicitor General's brief, the government's brief, they have essentially said that states like California that have extended domestic partner benefits that allow same-sex couples to adopt, those that have been out there granting rights to same-sex couples cannot take them away through tools like Proposition 8. So there's about seven or eight states that are similarly situated to California. And they have come in and said for those states, not just California but for those others, you can't take an approach like folks have done with Proposition 8.
Blade: Does that include states outside Ninth Circuit?
Herrera: Yes.
Blade: Some constitutional experts that study the Supreme Court, including some who support same-sex marriage, have argued that it would be better for the court to limit an affirmative decision to just California rather than issue a ruling that would require all states to recognize same-sex marriage. They say that a ruling forcing all states to legalize same-sex marriage would create too great a shock to the culture, especially in southern and certain mid-Western states. What are your thoughts on that?
Herrera: I have heard that. But, like I said, in this case we're working along with the lead counsel and have really offered a variety of different directions the court should go. And I would like to say this. I know that people make that argument. But think about how things have changed.
Let's just go back. Proposition 22 that passed here in California in 2000 was against marriage equality 60 to 40. And with Proposition 8 we saw what the numbers were [52 percent for Prop 8, 48 percent against]. Recently, on the same day that the federal government – the administration – came in support of our position there was a Field Poll released here in the State of California that showed that 61 percent of people now in California favor same-sex marriage as opposed to 32 percent. …
So I'm fully in support of a broader approach and I think that would be the best thing for the country. But if in its judgment the Supreme Court does not want to go that route we have offered them and the United States government has offered them another direction to go that perhaps might be more limited but ultimately we know is going to lead to the same result nationwide.
Blade: In 2004, when San Francisco Mayor Gavin Newsom allowed marriages to take place at City Hall, you supported that, right?
Herrera: Yup.
Blade: But some lawmakers in Washington at the time, including Congressman Barney Frank, thought that might be jumping the gun a little bit and that it could lead to a greater push for a constitutional amendment to ban same-sex marriage. That never passed, but some were worried that it could. Was that something that entered your mind back then?
Herrera: I think history has borne out that we in San Francisco were on the right side of history when you look at the tremendous progress that has been made over the course of the last several years. So I think that sometimes it is somewhat scary for people to take the unconventional approach and to push the envelope. But I think that the wisdom of that approach has been borne out by history.
Calif. school district meeting over LGBTQ studies turns violent
Police officers and protestors clashed outside Glendale Unified School Board meeting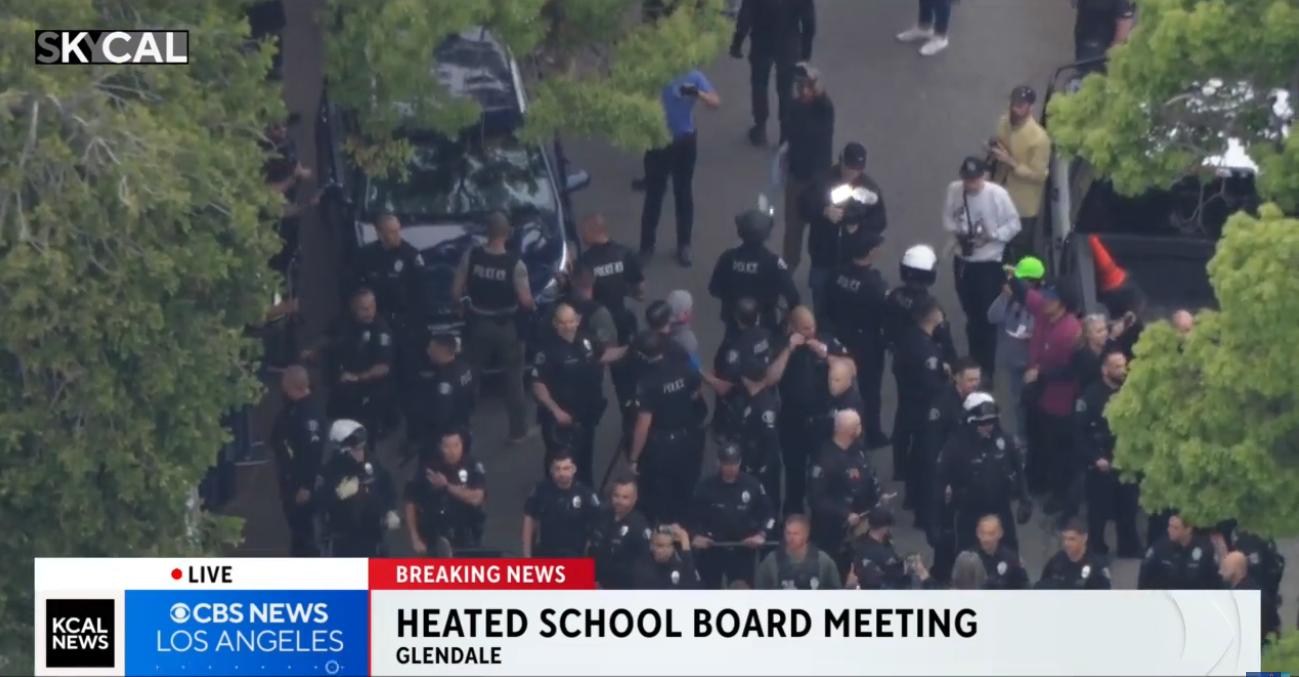 Police officers and protestors clashed outside a meeting of the Glendale Unified School Board over LGBTQ studies and the GUSD polices on addressing LGBTQ related issues.
News footage from CBS Los Angeles KCAL showed approximately 50 Glendale police officers attempting to keep the two groups separated and then fists were thrown as both sides engaged in physical assaults. A Glendale police spokesperson confirmed that some arrests had been made but wouldn't comment further.
Witnesses and news crews noted that many of those protesting against the LGBTQ community were from the same group that had protested at Saticoy Elementary School in North Hollywood, angered over a Pride month assembly. Officers from the LAPD's North Hollywood Community Station responded and there were physical assaults as well.
The situation in Glendale has become increasingly acrimonious. Last year during Pride month, a third grade teacher at Thomas Jefferson Elementary, Tammy Tiber, had enraged some parents after speaking to her students about LGBTQ topics on Zoom. The GUSD officials later transferred her because Tiber had told them she no longer felt safe.
A spokesperson for the district said that all materials are vetted by the GUSD, and are in full compliance with curriculum that deals with LGBTQ history, mandated under California's FAIR Education Act, which was signed into law on July 14, 2011, and went into effect on Jan. 1, 2012.
It amends the California Education Code to include the Fair, Accurate, Inclusive and Respectful reference to contributions by people with disabilities and members of the LGBTQ community in history and social studies curriculum.
Last month on May 18, a man who is not the parent of a child in the district, accused GUSD school board vice president Jennifer Freemon of concealing consistent attempts to "indoctrinate" students on LGBTQ issues.
"They are saying boys can be girls and girls can be boys," Henry said during the board meeting. "If you believe in that, that is your opinion, and if that is your official policy, Jennifer, that is indoctrination because it offends a lot of people's actual doctrine."
As an example of instructing students to "behave inappropriately," Henry referenced an alleged recent incident involving a student with special needs. GUSD student Thelma Gonzalez, who spoke later in the meeting, was allegedly asked to provide the definition of "scissoring" during a health lesson, despite her mother requesting that she be excused.
"A violation of their doctrine, their Christian doctrine," Henry said, referring to Gonzalez and her mother. "Regardless of what you think, what I think, what the community thinks about any faith, you violated that. And if you don't condemn that today, Jennifer, you are a hypocrite and a liar."
He then mounted an attack on district polices regarding its transgender students.
"If you think they value your children, you're more than entitled to think that," Henry said. "They will not lie to you about your child, they will lie to these parents. They will conceal that private information from parents. You have enshrined that into doctrine, into policy, which is a misinterpretation of the law."
It is not immediately clear what policy Henry was referring to. However, GUSD's anti-discrimination policy states the district will only disclose a student's "transgender or gender-nonconforming status" with their consent. It also mandates that a district official may discuss with that same student "any need" to confide in their parents or guardians.
#BREAKING: The protest outside the Glendale Unified School Board meeting has turned violent, with protesters clashing. @GlendalePD trying to regain control now. @RoadSageLA overhead in #SKYCAL. @kcalnews pic.twitter.com/g0YWp1KVWI

— Mike Rogers (@MikeRogersTV) June 7, 2023
Inside the Tuesday GUSD board meeting, pro- and anti-LGBTQ protesters faced off over how schools teach gender and sexuality, attendees were suddenly told to shelter in place as the violence outside escalated. The interruption came after about an hour of public comments, most of them in defense of the LGBTQ community and the district's handling of materials and policies.
A mob of anti-LGBTQ bigots in Glendale engaged in violence outside a school board meeting while protesting against teaching about LGBTQ people

This violence flows from the anti-LGBTQ rhetoric sweeping the U.S. It's why @HRC declared a national state of emergency for LGBTQ people https://t.co/2jrMBCx2pJ

— Senator Scott Wiener (@Scott_Wiener) June 7, 2023
New video from last night in Glendale shows far right extremists pepper spraying a religious clergy member who was there in support of LGBTQ families. pic.twitter.com/9DtSvcZztu

— Alejandra Caraballo (@Esqueer_) June 7, 2023
Protesters fight outside Glendale school district meeting about LGBTQ studies:
Related:
Anti-LGBTQ laws, drag bans loom over Pride celebrations
Organizers in Florida, Texas, Montana, Tennessee coping with new restrictions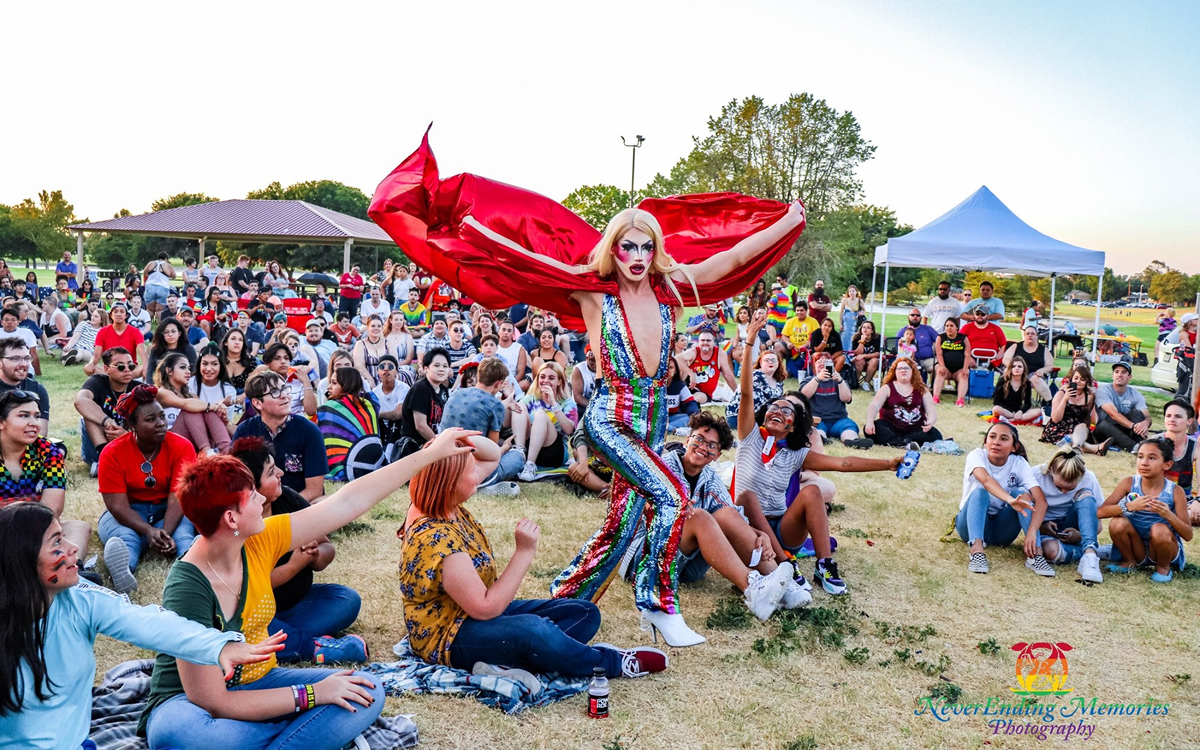 Anti-LGBTQ and anti-drag laws that Republican governors have signed have prompted Pride organizers to reconsider or even cancel their events this year.
The Bozanich Photography Collaborative, which organizes St. Cloud Pride in Florida, in its statement that announced the cancellation of its June 10 event noted the state "has recently passed a number of laws that target the LGBTQIA+ community" and they have "created a climate of fear and hostility for LGBTQIA+ people."
Florida Gov. Ron DeSantis on May 17 — the International Day Against Homophobia, Biphobia and Transphobia — signed bills that ban gender-affirming health care for minors, restrict pronoun usage in schools and require public buildings and other facilities' restrooms and locker rooms to have "separate facilities for men and women based on biological sex." DeSantis on that day also signed House Bill 1438, which "protects children from explicitly adult performances in all venues — including drag shows and strip clubs" and "imposes fines and license suspension for hotels and restaurants that admit a child into an adult performance."
The Republican presidential candidate last year filed a complaint against a Miami restaurant after LibsofTikTok broadcast a video of children attending a drag show.
The DeSantis administration this year has sought to revoke the liquor license of the Hyatt Regency Miami and filed a complaint against the Orlando Philharmonic Plaza Foundation after children attended drag shows at the respective locations.
Tampa Pride on May 18 announced the cancellation of its "Pride on the River" event. Organizers of Pridefest in Port St. Lucie only allowed those who were at least 21 years old to attend their annual event that took place in April.
Hamburger Mary's in Orlando has sued DeSantis over HB 1438.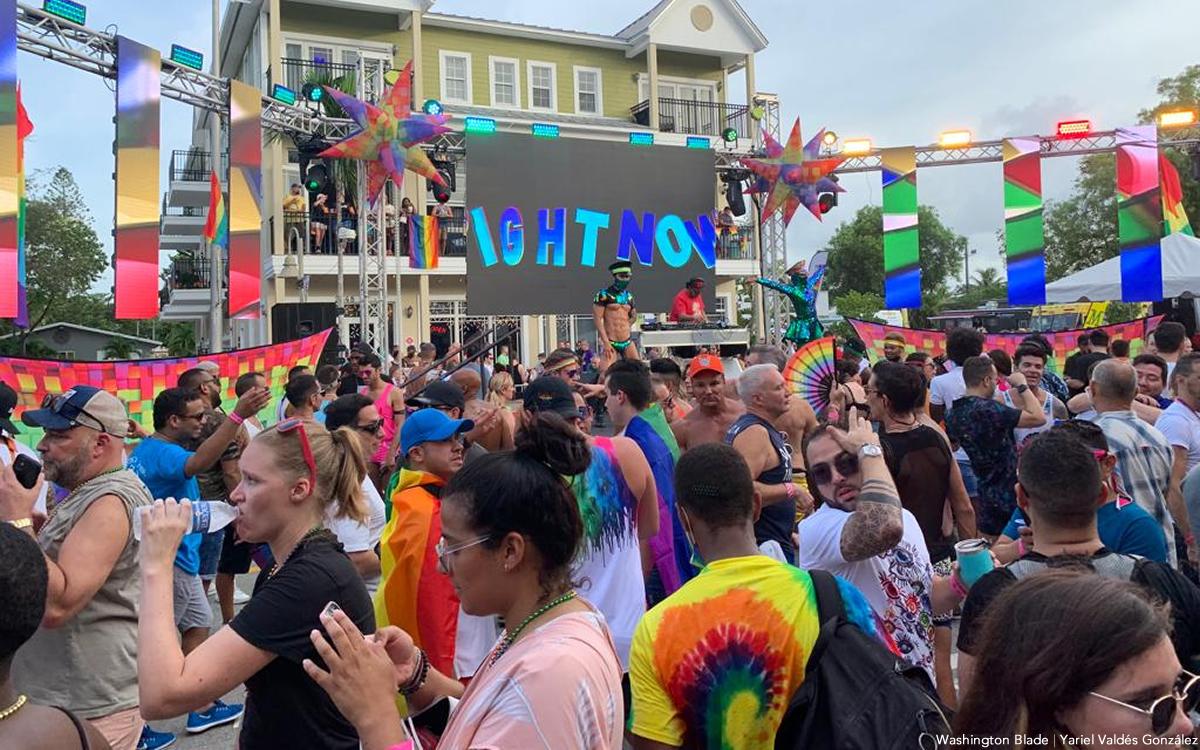 The annual Stonewall Pride Parade and Street Festival is scheduled to take place in Wilton Manors on June 17.
Stonewall Pride CEO Jeffrey Sterling on Monday during a telephone interview with the Washington Blade pointed out Wilton Drive, the road on which the parade and festival will take place, is a state road.
He said performers and vendors will have to abide by a series of rules that include no nudity, no lewd conduct and no vulgarity or overtly sexual language. Sterling admitted HB 1438 and the other anti-LGBTQ bills that DeSantis signed "indirectly" prompted Stonewall Pride to implement them, but he stressed they do not apply to those who attend the parade and festival.
Sterling denied reports that suggest drag queens will not be allowed to perform.
"We need to be proud of the beauty of our culture while keeping in mind who we are entertaining," he said. "Our standards should be that which we would use around our own children or our families' nieces or nephews. We are performing for all ages, so the youngest in the audience should dictate the minimum standards we should adhere to."
Miami Beach Pride took place on April 16, less than a week after Equality Florida and the Florida Immigrant Coalition issued a travel advisory for the state. The event took place before DeSantis signed HB 1438 and the three other anti-LGBTQ laws.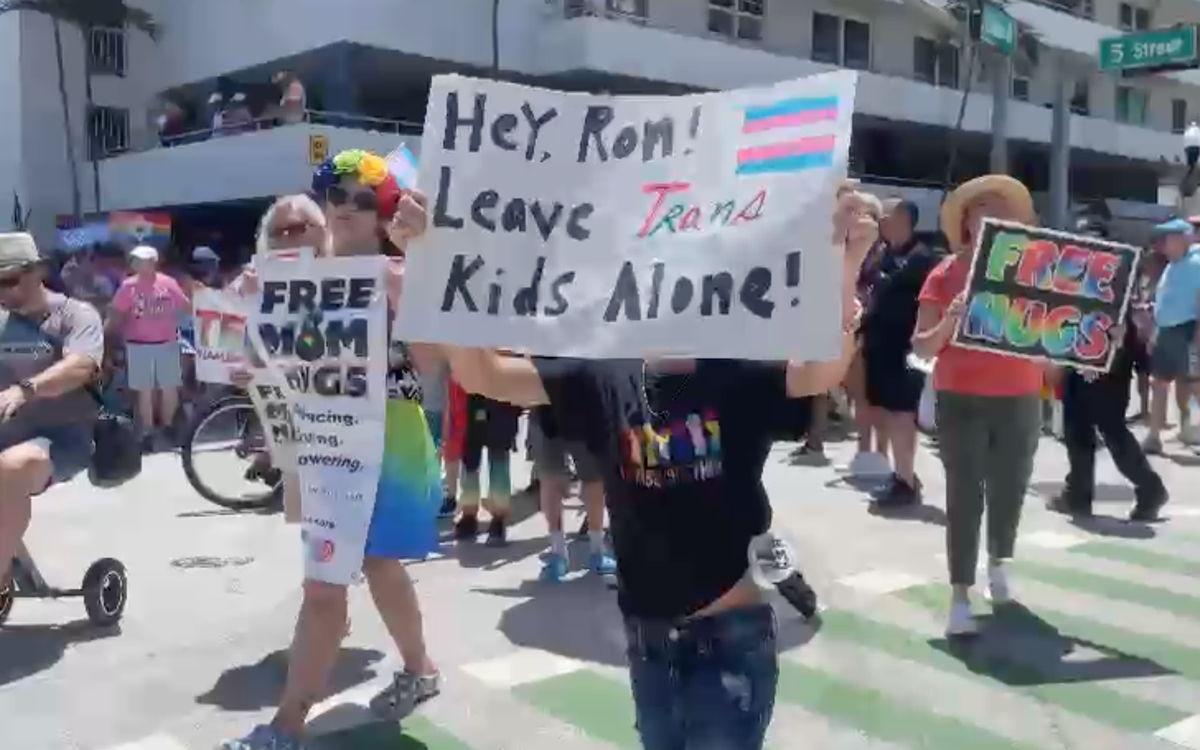 The third annual PensaPride will take place in Pensacola in Florida's Panhandle on June 24.
Sydney Robinson, who is a member of PensaPride's board of directors, during a June 1 telephone interview with the Blade noted the all-day festival is a sober event and "family-friendly, open to all ages."
She noted drag queens typically perform at PensaPride, but organizers are "still sort of grappling to try and do something or if we want to avoid it altogether because of the new law." Robinson was nevertheless adamant that Pride events should continue to take place in Florida, despite DeSantis and the anti-drag bill he signed.
"I'm really disappointed with any Pride events that cancel for that reason because I think there is a way to have a vibrant Pride event that doesn't have drag," she said. "If you really want to follow the law, if that's your main concern, you could easily do a wonderful Pride event and just not have that element involved."
"On the other end it's like well Pride is a protest," added Robinson. "That was the basis of Pride from the start."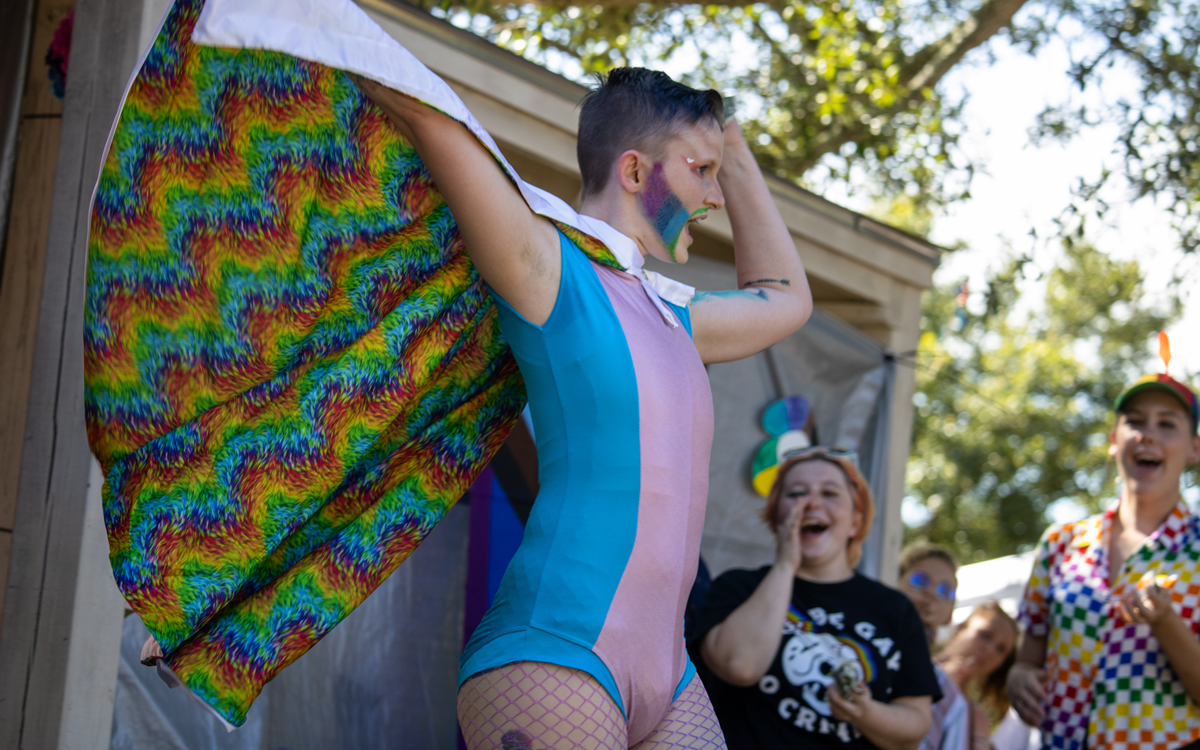 'We're more motivated than ever'
Montana Gov. Greg Gianforte on May 22 signed a bill that bans drag story hours in public schools and libraries and restricts "sexually oriented performances" on public property. (His nonbinary child urged him to veto anti-LGBTQ bills that reached his desk during this year's legislative session.)
Missoula Pride will take place from June 16-18.
"We're more motivated than ever to put on just one big hell of a Pride festival," Andy Nelson, executive director of the Western Montana LGBTQ+ Community Center, which organizes Missoula Pride, told the Blade on June 2 during a telephone interview. "This legislative session here in Montana has been devastating and we just need to come together as a community more than ever."
Nelson noted the bill that Gianforte signed is specific to public libraries and schools. Nelson said drag queens will perform at Missoula Pride as they normally do.
"As far as drag performers performing at our street party in downtown Missoula, we're good to go," Nelson told the Blade. "And so we're going to have a bunch of queens up there, like usual, doing their thing. They'll be in the parade and we're still going to have multiple drag events throughout the weekend."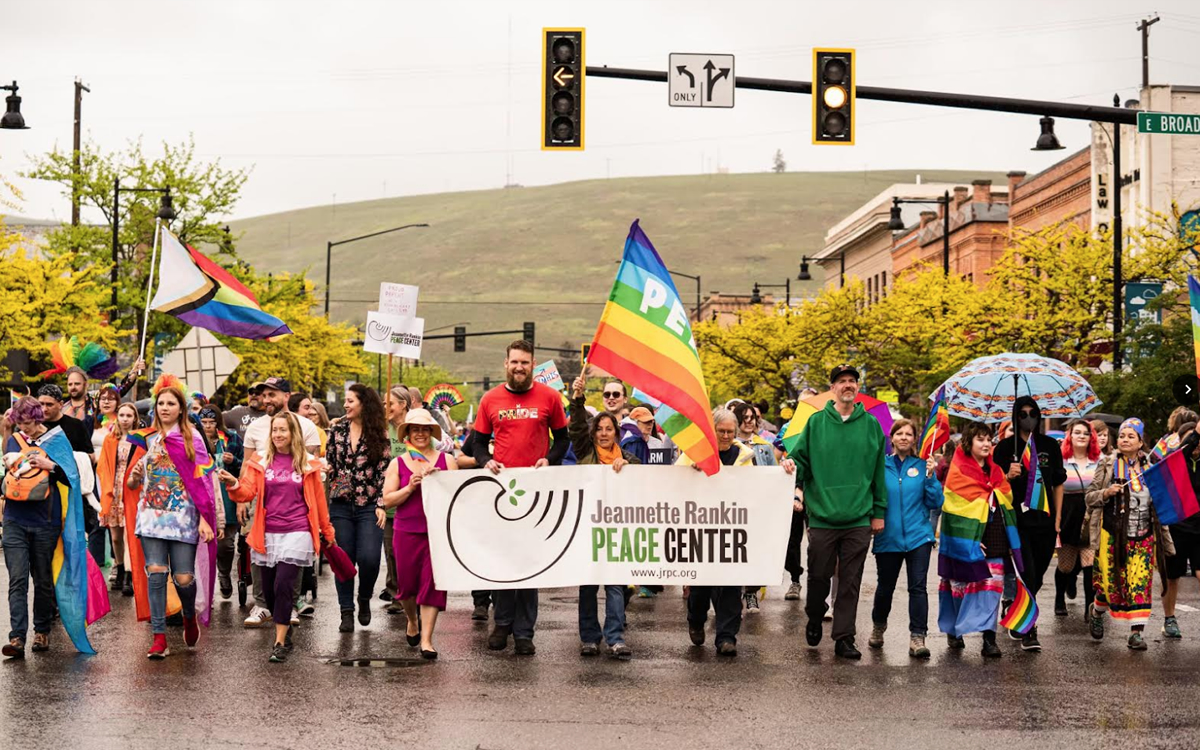 A document the Department of Homeland Security shared with law enforcement and government agencies on May 11 notes anti-LGBTQ threats are increasing and are linked to "drag-themed events, gender-affirming care and LGBTQIA+ curricula in schools." The document also warns of the potential increase in attacks against health care providers and businesses that specifically cater to LGBTQ people.
Police in Coeur d'Alene, Idaho last June arrested 31 armed white nationalists who were protesting a Pride event
"We were definitely on edge," said Nelson, who noted Coeur d'Alene is less than three hours from Missoula and the arrests took place days after Missoula Pride. "What happened there is not out of the question, that it could happen here as well."
Nelson noted a small group of neo-Nazis with AR-15s in March protested an International Trans Day of Visibility event that took place at Missoula's courthouse. He said a private security team and members of the Missoula Police Department will be on hand during Pride.
"We're definitely keeping safety and security top of mind," said Nelson.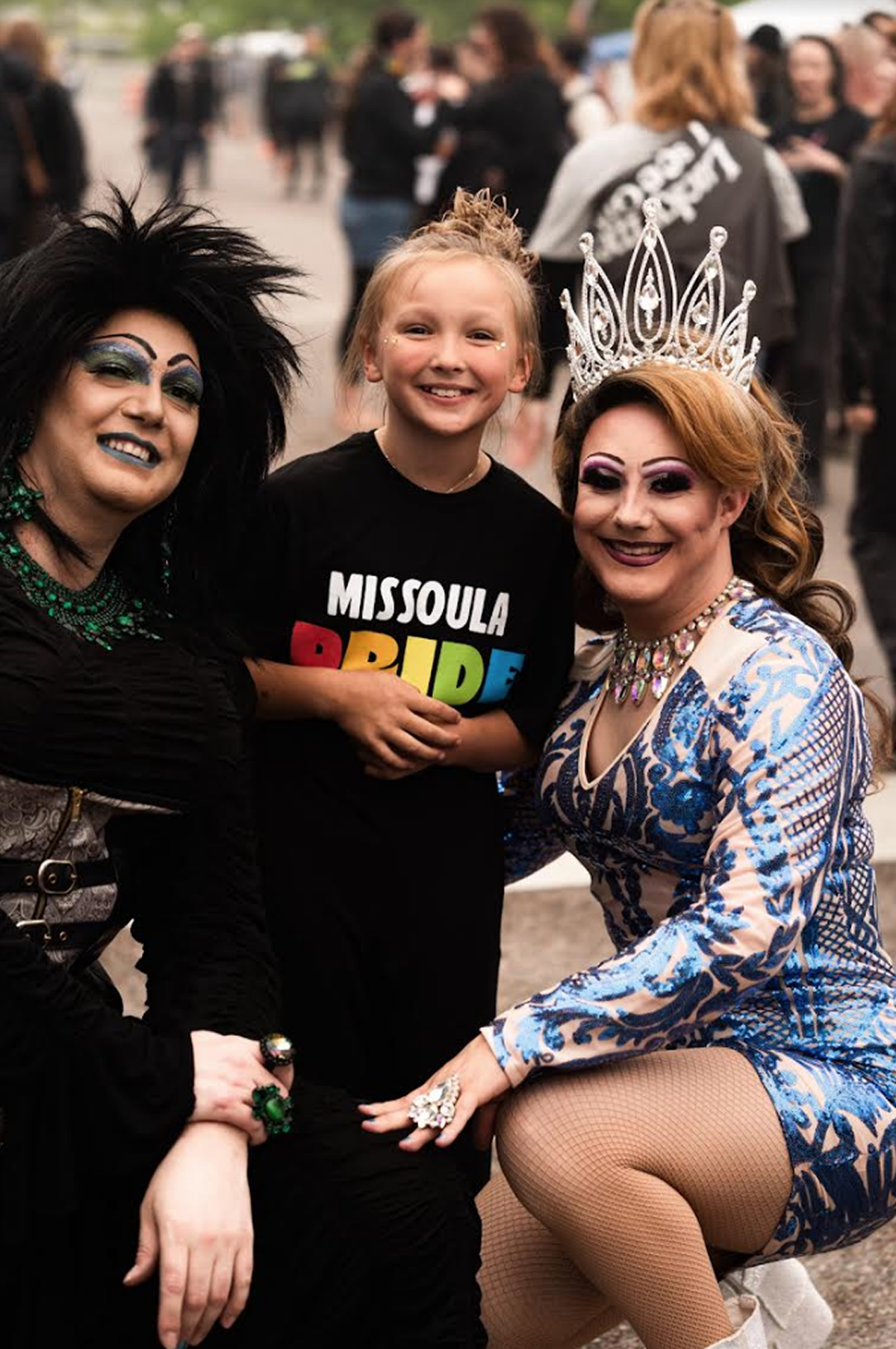 Tennessee Gov. Bill Lee on March 2 signed Senate Bill 2, which imposes fines and even jail time for "male or female impersonators who provide entertainment that appeals to a prurient interest" on public property or where children are present.
Friends of George's, a Memphis-based LGBTQ theater company, challenged SB 2 in federal court.
U.S. District Court Judge Thomas L. Parker of the U.S. District Court for the Western District of Tennessee on June 2 declared SB 2, which is also known as the Adult Entertainment Act, unconstitutional. The same federal judge temporarily blocked the law hours before it was to have taken effect.
Tennessee Equality Project Executive Director Chris Sanders on Monday noted to the Blade that Pride events took place in Memphis, Cookeville and in other cities across the state over the past weekend.
Sanders said drag queens performed in a public park during Columbia Pride that took place on Sunday. He noted some Pride celebrations "probably did make some contingency plans or change the way their celebration went on, but many continued to have drag as part of their celebrations."
Sanders told the Blade that activists in Tennessee remain "extremely stressed, particularly about the anti-trans laws."
The American Civil Liberties Union has filed a lawsuit against the state law that bans gender-affirming care for anyone who is under 18 years old. Sanders noted that statute "continues to hang over everything," but Parker's ruling was something to celebrate.
"People got a bit of relief, obviously, because of the drag ruling and people are very excited about that," said Sanders.
Texas anti-drag bill has 'broad and vague wording'
Texas Gov. Greg Abbott on June 2 signed a law that bans gender-affirming health care for minors in his state. Senate Bill 12 — which would "regulate sexually oriented performances" and "those performances on the premises of a commercial enterprise, on public property, or in the presence of an individual younger than 18 years of age" — is currently awaiting the Republican governor's signature.
Nick Harpster, the public relations and advocacy coordinator of Lubbock Pride, on June 1 noted to the Blade during a telephone interview that SB 12 would take effect after his city's Pride events if Abbott were to sign it into law.
He said SB 12 has "such a broad and vague wording and it's left up to so much interpretation," and questioned how it may specficially impact the Dallas Cowboy cheerleaders. Harpster said Texas lawmakers have definitely targeted drag queens with SB 12 and another bill that sought to defund public libraries that host drag queen story hours.
"That's been the goal from the get go," said Harpster.
Harpster said Lubbock Pride "may have to do some things differently" next year if Abbott signs SB 12. In the meantime, drag performances and drag story times are among the events that will take place during this year's Lubbock Pride that will take place on June 10.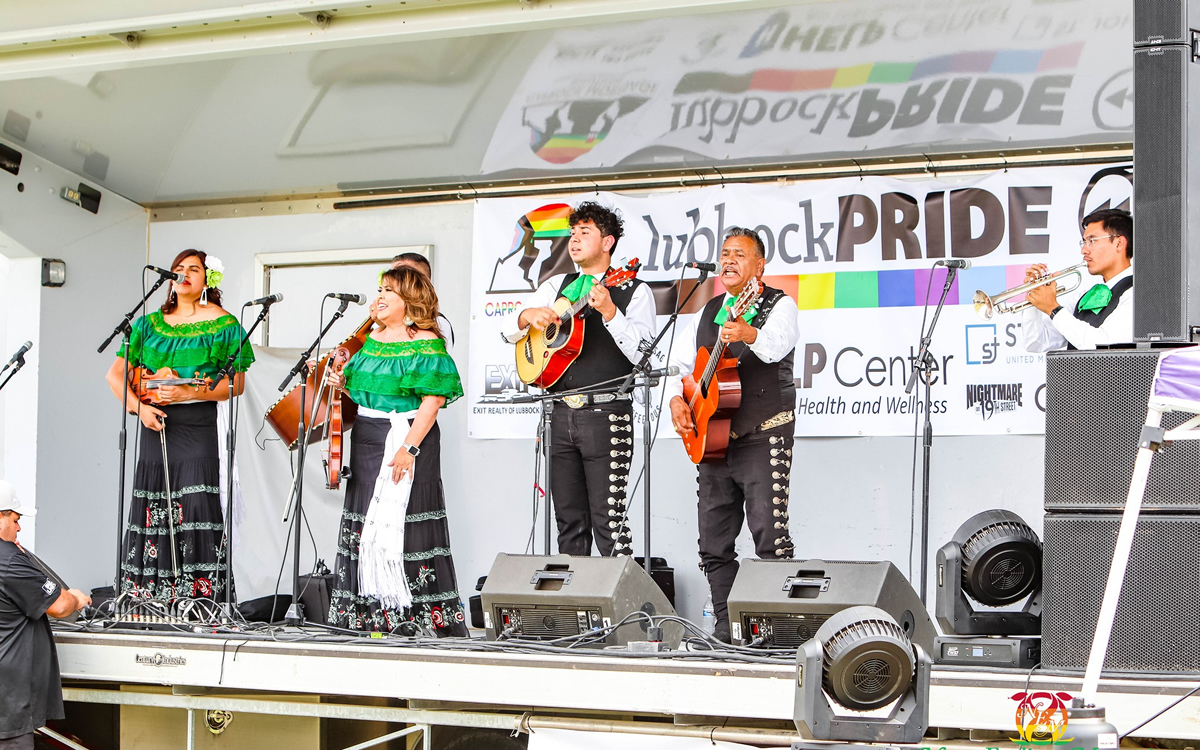 Dawn Ennis, Christopher Kane, Michael Key and Brody Levesque contributed to this story.
Federal judge halts enforcement of Fla. trans healthcare ban
Advocacy groups challenged Senate Bill 254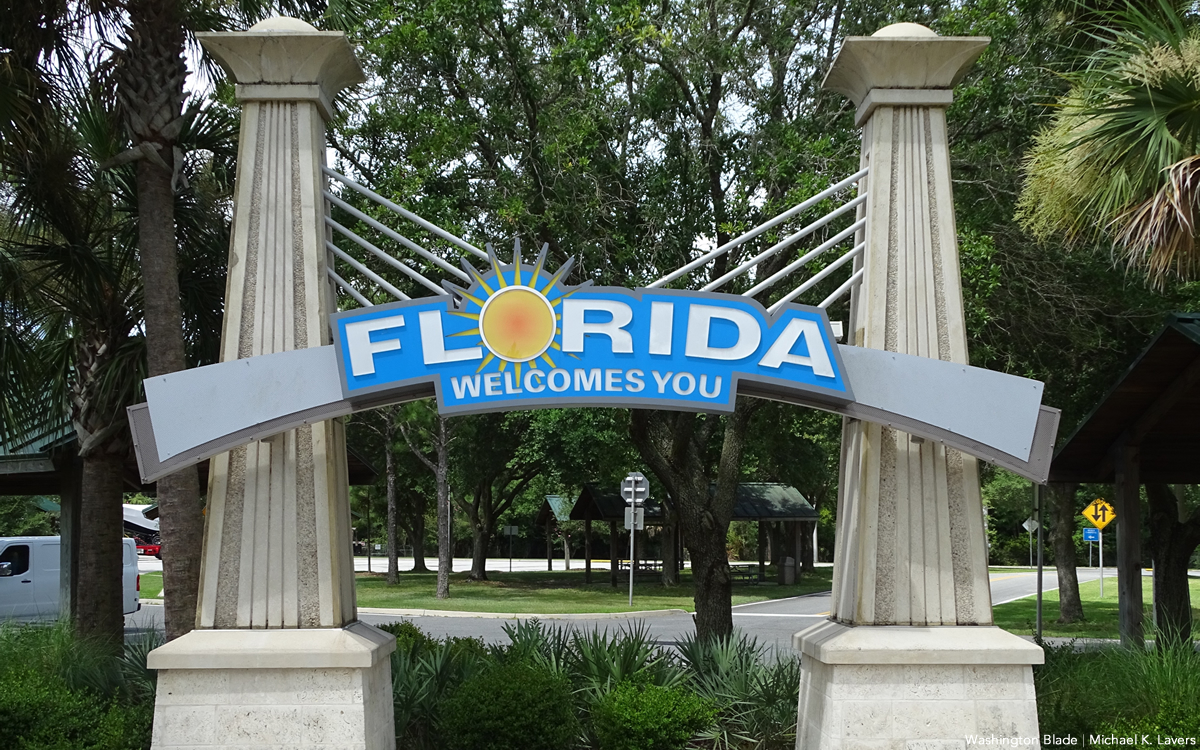 In his 44 page ruling, Judge Robert Hinkle of the U. S. District Court for the Northern District of Florida has barred the state from any further enforcement action against transgender youth or their parents from seeking appropriate gender-affirming care.
Hinkle's ruling allows Florida parents challenging the ban to access necessary medical care for their trans children while the legal challenge to the bans continues. The ruling blocks enforcement of Florida state Boards of Medicine and Osteopathic Medicine rules banning established medical care for trans adolescents as well as provisions in Senate Bill 254 that codify those rules into state law with added criminal and civil penalties.
In his summary Hinkle wrote: "Gender identity is real. Those whose gender identity does not match their natal sex often suffer gender dysphoria. The widely accepted standard of care calls for evaluation and treatment by a multidisciplinary team. Proper treatment begins with mental health therapy and is followed in appropriate cases by GnRH agonists and cross-sex hormones. Florida has adopted a statute and rules that prohibit these treatments even when medically appropriate."
In today's ruling the court indicated that the plaintiff parents are likely to succeed in their claims that SB 254 and the Boards of Medicine rules unconstitutionally strip them of the right to make informed decisions about their children's medical treatment and violate the equal protection rights of trans youth by denying them medically necessary, doctor-recommended healthcare.
The challenge to the Boards of Medicine and SB 254 healthcare bans is likely to proceed quickly to trial.
The families are represented by Southern Legal Counsel, GLBTQ Legal Advocates and Defenders, the National Center for Lesbian Rights and the Human Rights Campaign, which issued the following statement:
"Today's ruling is a powerful affirmation of the humanity of transgender people, the efficacy of well-established, science-based medical care, and of the rights of parents to make informed healthcare decisions for their children. The court recognized the profound harm the state of Florida is causing by forcing parents to watch their kids suffer rather than provide them with safe and effective care that will allow them to thrive. We are incredibly relieved that these Florida parents can continue to get healthcare for their children while we proceed to challenge these bans and eventually see them fully overturned."
Read the ruling: