D.C. shelter accused of rejecting trans women
Lawsuit, human rights office complaint filed against facility near U.S. Capitol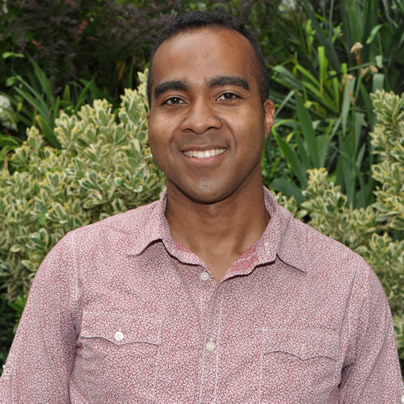 A shelter for homeless women located three blocks from the U.S. Capitol is violating the D.C. Human Rights Act by refusing to admit transgender women unless they provide "documentation" of a legal name change or gender reassignment surgery, according to separate complaints against the facility by two transgender women.
In a lawsuit filed April 5 in D.C. Superior Court and a complaint filed with the D.C. Office of Human Rights on March 22, the two women charge that employees at the John L. Young Women's Shelter at 119 D Street, N.W. said they could not be admitted because of their status as transgender women.
An attorney with the D.C. Trans Coalition filed the lawsuit on behalf of Lakiesha Washington against New Hope Ministries, Inc. of Woodbridge, Va., which operates the John L. Young Women's Shelter under a city funded contract.
The lawsuit says Washington, who was homeless, attempted to gain admission to the shelter on April 3, when the lawsuit says the alleged discriminatory action took place.
An unidentified female employee at the shelter asked Washington, "Are you a woman or a man," the lawsuit says. "Ms. Washington replied, 'I'm a transgender woman.' The employee then asked Ms. Washington if she had any documentation, to which Ms. Washington replied that she did not."
The lawsuit says the employee then told Washington, "We don't do transgenders here. You have to leave."
In a separate discrimination complaint filed with the Office of Human Rights, D.C. Trans Coalition member Andy Bowen says a shelter employee provided more details when Bowen asked about the facility's policy regarding transgender women in a Feb. 5 phone conversation.
"The respondent stated that I would need to provide proof of a sex change," Bowen said in her complaint with the OHR. "When I asked what would constitute proof, respondent answered that I would need to furnish documents of a name change or proof of surgery."
Bowen told the Blade on Monday that she initiated her phone call to the shelter after learning that the John Young Shelter "has a history of refusing service to transgender women."
John Shetterly, executive director of New Hope Ministries, told the Blade on Monday that he was looking into the allegations in the lawsuit and the OHR complaint and would be able to provide the shelter's assessment of what happened within days.
The lawsuit states that Sterling Washington, director of the Mayor's Office of GLBT Affairs, contacted Shetterly by phone on March 18, more than two weeks before Lakiesha Washington was refused entry to the Young Shelter. It says Sterling Washington informed Shetterly of reports he received that the shelter was refusing services to transgender women.
The lawsuit says Sterling Washington told Shetterly that the shelter's action violated the D.C. Human Rights Act, which bans discrimination based, among other things, on gender identity and expression.
"Nevertheless, Mr. Shetterly did not take action to bring John L. Young into compliance with the law, and Ms. Washington suffered injury as a result," the suit says.
The lawsuit calls on the court to "[t]emporarily, preliminarily, and permanently enjoin defendant…from continuing to discriminate against transgender women." It also calls for the court to order New Hope Ministries to pay a civil penalty to the city's general fund and to grant the plaintiff an award of attorney's fees and other expenses associated with the litigation.
Court records show the court has scheduled a hearing on April 12 to consider a motion filed on Washington's behalf by attorney Jeffrey Light for a temporary restraining order to force the Young Shelter to stop refusing admission to transgender women while the lawsuit is pending.
Elliot Imse, a spokesperson for the D.C. Office of Human Rights, said the office would have to make a legal determination on whether New Hope Ministries is exempt from the Human Rights Act based on its religious status before the office can begin to review the case on the merits.
The Human Rights Act provides an exemption, under certain circumstances, to religious organizations that allows them to limit "employment, or admission to" the organization based on religious beliefs.
In its most recent IRS 990 report released to the public, which covers the period of July 1, 2010 to June 30, 2011, New Hope Ministries says it generated $1.25 million in revenue and incurred $918,015 in expenses. The report shows that $817,509 of its revenue came from "government grants."
The report doesn't say from which government entity the grant money came. The Blade has made inquiries with New Hope Ministries, the Office of Mayor Vincent Gray, and the D.C. Office of Partnerships and Grants Services to determine if any of the grants came from the D.C. government. Officials with those offices couldn't immediately be reached.
Bowser's highest-level adviser resigns after sexual harassment allegation
Female staffer accuses John Falcicchio of longstanding abuse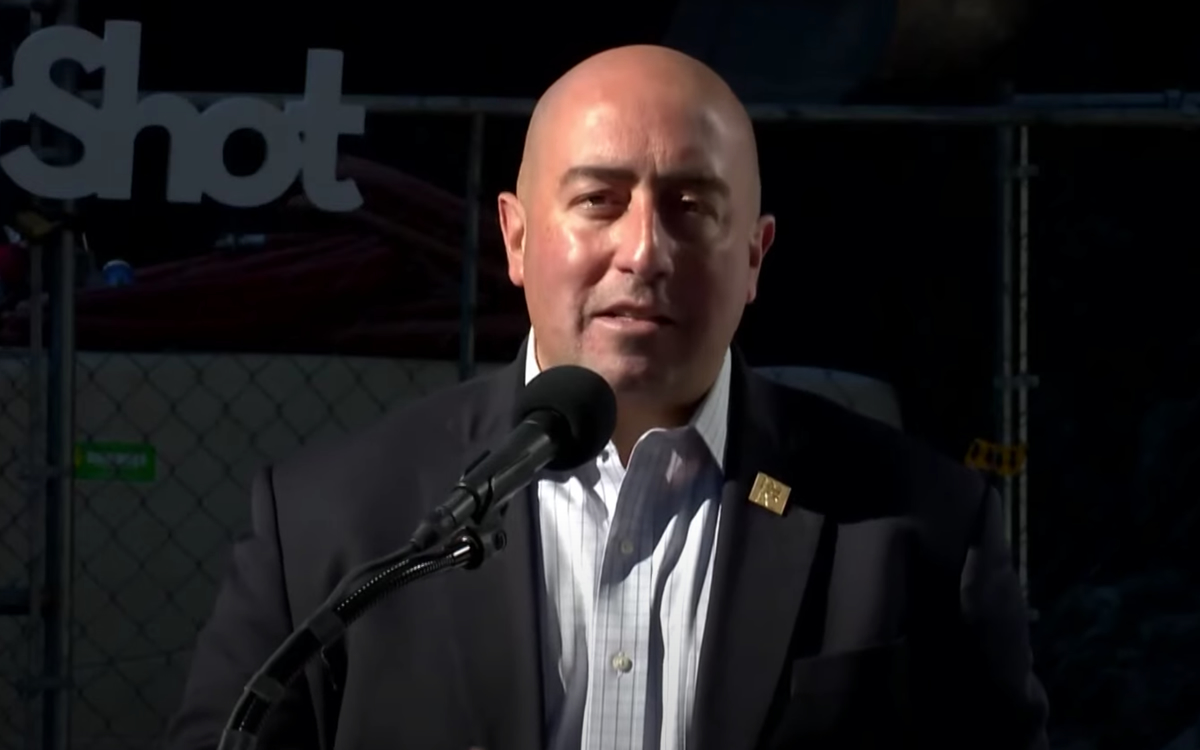 Lawyers representing a D.C. government employee shook up the city's political establishment on Monday when they announced that the employee filed a sexual harassment complaint against John Falcicchio, the now former D.C. Deputy Mayor for Planning and Economic Development and Mayor Muriel Bowser's longtime chief of staff.
The attorneys, Debra Katz and Kayla Morin, did not identify the city employee.
The announcement by Katz and Morin in a press release came shortly after Mayor Bowser issued her own announcement at a news conference on the same day. The mayor confirmed that Falcicchio's sudden resignation last Friday, March 17, followed her decision to launch an investigation into allegations against Falcicchio.
But Bowser said issues surrounding her longtime adviser's departure amounted to "a sensitive matter that includes privacy concerns" that prevented her from disclosing why she initiated the investigation and why Falcicchio abruptly resigned.
She said the investigation was being conducted by the city's Office of Legal Counsel, which is "following established policies and procedures" and that all relevant D.C. government staff members were fully cooperating with the investigation.
"I can also tell you that this investigation does not involve any allegations of improprieties related to business transactions," Bowser told reporters attending the news conference, which was initially called to celebrate the completion of the city's 9th Street, N.W. protected bike lane project and to discuss updates on the Capital Bikeshare program.
"I have every confidence in my new chief of staff, Lindsey Parker, and in our new Interim Deputy Mayor for Planning and Economic Development, Keith Anderson," Bowser said at the news conference. "And I have immense confidence in the 37,000 employees of the D.C. government who will keep us moving forward," she said.
Parker has served as the city's chief technology officer since 2019 and as assistant city administrator since 2022. Anderson has served as director of the D.C. Department of General Services, which oversees the city's buildings and properties.
"We represent an employee of the District of Columbia who came forward to report serious allegations of sexual harassment by former Chief of Staff and Deputy Mayor for Planning and Economic Development John Falcicchio," the statement released by attorneys Katz and Morin says.
"It is our understanding that this behavior is longstanding, and our client is cooperating fully with the investigation, which Mayor Bowser initiated immediately," the statement continues. "Our client is courageous. She came forward to ensure accountability and protect other women," it says. "Given the gravity of our client's allegations – which involve unwelcome advances and sexual contact – we ask the media to respect her privacy," the statement says.
It concludes by encouraging "everyone affected" to contact Maia Ellis, the Associate Director of the Mayor's Office of Legal Counsel, who's leading the investigation, at [email protected].
Katz is a founding partner and Morin is an associate of the D.C. law firm Katz Banks Kumin, which specializes in sexual harassment law, whistleblower law, and employment law, according to a write-up on its website.
Md. Senate approves transgender rights bill
Maryland House of Delegates passed similar measure on Saturday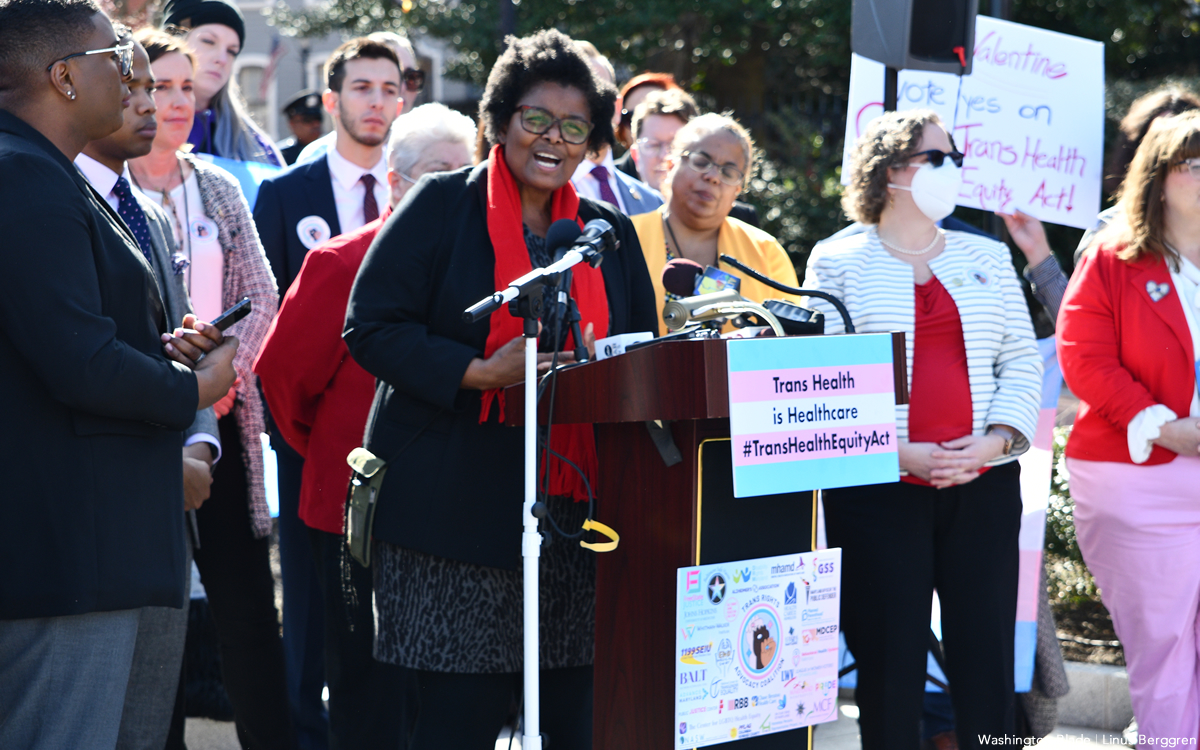 The Maryland Senate on Monday approved a bill that would require the state's Medicaid program to cover gender-affirming treatment for transgender people.
Senate Bill 460 or the Trans Health Equity Act passed by a 31-15 vote margin.
"Requiring, beginning on Jan. 1, 2023, the Maryland Medical Assistance Program to provide gender-affirming treatment in a nondiscriminatory manner; requiring that the gender-affirming treatment be assessed according to nondiscriminatory criteria that are consistent with current clinical standards; prohibiting the issuance of an adverse benefit determination related to gender-affirming treatment unless a certain experienced health care provider has reviewed and confirmed the appropriateness of the determination; etc," reads a summary of the bill.
The Maryland House of Delegates on Saturday passed a similar measure.
Md. House of Delegates approves transgender rights bill
State Medicaid program would be required to cover gender-affirming treatment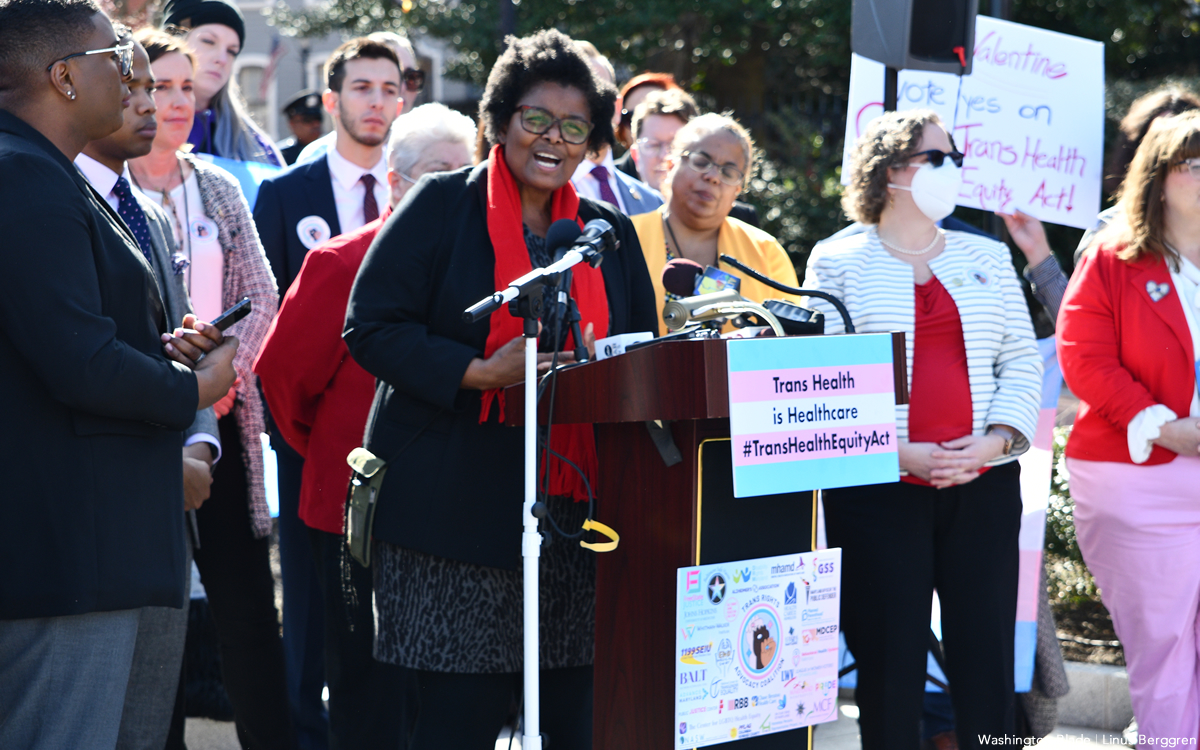 The Maryland House of Delegates on Saturday approved a bill that would require the state's Medicaid program to cover gender-affirming treatment for transgender people.
House Bill 283, or the Trans Health Equity Act, passed by a 93-37 vote margin. The measure now goes before the Maryland Senate.
"Proud that the MD House of Delegates passed the Trans Health Equity Act with such a strong majority," tweeted state Del. Anne Kaiser (D-Montgomery County), who introduced HB 283.
Proud that the MD House of Delegates passed the Trans Health Equity Act with such a strong majority. #TransHumanity pic.twitter.com/1E8MoDFQex

— Anne R. Kaiser (@DelegateKaiser) March 18, 2023