Sights and smells of spring
Outdoor lovers will have no lack of great garden and flower events in the coming months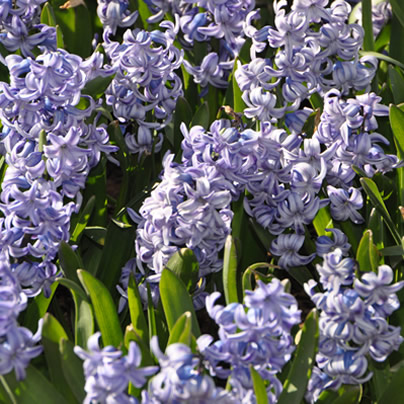 Now that spring is here, several celebrations and festivities are blooming up around the entire District. Here are a few selections for those who wish to celebrate the warmer weather and a new gardening season.
April
Brookside Gardens (1800 Glenallen Ave., Wheaton, Md.) holds its Earth Day Festival on Sunday starting at noon. The festivities will include a Green Craft and Vendor Fair, activities for children and families and a community art project. The vendors include local crafters selling items made of reused, recycled, organic and sustainable products. From 12:30-3:30 p.m., there are walks and tours of the gardens, which include an Aquatic Garden, Azalea Garden, Butterfly Garden, Children's Garden, Rose Garden, Japanese Style garden, Trial Garden, Rain Garden and a Woodland Walk. This event is free. For details, visit montgomeryparks.org/brookside.
The Book Hill neighborhood of Georgetown holds its 10th annual French Market today and Saturday at 10 a.m. About 35 Georgetown boutique and antique shops, restaurants and galleries participate in the event offering savings up to 75 percent. Strolling musicians, mimes, arts and crafts with Alliance Francais and live art demos by Art Soiree are included in the festivities. For more information, visit georgetowndc.com.
Ladew Gardens (3535 Jarrettsville Pike, Monkton, Md.) offers its own Earth Day celebration with "Storytime in the Gardens: Earth Day Birthday" today at 10:30 a.m. and again at 12:30 p.m. Admission is $5-$10. Advance registration is required. To continue the festival, the garden hosts "Compost Critters" on Saturday at 10:30 p.m. and invites families to search for critters in compost piles while learning about recycling. Attendees will be able to create their own mini composter. Admission is $2-$10 and advance registration is requested. Visit ladewgardens.com for more information.
Green Spring Gardens (4603 Green Spring Rd, Alexandria Va.) holds a "Basic Gardening: Easy Makeover Tips" workshop on April 26 at 1:30 p.m. This class will help people who want to redo their gardens and landscapes. Cost is $10. For more information, visit fairfaxcounty.gov/parks/greenspring.
The U.S. Botanic Garden (100 Maryland Ave., SW) offers several different celebrations and tours for the spring season. Here are a few:
The garden starts spring right with the Earth Day Festival today from 10 a.m. to 2 p.m. Cooking demonstrations with seasonal produce will be available and attendees can mingle with representatives of environmental groups. The celebration will take place on the Conservatory Terrace and this event is free.
The Painting Orchids in Pencil and Watercolor workshop with artist Carol Beach is Saturday and Sunday at 9 a.m. The class will create a large painting of the anatomy of the orchid. Cost is $150-$175. For more information, visit usbg.gov.
Enjoy jazz and blues at the ninth annual Big Band Jam with Harry Schnipper and the Blues Alley Jazz Society from April 23-26, starting at noon. This event is free and will take place in the National Garden Amphitheater.
The garden hosts the tour "Exploring Culinary and Medicinal African Plants" on Thursday at noon. The tour explores the several different foods and crop grown in Africa, such as cocoa and other foods used for medicine or even sweet foods. This tour is free and will meet in the Conservatory Garden Court.
The garden hosts the lecture "Medicinal Plants of Central Asia: Mountains, Deserts, the Silk Road and Soviet Astronauts" on April 26 at noon in the Conservatory classroom. Lecturer Sasha Eiserman, professor at Temple University, will talk about the history of the medicinal plants in this region. This event is free but pre-registration is required.
Writer Melanie Choukas-Bradley, author of  "City of Trees," gives a workshop about identifying trees in the evening on April 26 at 6:30 p.m. and again the following morning at 10 a.m. Cost is $15-$20.
For more information about any of these events, visit usbg.gov.
May
The National Cathedral (3101 Wisconsin Ave., NW) holds its annual Flower Mart on May 3-4 at 10 a.m. The festival features annuals, perennials, landscape exhibits, Olmsted Woods and garden tours, musical entertainment, gourmet food, a book sale and activities for children. The festival also includes at least 50 booths with gardening items, handbags and jewelry. Floral designers and embassies will design beautiful floral arrangements. For more information, visit cathedral.org.
Ladew Gardens ( 3535 Jarrettsville Pike, Monkton, Md.) presents its Garden Festival on May 4 beginning at 8 a.m. with priority preview and lecture with Allan Armitage, a famous horticulturalist. This includes chances to shop first at the different venders and a continental breakfast. Tickets to these particular event costs $75-$100. At 10 a.m. general admission sales begins which includes admission to the festival as well as different tours. Admission to this is $15-$45. Visit ladewgardens.com for more information.
The Green Spring Garden (4603 Green Spring Rd, Alexandria Va.) hosts its Spring Garden Day on May 18 at 9 a.m. The even features 40 vendors of rare and unusual plants. For more information, visit fairfaxcounty.gov/parks/greenspring.
Help! I bought a house in the pandemic and winter is coming!
Insulate pipes, locate the water main and more to get ready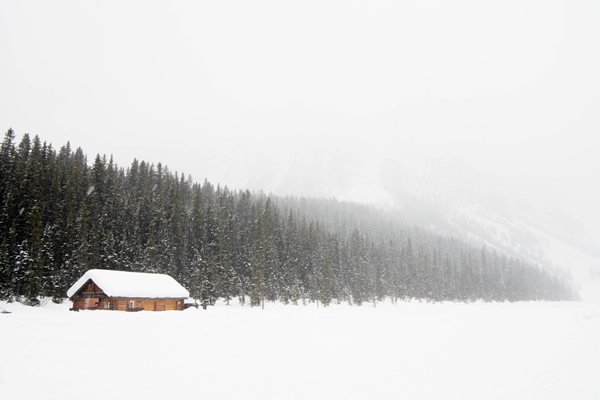 So you bought a home in the pandemic and now you need to get it ready for winter? What do you need to be thinking of as the colder months approach? Well, the majority of insurance claims in winter months revolve around broken or busted water pipes. It's a good idea to know where the main water shut off in your house is, in case you have an emergency. You can also buy pipe insulation that is not too expensive to wrap around exposed pipes.
Another area of the home that is good to consider is the windows. If you swap out screens for storm windows that gives an extra pane of glass to provide protection from the cold winter air. Screens can go back on in the springtime.
The roof is another area – if you know that any roof tiles are loose, you are going to want to fix those before any large snowstorms, so that any ice or snow doesn't further loosen the tile and expose your roof to moisture when the snow and ice melts. Make sure the fireplace is ready for winter by having a chimneysweep check it out and also make sure the cap is in place to keep animals out of it.
It's a good idea to service your HVAC twice a year. Once in the fall, after it has worked hard all summer to cool the house, and right before it works hard again to keep the house warm for the winter. The second time is in the spring when it has just finished the winter's hard work and is getting ready for round two in the summer.
Lastly, go outside and inspect the gutters – clean them and double check that they are sturdy and able to handle the fall leaves, or have covers that keep them from getting full from leaves. I spent a good part of my childhood on a ladder cleaning out the gutters! It's how my Mom got me out of the house. And while you are outside, check trees for vulnerable branches that might snap if there is a heavy snow or ice storm and get those trimmed so they don't fall onto the house.
Have a great autumn! 
Joseph Hudson is a Realtor with the Rutstein Group of Compass. Reach him at [email protected] or 703-587-0597. Scott Leidner is a Realtor with the Rutstein Group of Compass. Reach him at [email protected] or 443-670-2165.
Fall market brings mortgage options
Find a loan you can afford with guidelines that make sense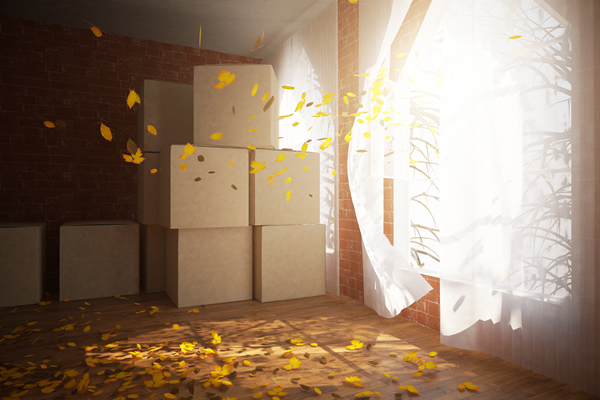 One effect of COVID-19 has been to throw us off schedule in the normal seasonal nature of real estate sales. At long last, however, we're beginning to see its return.
Traditionally throughout the nation, spring begins in late March or April and is the most popular time of year for buying and selling homes. In the DMV, however, spring comes early – as early as February – and the market begins to heat up as what little snow we get dissipates.
Summer has usually seen interest wane, while house hunting takes a back seat to vacations, summer camp, and participation in barbecues, family gatherings, and other outdoor activities and celebrations.
Fall has normally been the second major season for housing purchases and sales, ranging from Labor Day to Thanksgiving. Thereafter, during the winter market, people begin to plan for holidays and, although houses sell well when adorned with holiday decorations, the fall market may be better suited to allowing for settlements prior to the end of the tax year.
Even though housing inventory remained low, we saw homes in some areas take slightly longer to sell during July and August. In addition, instead of 20 competitors for a single home in a popular area, there might be only five to 10.
Still, in the past two weeks, I have seen activity on my client portals, where buyers receive information about homes that are new to the market, jump exponentially from two or three a week to the same amount in a day.
With businesses and government agencies continuing to promote remote work, more people are realizing that they need to revamp their existing homes to accommodate office space or purchase new homes with an extra room or two for that purpose. It's not mini-mansions they want or even a 10/10 on Room Rater or Zoom, just a carved out, quiet space with a door to keep out the household noise.
Interest rates remain low and loan guidelines are not as strict as they were post-2005, with new loan programs available for a variety of situations. If you already own a home and have significant equity and good credit, refinancing your current mortgage might be just what you need to cut costs, eliminate private mortgage insurance, renovate your current space, buy a new residence, or invest in a second home or rental property.
For example, I bought my current home six years ago with a first mortgage at 4.125% and a second mortgage at 5.75%, both good rates for a 5% down purchase at the time. This past spring, I consolidated those into a single loan at 2.875%, saving roughly $600 per month to put toward bills, renovations, unforeseen home repairs, retirement, and a little bit of just plain fun.
Want to pay off your home faster? If you make just one additional payment of principal on your loan annually, you can pay off a traditional 30-year loan earlier and save several years of interest. A 15-year mortgage is another option.
As of Sept. 22nd, NerdWallet showed the nationwide average interest rate for a 15-year mortgage to be 2.169%, compared with 2.904% for a 30-year note. Your monthly payment will be higher when the loan is shortened to 15 years, but you will save thousands in interest over the life of the loan. Just remember that quoted rates may not take into consideration how your credit, debts, and equity affect your ability to borrow.
For those looking for an investment property, your income and credit may allow you to refinance and use any excess cash from your equity to start your career as a landlord. This can be an excellent retirement program or savings account for college, since a tenant pays your mortgage.
According to Karen Guess of HomeFirst Mortgage, lending rules now allow a 15% down payment from your own funds (no gifts), rather than the 20% that was previously the standard. A credit score of 620 gets you started and 75% of the average rental income reported in the area can be credited as an asset based on an appraisal of the property. The current interest rate is only 3.5%, but rates can fluctuate daily, so always check with your lender to be sure you have the most current information.
No matter what your need, financing is not what it was in the early 2000s, when lenders wrote pre-approval letters on cocktail napkins and everyone was eligible for a no-documentation, "fake news" mortgage. Contact your loan officer for a mortgage you can afford with guidelines that make sense.
Valerie M. Blake is a licensed Associate Broker in D.C., Maryland, and Virginia with RLAH Real Estate. Call or text her at 202-246-8602, email her via DCHomeQuest.com, or follow her on Facebook at TheRealst8ofAffairs. 
Nationwide housing trends: A look back at 2021 and ahead to 2022
After overheated year and low interest rates, a cooler market to come?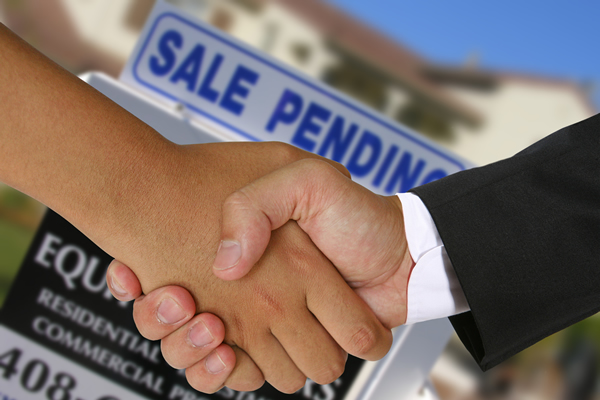 For many potential homebuyers, 2021 was a difficult year in the real estate market. Finding a home that you love at the right price – and having an offer accepted at or around the asking price, in some markets, seemed nearly impossible. On the opposite side of the coin, for sellers, 2021 was a year that, for many, meant multiple offers above the asking price, record sales prices, and the chance to make significant profits. According to a recent Forbes article, cities across the country saw rocketing sales prices – which made for some frazzled home buyers – and some very happy sellers.
A review of housing trends in a few of the country's larger and popular LGBTQ-friendly cities prove that this is true.
• In New York City, the average home sale price was $429,288 in 2020 while the average list price was $579,667 in 2021, indicating an increase in average sale price of approximately 3.3%.
• The Los Angeles area saw an average sale price of $674,395 in 2020 and an average list price of $864,998 in 2021, indicating an increase in average sale price of 5.49%.
• In Seattle, the average home sale price in 2020 was $512,046 while the average list price in 2021 was $651,648, indicating an increase in average sales price of around 6.7%.
• Denver indicated an average home sale price in 2020 of $433,268 and an average list price in 2021 of $526,633, reflecting an increase in average sale price of around 4.40%.
• San Francisco saw rising prices too, with the average home sale price in 2020 coming in and around $811,787, and the average list price in 2021 being $872,296, marking an increase in average sale price of 2.31% over the course of the year.
From a nationwide perspective, real estate statistics gathered over the course of the last year indicate that the average home sale price between February 2020 and February 2021 was $264,300 across the 97 most populated metropolitan areas in the United States and that the average list price during the same time was $301,389. Moreover, on average, cities across the country reflected a year-over-year increase in home sale prices from 2019-2020 to 2020-2021 at 5.43 percent.
Without question, 2021 saw skyrocketing prices in most major cities and fierce competition for available homes. Mortgage rates are low, and supply has also been somewhat low, increasing demand even more in most cities across the country. Although the market is still certainly a seller's market, there are some signs here and there that it is beginning to cool down a bit, and that 2022 may see a more even playing field. Indeed, recent reports have indicated that housing inventory is beginning to increase, which will mean more options for buyers, and thus, less competition per home, and a wider selection of homes to choose from.
While this appears to be likely, many experts are finding it unlikely that the market will turn completely. It is thus not expected that 2022 will be a buyer's market per se, but simply that the market will be slightly more balanced overall. Mortgage rates and financing generally are expected to remain favorable, which will also enhance the buying power of those looking to make a home purchase. While home prices are expected to rise, it's generally assumed by financial experts that they will rise at a slower and more reasonable rate for buyers than they did this year. Ultimately, then, whether you're a buyer or a seller, 2022 looks to be a promising year.
Without question, for much of the country, 2021 was an excellent time to sell a home, and perhaps a more difficult time to buy the one you loved at the price you wanted to pay. While that is currently the case, it's important to remember that the truth about the real estate market is that it's ever-changing. Trends can change from year to year or even month to month. That's why it's important, whether you're a buyer or a seller, to connect with a real estate agent who understands those trends, and who can help you determine the best strategies to reach your real estate goals.
At www.GayRealEstate.com, that's where we come in. We are passionate about connecting LGBTQ buyers and sellers across the country with talented, experienced, LGBTQ-friendly agents who know and love their communities, and who are dedicated to helping their clients achieve their dreams. Having the right agent can make the difference between a smooth and successful real estate experience and a stressful one – and you deserve the best. We're here to help you find it. Get in touch with us any time – we look forward to helping you soon.
Jeff Hammerberg is founding CEO of Hammerberg & Associates, Inc. Reach him at 303-378-5526 or  [email protected].