Capitol Hill House and Garden Tour
Come enjoy a Mother's Day tradition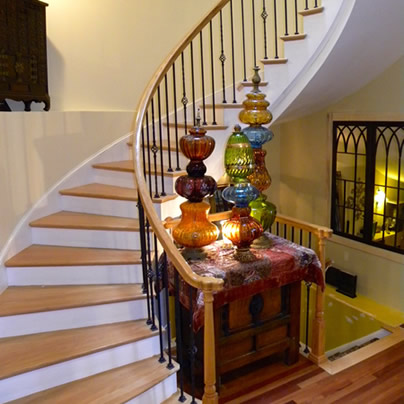 By JANET QUIGLEY
Looking for home design ideas, an escape into 1800s history, or a classic way to celebrate Mother's Day? The Capitol Hill House and Garden Tour has it all. This tour of 12 spectacular homes and gardens in Washington's largest historic district attracts 1,200 visitors each year. It has been offered by preservation advocate, the Capitol Hill Restoration Society, each Mother's Day since 1956 to celebrate Capitol Hill's historic heritage and lifestyle, and has long been a favorite way for mothers to spend quality time with their loved ones.
Highlighting 19th-century homes in the shadow of the U.S. Capitol, the tour route is a walkable 1.2 miles between Pennsylvania Avenue, South Carolina Avenue, First and Fourth Streets, all in the Southeast quadrant.
This year's tour, themed "Old Traditions, New Beginnings," showcases an area that developed in the mid- to late-1800s and today thrives as an active and diverse community. Much of it is built on the grounds of the former Duddington Manor, which was established around 1663 and in the late 1700s was the largest and most valuable estate in what is now the District of Columbia. Among the homes on the tour are four houses around the charming block of Duddington Place, S.E., and two homes on E Street, S.E., which were built on the Duddington orchards. Other homes on the tour range in size from a one-bedroom alley dwelling on Rumsey Court to a six-bedroom, 6.5 bath house built in 2004, as well as the newly renovated Capitol Hill Day School's 1898 Dent building.
For more than a half century, tour goers have used this opportunity to check out restorations and renovations, to see what is new in interior design, to gather ideas for their own historic homes and to spend quality time with their families and friends. In addition to many kitchen and bath renovations and additions, the 2013 Capitol Hill House and Garden tour offers:
Original paintings and extensive interior restorations by artist and friend to social causes Don Patron, including wood paneling and Tiffany stained glass rescued from Union Station; Cartier light fixtures; and restored William Morris wallpaper, at 209 C St.
An 1898 house rescued from ruin and remarkably restored by Bert Kubli and Mark McElreath at 521 2nd St., featuring clever uses of space such as a Murphy bed with hidden drawers.
Other creative approaches to maximizing space — from cabinets over closets, baseboard-level kitchen drawers, blinds set inside double-paned doors and a rare triangular commode — at 126 E St. and 221 Duddington Place.
Solar panels that have cut energy bills significantly at 101 E St. and 521 2nd St.
A colorful private garden cultivated by a degreed horticulturalist at 226 South Carolina Ave.
Spectacular views of the Capitol from 138 E St., 101 Duddington Pl. and the roof deck of 518 1st St.
These are but a few of the features awaiting visitors on the Capitol Hill tour this year.
The event begins with a twilight tour of homes from 4-7 p.m. on Saturday, May 11 and continues 12-5 p.m. on Mother's Day, Sunday, May 12. A refreshment break will be hosted by American Legion Post 8.
Tickets are $25 in advance, $30 on tour weekend at chrs.org and the Hill Center at 921 Pennsylvania Ave., S.E. Sponsored by National Capital Bank, Washington Fine Properties, Riverby Books, Schneiders of Capitol Hill and THE SMITH TEAM at Prudential PenFed Realty. METRO: Capitol South and Eastern Market.
Help, I'm under contract!  They accepted my offer?!
Buyer and seller need to work as a team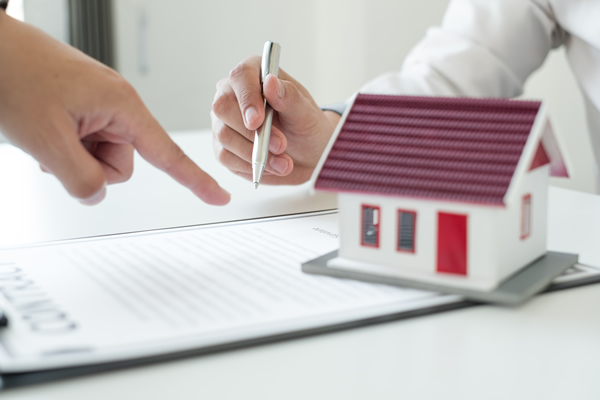 What are the most common questions real estate agents, title companies and lenders get once a client is under contract? Well, luckily on my team we send out a next steps letter to all of our clients once an offer has been accepted and this helps them to know what to do the first week, the second week, and in any subsequent weeks before the settlement.
For example, the letter will go out and say, "Make sure to get your EMD check to the title company in the agreed upon amount of time." The EMD is your earnest money deposit, and most contracts have a buyer write a check for several thousands of dollars that will go the title company as sort of a "security deposit" on a contract that later gets applied to the buyers' closing costs.
The letter will also instruct a buyer to contact their lender and confirm with them that they are under contract and to get the contract over to the lender so they can start preparing the loan and order the appraisal. The letter also states that later in the process the buyer will get the wiring instructions from the title company where settlement will be held for the down payment money. If there is to be a home inspection, we will also get that scheduled, usually in the first week after going under contract also.
If selling, the letter is a different one with information about moving companies and getting any staging out of the listing. Both parties will receive instructions on how to change the utilities from the seller to the buyer the week of settlement. The title company will also follow up with the buyers and sellers to get any needed info. They will ask any questions necessary to possibly help the buyer to get any deductions or credits they might qualify for that could lower their closing costs. A good lender will do this also.
What each buyer and seller needs is good teamwork to make the dream work whenever a house is changing hands and a large transaction is going to be handled. For more information, you can contact me to attend my next Homebuyer's Seminar on Oct. 12 in the evening, which will be on Zoom.
Joseph Hudson is a Realtor at the Rutstein Group of Compass. Reach him at 703-587-0597 or at [email protected].
Jenn Smira Team fighting to make world a better place
Join us in the fight against cancer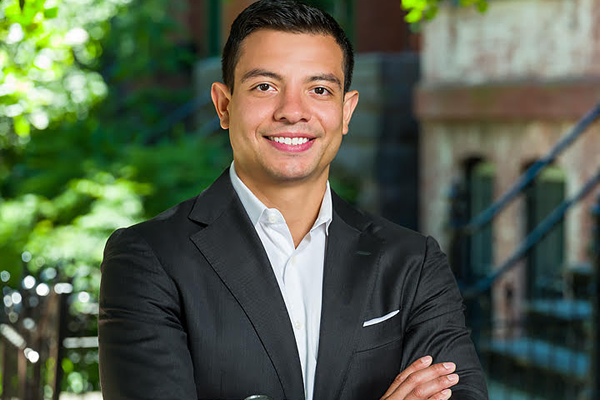 At The Jenn Smira Team, we don't just talk about making the world a better place, we fight to make it happen — literally. Case in point: this fall, Elvin Merlo (one of our very own agents) has been selected to fight in the Haymakers for Hope Beltway Brawl. What does that mean, exactly? On Nov. 4, Elvin will compete in a three-round amateur boxing match to raise money for cancer research. Read on to learn more about Elvin's fight and the cause that compelled him to step into the ring.
A little bit about H4H: Haymakers for Hope is a 501(c)(3) charity organization that gives all of us the opportunity to fight back against cancer. The organization helps others like Elvin train for — and compete in — a sanctioned charity boxing event to raise funds for cancer research, care, awareness, and survivorship. To prepare for each event, they combine the efforts of local boxing gyms and volunteers, and match each contestant up with someone of a similar experience level (even if that experience level is "none").
The H4H History: In 2009, H4H founders Andrew Myerson and Julie Anne Kelly participated in the New York City Golden Gloves, one of the most highly regarded amateur boxing tournaments in the U.S. After the lights went down, they realized that something was missing, and decided then and there to channel their fighting spirit to raise money for cancer research instead. This planted the seeds for Haymakers for Hope. Today, H4H gives people just like you the once-in-a-lifetime opportunity to compete in their first-ever sanctioned boxing event while supporting a worthy cause at the same time. The experience is impactful, challenging, and life changing, and the march toward a cure continues long after the last match of the night.
Why Elvin Fights: Elvin fights for David Black, his dear friend who recently passed away after a nearly seven-year battle with brain cancer. He was only 33 years old and left behind his wife, Jen, and two beautiful children.
While it's nearly impossible to capture John in just a few words, the ones that might do it best are perhaps: "I want to be like John when I grow up." It's a phrase that his father, John Sr., could often be overheard saying and a sentiment the rest of his family would all be quick to echo.
John was a force. He loved his family and friends above all else and radiated a quiet resolve that comforted those around him. He faced adversity with unflappable courage and never missed an opportunity to elicit a smile with his wry sense of humor, no matter the hardship he faced.
John truly embodied the warrior spirit, which is why Elvin knew there was only one way to honor him: to fight. That's why on Nov. 4, he'll step into the boxing ring and join 27 other fighters for a three-round sanctioned boxing event while raising money for cancer research, care, awareness, and survivorship.
Fundraising Specifics: Elvin is raising money for Dr. John Laterra's research at John's Hopkins Kimmel Cancer Center. Dr. Laterra oversaw John's treatment, and is internationally recognized for his clinical expertise and research on the mechanisms of brain tumor malignancy.
Compass Cares empowers agents and employees alike to support meaningful causes right where it counts most: at home. Compass has already pledged $15,000 to support Elvin in his fight against cancer.
Will you join the fight? Visit haymakersforhope.org to make your donation today.
Jenn Smira is a Realtor and executive vice president at the Jenn Smira Team. Reach her at 202-340-7675 or via jennsmira.com.
Help! I bought a house in the pandemic and winter is coming!
Insulate pipes, locate the water main and more to get ready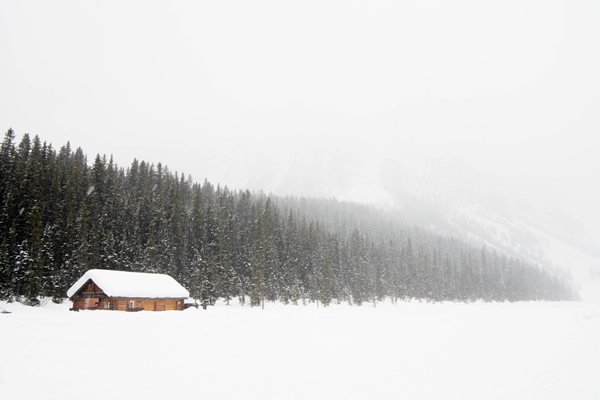 So you bought a home in the pandemic and now you need to get it ready for winter? What do you need to be thinking of as the colder months approach? Well, the majority of insurance claims in winter months revolve around broken or busted water pipes. It's a good idea to know where the main water shut off in your house is, in case you have an emergency. You can also buy pipe insulation that is not too expensive to wrap around exposed pipes.
Another area of the home that is good to consider is the windows. If you swap out screens for storm windows that gives an extra pane of glass to provide protection from the cold winter air. Screens can go back on in the springtime.
The roof is another area – if you know that any roof tiles are loose, you are going to want to fix those before any large snowstorms, so that any ice or snow doesn't further loosen the tile and expose your roof to moisture when the snow and ice melts. Make sure the fireplace is ready for winter by having a chimneysweep check it out and also make sure the cap is in place to keep animals out of it.
It's a good idea to service your HVAC twice a year. Once in the fall, after it has worked hard all summer to cool the house, and right before it works hard again to keep the house warm for the winter. The second time is in the spring when it has just finished the winter's hard work and is getting ready for round two in the summer.
Lastly, go outside and inspect the gutters – clean them and double check that they are sturdy and able to handle the fall leaves, or have covers that keep them from getting full from leaves. I spent a good part of my childhood on a ladder cleaning out the gutters! It's how my Mom got me out of the house. And while you are outside, check trees for vulnerable branches that might snap if there is a heavy snow or ice storm and get those trimmed so they don't fall onto the house.
Have a great autumn! 
Joseph Hudson is a Realtor with the Rutstein Group of Compass. Reach him at [email protected] or 703-587-0597. Scott Leidner is a Realtor with the Rutstein Group of Compass. Reach him at [email protected] or 443-670-2165.