Colombian Senate rejects same-sex marriage bill
The measure failed by a 51-17 vote margin
The Colombian Senate on Wednesday rejected a bill that would have extended marriage rights to same-sex couples couples in the South American country.
Senators opposed the proposal by an 51-17 vote margin a day after they debated it.
"Marriage is a fundamental right," Sen. Luís Carlos Avellaneda said. "The principal of equality extends the same protection to all Colombians without discrimination."
Congresswoman Alba Luz Pinilla Pedraza said the bill is about civil — and not religious — marriage. Sen Luís Fernando Velasco stressed "we are all equal" during his testimony as he spoke in support of LGBT Colombians.
"They don't want our sympathy, what they want is that we recognize human dignity," he said.
Colombian lawmakers had been expected to vote on the same-sex marriage bill last week, but it was delayed.
Sen. Roberto Gerleín Echevarría mocked the testimony of Martha Lucía Cuéllar de San Juan, a Bogotá psychologist who referenced her gay son whose partner of 11 years died as she spoke in support of the proposal last Thursday, while speaking against the bill.
Sen. Alexandra Moreno Piraqüive cited Denmark, Sweden and other countries that allow same-sex marriage as she spoke about how she feels nuptials for gays and lesbians harms Colombian children.
"We should not compare ourselves to another country," she said.
Colombian senators rejected the same-sex marriage bill a day after the French National Assembly gave final approval to a measure that would extend adoption and marriage rights to gays and lesbians.
Argentina, Mexico City and 10 Brazilian states that include São Paulo and Rio de Janeiro are among the Latin American jurisdictions in which same-sex couples can legally marry. Uruguayan lawmakers earlier this month approved a bill that will allow nuptials for gays and lesbians.
The Colombian Senate in 2007 defeated a bill that would have allowed same-sex couples to enter into civil unions.
The country's Constitutional Court in three separate rulings it issued later that year and in 2008 extended property and inheritance rights, social security and pension benefits to same-sex couples. The tribunal in 2009 ruled gay and lesbian couples who live together must receive the same rights that Colombian law affords unmarried heterosexual couples.
The Constitutional Court in 2011 issued a ruling that said the country's Congress must pass legislation within two years that extends the same benefits heterosexuals receive through marriage to same-sex couples. Gays and lesbians can legally register their unions if lawmakers fail to act on this judicial mandate by June 20.
Pakistan resumes issuing ID cards to transgender people
Federal Shariat Court in June ruled against trans rights law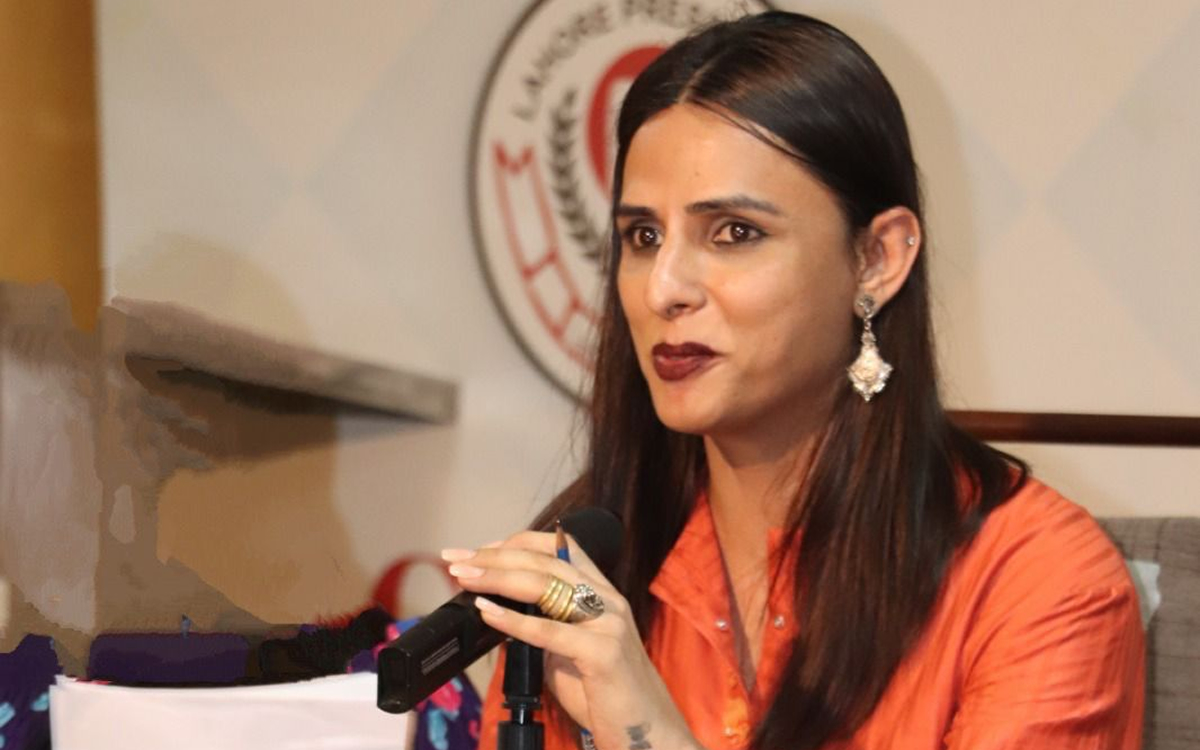 Pakistani authorities have resumed the registration of transgender people and issuing identity cards to them after the Supreme Court's Sharia Appellate Bench on Sept. 25 ruled on the issue.
An Islamic court on June 13 ordered all data acquisition units to halt the registration of trans people and to issue identity cards only to males or females.
The Supreme Court in 2009 extended civil rights to the trans community. Pakistani MPs in 2018 passed a historic law, the Transgender Persons (Protection of Rights) Act, that guaranteed all the rights available for all citizens to trans people, and prohibited any discrimination based on gender identity.
Jamiat-e-Islami, Jamiat Ulema-e-Islam and Tehreek Labbaik Pakistan and several other Pakistani religious political parties in 2022 raised objections to the law, stating it was un-Islamic.
The Federal Shariat Court in May struck down three sections of the Transgender Persons (Protection of Rights) Act and said Islamic teachings do not allow anyone to change their gender at their will. The court also said gender assigned at birth shall remain intact.
The Islamic court's June 13 verdict prohibited any new registration for an identity card with an X gender marker or update an older one. The National Database and Registration Authority after the ruling issued that halted the registration of trans people. Individuals in Pakistan need ID cards to open bank accounts, seek legal aid, report a crime to the police, ask for medical help and receive a passport.
NADRA is an independent agency that regulates the government database and registration of sensitive information of citizens. The Federal Shariat Court is a constitutional Islamic court that scrutinizes and determines if laws made in Parliament comply with Sharia laws.
Nayyab Ali, a trans rights activist in Pakistan, during a telephone interview with the Washington Blade said the court's voting bloc is based on religious elements. She also said right-wing political parties target trans Pakistanis when they do not get publicity.
"Right-wing political parties picked up the transgender issues in Parliament, and started hate speeches on transgender laws," said Ali. "There is also a divide in the transgender community in Pakistan. Some transgender factions also support right-wing political parties to strengthen their agenda. People inside the government came from the grassroots level of society. Society has an extreme level of phobia and stigma for the transgender population, so when they come to power, they make policies that are against the transgender community."
Ali told the Blade that former Prime Minister Imran Khan introduced an "Islamic utopia" in Pakistan and implemented an Islamization policy in his day-to-day politics, which created more hatred against trans community and affected society at large.
Ali on X, formerly known as Twitter, praised the decision that allowed the resumption of issuing ID cards to trans people. Documents the Blade obtained indicate she is one of those who challenged the Federal Shariat Court's decision.
Kami Sid, a trans activist and executive director of Sub Rang Society, a Pakistan-based LGBTQ rights organization, said the community is happy and quite hopeful for a better future.
"First we as a community were very much worried about the Federal Shariat Court's decision," said Sid. "But after several advocacy and meetings we are quite hopeful for the fight against the Federal Shariat Court decision, and now quite relaxed as a transgender activist, I must say the community is happy."
Kami, like Ali, also challenged the Federal Shariat Court's decision.
Kami told the Blade conservative parties over the last few years have become more willing to promote an agenda that opposes rights for women, children and trans people. 
"Transgender rights are human rights," said Kami. "That is why the previous government refrained from commenting on the Shariah Court ruling out of fear of the right-wing parties and because transgender people are not a top priority."
Kami said the Pakistani government has faced several obstacles this year regarding the U.N. Human Rights Council's Universal Periodic Review.
Foreign Minister Jalil Abbas Jilani attended the annual UPR meeting in Geneva in January and received approximately 354 human rights-specific recommendations.
Iside Over, an online news website, reports Pakistan may not get an extension over the European Union's Preferential Trade Arrangement over its failure to improve its human rights record, among other reasons. Kami told the Blade the Generalized System of Preference, or GSP, from the EU has put pressure on the Pakistani government to address human rights-specific issues.
Ankush Kumar is a reporter who has covered many stories for Washington and Los Angeles Blades from Iran, India and Singapore. He recently reported for the Daily Beast. He can be reached at [email protected]. He is on Twitter at @mohitkopinion.
TikTok in talks with Kenyan government to stop LGBTQ-specific content
Official says 'draft framework' will be ready by end of this month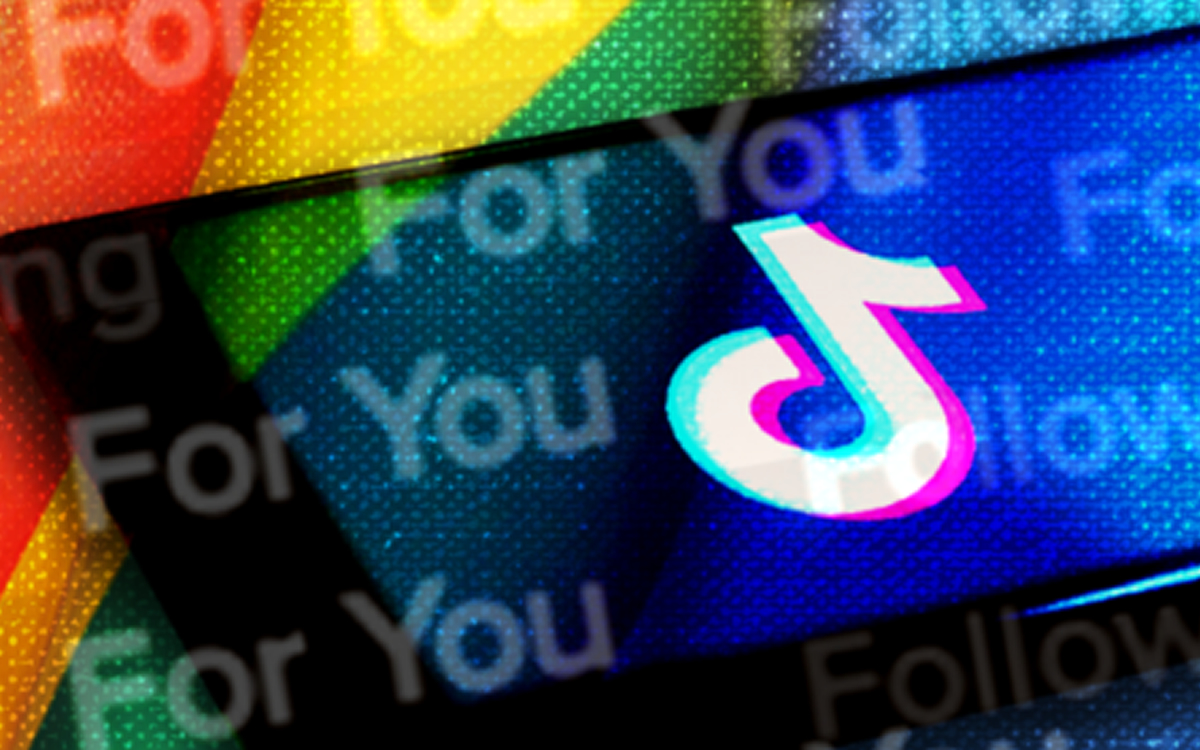 TikTok is the latest global digital video platform to enter talks with the Kenyan government to stop access to LGBTQ-specific videos and other content prohibited under the country's laws.
TikTok, a popular short-form mobile video-streaming platform, is currently in joint talks with government officials to develop a framework for censoring such content classified under the "restricted category."
"A draft framework of the content regulation is being worked on by a joint team and it will be ready by the end of this month. The larger regulatory framework will address specific content like LGBTQ, explicit and terrorism materials shared on TikTok," an official who is familiar with the discussions told the Washington Blade.
The joint team is compelled to develop the framework to regulate TikTok users who enjoy full control of videos they share on the platform without the service providers' prior approval, unlike Netflix and other movie streaming platforms that readily classify content for users.
Consensual same-sex sexual relations are criminalized under Section 165 of Kenya's penal code.
The move to regulate TikTok content arises from a petitioner who wrote to the National Assembly last month demanding the country ban the social media platform for promoting what he deemed harmful and inappropriate content. 
The petitioner, Bob Ndolo, an executive officer for Briget Connect Consultancy, cited violence, explicit sexual videos, hate speech, vulgar language and offensive behavior as content with a "serious threat to cultural and religious values of Kenya" shared on TikTok. 
The petition ignited an uproar among Kenyans, particularly TikTok users who make a living from their videos through monetization.
They asked the government not to ban the platform, but instead enact a regulatory framework to stop inappropriate content. This request prompted President William Ruto and several senior government officials to convene a virtual meeting with TikTok CEO Shou Zi Chew on Aug. 24 over content regulation under Kenya's guidelines and monetization.  
Chew during the meeting committed to "moderate content to fit community standards" by removing inappropriate or offensive content from TikTok and pledged to set up an office in Nairobi to serve the African continent.
The virtual meeting was followed by another physical one at State House between Ruto and TikTok Africa Director Fortune Sibanda on Sept. 2, where it was announced that the social platform is set to launch a national training program to empower its users on creating and promoting so-called positive content. 
TikTok has already stopped monetization for users sharing inappropriate or restricted content and deactivated their accounts as efforts to draft the regulatory work continue.
"A joint artificial intelligence tool is being used in the meantime to detect offensive content for removal and the accounts brought down," stated the official. "It has significantly reduced inappropriate content for the last few weeks since Kenya and TikTok started engaging."
The latest Reuters Institute Digital News Report released in June revealed that Kenya leads the world in TikTok usage with an astounding 54 percent share of global consumption. Thailand and South Africa follow with 51 percent and 50 percent respectively.
The Kenya Film Classification Board, the country's film regulator, signed an agreement with Netflix in February this year to stop the streaming of LGBTQ-specific movies. The regulatory body is part of the ongoing talks with TikTok.
The KFCB is also yet to finalize its talks with Showmax and two local video-on-demand platforms to stop the streaming of LGBTQ-specific movies.
The regulatory body derives its powers from the Films and Stage Act that regulates the exhibition, distribution, possession or broadcasting of content to the public.
The ever-changing digital technologies that include TikTok and other social media platforms have prompted the KFCB to reconsider its regulatory framework by coming up with new measures.
One such proposal, dubbed the Kenya Film Bill, would empower the KFCB to classify and regulate content in this digital era to stop ones that go against government-mandated standards.
The Information, Communication and Technology Ministry last week appointed a special team to look into existing laws and recommend policy and regulatory framework for the digital platforms. The ministry's senior officials, including Assistant Minister John Tanui, are also taking part in the talks with TikTok.
The ministry's newly unveiled panel will also ask whether the Kenya Film Bill can be enacted independently or combined with new legislative proposals.
The regulation of TikTok content in Kenya comes amid the anticipated introduction of the Family Protection Bill in the National Assembly that would criminalize any form of promotion of LGBTQ activities with harsh punishment of at least 10 years in jail or not less than a $67,000 fine or both.     
TikTok in April 2022 suspended the Human Rights Campaign, the largest LGBTQ rights group in the U.S., for a couple of days after it included the word "gay" in a reel against Florida's 'Don't Say Gay' law. The company determined the post violated "community guidelines."
A British lawmaker criticized TikTok in September 2019 over reports that it censored LGBTQ-specific content, such as two men kissing or holding hands, and artificially prevented LGBTQ users' posts from going viral in some countries.
Theo Bertram, TikTok's director of public policy in Europe, the Middle East and Africa, apologized to the British parliamentary committee and confirmed the company only removes such LGBTQ-specific content if law enforcement agencies in countries of operation request it.
South African police arrest seven men linked to kidnapping of Grindr users
Advocacy groups welcomed arrests, urged authorities to investigate other cases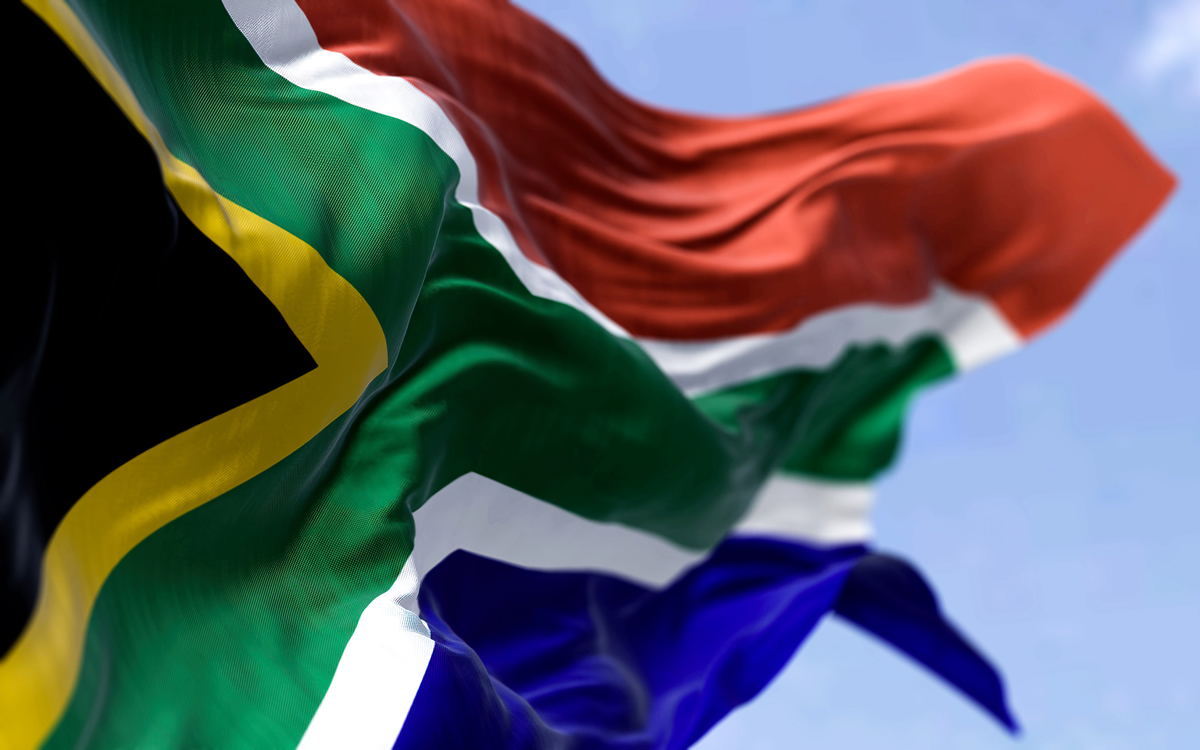 South African LGBTQ organizations have welcomed the arrest of seven suspects linked to a series of kidnappings liked to Grindr.
Several Grindr users in South Africa in recent months have been kidnapped for ransom through the dating app.
The South African Police Service said the seven suspects were arrested following an investigation into the kidnapping of an 18-year-old Wits University student on Sept. 19.
SAPS said suspects demanded $1,500 for the student's release. Authorities set up a sting operation and a breakthrough came on Sept. 20 when they identified an ATM where one of the suspects was expected to withdraw the ransom money. Officers placed one of the suspects under arrest as soon as he arrived, and he agreed to show them where the victim was being held captive.
"The student was reported missing the same day by his roommate. It is reported that he was lured to the suspects through a dating site called Grindr," said SAPS spokesperson Brenda Muridili. "Afterwards, the police conducted surveillance and arrested one suspect as soon as he arrived. He then led the authorities to the Denver Men's Hostel (in Johannesburg), where they discovered the 18-year-old victim bound and unconscious. Six additional suspects were apprehended, and the victim was rushed to the hospital for medical attention."
Muridili also said there is a high possibility that the suspects are further linked to 86 similar Grindr-related cases.
"We cannot rule out the possibility because this is not the first case of its kind," said Muridili. "We have several cases that are being investigated."
Access Chapter 2 Media Liaison Officer Mpho Buntse said the organization welcomed the arrest, but it still worried about why such incidents continue to take place.
"We congratulate SAPS in Johannesburg for acting swiftly in arresting seven homophobes who have been using Grindr, to terrorize and torture their victims. We believe that this arrest is a firm demonstration of the force's commitment to confront crimes of this nature. As an organization, we have been vocal in calling for swift action, as many of these cases have been reported to the organization," said Buntse. "However, we are deeply concerned at the sporadic nature of these syndicates. Not so long ago, we celebrated the arrest of the initial Grindr kidnapping and extortion group in the area of Johannesburg, which gave rise to this newly arrested group. It raises a sharp concern as to why these groups keep emerging."
Gauteng Police in February arrested four men who they say used Grindr to extort and victimize LGBTQ people.
"We continue to call upon members of the community, gay men in particular to limit the use of the application where it poses threats, we further acknowledge the erotic justice due to queer persons and the freedom to associate without fear and prejudice," said Buntse. "We also commend Grindr for listening to the call to strengthen the safety of the app."
Out Human Rights Coordinator Sibonelo Ncanana echoed Buntse, but questioned why the police are not actively investigating similar cases in other provinces.
"We are happy that seven suspects have been arrested but we need that same swiftness that happened in Gauteng to also transpire in other provinces because there are other similar cases that have not been solved or investigated that involve Grindr," said Ncanana. "This worries us a lot but we are grateful and appreciate the swift response of the police hopefully it will extend to other provinces." 
Ruth Maseko of the Triangle Project said LGBTQ people continue to be targeted because of their place in society, even though Grindr and other dating apps have issued warnings to their users.
"Although no dating app is necessarily safe, LGBTIQ persons can be viewed by prospective suspects as easy targets because of the stigma surrounding orientation and identity," said Maseko. "This means that it may be the thinking of perpetrators that LGBTIQ people will not report these incidents and give in to extortion."