French marriage bill receives final approval
"Mariage pour tous" bill passed by 331-225 vote margin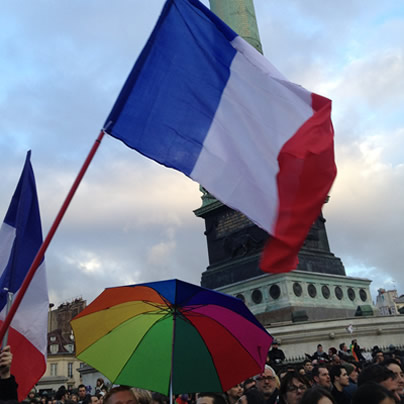 The French National Assembly on Tuesday gave final approval to a bill that would extend marriage and adoption rights to gay and lesbian couples.
The 331-225 vote took place less than two weeks after the country's Senate approved the measure. The bill passed in the National Assembly in February by a 329-229 vote margin.
"In voting for this law, we want to offer it to the tens of thousands of children who want, after they leave school, the power to give their hand to their two dads or to their two moms," Bernard Roman, a Socialist member of the National Assembly, said before lawmakers approved the bill as Le Monde reported.
Hervé Mariton, who is a member of the Union for a Popular Movement (UMP,) spoke against the proposal.
"In a few weeks, perhaps, friends, Diane and Françoise, will marry," he said, according to Le Monde as he criticized his fellow legislators for not allowing a referendum on the issue. "Marriage, before being rights, are obligations."
The measure's supporters have become increasingly concerned in recent weeks with rhetoric against the bill they contend has sparked a spate of anti-gay violence across France. These include a librarian whom a group of men beat unconscious as he and his boyfriend walked to their Paris home on April 7 and a gay cabaret singer who was attacked early Saturday morning as he and his partner left a Nice nightclub.
National Assembly President Claude Bartolone on Monday received a letter that contained gunpowder. French police reportedly placed water canons outside the building to deter those who may have wanted to try and disrupt the vote.
Le Manif Pour Tous, which opposes the same-sex marriage and adoption bill, plans to protest the measure's passage outside the National Assembly later today.
"The deputies in the majority stress 'equality,'" it said in a Tweet just before the vote. "What equality is there for the new legal orphans create by this law?"
The bill's opponents can prompt a constitutional review of the measure if their effort receives the support of 60 members of the Senate or the National Assembly. President François Hollande, who publicly backed the extension of marriage and adoption rights to same-sex couples during his 2012 presidential campaign, has already said lawmakers and not the constitution should decide issue.
"This is a historic moment that the world should celebrate," All Out Executive Director Andre Banks said in a statement after the vote. "Once the constitutional court reviews the bill, and President Hollande signs the bill, loving and committed gay and lesbian couples will finally be able to marry in France."
ILGA-Europe Executive Director Evelyne Paradis also welcomed the French gay marriage vote.
"We congratulate the French parliamentarians and the French nation for this historic step," she said. "The country whose motto is liberté, égalité, fraternité has finally fully applied it to all citizens when it comes to marriage."
France's first same-sex marriage are expected to take place in Montpellier in mid-June.
South Africa retail giant supports Pride month despite customer backlash
Woolworths South Africa to continue selling LGBTQ-specific merchandize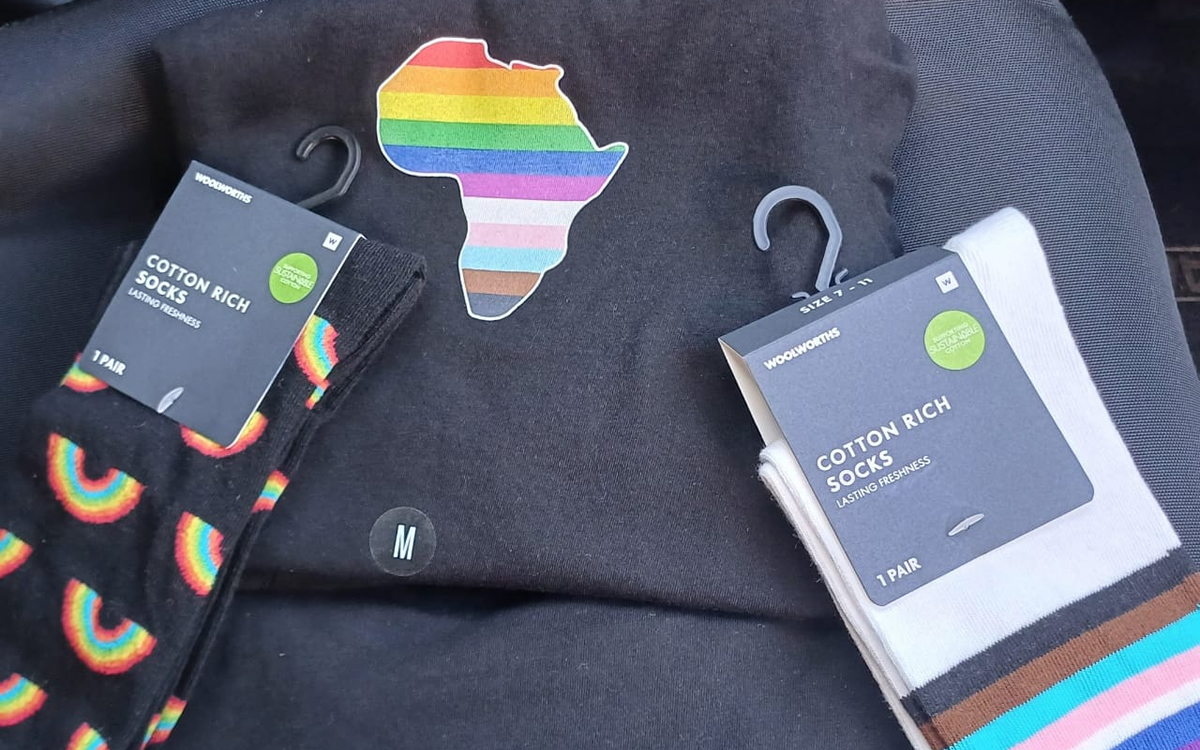 A South Africa retail giant has vowed to continue celebrating Pride month and LGBTQ and intersex people despite backlash from some customers.
Woolworths South Africa said will continue offering its Pride regalia to its staff and selling merchandize that recognizes the LGBTQ and intersex community. Woolworths South Africa also said it has established a Woolworths Pride (W.Pride) team, citing its values are firmly in favor of kindness and inclusivity.
"We have established an internal W.Pride task team to give voice to and address issues faced by the LGBTQIA+ community. We have adapted our working wardrobe policy to recognize everyone's unique preferences to style, cultural or religious needs and gender identity or expression. We have created a range of Pride merchandise and are donating funds to LGBTQIA+ support organizations," said Woolworths South Africa. "However, we know that there is always more to be done; and we will keep looking for ways to enable, uplift and celebrate the LGTBQIA+ community. Our community guidelines don't allow for hate speech or discrimination. Our values are firmly in favor of kindness and inclusivity."
OUT, an LGBTQ and intersex rights organization that is based in South Africa, commended Woolworths South Africa and criticized the backlash it received from some of its customers.
"Woolworths' public affirmation of LGBTQIA+ allyship aligns with South Africa's vision of a society that guarantees equality, safety and dignity for all. It's also clear that Woolworths recognizes the importance of celebrating diversity in the LGBTQIA+ community, rather than merely tolerating it," said OUT Human Rights Coordinator Sibonelo Ncanana. "However, the level of hateful discourse we have seen on social media in response to Woolworths' Pride campaign is disheartening and shameful. We urge the company and other LGBTQIA+ allies within the corporate sector to stand firm against fear and hate. They should remain steadfast in the knowledge that they are on the right side of history and our constitutional values."
Activists hope to use Pride to raise awareness of anti-LGBTQ violence, discrimination
Although South Africa is the only African country on the continent that constitutionally recognizes LGBTQ and intersex people, sporadic attacks and hate speech remain common. One of the reasons is South African society remains oriented around cultural and religious beliefs that denounce LGBTQ and intersex people.
Violence against LGBTQ and intersex South Africans that includes rape, murder and mutilation also remains a problem.
Tankisho Tawanyana, a 34-year-old lesbian woman from Kimberly, last October was raped and killed by three men who later doused her with paraffin and set her on fire. Two women in April 2021 killed Khulekani Gomazi, a transgender woman from Mpophomeni.
Some LGBTQ and intersex rights organizations have therefore taken it upon themselves to try and ensure South African students are taught to accept people from different gender identities in order to curb attacks based on gender identity.
The Uthingo Network and 23 other civil society organizations have already raised a series of concerns about the ongoing queerphobic bullying and discrimination against queer students in South African schools and called on Basic Education Minister Angie Motshekga, to hold teachers accountable and create queer-affirming school environments.
"It does not matter who you are or whom you love, everyone has a constitutional right to be themselves. Uthingo Network promotes equal rights for LGBTQI+ South Africans," said Uthingo Network.
Despite these problems, a number of LGBTQ and intersex rights organizations will host Pride events throughout South Africa in the coming months with the hope of raising awareness and end the discrimination and attacks against the community.
Global Pride events to renew demands for equality
Kyiv Pride to take place in Liverpool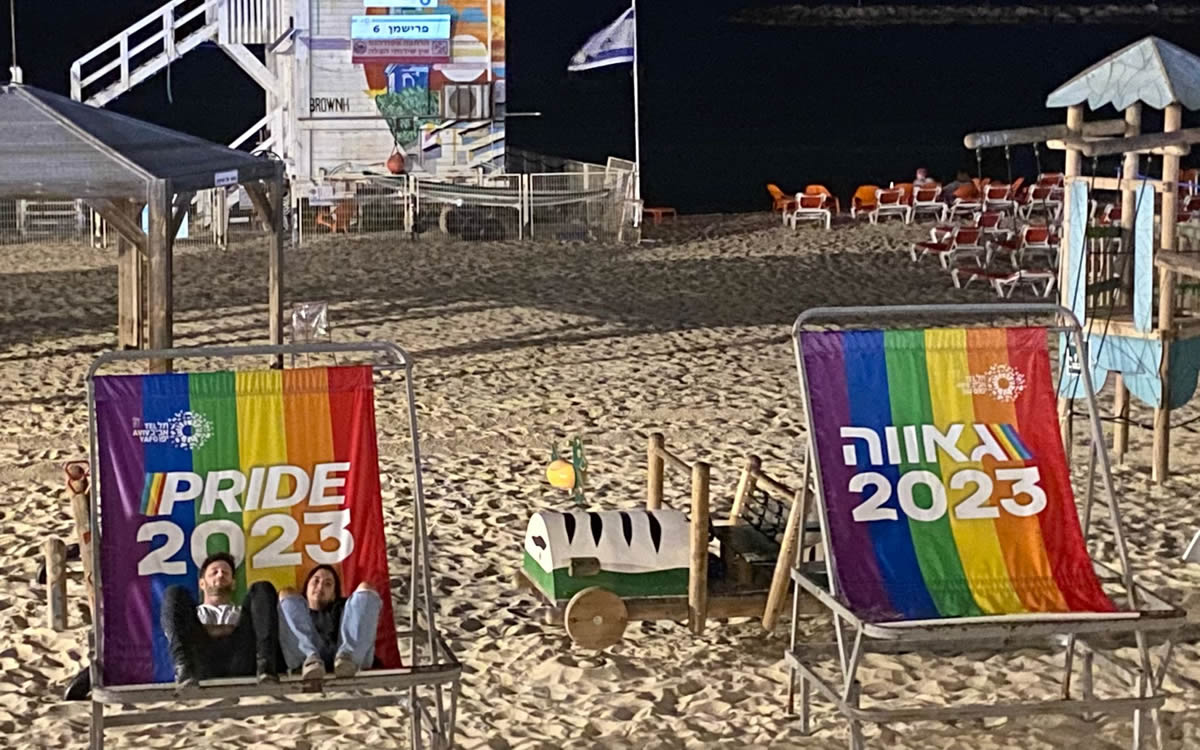 Activists around the world are using Pride events to renew their demands for full equality.
This year's Pride month coincides with the debate over marriage equality in Aruba.
The Joint Court of Justice of Aruba, Curaçao, Sint Maarten and of Bonaire, Sint Eustatius and Saba that has jurisdiction over three constituent countries (Aruba, Curaçao and Sint Maarten) and three special municipalities (Bonaire, Sint Eustatius and Saba) within the Netherlands late last year ruled Aruba and Curaçao must extend marriage rights to same-sex couples.
Gay Aruban Sen. Miguel Mansur on Wednesday told the Washington Blade that he and activists on the island are "pushing to have" the marriage equality debate this month, but opponents in the Aruban Parliament have been trying to delay. Mansur further stressed this year's Pride month events are an important way to counter those who oppose marriage equality and other LGBTQ rights.
"It's especially important for representation because of the same-sex marriage law there was an onslaught of attacks by certain religious groups, an association of churches," said Mansur. "Representation and visibility are more important than ever."
Upwards of 30,000 people participated in the Jerusalem Pride and Tolerance Parade on June 2. Former Israeli Prime Minister Yair Lapid, who now leads the country's opposition, is among those who sharply criticized members of the current government over their opposition to LGBTQ rights.
"Outside are standing, like every year, the wretched thugs of Lahava movement, demonstrating against us," said Lapid. "Only this year these people are no longer just a ridiculous bunch of dark extremists — they are part of the government. Bezalel Smotrich, (Internal Security Minister) Itamar Ben-Gvir [and] Avi Maoz, are trying to push us all back into the closet, to the dark closet of their foreknowledge.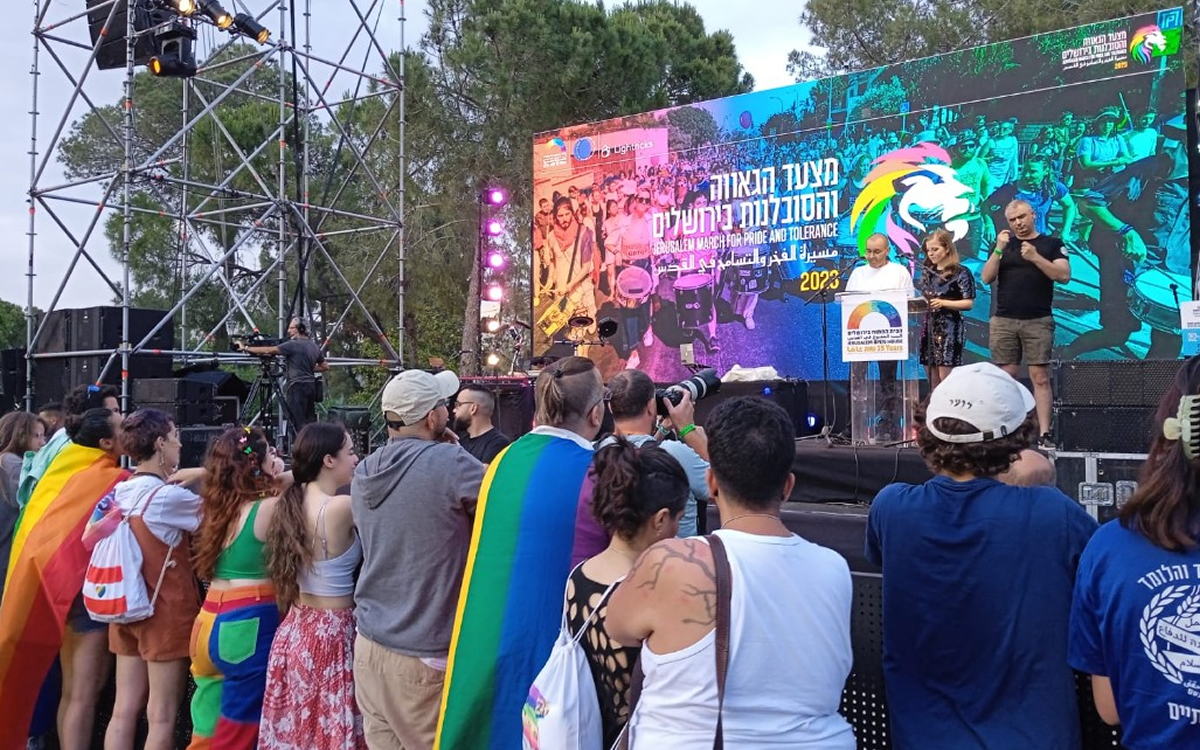 Thai MP Pita Limjaroenrat, who is the frontrunner to become the country's next prime minister, is among those who participated in Bangkok's Pride parade that took place on June 4. Limjaroenrat told reporters that his government will support marriage equality and a transgender rights law once it forms.
"Love is love and love must win," said Limjaroenrat in a Facebook post.
Hundreds of people on June 4 participated in a Pride march in the Sri Lankan capital of Colombo.
Rosanna Flamer-Caldera, executive director of Equal Ground, a Sri Lankan advocacy group, on Wednesday noted to the Blade that her organization will hold a queer film festival and other events throughout Pride month. Activists in Jaffna, a city in northern Sri Lanka, are also planning to hold a Pride march.
These events will take place roughly four months after the Sri Lankan government announced it supports a bill that would decriminalize consensual same-sex sexual relations in the country.
"We are really proud of the work that we have done around bringing Pride to Sri Lanka," said Flamer-Caldera. "It was an alien concept 19 years ago when we first started. We have started a movement in Sri Lanka around Pride."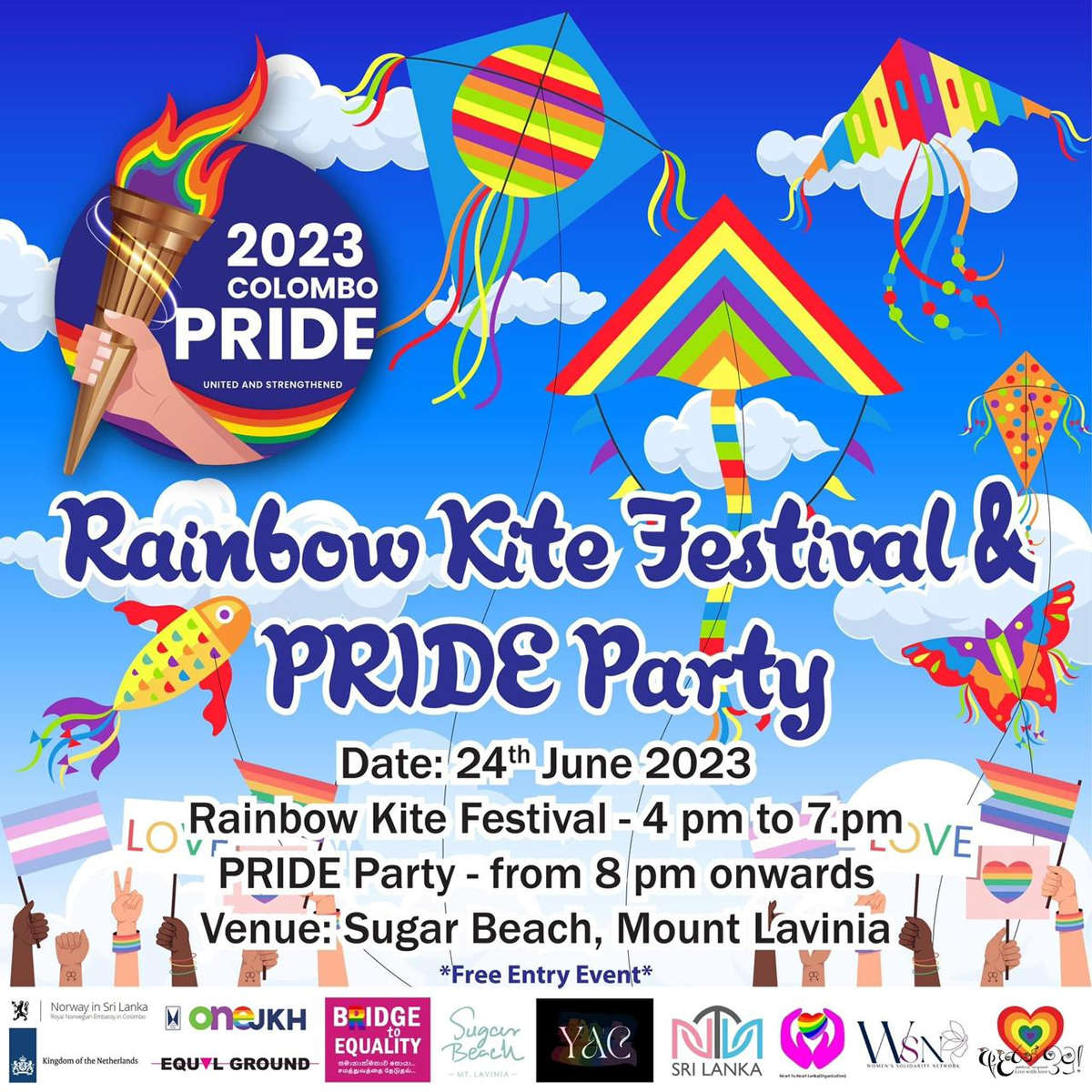 São Paulo's annual Pride parade, which is among the world's biggest, will take place on the city's Paulista Avenue on June 11.
São Paulo LGBT+ Parade Vice President Renato Viterbo notes participants and organizers seek to "draw the attention of government officials to what public policies should be for all citizens, regardless of their sexual orientation." The Movement for Homosexual Integration and Liberation, the Chilean advocacy that organizes the annual Pride parade in Santiago, the country's capital, says it plans to use the June 24 event as a way to demand President Gabriel Boric's government to strengthen the country's anti-discrimination law and to create what it describes as "an anti-discrimination institutionality."
Ugandan President Yoweri Museveni on May 29 signed his country's Anti-Homosexuality Act with a death penalty provision for "aggravated homosexuality." This year's Pride events are also taking place against the backdrop of the war in Ukraine.
Anna Sharyhina, co-founder of the Sphere Women's Association, a group that promotes LGBTQ and intersex rights in Ukraine, last September led a Pride march in a subway station in Kharkiv, the country's second-largest city that is less than 30 miles from the Russian border in eastern Ukraine.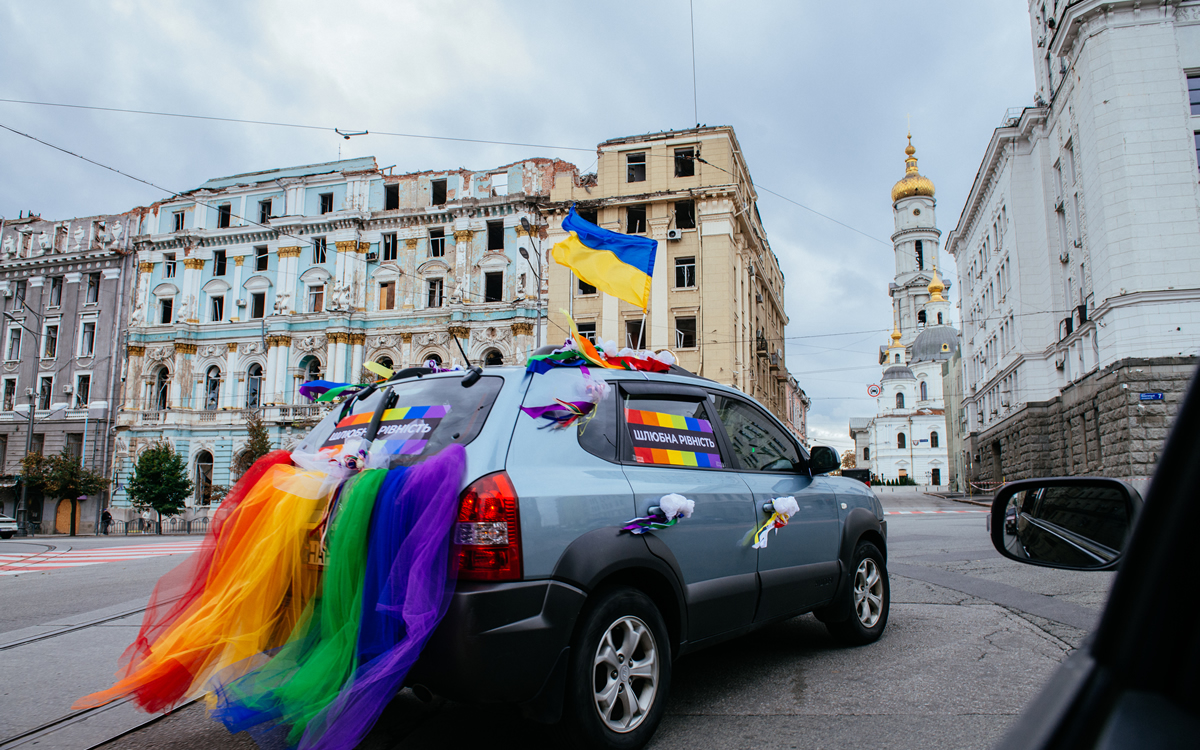 The Liverpool City Region Pride Foundation and Kyiv Pride on July 29 will hold a joint Pride event in the English city of Liverpool.
"Liverpool and Ukraine remain united by love," tweeted Pride in Liverpool on June 1. "This year Liverpool will showcase Kyiv and Ukraine's LGBT+ spirit as our annual March with Pride is held jointly with Kyiv Pride."
Liverpool and Ukraine remain united by love 💙💛

‼ Some BIG NEWS today and we're going to Shout It Loud ‼ This year Liverpool will showcase Kyiv and Ukraine's LGBT+ spirit as our annual March with Pride is held jointly with @KyivPride. 🇺🇦 🏳️‍🌈 🏳️‍⚧️❤️ pic.twitter.com/YbEVuTKKVy

— Pride In Liverpool (@PrideInLpool) June 1, 2023
The Baltic Pride March will take place in the Estonian capital of Tallinn on June 10. Reykjavík Pride will take place in the Icelandic capital from Aug. 8-13.
The importance of Reykjavík Pride is tremendous, and has always been tremendous, for both the queer community and the society around us. This is where we come together, fight for acceptance and celebrate our successes," Reykjavík Pride Managing Director Inga Auðbjörg K. Straumland told the Blade. "However, the backlash is hitting us, like it's hitting our siblings across the globe. We feel that the rights of our community are sliding backwards and we acknowledge that the fight is far from over."
"This year it's therefore very important that we come together, ready to continue to fight for our rights; especially for the rights of those that are most marginalized within our community," added Straumland. "We do that by uniting. By talking, dancing, shouting, demanding, singing and painting the whole city in rainbow colors; showing the rest of the world that we're going nowhere."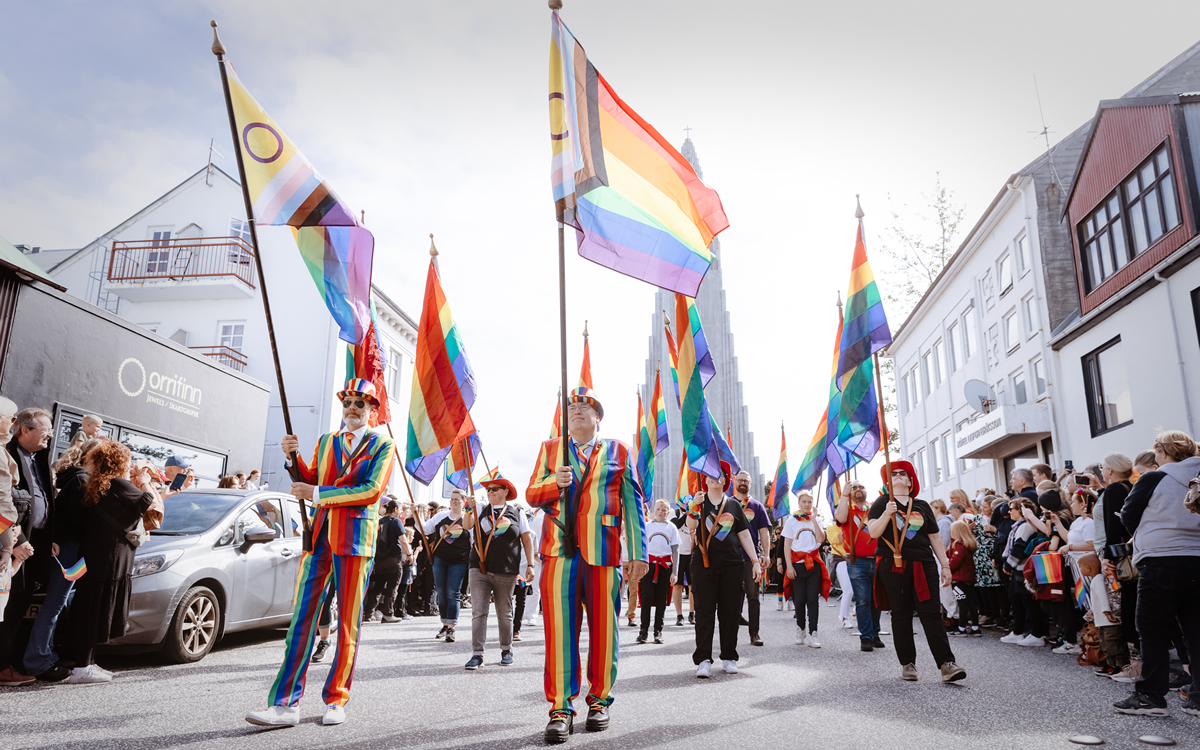 Brody Levesque and WDG, the Blade's media partner in Israel, contributed to this story.
Upwards of 30,000 march in Jerusalem Pride parade
Anti-LGBTQ violence reported after event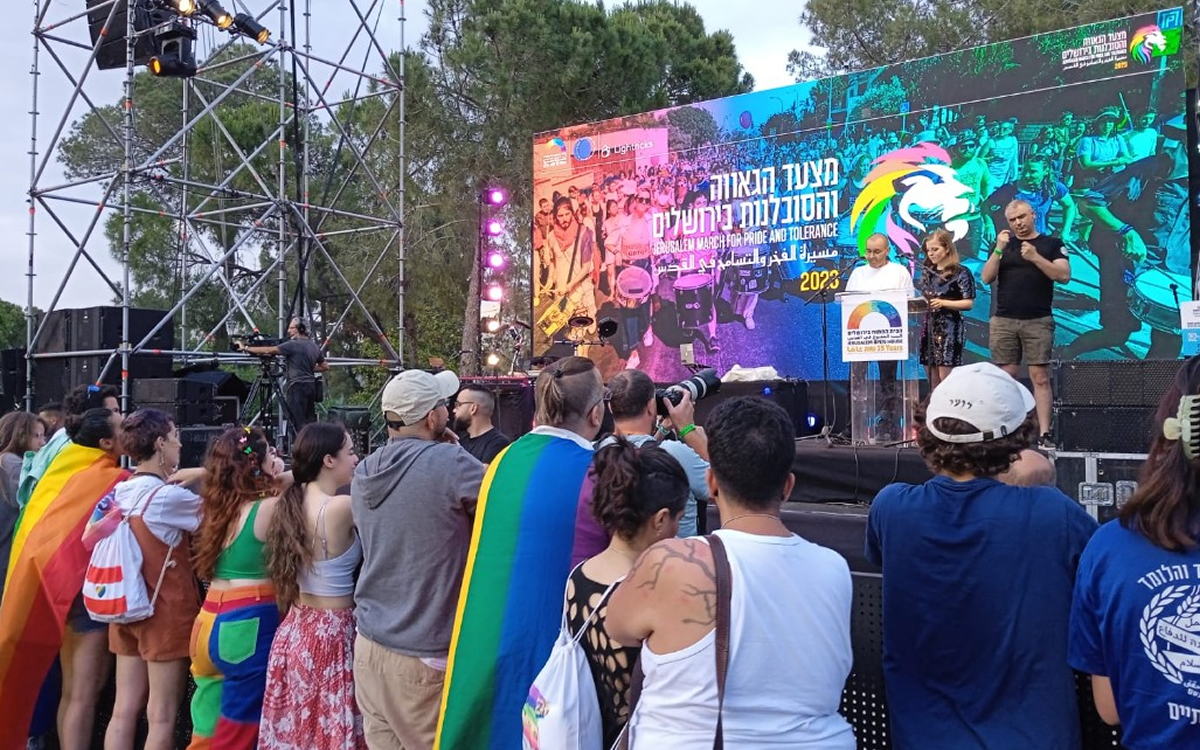 WDG is the Washington Blade's media partner in Israel. WDG originally published this article on Friday.
JERUSALEM — Upwards of 30,000 people on Thursday marched in the Jerusalem Pride and Tolerance Parade, which marked the beginning of Pride month in Israel.
The parade, organized by the Jerusalem Open House for Pride and Tolerance, began with the traditional gathering at Gan Happamon. Many politicians also came to support and encourage the marchers.
Opposition leader Yair Lapid, who chairs the Yesh Atid party, in his speech referred to the counterprotest the Lahava movement organized near the parade's starting point. Several dozen LGBTQ and intersex rights opponents participated in the protest.
"Outside are standing, like every year, the wretched thugs of Lahava movement, demonstrating against us," said Lapid. "Only this year these people are no longer just a ridiculous bunch of dark extremists — they are part of the government. Bezalel Smotrich, (Internal Security Minister) Itamar Ben-Gvir [and] Avi Maoz, are trying to push us all back into the closet, to the dark closet of their foreknowledge. In Israel there is not one fight for democracy and a separate fight for LGBT rights. It's the same struggle against those enemies. in the name of those values. Those who attack Israeli democracy attack the LGBTs, those who attack the LGBTs attack democracy."
Benny Gantz, chair of the National Unity Party, referred to the need to hold parades in the capital.
"We won't have to march when in this parade we won't need security, we won't need snipers and undercover policemen. We won't have to walk when each and every one can walk in any neighborhood they want, holding hands like any couple. We will not have to march when gay will not be a curse in school but simply self-determination, when each and every one can fill out any government form according to what he is," he said. "We will not have to march when a prime minister in Israel would not think of giving the keys to the education system to a dark racist and allocating hundreds of millions to oversee liberal education programs. I am ashamed of this and I tell you that even at the most difficult political price, I will never do such a thing. We will not have to march when there are no racists in the government. Such people would be denounced and would not be elected, not because of the law — but because no one would want to elect them. We won't have to step when simple love won't be complicated or will be as complicated as any simple love."
At the end of the gathering, the marchers began marching towards Independence Park where Ran Danker, Ivri Lider, Roni Duani, Rinat Bar and others were performing.
More than 2,000 police officers and soldiers, visible and hidden, secured parade participants with the assistance of reinforcements and volunteers.
As with every year, the police commissioner and the Minister of internal Security came to the parade area to examine the work of the police in the field. But unlike previous years, Ben-Gvir was received with shouts of "shame." Ben-Gvir came to supervise the parade, despite a prior demand from the parade organizers that he refrain from doing so.
"In my position as a minister, I do and will do everything so that there is no crazy case, as was the case with the murder of Shira Banki," said Ben-Gvir, "My policy is to give freedom of speech to those who oppose the parade, even to those who speak against the parade, that is their right. They are not breaking the law yet. Our job on this day is to allow the parade and protest, this is democracy, this is the beautiful mosaic in the state of Israel and this is how I act as minister of national security."
Several serious incidents of violence against the LGBTQ community took place after the parade ended and marchers dispersed. In one of them, boys and young men were seen setting Pride flags on fire, and in the second, a group of young people attacked a number of LGBT people near Jerusalem's Central Station. They shouted at them to "go back to Tel Aviv, you son of a bitch."
"This is a resounding slap in the face that reminds us that no matter how much we spread light, the struggle is not over yet, and the hatred towards us exists and understands," Jerusalem Open House for Pride and Tolerance said in response to the violence. "In Jerusalem those who walk around the city tonight, are asked to be alert and take care of themselves. Don't worry, we will win."
"The Jerusalem parade is the strongest expression of our opposition to hatred, and to the plans of the hate lobby to fight in our community," Hevruta, an LGBT religious organization, said. "Even hundreds of millions of shekels, the authority and standards of Avi Maoz and the Noam party will not be able to extinguish our love for God, for who we are and for our families."