Fur your eyes only
Runaway web hit 'Where the Bears Are' returns with season 2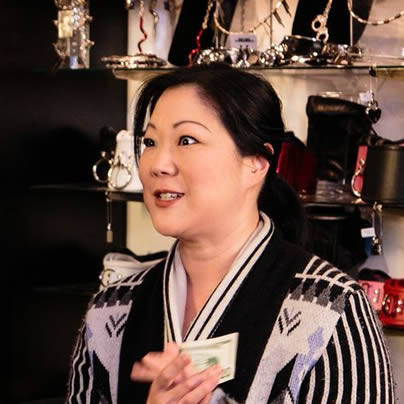 The creators behind last year's run away murder-mystery/comedy web series "Where the Bears Are" were so blown away by the reception and accolades, a season two was a must.
After 4 million views and Web Series of the Year awards from Queerty and AfterElton, the big boys of sleuthing are back with a new trailer — which already has more than 20,000 views — at wherethebearsare.tv where fans can buy the DVD, catch up on season one before season two premiers Monday.
After a winter promo tour where they visited events all over the world, including Bear Happy Hour at Town Danceboutique here in Washington, series creators and stars Rick Copp, Joe Dietl and Ben Zook are back to talk to the Blade about pushing the envelope and nabbing Margaret Cho for the guest appearance of the year.
WASHINGTON BLADE: Are you really excited about the second season?
RICK COPP: Oh yes, very (laughing). We're kind of crazed, but very happy. I think people are going to like the episodes.
BEN ZOOK: This season we are very excited. The episodes are a little longer than last season, because everyone wanted that. They were like "make them longer" and everything is just bigger and grander. More locations, a lot more sex, a lot more characters. A lot more intrigue. There is another murder we solve. So it's exciting.
JOE DIETL: We also upped the costumes. And some special effects. We really tried to make it like "Charlie's Angels." Like, we go undercover a lot more.
ZOOK: Which is my all-time favorite childhood T.V. show.
BLADE: How was it working with Margaret Cho?
DIETL: Margaret Cho is in episode four. She is the guest star and it's a pretty outrageous episode. It involves leather and all sorts of stuff.
COPP: She has actually been a friend of ours for a long time and we had done movies with her previously like years and years and years ago. And we were hoping to get her in season one, but her schedule didn't permit, but season two came around and she said, "Definitely, yeah, I'd like to do it."
BLADE: Explain a little bit about the murder mystery this season.
COPP: Well this season is a little different. We open up at a pool party fundraiser for a man running for city council, who my character went to college with. He winds up dead and we just kind of start investigating it. We set up in our Christmas special that I am a True Crime writer, and I wrote a book based on what happened last season and that is my gig now. I dragged the roommates along and we all try to solve the murder again, especially because he is a friend of Reggie's. But we do have a few things going on that are carrying over from last season. If you saw the Christmas special, the killer we thought we put away isn't in prison.
BLADE: Which are some of the recurring characters that have come back?
ZOOK: We definitely couldn't do season two without "Hot Toddy," and especially now that he and Nelson are together. The subplot of season two is Todd moving in with us and the adjustment period of that and having a new roommate. Of course, by popular demand, we brought back Hairy Potter. And Detective Winters, he was a big fan-favorite. And we made sure he had his moustache because when we did the Christmas special he had a different look and people complained, so we had to make sure he had his Tom Selleck moustache back this season, so the moustache is back, too.
COPP: Also, Susie the coroner is back. George Ridgemont, the obsessed fan, is back, too. He is in the trailer. He's hysterical this season.
ZOOK: The only bummer is that we couldn't bring back Honey Garret from season one this time, but we are going to try to work her in to a Thanksgiving special for the DVD.
BLADE: What was your favorite part of putting together season two?
ZOOK: For me a lot of the fun is the script. Rick and I and Joe outlined the script together, then Rick went off and wrote a first draft, then he gave it to me, and I sort of did my half on it, and then we all sort of tweak it. To me that is one of the most fun things, is when we read through it, when we read through the final draft before we start shooting and giggle a lot.
DIETL: But then when we actually get to the shoot that is a lot of fun. It's funny, because we are doing longer episodes, so the hours are longer and the shoots are more grueling, physically, but they are always fun because we make each other laugh. You know, that is the fun part of the actual performance, getting in front of the camera and doing it.
ZOOK: I got to make out with several guys this season, which was a lot of fun.
BLADE: Are there any plans for a season 3? How long do you guys want to keep this going?
COPP: We would like to keep it going for as long as we can as long the three of us are having fun doing it we are going to try and do it. But it all depends on how much we sell, how many downloads we sell, how many DVDs we sell. We have to make our budget. Our budget this year was double what it was last year.
ZOOK: As long as people stay supportive, donate, buy, we are going to keep going. We'll do it for the next seven to 10 years.
DIETL: Rick and Ben are the ones who do the writing. Rick usually picks up the mystery himself and he got to get on that for season three if we're going to do that. They have to write a Thanksgiving special, before they can think about season three. If we do it we are getting on a schedule now, where we shoot it in the beginning of the year, then releasing it at the beginning of the summer, then selling the DVDs Novemberish.
ZOOK: That is the worst thing about this is asking for money and the great thing is we don't have a network breathing down our necks asking us to change things or cut things. We can just do what we want, but it is coming out of our pocket. I am sure people are tired of hearing us ask them to buy our DVDs.
Mayor's office to host Pride tie-dye party
Guests to make colorful shirts for 'PEACE. LOVE. REVOLUTION' theme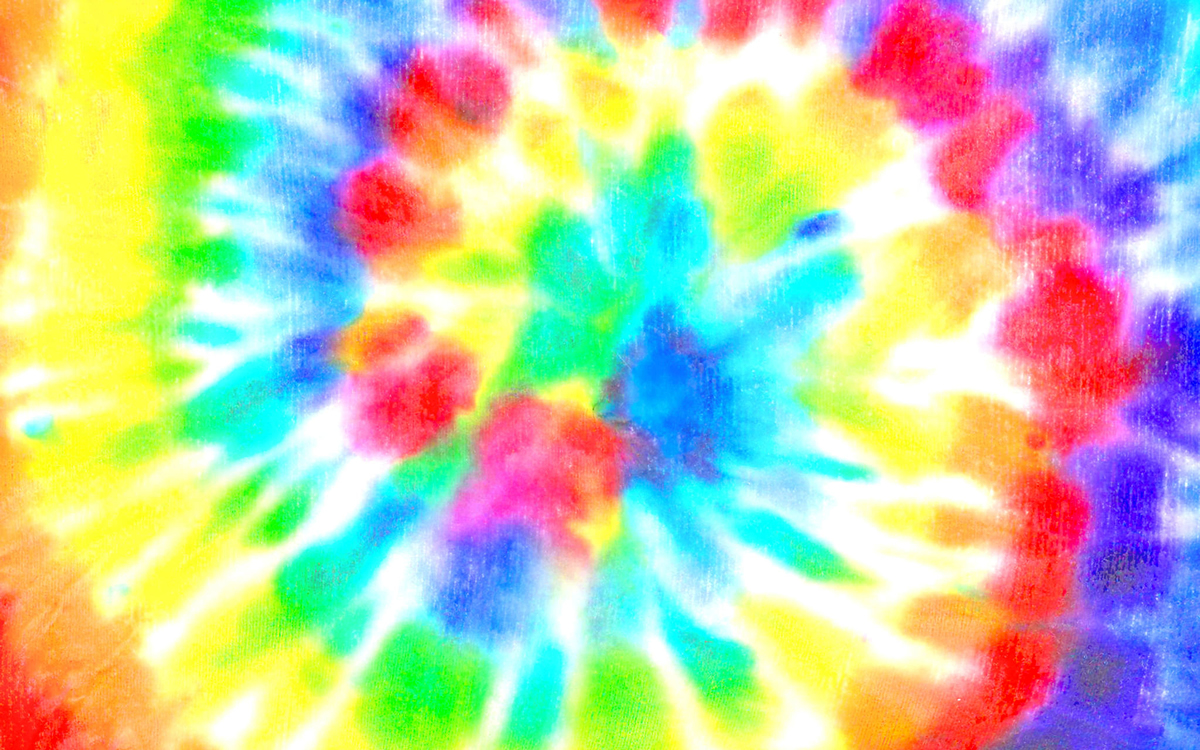 The Mayor's Office for LGBTQ Affairs will host "Love Out Loud: Tie Dye Party for Pride" on Wednesday, June 7 at 5 p.m. at the Frank D. Reeves Center of Municipal Affairs.
The event, hosted along with the DC Center for the LGBT Community and Capital Pride Alliance, will be an afternoon for community and artistry. Guests are encouraged to bring their creativity to make some colorful tie-dye shirts in line with this year's Pride theme, "PEACE. LOVE. REVOLUTION."
This event is free to attend and more details are available on Eventbrite. 
D.C. to celebrate LGBTQ poetry
Pride Poem-a-Day presents second installation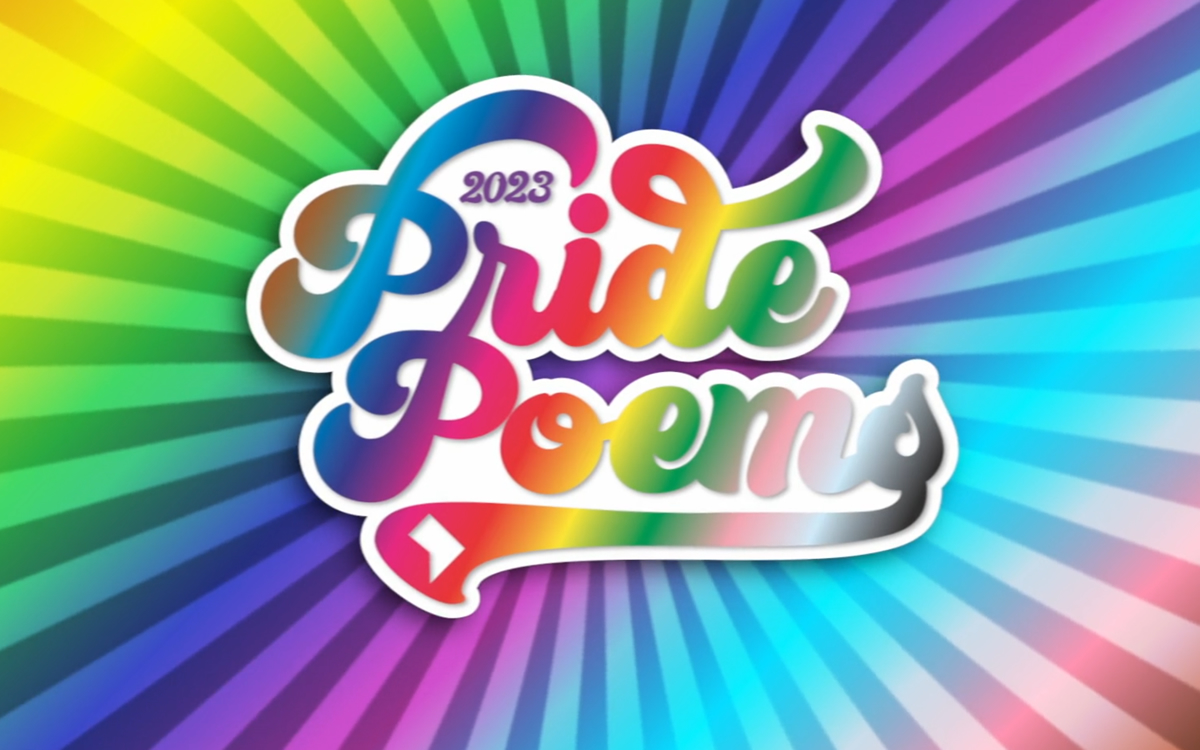 DC Pride Poem-a-Day will present its second installation of short videos featuring LGBTQ poetry from the Washington, D.C. area to celebrate Pride month.
A new video will be released each day in June and will feature different poets reading an original poem on the theme of "heritage."
The videos highlight LGBTQ poets from a variety of backgrounds, ethnicities, races, and countries of origin, and also poets from minority religions, multi-lingual, and disabled. 
To access the poetry, visit DC Pride Poems' website.
Calendar: June 2-8
LGBTQ events in the days to come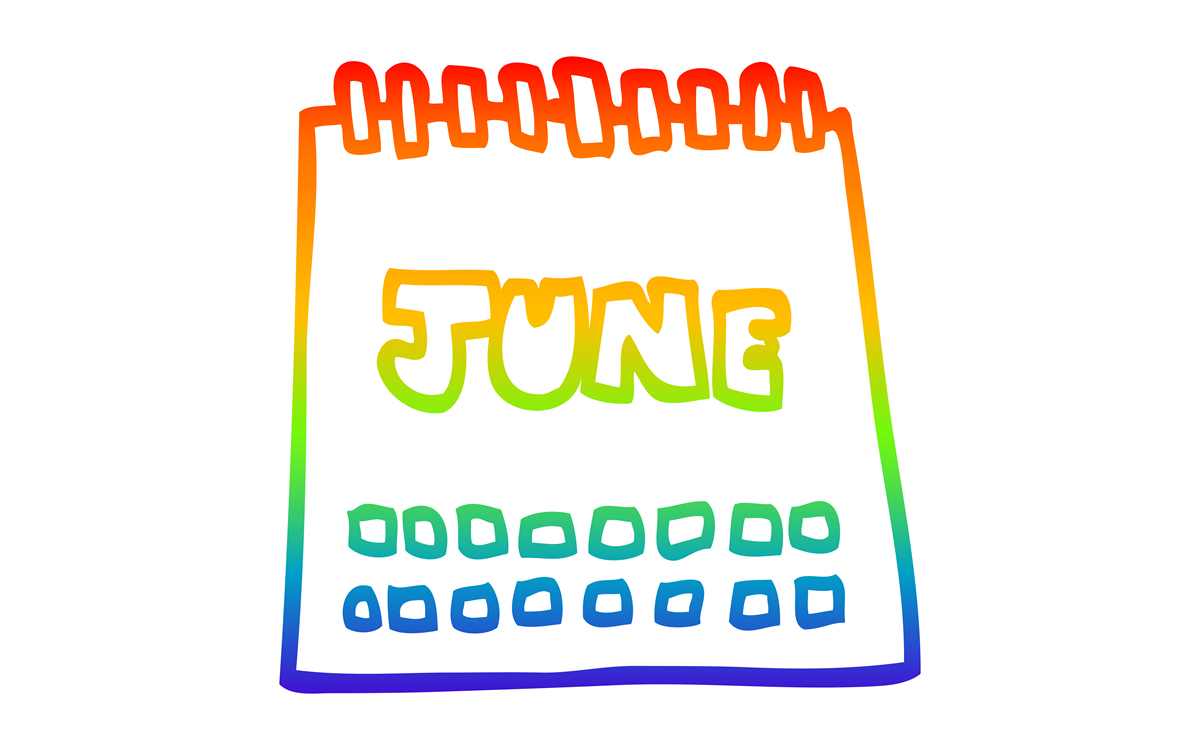 Friday, June 2
Center Aging: Friday Tea Time will be at 2 p.m. on Zoom. This event is a social hour for older LGBTQ+ adults. Guests can bring a beverage of choice. For more information, contact [email protected].
Go Gay DC will host "LGBTQ+ Pride Kickoff Social" at 7 p.m. at The Commentary. This event is ideal to make new friends in the LGBTQ community and enjoy the bottomless happy hour specials at Puro Gusto. Admission is free and more details are available on Eventbrite.
Saturday, June 3
Virtual Yoga Class with Jesse Z. will be at 12 p.m. online. This is a weekly class focusing on yoga, breath work, and meditation. Guests are encouraged to RSVP on the DC Center's website, providing your name, email address, and zip code, along with any questions you may have. A link to the event will be sent at 6 pm the day before.
LGBTQ People of Color Support Group will be at 1 p.m. on Zoom. LGBTQ People of Color can come together and talk about anything affecting them in a space that strives to be safe and judgment free. There are all sorts of activities like watching movies, poetry events, storytelling, and just hanging out with others. For more details, visit thedccenter.org/poc or facebook.com/centerpoc.
Project DC Events will host "DC Pride Crawl" at 2 p.m. at Dupont Circle's best bars. Guests are encouraged to put on their brightest and most colorful outfit, grab friends, and enjoy a day of drinks and celebration. Tickets start at $20 and can be purchased on Eventbrite. 
Sunday, June 4
AfroCode DC will be at 4 p.m. at Decades DC. This event will be an experience of non-stop music, dancing, and good vibes and a crossover of genres and a fusion of cultures. Tickets cost $40 and can be purchased on Eventbrite.
"Largest LGBTQIA+ Singles Flamingle" will be at 7 p.m. at THRoW Social DC. Guests can enjoy signature cocktail and wine specials, food, games, and live music while mingling with single people in the local LGBTQ community. This event is free and more details are available on Eventbrite.
Monday, June 5
Center Aging Monday Coffee and Conversation will be at 10 a.m. on Zoom. LGBT Older Adults — and friends — are invited to enjoy friendly conversations and to discuss any issues you might be dealing with. For more information, visit the Center Aging's Facebook or Twitter.
Capital Pride Interfaith Service Planning Meeting will be at 6 p.m. on Zoom. The Capital Pride Interfaith Service is an "integrated service" respectfully demonstrating the breadth, depth, and sincerity of our faith, exposing the lie that anti-gay fundamentalists have a monopoly on faith and religion. For more details, [email protected]. 
Tuesday, June 6
Go Gay DC will host "LGBTQ+ Pride Reception" at 5 p.m. at Turkish Coffee Lady. This event is to foster cross-cultural connectedness and make friends in the LGBTQ+ and allied community. Attendance is free and more details are available on Eventbrite.
Pride on the Patio Events will host "LGBTQ+ Social Mixer" at 5:30 p.m. at Showroom. Dress is casual, fancy, or comfortable and guests are encouraged to bring the most authentic you to chat, laugh, and get a little crazy. This event is free and more details are available on Eventbrite. 
Wednesday, June 7
Job Club will be at 6 p.m. on Zoom. This is a weekly job support program to help job entrants and seekers, including the long-term unemployed, improve self-confidence, motivation, resilience and productivity for effective job searches and networking — allowing participants to move away from being merely "applicants" toward being "candidates." For more information, email [email protected] or visit thedccenter.org/careers.
Center Aging Women's Social & Discussion Group will be at 6:00p.m. on Zoom. This group is a place where older LGBTQ+ women can meet and socialize with one another. To register, visit the DC Center's website. 
Thursday, June 8
KINETIC Presents will host "KINETIC Pride 2023 DC Weekend Pass" at 10 p.m. at four D.C. venues. This partnership with Capital Pride Alliance will feature a performance by global pop star Betty Who at Echostage, stunning visuals, and top talent. Tickets start at $149 and can be purchased on Eventbrite.