Express yourself
Warhol's clouds, a night at the opera and LGBT portraiture among exhibits
The National Museum of Women in the Arts (1250 New York Ave., N.W.) is showing "Equal Exposure: Anita Steckel's Fight Against Censorship" from Nov. 4-May 9. Steckel, who died last year, was a feminist artist who caused a scandal in the '70s by refusing to censor her exhibition featuring male and female erotic figures. The exhibit features personal papers, photographs and art that represent her career and her activism.
"American People, Black Light: Faith Ringgold's Paintings of the 1960s" is currently on display. It showcases the work of Faith Ringgold, who painted art in direct response to the Civil Rights and feminist movements. The art represents people of all backgrounds — black and white, male and female, rich and poor — and shows tension that arose from interracial contact at the time.
Admission is $10 for adults, $8 for students and seniors, and free for museum members and those under 18. For more information, visit nmwa.org.
"A Night at the Opera," a 50-item exhibit of artifacts related to composers Verdi and Wagner, is on display now at the Library of Congress in the Performing Arts Reading Room. It's up through Jan. 25. Visit loc.gov for details.
"Portraits of Life: LGBT Stories of Being" features prominent LGBT people in photographs at the Pepco Edison Place Gallery (701 9th Street, N.W.) in an exhibit presented with Montgomery College. Visit pepco.com for details. It runs through Dec. 17.
The Latino GLBT History Project has a photo exhibit on display at the Mt. Pleasant Neighborhood Library (3160 16th Street, N.W.) starting Sunday and running through Oct. 15. "Immigrant Roots Paving the Way for Today" is the theme for the group's eighth annual Hispanic LGBTQ Heritage Celebration, which culminates with its Heritage Awards on Sept. 27. The exhibit features about 40 LGBT Latino/a leaders in black-and-white photos by Kevin Kenner. The group is online at latinoglbthistory.org.
Waverly Street Gallery (4600 East-West Highway, Bethesda, Md.) is showcasing "Text/Message" by Kanika Sircar, a partner with the Gallery. The collection includes ceramic vessels and wall pieces focusing on the visual impact of writing. The imagery is based on texts, graffiti and calligraphy layered together to reference images such as manuscript pages and envelopes. The exhibit is open now through Oct. 5 with a reception tonight (Friday) from 6-9 p.m. For more information, visit waverlystreetgallery.com.
Artisphere (1101 Wilson Boulevard, Arlington, Va.) is showcasing "Andy Warhol: Silver Clouds" for the first time in the D.C. region, an exhibit on loan from The Andy Warhol Museum in Pittsburgh. It is on display now through Oct. 12. Admission is free. The exhibition will feature a series of complementary programs, including the "Night of 1,000 Andys Dance Party" on Oct. 12 at 8 p.m. Admission to the dance party is $15 in advance or $18 on the same day. For more information, visit artisphere.com.
Corcoran Gallery of Art (500 17th St., N.W.) is also featuring work by Andy Warhol as part of the "Modern and Contemporary Art Since 1945" collection. The collection is a new permanent exhibit and features art by Warhol, Jessica Stockholder and many other contemporary artists. Admission is $10 for adults, $8 for seniors and students, and free for children under 12. Members enjoy free admission year-round. For more information, visit corcoran.org.
The National Building Museum (401 F St., N.W.) will host the Smithsonian Craft2Wear show from Oct. 25-27. The weekend-long show will feature wearable crafts for men and women in all price ranges. Items sold include jewelry, shoes, scarves, clothing and handbags. Admission is $5. The Advance Chance Party is on Oct. 25 from 6-9 p.m. and requires advanced reservation. Tickets for the party are $50 and include wine and hors d'oeuvres, music and more.
Some LGBT vendors include outerwear designer Jeffrey Weiss (jeffreyweissdesigns.com), scarf and clothing designers Randy Darwall and Brian Murphy (randalldarwall.com) and hat designers Ignatius Creegan & Rod Givens (ignatiushats.com).
For more information, visit craft2wear.smithsonian.org.
HEMPHILL (1515 14th St., N.W.) is celebrating its 20th anniversary with "Represent," a gallery that includes three outstanding works from each one of the 30 gallery artists. Because 90 pieces are too many to fit into the space, the content will rotate in regular intervals, providing a new experience for returning visitors. The public opening reception is on Sept. 21 from 6-8 p.m. From then, the exhibit will be open through Nov. 27. For more information, visit HemphillFineArts.com.
The Phillips Collection (1600 21st St., N.W.) is currently featuring "History in the Making: 100 Years After the Armory Show," a celebration of New York's controversial 1913 Armory Show. The show originally included work by Manet, Monet, Picasso, van Gogh and Goya. The celebration features acquisitions made by Phillips Collection founder Duncan Phillips in the decades following the show at the Armory. The exhibit is running now through Dec. 1.
The Phillips Collection is also showcasing "Ellsworth Kelly: Panel Paintings 2004-2009" now through Sept. 22. The exhibition falls during Kelly's 90th birth year and features seven works consisting of canvases of solid color. Kelly developed his focus on color and shape while immersing himself in the art and architecture of Paris in the late 1940s.
Admission is $12 for adults, $10 for students and seniors, and free for members and visitors 18 and under. For more information, visit PhillipsCollection.org.
Touchstone Gallery (901 New York Ave., N.W.) is showing "Garden Variety" by Linda Bankerd. The exhibit is a series of abstract landscapes of scenes from across the country, from the cheery trees in Washington to the snowy woods of the Arizona mountains and back to the artist's home of Alexandria.
Touchstone is also showing "ReBirth" by Janathel Shaw. The show tells a narrative of a personal journey. Themes in the collection of sculptures include the struggle of a young black man facing racism and the rise of a phoenix.
Both collections are on display until Sept. 29. For more information, visit TouchstoneGalleries.com.
Studio Gallery (2108 R St., N.W.) is showcasing "Barbarella," by Brian Williams, an Arlington-based painter. In the exhibition, the 1968 film was "brought to life again via Netflix curating." The paintings capture the otherworldly landscapes of the film. The exhibition runs through Sept. 28.
Studio Gallery will also present "WildFlowers" by Micheline Klagsbrun. The collection is inspired by a tale in Greek mythology. Orchis had a lustful appetite which ended with him being torn to pieces and scattered, where he grew into the first orchids. The exhibition will run from Oct. 2-26. The run will include a First Friday Reception on Oct. 4 from 6-8 p.m. and an Artists' Reception on Oct. 12 from 4-6 p.m. For more information, visit StudioGalleryDC.com.
Zenith Gallery (1495 F St., N.W.) is showcasing "Great Streets: The Urban Life of D.C." through Nov. 8. The exhibition features art capturing the essence of Washington from a variety of artists. It celebrates the District's creative economy, which is third in the nation, behind New York City and Los Angeles. For more information, visit ZenithGallery.com.
BMA exhibit traces friendship between Matisse and Etta Cone
Baltimore collector helped build world's preeminent repository of French master's work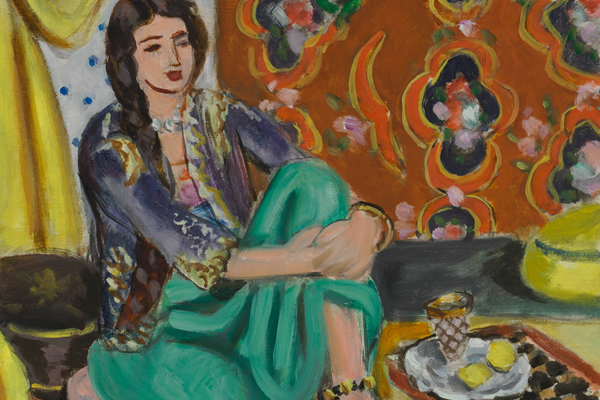 The Baltimore Museum of Art is the world's most important repository of French modern master Henri Matisse's work and this fall, a new exhibition will explore the friendship between the artist and Etta Cone, the Baltimore collector who befriended Matisse in 1906.
The two maintained a close 43-year friendship, during which time Matisse traveled to Baltimore and created works with Etta and the BMA in mind. Etta and her sister Claribel ultimately collected about 700 of Matisse's works, according to the BMA, including Blue Nude (1907), The Yellow Dress (1929-31), and Large Reclining Nude (1935).
This new exhibit, "A Modern Influence: Henri Matisse, Etta Cone, and Baltimore" will trace their friendship through letters they exchanged and includes more than 160 paintings, sculptures, prints, drawings, and illustrated books.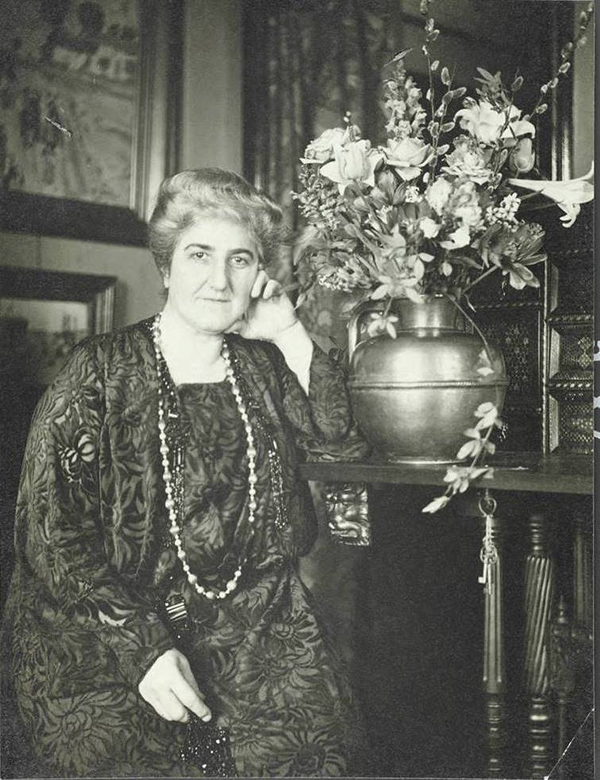 "For years, scholars have debated the purchases made by both Cone sisters, with much more credit given to the important acquisitions of major paintings by older sister Claribel," the BMA said in a statement. "'Modern Influence: Henri Matisse, Etta Cone, and Baltimore' will for the first time fully recognize Etta's achievements as a collector and acknowledge her role in building the majority of the sisters' Matisse collection, particularly the sculpture, drawings, and prints."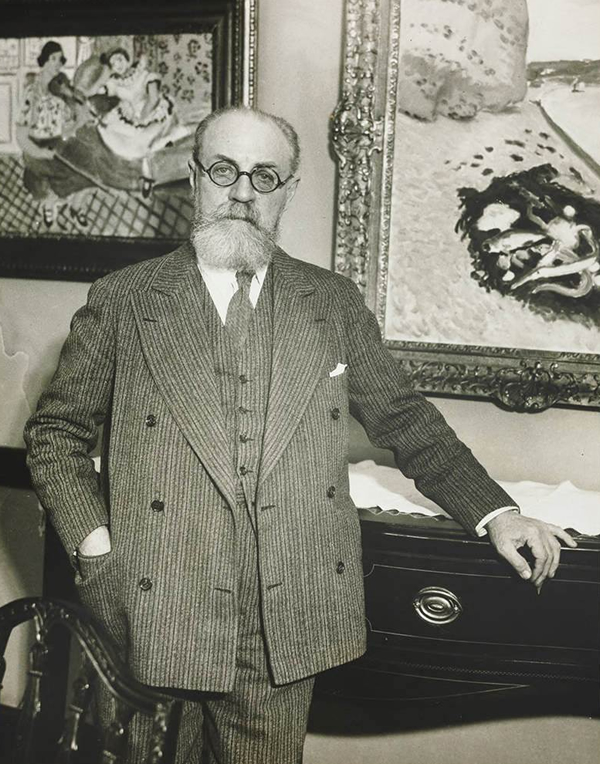 "Etta Cone and Matisse shared a love of gesture and the female form, expressed not only through her collection of his major paintings, but through an early and sustained interest in his print making and drawing practices. The exhibition begins with work on paper and ends there as well," said Leslie Cozzi, BMA associate curator of prints, drawings, and photographs.
The exhibition will feature a large selection of drawings, including masterpieces that are rarely on view due to light exposure restrictions, the BMA announced.
"Etta Cone's dedication to art, and to Matisse's work in particular, has had a profound impact on the BMA and the focused and studied ways in which the museum continues to develop its collection. The forthcoming exhibition captures the exciting possibilities that can be achieved when artists, collectors, and public institutions join in a shared vision and commitment. We are delighted to present visitors with the incredible story of Etta Cone and the significant works of art that she brought to our museum, and to have this exhibition serve as a prelude to the presentations, programs, and publications that we'll be able to create through our soon to be opened Ruth R. Marder Center for Matisse Studies," said Christopher Bedford, the BMA's Dorothy Wagner Wallis Director.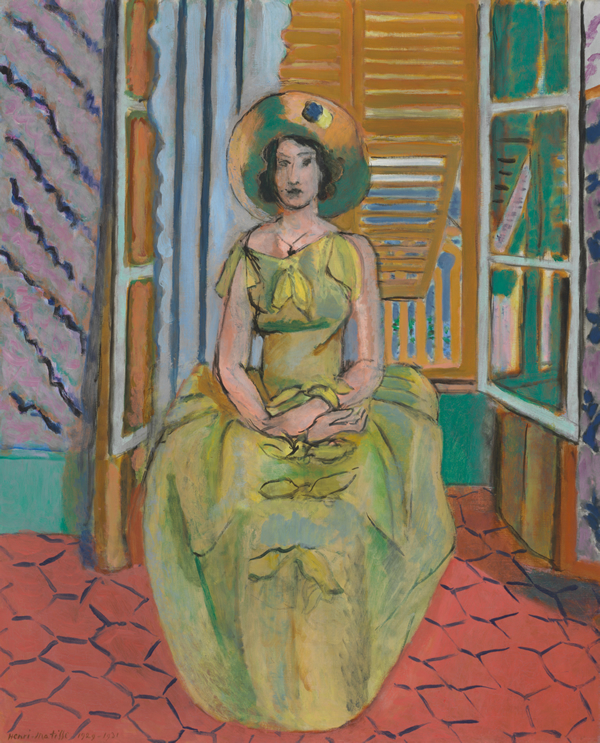 The Marder Center, which is scheduled to open in December, will present the breadth of the BMA's Matisse holdings, while supporting the development of new scholarly publications that advance discussions on the trajectory of modern art, according to a statement.
"A Modern Influence: Henri Matisse, Etta Cone, and Baltimore" opens Oct. 3 and will be on view until Jan. 2, 2022. Tickets are available through artbma.org. Prices are $15 for adults, $13 for seniors, $12 for groups of 7 or more, $5 for students with ID, and $5 for youth ages 7-18. BMA Members, children ages 6 and under, and student groups are admitted free. For more information, call 443-573-1701.
A slow return to normal for area museums
National Gallery remains closed, but others have reopened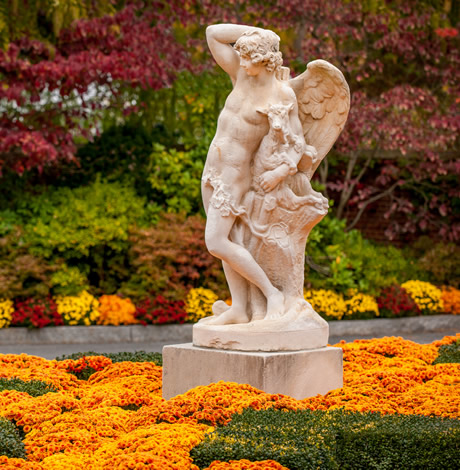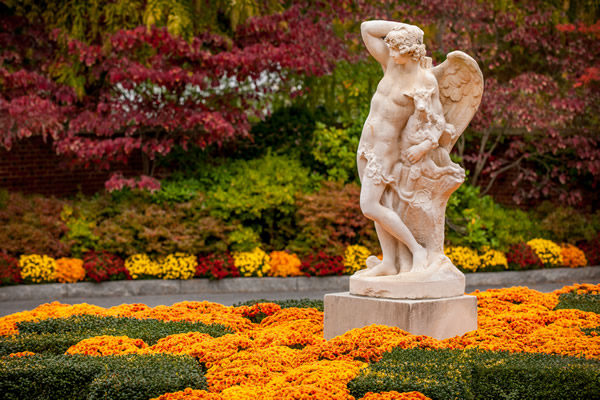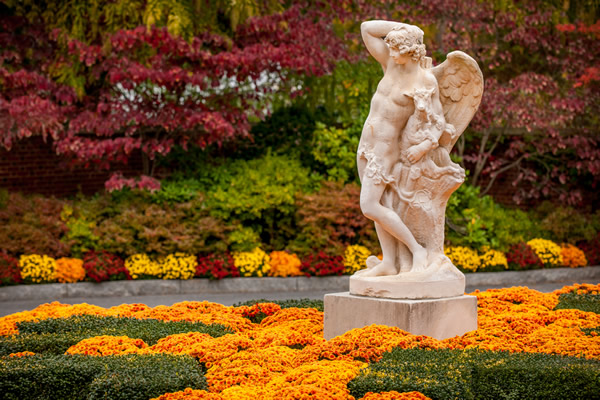 The Smithsonian Museums remain closed and the National Gallery of Art recently announced it would not open in time to commemorate its 80th anniversary. But the good news is that with COVID restrictions slowly lifting, some area museums are looking at reopening events while others have already opened their doors .
Below is a smattering of area museums that have reopened. Be sure to check with each museum directly before making plans.
• The National Zoo and the National Air and Space Museum's Steven F. Udvar-Hazy Center in Chantilly reopened on July 24.
• The Smithsonian American Art Museum, the National Portrait Gallery, the National Museum of African American History and Culture, the Renwick Gallery, The National Museum of American History and the National Museum of the American Indian reopened back in September.
• The National Gallery of Art's sculpture garden reopened last month.
• Hillwood Estate, Museum and Gardens reopened last week.
• The National Museum of Women in the Arts has also reopened.
• The International Spy Museum reopened in January.
National Portrait Gallery art competition now open
Expert panel seeks entries that broaden the definition of portraiture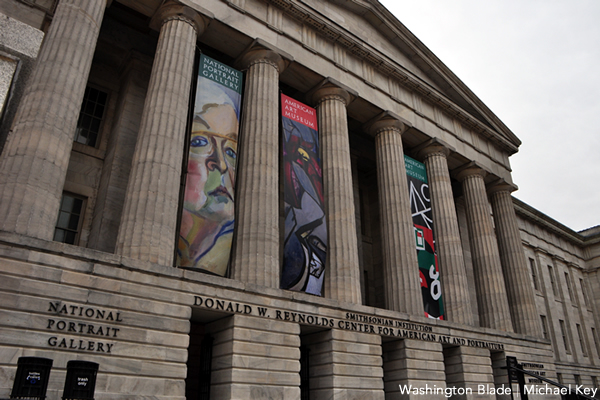 The Outwin Boochever Portrait Competition hosted by the Smithsonian National Portrait Gallery is open for submissions until Friday, Jan. 29.
This competition seeks entries that broaden the definition of portraiture with images and media that reflect the country's diversity as represented through the identities of the artists and subjects as well as their varying backgrounds depicted.
Artists 18 and up who are living and working in the U.S. and its territories are invited to submit one portrait to be reviewed by a panel of experts. First prize is $25,000 and a commission to portray a remarkable living American for the gallery's collection.
The finalists' and prizewinner's works will be included in The Outwin 2022: American Portraiture Today exhibition to be displayed at the National Portrait Gallery April 30, 2022 – Feb. 26, 2023, before continuing on to other cities.
For more information, and to submit works electronically, visit portraitcompetition.si.edu.