Space to grow a business
WorkDistrict offers environment for micro-businesses, tech start-ups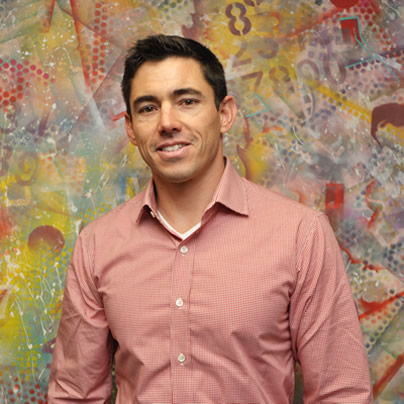 Graffiti art beckons the way.
Scanning the unembellished building entrance interior, colorful urban tagger graphics emblazon otherwise plain walls at the elevator and catch the eye. It's a visual motif that continues as you step out onto the floor above, serving as a guide toward a doorway at the end of a short bend in the hall.
They are kept remnants of Living Social's prior use of the building as a party space in an industrial-sized structure formerly housing District Cablevision broadcast studios. Stretching along a block north of the U Street corridor at Florida Ave., the prominent three-level brick building at 2217 14th St., N.W., is now home to offices on the top floor and the CrossFit Praxis gym at street level.
WorkDistrict — a 3,000 sq. ft. collaborative workspace occupying the second floor — opened in February. Founded by local attorney Patrick Menasco, the facility offers variable low-cost working environments for both individuals and micro-business teams on a monthly or drop-in basis.
Splashed with contemporary art and home to tech startups, small enterprises and independent entrepreneurs, a relaxed ambience engenders casual interactions. However, like Menasco's down-to-business demeanor when he works out of the space a couple days each week, it's a productive place amidst the buzz of focused activity.
WorkDistrict offers both shared open workspace and private offices, accommodating approximately 74 workers split between each. All five private offices are currently contracted. Two former dedicated office occupants recently "graduated" to commercial Class A and B office space elsewhere.
Shared-space memberships are offered at an introductory rate of only $99 for the first month, half of the $199 regular fee. Requiring no long-term commitment, users contract by the month. A daily drop-in rate is also available. WiFi, Ethernet, fax and phone connections, copy and printer services, and a mailing address are provided.
A separate conference room and large presentation space are available for member use or non-member rental. Provided a full kitchen and free organic coffee, members enjoy 24-7 key access. Convenient to public transportation and surrounded by restaurants and eateries, rushing to meet clients off-site or grabbing lunch is easy.
Menasco, a 44-year-old partner at white-shoe law firm Steptoe & Johnson, jokes he is "one of the few lawyers in town who still likes his job 20 years into it." He's quick to add that his involvement with real estate development projects and entrepreneurial engagements provide a spark to his legal career.
"I have always sought to diversify my life to be around creative people and make it more interesting," Menasco says.
An investor in the building, Menasco was encouraged to launch the project by friends at Crowdfund Capital Advisors, specialists in "crowdfunding," currently the subject of preliminary regulations released last week by the Securities and Exchange Commission. Similar to social media fundraising, the finance strategy allows start-ups and emerging enterprises to seek venture capital from investors interested in buying a stake in a company. Once the rules are final, WorkDistrict plans to assist businesses with informational resources for seeking this type of equity funding.
Co-working spaces are challenging enterprises serving transitional clients. WorkDistrict introduces the facility to tech types and business initiators by hosting social and professional events attracting several hundred attendees to the site each month. Menasco's successful operation is the result of encouraging collegial attitudes, flexibly adapting to the needs of users and offering a full complement of workplace amenities at very affordable rates.
A diversifying workforce engaged in creative enterprise development and a burgeoning tech industry allows WorkDistrict to serve entrepreneurs seeking space to nurture a business and make it grow.
Mark Lee is a long-time entrepreneur and community business advocate. Follow on Twitter: @MarkLeeDC. Reach him at [email protected].
Protected: New Workforce Program Aims to Help Expand Economic Opportunity for the Trans Community
There is no excerpt because this is a protected post.
Optimism prevails among minority business owners: survey
Entrepreneurs faced a Goliath during pandemic and won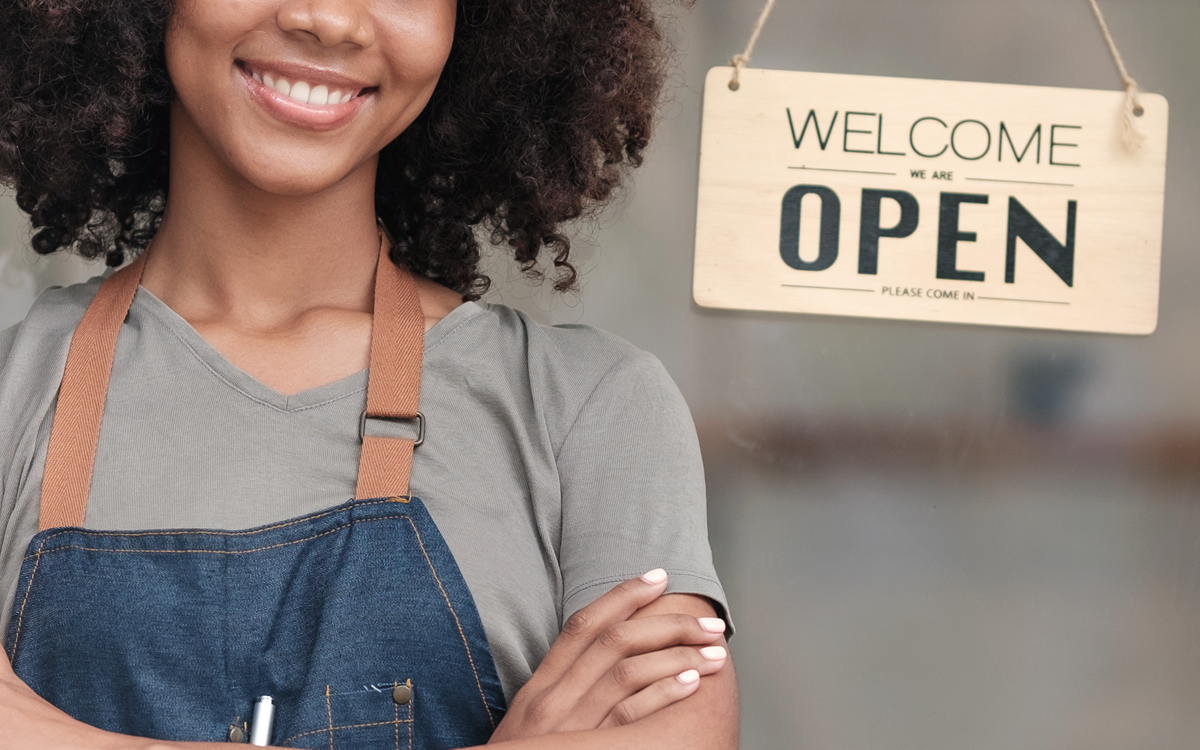 (StatePoint) — Even as minority business owners face new economic challenges, including supply chain disruptions and inflation, results from PNC's recent Economic Outlook survey show an impressive resiliency and positive mindset among these business leaders, according to Marshalyn Odneal, national sales executive for Minority Business at PNC Bank.
According to PNC's survey, more than two-thirds (68%) of minority business owners feel highly optimistic about the prospects of their own company in the next six months, compared to just 60% of non-minority-owned businesses.
While business owners as a whole remain cautious about the national economy, the gap between optimism among minority business owners for their own company versus the broader U.S. economy is 40 percentage points, significantly higher than the 31-point difference among non-minority owners.
"I have no doubt that minority business owners who were able to manage through the pandemic had to make unprecedented decisions related to staffing, business models and pricing. In doing so, they faced a Goliath – and won. It's unsurprising that their mindset about the future of their businesses, despite current economic challenges, is optimistic," Odneal said.
According to PNC's survey, 65% of Black- and Hispanic-owned business owners stated they have a business plan suited to the current direction of the economy, significantly more than non-minority owned businesses (55%). This highlights the importance of access to crucial resources for these business owners. The survey reinforces this point, showing that 86% of Black- and Hispanic-owned businesses interacted with or leveraged resources from the Small Business Association (SBA), a local chamber of commerce or a community economic development organization. Only 69% of non-minority business owners reported doing the same.
"The truth is that the unique financial challenges minority-owned businesses have long faced were amplified during the pandemic. As a result, more minority business owners are now seeking Minority Business Enterprise (MBE) certification, which is also an important and needed resource," Odneal said.
Businesses that become MBE-certified gain exclusive access to premium networking events, affordable consulting services and technology programs, among other benefits, according to the National Minority Supplier Development Council.
"Our survey revealed that 87% of Black-owned businesses are now MBE-certified, up from 69% last year. Three-quarters of Hispanic-owned business are MBE-certified, compared to 67% last year. Of MBE-certified businesses, 80% of Black- and 84% of Hispanic-owned businesses said that certification has been a helpful business development tool," Odneal said.
PNC has taken significant steps in doing more for minority-owned businesses and providing necessary resources to help them overcome roadblocks.
As a part of its Small Business organization, PNC's Minority Business Development Group's mission is to deliver solutions and resources that foster financial wellness for small businesses within diverse communities. They've been able to do this, in part, through the PNC-Certified Minority Business Advocate initiative, a voluntary advocacy program that helps PNC employees understand the challenges facing minority-owned business owners.
"If the optimism of these entrepreneurs is realized and the U.S. business landscape prospers further down the road, minority business supporters must continue to execute against their mission and accelerate their efforts. The outlook is bright, but we must continue to do our part to advocate for these entrepreneurs and help their communities thrive," Odneal said.
Tips to build a stable financial future for your family
Accumulate, preserve, and protect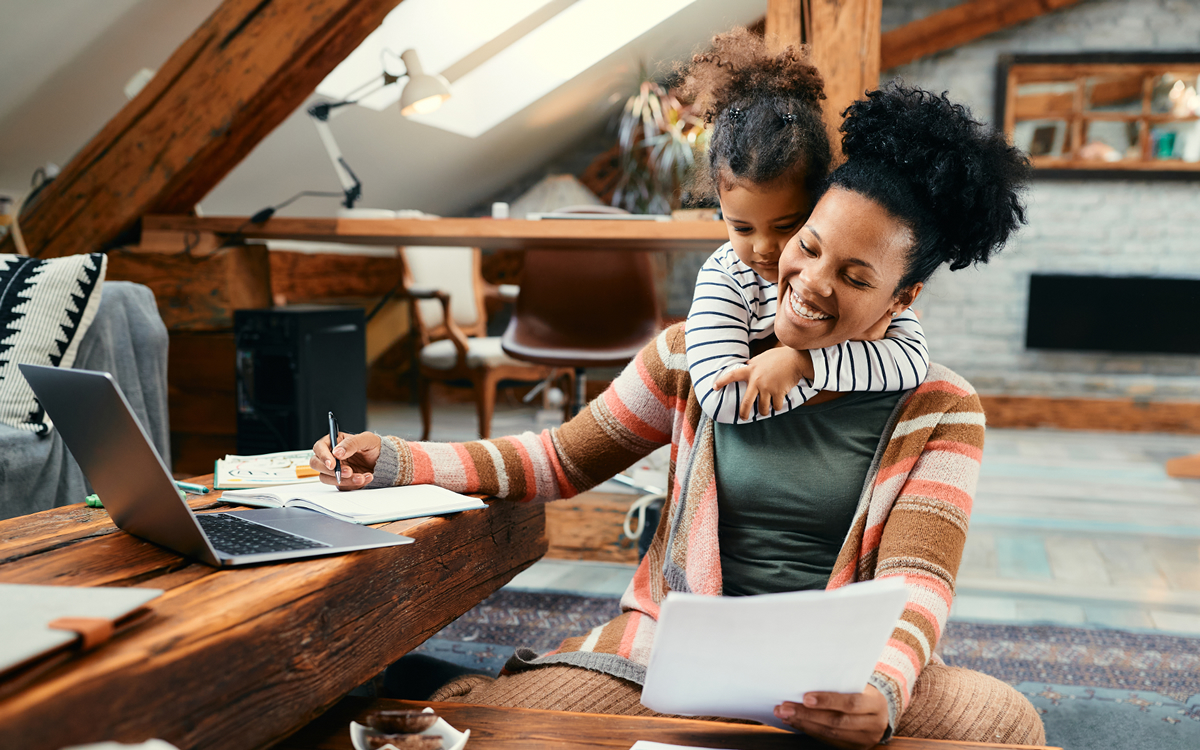 (StatePoint) — Building wealth is not as easy as it sounds. It can take time, discipline and a plan to keep those dollars protected. However, if done correctly, it can provide security for your family for years to come.
No matter where you are in your personal financial journey, there are steps you can take to help build a financially secure future. Although your approach should be personalized to your specific situation, Freddie Mac suggests building your plan on three main pillars: accumulate, preserve and protect what you've built.
Accumulate
The first, and one of the most challenging steps, is saving for your future while covering basic expenses. Establishing and working toward defined financial goals in the short-, medium- and long-term is a good place to start. Also, understanding your money mindset can help you identify opportunities to create healthier spending and saving habits.
Over time, it's important for you to position yourself to take advantage of opportunities to raise your income. Consider discussing a raise with your current employer, taking a job opportunity with higher pay or starting a side business to supplement your income. You should also begin to build an emergency fund, which will better position you to weather unexpected financial emergencies. In general, you should save enough in this fund to cover three to six months of your typical monthly expenses.
In addition, if you are financially prepared for it, purchasing a home can help you build wealth in ways that renting cannot.
Preserve
Once you've begun to accumulate wealth, the next step is preserving it. You can accomplish this by protecting and growing your money over time.
Managing your debts and expenses is paramount. Pay down debts in high-interest accounts and prioritize other expenses that require immediate attention.
Your credit score is a critical part of this equation, and the time to improve it is right now. A strong credit score can help you receive a better interest rate and loan terms when working with lenders, as well as provide a host of other long-term benefits.
Protect
Lastly, you should have a plan in place to eventually transfer the wealth you've built to family and loved ones.
CNBC reports that an estimated $68 trillion will be passed down from the baby boomer generation between 2019 and 2044. Having an estate plan can give you peace of mind that your assets will be allocated according to your wishes when the time comes.
In the meantime, you should also protect your assets from the unexpected. In addition to taking steps to safeguard your property from natural disasters, you should invest in a comprehensive renter or homeowner insurance policy. And always be mindful of the wide variety of scammers and hackers looking to access your resources.
Education has power. As you begin your journey, you can build your financial savviness with Freddie Mac CreditSmart Essentials, a suite of free education tools and information covering topics like how to buy a home or car, how to improve credit and how to build wealth. To learn more, visit creditsmart.freddiemac.com.
Building wealth doesn't happen overnight. With consistency and commitment, and the right knowledge and mindset, you can create a stable future for you and your loved ones.