October 30, 2013 at 4:40 pm EDT | by Mark Lee
Space to grow a business
Graffiti art beckons the way.
Scanning the unembellished building entrance interior, colorful urban tagger graphics emblazon otherwise plain walls at the elevator and catch the eye. It's a visual motif that continues as you step out onto the floor above, serving as a guide toward a doorway at the end of a short bend in the hall.
They are kept remnants of Living Social's prior use of the building as a party space in an industrial-sized structure formerly housing District Cablevision broadcast studios. Stretching along a block north of the U Street corridor at Florida Ave., the prominent three-level brick building at 2217 14th St., N.W., is now home to offices on the top floor and the CrossFit Praxis gym at street level.
WorkDistrict — a 3,000 sq. ft. collaborative workspace occupying the second floor — opened in February. Founded by local attorney Patrick Menasco, the facility offers variable low-cost working environments for both individuals and micro-business teams on a monthly or drop-in basis.
Splashed with contemporary art and home to tech startups, small enterprises and independent entrepreneurs, a relaxed ambience engenders casual interactions. However, like Menasco's down-to-business demeanor when he works out of the space a couple days each week, it's a productive place amidst the buzz of focused activity.
WorkDistrict offers both shared open workspace and private offices, accommodating approximately 74 workers split between each. All five private offices are currently contracted. Two former dedicated office occupants recently "graduated" to commercial Class A and B office space elsewhere.
Shared-space memberships are offered at an introductory rate of only $99 for the first month, half of the $199 regular fee. Requiring no long-term commitment, users contract by the month. A daily drop-in rate is also available. WiFi, Ethernet, fax and phone connections, copy and printer services, and a mailing address are provided.
A separate conference room and large presentation space are available for member use or non-member rental. Provided a full kitchen and free organic coffee, members enjoy 24-7 key access. Convenient to public transportation and surrounded by restaurants and eateries, rushing to meet clients off-site or grabbing lunch is easy.
Menasco, a 44-year-old partner at white-shoe law firm Steptoe & Johnson, jokes he is "one of the few lawyers in town who still likes his job 20 years into it." He's quick to add that his involvement with real estate development projects and entrepreneurial engagements provide a spark to his legal career.
"I have always sought to diversify my life to be around creative people and make it more interesting," Menasco says.
An investor in the building, Menasco was encouraged to launch the project by friends at Crowdfund Capital Advisors, specialists in "crowdfunding," currently the subject of preliminary regulations released last week by the Securities and Exchange Commission. Similar to social media fundraising, the finance strategy allows start-ups and emerging enterprises to seek venture capital from investors interested in buying a stake in a company. Once the rules are final, WorkDistrict plans to assist businesses with informational resources for seeking this type of equity funding.
Co-working spaces are challenging enterprises serving transitional clients. WorkDistrict introduces the facility to tech types and business initiators by hosting social and professional events attracting several hundred attendees to the site each month. Menasco's successful operation is the result of encouraging collegial attitudes, flexibly adapting to the needs of users and offering a full complement of workplace amenities at very affordable rates.
A diversifying workforce engaged in creative enterprise development and a burgeoning tech industry allows WorkDistrict to serve entrepreneurs seeking space to nurture a business and make it grow.
Mark Lee is a long-time entrepreneur and community business advocate. Follow on Twitter: @MarkLeeDC. Reach him at OurBusinessMatters@gmail.com.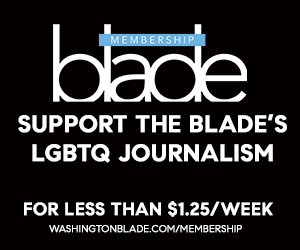 Sign Up for Blade eBlasts