Michelle Bachelet wins first round of Chile presidential election
Same-sex marriage supporter will face Evelyn Matthei in Dec. 15 run-off
Bachelet received slightly less than 47 percent of the vote with nearly all precincts reporting. Her main rival, Evelyn Matthei, came in second with 25 percent of the votes.
Bachelet needed at least 50 percent of the vote to avoid a run-off.
The left-leaning Socialist whose father was tortured to death following the 1973 coup that toppled then-President Salvador Allende's government was Chile's president from 2006-2010. She and Matthei squared off against seven other candidates.
Bachelet vowed to address long-standing socio-economic inequalities in the South American nation and reform the country's education system during the campaign. She has also publicly backed marriage rights for same-sex couples.
"Inequality is Chile's huge scar," Bachelet told supporters during a campaign rally on Nov. 14 as Reuters reported. "It's our main obstacle and the stone in our shoe when we really think about becoming a modern country."
Neighboring Argentina is among the 15 countries in which same-sex couples can legally marry.
The Inter-American Court of Human Rights in July gave the Chilean government a two month deadline to respond to a same-sex marriage lawsuit the LGBT advocacy group Movement for Homosexual Integration (Movilh) filed last year. The group said last month that two members of outgoing President Sebastián Piñera's cabinet with whom it met assured them the government has already begun the "process of internal consultations" to respond to the case.
More than 40 Chilean lawmakers have urged Piñera to make a bill that would allow gays and lesbians to enter into civil unions a priority before he leaves office early next year.
Bachelet backs efforts to strengthen pro-LGBT laws
The Inter-American Court of Human Rights in February 2012 ruled in favor of lesbian Judge Karen Atala who lost custody of her three daughters to her ex-husband in 2005 because of her sexual orientation. The Chilean government last December formally apologized to Atala.
The fatal beating of Daniel Zamudio, who was gay, inside a park in Santiago, the country's capital, in March 2012 prompted Chilean lawmakers to approve a hate crimes and anti-discrimination bill that includes sexual orientation and gender identity and expression. A court on Oct. 28 sentenced the convicted mastermind of the attack to life in prison.
Bachelet's platform supports efforts to strengthen the anti-discrimination statute named in honor of Zamudio. She also backs efforts that would extend additional rights to trans Chileans.
Bachelet and Matthei will face each other in a run-off on Dec. 15.
We have won this election and with a ample majority," Bachelet said on Sunday after the polls closed as the Chilean newspaper El Mercurio reported. "We are going to work towards a decisive victory in the second round."
LGBT rights advocates also celebrated Claudio Arriagada's election as the first openly gay member of the Chilean Congress.
Arriagada, who was the mayor of the Santiago suburb of La Granja from 1992 to 2012, came out in July. The Bachelet ally who is a member of the centrist Christian Democratic Party won is race to represent La Granja in the lower house of the Chilean Congress with nearly 53 percent of the vote.
Movilh President Rolando Jiménez lost in his bid to represent the Santiago suburb of Conchalí in the same legislative chamber.
"When we were founded in 1991 the possibility of an openly gay parliamentarian would not have been part of our dreams," Movilh said in response to Arriagada's victory. "Least of which one would not have thought the first would be from the Christian Democrats. And here, after more than 22 years of cultural transformations it has happened."
Former Chilean President Michelle Bachelet on Sunday won the first round of her country's presidential elections.
Ugandan lawmakers approve new anti-homosexuality bill
Measure would 'criminalize' LGBTQ, intersex people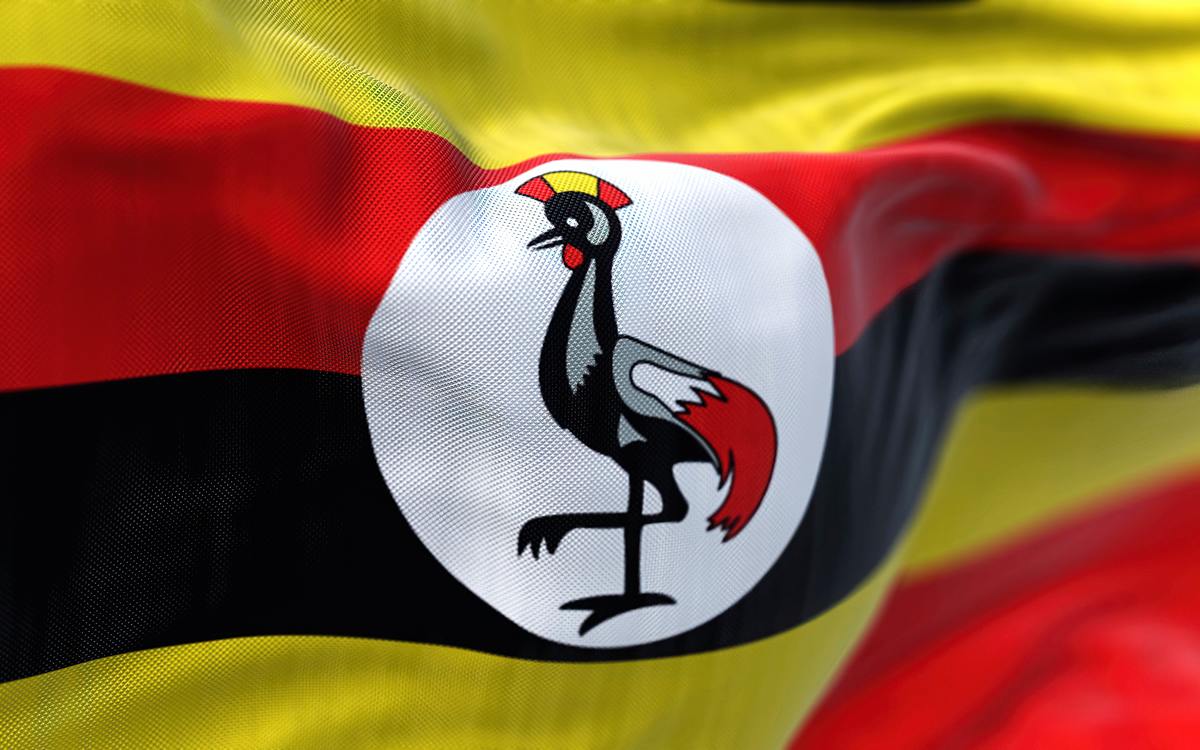 Ugandan lawmakers on Tuesday approved a bill that would further criminalize consensual same-sex sexual relations and LGBTQ and intersex people in the country.
The Associated Press reported nearly all Ugandan MPs voted for the 2023 Anti-Homosexuality Bill, which would punish the "promotion, recruitment and funding" of LGBTQ-specific activities in the country with up to 10 years in prison. 
Human Rights Watch notes "any person who 'holds out as a lesbian, gay, transgender, a queer, or any other sexual or gender identity that is contrary to the binary categories of male and female'" would face up to 10 years in prison.
President Yoweri Museveni has said he supports the bill.
"We shall continue to fight this injustice," tweeted Jacqueline Kasha Nabagesara, a Ugandan LGBTQ and intersex activist, after the bill's passage. "This lesbian woman is Ugandan, even (though) this piece of paper will stop me from enjoying my country. (The) struggle (has) just begun."
Anti homosexuality bill passed by @Parliament_Ug of Uganda. Organized crime in e house of our country is very unfortunate. We shall continue to fight this injustice. This lesbian woman is Ugandan even this piece of paper will stop me from enjoying my country. Struggle just begun pic.twitter.com/v3Pf0p9FPX

— Bombastic Kasha (@KashaJacqueline) March 21, 2023
Uganda is among the dozens of countries in which consensual same-sex sexual relations remain criminalized.
Museveni in 2014 signed the Anti-Homosexuality Act, which imposed a life sentence upon anyone found guilty of repeated same-sex sexual acts. The law was known as the "Kill the Gays" bill because it previously contained a death penalty provision.
The U.S. subsequently cut aid to Uganda and imposed a travel ban against officials who carried out human rights abuses. Uganda's Constitutional Court later struck down the 2014 Anti-Homosexuality Act on a technicality.
"One of the most extreme features of this new bill is that it criminalizes people simply for being who they are as well as further infringing on the rights to privacy, and freedoms of expression and association that are already compromised in Uganda," said Oryem Nyeko of Human Rights Watch in a press release that condemned the 2023 Anti-Homosexuality Act. "Ugandan politicians should focus on passing laws that protect vulnerable minorities and affirm fundamental rights and stop targeting LGBT people for political capital."
The Washington Blade will update this article with any additional updates and reactions as they become available.
Southern Poverty Law Center condemns Ga.'s passage of anti-trans healthcare bill
Group urges Gov. Kemp to veto measure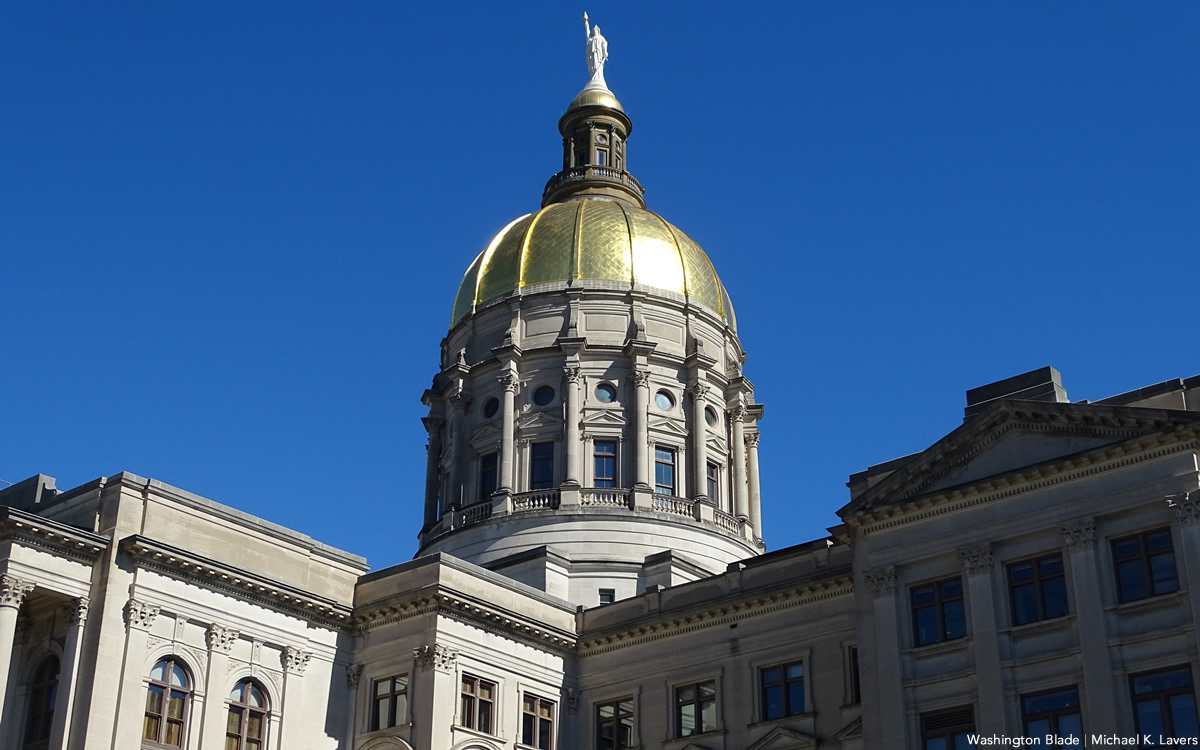 The Southern Poverty Law Center Action Fund published a statement Tuesday condemning the Republican-controlled Georgia Legislature's passage of S.B. 140, a bill that will criminalize gender-affirming health care for minors.
The statement, issued by Beth Littrell, senior supervising attorney of the lobbying and advocacy arm of the civil rights organization, urges Georgia Gov. Brian Kemp (R) to veto S.B. 140, calling on him to not "give into pressure from his party" when "the health and wellbeing of young people are at risk" through the denial of "safe, effective medical treatment to transgender youth — based only on prejudice and political pandering."
Kemp should "leave personal healthcare decisions in the capable hands of parents, children, and their doctors," Littrell's statement continues. "We hope the governor will elevate himself and the State of Georgia above this cynical partisan attack on transgender youth, medical autonomy, and parental rights."
S.B. 140 specifically prohibits "sex reassignment surgeries, or any other surgical procedures, that are performed for the purpose of altering primary or secondary sexual characteristics" when they are "performed on a minor for the treatment of gender dysphoria."
"Limited exceptions" are made for the treatment of conditions other than gender dysphoria, if deemed medically necessary by the physician or healthcare practitioner, and for the treatment of patients with "a medically verifiable disorder of sex development."
The mainstream medical societies with relevant clinical expertise have repeatedly spoken out against legislation that limits access to or criminalizes, as in the case of Georgia's bill, guideline directed interventions for the treatment of trans and gender nonconforming youth.
On March 16, far-right GOP Rep. Marjorie Taylor Greene, who represents Georgia's 14th Congressional District, called for the state legislature to make the bill more restrictive.
Specifically, in a tweet she urged the lawmakers to amend S.B. 140 such that treatment of gender dysphoria in minor patients with puberty blockers would be criminalized alongside the other interventions covered in the bill and also to remove the covered exceptions.
LGBTQ, intersex Ghanaians in limbo as lawmakers consider harsh 'family values' bill
Soldiers earlier this month raided gay party in Accra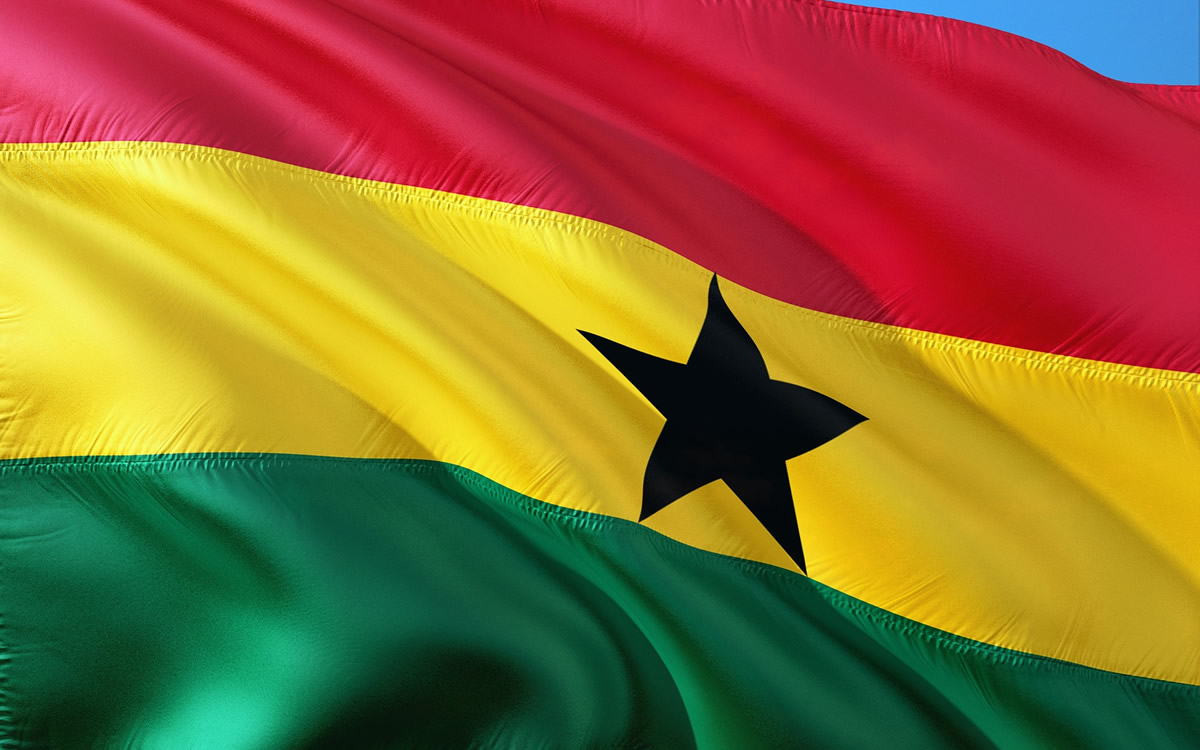 Ghana's LGBTQ and intersex community is currently in limbo over whether the government will impose more harsh penalties upon those who identify as LGBTQ or intersex.
Parliamentarians in 2021 introduced the Promotion of Proper Human Sexual Rights and Ghanaian Family Values Bill that would fully criminalize LGBTQ and intersex people, along with advocacy groups and anyone who comes out in support of them.
The measure would criminalize cross-dressing, public affection between two people of the same sex, marriage among same-sex couples or the intent to marry someone who is the same sex. The bill would also prohibit corrective therapy or surgery for intersex people.
Any person or group seen as promoting identities or prohibited acts in the bill or campaigning in support of LGBTQ and intersex people would face up to 10 years in prison. Any person who does not report consensual same-sex sexual acts could also face charges.
A parliamentary committee is currently reviewing the measure, but LGBTQ and intersex Ghanaians continue to be victimized and assaulted under existing law that criminalizes consensual same-sex sexual relations.
Ghanaian soldiers earlier this month stormed a gay party in Accra, the Ghanaian capital, and assaulted two people who were attending it.
"Military men stormed and disrupted a birthday party of alleged gay men in James Town, Accra. According to reports, some of the partygoers were injured and bled, following the military attack on the alleged LGBTQ+ persons at the party," said Rightify Ghana, an LGBTQ and intersex rights group, in a statement. "We urge the authorities to investigate these incidents and hold those responsible accountable for their actions. The use of excessive force against civilians is never justifiable and only serves to create further division and mistrust.
"We stand in solidarity with the victims of these attacks and call on all Ghanaians to come together in support of peace and tolerance," added Rightify Ghana. "Discrimination and violence have no place in our society, and we must all work together to create a safe and inclusive environment for all."
Kwame Afrifa, CEO of Reflex Ghana, another LGBTQ and intersex rights group, said the Accra raid was not the first time such an event has happened. Afrifa said making the country's armed forces more sensitive to LGBTQ and intersex rights would help curtal such incidents.
"There have been a few cases I have heard of this year and in previous years such as the closing of the LGBT+ Rights Ghana safe space, the destroying of billboards belonging to LGBT+ Rights Ghana, the arrest of human rights activists which also happened somewhere last year amongst others I haven't come across," said Afrifa. "Nevertheless, sensitizing LGBT+ issues would help in abating the victimization as most people are ignorant of the laws of the land and try to abuse the rights of queer persons."
Rightify Ghana said categorizing the existence of LGBTQ and intersex people and labeling consensual intimacy between people of the same sex as deviant is a legacy of colonialism.
"The Promotion of Proper Human Sexual Rights and Ghanaian Family Values Bill, 2021 will continue to be a pattern of dehumanizing and silencing LGBTQ+ people, isolating them from support networks. It will also minimize, and even cover up, human rights violations," said Rightify Ghana. "We therefore, recommend that the Committee on Constitutional, Legal and Parliamentary Affairs recommend that the Parliament of Ghana reject the Promotion of Proper Human Sexual Rights and Ghanaian Family Values Bill in its entirety."
Ghana is among the dozens of countries in which consensual same-sex sexual relations remain criminalized.
The country is one of the 10 non-permanent U.N. Security Council members. A representative from Ghana on Monday during a meeting that U.S. Ambassador to the U.N. Linda Thomas-Greenfield hosted said the Security Council is not an appropriate venue to discuss LGBTQ and intersex rights.
Daniel Itai is the Washington Blade's Africa Correspondent.