U.S. officials affirm support of LGBT rights in foreign policy at summit
Russia, Cuba criticized for anti-gay records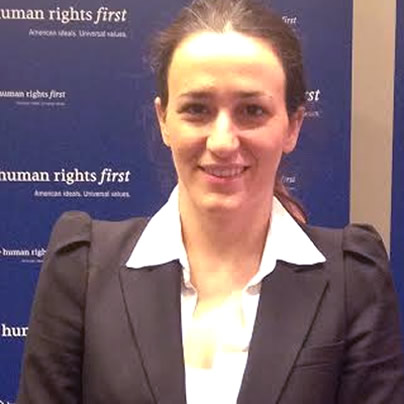 Global LGBT rights factored into Human Rights First's annual summit that took place this week at the Newseum in downtown Washington.
National Security Adviser Susan Rice stressed support of LGBT rights remains an essential part of U.S. foreign policy during a speech she gave on Dec. 4. U.S. Sen. Patrick Leahy (D-Vt.) on Thursday said equality for LGBT people, women, immigrants and those with disabilities are "examples of what we can accomplish if we persevere against what is often long-standing prejudices."
Florida Congresswoman Ileana Ros-Lehtinen on Thursday criticized the Russian and Cuban governments' human rights records.
The Republican, whose family fled Cuba after the 1959 Cuban Revolution during which Fidel Castro took power, singled out Mariela Castro, daughter of Cuban President Raúl Castro. Ros-Lehtinen again criticized the Philadelphia-based Equality Forum and other organizations that have honored Mariela Castro for her LGBT advocacy efforts in Cuba.
"Mariela Castro does not support LGBT rights, no matter how many fake awards and medals are bestowed upon her," Ros-Lehtinen said. "It is fundamentally impossible to support LGBT rights without supporting human rights more generally."
Jonathan Capehart of the Washington Post on Thursday moderated a panel on how the U.S. can advance LGBT rights abroad.
Russian journalist Masha Gessen, Kaspars Zalitis of the Latvian LGBT advocacy group Mozaika and Jovanka Todorovic of Labris-Lesbian Human Rights Organization of Serbia were panelists. Russian LGBT Network Chair Igor Kochetkov had also been scheduled to take part in the panel, but he cancelled his appearance at the summit due to recent threats against his organization.
"I am very sorry that I cannot be with you," said Kochetkov in a statement that Capehart read. "The current situation around LGBT organizations is seriously complicated, with attacks on activists and ordinary members of the LGBT community."
Gessen said during the panel she feels the Russian government has launched "an all-out war on LGBT people."
She noted Russia's highest court earlier this week upheld the broadly worded law that President Vladimir Putin signed in June that bans gay propaganda to minors. Gessen said she expects the lawmaker who has proposed a bill that would strip gays and lesbians of custody of their children will reintroduce it after the 2014 Winter Olympics take place in Sochi, Russia, in February.
Gessen said she, her wife whom she married in the U.S. in 2004 and their children plan to leave Russia in less than three weeks.
"This is the Kremlin's worldview," said Gessen as she further discussed her aforementioned decision and the Kremlin's ongoing LGBT rights crackdown. "This is really what Putin and his cronies think. They think that we are the enemy; we represent the enemy of the Russian state and the enemy of Putin personally and that mysterious foreigner that is out to destroy Russia and the traditional family and the Orthodox culture."
Zalitis noted Latvia's Central Election Commission last month allowed anti-LGBT groups to begin collecting signatures for a referendum on whether to introduce a measure that would ban gay propaganda in the former Soviet republic. Latvian voters in 2006 approved a constitutional amendment that defines marriage as between a man and a woman.
"Nothing bad is going to happen because we're prepared for anything," said Zalitis in response to Capehart's question about what may happen to him and the other panelists once they return to their home countries. "[Latvia is] not Russia. It's not Uganda. It's not Saudi Arabia. I'm going to go back and we're going to keep fighting."
Todorovic said LGBT Serbians continue to confront homophobia, transphobia and violence in spite of recent legislative advances that include the approval of an anti-discrimination law that includes sexual orientation and gender identity and expression in 2009. An LGBT-inclusive hate crimes statute takes effect in January.
The Serbian government in September cited threats of violence from anti-gay extremists for the reason it decided to cancel a Pride march in Belgrade, the country's capital, hours before it had been scheduled to take place. Todorovic said the U.S. Ambassador to Serbia Michael Kirby and officials from Sweden and the Netherlands had planned to take part in the event.
"Sometimes it is good to have the support, but sometimes even the support and pressure are not enough," she said.
Founded in 1978 as the Lawyers Committee for International Human Rights, Human Rights First seeks to advance global human rights. The organization has offices in D.C. and New York.
The summit took place less than a week before the 65th anniversary of the U.N. General Assembly's adoption of the Universal Declaration of Human Rights.
"We believe American leadership is essential in the struggle for global human rights," said Human Rights First President Elisa Massimino on Dec. 4 as she opened the summit. "We urge our government to respect human rights at home and use its influence to encourage them abroad."
Zalitis and Todorovic told the Washington Blade in separate interviews they welcomed the opportunity to attend the summit.
"It is good to see how you are doing things here [in the U.S.] and to adjust to our reality," Todorovic said.
Va. Senate subcommittee tables anti-transgender student athlete bill
Virginia Beach Republican introduced SB 766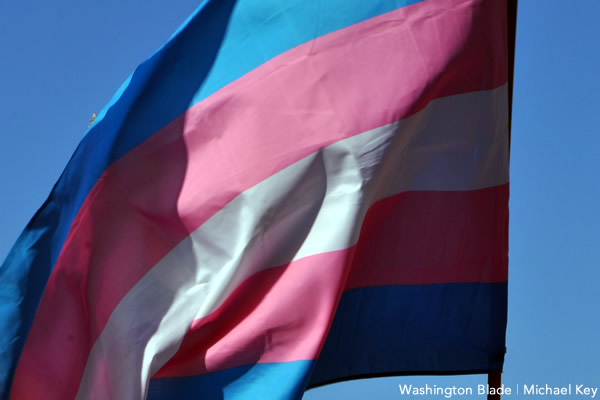 A Virginia Senate subcommittee on Thursday tabled a bill that would have banned transgender students from joining school sports teams that are consistent with their gender identity.
Senate Bill 766, which state Sen. Jennifer Kiggans (R-Virginia Beach) introduced on earlier this month, would have required "each elementary or secondary school or a private school that competes in sponsored athletic events against such public schools to designate athletic teams, whether a school athletic team or an intramural team sponsored by such school, based on biological sex as follows: (i) 'males,' 'men,' or 'boys'; (ii) 'females,' 'women,' or 'girls'; or (iii) 'coed' or 'mixed.'"
"SB 766 (trans sports ban) was passed by indefinitely (it died!) after a long line of speakers testified against it, affirming trans students' rights to participate in sports just like their cisgender peers," tweeted the American Civil Liberties Union of Virginia after the vote. "Trans students belong in sports. Period."
Republican Gov. Glenn Youngkin during his campaign said he does not support allowing trans children to play on sports teams that are consistent with their gender identity.
The General Assembly's 2022 legislative session began on Jan. 12 with Republicans in control of the House of Delegates. Democrats still control the Senate by a 21-19 margin.
A bill that would have eliminated the requirement that school districts implement the Virginia Department of Education's trans and non-binary student guidelines died in a Senate subcommittee on Thursday. The Senate General Laws and Technology on Thursday also tabled a religious freedom measure that would have undermined Virginia's LGBTQ-inclusive nondiscrimination law.
Two anti-LGBTQ bills die in Va. Senate
Democrats maintain 21-19 majority in chamber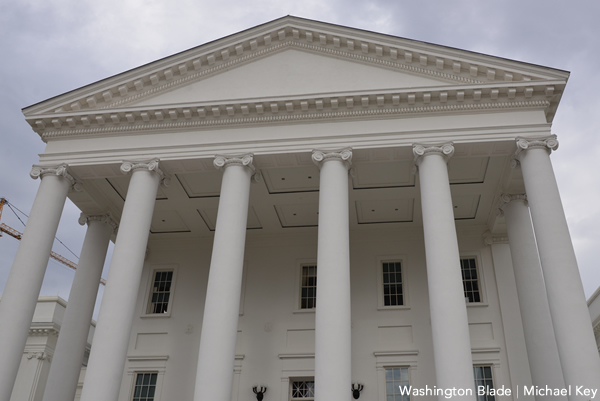 Two anti-LGBTQ bills died in the Virginia Senate on Thursday.
A Senate Education subcommittee voted against state Sen. Travis Hackworth (R-Tazewell County)'s Senate Bill 20, which would have eliminated the requirement that school districts must implement the Virginia Department of Education's transgender and non-binary student guidelines.
The Senate General Laws and Technology Committee in an 8-7 vote tabled state Sen. Mark Peake (R-Lynchburg)'s Senate Bill 177, a religious freedom measure that critics contend would have allowed anti-LGBTQ discrimination in housing.
Virginia's statewide nondiscrimination law includes sexual orientation and gender identity. Peake's bill would have removed "the provision of the exemption for religious organizations under the Virginia Fair Housing Law that denies such exemption where the membership in such religion is restricted on account of race, color, national origin, sex, elderliness, familial status, sexual orientation, gender identity, military status, or disability."
The General Assembly's 2022 legislative session began on Jan. 12 with Republicans in control of the House of Delegates. Republican Gov. Glenn Youngkin took office three days later.
Democrats, who maintain a 21-19 majority in the state Senate, have vowed to block any anti-LGBTQ bill.
State Department reiterates concerns over Chechnya human rights record
Anti-LGBTQ crackdown continues to spark outrage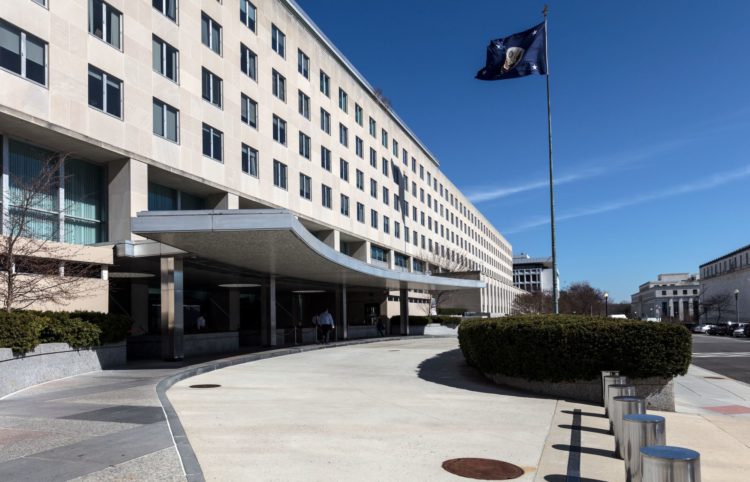 The State Department on Thursday reiterated its concerns over Chechnya's human rights record that includes an ongoing anti-LGBTQ crackdown.
"We reject Chechnya Head Ramzan Kadyrov's baseless attempts to malign human rights defenders and independent journalists and we urge him to end authorities' targeting of those who dissent, LGBTQI+ persons, members of religious and ethnic minority groups, and others, including through reprisals against their family members," said spokesperson Ned Price in a statement. "We call on Russian federal authorities to refrain from enabling repressive acts, including acts of transnational repression, originating in Chechnya and to bring those responsible for continuing egregious human rights violations in Chechnya to justice consistent with the law of the Russian Federation and Russia's international human rights obligations."
Price in his statement also said the U.S. "is troubled by continuing reports of abductions and arbitrary detentions carried out by authorities in Russia's Republic of Chechnya, including dozens of reported abductions and arbitrary detentions in recent weeks targeting the relatives of Chechen human rights defenders and dissidents."
"In addition to cases within Chechnya, there have been numerous instances of individuals being detained in other parts of the Russian Federation and forcibly transferred to Chechnya, such as Zarema Musayeva, the mother of human rights lawyer Abubakar Yangulbayev. Musayeva was taken from Nizhny Novgorod last week," said Price. "We call for the immediate release of all who have been unjustly detained. We are also concerned by reports that Chechen authorities are using such pressure tactics against the relatives in Chechnya of dissidents living outside the Russian Federation. Such acts, which harm entire families, is an especially pernicious form of repression."
The anti-LGBTQ crackdown in Chechnya continues to spark worldwide outrage.
Chechen authorities in April 2020 arrested two brothers, Salekh Magamadov and Ismail Isaev, after they made a series of posts on Osal Nakh 95, a Telegram channel that Kadyrov's opponents use. Magamadov and Isaev were reportedly forced to make "apology videos" after they were tortured.
The Russian LGBT Network helped the brothers flee Chechnya, but Russian police last February arrested them in Nizhny Novgorod. Chechen authorities brought them back to Chechnya.
Magamadov and Isaev last month reportedly began a hunger strike after a judge denied their request to have another court hear their case. The Crisis Group "North Caucasus SOS" that represents the brothers said the Supreme Court of Chechnya on Wednesday denied their request for a different venue.