Big screen escapism
Hollywood kicks into high gear with its end-of-year major award contenders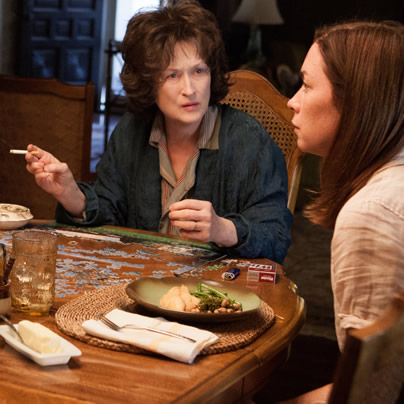 This year's holiday film releases have little direct LGBT content, but still offer many delights for gay audiences.
Opening Dec. 20 is "Saving Mr. Banks," the story behind the making of the movie "Mary Poppins." Walt Disney (played with great gusto by Tom Hanks) has promised his daughters that he will make a movie of the beloved book by P.L. Travers. There's only one problem — the equally curmudgeonly Travers (Emma Thompson) does not trust Disney to treat her story with the respect she feels it deserves.
He finally wears down her resistance, but the two continue to spar during the production of the movie (Travers, for example, hates the animated sequences). The film also features Colin Farrell as Travers' alcoholic banker father (seen in flashbacks) and Jason Schwartzman and B.J. Novak as the Sherman brothers who wrote the famous score.
Award-winning filmmaker David O. Russell ("Silver Linings Playbook," "Three Kings" and "Flirting with Disaster") is the director and co-writer of "American Hustle," a fictionalized version of the ABSCAM scandals that rocked American politics in the late 1970s. The film stars Christian Bale as con man Irving Rosenfeld, with Jennifer Lawrence as his unpredictable wife and Amy Adams as Sydney Prosser, his seductive British partner in crime. Opening in D.C. today, the movie also stars Bradley Cooper as a wild FBI agent and Jeremy Renner as a corrupt New Jersey politician.
Another fact-based tale of corruption, "The Wolf of Wall Street" opens on Wednesday (Christmas). The latest opus by Martin Scorsese stars Leonardo DiCaprio and tracks the rise and fall of wealthy stockbroker Jordan Belfort.
Also on Christmas Day, "Mandela: Long Walk to Freedom" opens in wide release. Based on the late leader's autobiography, the film chronicles Mandela's life from his childhood in a rural village through his years in prison to his triumphal inauguration as the first democratically elected President of South Africa. The movie stars Idris Elba as Nelson Mandela and Naomie Harris as Winnie Madikizela. At the film's London premiere on Dec. 6, Elba announced the news of Mandela's death to a shocked audience.
Also opening Wednesday is the gripping family drama "August: Osage County." With a screenplay by Tracy Letts based on his Pulitzer Prize-winning play, the film chronicles the turbulent lives of the strong-willed women of the Weston clan who return home when their father Beverly (Sam Shepard) goes missing. Meryl Streep (likely to rack up another Oscar nomination for her performance) stars as the ailing, but still monstrous, matriarch Violet, with Julia Roberts, Julianne Nicholson and Juliette Lewis as her three long-suffering daughters. The powerful ensemble cast is rounded out by Dermot Mulroney, Abigail Breslin, Ewan McGregor, Margo Martindale, Chris Cooper and Benedict Cumberbatch.
The increasingly popular Cumberbatch will also be heard as the voice of the dragon Smaug in "The Hobbit: The Desolation of Smaug" which opens Wednesday and features the return of openly gay actor Ian McKellen as the wizard Gandalf. On a lighter note, Ben Stiller takes on the title role in "The Secret Life of Walter Mitty," a remake of the Hollywood classic based on the famous story by James Thurber.
In addition to these new releases, some movies with LGBT content that opened earlier in the season will no doubt linger on area screens through the holiday season.
"Philomena" tells the true story of an Irish woman (Dame Judi Dench) who was forced to give her son up for adoption. With the help of disgraced journalist Martin Sixsmith (Steve Coogan), she discovers that her son was a closeted advisor to President Ronald Reagan who died of AIDS.
http://www.youtube.com/watch?v=4DBPqcp6Hc4
Also inspired by real events, "The Dallas Buyer's Club" tells the story of Ron Woodroof (Matthew McConaughey), a homophobic straight man who is diagnosed with AIDS. With the help of transsexual Rayon (a bravura performance by Jared Leto), Woodroof fights the medical establishment by smuggling HIV drugs over the US border.
Also of note, finely honed performances by Stanley Tucci (Caesar) and Elizabeth Banks (Effie) blend high camp and high drama in highlighting the darkening political atmosphere of "The Hunger Games: Catching Fire."
Finally, gay playwright and activist Langston Hughes' perennial holiday stage classic "Black Nativity" has been brought to cinematic life by director Kasi Lemmons ("Eve's Bayou"). Hughes' Christmas pageant is framed by a modern-day story of a troubled youth who embarks on an unexpected and inspiring journey. Already in local theaters, the film features high-wattage performances by Jennifer Hudson, Forest Whitaker and Angela Bassett.
Mayor's office to host Pride tie-dye party
Guests to make colorful shirts for 'PEACE. LOVE. REVOLUTION' theme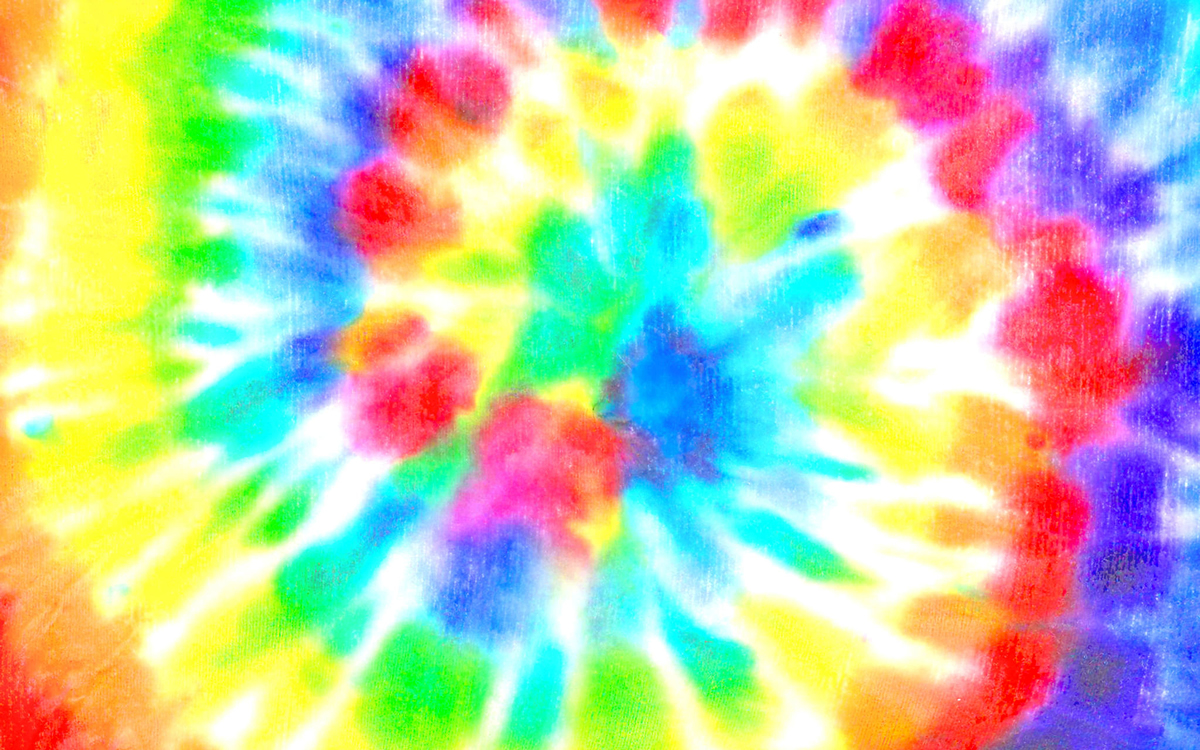 The Mayor's Office for LGBTQ Affairs will host "Love Out Loud: Tie Dye Party for Pride" on Wednesday, June 7 at 5 p.m. at the Frank D. Reeves Center of Municipal Affairs.
The event, hosted along with the DC Center for the LGBT Community and Capital Pride Alliance, will be an afternoon for community and artistry. Guests are encouraged to bring their creativity to make some colorful tie-dye shirts in line with this year's Pride theme, "PEACE. LOVE. REVOLUTION."
This event is free to attend and more details are available on Eventbrite. 
D.C. to celebrate LGBTQ poetry
Pride Poem-a-Day presents second installation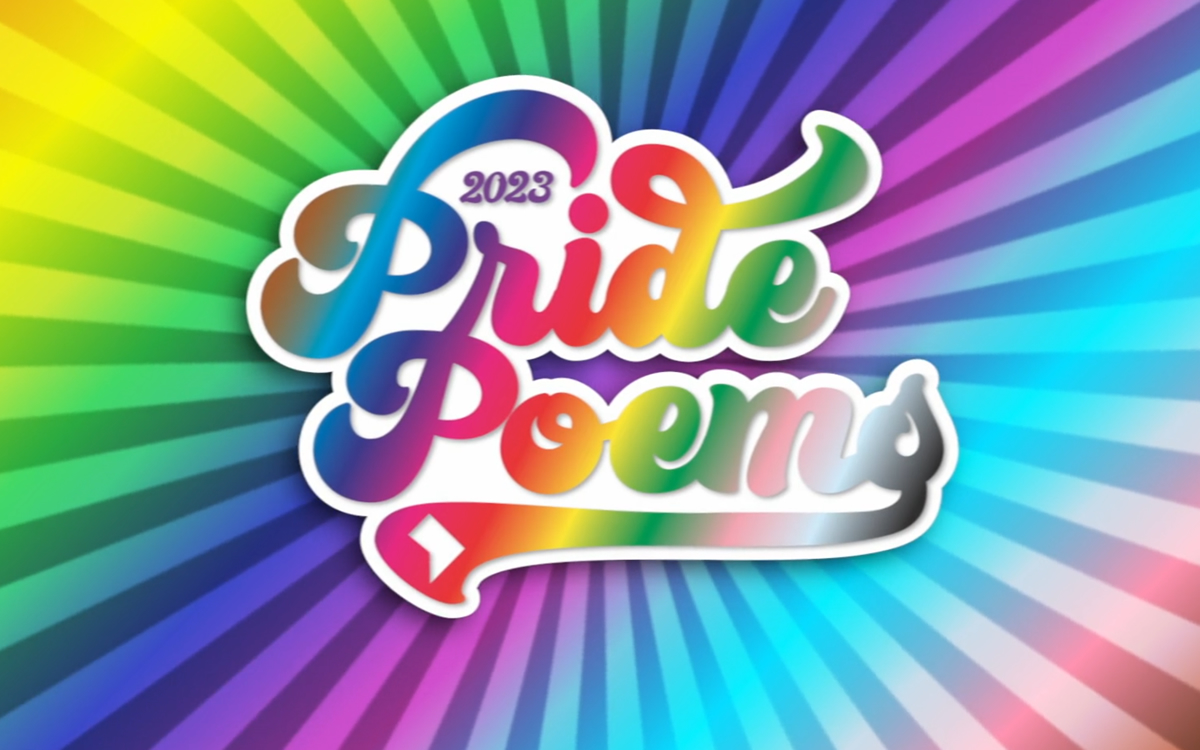 DC Pride Poem-a-Day will present its second installation of short videos featuring LGBTQ poetry from the Washington, D.C. area to celebrate Pride month.
A new video will be released each day in June and will feature different poets reading an original poem on the theme of "heritage."
The videos highlight LGBTQ poets from a variety of backgrounds, ethnicities, races, and countries of origin, and also poets from minority religions, multi-lingual, and disabled. 
To access the poetry, visit DC Pride Poems' website.
Calendar: June 2-8
LGBTQ events in the days to come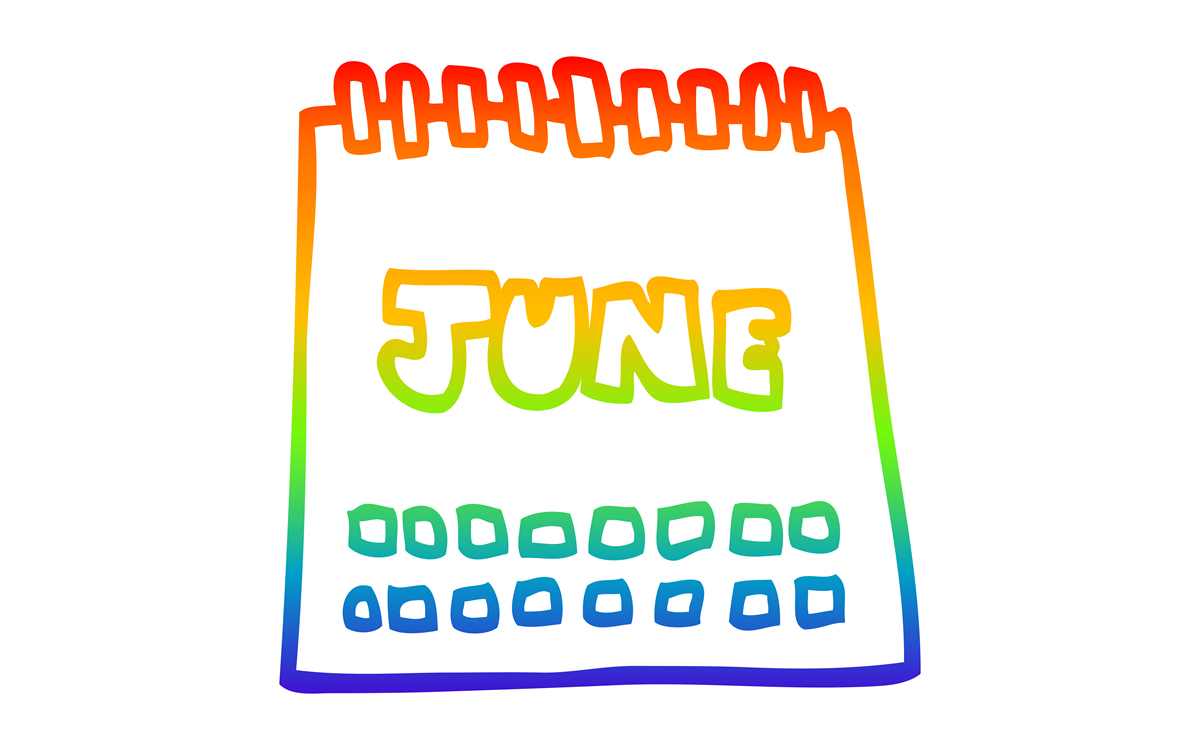 Friday, June 2
Center Aging: Friday Tea Time will be at 2 p.m. on Zoom. This event is a social hour for older LGBTQ+ adults. Guests can bring a beverage of choice. For more information, contact [email protected].
Go Gay DC will host "LGBTQ+ Pride Kickoff Social" at 7 p.m. at The Commentary. This event is ideal to make new friends in the LGBTQ community and enjoy the bottomless happy hour specials at Puro Gusto. Admission is free and more details are available on Eventbrite.
Saturday, June 3
Virtual Yoga Class with Jesse Z. will be at 12 p.m. online. This is a weekly class focusing on yoga, breath work, and meditation. Guests are encouraged to RSVP on the DC Center's website, providing your name, email address, and zip code, along with any questions you may have. A link to the event will be sent at 6 pm the day before.
LGBTQ People of Color Support Group will be at 1 p.m. on Zoom. LGBTQ People of Color can come together and talk about anything affecting them in a space that strives to be safe and judgment free. There are all sorts of activities like watching movies, poetry events, storytelling, and just hanging out with others. For more details, visit thedccenter.org/poc or facebook.com/centerpoc.
Project DC Events will host "DC Pride Crawl" at 2 p.m. at Dupont Circle's best bars. Guests are encouraged to put on their brightest and most colorful outfit, grab friends, and enjoy a day of drinks and celebration. Tickets start at $20 and can be purchased on Eventbrite. 
Sunday, June 4
AfroCode DC will be at 4 p.m. at Decades DC. This event will be an experience of non-stop music, dancing, and good vibes and a crossover of genres and a fusion of cultures. Tickets cost $40 and can be purchased on Eventbrite.
"Largest LGBTQIA+ Singles Flamingle" will be at 7 p.m. at THRoW Social DC. Guests can enjoy signature cocktail and wine specials, food, games, and live music while mingling with single people in the local LGBTQ community. This event is free and more details are available on Eventbrite.
Monday, June 5
Center Aging Monday Coffee and Conversation will be at 10 a.m. on Zoom. LGBT Older Adults — and friends — are invited to enjoy friendly conversations and to discuss any issues you might be dealing with. For more information, visit the Center Aging's Facebook or Twitter.
Capital Pride Interfaith Service Planning Meeting will be at 6 p.m. on Zoom. The Capital Pride Interfaith Service is an "integrated service" respectfully demonstrating the breadth, depth, and sincerity of our faith, exposing the lie that anti-gay fundamentalists have a monopoly on faith and religion. For more details, [email protected]. 
Tuesday, June 6
Go Gay DC will host "LGBTQ+ Pride Reception" at 5 p.m. at Turkish Coffee Lady. This event is to foster cross-cultural connectedness and make friends in the LGBTQ+ and allied community. Attendance is free and more details are available on Eventbrite.
Pride on the Patio Events will host "LGBTQ+ Social Mixer" at 5:30 p.m. at Showroom. Dress is casual, fancy, or comfortable and guests are encouraged to bring the most authentic you to chat, laugh, and get a little crazy. This event is free and more details are available on Eventbrite. 
Wednesday, June 7
Job Club will be at 6 p.m. on Zoom. This is a weekly job support program to help job entrants and seekers, including the long-term unemployed, improve self-confidence, motivation, resilience and productivity for effective job searches and networking — allowing participants to move away from being merely "applicants" toward being "candidates." For more information, email [email protected] or visit thedccenter.org/careers.
Center Aging Women's Social & Discussion Group will be at 6:00p.m. on Zoom. This group is a place where older LGBTQ+ women can meet and socialize with one another. To register, visit the DC Center's website. 
Thursday, June 8
KINETIC Presents will host "KINETIC Pride 2023 DC Weekend Pass" at 10 p.m. at four D.C. venues. This partnership with Capital Pride Alliance will feature a performance by global pop star Betty Who at Echostage, stunning visuals, and top talent. Tickets start at $149 and can be purchased on Eventbrite.