Staying on script
Current events infuse comic paranoia thriller with added punch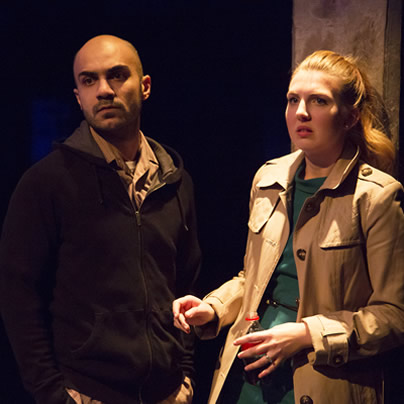 'Edgar & Annabel'
Through Jan. 5
Studio 2ndstage
1501 14th Street, N.W.
$15-$35
202-332-3300
Sure, lots of theater remains relevant over time, but typically a play doesn't become increasingly topical in the years following its publication. Yet, that's exactly what's happened with young British dramatist Sam Holcroft's "Edgar & Annabel."
When her Orwellian comedy thriller premiered in London in 2011, the Edward Snowden N.S.A. leak hadn't happened and western audiences felt removed from the notion of an oppressive government monitoring their every move. But today, for Studio 2ndStage's post-Snowden audiences, it's more relatable.
Holcroft imagines a contemporary-looking America where government surveillance is the norm. Big Brother is always listening and things are getting worse. People can be thrown into jail for telling an anti-government joke. Elections are approaching and the ruling party is predicted to win handily. Stakes are high. The minority, freedom-seeking opposition desperately needs to make some gains.
The plot turns on the relationship of young rebel operatives Marianne (the excellent Emily Kester) and Nick (Maboud Ebrahimzadeh) who stay under the radar disguised as conservative married professionals Edgar and Annabel. Like everywhere, the house where they live is bugged and what's said is analyzed by a government computer. To maintain innocuous continuity, every afternoon Marianne and Nick are supplied a new script from Miller (Lisa Hodsoll), their cool-but-zealous handler. So evening after evening, they speak their banal domestic dialogue dutifully while anxiously awaiting orders from organization higher-ups on when to assemble the bombs whose makings are stashed beneath the floor boards of their white IKEA kitchen.
Acclaimed local actor Holly Twyford (who is gay) is new to directing, but you wouldn't know it here. She has staged the production (a U.S. premiere) with a sure hand. At 95 minutes, the well-acted piece moves briskly without losing any of the comic bits or the more disturbing aspects of the play. The design team is assured too, from Debra Booth's purposefully plain set to costume designer Kelsey Hunt's pretty dresses and beige pumps for Annabel.
Living under constant aural surveillance can prove tricky, but the operatives learn ways around it. When assembling explosives, they use what's available to drown out suspicious noises — an electric carving knife and the hand held vacuum work nicely. But for a really big job, it's home karaoke. Most memorably, the couple engages is an evening of karaoke and bomb building with guests and fellow operatives Tara and Marc (Lauren E. Banks and Jacob Yeh). This longish scene is a tour de force of blocking (kudos Ms. Twyford) and concentration on the part of the talented and diverse cast.
What's more, it's during a karaoke duet ("Total Eclipse of the Heart") that Marianne and Nick's relationship noticeably begins to shift. I'll stop there. No spoilers.
Holcroft's play is about acting too. Because the protagonists must do a cold script reading every evening, there's lots of opportunity for frustration and humor as they perform for the overhead government bugs hidden in the smoke detectors. Characters can be replaced without warning. Going off script is taboo. Sometimes props aren't available — in one instance, their script calls for wine but they're out, prompting Ebrahimzadeh's Nick to impressively mimic the uncorking the bottle and pouring of its contents.
"Edgar & Annabel" kicks off Studio 2ndStage's "British Invasion," a showcase of notable plays by British playwrights under 40. Upcoming entrees include "Tribes" by Nina Rains and Mike Bartlett's "Cock," intriguing-sounding works to look forward to in the new year.
Mayor's office to host Pride tie-dye party
Guests to make colorful shirts for 'PEACE. LOVE. REVOLUTION' theme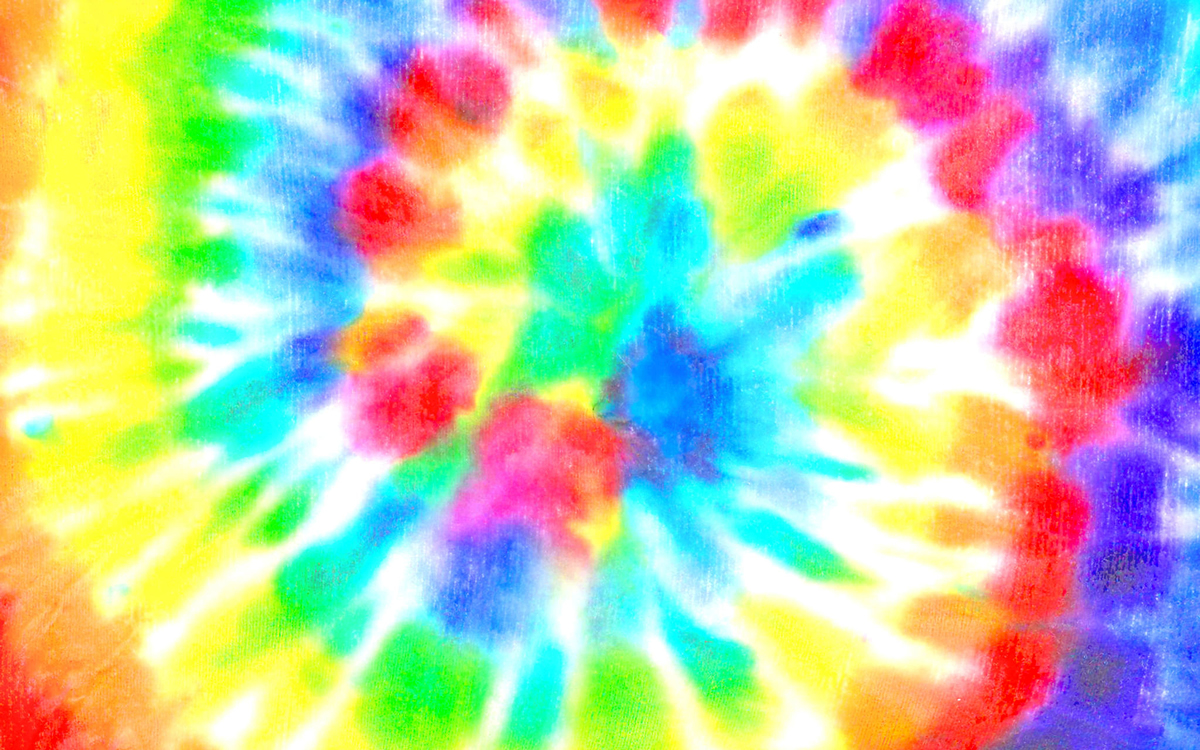 The Mayor's Office for LGBTQ Affairs will host "Love Out Loud: Tie Dye Party for Pride" on Wednesday, June 7 at 5 p.m. at the Frank D. Reeves Center of Municipal Affairs.
The event, hosted along with the DC Center for the LGBT Community and Capital Pride Alliance, will be an afternoon for community and artistry. Guests are encouraged to bring their creativity to make some colorful tie-dye shirts in line with this year's Pride theme, "PEACE. LOVE. REVOLUTION."
This event is free to attend and more details are available on Eventbrite. 
D.C. to celebrate LGBTQ poetry
Pride Poem-a-Day presents second installation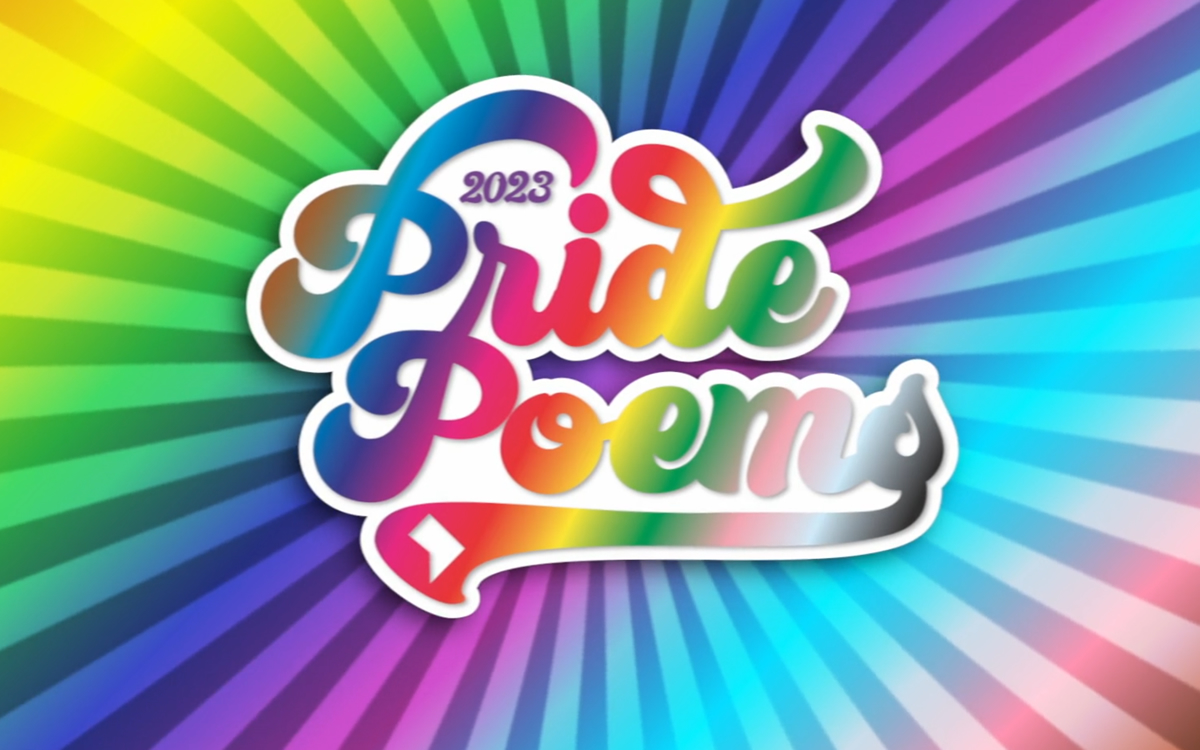 DC Pride Poem-a-Day will present its second installation of short videos featuring LGBTQ poetry from the Washington, D.C. area to celebrate Pride month.
A new video will be released each day in June and will feature different poets reading an original poem on the theme of "heritage."
The videos highlight LGBTQ poets from a variety of backgrounds, ethnicities, races, and countries of origin, and also poets from minority religions, multi-lingual, and disabled. 
To access the poetry, visit DC Pride Poems' website.
Calendar: June 2-8
LGBTQ events in the days to come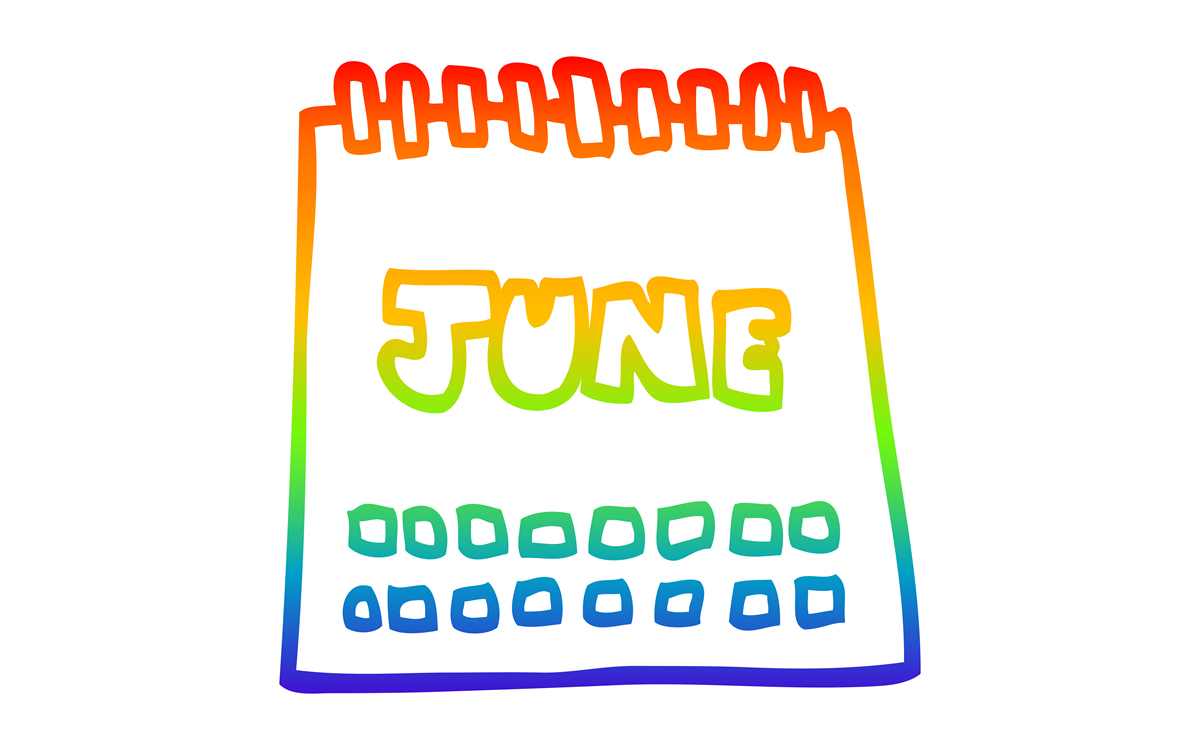 Friday, June 2
Center Aging: Friday Tea Time will be at 2 p.m. on Zoom. This event is a social hour for older LGBTQ+ adults. Guests can bring a beverage of choice. For more information, contact [email protected].
Go Gay DC will host "LGBTQ+ Pride Kickoff Social" at 7 p.m. at The Commentary. This event is ideal to make new friends in the LGBTQ community and enjoy the bottomless happy hour specials at Puro Gusto. Admission is free and more details are available on Eventbrite.
Saturday, June 3
Virtual Yoga Class with Jesse Z. will be at 12 p.m. online. This is a weekly class focusing on yoga, breath work, and meditation. Guests are encouraged to RSVP on the DC Center's website, providing your name, email address, and zip code, along with any questions you may have. A link to the event will be sent at 6 pm the day before.
LGBTQ People of Color Support Group will be at 1 p.m. on Zoom. LGBTQ People of Color can come together and talk about anything affecting them in a space that strives to be safe and judgment free. There are all sorts of activities like watching movies, poetry events, storytelling, and just hanging out with others. For more details, visit thedccenter.org/poc or facebook.com/centerpoc.
Project DC Events will host "DC Pride Crawl" at 2 p.m. at Dupont Circle's best bars. Guests are encouraged to put on their brightest and most colorful outfit, grab friends, and enjoy a day of drinks and celebration. Tickets start at $20 and can be purchased on Eventbrite. 
Sunday, June 4
AfroCode DC will be at 4 p.m. at Decades DC. This event will be an experience of non-stop music, dancing, and good vibes and a crossover of genres and a fusion of cultures. Tickets cost $40 and can be purchased on Eventbrite.
"Largest LGBTQIA+ Singles Flamingle" will be at 7 p.m. at THRoW Social DC. Guests can enjoy signature cocktail and wine specials, food, games, and live music while mingling with single people in the local LGBTQ community. This event is free and more details are available on Eventbrite.
Monday, June 5
Center Aging Monday Coffee and Conversation will be at 10 a.m. on Zoom. LGBT Older Adults — and friends — are invited to enjoy friendly conversations and to discuss any issues you might be dealing with. For more information, visit the Center Aging's Facebook or Twitter.
Capital Pride Interfaith Service Planning Meeting will be at 6 p.m. on Zoom. The Capital Pride Interfaith Service is an "integrated service" respectfully demonstrating the breadth, depth, and sincerity of our faith, exposing the lie that anti-gay fundamentalists have a monopoly on faith and religion. For more details, [email protected]. 
Tuesday, June 6
Go Gay DC will host "LGBTQ+ Pride Reception" at 5 p.m. at Turkish Coffee Lady. This event is to foster cross-cultural connectedness and make friends in the LGBTQ+ and allied community. Attendance is free and more details are available on Eventbrite.
Pride on the Patio Events will host "LGBTQ+ Social Mixer" at 5:30 p.m. at Showroom. Dress is casual, fancy, or comfortable and guests are encouraged to bring the most authentic you to chat, laugh, and get a little crazy. This event is free and more details are available on Eventbrite. 
Wednesday, June 7
Job Club will be at 6 p.m. on Zoom. This is a weekly job support program to help job entrants and seekers, including the long-term unemployed, improve self-confidence, motivation, resilience and productivity for effective job searches and networking — allowing participants to move away from being merely "applicants" toward being "candidates." For more information, email [email protected] or visit thedccenter.org/careers.
Center Aging Women's Social & Discussion Group will be at 6:00p.m. on Zoom. This group is a place where older LGBTQ+ women can meet and socialize with one another. To register, visit the DC Center's website. 
Thursday, June 8
KINETIC Presents will host "KINETIC Pride 2023 DC Weekend Pass" at 10 p.m. at four D.C. venues. This partnership with Capital Pride Alliance will feature a performance by global pop star Betty Who at Echostage, stunning visuals, and top talent. Tickets start at $149 and can be purchased on Eventbrite.