A charming menagerie
WNO's holiday opera a breath of fresh air despite uneven writing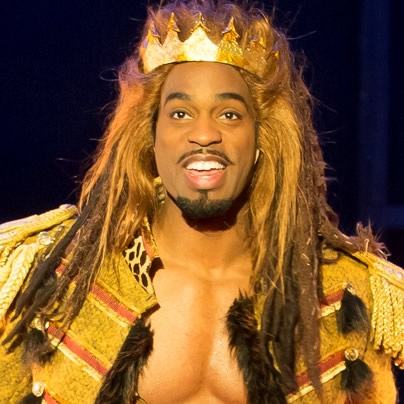 'The Lion, The Unicorn and Me'

Through Dec. 22

Kennedy Center

2700 F St., NW

$44-$64
With the glut of saccharine holiday entertainment going around, it's refreshing to catch a more genuine offering, and Washington National Opera's newly commissioned holiday work, "The Lion, The Unicorn and Me," gives us a delightful break from all the tinsel. While composer Jeanine Tesori's opera doesn't always rise to its promised heights, the story of a self-effacing donkey charged with carrying the Virgin Mary to Bethlehem is a go-to for anyone looking for holiday magic.
As director Francesca Zambello, a lesbian, announced on opening night, this was the first time in WNO's 58 seasons that the company is premiering a new work composed by a woman. Tesori, a four-time Tony nominee for composition, often brought a light ironical touch to her score, yet the music also broke out into moments of stunning lyricism.
The Unicorn's first act aria (ravishingly sung by Jacqueline Echols), as well as the Donkey's introductory piece (in a great singing and acting performance by John Orduña), brought out the deeper tones of Tesori's evocative skill. Too bad, then, that a lack of consistency nagged the work as a whole. The first act, featuring a child angel played by the sparkling Henry Wager, was almost perfect, but the one problem spot became a touchstone for the work's greater inconsistencies.
In a troublesome sequence, the blustering Lion, brashly played by bass Soloman Howard, strides onto the stage in a jungle-motif militaristic costume accompanied by photographers and begins his appropriately arrogant aria. Suddenly, the piece takes flight with drums, a backup chorus (including the audience) and a melody that causes the heart to jump.
And then it dies on the vine.
Sadly, the same thing happened with act two. What started off with such promise in the first half lost its steam in the second. The opera seemed to suffer from a lack of focus in music and plot, becoming slightly redundant, before rallying for an inspiring end.
However the beauty of the story prevails overall, helped along by a moving libretto from gay poet J.D. "Sandy" McClatchy and an exciting production from Zambello. As told here and in Jeanette Winterson's original book on which the opera is based, an angel needs to find the right animal for the holy job of getting Mary to that legendary stable, and all the creatures in the world apply. Costume designer Erik Teague smartly avoids the obvious, opting instead to mix animal characteristics with modern sartorial symbols — the glamorous Unicorn hoofs it in Lady Gaga's famous heel-less boot and a ponderously slouchy hippo wears a hoodie and baseball hat.
The children's chorus, beautifully on pitch and absolutely charming whether playing sheep or a menacing snake, rounded out a solid cast of adult ringers. Ian McEuen's lyric tenor and Wei Wu's incisive bass complemented their engaging performances in supporting roles, while mezzo-soprano Catherine Martin sang luxuriously as Mary (although her rough handling of the baby Jesus was enough to make one wince).
So if Tesori's first crack at her opera needs some tweaking (as have countless premiered works before it), there's still plenty of enchantment to engage audiences of all ages. The children present on opening night laughed loudly and clapped excitedly as various animals pranced across the stage or Mary gave birth to that oh-so-special child, but it wasn't just the kids who were swept up in the story. In a season that often feels overblown and out of touch, the tale of a simple person discovering the gifts that lie within him feels like the best holiday present of all.
PHOTOS: Benefit show for Hagerstown Hopes
Drag event at Shepherd University raises money for LGBTQ organization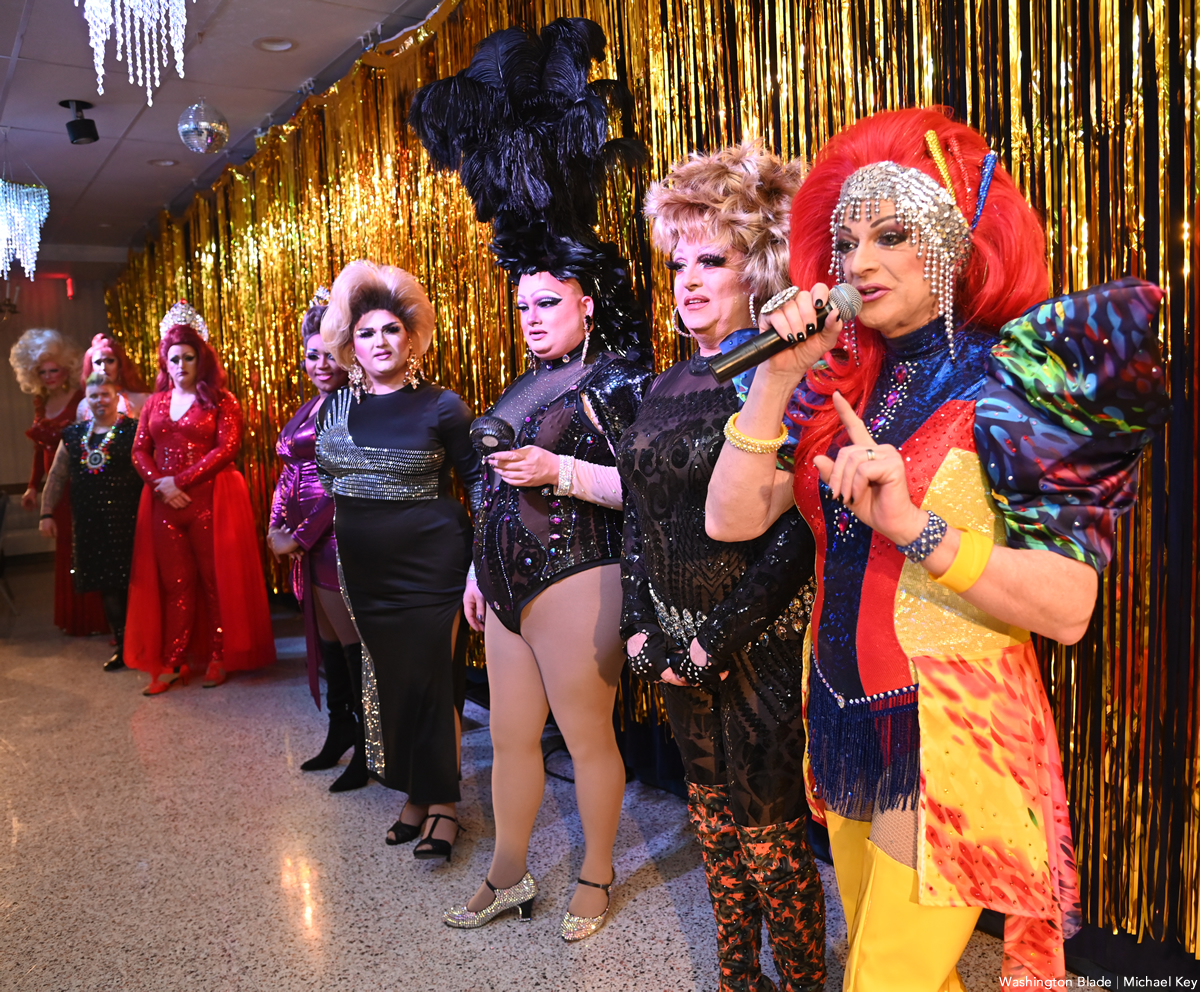 The Shepherd University Program Board and GSA presented a drag show benefit for Hagerstown Hopes at the Storer Ballroom in the Student Center in Shepherdstown, W. Va. on Saturday, April 1. Performers included Ashley Bannks, Alexa V. Shontelle, Maranda Rights, Ivanna Rights, Chasity Vain, Bayley, Dezi Minaj, Nicole James and Remington Steele.
(Washington Blade photos by Michael Key)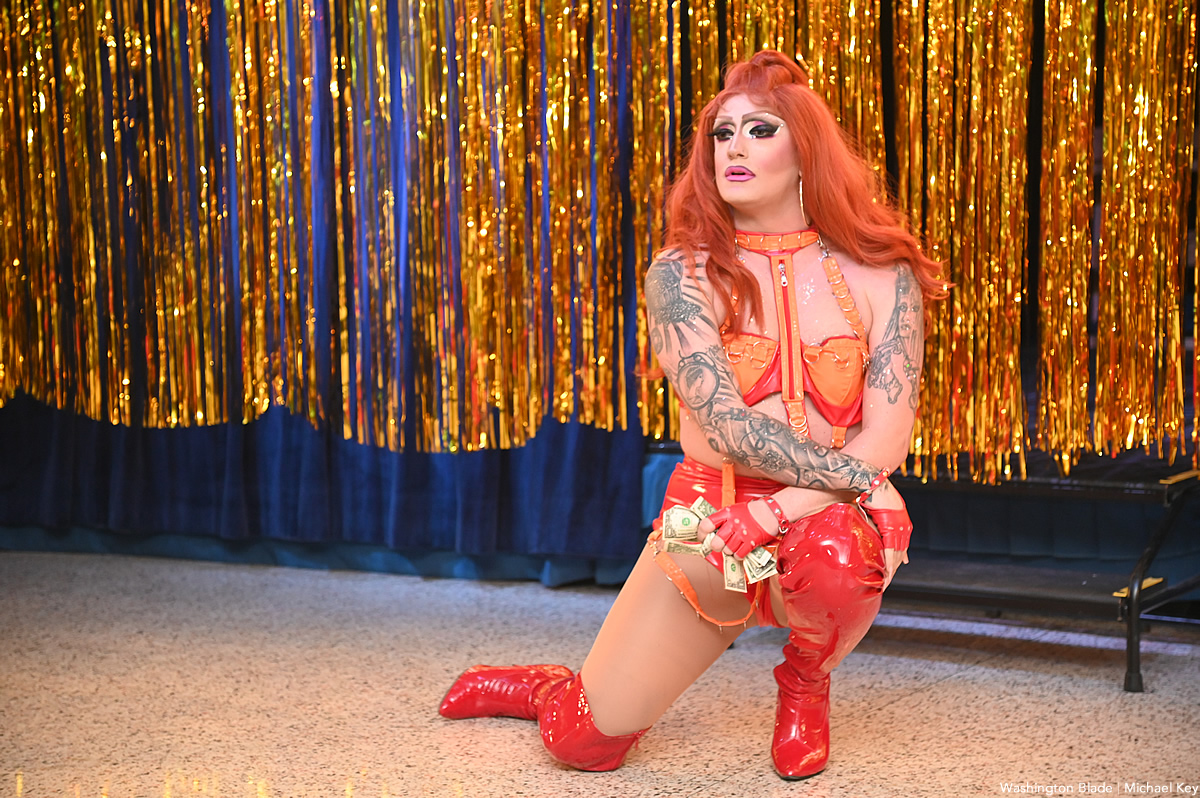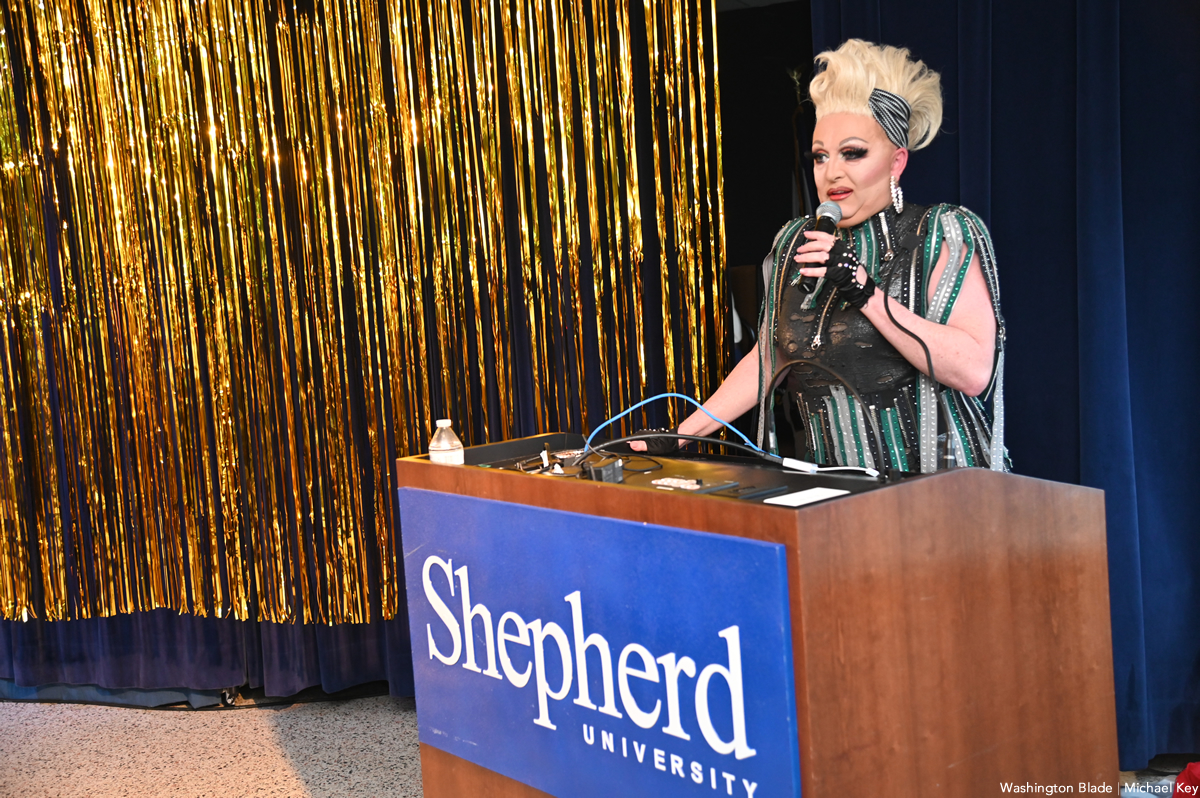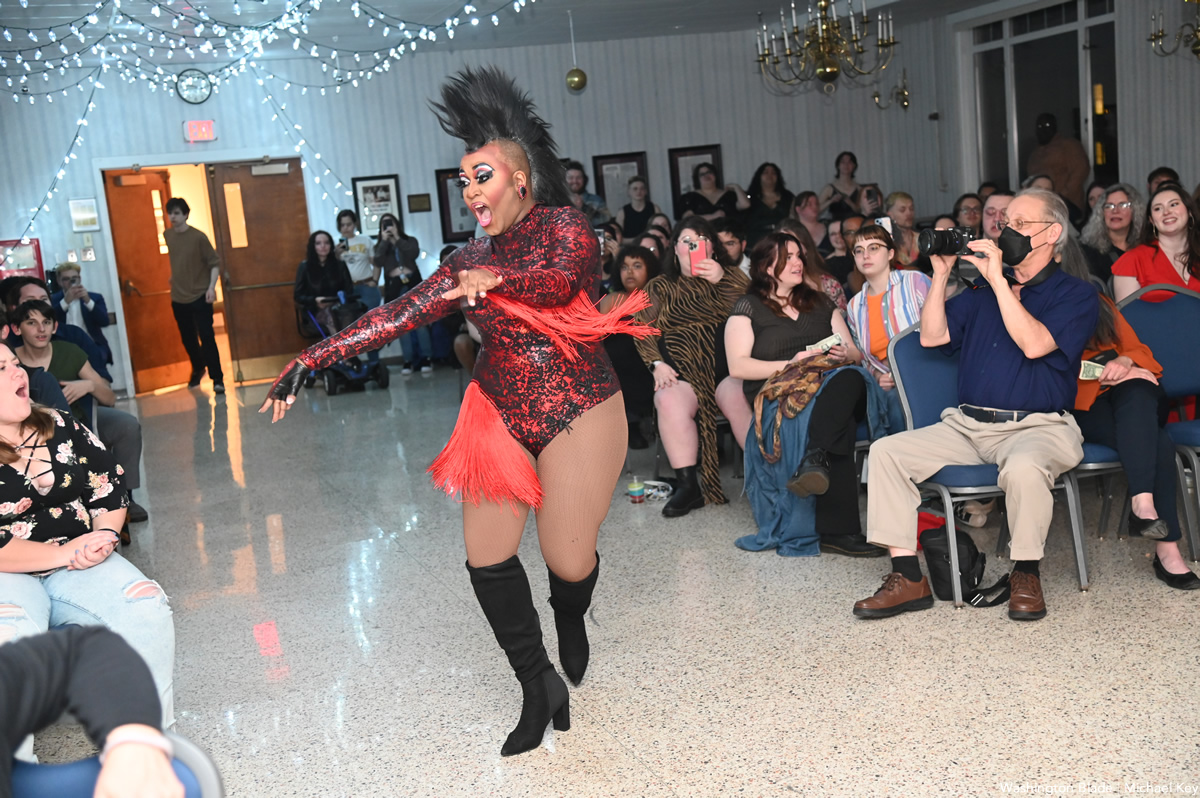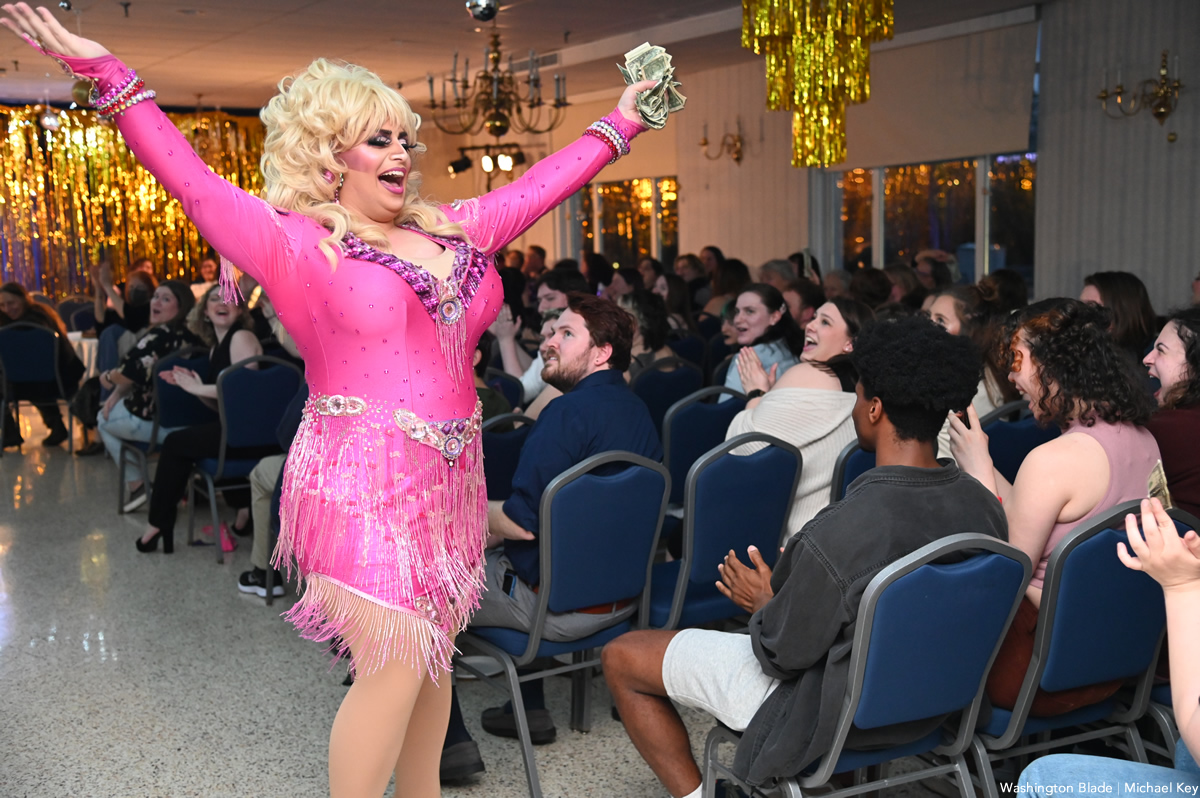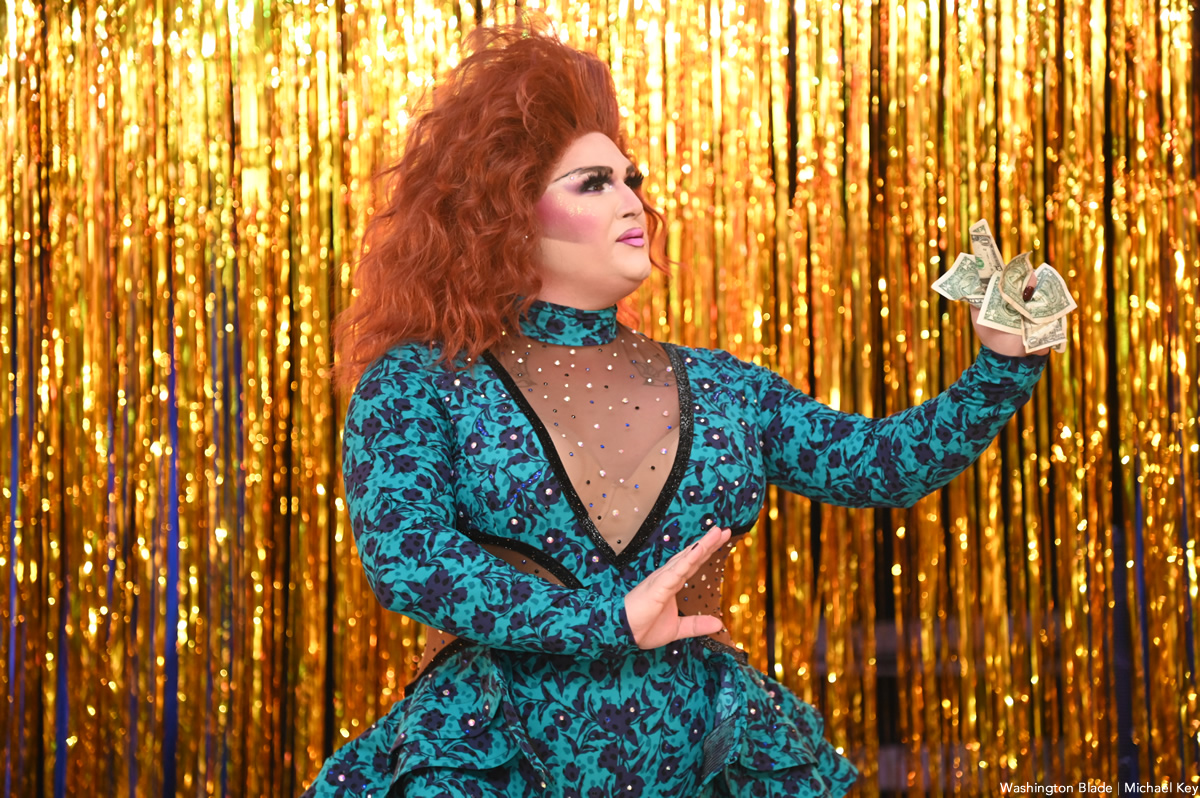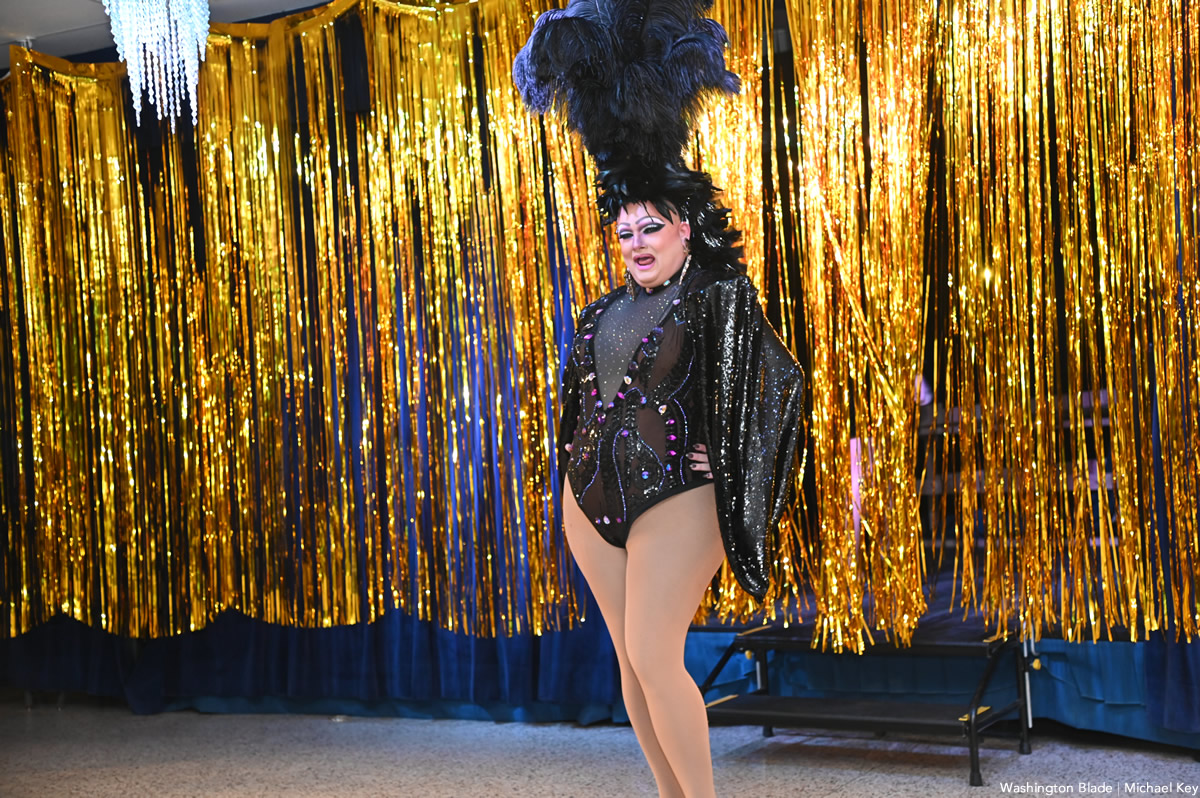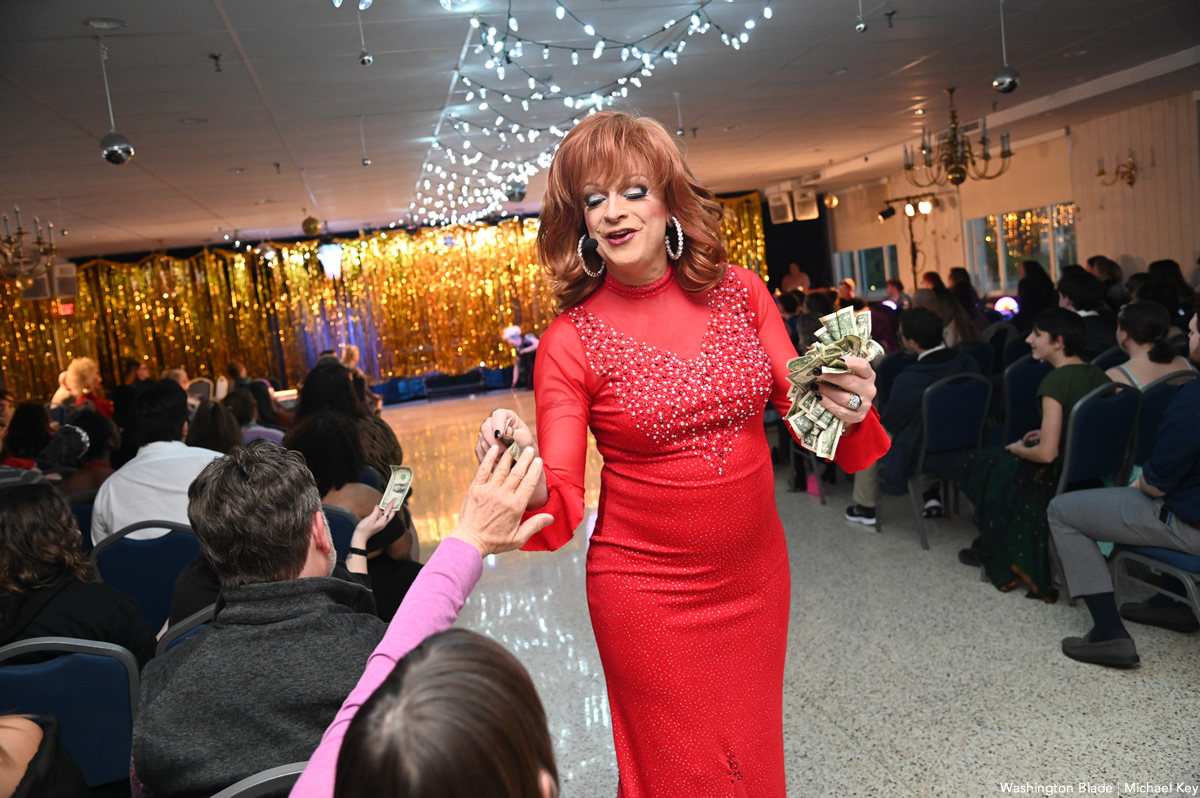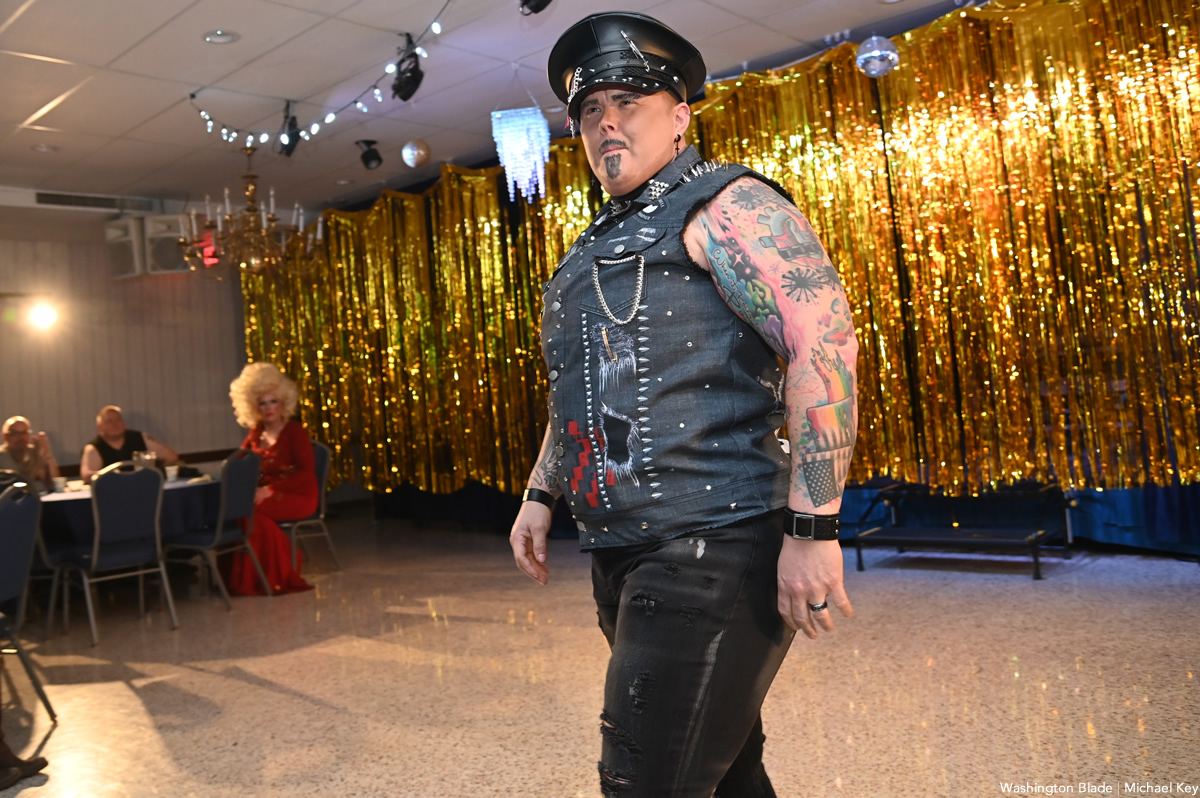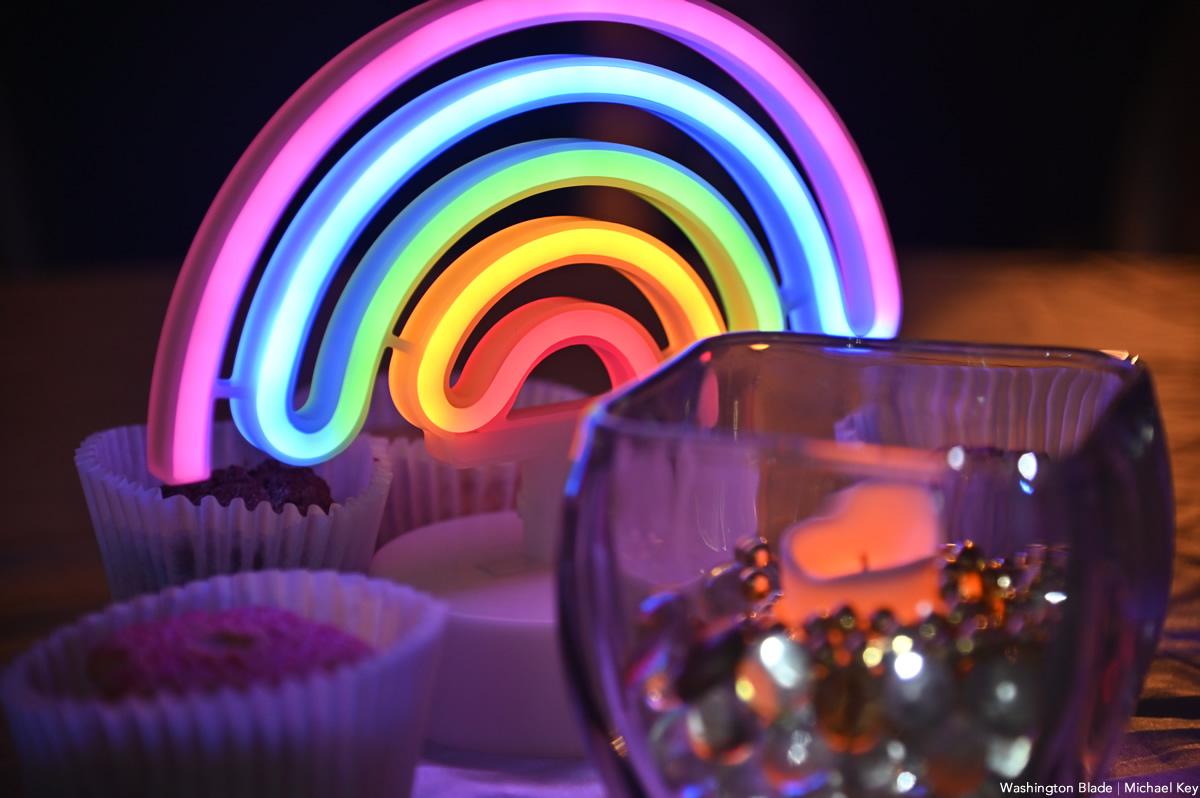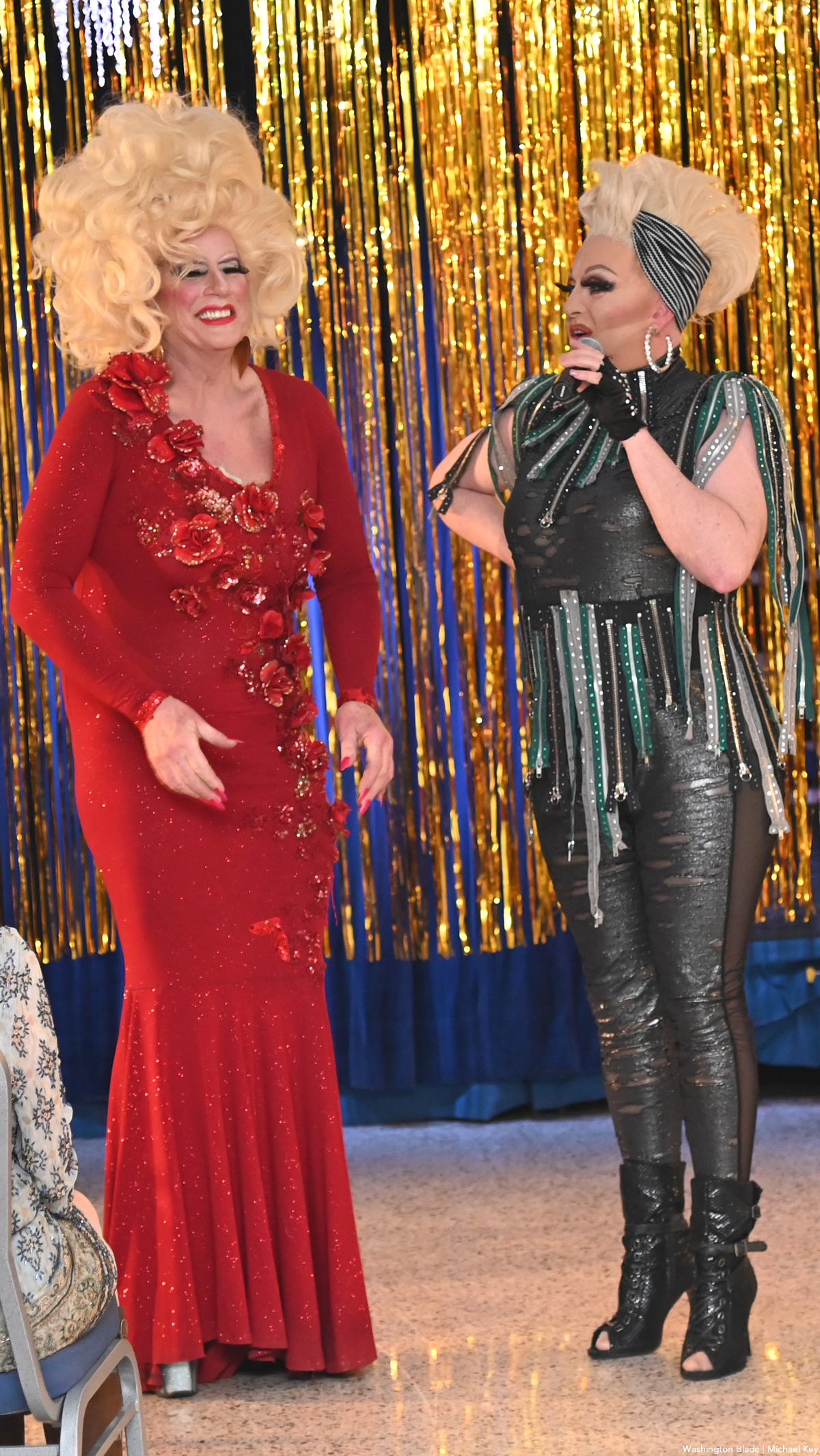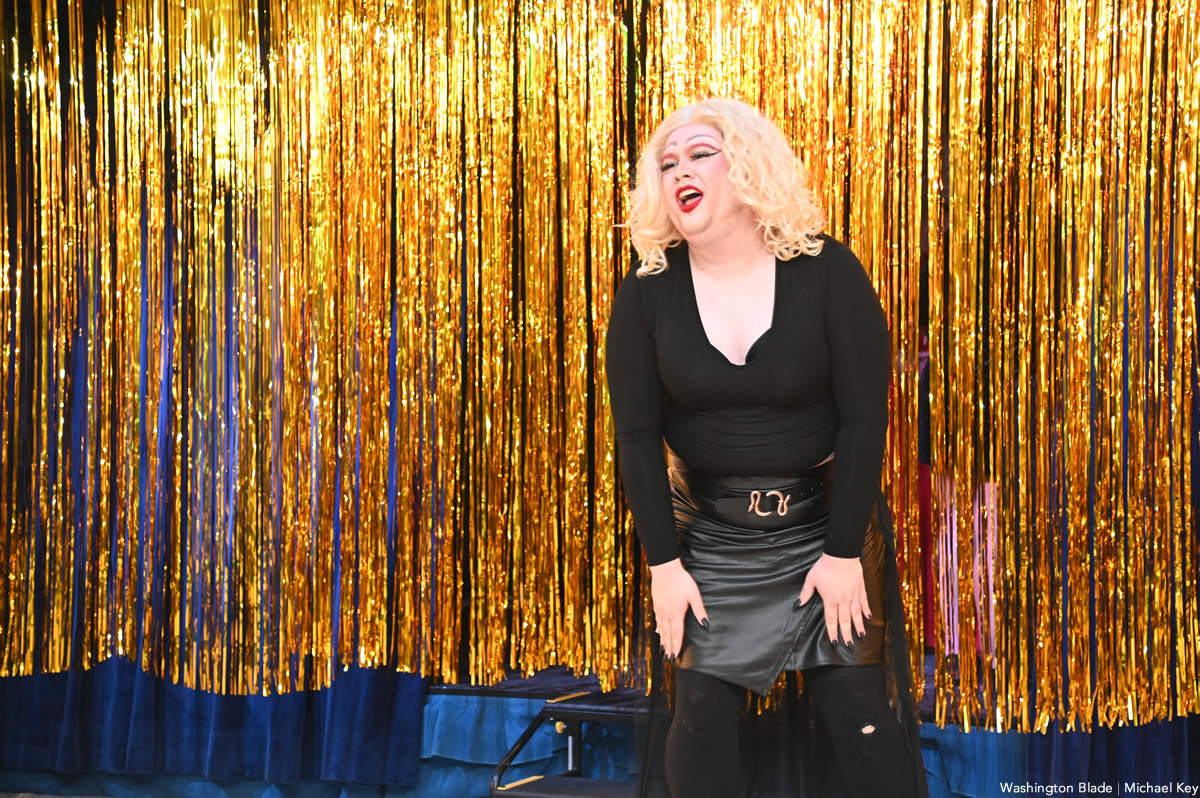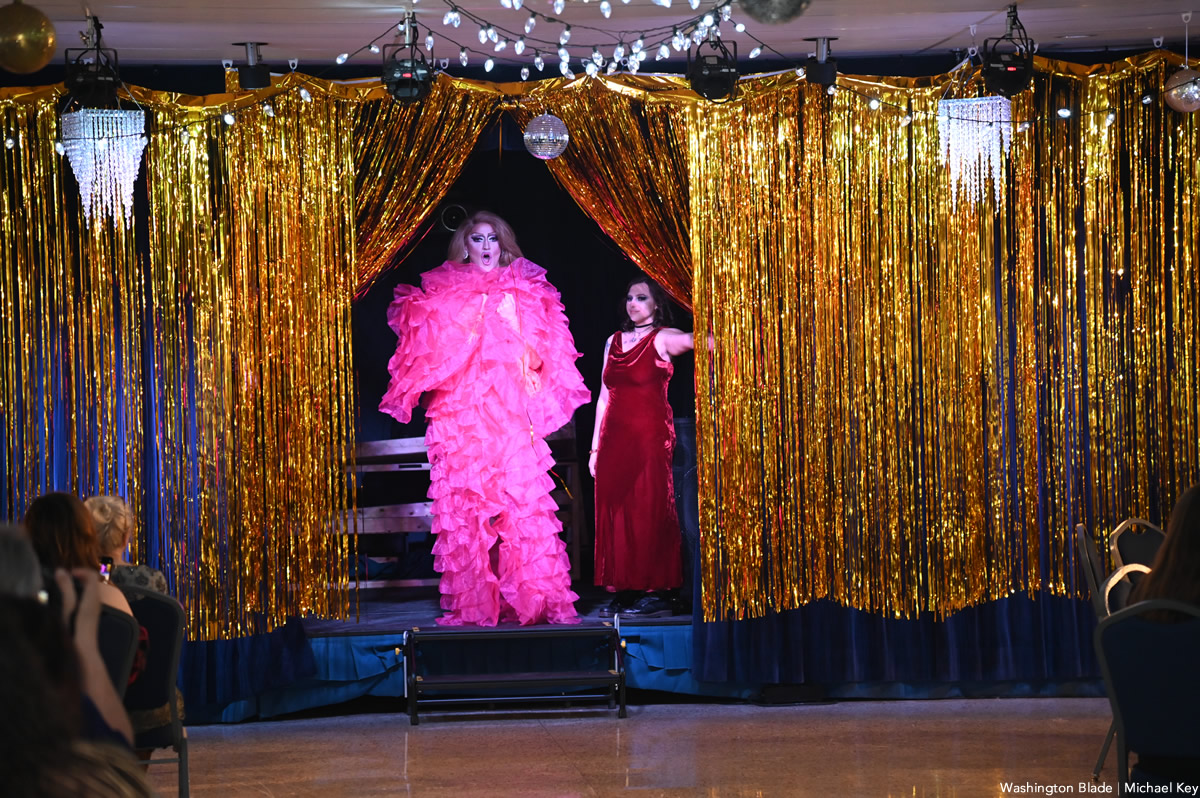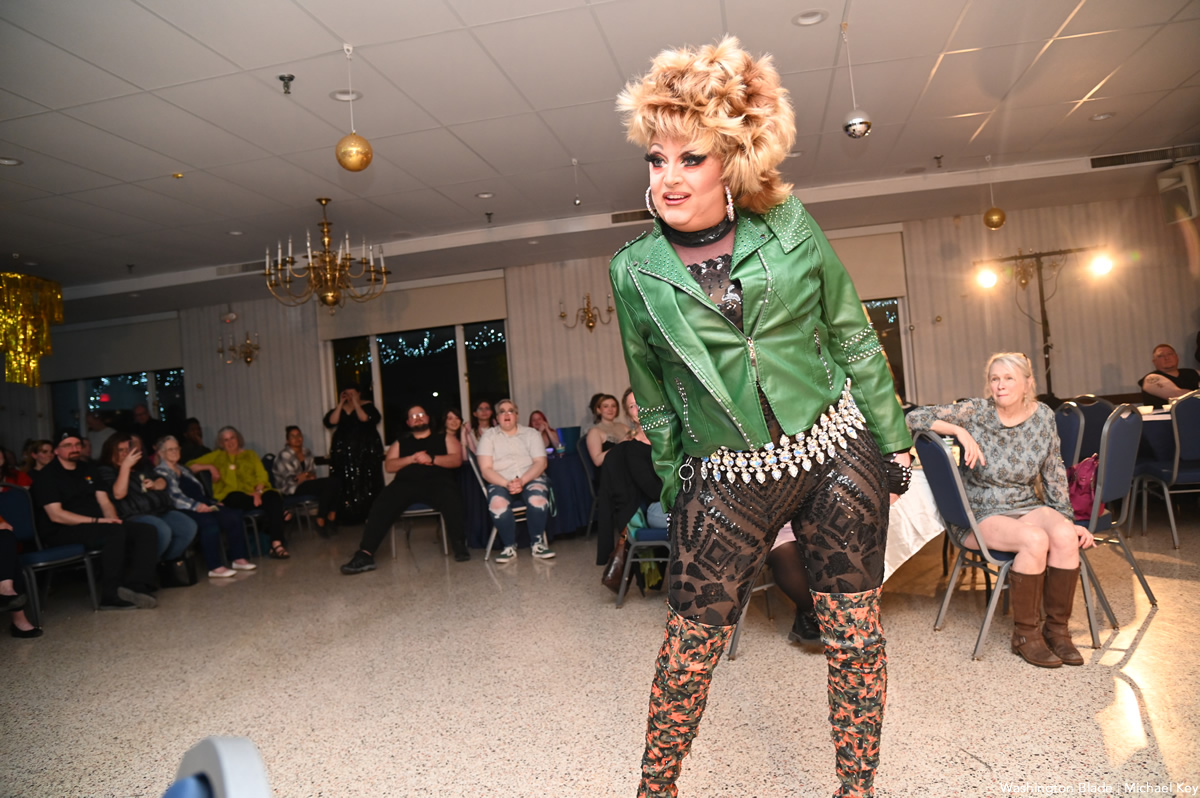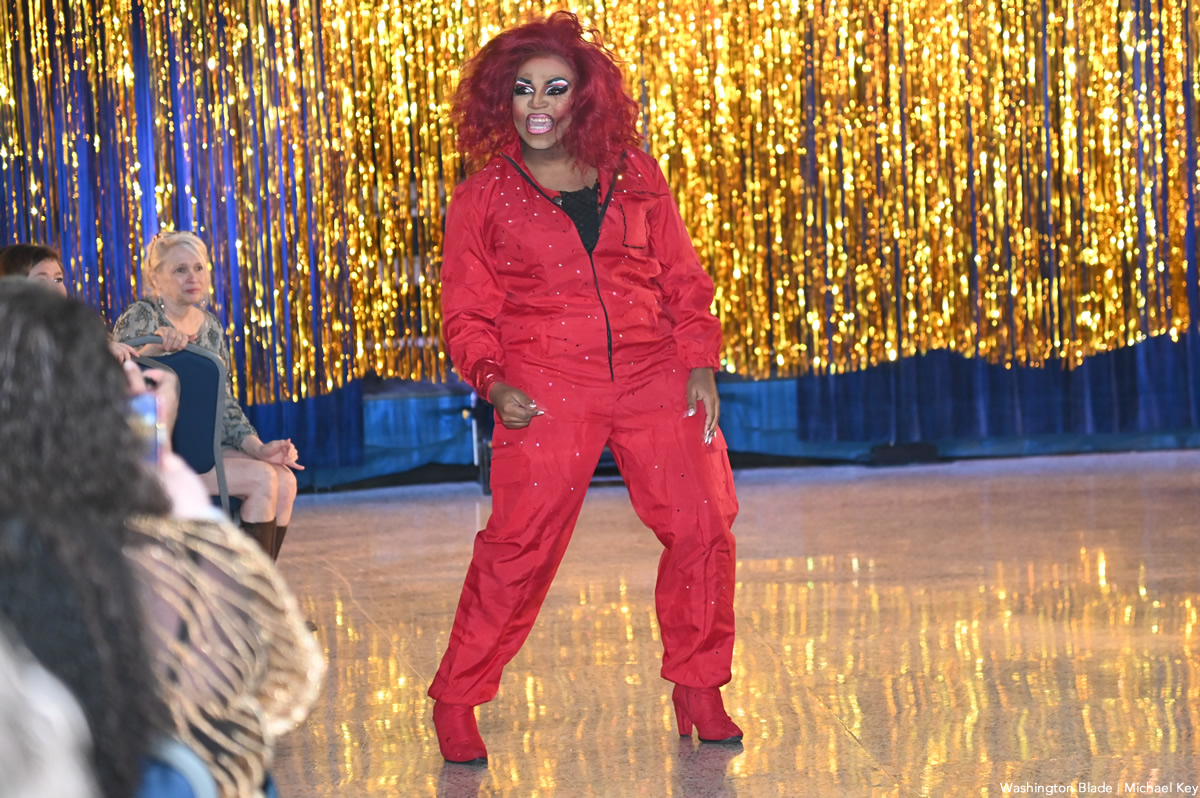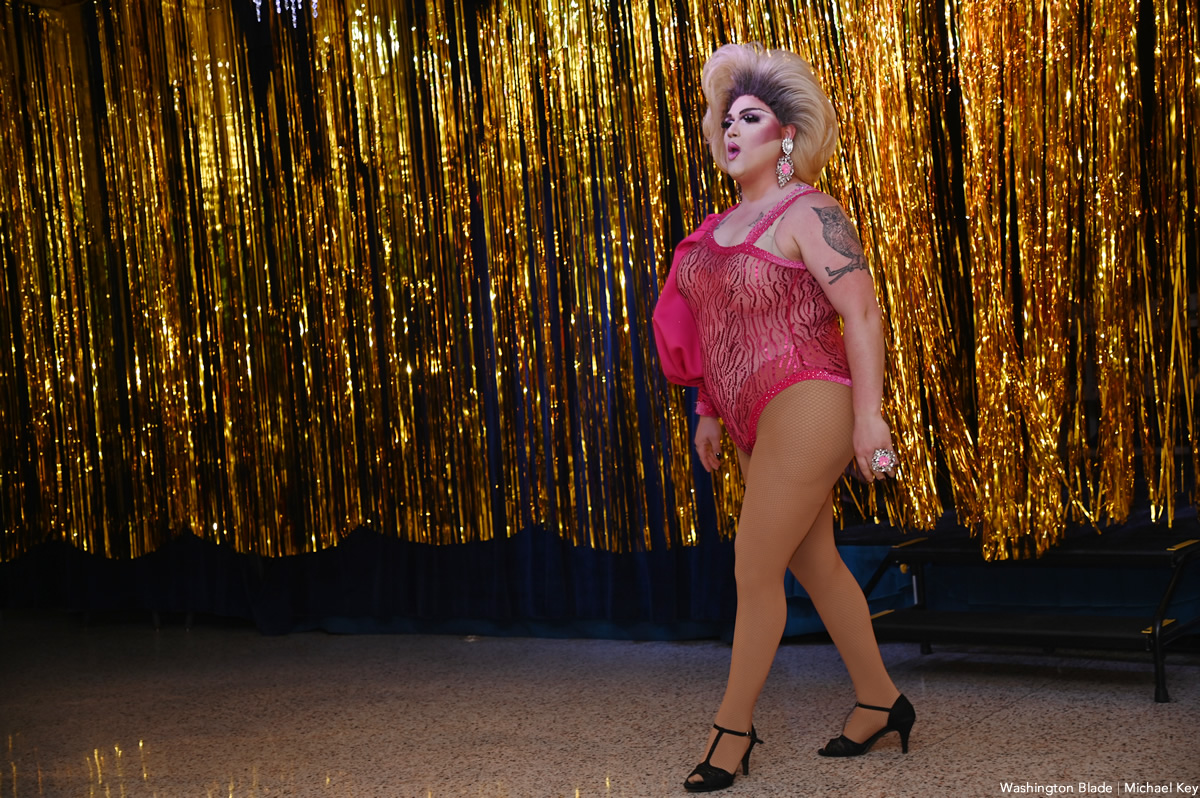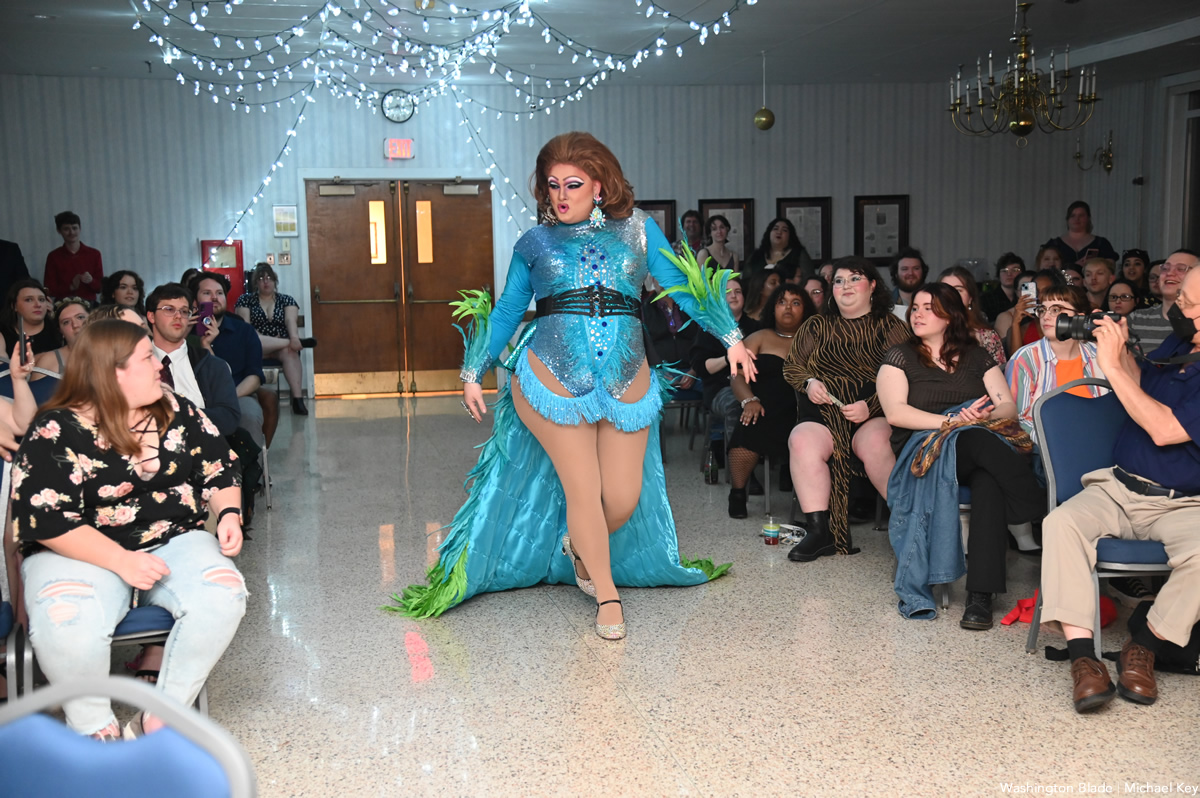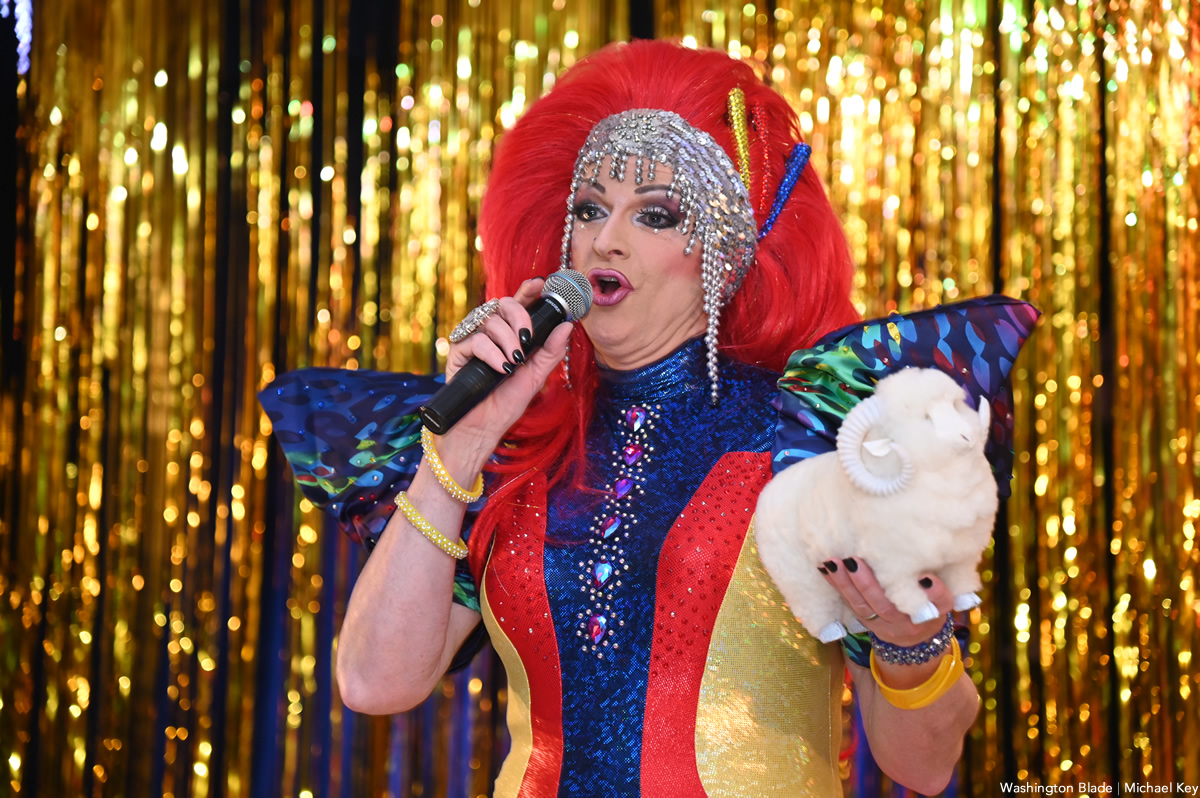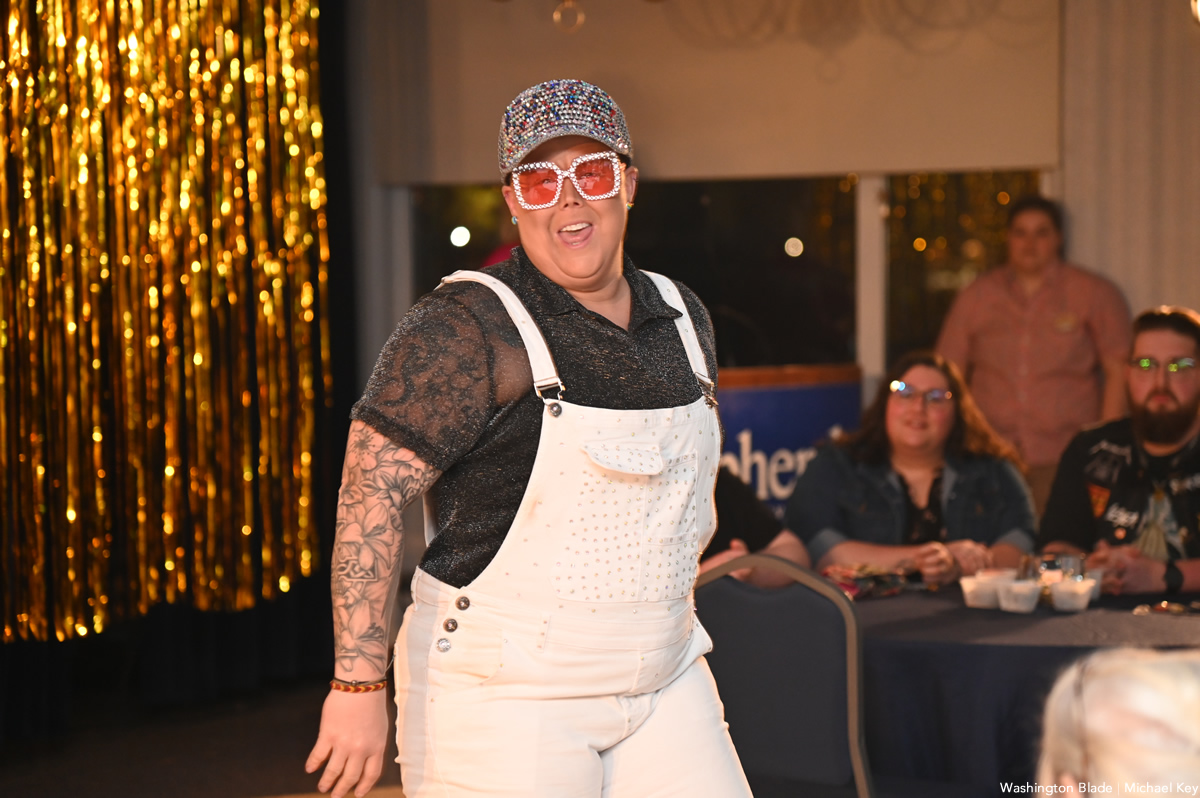 Covering a @HagerstownHopes benefit at @ShepherdU for @WashBlade . @ChasityVain performing: pic.twitter.com/Y4VpGmd3Dj

— Michael Patrick Key (@MichaelKeyWB) April 1, 2023
Washington National Opera honors Katherine Goforth
Award recognizes an artist who identifies as transgender or non-binary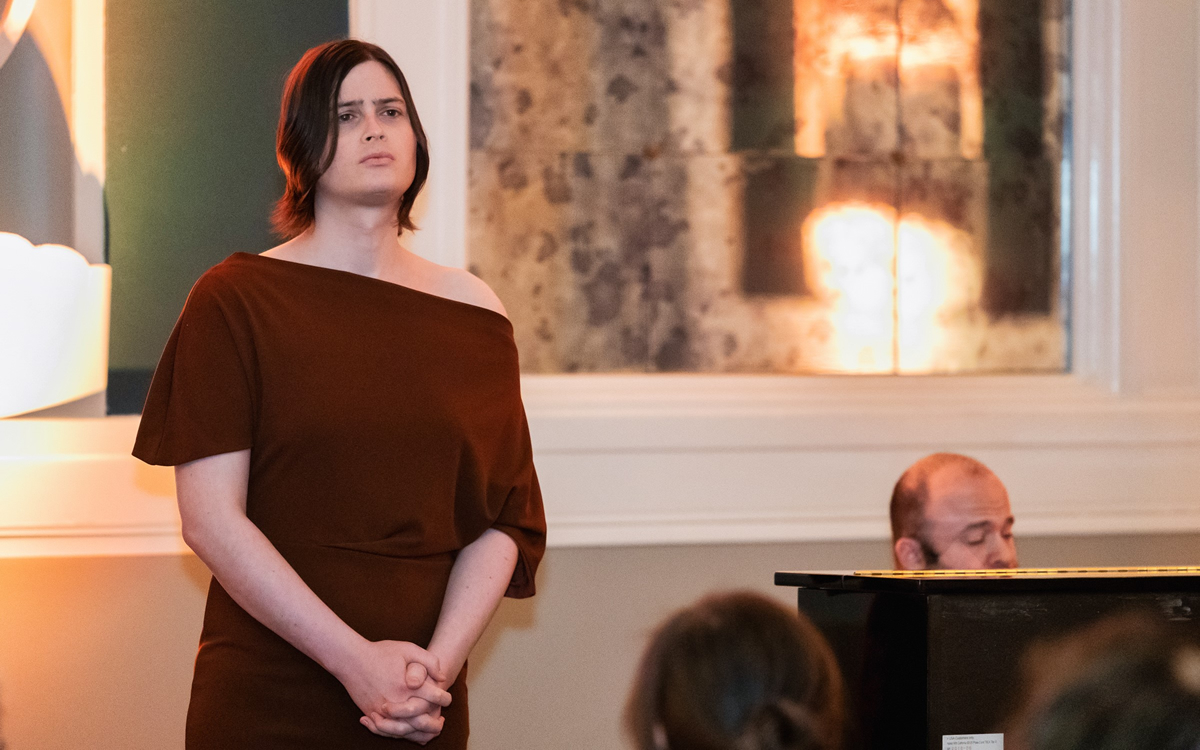 Katherine Goforth was recently announced as the inaugural recipient of Washington National Opera's True Voice Award. This award was created to provide training and increase the visibility of opera singers who self-identify as transgender and non-binary. Each recipient will receive a financial award and the chance to participate in career training, artistic coaching, and a performance with the Cafritz Young Artists. Recipients will also be presented by the Kennedy Center in a recital at the Millennium Stage. Goforth's recital will take place in May 2024.
The Washington Blade chatted with this talented singer about her artistic journey, experience as a trans opera singer, her future plans for her own career, and how she hopes to shape the field of opera.
Washington Blade: Can you share about your journey as an artist? How did you begin this journey and eventually pursue opera?
Katherine Goforth: I had an interest in music and singing for my entire life, but I looked at it as more of a hobby until my high school choir teacher required me to take voice lessons. After a few months of lessons, I started winning prizes and getting special attention for my singing, which meant a lot to me at the time because I was struggling a lot socially and at home. It was easy to dedicate myself to singing after that and hard to imagine pursuing another career.
Talking about art is a lot broader than talking about music for me. As a teenager, I attended Vancouver School of Arts and Academics, a public arts magnet middle and high school, and we had arts education integrated into most of our subjects. Some of my most memorable projects were a mural painted on school windows I co-designed and co-created, a mockumentary film about the meaning of art, and the semi-opera I composed as my senior year capstone project.
Since I was a kid, I felt like I had something to prove and have always tried to do more than what others thought possible in my performing and creative work. It has only been since I transitioned that I really started to feel like I was enough. The part of me that wanted to prove myself could calm down and I learned that it is enough for me when I stand in my own values and desires.
Blade: What has been your experience as a trans person in the field of opera?
Goforth: As a young person coming into a sense of trans and gender non-conforming identity, opera was a damaging space to be part of. At the time, I believed there was no way to actualize my gender identity and continue working. Sure, there were queer people in opera, but almost all of them were straight-presenting men—and those who weren't, didn't seem to get the same opportunities. I have a strong memory of seeing the news about the premiere of As One [a chamber opera with a sole transgender protagonist]in 2014. It was the first time I had heard anyone mention trans people in an opera space. I don't know how much this has changed for students, but I do think that fewer people are postponing their transitions for the sake of working in this industry, which is good.
I haven't worked in opera very much since I came out and it will be interesting to see how that develops over the next few years. I've heard a lot of people say that major opera companies aren't ready for trans singers yet, but I hope they're wrong. My struggle is that I feel much happier playing female characters, but I'm not capable of singing soprano-alto roles on stage right now. That's something I hope will change in the future, but I think it's important for me to accept my voice and try to find affirming projects to work on with the voice that I have.
I'm going to Europe this summer to sing in the premieres of Philip Venables and Ted Huffman's The Faggots and Their Friends Between Revolutions, which is an adaptation of a novel by Larry Mitchell. My sense is that, although I love singing standard rep, the work that will feel best to me as a human being is contemporary opera. There are new works coming out all the time where a character's vocal range isn't restricted by their gender, or where parts are written to be affirming to trans singers. It's an amazing experience to work on roles like that, like the non-binary protagonist in Drew Swatosh and Brian Dang's If Only I Could Give You The Sun, a role I premiered.
For me, the bottom line is that even in a perfectly affirming opera space, there's a lot for me to navigate. We haven't even gotten into the contrast between the project of self-actualization that, for me, defines transition and the way control is exercised over singers in the operatic space. It is hard to spend your whole life working on being your authentic self only to then step into an industry where self-identity is encouraged only if you have the right identity. I'm not going back into any closet.
Blade: Congratulations on being the inaugural True Voice Award recipient. How do you hope to use this award as a platform to further your career, and more broadly, shape the field of opera?
Goforth: I'd like to thank Washington National Opera, Kimberly Reed, Laura Kaminsky, Mark Campbell, and the rest of the selection committee for choosing me for this award. When I decided to come out, I wasn't sure if I was going to be able to work in this industry again. It seems to me that trans people have never had this level of institutional support in our industry. I'm honored to receive it, but I'm also aware of all the other people who competed for this award and ways that my selection leaves them out.
For me, I think my next step is getting out of a young artist box, getting management, and moving into a career where I'm making a living wage from singing without any second or side jobs, singing lead roles instead of supporting roles, and taking the creative work that I develop to the next level.
PHOTOS: Jackie Cox and Jan at Pitchers
RuPaul's Drag Race alums join local performers at gay sports bar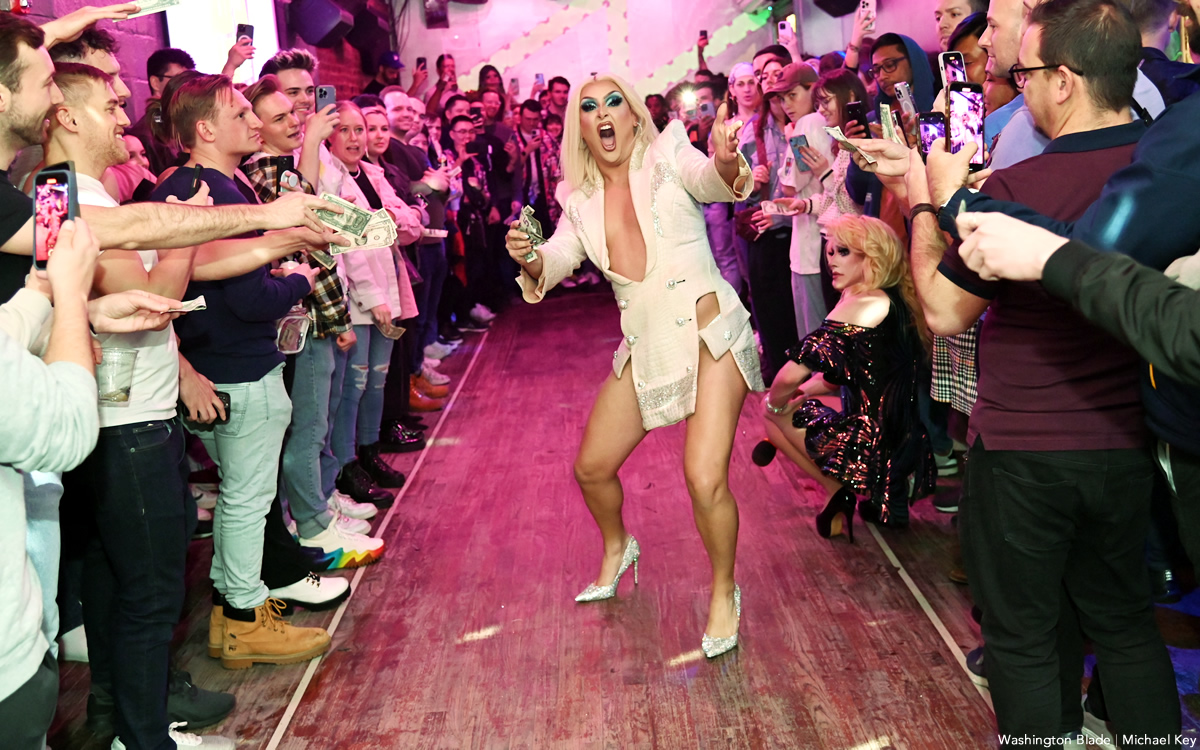 RuPaul's Drag Race alums Jackie Cox and Jan performed at Pitchers DC on Wednesday, March 29. Other performers included Cake Pop!, Venus Valhalla, Brooklyn Heights, Jayzeer Shantey and Logan Stone.
(Washington Blade photos by Michael Key)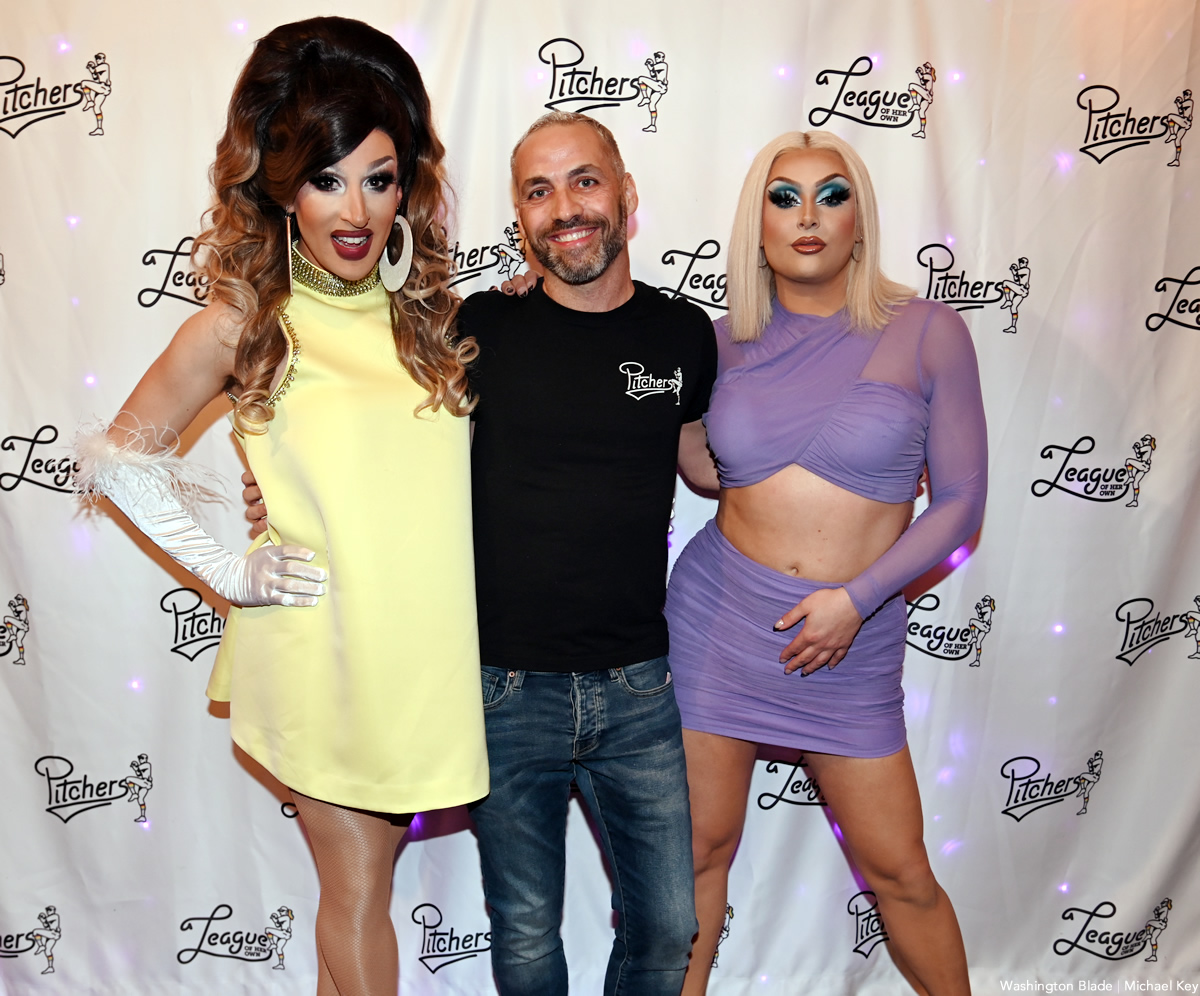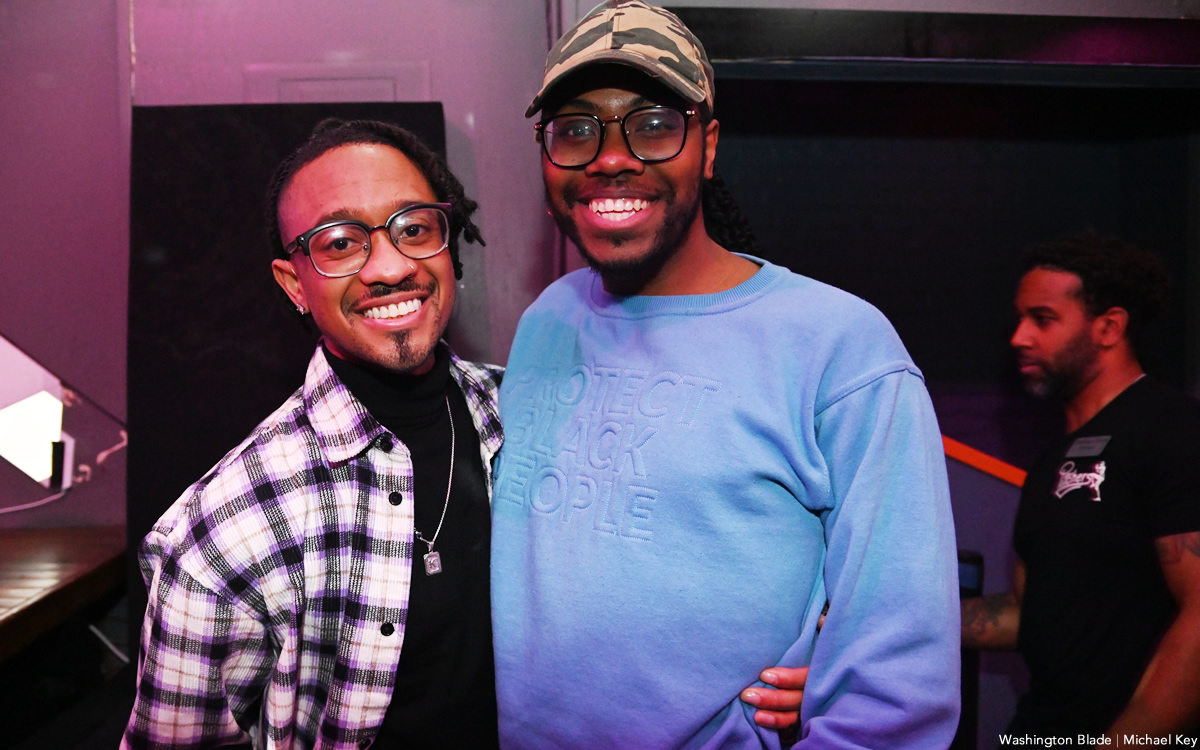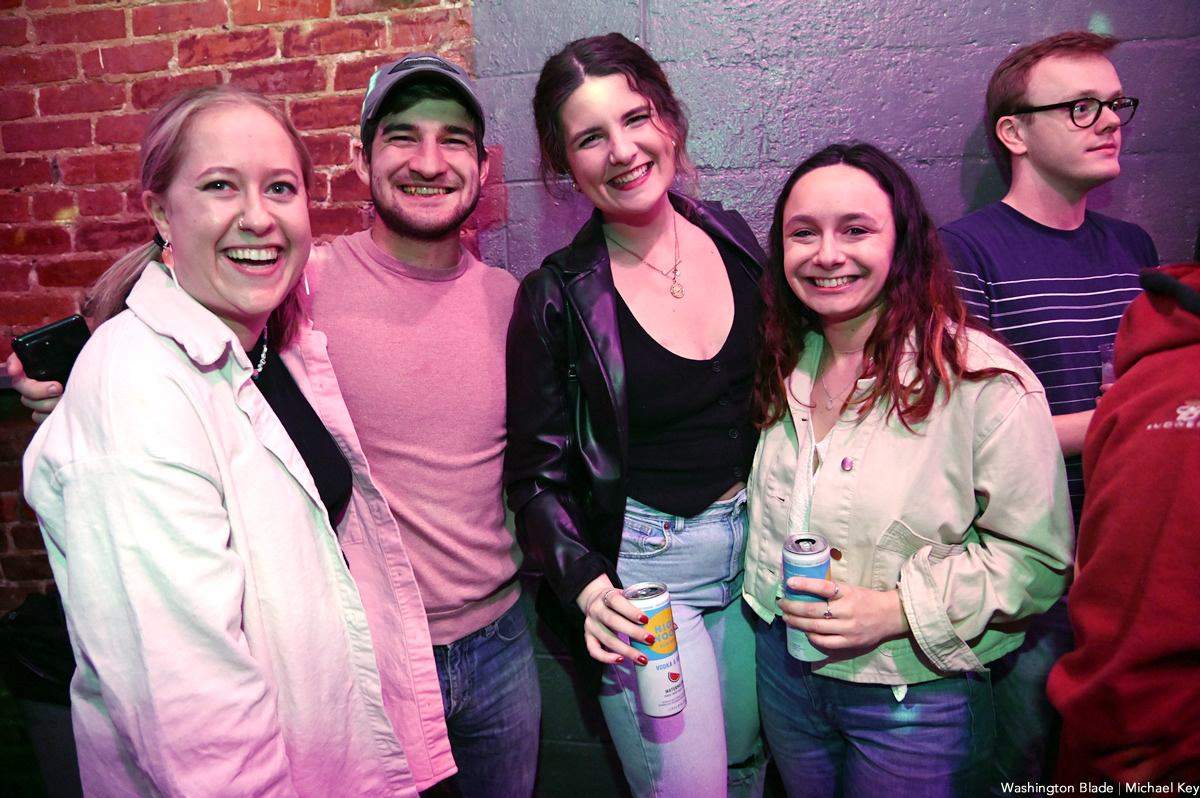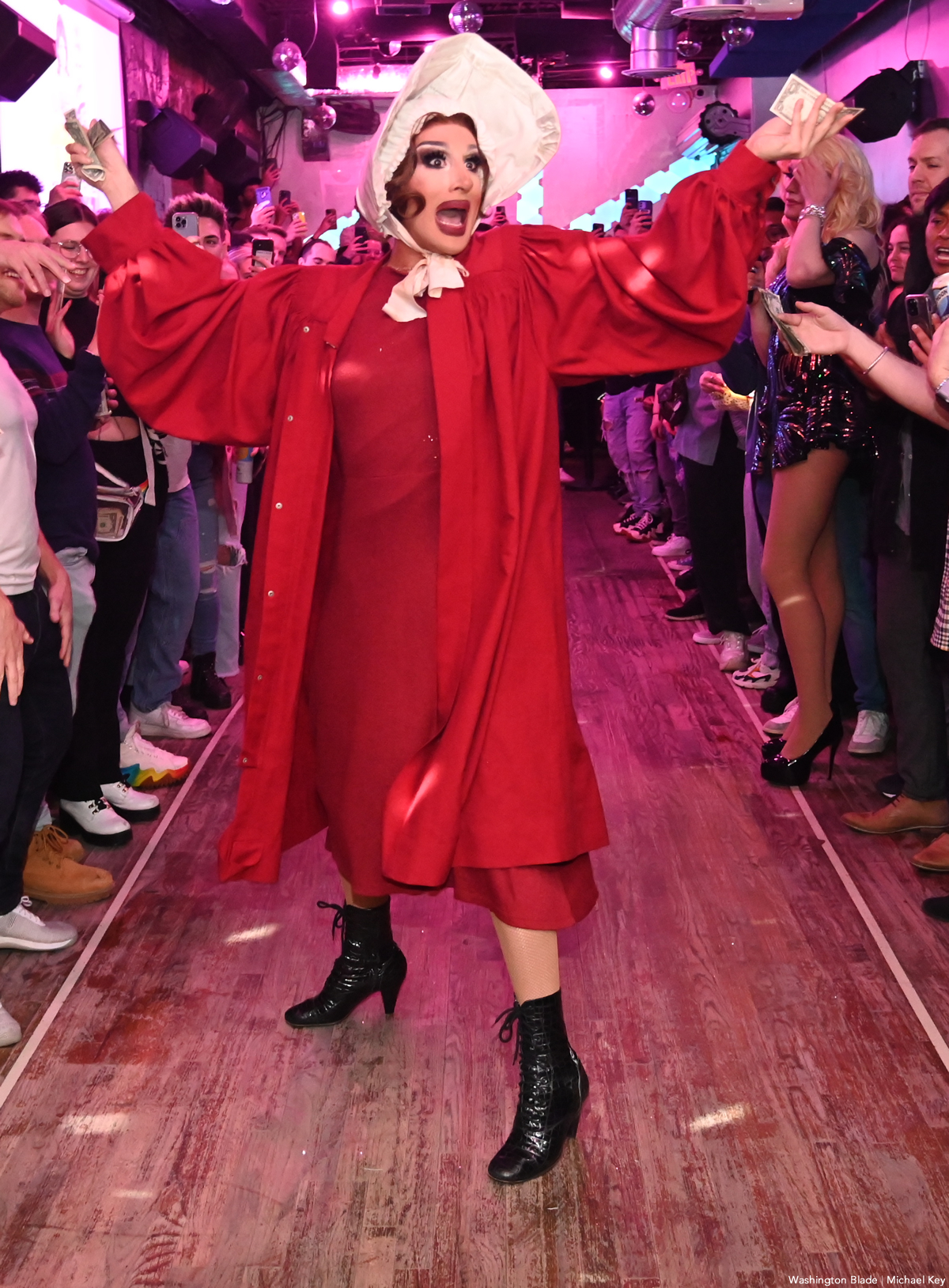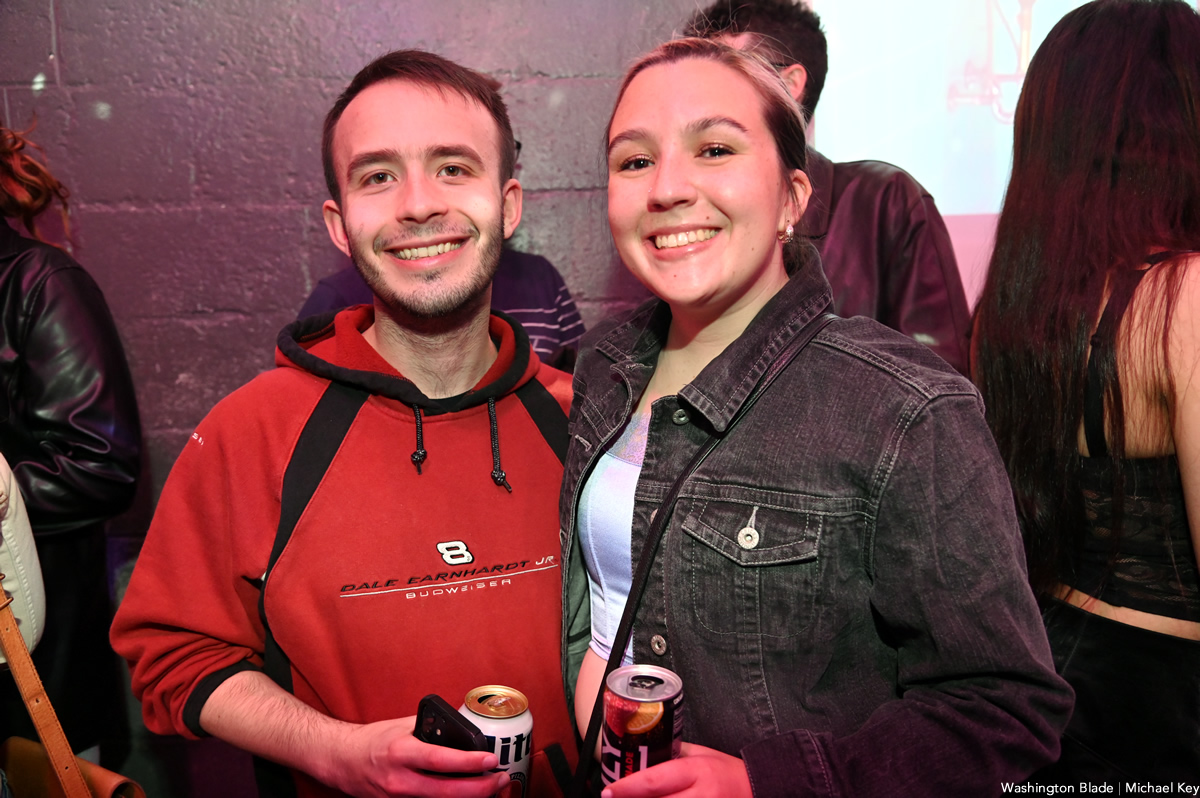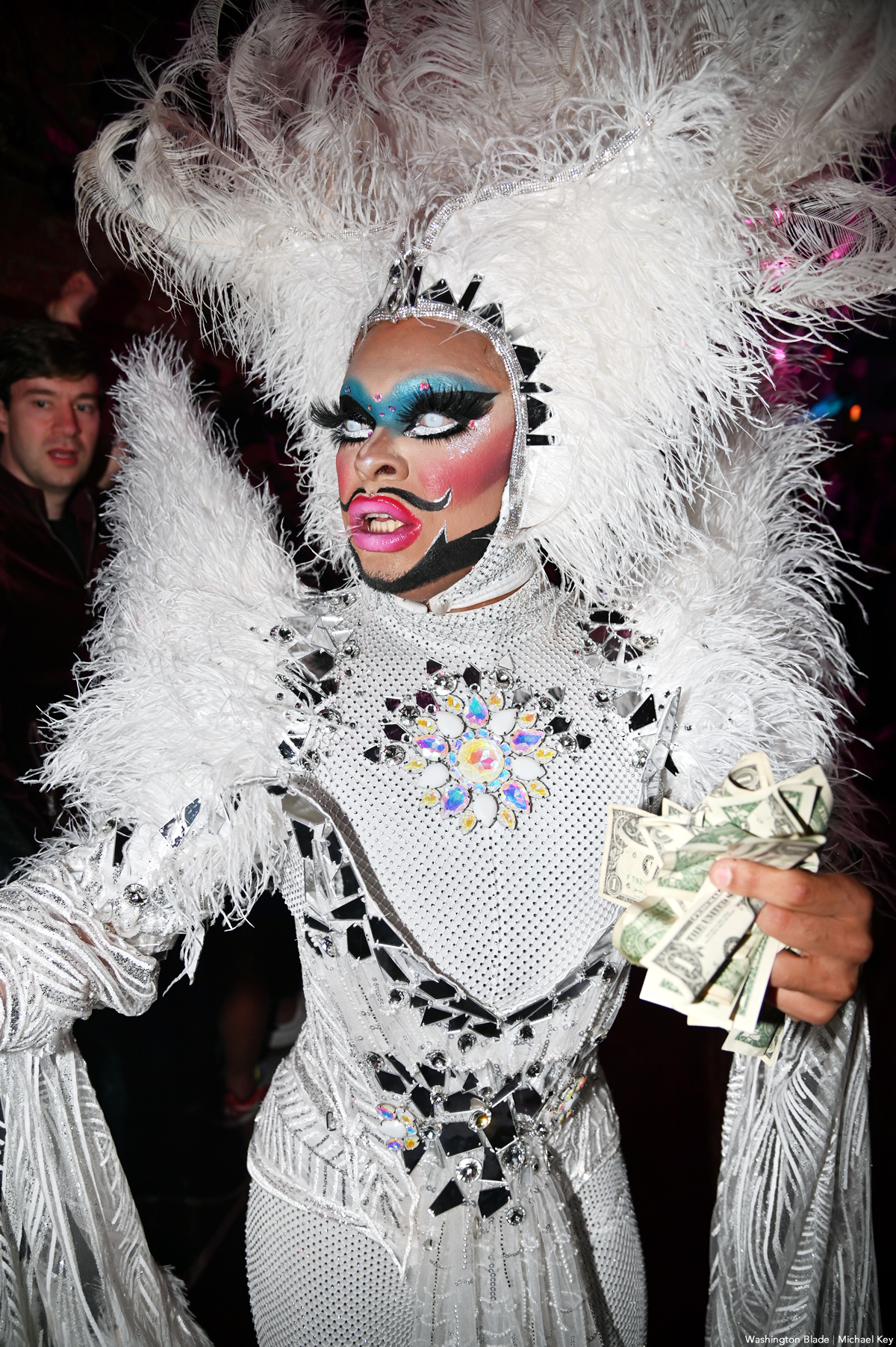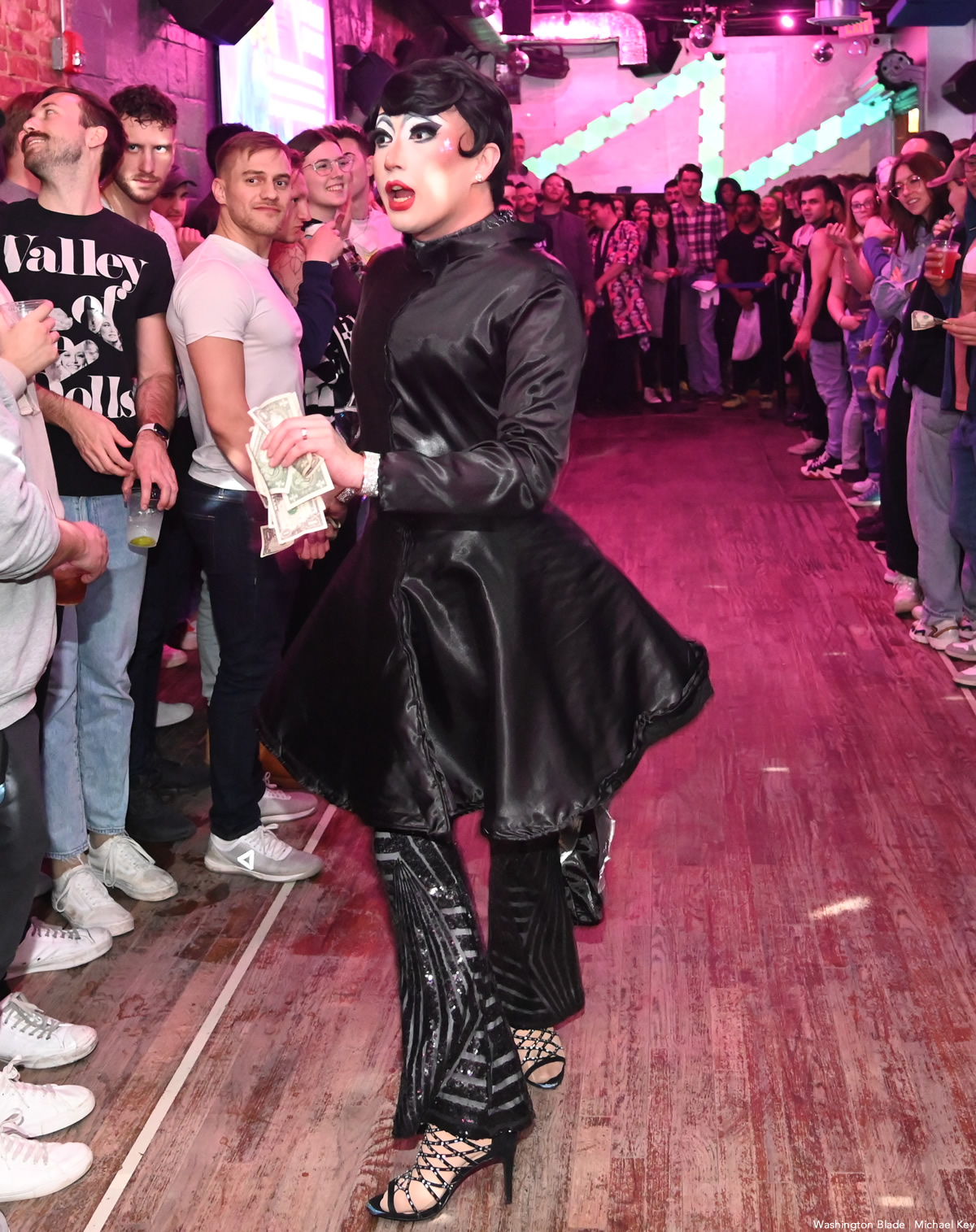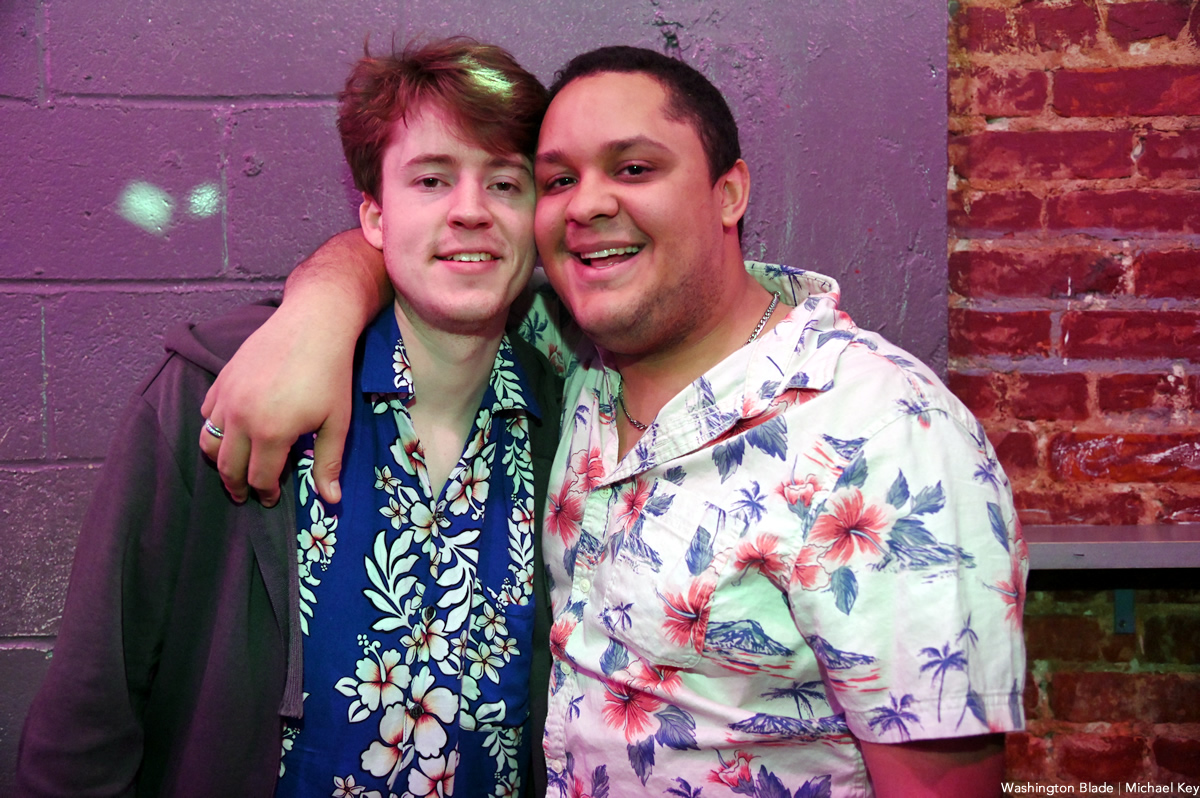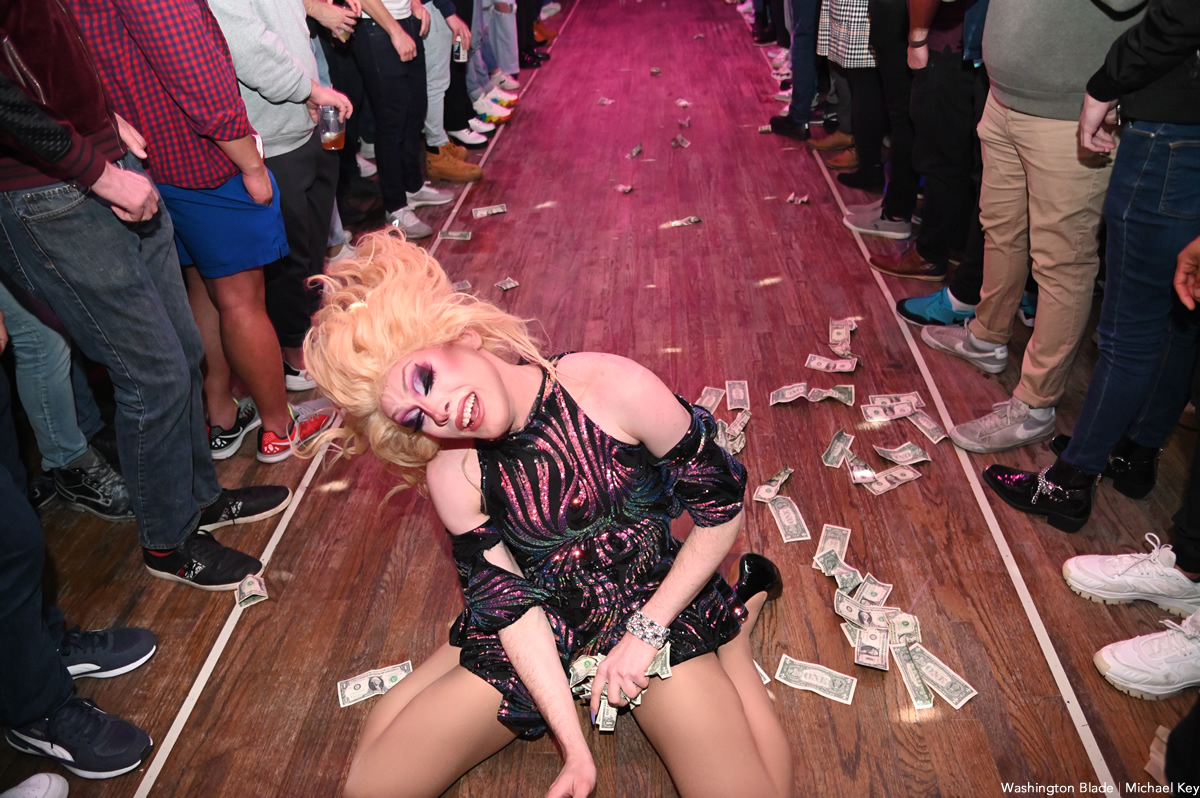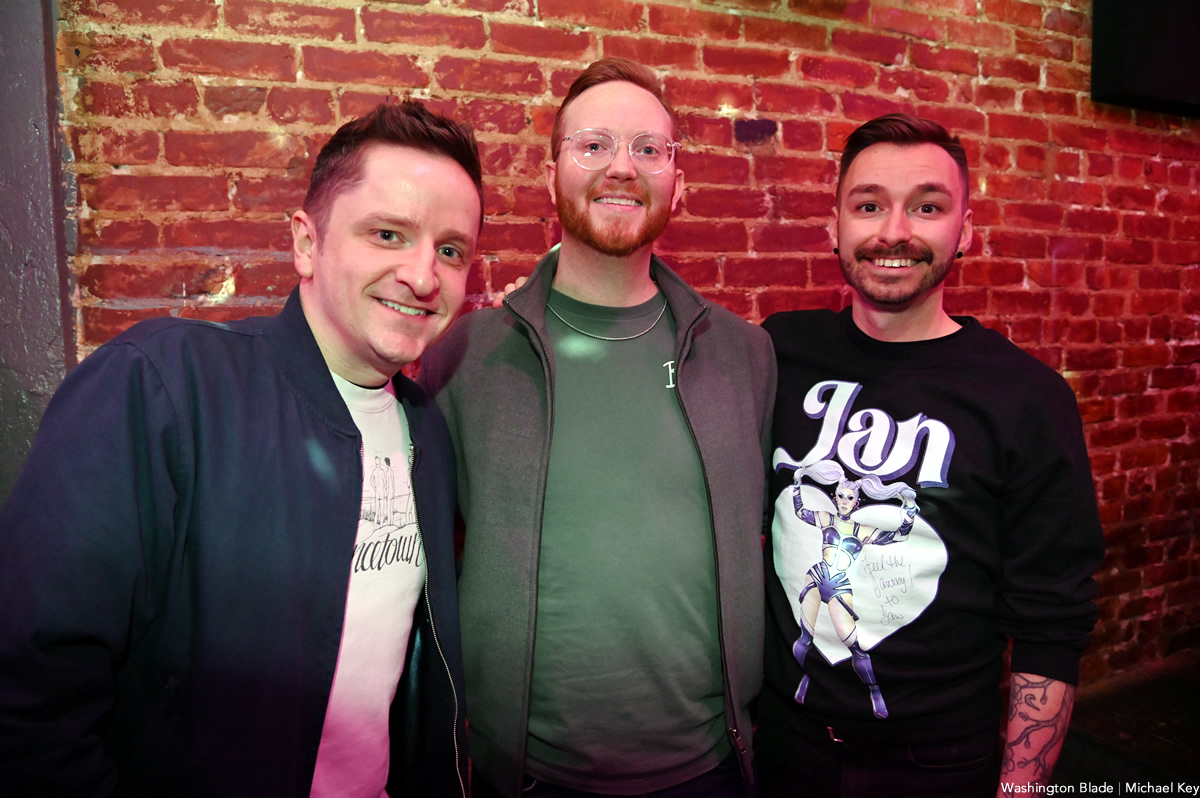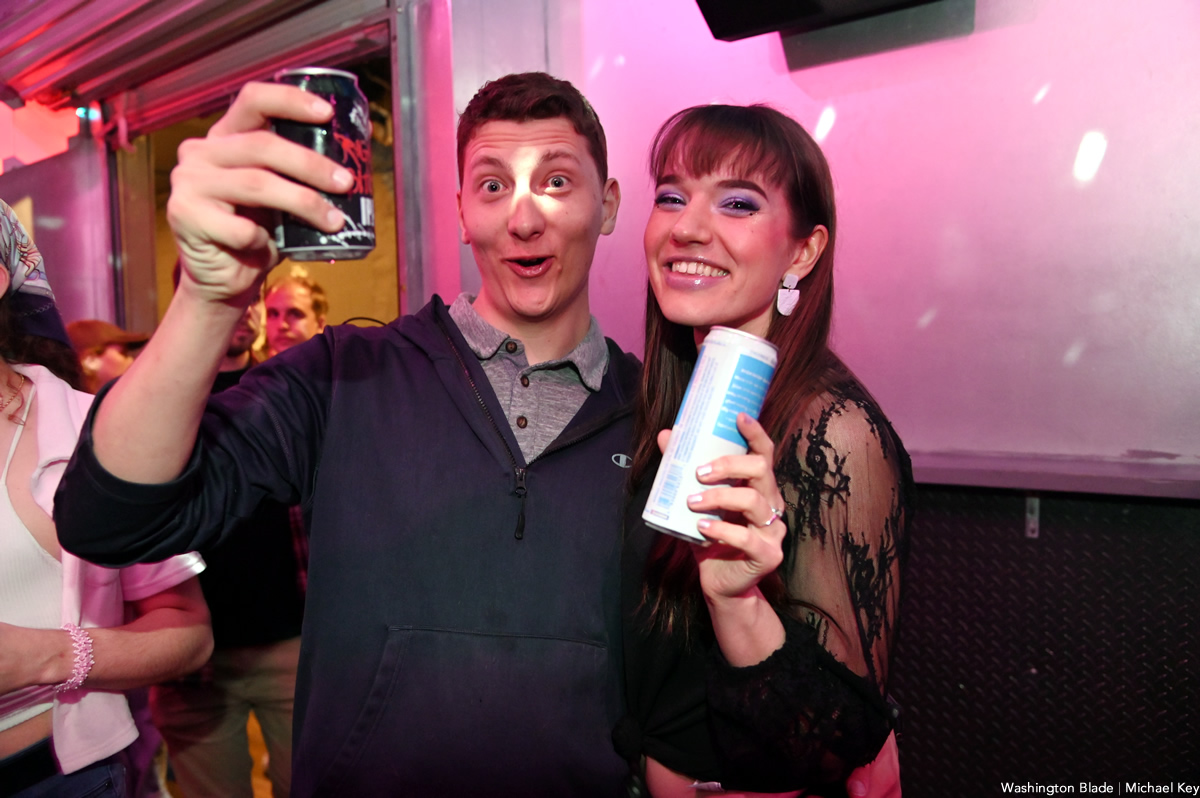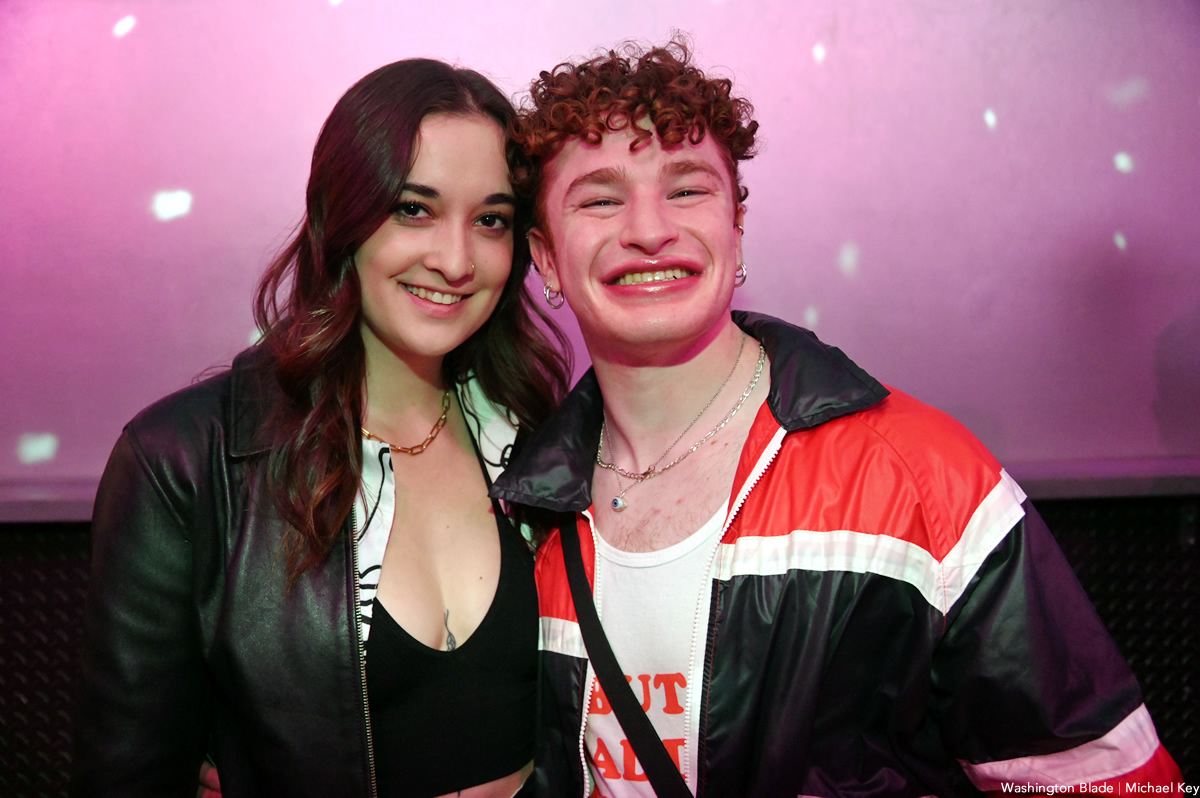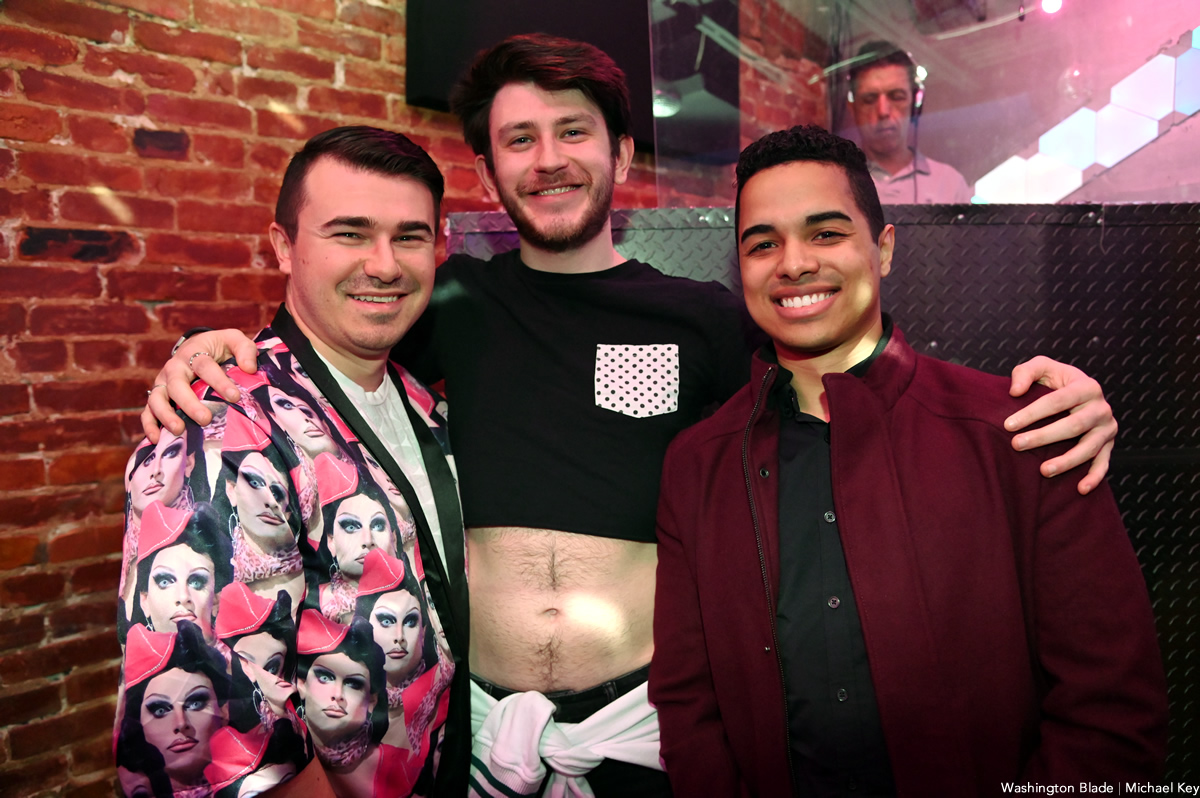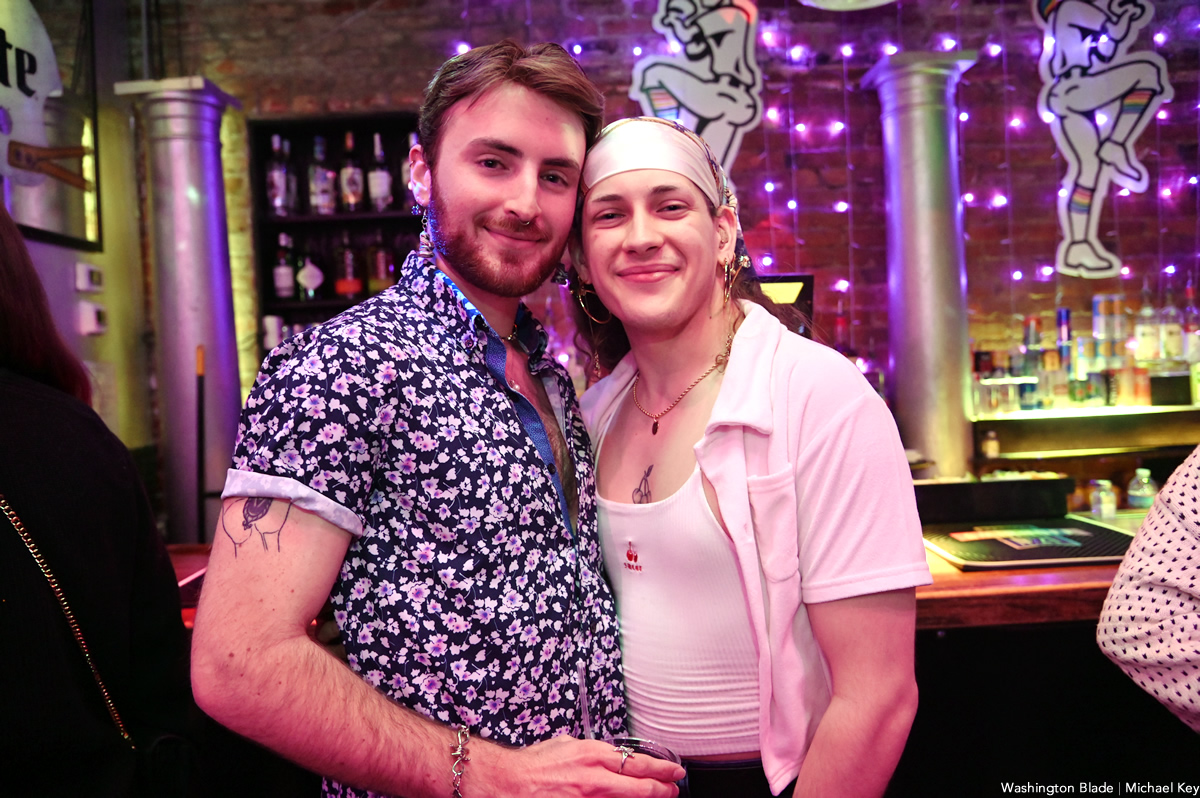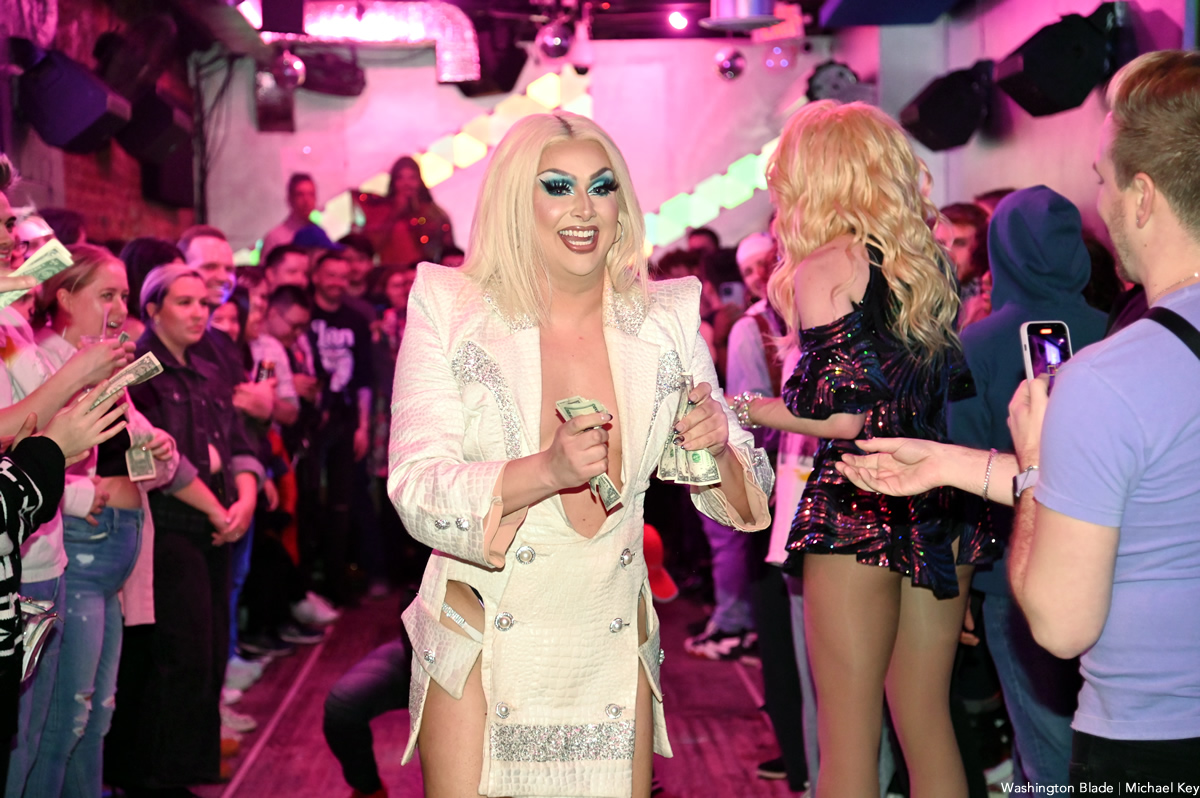 Covering @RuPaulsDragRace @JackieCoxNYC at @PitchersDC for @WashBlade . pic.twitter.com/DkB4P3GrJC

— Michael Patrick Key (@MichaelKeyWB) March 30, 2023