Obama's State of the Union light on LGBT issues
President criticized for neglecting ENDA, executive order for non-discrimination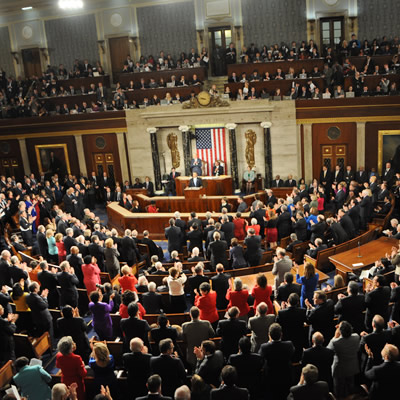 President Obama had few words in his State of the Union speech Tuesday night on LGBT issues, disappointing many advocates who had wanted him to address the lack of federal non-discrimination protections for LGBT people.
Devoting a large portion of his speech to income inequality, Obama called on Congress to pass other initiatives — such as a Voting Rights Act, a measure to ensure equal pay for women and immigration reform — and pledged to sign an executive order raising the minimum wage to $10.10 an hour for federal contractors.
"In the coming months, let's see where else we can make progress together," Obama said. "Let's make this a year of action. That's what most Americans want: for all of us in this chamber to focus on their lives, their hopes, their aspirations."
LGBT advocates had been pushing Obama to include in his speech a call to pass the Employment Non-Discrimination Act and a pledge to sign an executive order barring federal contractors from discriminating against LGBT workers.
Obama's continued decision to withhold the LGBT executive order became more pronounced after he promised during his speech to take executive action if Congress doesn't pass legislation, and enumerated a specific plan to boost the minimum wage through executive order. That raised questions about why he hasn't done the same for LGBT workers.
"What I offer tonight is a set of concrete, practical proposals to speed up growth, strengthen the middle class, and build new ladders of opportunity into the middle class," Obama said. "Some require congressional action, and I am eager to work with all of you. But America does not stand still — and neither will I. So wherever and whenever I can take steps without legislation to expand opportunity for more American families, that's what I'm going to do."
But Obama's speech wasn't completely devoid of references to the LGBT community. The president identified marriage equality as one of those issues with which the White House is partnering with "mayors, governors and state legislatures" on throughout the country.
Further, he said the administration pursues a robust foreign policy because "we believe in the inherent dignity and equality of every human being" regardless of categories like sexual orientation. Obama also said America values "equality under law" in his speech, which is of importance as courts decide the issue of marriage equality.
Nonetheless, the speech fell short of what LGBT advocates were calling for, prompting disappointment.
Chad Griffin, president of the Human Rights Campaign, responded to the president's failure to address LGBT issues in his speech with criticism, a striking change in tone from the organization's usual praise of Obama as a strong ally.
"The president's message tonight failed to address the needs of LGBT workers looking for a fair shake in this economy," Griffin said. "Not only was there no call for the House to pass a federal law to protect LGBT workers nationwide, President Obama also sidestepped his commitment to take action where Congress has left off, leaving out an order prohibiting discrimination by federal contractors."
Griffin added Obama "missed a real opportunity" to commit in the State of the Union to "executive action to address anti-LGBT discrimination for the millions of Americans employed by federal contractors."
The absence of ENDA was particularly noteworthy because just months ago, for the first time in history, the Senate approved the measure on a bipartisan basis, leaving the House as the only obstacle toward passage.
Although the president made no mention of ENDA during his speech, the White House included the legislation as part of a fact sheet distributed to reporters prior to the address, identifying LGBT non-discrimination as an issue on which the administration is "continuing to work with Congress."
"Today, federal law prohibits employment discrimination based on race, sex, religion, and disability," the fact sheet states. "It's time to add sexual orientation and gender identity to that list, so that no American worker can lose his or her job simply because of who they are or who they love. "
After noting that the Senate last year passed ENDA by a bipartisan vote, the fact sheet says Obama "renews his call for the House to do the same."
Other advocates said they would continue to push Obama on the executive order despite the president's exclusion of the directive from the State of the Union address.
Tico Almeida, president of Freedom to Work, said Obama's pledge to issue an executive order on minimum wage was "great news" because it means there's an opportunity for Obama to sign an executive order against LGBT discrimination.
"It's disappointing ENDA did not make it into the State of the Union," Almeida said. "But no matter what was omitted from this one address, we can still make 2014 a year of action for LGBT workplace protections by pushing the House of Representatives to allow an ENDA vote and pushing the president to keep his promise of the federal contractor executive order."
Rea Carey, executive director of the National Gay & Lesbian Task Force, gave Obama mixed reviews after previously calling on him to use the word "transgender" and address immigration reform during his speech in addition to LGBT workplace protections.
"The president is right to urge Congress to fix our broken immigration system this year, the creation of more jobs, equal pay for women, and the restoration of the Voting Rights Act," Carey said. "We are also pleased that the president is using his pen like he said he would to move things forward: in this instance by signing an executive order to increase the minimum wage for federal contract workers. However, he must go further and sign an executive order that bans discrimination against the same contract workers who are LGBT."
Carey noted some of the workers who are set to receive pay raises because of the minimum wage executive order are vulnerable without the executive order for LGBT workplace non-discrimation.
"The irony is that some LGBT federal contract workers will get a pay raise but they could still be fired for who they are and who they love," Carey said. "The longer the president waits the more damage LGBT people will face; discrimination is a painful reality that is too often the lived experience of LGBT people. The president has to act when Congress won't."
Gregory Angelo, executive director of the Log Cabin Republicans, took issue with the speech as a whole, not simply for Obama's handling of workplace issues.
"For a moment, I thought the news accidentally re-ran last year's State of the Union, because all I really saw was more of the same," Angelo said. "In the midst of a stagnant economy, understated unemployment, and ballooning debt, the only new ideas presented by the president involved using 'a pen and a phone' to push a liberal agenda for which hard-working Americans have no appetite."
Coming off a victory in which Rep. Michael Grimm (R-N.Y.) agreed to sign on as a co-sponsor of ENDA, Angelo also criticized Obama for his lack of attention in the State of the Union to LGBT non-discrimination in the workforce.
"While the president's calls for a more equal nation are welcome, there is a profound irony in the absence of any mention of the Employment Non-Discrimination Act for LGBT workers tonight, and likewise in the president's threat to exercise unilateral executive actions with the explosive potential to ignite class warfare, while at the same time remaining silent on signing a common-sense Executive Order barring federal workplace discrimination: an empty promise to LGBT Americans that stands unfulfilled after six years," Angelo said.
Shin Inouye, a White House spokesperson, defended the speech by saying it wasn't "a comprehensive list of all of the president's positions or priorities. "
"The president has long supported ENDA, and its inclusion in our fact sheet reflects the president's belief that Congress needs to act," Inouye said.
Among the guests seated behind first lady Michelle Obama in her box during the speech was Jason Collins, a former Washington Wizards center who made headlines last year after coming out as gay.
Following the speech, lawmakers who spoke to the Washington Blade on Capitol Hill said they noted the absence of ENDA in his speech, but felt assured by the president's leadership.
Del. Eleanor Holmes Norton (D-D.C.) said she thinks the minimum wage executive order will be a "down payment" on an LGBT directive the president will issue at a later time, but took issue with the lack of any mention of ENDA.
"I would love to have seen a mention, and I don't think I saw, other than a passing mention of the LGBT community," Norton said. "I think the way to have done it, frankly, would have been with ENDA, because ENDA is overwhelmingly supported by the American people. It's already been supported by the Senate. It's ripe, so I am disappointed that that did not occur, but I'm heartened that he's going to move, and, frankly, I think we can get ENDA out of here in the next year or two."
Rep. Mark Takano (D-Calif.), one of seven openly gay members of the U.S. House, said he was confident Obama would take executive action to protect LGBT workers based on his previous actions.
"I tell you, 2013 was one of the gayest years in the history of human kind, and this president has used his executive orders already in how he's interpreted the Supreme Court decisions, the way he's applied in the ruling in the Windsor case, in ways that have been very favorable," Takano said. "He's done that through executive orders and interpretations, so he's already used his executive order in the gayest way possible. So, I have hope that he'll continue to do so."
Census Bureau asks White House to test questions on sexual orientation, gender identity
Data would be included in annual American Community Survey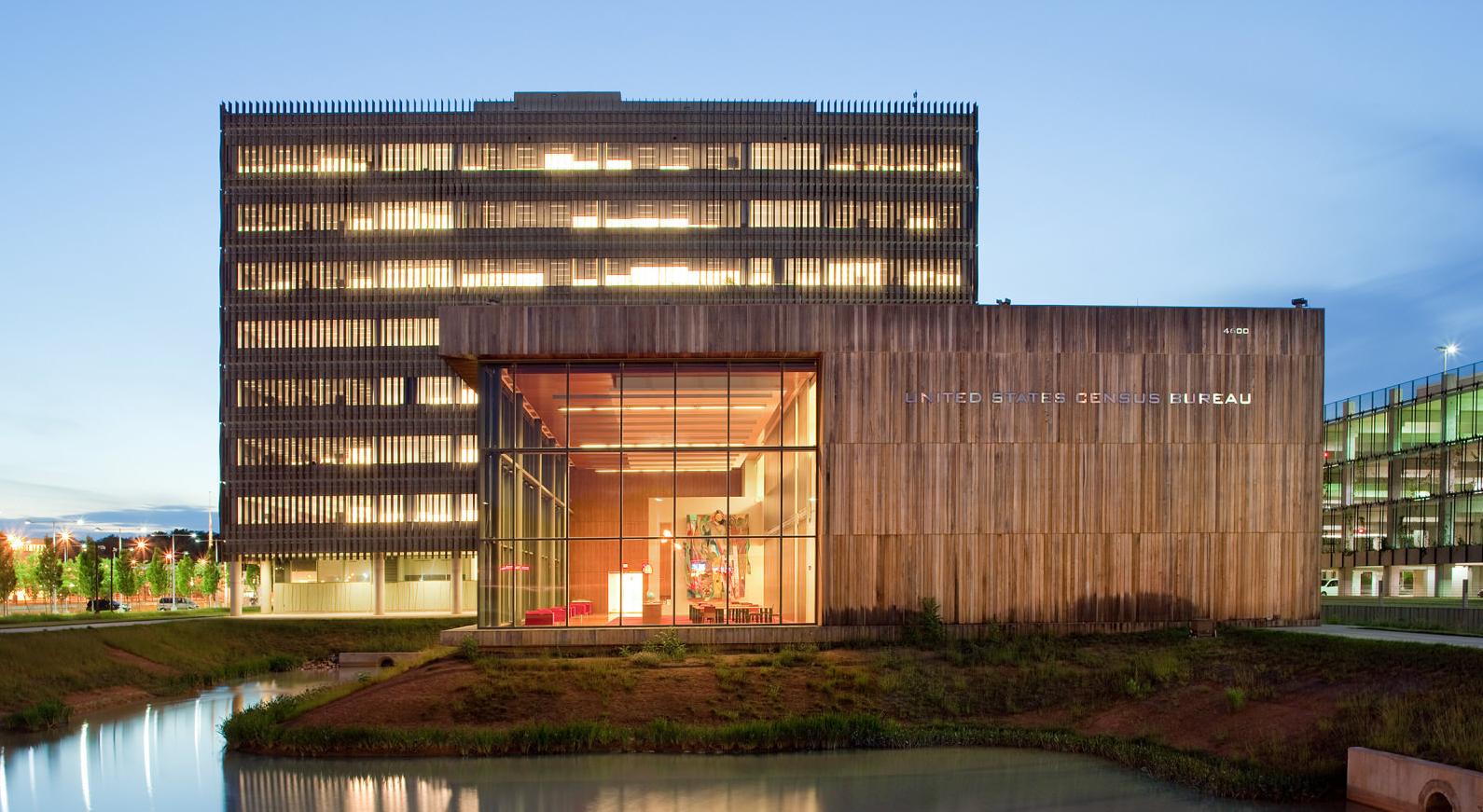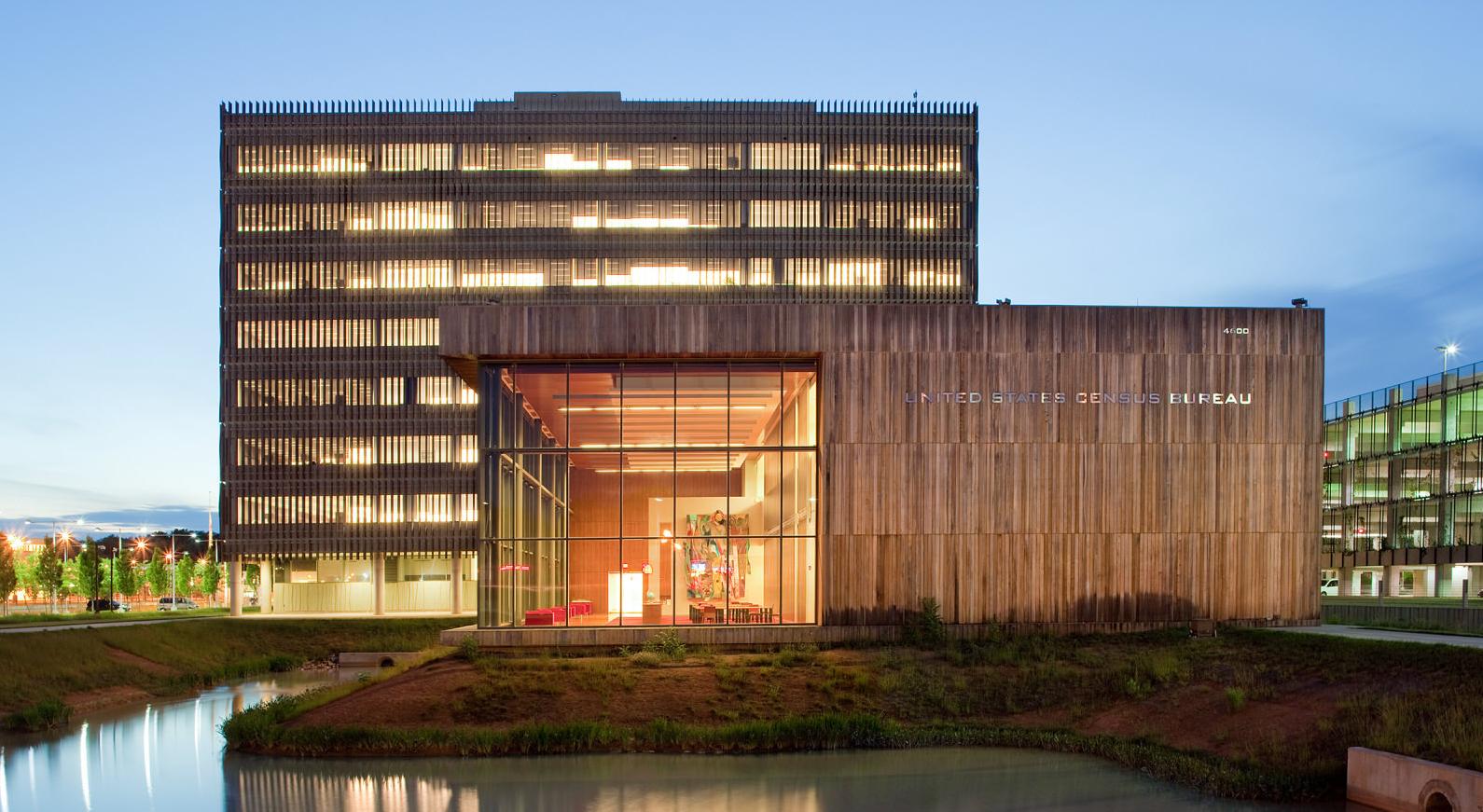 The U.S. Census Bureau on Tuesday asked the Biden administration to sign off on plans to test questions on sexual orientation and gender identity for respondents aged 15 and older on the agency's annual American Community Survey.
Data on these metrics will help inform civil rights and equal employment enforcement, the Census Bureau said in a notice published on the Federal Register.
Testing will help the agency determine wording, response categories and placement of the questions on the survey — its most comprehensive, covering 3.5 million households each year.
A key unknown will be how answers will be provided by proxies such as parents, spouses or others in a household who isn't the person about whom the question is asked.
"Younger LGBT people might not yet be out to their parents or others who are answering these questions as a proxy reporter, so the quality of the data might not be as good for younger people," M. V. Lee Badgett, an economics professor at the University of Massachusetts Amherst, told PBS News.
Currently, the Census Bureau and its annual American Community Survey only ask questions about same-sex couples who are married or cohabitating.
"We anticipate having much more info about the LGBT people than is currently available — including about the demographic and socioeconomic status of LGBT people who aren't in same-sex couple households, including occupational status, industry and wages, and about LGBT people who were born outside the U.S. and LGBT people with disabilities, and their families," Kerith Conron, research director of the Williams Institute at UCLA School of Law, told the Associated Press.
Pentagon to restore honor to veterans kicked out over their sexual orientation
Legislation seeks accountability for DoD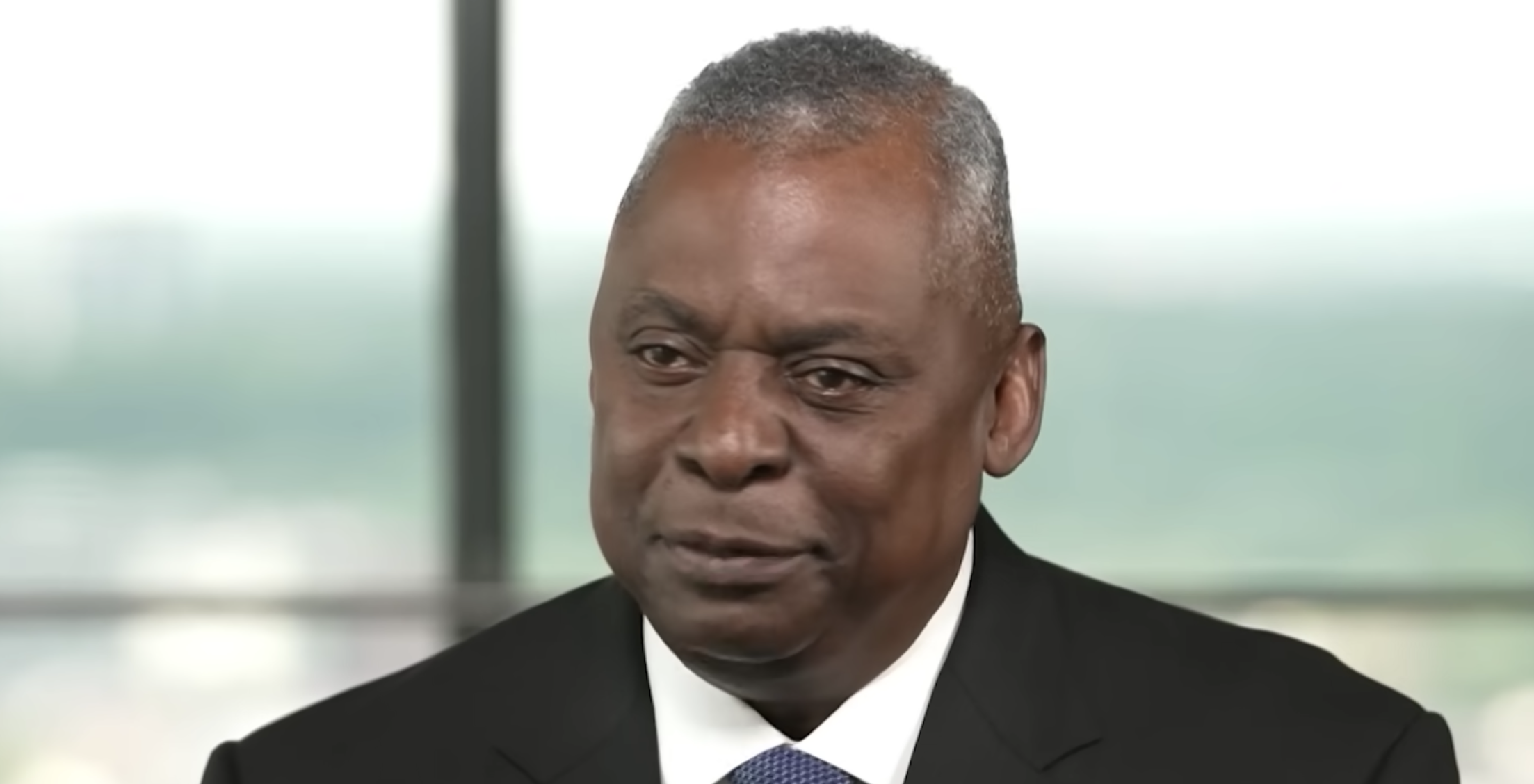 The U.S. Department of Defense announced plans to restore honor to service members who were kicked out of the military over their sexual orientation, the agency announced on Wednesday, the 12th anniversary of the repeal of "Don't Ask, Don't Tell."
"Over the past decade, we've tried to make it easier for service members discharged based on their sexual orientation to obtain corrective relief," U.S. Secretary of Defense Lloyd Austin said in a statement.
"While this process can be difficult to navigate, we are working to make it more accessible and efficient," he said, adding, "in the coming weeks, we will be initiating new outreach campaigns to encourage all service members and veterans who believe they have suffered an error or injustice to seek correction to their military records."
The move follows a class action lawsuit filed last month by LGBTQ veterans against the Pentagon for allegedly failing to remedy "ongoing discrimination," including biased language in the discharge papers of LGBTQ veterans.
CBS News has investigated the Pentagon's handling of service records of veterans who were kicked out of the military because of their sexual orientation, revealing the broad scope of discrimination experienced by these LGBTQ veterans — finding, for instance, that more than 29,000 were denied honorable discharges.
Also on Wednesday, U.S. Reps. Mark Takano (D-Calif.) and Sara Jacobs (D-Calif.), along with U.S. Sen. Richard Blumenthal (D-Conn.) re-introduced a bill that would establish "a commission to investigate the historic and ongoing impacts of discriminatory military policies on LGBTQ service members and veterans."
"This commission would study the impact of these bigoted rules" barring LGBTQ troops from serving "and forge a more welcoming future in the military and at the VA," said Takano, who serves as ranking member of the House Committee on Veterans' Affairs and co-chair of the Congressional Equality Caucus.
"Our country has never made amends for official discriminatory policies like 'Don't Ask, Don't Tell' and the transgender military ban – and that failure still haunts today's service members and veterans," said Jacobs.
"That's why I'm so proud to co-lead this bicameral legislation that will right these historic wrongs, investigate the past and present impact of anti-LGBTQ+ policies, and help us move forward to build and sustain a diverse, inclusive, strong, and welcoming military."
"This commission would be an important step to understand the full scope of the harms caused by policies like Don't Ask, Don't Tell, and to ensure a more equitable future for all who serve our country in uniform," Blumenthal said.
Activists mark Bisexual Awareness Week
Celebrate Bisexuality Day event to take place at HRC on Saturday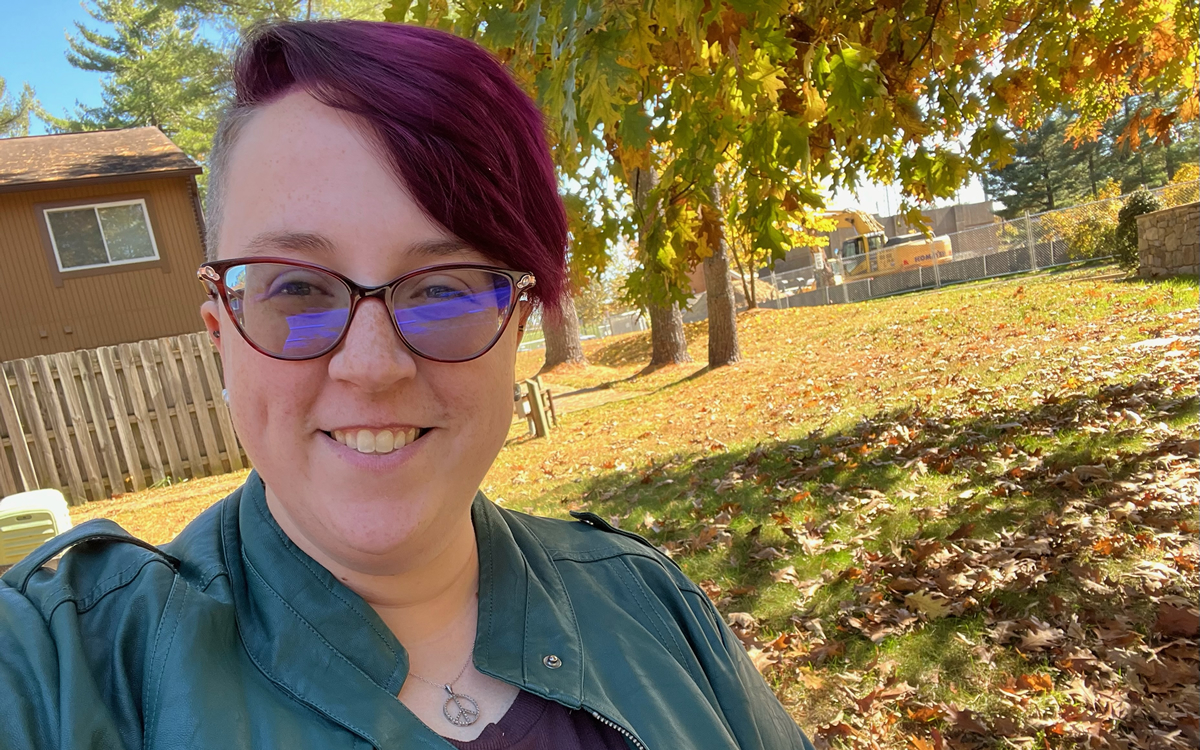 Bisexual activists during this year's Bisexual Awareness Week are reflecting on progress made and the work that still needs to be done.
Robyn Ochs, a bisexual activist and editor of Bi Women Quarterly, told the Washington Blade that Bisexual Awareness Week "is an important opportunity to shed light on the joys, challenges and experiences of identifying as bisexual." 
Ochs this year will be visiting Sweden for 10 days, speaking about bisexual issues in three cities and attending a gathering of bisexual people from all Nordic countries.
"I'm so excited to be a witness to history," Ochs said.
"We are so intersectional," added Fiona Dawson, co-founder of BiPlus Organizing US and author of "Are Bisexuals Just Greedy?"
Dawson said that because "most transgender people identify as bisexual" and because people of color are "more likely to be bisexual than any other community," bisexual needs must be addressed when addressing the needs of other minority communities. 
BiPlus Organizing US is hosting an event on Celebrate Bisexuality Day, Sept. 23, in D.C., with support from the Human Rights Campaign, the Bisexual Resource Center, the D.C. Center for the LGBT Community, PFLAG and #StillBisexual.
Adrien Shanker, senior advisor for LGBTQI+ health equity in the U.S. Department of Health and Human Services' Office of the Assistant Secretary for Health, is scheduled to speak at the event. Sara Mitchell, Rebecca Hershey and Mackenzie Harte are also expected to participate.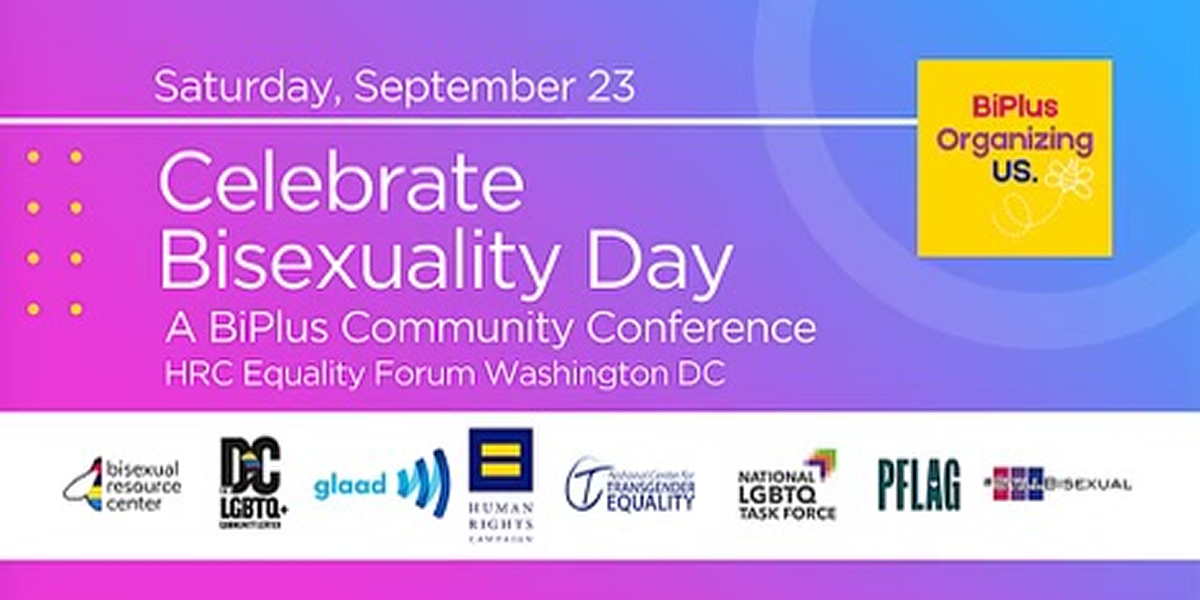 Lambda Legal Digital Director Helen Parshall, who is a member of the Bisexual Resource Center board of director, said that while Bisexual Awareness Week is good for the community, the need to continue talking about bisexual issues remains important, regardless of the date.
"If we're only talking about bi identities for one week in September … we're really missing a lot of the important times where it really matters to show up for bi plus people," said Parshall.
The Bisexual Resource Center is holding a "Bi+ Joy Picnic" picnic in Malden, Mass., on Sept. 24.
Statistics note 58.2 percent of the LGBTQ community identifies as bisexual. People who identify as bisexual also have higher rates of substance abuse than straight people and struggle with mental illness more often than gay and lesbian individuals. 
Ochs said that good ways to support bisexuals and destigmatize bisexuality are to
"bring up the topic," and to visit the Bisexual Resource Center for what she calls, "a good dose of vitamin B+."