Trans benefits of decriminalizing marijuana
6 reasons why LGBT advocates should support D.C. bill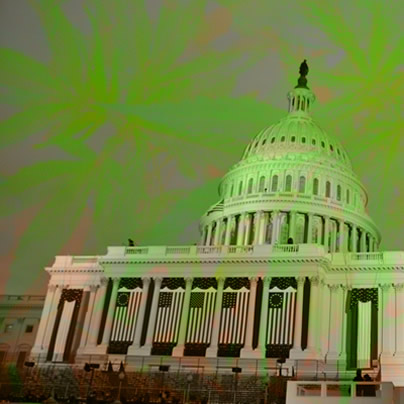 By HARPER JEAN TOBIN
Across the country, decriminalizing marijuana is on the agenda of lawmakers. Colorado and Washington State made history by legalizing marijuana, and this month the D.C. Council gave an initial nod to turn marijuana possession from a crime to something more like a parking ticket.
Other states are also considering legislation. Much of the conversation has focused on the relative safety of marijuana compared to alcohol, and on the fact black people are far more likely to be arrested and charged for marijuana despite using pot at similar rates to white people.
What does this have to do with transgender and transgender people of color? A lot. While we don't have specific figures on marijuana, we know that trans people—especially trans people of color—are disproportionately affected by our country's continuing problems of mass incarceration, police profiling and harassment, barriers to jobs and housing that are exacerbated by a criminal record, and other critical problems that are being neglected in favor of spending on drug enforcement and prisons.
While changing marijuana laws will not cure these problems, we believe it is a step in the right direction.
Here's why NCTE supports decriminalizing marijuana:
• Decriminalization would help reduce disproportionate incarceration of transgender people. The 2011 National Transgender Discrimination Survey (NTDS) found that fully 1 in 8 transgender people, more than 1 in 5 transgender women, and nearly half (47 percent) of black transgender people have been incarcerated. Trans people, like their non-trans counterparts, are overwhelmingly arrested and incarcerated for minor, nonviolent offenses—a reality confirmed by the NTDS finding that most formerly incarcerated transgender people have served misdemeanor sentences of less than one year, with a majority serving less than six months. Decriminalization would mean fewer trans people needlessly incarcerated.
• Decriminalization would reduce barriers to employment, housing, education and public services. Having a criminal record for a minor offense like marijuana possession can mean being barred from many jobs, public housing, student loans and other key supports that individuals need to get back on their feet after exiting prison. Even if a person avoids incarceration, a conviction can mean immediate eviction from their home or losing your legal immigration status. And many employers will not even consider hiring someone with any criminal record. For trans people, this means more barriers on top of widespread anti-trans discrimination.
• Decriminalization would send fewer transgender people to dangerous jails and prisons. Prisons and jails are inhumane and traumatizing places for anyone, and they are especially dangerous for transgender people. Transgender women are still routinely housed with men, where they are 13 times more likely to be sexually assaulted than other inmates.
• Decriminalization would reduce some of the harms of "stop and frisk." More than one-third (35 percent) of trans people have been harassed or face discriminatory treatment by police officers—often simply for the crime of "walking while trans." When stopped and frisked, marijuana is the most common thing people are arrested for. And, suspicion of marijuana is one of the main justifications for stops of youth of color. While much of the police harassment of trans people is based on targeting trans women as suspected or actual sex workers, decriminalizing marijuana would mean one less reason for trans people, especially trans youth of color, to fear harassment or arrest when they walk down the street.
• Decriminalization could free up scarce resources to address the real issues of homelessness, poverty, healthcare and education. Trans people face stark health disparities, are twice as likely to be unemployed, four times more likely to live in extreme poverty, and face violence from their schools to the streets to their own homes. We spend untold billions arresting, prosecuting and incarcerating people for marijuana possession. Though it won't happen without advocacy, every dollar saved could be redirected by policymakers into addressing real community needs that should benefit trans and other marginalized people.
• Decriminalization would move us closer to addressing drug use as a public health issue. Substance abuse presents real issues for the trans community. More than one quarter (26 percent) of trans people report having used drugs or alcohol to cope with the stress of discrimination, and many studies have found LGBT disparities in substance use and abuse. But voluntary treatment and support for those with problematic drug use is the right response, not criminalization.
NCTE has added its voice to the civil rights, faith, harm reduction, and public health voices supporting decriminalization before the D.C. Council. While NCTE continues to focus on issues where our trans-specific expertise is critical, we will also support common-sense marijuana reform that will benefit our community and other marginalized communities.
Harper Jean Tobin is director of policy for the National Center for Transgender Equality.
Democrats, including the LGBTQ community, must stick together to win
Ensuring our campaigns resound with the most general election voters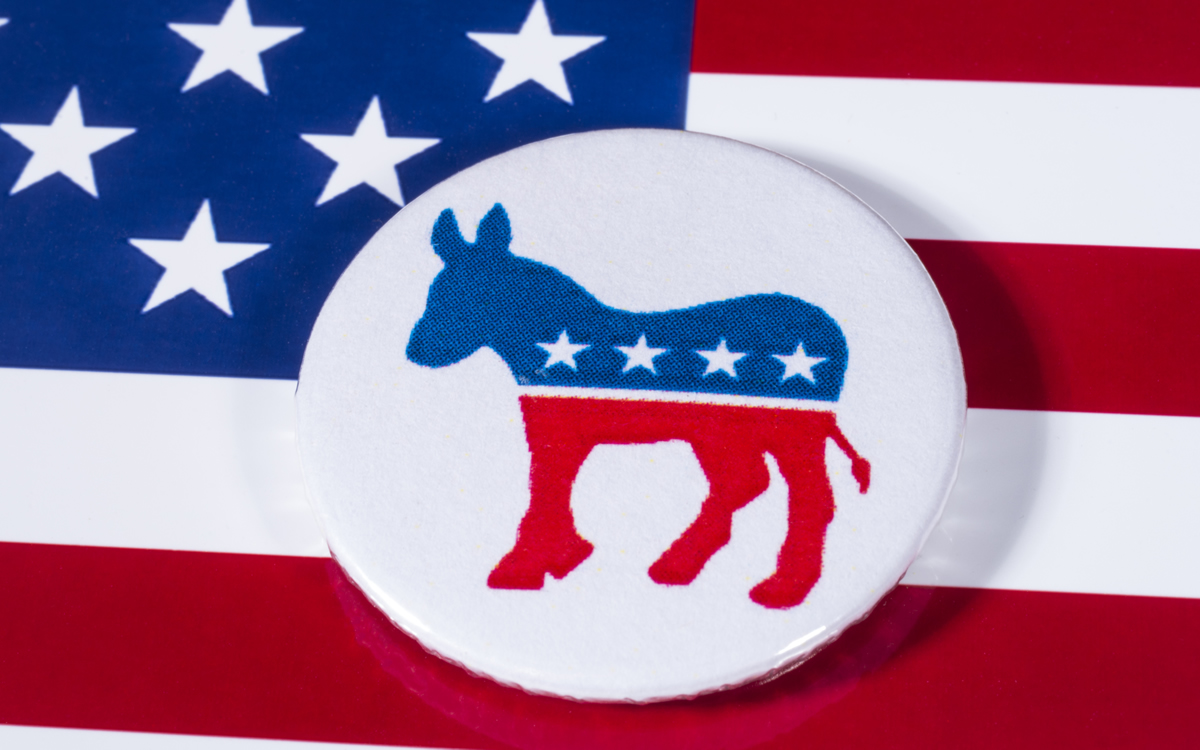 As we watch with revulsion what Republicans are doing, both in Congress, and in state legislatures, it is clear the diverse members of the Democratic Party must stick together if we are to have any chance of winning in 2024.
To do that will require we understand, and accept, that in 2024 it will not be only about us individually, rather about ALL of us, collectively. All of us who are being demonized by Republicans. That includes the LGBTQ community, the African-American community, and Asian and Latino communities. It includes women who are being stripped of their right to control their own healthcare by Republicans. Republicans who are trying to take away voting rights, and pretend climate change doesn't exist. Republicans like Ron DeSantis and Donald Trump, who want us to return to isolationism and retreat from world leadership.
Therefore, if we want to move forward, each of us must accept our Democratic candidates may not be highlighting every issue we want them to, every day, in their campaigns. They might not mention LGBTQ issues in every speech. They might not talk about the Equality Act in every speech. They might not talk about protecting drag queens in every speech. But we must understand if they lose, and we lose Congress, the presidency, state houses and legislatures, we will all lose.
Some Democrats questioned the response of the president and senators to Republicans in Congress going after the D.C. crime bill, asking why a Democrat would not stand strong for D.C. home rule. I have spoken out saying while their response may be a threat to home rule, and one I objected to, crime is an issue across the nation. They saw what happened to Lori Lightfoot in Chicago and determined this action on their part was needed if they are to win in 2024. If Democrats lose the presidency and Senate in 2024, home rule for D.C. will only be one of the many things we could lose.
So Democrats must play our cards right and ensure our campaigns resound positively with the most general election voters. Those voters are becoming more moderate and crime is striking fear in them. This is not about changing the minds of the 30% of Trump voters in the party of Trump. We will never get their votes. It is about making sure the voters we need will come out and vote for Democrats. Those voters in states like Pennsylvania, Wisconsin, Michigan, Georgia, and Arizona.
So yes, I want the Equality Act passed. After all, I was working for Bella S. Abzug (D-N.Y.) when she first introduced it in 1974. But even more important now is re-electing a Democratic president and holding the Senate. That will enable us to continue to nominate and confirm judges, who with lifetime appointments, will protect us for decades.
We must focus on electing Democratic governors who will protect us from Republican legislatures we might not win. There are 11 states with gubernatorial elections in 2024. Only three with incumbent Democrats and one in a red state, Gov. Roy Cooper in North Carolina, is term limited. Keeping that seat will not be easy. There are 33 Senate seats up for election in 2024. Of those, 10 are currently held by Republicans, 20 by Democrats, and three by independents. Clearly, we are at a disadvantage. So, we must all recognize in the Senate it is often the first vote a senator casts that is the most important. That is the vote for Majority Leader. So even a Democrat you may not like, such as Joe Manchin (D-W.Va.), can cast a vote for Chuck Schumer (D-N.Y.) and give Democrats control of the agenda, and if we have 51, control of committees. So, I say to the LGBTQ community, and every other minority community and women voters: Even if you must hold your nose when you vote, vote for the Democrat. Life for all of us will be so much worse if Republicans take control.
This is a year in which Democrats, especially in close Districts, should not be running primaries against incumbents who have shown they can win. This is not the time for progressives in the party to show they can win a primary, but then see their candidate lose in the general election.
It is the general election results that will determine how we can live our lives. Whether we will be able to move forward, even if not as fast as we want, instead of having Republicans take us back into the dark ages.
Peter Rosenstein is a longtime LGBTQ and Democratic Party activist. He writes regularly for the Blade.
Judy Heumann helped so many of us with disabilities to be out and proud
'Like the color of my eyes or the color of my hair, it is a part of who I am'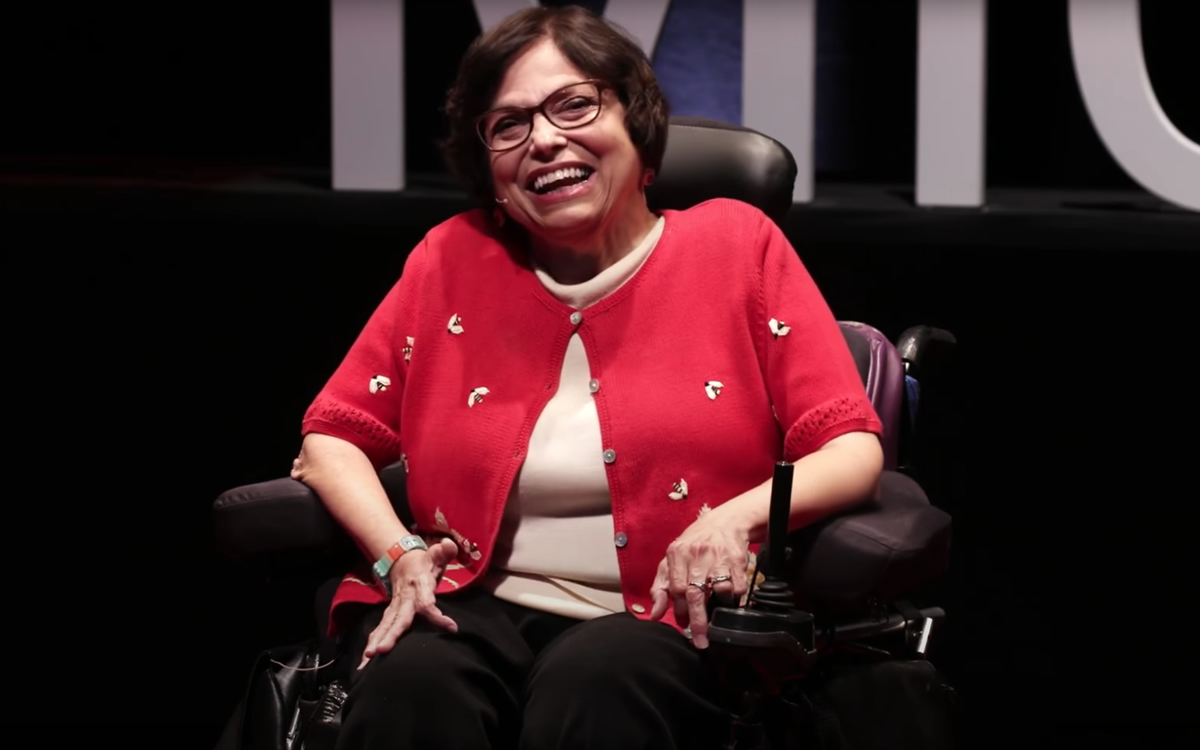 When I was growing up, people like me, who were disabled, were usually met with scorn, pity and exclusion.
On March 4, Judith (Judy) Heumann, a founder of the disability rights movement, died at 75 in Washington, D.C.
For decades, Heumann, who contracted polio when she was 18 months old, was a leader of a civil rights movement that changed the lives of millions of folks like me.
Judy (so many of us, whether we knew or not, connected with her on a first-name basis), was known as the "mother" of the disability rights movement. She was the Harvey Milk of our struggle.
You might think: why should LGBTQ people care about the passing of a disability rights leader?
Here's why: Nearly, 20 percent of people in this country have a disability, according to the U.S. Census Bureau. This includes LGBTQ+ people. An estimated three to five million people are queer and disabled.
Studies, including a study by the Map Advancement Project, reveal that queer people are more likely than non-queer people to become disabled. We face the double-whammy of anti-queer and disability-based discrimination. The MAP study reported that of the more than 26,000 transgender people surveyed, 39 percent reported having a disability.
If you're queer and have a disability (blindness, epilepsy, cerebral palsy, psychiatric disorder, etc.), you've likely run up against employers who don't want to hire you or restaurants who don't care to serve you. If you're a queer parent of a disabled child, you've probably had to fight to get your kid the education they need.
These battles are hard. But, thanks to Heumann and the movement she led, there are ways — from the Americans with Disabilities Act to working the media — to fight this injustice.
Heumann, who at 29 led a month-long protest that was the Stonewall of the disability rights movement, and in her 70s was the star of the fab, Oscar-nominated documentary "Crip Camp," was a powerhouse of energy, discipline, hard work and humor. She was a quintessential bad ass who worked for justice 24/7, and kicked your butt if you didn't."Kathi, get your self together!" commanded the voice over the phone, "or you won't get anything done."
It was 1987, and I was writing my first news story. I was interviewing Heumann about an historic protest that she'd led a decade earlier. It was the 10th anniversary of what is believed to be the longest non-violent sit-in a federal building.
In April 1977, more than 100 disabled people took over the (then) Health, Education and Welfare building in San Francisco. President Richard Nixon had signed the Rehabilitation Act into law in 1973. But, regulations, known as "504," a section of the Act that prohibited discrimination against disabled people by institutions (schools, hospitals, etc.) receiving federal funding, hadn't been signed. After protesting in the San Francisco building for a month and in Washington, D.C. (including at then President Jimmy Carter's church), the "504″ regulations were signed.
Heumann, who was an official in the Clinton administration and a special adviser in the Obama State Department, was tough, kind, and proud of herself and the movement that she founded.
For Heumann, who is survived by her husband and brothers, disability was a normal part of life, not a tragedy.
"I never wished I didn't have a disability," Heumann wrote in her memoirs "Being Heumann: An Unrepentant Memoir of a Disability Rights Activist."
When Heumann was a child, disabled children were often institutionalized. Like being queer, being disabled wasn't considered to be normal then.
Doctors advised Heumann's parents to send Judy to an institution when she was a child. But her parents, who were Jewish and had fled Nazi Germany, refused. This experience turned her mother and father against institutionalizing her, Heumann wrote in her memoir.
"If I'd been born just 10 years earlier and become disabled in Germany, it is almost certain the German doctor would also have advised that I be institutionalized," Heumann wrote, "The difference is that instead of growing up being fed by nurses in a small room with white walls and a roommate, I would have been taken to a special clinic, and at that special clinic, I would have been killed."
Just as it is if you're queer, if you're disabled, if you want to respect yourself, you need to be out and proud.
Judy more than anyone I've ever known, helped so many of us with disabilities to be out and proud. She taught us that being disabled isn't something to be ashamed of. That it's an important aspect of who we are.
Her disability, Judy often said, is, "Like the color of my eyes or the color of my hair, it is a part of who I am."
I knew Judy only from interviewing her over the years and being on an episode of her podcast "The Heumann Perspective." But Judy, whether you'd known for decades or just a few months, made you feel like you were a friend. She'd advise you, cheer you on and challenge you over the phone, in texts and on Zoom.
She almost got me, a non-make-up wearing lesbian, to wear lipstick (so I wouldn't look like a ghost on her podcast). Earlier this winter, Judy wondered why I didn't put my disability on my resume. Being nervous could be good, she said, when I was scared of reading at a poetry festival.
"If you don't respect yourself and if you don't demand what you believe in for yourself, you're not going to get it," Judy said.
Thank you, Judy for teaching us to respect ourselves and to demand our rights! R.I.P., Judy!
Kathi Wolfe, a writer and a poet, is a regular contributor to the Blade.
Latest Uganda anti-homosexuality bill incites new wave of anti-LGBTQ hate
Mbarara Rise Foundation appeals to international community for help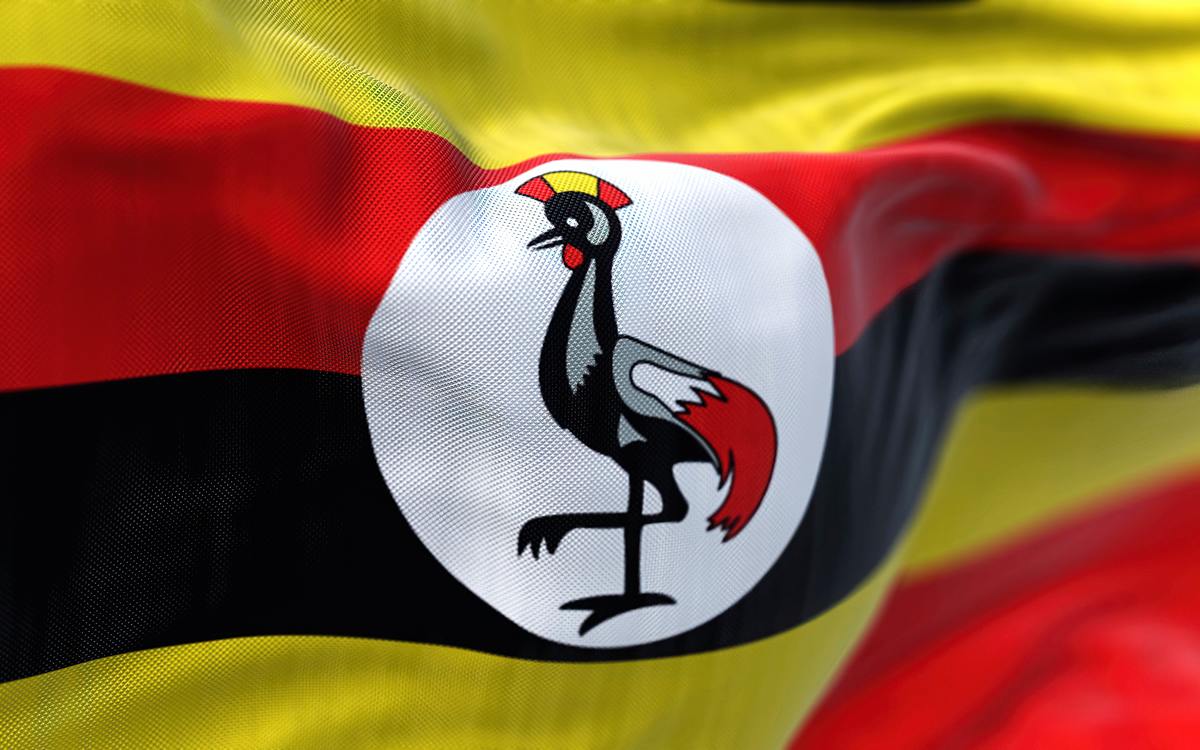 To the international community, 
I write to you today on behalf of the organization I lead, Mbarara Rise Foundation.
Since the year began, our rural grassroots LGBTQI+ communities have faced life threatening problems including an increased number of mob attacks, individual threats, police arrests and non-stop fears and insecurities arising from the homophobic campaigns happening in Uganda. Sadly, the Anti-Homosexuality Bill 2023 was introduced on March 9, inciting a new wave of anti-LGBTQI+ hatred.
This anti-homosexuality bill is worse than previous bills because, under this new law, simply identifying as LGBTQI+ means you have committed a crime. Even before the bill has passed, this homophobic action in Parliament has encouraged more of the general population, bloggers, celebrities and politicians to increase their hate campaigns all over the country. More than ever, Uganda is not a safe environment for us now. 
Currently, attacks are happening all over Uganda. Our communities have faced mob "justice" scenarios, threats and arrests and we have no legal recourse. Many of our constituents have received death threats, and in fact some have gone into hiding. This all increased dramatically when the bill was read in the Parliament and homophobic people are using it as a new excuse to inflict harm upon us. In just one of many examples, a transgender woman associated with our organization was beaten, publicly, by a group of cis men and she now sustains serious wounds. The police do not care.
Your voices are needed to speak out against these human rights abuses in Uganda. Your kind support is crucial and timely for us because we need protection, visibility and defense of our basic human rights. Mbarara Rise Foundation is working tirelessly to help LGBTIQ persons through building the capacity of the LGBTQI+ community, by documenting and advocating against violence, and through providing safety and security where we are able. We are fighting to increase access to legal counsel and justice and working to repeal homophobic laws and transform the attitudes of duty bearers towards LGBTQI+ persons. We cannot do this work alone.
These matters are urgent because Uganda needs interventions to protect the rights of LGBTQI+ persons amidst escalating violence and homophobia given the limited capacity of LGBTQI-led organizations, a shrinking civic space. In short, we need your outrage, your voices, and your support and we need it now.
Yours sincerely,
Real Raymond
Executive Director
Mbarara Rise Foundation