Attack ad blames Mendelson for rise in hate crimes
Council chair, activists dispute accuracy of campaign ad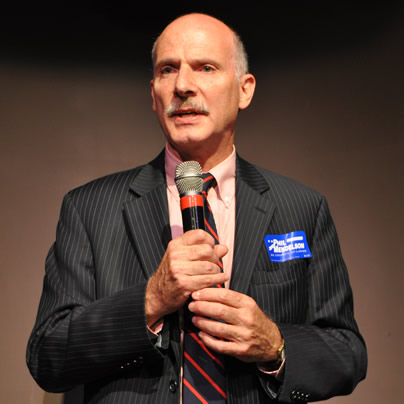 LGBT activists are defending D.C. Council Chair Phil Mendelson (D-At-Large) against an election campaign ad by the D.C. police union that accuses him of failing to take steps to prevent the number of anti-LGBT hate crimes from nearly doubling between 2009 and 2011.
The Fraternal Order of Police, Metropolitan Police Department Labor Committee (FOP), which serves as a police union, is calling on city residents to "vote no on Phil Mendelson" in the April 1 primary in which he is running for re-election.
Rick Rosendall, president of the Gay and Lesbian Activists Alliance; transgender activist Jeri Hughes; and gay activist and Advisory Neighborhood Commissioner Bob Summersgill called Mendelson a champion of LGBT rights and disputed the FOP's claim that he didn't adequately respond to hate crimes targeting the LGBT community.
In what appears to be a first-of-its-kind attack ad accusing a politician of failing to protect the safety of the LGBT community, the FOP ad says that when Mendelson was chair of the Council's Judiciary and Public safety Committee in 2009, he "sat by and did nothing as the Metropolitan Police Department's Gay and Lesbian Liaison Unit (GLLU) was dismantled."
The ad, which the FOP posted on its website and placed in the Washington Blade, goes on to say, "The result of Mendelson's failure to act? The police department's effectiveness in responding to hate crimes was weakened and it led to an almost 50 percent jump in hate crimes based on sexual orientation."
Kristopher Baumann, chair of the FOP, told the Blade that LGBT organizations and activists joined the FOP in 2009 in criticizing a decision by the police department to reorganize and restructure the GLLU in a way that most activists said would decrease its effectiveness.
Baumann noted that concerns about the GLLU reorganization were found to be correct by a report assessing the police handling of anti-LGBT hate crimes released earlier this year. The report was prepared by an independent task force created and led by the Anti-Defamation League of the national capital area at the request of D.C. Police Chief Cathy Lanier.
Most LGBT activists don't dispute the findings of the task force report that the reorganization of the GLLU by Lanier led to its becoming less effective in addressing hate crimes and led to strains in relations between the LGBT community and the police department. But Mendelson and some of his LGBT supporters, including Rosendall and Hughes, dispute the claim that Mendelson was responsible for these developments.
"The charge is inaccurate and false," Mendelson told the Blade in a statement on Monday. "Rather than doing nothing, I publicly disagreed with the MPD's decision to reorganize the GLLU, and this was the subject of a number of public hearings that I held — including several specifically focused on hate crime and MPD's handling of hate crime," he said.
Mendelson said he held separate hearings on hate crimes and determined that the increase in hate crimes targeting the LGBT community was likely due, in part, to improved reporting of hate crimes on the part of LGBT victims rather than an actual increase in the number of such crimes.
"It's easy for negative campaigns to level false charges days before an election, but the charges neither comport with the facts, nor are echoed by any of the LGBT groups that have actually worked on this problem," Mendelson said.
"This campaign to hold Phil Mendelson accountable is nothing more than an egregious campaign to smear and malign," said Hughes. "I know several rank and file officers," she said. "None of them feel that Phil Mendelson deserves this abuse – none."
Baumann, who has been a longtime critic of Chief Lanier, said Mendelson held "hearing after hearing" but chose not to take legislative action to correct longstanding problems associated with hate crimes reporting and the police Gay and Lesbian Liaison Unit.
Mendelson said the hearings were productive and that none of the LGBT advocacy groups or Baumann proposed legislative changes at that time.
"They forced MPD to address the issue — prior thereto they were downplaying it," Mendelson said of the hearings. "Police handling of [hate crimes] reports improved."
According to Mendelson, the hearings also prompted the independent Office of Police Complaints, which investigates citizen complaints against police officers, to weigh in on the issue and led to the revival of the then inactive group Gays and Lesbians Against Violence (GLOV).
Baumann said the FOP has not endorsed Mendelson's Democratic opponent in the primary, Calvin Gurley. Baumann said the police union's ad campaign was aimed at urging voters to "take another look" at Mendelson and decide how best to vote both in the primary and, if Mendelson wins on Tuesday, as expected, whether to vote for an opponent that surfaces in the November general election.
GLAA gave Mendelson a +10 rating on LGBT issues on a rating scale of -10 to +10, the highest possible score. The group gave Gurley a +1 rating.
Although most political observers believe Mendelson is the odds-on favorite to win Tuesday's primary, Gurley received close to 69,342 votes when he ran against Mendelson in a special election in 2012. According to Board of Elections returns, Mendelson won that election with 174,742 votes, with 3,017 voters writing in someone else's name on the ballot.
Hassan Naveed, co-chair of Gays and Lesbians Opposing Violence, and Jason Terry, an official with the D.C. Trans Coalition, didn't immediately respond to a request for comment on the FOP's attack ad targeting Mendelson.
Va. Senate subcommittee tables anti-transgender student athlete bill
Virginia Beach Republican introduced SB 766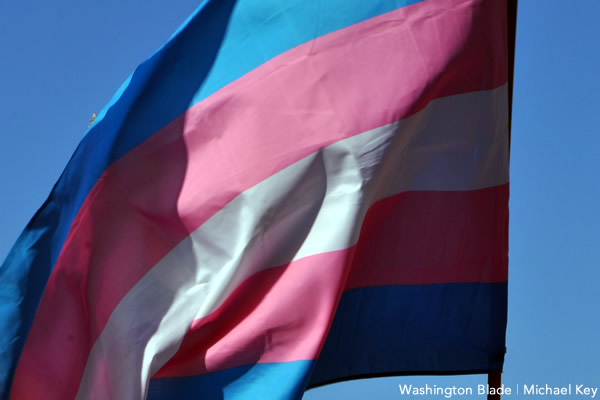 A Virginia Senate subcommittee on Thursday tabled a bill that would have banned transgender students from joining school sports teams that are consistent with their gender identity.
Senate Bill 766, which state Sen. Jennifer Kiggans (R-Virginia Beach) introduced on earlier this month, would have required "each elementary or secondary school or a private school that competes in sponsored athletic events against such public schools to designate athletic teams, whether a school athletic team or an intramural team sponsored by such school, based on biological sex as follows: (i) 'males,' 'men,' or 'boys'; (ii) 'females,' 'women,' or 'girls'; or (iii) 'coed' or 'mixed.'"
"SB 766 (trans sports ban) was passed by indefinitely (it died!) after a long line of speakers testified against it, affirming trans students' rights to participate in sports just like their cisgender peers," tweeted the American Civil Liberties Union of Virginia after the vote. "Trans students belong in sports. Period."
Republican Gov. Glenn Youngkin during his campaign said he does not support allowing trans children to play on sports teams that are consistent with their gender identity.
The General Assembly's 2022 legislative session began on Jan. 12 with Republicans in control of the House of Delegates. Democrats still control the Senate by a 21-19 margin.
A bill that would have eliminated the requirement that school districts implement the Virginia Department of Education's trans and non-binary student guidelines died in a Senate subcommittee on Thursday. The Senate General Laws and Technology on Thursday also tabled a religious freedom measure that would have undermined Virginia's LGBTQ-inclusive nondiscrimination law.
Hyattsville mayor dies by suicide
Kevin Ward and husband adopted son in D.C. in 2012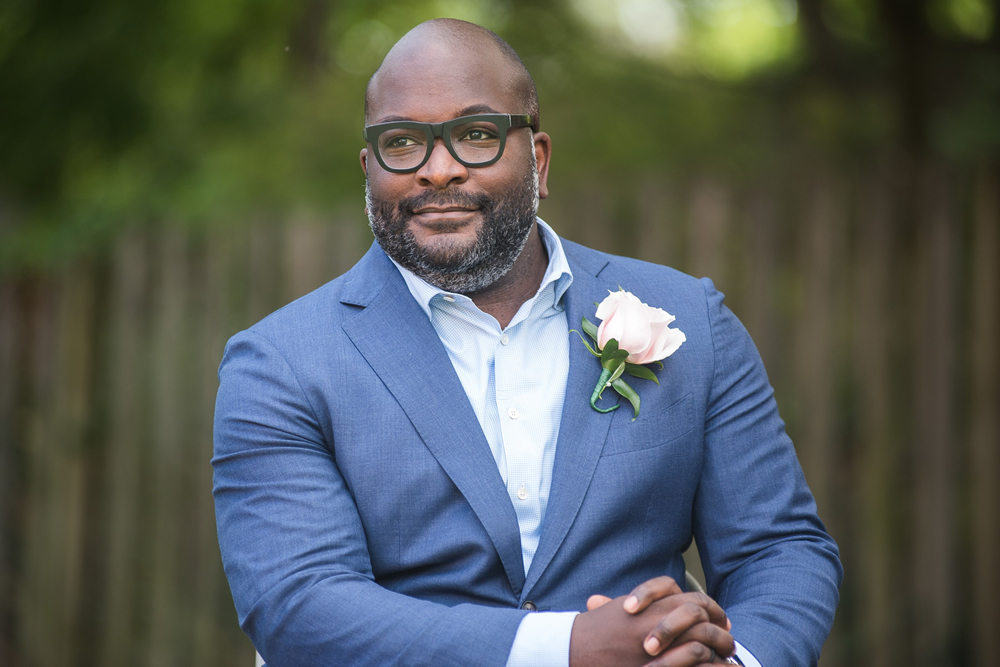 The city of Hyattsville released a statement on Wednesday afternoon announcing that their city's openly gay Mayor Kevin Ward had died one day earlier by an apparent suicide.
"The city of Hyattsville reports with great sadness that our beloved Mayor Kevin Ward passed away yesterday, Jan. 25, from an apparent self-inflicted gunshot wound," the statement says.
"Mayor Ward was a valued and trusted leader and a fierce advocate for all the people of Hyattsville," the statement continues. "We are heartbroken at this loss and extend our deepest sympathy to the mayor's family," it says.
"No further information is available at this time," the statement adds. "Details about services and remembrances will be shared when they are available."
The Washington Post reported that U.S. Park Police disclosed that Ward was found deceased in Fort Marcy Park in McLean, Va., with a "self-inflicted gunshot wound."
Ward, 44, became acting mayor of Hyattsville on Jan. 1, 2021, following the resignation of former Mayor Candace Hollingsworth. He was next in line to become mayor under the city's political system in his then-position as president of the Hyattsville City Council.
He won election to complete the remainder of Hollingsworth's term through 2023 in a May 11, 2021, special election, receiving 57.8 percent of the vote in a three candidate race, according to the Hyattsville election board. His closest opponent, Joseph Solomon, received 31.7 percent of the vote.
Nearby fellow gay mayors — Patrick Wojahn of College Park and Jeffrey Slavin of Somerset — said they got to know Ward through Maryland political circles and thought very highly of him.
"He was insightful, smart and dedicated," Wojahn said. "He always seemed very confident and together as a person. And he had a great sense of humor."
Slavin said he shared that remembrance of Ward, adding that he found Ward to be a "very nice person" dedicated to the people he served both as mayor and during his two terms on the Hyattsville City Council.
"There was noting in his public life that would have predicted this," said Slavin in referring to Ward's sudden passing.
The Washington Blade first reported on Ward in 2012 in a feature story on Ward and his then-domestic partner Chad Copeland when the two attended a ceremony at the D.C. Superior Court to complete the process of adopting their then-5-year-old son Norman. Ward and Copeland were among several gay couples who had their adoption papers signed by a judge at the ceremony.
On the website for his mayoral election campaign last year Ward said he and his family made Hyattsville their home in 2014 after he and his husband adopted their two sons.
"I am a pretty straightforward person," he said in message to voters on his campaign website. "I believe in listening more than talking. But when I talk, I am not one to mince words or tell people what they want to hear," he said. "I believe in doing the work. I believe that if I can help someone, then I can change her or his life," he continued.
"This is why I dedicated my career to providing the best technology to education and to human services, to help as many people as I can," he said.  
Ward was referring to his career in the field of educational and human services technology.
ANC supports license for Capitol Hill LGBTQ bar
Lesbian owners back 'settlement agreement' with restrictions on hours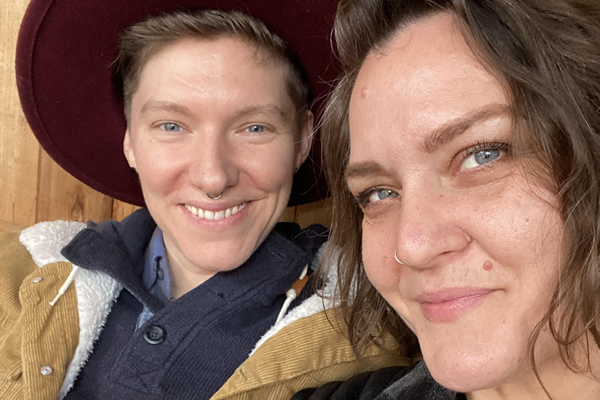 The Capitol Hill Advisory Neighborhood Commission 6B voted unanimously on Tuesday night to support a liquor license for the LGBTQ-owned As You Are Bar, which plans to open in a two-story building at 500 8th St., S.E. in a commercial section of Capitol Hill known as Barracks Row.
The ANC's decision to support the license took place at a virtual meeting attended by nearby residents and supporters of the bar after its owners, lesbian activists Jo McDaniel and Rachel Pike, agreed to the terms of an ANC settlement agreement that calls for restrictions in the hours the bar can offer dancing, entertainment, and music from a DJ.
The agreement means the ANC will not file a protest against the license before the city's Alcoholic Beverage Control Board, a development that would have delayed a decision on the license by the ABC Board by as much as seven months. A protest by the ANC could have cost the bar thousands of dollars in legal fees to contest the protest by providing legal arguments seeking the approval of the license.
The ABC Board makes the final decision on whether to approve all liquor licenses in the city.
McDaniel and Pike have said they plan to operate an upstairs dance bar during evening hours and a café on the first floor during the day as well as in the evenings that will be an inclusive space that "welcomes anyone of any walk of life that will support, love, and celebrate the mission of queer culture."
The two, who are business and life partners, say As You Are Bar will welcome people of all ages, genders, sexual orientations and gender identities as well as drinkers and non-drinkers as customers.
They have also told the ANC and nearby residents they have taken steps to soundproof the building, which they are renting, to ensure their plans to operate a dance bar with music from a DJ on the second floor will not disturb nearby residents.
Under terms of the settlement agreement, which was posted on the ANC's website prior to the start of the meeting, the bar's operating hours will be from 12 p.m. to 12 a.m. Sunday through Thursday and 12 p.m. to 3 a.m. on Friday and Saturday. Under D.C. law, bars are allowed to remain open for the sale of alcoholic beverages until 2 a.m. during weekdays and 3 a.m. on Fridays and Saturdays.
The Settlement Agreement further calls for As You Are Bar to restrict the hours of consumption of alcohol from 12 p.m. to 11:30 p.m. Sunday through Thursday and 12 p.m. to 2:30 a.m. on Friday and Saturday. It calls for allowing live entertainment and dancing (indoors only) from 12 p.m. to 12 a.m. Sunday through Thursday and from 12 p.m. to 1:30 a.m. on Friday and Saturday.
However, the agreement says DJ and amplified music will not be permitted after 8 p.m. on weekdays.
McDaniel told the Blade that at the request of As You Are Bar's attorney Richard Bianco, the ANC agreed to modify that restriction at the Tuesday night meeting to allow the bar to play "conversational" background music after 8 p.m. until closing time on weekdays.
Among other things, the agreement requires the bar comply with a noise mitigation provision to "ensure that sound, noise, and vibrations are not audible or felt beyond the curb or any other premises at any time." It also calls on the bar to provide an "appropriate number of staff" to monitor patrons as they leave the bar through the 8th Street entrance to "prevent loud voices and littering."
Under rules established by the ABC Board and the city's Alcoholic Beverage Regulation Administration or ABRA, if a settlement agreement is reached between an applicant for a liquor license and the ANC, a protest against the license by groups of five or more citizens is not allowed. Protests could still be filed by community-based civic groups and residents of an "abutting" house or residential facility.
In the case of As You Are Bar, no citizens group has emerged to oppose the license. There is just one abutting townhouse on E Street whose owner has expressed general support for the settlement agreement, according to McDaniel. But the resident has indicated she will not rule out a possible protest until Feb. 7, which is the deadline for filing a protest under ABRA's rules.