HIV virus removed from cells for first time
Temple University study may hold promise for future AIDS cure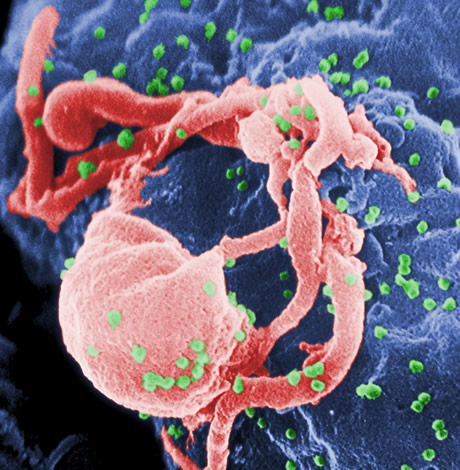 A team of researchers at Temple University in Philadelphia for the first time developed a way to extract the HIV virus from human cells in a laboratory setting, opening the way for further studies that could lead to a cure for AIDS.
In a study published July 21 in the journal Proceedings of the National Academy of Sciences, researchers said they developed a "DNA-snipping enzyme" called nuclease and a strand of RNA capable of targeting and removing the DNA of the HIV-1 virus from human cells.
"From there, the cell's gene repair machinery takes over, soldering the loose ends of the genome back together – resulting in virus-free cells," according to a statement released by the Temple University School of Medicine. A genome refers to the genetic material in cells.
"This is one important step on the path toward a permanent cure for AIDS," said Kamel Khalili, professor and chair of the Department of Neuroscience at Temple and the lead researcher in the HIV "removal" finding.
"It's an exciting discovery, but it's not yet ready to go into the clinic," Khalili said in the statement released by the Temple medical school. "It's proof of a concept that we're moving in the right direction."
Khalili, who heads a team of researchers that worked on the study, noted that since the human immune system cannot now remove HIV-1, a means of removing the virus through medical intervention is needed to find a cure for AIDS.
His research team found that the technique they developed to extract HIV-1 from cells might also work as a "therapeutic vaccine." Cells treated with the nuclease-RNA combination they developed "proved impervious to HIV infection," the Temple statement says.
The statement points out that although anti-retroviral drugs are highly effective in controlling HIV-1 for infected people, the virus remains hidden in the body's cells and can replicate in large numbers and cause serious health consequences if treatment is interrupted.
While promising, the new technique to remove HIV-1 from human cells faces a number of challenges before the technique is ready for patients, Khalili said in the statement. Among other things, he said researchers must develop a method to deliver the therapeutic agent to every infected cell as well as a means to countering the ability of HIV to mutate.
"We are working on a number of strategies so we can take the construct into preclinical studies," he said. "We want to eradicate every single copy of HIV-1 from the patient. That will cure AIDS. I think this technology is the way we can do it."
New CDC data shows HIV infections dropped, but mostly among whites
Socioeconomic factor into disproportionate rates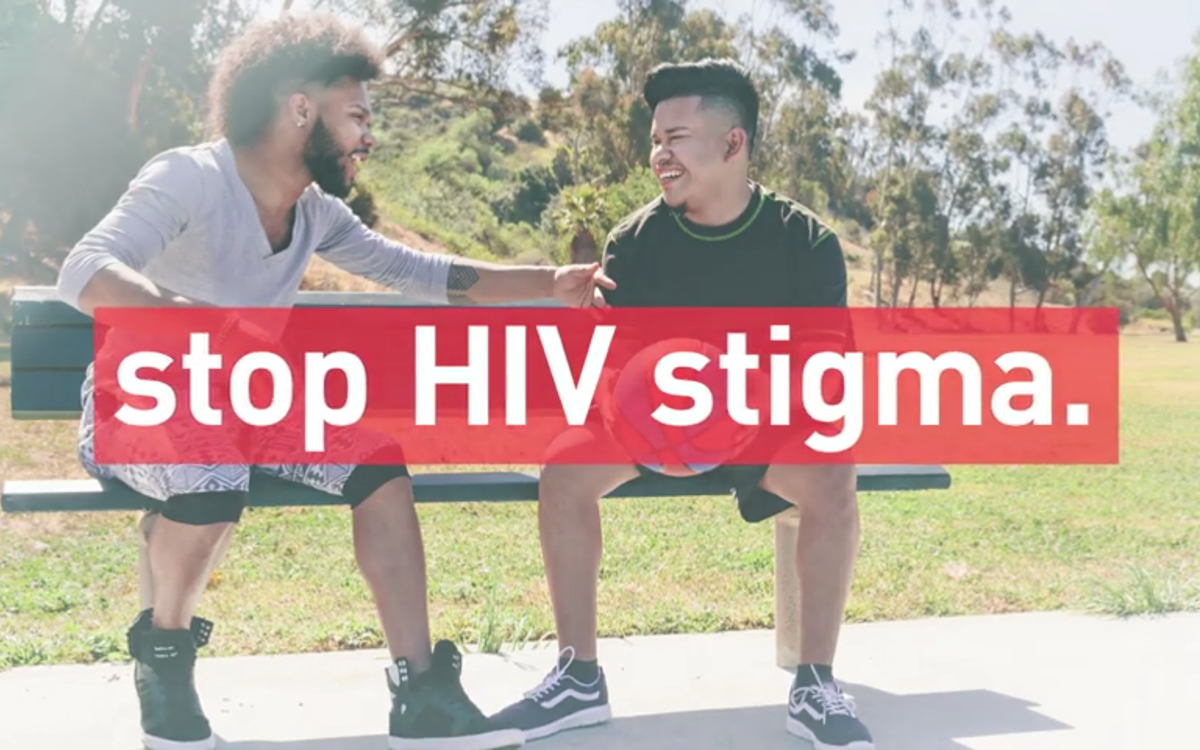 Data published Tuesday by the Centers for Disease Control and Prevention shows a significant decline in new HIV infections, but suggests the impact of prevention efforts was far less substantial for Black and Latino populations.
From 2017-2021, as rates of HIV testing, treatment and the use of pre-exposure prophylaxis (PrEP) medication rose, new cases dropped by 12 percent overall and by as much as 34 percent among gay and bisexual males aged 13-24.
The numbers show a "move in the right direction," CDC Director Rochelle Walensky said in a press release.
However, when broken down by race, the CDC found new infections were down by 27 percent and 36 percent, respectively, among Black and Latino populations, compared with 45 percent of whites.
Similarly, by 2021 about one third of those who are considered eligible were taking PrEP for HIV prevention, but the CDC noted this number includes "relatively few Black people or Hispanic/Latino people" despite the significant increase in prescriptions up from just 13 percent in 2017.
"Longstanding factors, such as systemic inequities, social and economic marginalization and residential segregation," Walensky noted, continue to act as barriers "between highly effective HIV treatment and prevention and people who could benefit from them."
She added, "Efforts must be accelerated and strengthened for progress to reach all groups faster and equitably."
Robyn Neblett Fanfair, acting director of the CDC's Division of HIV Prevention, said that "At least three people in the U.S. get HIV every hour — at a time when we have more effective prevention and treatment options than ever before."
"These tools must reach deep into communities and be delivered faster to expand progress from some groups to all groups," she said.
The HIV+Hepatitis Policy Institute issued a press release following the CDC's announcement of the new data, noting both the encouraging progress and need for improvement.
"It appears that our investments in HIV prevention are providing some positive results, but the persistent high number of new diagnoses and the low usage of PrEP among the communities most impacted by HIV point to the need for increased resources, particularly for a national PrEP program," said the group's executive director, Carl Schmid.
President Joe Biden's FY24 budget requested $237 million for a national PrEP program along with $850 million to support the U.S. Department of Health and Human Services' "Ending the HIV Epidemic in the U.S." initiative.
Officials eye mpox prevention, vaccination initiatives for this summer's LGBTQ events
New cluster of cases reported in Chicago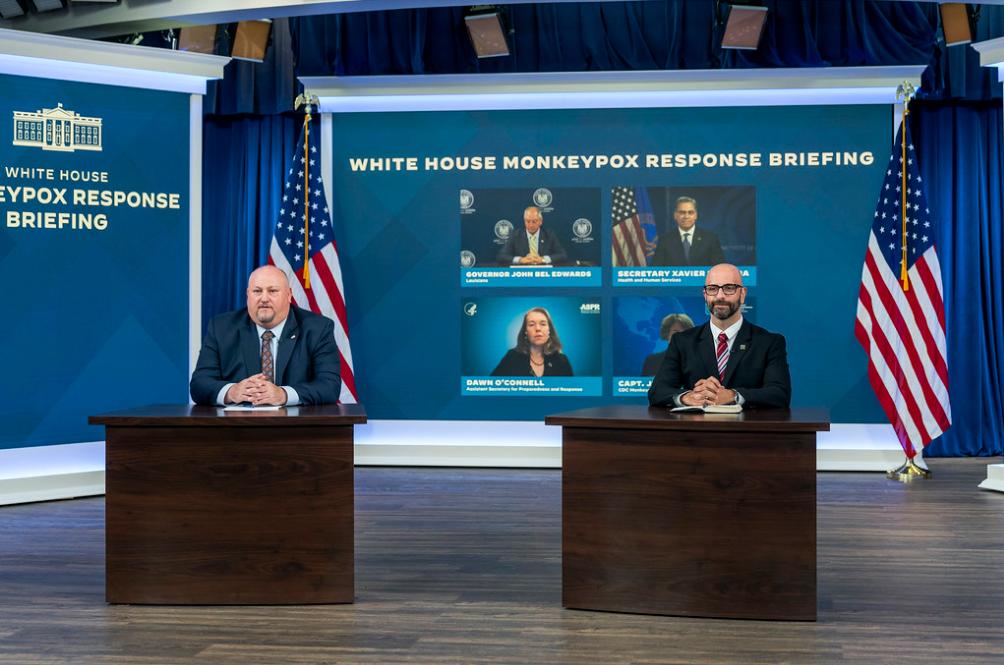 Federal health agencies, in coordination with their state and local counterparts and community partners, are exploring opportunities to offer mpox prevention initiatives and vaccinations at LGBTQ events this summer, Dr. Demetre Daskalakis said on Thursday.
Daskalakis, the deputy coordinator for the White House's national mpox response, described these deliberations in response to a question from the Washington Blade during a media telebriefing on mpox that was hosted by the Centers for Disease Control and Prevention.
The CDC on Monday issued a Health Alert Network Health Update on the potential risk for new mpox cases.
Since the peak of about 460 cases per day in August 2022, new cases have steadily declined, but following the cluster recently reported in the Chicago area, the update warns, "spring and summer season in 2023 could lead to a resurgence of mpox as people gather for festivals and other events."
"We have the vaccine, and we have organizations that are willing to do it," Daskalakis said during Thursday's call, adding that resources are available and can be deployed flexibly because they are built into existing "HIV and STI funding to allow for this work."
And the Mpox Crisis Response Cooperative Agreement, Daskalakis said, "provides even more resources locally for such efforts."
Daskalakis and CDC Mpox Response Incident Manager Dr. Christopher R. Braden also briefed reporters on findings from new studies on the efficacy of the JYNNEOS vaccine for the prevention of mpox.
That data, per the CDC's Morbidity and Mortality Weekly Report, reveals that "Among gay, bisexual, and other MSM and transgender adults aged 18-49 years, two doses of the JYNNEOS vaccine were 86 percent effective against mpox, indicating substantial protection against mpox."
Additionally, "All routes of vaccine administration provided similar protection."
FDA finalizes new blood donation guidelines
'A significant milestone for the agency and the LGBTQI+ community'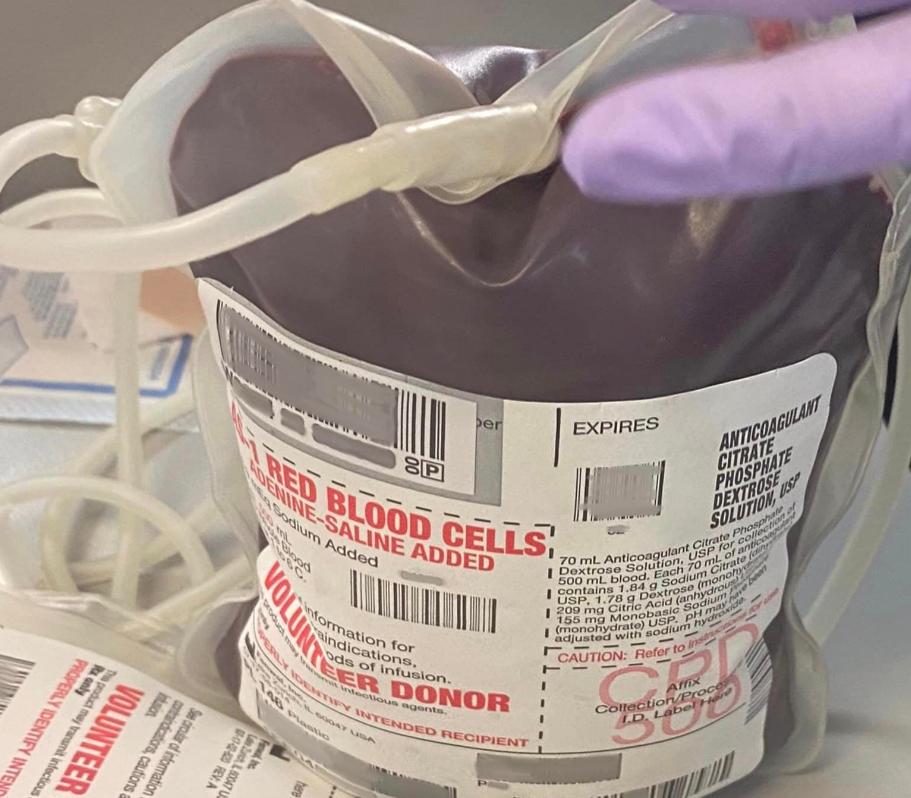 The U.S. Food and Drug Administration on Thursday finalized new guidelines for blood donation that will use a uniform individualized risk assessment questionnaire for respondents regardless of their sexual orientation, sex, or gender.
The move, which brings U.S. policy in line with procedures used in countries like Canada and the United Kingdom, marks a significant departure from longstanding bans targeting gay and bisexual men who have sex with men that were gradually eased over the decades since the AIDS epidemic.
"The implementation of these recommendations will represent a significant milestone for the agency and the LGBTQI+ community," said Peter Marks, director of the FDA's Center for Biologics Evaluation and Research, in a press release issued by the agency.
"The FDA is committed to working closely with the blood collection industry to help ensure timely implementation of the new recommendations and we will continue to monitor the safety of the blood supply once this individual risk-based approach is in place."
Under the new guidelines, prospective donors who have had a new sexual partner, or more than one sexual partner in the past three months, and anal sex in the past three months, would be ineligible.
So would those who are "taking medications to treat or prevent HIV infection (e.g., antiretroviral therapy (ART), pre-exposure prophylaxis (PrEP) and post-exposure prophylaxis (PEP)," because these drugs can delay the detection of HIV.