December 3, 2014 at 1:41 pm EST | by Steve Charing
Baltimore marks World AIDS Day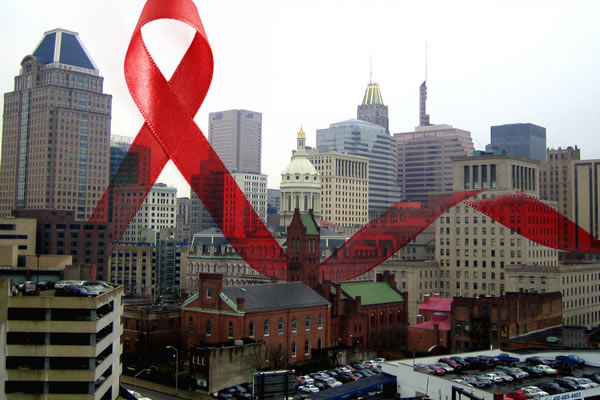 Using the theme, "Focus, Partner, Achieve: An AIDS-free Generation," there were several events around Baltimore to commemorate World AIDS Day on Dec. 1. The World AIDS Campaign's Global Steering Committee's theme was "Getting to Zero" for the annual observances from 2011 to 2015. The theme is about reducing new HIV infections, discrimination and AIDS-related deaths to zero through increased advances and equal access to HIV prevention, testing, treatment and care. Currently, more than 12,000 Baltimore City residents live with HIV.
B'more Aware of HIV attempted to break the Guinness World Record for the largest living red ribbon at Morgan State University. The event included a Get S.M.A.R.T Health Fair and Free HIV Testing. A World AIDS Day Resource and Involvement Fair took place at the University of Maryland, Baltimore, SMC Campus Center.
At the Mt. Vernon Place United Methodist Church across from the Washington Monument, Celebration of Community hosted a reading of the "Book of Life." It is a compilation of names of people lost to HIV/AIDS collected over more than 18 years. The service also included music and remembrances of those who have succumbed to the disease in the past year. Later there was a Celebration of Community World AIDS Day Service and Vigil to honor both those living and those who have died.
In addition, Chase Brexton Health Services of Mt. Vernon offered free HIV/STI counseling and testing from Dec. 1-5.
Bill Redmond-Palmer contributed to this report.