Je suis Charlie
Paris attack a tragic reminder that freedom of speech comes with high price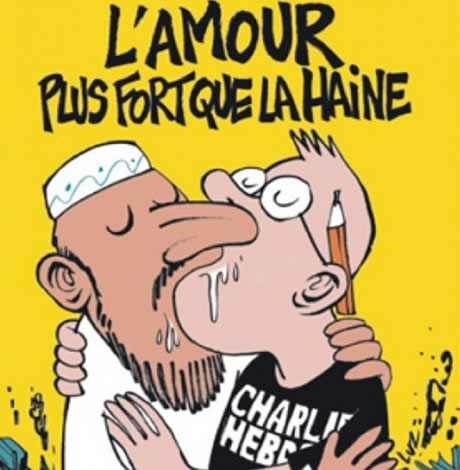 Last week's cowardly attack on the offices of Charlie Hebdo in Paris and the ensuing drama are a painful reminder that freedom of speech often carries a heavy price.
It's not the first time that Islamist extremists have targeted their critics — who fight with pens and paper and video — with deadly violence. And it certainly won't be the last.
The sheer horror of the attack should resonate with journalists everywhere. When journalists become the target of attack, the intent is to silence critics. It's more important than ever that journalists give voice to those standing up to this heinous behavior. The reaction — at least from Europeans — has been reassuring and overwhelmingly affirming. An estimated one million people marched peacefully in Paris over the weekend. Among them were world leaders, including Angela Merkel of Germany and Benjamin Netanyahu of Israel. But conspicuously missing from the march was any senior member of the Obama administration. It was a mindboggling mistake for the United States to be absent from such a high-profile show of support for our oldest ally.
And America's mainstream media aren't faring much better. The Washington Post, New York Times and Associated Press have declined to publish the Charlie Hebdo cartoons that helped inspire the attack. Those same outlets have gone into great detail describing the cartoons, so why not publish them?
"None of the images distributed by AP showed cartoons of the Prophet Muhammad," an AP spokesperson said. "It's been our policy for years that we refrain from moving deliberately provocative images."
This sudden hyper-sensitivity to Muslim sensibilities is hypocritical at best. From images of Andres Serrano's "Piss Christ" to photos of Westboro Baptist Church's virulently anti-LGBT protests, the AP has never shown such restraint before. The blackout on these cartoon images extends to broadcast and cable TV, with all major networks refusing to show them. Mainstream media outlets are infantilizing American audiences with this misguided policy rooted in fear. The entire world is talking about these images. It's the story. So show them!
In 2011, Charlie Hebdo published a cartoon on its cover that featured Stephane Charbonnier kissing a man dressed in traditional Muslim clothing under the headline 'Love is stronger than hate.' Charbonnier was the magazine's editor and was killed in the attack last week. We republish that image here in solidarity with Charlie Hebdo and those who died.
Opinion | Happy Pride everyone — except at Nellie's
Dragging a customer down the stairs an unforgivable act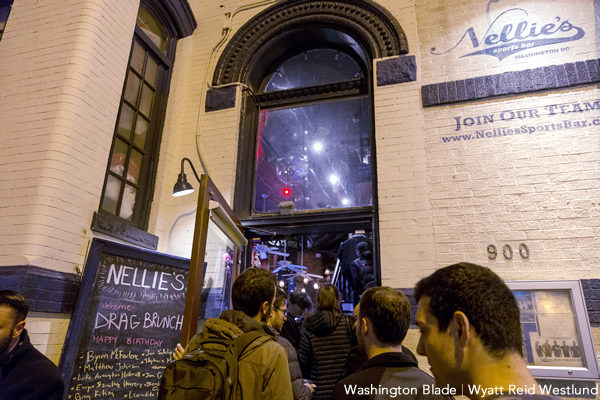 Last Saturday was the official start of Capital Pride or what I refer to as "Community Pride" in the District of Columbia. We have Black Pride, Youth Pride, Silver Pride, Trans Pride and Latinx Pride but Capital Pride in theory embraces all parts of the diverse LGBTQ+ communities within the DMV.
We did not have any face-to-face Pride celebrations in two years due to COVID-19. Fortunately, the COVID-19 gathering restrictions were lifted on June 11 and the 2021 version of Capital Pride was a scaled down event with a short participatory march led by Vice President Harris and D.C. Mayor Muriel Bowser.
While I was not able to attend the Capital Pride march or rally, I lived vicariously through the many social media postings of the weekend celebrations by friends and colleagues who were taking advantage of the beautiful weather as well as the now wide-open LGBTQ+ clubs and bars. The local television stations highlighted the positive energy and joyful expressions of Pride from Dupont Circle to Freedom Plaza on the evening news. So imagine my surprise when I started receiving messages showing a video of an incident at Nellie's Sports Bar.
My first reaction was "here we go again, another fight scene at Nellie's." Then after viewing the video several times, I realized the video showed a young woman later identified as Keisha Young, being dragged down the stairs by the hair by two security guards. Now I have been going to clubs and bars around the globe for almost four decades and I have never seen or heard a bar or club patron being dragged down a set of stairs by security. I have seen people pushed down a set of stairs. I have seen people kicked down a set of stairs. I have seen people fall down a set of stairs. And the stairs at Nellie's are steep, reminding me of the stairs to my grandmother's cellar.
My second reaction was: What type of egregious behavior would warrant this type of brutal response? Did Young stab or cut someone? Did she put someone's life in danger? I would later find out through the news media that Young, a Morgan State University student, was out celebrating Pride weekend with friends and may have been mistaken for another patron who allegedly tried to sneak in a bottle of alcohol. I was not there so I can only go by what I saw on the video and the statements of other patrons. Regardless of the circumstances, security has no business dragging anyone out of any place unless patrons are in danger, or a weapon has been presented. The more I watched the video, the more I became disgusted.
Truth be told, Nellie's has been a place of fights and bloodshed over the past few years. In June of 2017, several local community-based individuals and organizations (including the Center for Black Equity and the Collective Action for Safe Spaces) worked with Nellie's management and staff to address security and cultural respect issues. Security issues were addressed and for a while things were relatively peaceful. Granted, I still heard complaints from patrons about how they were treated by staff.
Here is my final thought: I have certain expectations when I enter a bar or club — straight or queer. The expectation is remarkably simple. No. 1 is that I am treated with respect by staff and patrons, and No. 2 is that I am provided with a safe environment to enjoy socializing with my friends. While it's sometimes difficult for bars and clubs to control the behavior of its patrons, there are security techniques on how to handle difficult customers and I suspect that dragging a person down a set of stairs is not in the club's security training manual.
Where do we go from here? Nellie's has issued a statement of regret, fired the security company, and will remain closed for the rest of the week. Good first steps but I have another suggestion for the owner: Stay closed and sell the business as Nellie's is finished!
Earl D. Fowlkes, Jr. is president and CEO of the Center for Black Equity.
Opinion | Pack your suitcase, it's time to travel again
The world awaits those who are vaccinated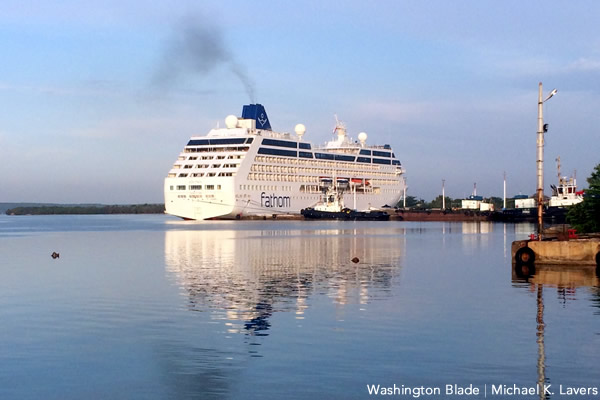 The light at the end of COVID for me means going back to cruising, no not online, but on the high seas. Each of us has a place we wanted to visit before the pandemic and are now planning to take that trip. For me it's a transatlantic cruise on the Celebrity APEX. After COVID, traveling won't always be easy, especially internationally.
The excitement of seeing the light at the end of the COVID tunnel was never more obvious than when watching the thousands of people participate in D.C.'s Pride walk. The energy was infectious.
Planning my cruise began two years ago. It was cancelled in 2020 and rescheduled to sail Oct. 21, 2021 from Barcelona. Until recently, no one knew when cruise ships could begin to sail again. First to announce regular sailings was Celebrity with summer sailings out of Athens. With that knowledge I made flight arrangements to Barcelona. Then the CDC announced with appropriate precautions they could start sailing from U.S. ports on June 26. I still waited with baited breath to see if my cruise would go. Now I know it will but the APEX will leave Barcelona on Oct. 10 instead of the 21. Kudos to American Express travel for helping to make my ticket changes at the same price. Some of you may be finding airlines are now jacking up their prices.
The other change was Celebrity cancelled a planned stop in Lisbon, a city I looked forward to seeing, having never been there. But nothing will take away from the excitement I will feel when walking up the gangplank and being shown to my stateroom on Oct. 10. With three ports of call in Spain; one in Portugal; and one in the Canary Islands it will be a fantastic voyage because for me the best times are those when the ship is at sea and we will have eight days at sea.
Then there is the idiot Republican governor of Florida, Ron DeSantis, trying to insist cruise ships leaving from his state allow anyone to sail with or without a vaccination. One would think after the Celebrity Millennium sailing out of St. Marten had two vaccinated guests test positive with breakthrough infections and no symptoms he would agree it was fortunate Celebrity had mandated all crew and passengers be vaccinated, based on CDC guidelines, preventing spread of the virus. This actually made me feel more positive about going on my cruise.
According to CNN travel "More of Europe is opening up to US leisure travelers in time for summer — especially the fully vaccinated. Travel heavyweights France and Spain are the latest to open their doors. It is important if you want expert input into your travel decision, to view the websites of the US State Department and the US Centers for Disease Control and Prevention, which provide COVID-19 risk assessments by country. Both agencies rate many of the countries open to U.S. travelers at Level 4, the highest risk for COVID-19. Also, remember that all air passengers age two and older must show proof of a negative COVID-19 test that's no more than three days old to enter the United States. So if you want to travel internationally make sure you are up to date on the latest documents and information you will need to do so safely.
Instead you may decide to stay in the United States and see some of the sights you haven't had time to visit before. Travel the California coast on Highway One and see Big Sur. You will be amazed at places like the Grand Canyon, or national parks like Yosemite, Yellowstone, or Acadia in Maine. Stop and see Mt. Rushmore on your travels. States across the nation are opening up and if you are vaccinated you can feel pretty comfortable even if you come across some idiots who haven't taken advantage of the opportunity to make their own and other's lives safer. We must never forget all those who lost their lives during the past year but let it remind us life is short and we must live it to the fullest while we can.
So pack your bags, be prepared to deal with the unexpected, but have a great time wherever your travels take you.
Peter Rosenstein is a longtime LGBTQ rights and Democratic Party activist. He writes regularly for the Blade.
First rejected, then outed in church, bisexual teen questions Christianity
Her mother outed her at church. She is still trying to pick up the pieces.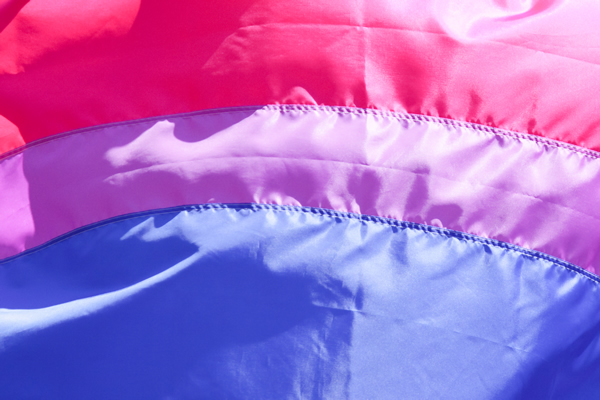 Editor's Note: The author of this story needs to remain anonymous for reasons you will read about. She is a rising 11th-grader and lives in Maryland. This article is part of our 2021 Youth Pride issue in partnership with the Urban Health Media Project.
I was only in sixth grade when I knew I was bisexual. I had first come out to my classmates; well, it was more like they had found out. Surprisingly, they were cool with it and accepted it. Looking back on it, I didn't care what they thought about my sexuality, mainly because I'd been so used to being the outcast that it wouldn't matter if they accepted it or not.
Growing up, I got bullied a lot. This bullying, combined with being an African immigrant, caused me to keep to myself for most of my younger years.
I really wanted acceptance from my family, and most importantly, my parents. I thought that if my parents accepted me and loved me the way I am, then the world would accept me, too. Sadly that was not the case.
Both of my parents are immigrants from the same African tribe and firmly-rooted Christians in the faith. They are ordained ministers. My parents' cultural and religious identities are defining traits for both of them.
I've grown up in church most of my life, and it felt suffocating trying to explore my sexuality when everything I was being taught told me my feelings were sinful and I would "burn in hellfire" for them.
One Sunday after church, we had just gotten home. I had made my way to my mom's room after deciding I couldn't keep my sexuality a secret anymore.
I remember feeling sick trying to find the words to tell my mom I was bisexual; after standing in my mom's room for about five minutes, I finally found the courage to say, "Mommy I'm bisexual." The frog in my throat had jumped out, and tears began to fill my eyes. I had come out to my mom!
She just looked at me like I was confused and didn't know what I was talking about. It hurt for her not to accept me, but I thought she would pretend I had not come out to her, and life would go back to normal. If that had been the case, I would not be telling this story.
A couple of weeks later it's Sunday again, and we're at church. My mom is on the pulpit leading prayers. In front of the whole church congregation, she outs me without my permission and then proceeds to use it as a prayer point against the "gay agenda," which I see as just another way to confuse children and declare their lifestyles sinful.
I have been to a variety of churches growing up, and the hypocrisy I've seen is galling. I've heard Christians say being gay is wrong and "of the devil" and that gay people will burn in hell, while those same people look the other way in the face of other sins referenced in the Bible such as infidelity and stealing.
That day, in that church, I was broken. I was hurt. I wanted to cry. I wanted to run away, but we were in public, and I didn't want to cause a scene.
My mother went on like she didn't do anything wrong and went back to her everyday life. I felt emotionally violated; my trust was betrayed. Ever since that day, our relationship has never been the same, and it will never be the same.