Federal GLOBE founder Len Hirsch dies at 59
Spent 26 years at Smithsonian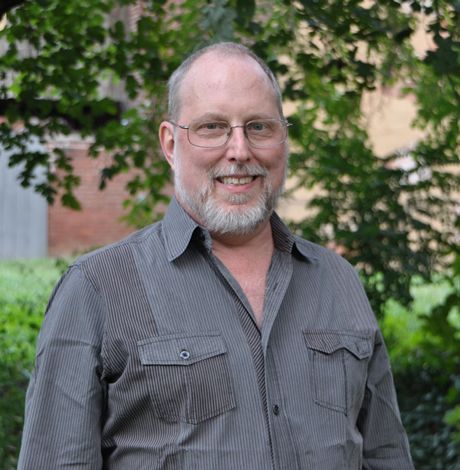 Leonard P. "Len" Hirsch, a senior policy adviser at the Smithsonian Institution in Washington for 26 years and founder of the organization representing LGBT employees of the federal government known as Federal GLOBE, died June 12 at the National Institutes of Health Hospital in Bethesda, Md. He was 59.
Friends said the cause of death was cancer.
Hirsch has been credited with playing a key role in bringing together scientists and public policy makers in his role as senior policy adviser at the Smithsonian's Office of International Relations and the Office of the Under Secretary for Science from 1988 to 2014.
A statement released by those who knew him at the Smithsonian says Hirsch, who specialized in global environmental issues, helped to found the Global Biodiversity Information Facility (GBIF), an international data gathering operation that "allows anyone, anywhere to access data about all types of life on earth, shared across national boundaries via the Internet," according to its website.
The statement says Hirsch represented the Smithsonian before national and international meetings and organizations, including the Convention on Biological Diversity, a group founded by a 1992 international agreement on conservation of natural resources.
"He also dealt with a wide range of issues in history, art and culture, as well as astronomy," the statement says.
Information released by D.C.'s Rainbow History Project says Hirsch in 1988 organized the first meeting of the Gay, Lesbian, Bisexual, and Transgender Employees of the U.S. government that became known as Federal GLOBE. It happened during his first year working at the Smithsonian.
A short time later he was elected president of Federal GLOBE, a position he held for more than 10 years.
Hirsch also played a lead role in founding a GLOBE chapter at the Smithsonian and helped others form GLOBE chapters at more than a dozen federal government agencies.
"He was an important, early voice for LGBT rights for U.S. federal government personnel," said Selim Ariturk, president of GLIFAA, the GLOBE-affiliated group representing LGBT employees in U.S. foreign affairs agencies. "Len was a great friend and supporter of GLIFAA since our organization's inception in 1992."
Richard Socarides, who served as the White House liaison to the LGBT community during the administration of President Bill Clinton, said Hirsch worked hard behind the scenes to lay the groundwork for an executive order that Clinton issued in his second term banning sexual orientation discrimination in the federal workforce.
"I remember Len as a tireless advocate not only for LGBT federal employees but for civil rights for all Americans," Socarides said. "He was such a warm and dignified presence, even while a most vigorous advocate."
Hirsch was born and raised in Queens, N.Y. Nancy Gray, a friend since the two were teenagers, said Hirsch graduated from Benjamin Cardozo High School in Bayside, Queens before starting at Pomona College in Claremont, Calif., where he received a bachelor's degree in International Relations in 1976.
He received both a master's degree in 1978 and his Ph.D. in 1980 in political science at Northwestern University in Chicago.
After completing his doctorate degree Hirsh landed a teaching job at the University of South Florida in Tampa, where he helped start an LGBT faculty organization, according to a Rainbow History Project write-up on Hirsch at the time he was named one the of group's LGBT Pioneers.
The write-up says that during the 1984 annual conference of the American Political Science Association, Hirsch helped organize the first meeting of what became the association's Lesbian, Gay, Bisexual and Transgender Caucus.
It says Hirsch moved to D.C. in 1985 to join his partner, Kristian Fauchald, whom he met in 1983. Fauchald, a marine biologist, began a 35-year career at the Smithsonian in 1979, where he conducted research at the Smithsonian's National Museum of Natural History.
In his first three years in D.C. prior to joining the Smithsonian, Hirsch worked for a data management firm, started a company that produced a personal computer, and conducted research under a U.S. Department of Education grant at Prince George's Community College, the Rainbow History Project's write-up says.
During their years together in Washington, Hirsch and Fauchald became domestic partners in 2001 and married in 2008 in California. The couple's 32-year relationship ended when Fauchald died in April of this year at the age of 79.
"We are heartbroken from the loss of Len so soon after Kristian passed away, but find comfort believing they are now together again," said Merete Fauchald, a member of the Fauchald family, in a Facebook posting earlier this week.
Scott Miller, the Smithsonian's Deputy Undersecretary for Collections and Interdisciplinary Support, said he worked closely with Hirsch for 15 years.
"He knew what was going on in both the science community at large and across the Smithsonian very well," said Miller. "He was one of those people who were good at building bridges between what was going on somewhere else, what was going on at the Smithsonian, and who should know each other," he said.
"He was a professional networker before the term was trendy," said Miller.
Gray, an attorney in Los Angeles, called Hirsch a "brilliant and generous" person. "Len was dedicated to the pursuit of truth and scientific fact," she said. "And he was blessed to have an extraordinary group of friends around him, and several of us were there when he died."
She said that in keeping with his wishes, Hirsch was to be cremated. Gray said a memorial service is being planned for July 28 in Washington at a location to be announced soon.
He is survived by his father, Michael Hirsch, and a wide circle of friends and relatives.
Virginia Beach high school students stage walkouts to support transgender rights
City's school board approved policy to out trans students to parents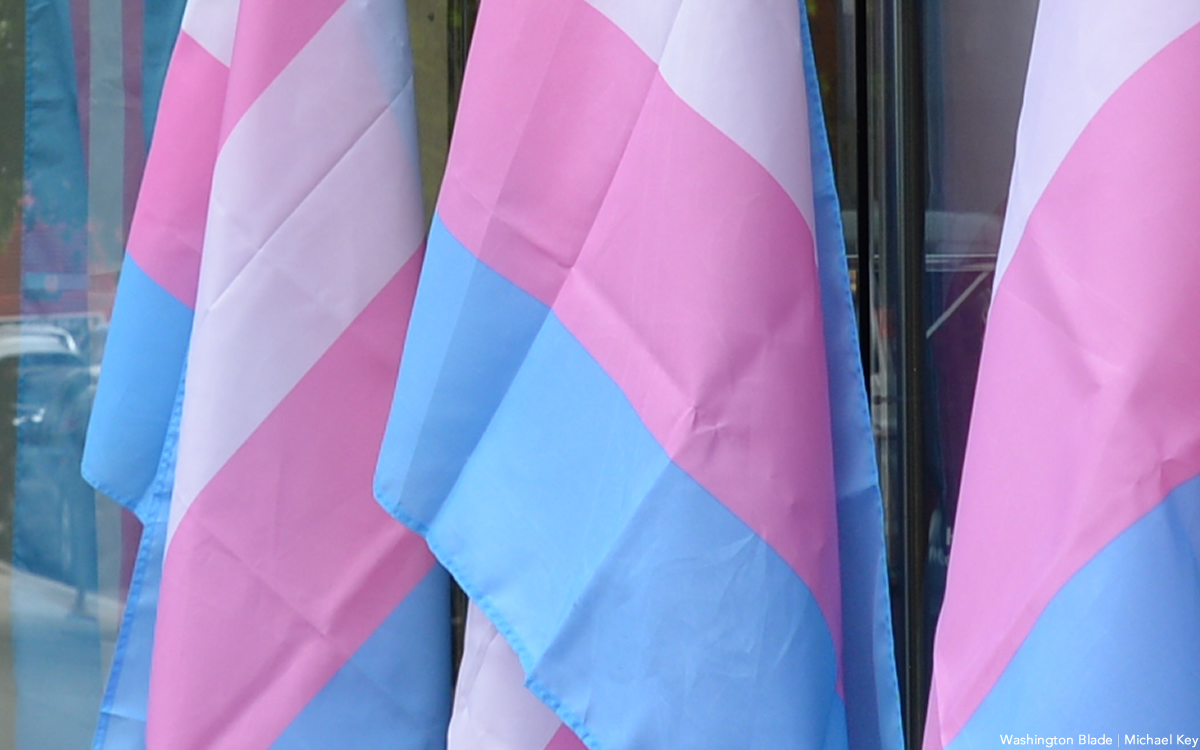 Students at five Virginia Beach high schools on Friday staged walkouts in support of transgender rights.
The walkout is in response to the Virginia Beach School Board approving policy 5-31, which the Pride Liberation Project says will require schools to out trans students to their parents.
Students have been organizing walkouts across the state since Republican Gov. Glenn Youngkin earlier this year announced new guidelines for trans and nonbinary students.
"Students like me aren't going to be able to talk to our teachers if we're constantly worried about our school officials calling home to forcibly out us," AJ, a trans Kellam High School Student, told the Pride Liberation Project.
Pepco, Exelon announce $2.7 million in funding for four minority-owned businesses
'It's good business sense to bring more people to the table'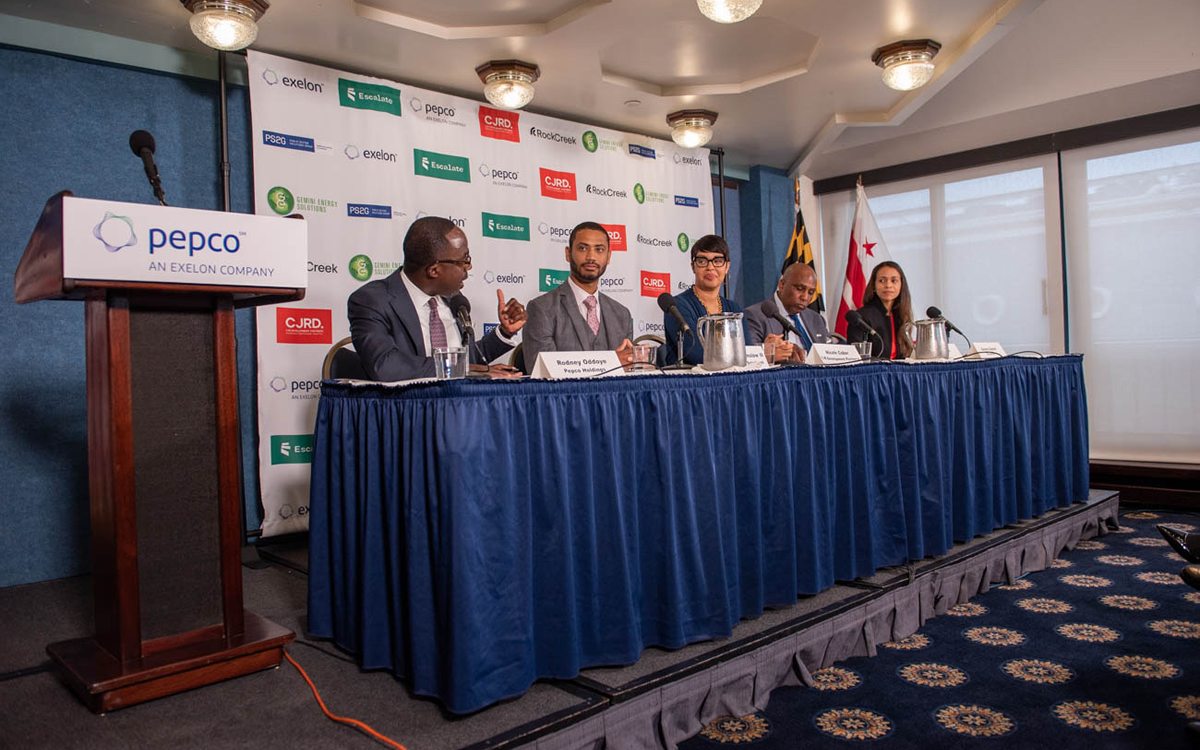 Pepco and Exelon announced a $2.7 million investment in four minority-owned businesses on Friday.
"Today's been a long time coming," said Pepco Vice President of Governmental and External Affairs Valencia McClure.
Pepco's parent company, Exelon, launched the Racial Equity Capital Fund (RECF) in 2022 to expand capital access to diverse businesses. This latest $2.7 million investment is just a portion of RECF's $36 million in funding.
At the announcement, D.C. Mayor Muriel E. Bowser spoke about the other ways Pepco and Exelon have "put their money where their mouth is" through their partnership with the D.C. Infrastructure Academy. She reported that all 22 of the residents that graduated from the program last week have a job offer from Pepco.
"We know that is not just a job, but a career," she said to the crowd's applause. "We know that working together, we can invest in D.C. residents, provide opportunity, and ensure that our D.C. businesses are a part of D.C.'s growing prosperity."
The four minority businesses that received funding were Gemini Energy Solutions, Public Sector Solutions Group, CJR Development Partners, and Escalate.
"It's good business sense to bring more people to the table," said fund recipient Nicole Cober, CJR Development's Principle Managing Partner.
Gemini Energy Solutions, which is Black owned, received $1 million, the most of the four companies. Its mission is to equitably scale energy efficiency to marginalized communities. For the founder and CEO Anthony Kinslow II, this investment means that he is able to get paid and advance the work of his organization.
"We are now able to accelerate the work in our software and technology development," he said. "What we were going to do in two years, we are now going to do in six months."
For Escalate, a workforce development platform focused on frontline worker retention, the funding means that it will be able to double the pay for frontline workers.
Public Sector Solutions Group CEO Darryl Wiggins emphasized that this investment was not just 'charity' work, but mission-driven work.
"The principle and the intent is greater than the money we receive," he said. Public Sector Solutions is Black owned.
Public Sector Solutions Group received a $600,000 debt investment; CJR Development, a minority and woman-owned small business, received a $600,000 debt investment; and Escalate, a majority Black and woman-owned company, received a $500,000 equity investment.
Exelon launched the RECF in partnership with RockCreek, one of the world's largest diverse-owned global investment firms, in 2022. The RECF expands capital access to diverse businesses so they can create more jobs, grow their companies and reinvest in their neighborhoods and communities, according to a statement from Exelon.
New RECF applications are accepted on a rolling basis. Interested businesses may apply online or contact RockCreek at [email protected] for more information.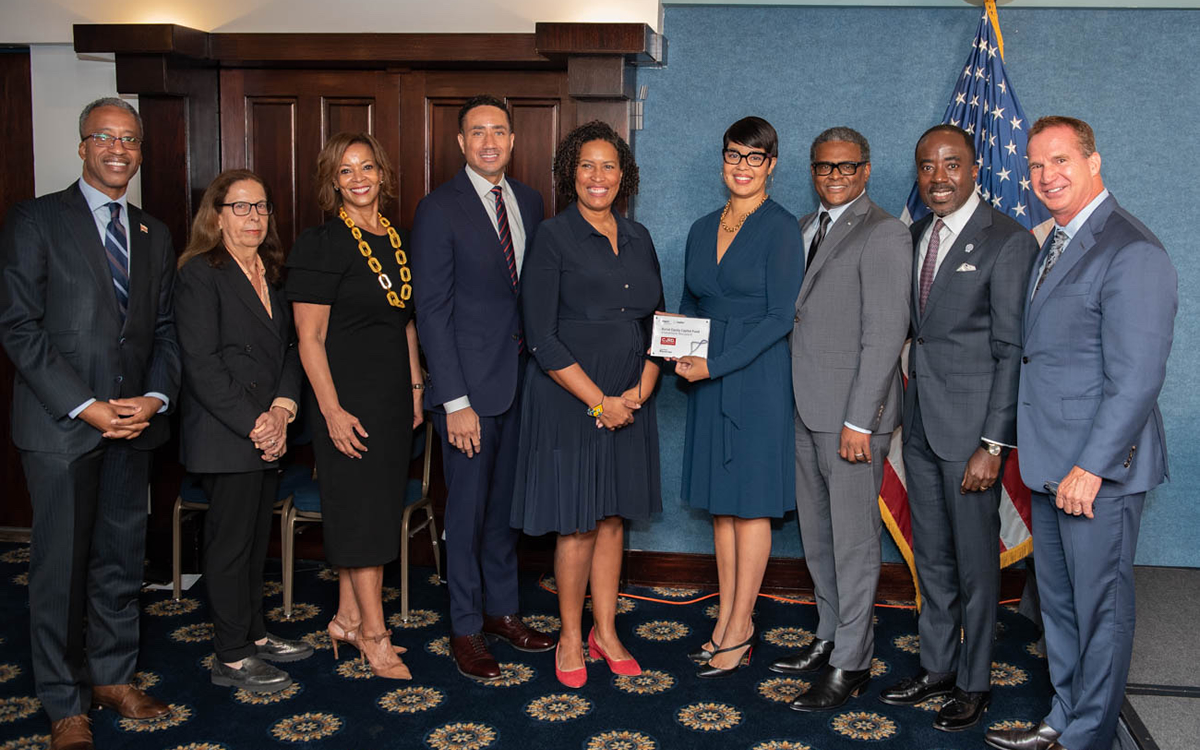 Comings & Goings
Armstrong recognized with Lifetime Achievement Award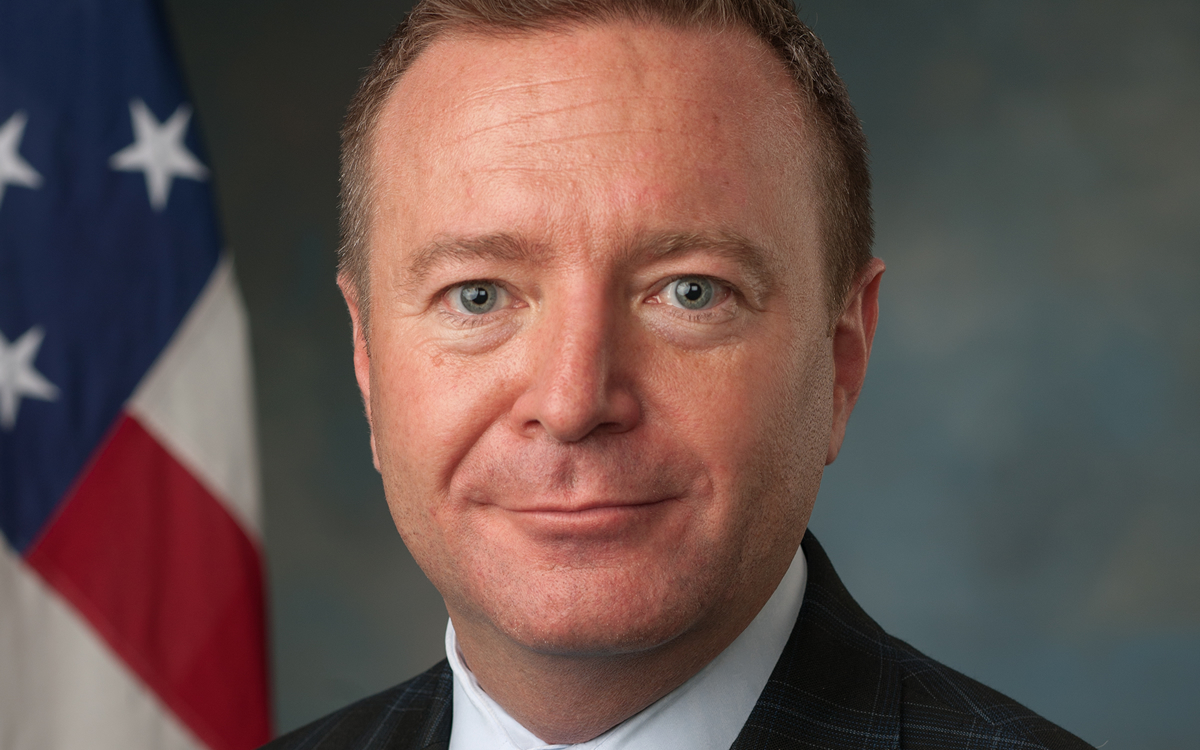 The Comings & Goings column is about sharing the professional successes of our community. We want to recognize those landing new jobs, new clients for their business, joining boards of organizations and other achievements. Please share your successes with us at: [email protected].
Congratulations to Lynden C. Armstrong on his Lifetime Achievement award from the Congressional Management Foundation in recognition of his exemplary public service in Congress.
Upon receiving the award Armstrong said, "This recognition is not just a personal achievement, but a testament to the unwavering dedication and hard work of colleagues and mentors who have been with me on this journey. I've dedicated my entire career to public service within the Senate, where recognition isn't the primary motivation for our work, making this recognition even more humbling." He is currently Deputy Assistant Senate Sergeant at Arms and Chief Information Officer.
Armstrong started his career with Sen. Pete Domenici (R-N.M.), where he rose to Deputy Chief of Staff in his more than 13-year stint. In 2004, during his tenure with Domenici, amid a debate on the Federal Marriage Amendment, Armstrong became a co-founder of the Gay, Lesbian and Allies Senate Staff (GLASS) Caucus. In 2014, he moved to the Sergeant at Arms CIO organization, where he established a new department within the CIO that was crafted to engage Senate offices in comprehending and harnessing technologies provided by the SAA.
Lynden has previously served as Chief Clerk on the U.S. Senate, Committee on Rules and Administration, and with the U.S. Senate, Joint Congressional Committee on Inaugural Ceremonies, as Deputy Inaugural Coordinator, 2012–2013. In that role among other responsibilities, he served as civilian liaison to the National Special Security Event Executive Steering Committee and subcommittees, including the Capitol, USCP, Crowd Management, Public Relations, Transportation, and credentialing, and as liaison to the Joint Task Force – National Capital Region.