June 19, 2015 at 5:35 pm EDT | by Staff reports
Higher lesbian drinking rates explored
DETROIT — Higher rates of alcohol abuse among lesbian and bi women may stem from a disconnect between who they are attracted to and how they identify themselves a new study has found.
"In psychology, it is commonly believed that humans have a basic need for consistency," a study author said in an email to the Detroit Free Press, which reported the findings. "In general, acknowledging an apparent disconnect between one's beliefs and behaviors can increase feelings of anxiety and discomfort. Alcohol is a drug that may be particularly useful to avoid or distract yourself from focusing too much on yourself or being intensely introspective."
Researchers studied several hundred women over a 10-year period to find an answer, the results of which are published in this month's issue of the Journal of Health and Social Behavior. Such identity frustration might be more common in non-straight women than men because women are more likely to experience sexual fluidity — changing or evolving orientation — over the course of their lifetime.
One factor considered was age. Older lesbian and bisexual women showed to be at greater risk for hazardous drinking. Clinical acceptance of sexual fluidity is relatively new, researchers said — perhaps too new to assuage the mindset of those of a certain age, the Free Press reports.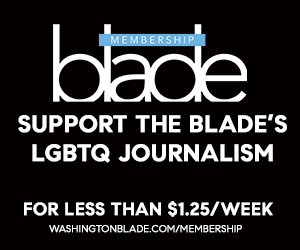 Sign Up for Blade eBlasts