Mika's magic touch
Pop wunderkind shines on gayest album yet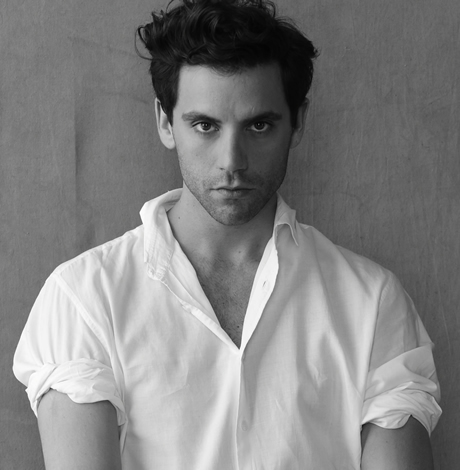 It's pretty staggering to note in retrospect when pop acts — or any artist — were on great runs.
Realizing, for example, that Fleetwood Mac released "Fleetwood Mac," "Rumours," "Tusk" and "Mirage" successively or that Joni Mitchell released "Blue," "For the Roses," "Court and Spark, "Hissing of Summer Lawns" and "Hejira" in a legendary '70s streak, simply boggles the mind. It's harder to recognize when it's happening, but glimpses of this kind of thing are discernible in contemporary pop. With the June release of his fourth album "No Place in Heaven," pop wunderkind Mika is on that kind of a masterpiece-dropping fever cycle. It's also his gayest album yet.
It would be tempting to think, based on album opener and first single "Talk About You," that we're in for a slighter, more throwaway affair than the last album (released in 2012) which opened with an epic bang on the title cut "Origin of Love." But that would be a mistake as this opener, though catchy, turns out to be the most disposable thing here. A treasure trove of near Beatles-caliber pop magic awaits on the rest and makes for a very strong winning streak when considered alongside "Origin" and 2009's "The Boy Who Knew Too Much." Long-time co-producer Greg Wells (Adele, Katy Perry, Pink) returns for much of the proceedings.
What makes it so great? It's a masterpiece of tone balance both lyrically and musically. Mika's often earnest yet manages never to lose his sense of humor. The cuts are tight and stylistically varied with nary a dud in the batch.
Having grown more comfortable in his gay skin — he came out officially in 2012 though he'd suggested openness to male lovers a few years' prior — and even, at just 31, matured as a songwriter, this album and "Origin" have a gravitas lacking on the first two. Refreshingly, his material has lost none of its fun along the way. Even on ponderous torchy songs like "Ordinary Man," it's never heavy handed.
Queer themes abound and provide the album's strongest moments from the cheeky "All She Wants," (about a mom who straight-washes her son to the point of wishing he were someone else entirely) to the tightly hooked shuffle "Rio" to the highly syncopated, tough-yet-slinky bonus cut "Promiseland" where he "lived my life as the good boy I was told I should be/prayed every night to a religion that was chosen for me."
For a guy who sang euphorically of "teenage dreams in a teenage circus" (on "We Are Golden"), to find him grappling with larger questions of faith and marriage is startling at first, but works.
A trio of cuts stand above the rest: with a sly reference to the Paula Cole hit "Where Have all the Cowboys Gone," Mika wonders "where have all the gay guys gone" on "Good Guys" while a backing outfit that sounds like the Polyphonic Spree sing lines like "we are all in the gutter" with the same joyousness you hear on "I'd Like to Teach the World to Sing." "Good Wife" finds him playing consoler to a straight guy he's crushing on whose wife ran out. It's both funny and poignant.
The finest moment is the tender prayer of the title track in which the singer, over a noodling piano figure, sings of "being cast away" by the church and begging God to "learn to love me anyway." It's a sophisticated lament to which many burned by religion will relate. The melodies are memorable and first rate throughout — they're ear worms first, meditations on life and love second.
It only takes one bad gay singer/songwriter pop album to make you realize how easily these kinds of outings can backfire and how truly rare the great ones are. If you've never heard of, say, Matt Zarley for one, thank your lucky stars (queer unctuousness run amok). There are legions of others who are decent: the Tom Gosses and Jason & deMarcos of the world. Rufus Wainwright is clearly talented but about as much fun as a Good Friday service. Mika is in a league of his own.
New dance single pays tribute to Town Danceboutique
Local musicians pen 'Town' in honor of shuttered club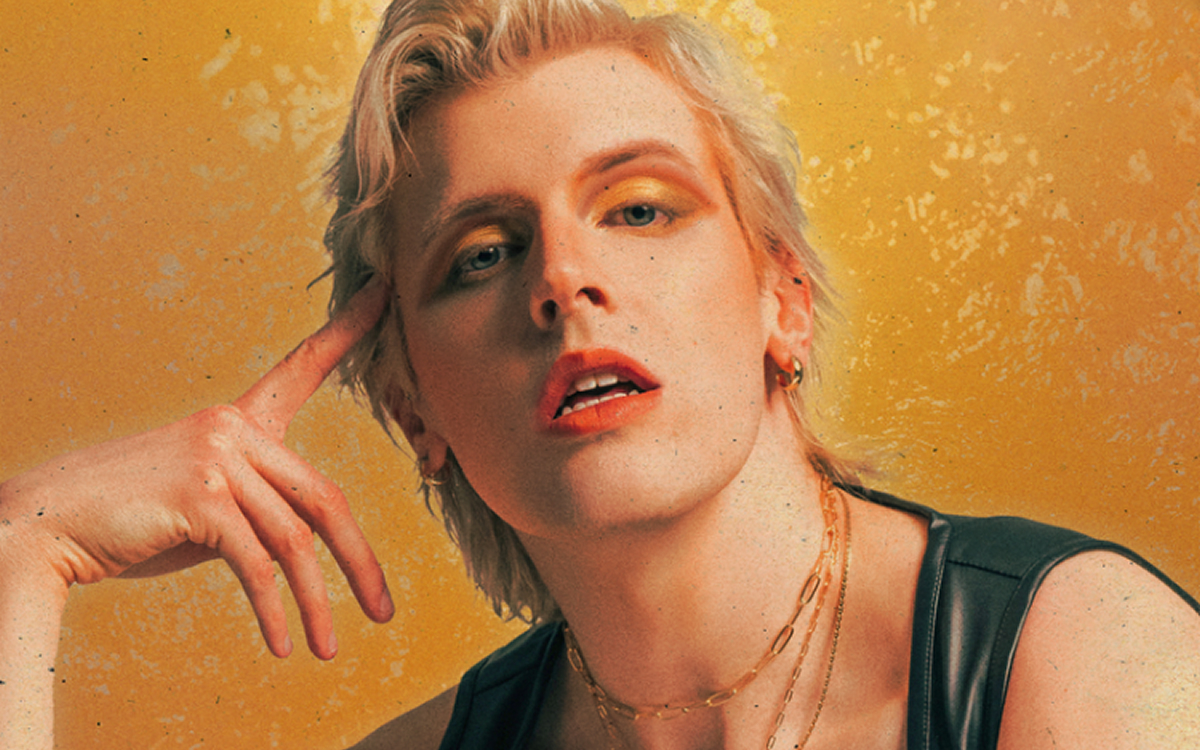 The closing of the LGBTQ nightclub Town Danceboutique in the summer of 2017 was heartbreaking to local musician Bryce Bowyn. He and his Los Angeles-based singer/songwriter friend Lexie Martin decided to honor its legacy in their new single, "Town."
For Bowyn, who moved to the District about a decade ago to attend school at American University, the memories he has from Town Danceboutique are endless. And when it closed, it was a massive loss to Bowyn and many others.
"It was such a cool space," Bowyn said. "It was just disappointing to see a place that brought so many people together become part of the landscape again." The building Town Danceboutique used to be housed in is now home to upscale apartments and a CVS.
Town Danceboutique was a formative place for Bowyn and Martin, and it was Bowyn's first experience in an open and accepting LGBTQ environment. His favorite memories at the club were always on Halloween, he said. Patrons, including Bowyn, would go all out with their costumes to look their very best.
Bowyn and Martin met while they were both in the musical theater program at American University. Despite their years-long friendship, "Town" is the first song they have written together. They sat down over FaceTime and got to work. It was Martin's idea to pay homage to Town Danceboutique, and the song follows the story of pre-gaming, going out, and hitting the dance floor.
But the single also serves as a hype song for going out in any city, at any place.
"It was important to me for the song to remain relatable and accessible," Bowyn said. "So the whole foundation of the chorus, 'Let's go to town,' can either mean Town Danceboutique, or painting the town red and having the night of your life."
Bowyn started writing and producing his own music in 2018. He released an EP titled "A Rosy Retrospect" in 2022, and most recently released a single "A Bridge Burned Down" in June. His music is inspired by late 2000s pop and '80s synthpop, influenced by stars like Madonna and Charli XCX. Lexie Martin released her self-titled EP in 2019 and most recently came out with her single "SUPERPOWER" in 2021.
Bowyn has been a lifelong pop music enthusiast. He distinctly remembers watching Britney Spears perform "Oops!…I Did It Again" at the MTV Video Music Awards when he was a kid and thinking "That was what I wanted and what I was set to do in life."
"My heart was always with pop music," Bowyn said.
"Town" is available now for streaming on Spotify, Apple Music, and Soundcloud.
From Monáe to Madonna, fall will rock in D.C.
Local venues hosting array of queer artists in coming months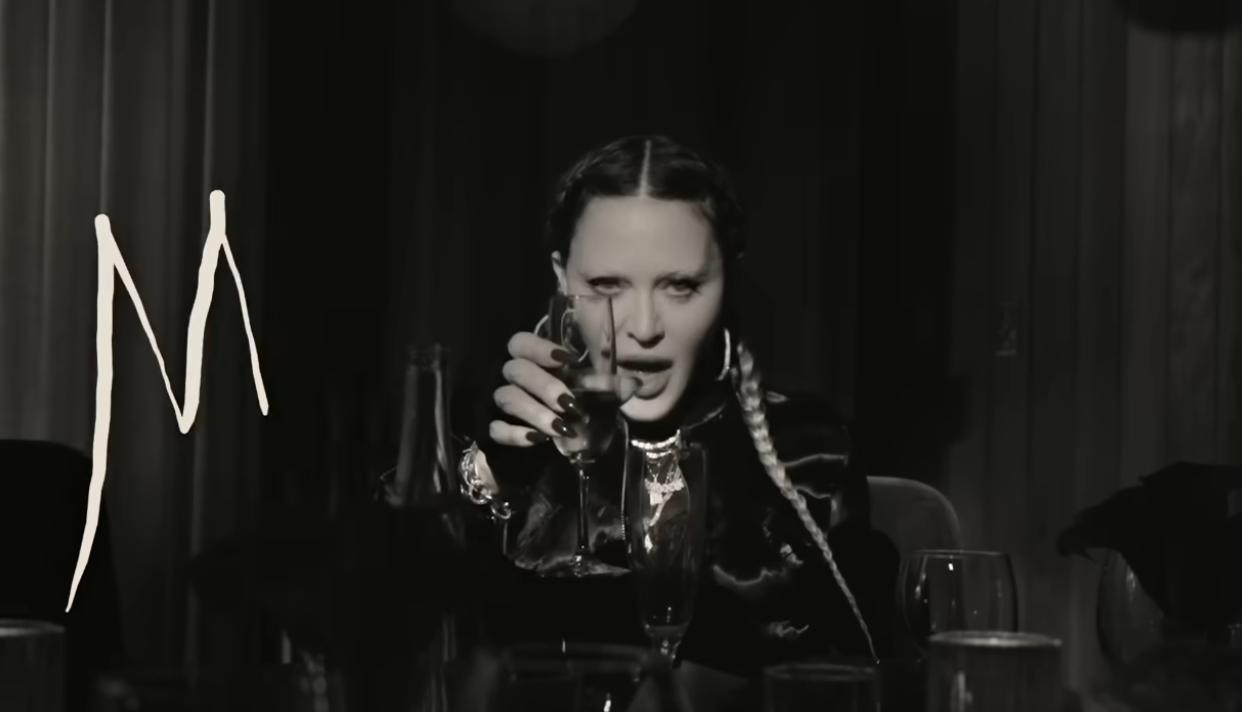 The D.C. area has many LGBTQ musical acts to look forward to this fall. Starting with pansexual and nonbinary actor and R&B singer Janelle Monáe, performing at the Anthem on Sept. 24-25 with ticket prices ranging from $135 to $301 on StubHub.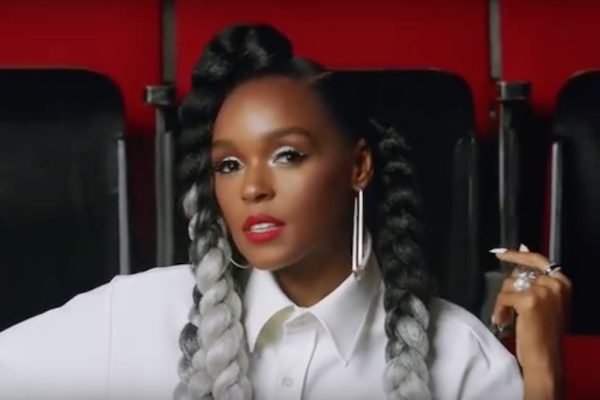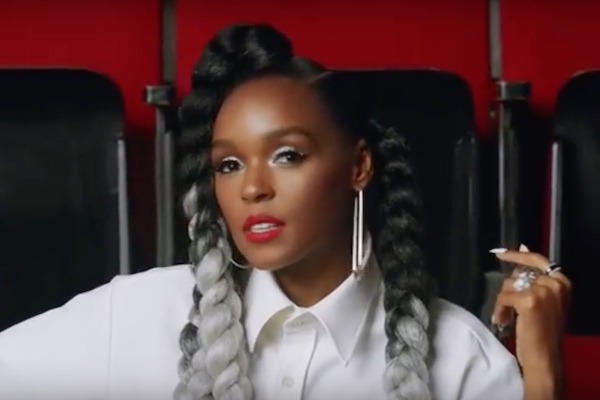 Singer Hozier's "Unreal Unearth Tour" is coming to the Anthem on Sept. 26-27. Tickets are available on StubHub starting at $324.
On Sept. 28 the CFG Bank Arena in Baltimore will see lesbian pop artist SZA's "SOS Tour" with tickets starting at $165 on Ticketmaster.
Queer indie pop singer Ashnikko is coming to the Anthem on Sept. 29 to perform their "Weedkiller Tour." Tickets available on StubHub range from $49 to $279.
Coming to Merriweather Post Pavilion in Columbia, Md., is the All Things Go Festival. Performing are lesbian singers Tegan and Sara, alt-pop singer Lana Del Rey, pop singer Carly Rae Jepson, and more. The festival will take place Sept. 30-Oct. 1 with two day passes starting at $397 on SeatGeek.
Rock band Queen will perform "The Rhapsody Tour" at the CFG Bank Arena along with Adam Lambert on Oct. 4-5. Tickets are starting at $181 on Ticketmaster.
Pop star and trans woman Kim Petras' "Feed the Beast World Tour" will reach the Anthem on Oct 12. Tickets range from $72 to $817 on StubHub.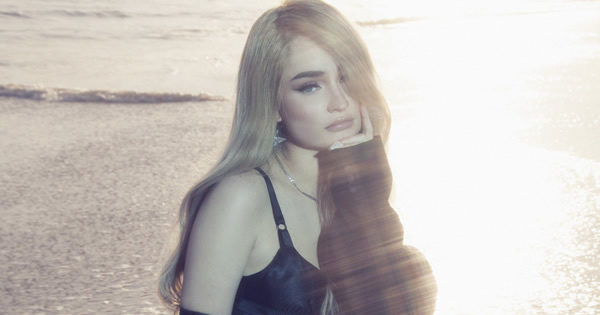 Queer pop singer Kesha is coming to the Anthem on Oct. 29 to support her new album, "Gag Order." Tickets go from $86 to $261 on Event Ticket Center.
Queer pop rapper Shygirl is co-headlining with bisexual singer Tinashe for the "Nymph" tour at the Anthem on Nov. 5. Tickets range from $45 to $145 on Ticketmaster.
Indie band Men I Trust is performing at Echostage on Nov. 15. Tickets are available on Ticketmaster for $30.
Nonbinary rapper Lil Uzi Vert's "PINK TAPE TOUR" will be at the Anthem on Nov. 21. Tickets start at $90 on StubHub.
Doja Cat's "The Scarlett Tour" will reach Capital One Arena on Nov. 27. Tickets start at $100 on Ticketmaster.
Madonna will bring her highly anticipated and delayed "The Celebration Tour" to the Capital One Arena Dec. 18 and 19. Tickets are available on Ticketmaster starting at $110.
Tom Goss to perform at Rehoboth Beach Bear Weekend
Out singer entertains at the Sands Hotel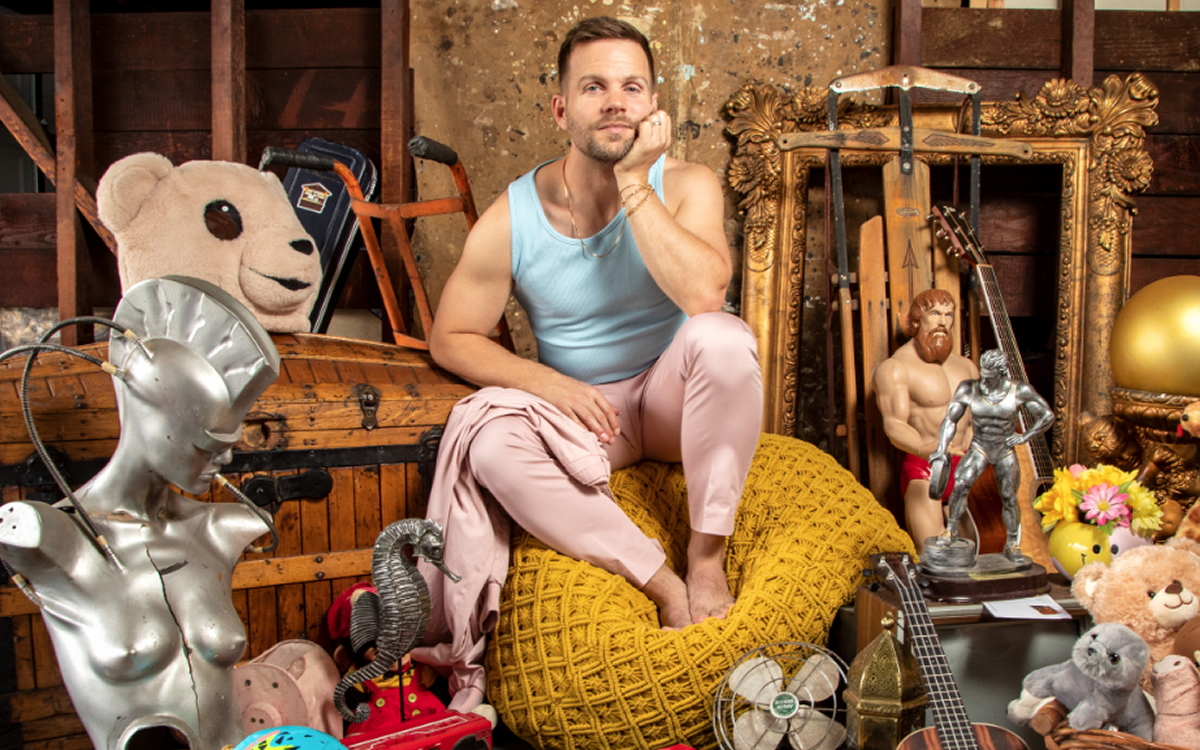 Out singer Tom Goss will perform at the Rehoboth Beach Bear Weekend on Saturday, Sept. 16 at 7 and 9 p.m. at the Sands Hotel.
He will sing his memorable songs like "Son of a Preacher Man" and "Bears," as well as tracks from his new album, "Remember What It Feels Like," where he sings about being a 42-year-old gay man still reeling from his husband's infidelity who was recently conned by a lover with a secret life now serving time in prison.
Tickets to Rehoboth Beach Bear Weekend start at $20 and can be purchased on Eventbrite.