November 20, 2015 at 12:27 pm EST | by Mariah Cooper
Ellen reveals celebrity scare compliation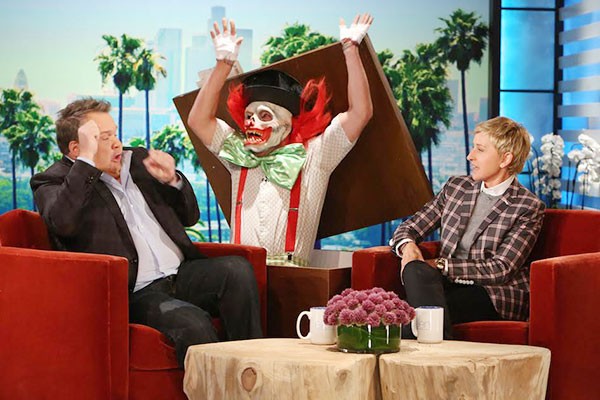 Ellen DeGeneres revealed a montage of some of her best celebrity scare pranks Thursday.
In celebration of "The Ellen DeGeneres Show" reaching its 2,000 show, DeGeneres compiled some of the best celebrity scare pranks. Her staff calculated that over the show's 13 season lifespan, there have been 121 scares.
DeGeneres is known for loving to scare guests on her show. Jesse Tyler Ferguson, Carrie Underwood, Selena Gomez, Miley Cyrus, Jake Gyllenhaal, Justin Bieber and Nicki Minaj are just a few celebrities who have been targeted.
However, Taylor Swift appears to be DeGeneres' favorite victim. Swift has been pranked by DeGeneres eight times.