December 2, 2015 at 1:53 pm EST | by Mariah Cooper
Julianne Moore acts for tips on 'Billy on the Street'
Julianne Moore joined Billy Eichner on his show "Billy on the Street" for an Oscar-worthy performance in Times Square.
Eichner, sick of the Elmos, Cookie Monsters and Spider-Mans that clutter Times Square, wanted tourists to enjoy a a real performer. For tips, of course.
Moore, 54, armed with her little tip bag performed her famous monologues from "Magnolia", "The Kids Are All Right" and "The Big Lebowski."
Some tourists scream in ecstasty to see Moore while others have no clue who she is or why she's being so emotional. One on-looker asks where his dollar is going to.
"To Julianne Moore's bank account," Eichner says.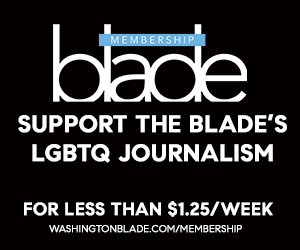 Sign Up for Blade eBlasts