YEAR IN REVIEW 2015: film (Gay content up in banner year)
'Carol,' 'Danish Girl' triumph; 'Stonewall' tanks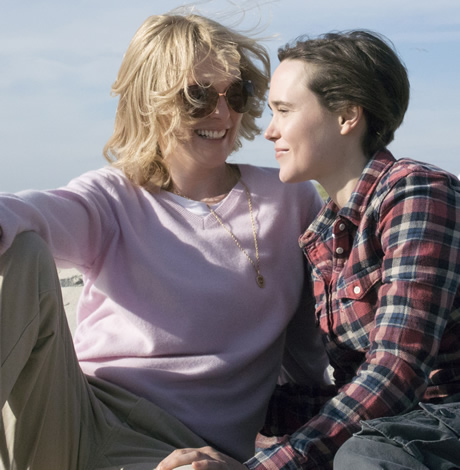 Two-thousand-fifteen was a banner year for LGBT filmgoers. There were several outstanding indie and mainstream releases, great LGBT offerings at local festivals, the unveiling of several new screens and a few disasters to chuckle over.
As the dust begins to settle on a fabulous year in queer cinema, two movies clearly rise to the top. Directed by gay auteur Todd Haynes and starring Cate Blanchett and Rooney Mara, "Carol" tells the story of a lesbian couple battling homophobia in 1950's New York. Directed by British filmmaker Tom Hooper and starring Eddie Redmayne and Alicia Vikander, "The Danish Girl" tells the story of courageous trans pioneer Lili Elbe, a European woman who underwent gender reassignment surgery in the 1930s.
Both movies feature excellent adapted screenplays (Phyllis Nagy and Lucinda Coxon respectively), sumptuous period design and lush soundtracks. Both movies include outstanding performances by strong supporting casts (Sarah Paulson in "Carol;" Amber Heard, Matthias Schoenaerts and out actor Ben Whishaw in "The Danish Girl"). And, both movies are already racking up serious awards and nominations, a wonderful breakthrough for LGBT films.
Several other outstanding movies, all dealing with trans issues, also deserve special attention. "From This Day Forward," is a thoughtful and moving documentary by straight filmmaker Sharon Shattuck. Shattuck's father came out as transgender when she was in high school. As Shattuck prepares for her own wedding, she examines how her parents' supportive marriage has changed over time.
On the narrative front, "Boy Meets Girl," written and directed by Eric Schaeffer, tells the uplifting story of a young trans woman learning to embrace her dreams. "Tangerine," written and directed by Sean Baker (with Chris Bergoch), has gotten great reviews from both straight and gay critics and audiences. Baker deserves applause for handing a difficult dark comic tone with confidence and style, as well as for getting great performances out of his neophyte actors and using fascinating innovative camera techniques.
There were also several fine documentaries released in 2015. "Best of Enemies," which remembers the gay-baiting debates between Gore Vidal and William F. Buckley, Jr. during the 1968 Republican Convention, has been short-listed for Oscar consideration as Best Documentary. There was also HBO's "Back On Board: Greg Louganis,"  "Do I Sound Gay?" and "Tab Hunter Confidential," as well as Draper Shreeve's delightful "Queer City," a rich portrait of contemporary LGBT life in New York.
2015 was also the year that finally introduced D.C. audiences to queer Canadian filmmaker Xavier Dolan. At age 26, the wunderkind from Quebec has already won several awards at Cannes and at other major film festivals around the world. "Mommy," his first English-language film, featured explosive performances and his unusual use of a 1:1 (square) aspect ratio.
Sadly, there were a number of serious misfires as well. "Stonewall" and "Legend" turned fascinating historical incidents into cinematic messes. The failures of "Nasty Baby" and "The D Train" (which centers on the unhappily consummated bromance between James Marsden and Jack Black) hinted that hipsters lack the necessary self-awareness to make effective satire.
It was also a great year for D.C.'s film festivals. Filmfest D.C. made an unexpected return in April and is slated to be back in 2016. After an absence of several years, the weekend-long Reel Affirmations Film Festival made a triumphant return at the recently restored Tivoli Theatre, supplementing the excellent monthly offerings of RA XTRA.
In June, AFI Docs, now under the leadership of openly gay Director Michael Lumpkin, celebrated a wide variety of documentary films, including several outstanding films on queer themes.  In addition to including LGBT shorts in almost every program, the very popular D.C. Shorts Festival, led by out filmmaker Jon Gann, also included a great evening dedicated to LGBT shorts this year. Now in its third year, the Middleburg (Virginia) Film Festival offered Washington filmgoers sneak peeks at several Oscar contenders and the chance to mingle with Hollywood luminaries such as Catherine Hardwicke and Lee Daniels, the openly gay director of "The Butler" and Fox's "Empire." Hopefully, the continued popularity of these festivals will encourage other local film festivals to screen more LGBT films.
D.C. indie filmgoers also enjoyed the addition of several new screens in 2015. In addition to operating the popular Bethesda Row Cinema and the E Street Cinema in downtown DC, the Landmark Cinema chain reopened the West End Cinema in Foggy Bottom and opened the Atlantic Plumbing Cinema in the U Street Corridor.
Two local Angelika Film Centers (the Pop Up in D.C.'s Union Market and the Mosaic in Fairfax, Va.) also supported a variety of indie filmmakers, as did the new ArcLight Cinema in Bethesda.
AFI Silver in downtown Silver Spring continued to be a reliable home for queer cinema. Their indie, world and mainstream screenings included several LGBT titles, and their various foreign showcases included such queer delights as the lesbian romances "Sand Dollars" and "The Summer of Sangaile." The clever staff at AFI also included a special showing of "Tangerine" on Christmas Eve, they day on which the movie is set.
Finally, 2015 also offered a number of excellent mainstream films that featured strong, independent and quirky female leads. Charlize Theron was fierce as Imperator Furiosa, the disabled hero of the visually stunning "Mad Max: Fury Road;" she literally and figuratively left Tom Hardy (as Max) in the dust. In a nod to Ginger Rogers and Fred Astaire, Bryce Dallas Howard did everything Chris Pratt did in "Jurassic World," but in a pair of serious heels.
"Freeheld" told the moving, inspirational and cautionary real-life tale of Laurel Hester and Stacie Andree (Julianne More and Ellen Page), the lesbian couple who won a landmark decision against homophobic county commissioners in 2006.
There was also Amy Schumer ("Trainwreck"); Meryl Streep ("Ricki and the Flash"); Melissa McCarthy ("Spy"); Toni Collette and Drew Barrymore in Catherine Hardwicke's transcendent "Miss You Already," which also featured an outstanding performance by Jacqueline Bisset; and, of course, Lily Tomlin as an irascible lesbian in Paul Weitz's pleasantly astringent "Grandma."
'Hamlet/Horatio' queers the Bard
A contemporary take on classic play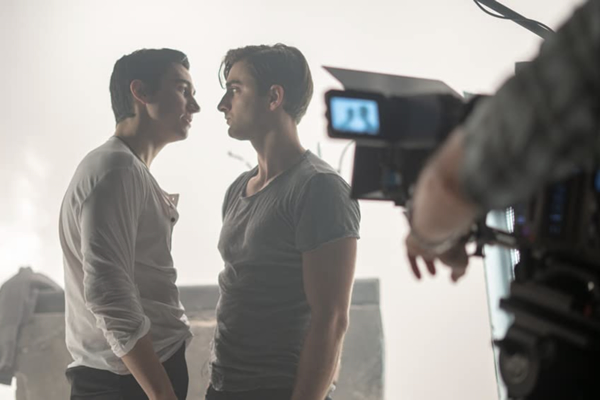 While it's not exactly a pressing topic in most people's lives, the subject of Shakespeare's sexuality has been hotly debated by literary scholars, theater artists, and historians for centuries. After all, not only are his plays filled with gender-swapping characters and sexual confusion, he also wrote a series of sonnets, widely considered the most romantic poems ever composed in English, and dedicated them to a mysterious young nobleman. Even in the Renaissance, when the "cult of male friendship" was a real thing and male artists could create breathtakingly erotic depictions of young men to be displayed in a church, such a bold gesture of affection from one man to another must have raised at least a few eyebrows.
It's a controversy that isn't likely to go away, considering the fact that anyone who might give us first-hand knowledge on the subject has been dead for about 400 years. And while some contemporary artists, across various media, have been willing to explore the playwright's work through the lens of his possible queerness, most cinematic interpretations – with a few notable exceptions, like Derek Jarman's "The Tempest" – have kept things decidedly hetero-centric.
Paul Warner, director of the soon-to-be-released "Hamlet/Horatio," which riffs on a central but often overlooked relationship in Shakespeare's most famous tragedy, can't imagine why. A graduate of both Harvard and the American Film Institute, Warner is currently a senior instructor of acting, directing, and producing at The New York Film Academy. He's also a Shakespeare veteran, having been involved in many stage renditions of the Bard's work (including a rock musical version of "Twelfth Night") throughout his career – and as he tells the Blade, it's obvious to him that the revered wordsmith was either gay or bisexual.
"There's a tremendous amount of exploration of gender fluidity in his work," he says. "There's never a label on it, but it permeates Shakespeare. There are a lot of characters who fall in love with the soul of the person, rather than the gender."
While these themes may run through comedies like "Twelfth Night" or "As You Like It," they are considerably less obvious in Shakespeare's tragedies – but that doesn't mean they aren't there, and Warner's new film hinges on using them to illuminate one of the most iconic male friendships in literature.
For those unfamiliar, Shakespeare's "Hamlet" is the tale of a Danish prince, who is visited by the ghost of his recently murdered father and told to seek revenge against the murderer – none other than Hamlet's uncle Claudius, who has not only murdered the former king but taken both his throne and his queen, Gertrude, who is also Hamlet's mother. Seeking confirmation of the crime, Hamlet engages in a game of cat-and-mouse with his uncle, in which both Hamlet's presumed future bride Ophelia and her brother Laertes become unwitting pawns. It goes without saying that things don't turn out well – but through it all, one steadfast and trusted figure stands at Hamlet's side: his confidant and companion, Horatio.
"Hamlet/Horatio," which Warner directed from a script by playwright (and frequent stage collaborator) David Vando, reimagines the original play through an unusual conceit. In his dying moments, Hamlet (Andrew Burdette) sees his life flashing before his eyes, unfolding through a film that Horatio (Themo Melikidze) directs to tell his story. By shuffling dialogue, resetting scenes, and leaning deeply into subtext, Warner reframes Hamlet's experience into a story of spiritual and humanistic transcendence – and reveals a deeply intimate, loving bond between these two young men that has perhaps been "hiding in plain sight" all along.
Despite his interest in exploring the relationship between Hamlet and Horatio, Warner insists that he didn't set out to make a "gay Shakespeare movie." Indeed, he is adamant even now that the intention behind Vondo's script (which he helped to adapt into a screenplay) was to "move past" that conception.
"Part of it was trying not to make things 'gay' or 'straight,' or 'this' or 'that' anymore, but really it's about two people who are flip sides of each other," he explains. "They are spiritually two sides of the same coin. And they're in a relationship – it's clear that there is a repressed love there. And there's definitely an exploration of their homosexuality, but also of the fluidity of their sexuality.
"This is why the characters don't wear their 'identities' on their sleeves. We wanted to show something more closely resembling a non-binary, gender-fluid vision of love and sexuality that is part of a bigger story about human truth."
To that end, he envisioned a version of "Hamlet" in which the Denmark's Elsinore castle bears a striking resemblance to the Trump White House. The usurping king is a despot posing as a benefactor, exerting an authoritarian rule and setting the people close to him against each other to prove their loyalty, while his queen turns a blind eye to his increasingly obvious misdeeds.
"Maybe I'm one-sided, but I tried to depict the 'ickyness' of that Melania-Donald dynamic between Claudius and Gertrude," he says, not without a hint of relish. "I've made her trapped, like Melania, and she's constantly drinking – she's an immigrant, and she doesn't speak up because she's controlled by his finances."
In this light, as Warner puts it, Hamlet becomes a hero of resistance, who rises to "slay" fascism, while Horatio is the filmmaker who documents it.
"It's ultimately about Hamlet's spiritual journey to fullness. It's about him letting go of rage and embracing the light."
Yet, when all is said and done, it's the love between these two men that shines above all else.
"Hamlet eventually sacrifices his life to root out the corruption and to save those who are still alive – which is basically Horatio, his boyfriend, because everybody else is dead."
"Hamlet/Horatio" has already played in front of audiences at a number of festivals, and has taken honors at several of them – including a Best Feature Film Jury Award at last year's inaugural FFTG (Film Festivals to Go) Fest. The enthusiastic response has given Warner reason to hope that, despite his "queering of Shakespeare," his film will find a "wider audience" when it debuts on digital platforms in June.
Of course, Warner fully expects to be raked across the coals for some of the liberties he has taken, such as the choice to cast transgender Native American actor Ty Defoe as the Player King and the inclusion of a scene where Hamlet and Horatio take a steam bath together – "which is not anywhere in 'Hamlet,' of course," he says with a laugh.
Still, for him, his approach to the material rings true to the source.
"There's a timelessness in the way Shakespeare deals with the danger of rage, and how that threatens spirituality. In his plays, you always have the autocrats, who want to control others, and then you have the purer people, usually younger characters, like Hamlet, who propose love, who pursue a humanitarian vision against them. That's Shakespeare, who was, of course, writing under a monarchy.
"And after four years of authoritarian rule under Trump, I think he was way ahead of his time."
JxJ celebrates Jewish LGBTQ film at festival
Movies include 'Kiss Me Kosher,' 'Marry Me However'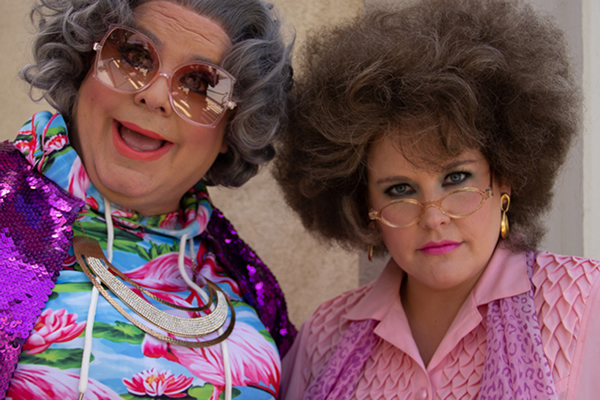 For this year's festival lineup, JxJ will be presenting its "Rated LGBTQ" series, which highlights films with LGBTQ themes, characters, and creators. The festival will run from May 23-30. The films featured include: "Kiss Me Kosher"(outdoor screening at the Bender JCC May 30 at 8pm, $12 per person); "Marry Me However" (virtual screening, $11 per household); "Sublet" (virtual screening, $11 per household); "Bra Mitzvah" (short film, part of the Run the World (Girls) virtual shorts program, $11 per household); "I Want to Make a Film About Women" (short film, part of the Breaking Through virtual shorts program, $11 per household).
Tickets and information about the films are available here.
Mayor's Office of LGBTQ Affairs screens 'Eat With Me'
David Au's directorial debut presented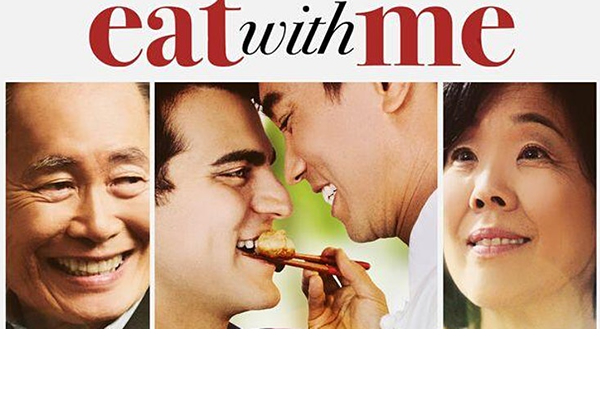 In celebration of Asian and Pacific Islander Heritage Month, The Mayor's Office of LGBTQ Affairs, DC Public Library, and the Mayor's Office on Asian and Pacific Islander Affairs host a screening of "Eat With Me" for May's #DCQueerFlix on May 14, beginning at 6 p.m.
"Eat With Me," David Au's directorial debut, features the story of a mother and her gay son learning to reconnect while trying to keep their business afloat. The film offers a novel take on love, life, and food in the center of Los Angeles.
"Eat With Me" will be available on the Kanopy streaming service and is free for D.C. library patrons.
To register for this virtual event, visit the Eventbrite page.