YEAR IN REVIEW 2015: music (An 'Epic' year for music)
Ear-bending wonders turn up in unexpected places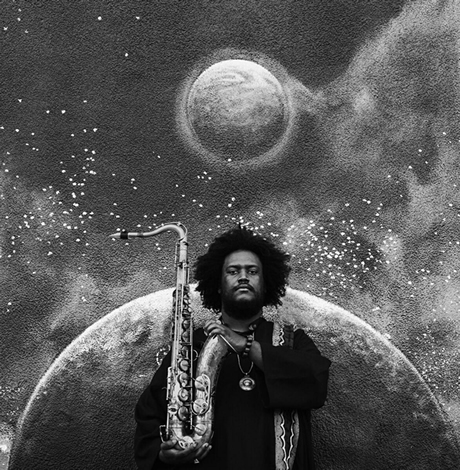 It's been another great year for new music in 2015. That may not be reflected in the Top 40, which is arguably in its sorriest state since the survey began in the mid '50s, but it's true nonetheless. There are plenty of great artists making top-notch music, many of whom are operating under the radar of mass consciousness. Here are my picks for the 10 Best Albums of 2015
10. Public Service Broadcasting — 'The Race For Space'
"The Race for Space" is a novel concept — British duo Public Service Broadcasting sets the U.S. and Soviet space race to a trippy, electronic-rock soundtrack, with all the vocal samples consisting of dialog recording during the actual historical events. The album covers the triumphs and disasters — the kinetic "Go!", for instance, is the 1969 Apollo 11 moon landing, and the harrowing "Fire in the Cockpit" is a chilling account of the Apollo 1 disaster of 1967. One need not be enamored by the history of the space race to enjoy this album. "The Race for Space" is meticulously crafted, expansive and ultimately fascinating headphones music that offers new surprises on every listen.
9. Brandi Carlile — 'The Firewatcher's Daughter'
Together with collaborators Tim & Phil Hanseroth, Brandi Carlile has created an album of terrific songwriting and musicianship that touches on multiple genres — rock, country and folk are blended seamlessly. The magnificent opener "Wherever Is Your Heart," the gorgeous ballad "Wilder (We're Chained)," the haunting "The Stranger At My Door," and a sublime cover of the Avett Brothers' "Murder in the City" are all standouts. "The Firewatcher's Daughter" hasn't caught on with a large audience, which is a shame — it's an album that richly deserves to be heard.
8. Noel Gallagher's High Flying Birds — 'Chasing Yesterday'
"Chasing Yesterday" is easily the finest post-Oasis album by either of the ever-feuding Gallagher brothers. Noel Gallagher — always the premier songwriter in the group — has never been better, as he delivers one killer track after another. That old swagger is still there, as is his innate sense of melody and songcraft. High points include the opener "Riverman," "In the Heat of the Moment," and the epic finale "Ballad of the Mighty I." Gallagher has never sounded better as a vocalist and his production work is spot-on. With "Chasing Yesterday," Noel Gallagher has thrown down the gauntlet and proven that he is a major artistic force outside of his former supergroup. We'll see if brother Liam is ever able to do the same.
7. Algiers — 'Algiers'
The debut album by Atlanta, Ga.-based Algiers is a sonic marvel that blends rock, post-punk and soul with a palpable sense of darkness, dread and foreboding. The trio is led by vocalist and multi-instrumentalist Franklin James Fisher, who is an absolute powerhouse on tracks like "Blood," "Irony. Utility. Pretext" and "Black Eunuch." The album is hard to fit into one confining label. It's psychedelic soul that runs headlong into Echo & the Bunnymen and Joy Division with a trip through gospel-country along the way. "Algiers" is as exciting and innovative a debut album as you'll ever hear, and it's going to be fascinating to see how this massively talented young trio develops on future projects.
6. Father John Misty — 'I Love You, Honeybear'
"I Love You, Honeybear" is the second album released by former Fleet Foxes member Josh Tillman under the name Father John Misty. It's a sublime collection of brilliantly conceived folk-rock with a lush and rich production. The tracks are built upon acoustic guitar and piano, then enhanced with gleaming string and brass arrangements burnished with richly arranged harmony vocals. Tillman creates a massive wall of sound in which he envelops his incisive pieces inspired by various aspects of his personal life. The sardonic "Bored in the USA" is an example of Tillman's prowess as a lyricist. He captures the essence of many American lives with a few acerbic lines delivered over a derisive laugh-track: "They gave me useless education, and a subprime loan on a craftsman home. Keep my prescriptions filled, and now I can't get off but I can kind of deal." Tillman is an ace songwriter with a keen sense of melody and a resoundingly powerful voice; it's a beguiling combination.
5. Laura Marling — 'Short Movie'
British singer-songwriter Laura Marling was nominated for the prestigious Mercury Music Prize for her last album, 2013's "Once I Was an Eagle," but her latest release is even stronger. Marling has tended to stay within the realm of folk, but on "Short Movie" she expands her sound with fuller arrangements and a more alternative/rock vibe on some songs. She's a songwriter of incredible wit and dexterity, as is evident by stellar tracks like the quirky "Gurdjieff's Daughter," "Warrior" and "Howl." Marling's voice is crisp and clear, a bit of a mix between Suzanne Vega and Joni Mitchell but with added richness. Worth checking out is the "Director's Cut" of "Short Movie" which includes several excellent bonus tracks.
4. Kendrick Lamar — 'To Pimp a Butterfly'
Kendrick Lamar's third album "To Pimp a Butterfly" is an an invigorating and challenging listening experience packed with thrills and surprises. Lamar collaborates with some of the best creative minds in the business, including Flying Lotus, Pharrell Williams, Sounwave and Thundercat. The complex vocals are inventive, the grooves are razor-sharp and the songs are loaded with memorable hooks. "To Pimp a Butterfly" is heavily rhythmic throughout, with elements of funk, R&B, rock and jazz all percolating to create an intoxicating brew. Standouts include the energetic first single "i," the ultra smooth and funky "How Much A Dollar Cost" and the album's emotional centerpiece, the provocative "The Blacker the Berry" on which Lamar spits out the lyrics with a manic intensity over the  tight rhythm. There's much for the listener to digest on "To Pimp a Butterfly" — exciting and innovative, it's an example of hip-hop at its very best.
3. Sufjan Stevens — 'Carrie & Lowell'
"Carrie & Lowell" is an intimate collection of heartbreaking pieces inspired by the recent death of Stevens' mother Carrie. Stevens' whispery vocals float nebulously over a spectral acoustic guitar and piano accompaniment. "Death with Dignity" sets a gently somber mood, waxing and waning between nostalgia and anguish. A deeply felt sense of loss permeates every song. "Should Have Known Better" and "Fourth of July," with its grim repeated refrain "We're all going to die," are particularly powerful. The album feels raw, like a fresh personal wound, but with the protective distance of someone who can only express his emotions through a wall of detachment to protect himself from completely falling apart. "Carrie & Lowell" is spellbinding — a touching tribute, an aching reflection on abandonment and forgiveness and a haunting farewell.
2. Steven Wilson — 'Hand. Cannot. Erase.'
Progressive rocker Steven Wilson, best known for his work in Porcupine Tree, released his breathtaking double album "Hand. Cannot. Erase" early in 2015 to raves. The album is a song cycle that explores human frailty, isolation and loneliness, and how we approach life in the face of these struggles. It was inspired by the story of a young woman who died in her apartment in a major city and was not discovered by friends or family for over three years. The music is immaculately performed by the virtuoso Wilson and his uber-talented collaborators and makes use of sudden shifts in dynamics for dramatic impact. Long, beautiful instrumental passages give way to sudden bursts of molten hard-rock played with machine-like precision. It's an album of heart and beauty, but also of unspeakable sadness. Particularly notable is the heartrending "Routine," one of the finest and most powerful pieces of music to emerge in 2015.
1.  Kamasi Washington — 'The Epic'
Never has an album been more aptly named. Saxophonist extraordinaire Kamasi Washington wasn't satisfied with the notion of easing into his recording career. His debut album is three discs and not a moment is wasted. Washington's brand of kinetic jazz is a must for fans of the genre, but even if you're not into jazz it's hard not to be blown away by the razor-sharp musicianship on "The Epic." Washington and his band — especially drummer Ronald Bruner, Jr. — are on fire throughout the set. The vast scope of the album, the audaciousness of the musicians and Washington's electrifying talent make "The Epic" the single most vital must-hear album of 2015. It's nothing short of a revelation — a modern masterpiece of jazz/funk.
The Atlantis to showcase musical legends of tomorrow
New venue, a near replica of original 9:30 Club, opens next month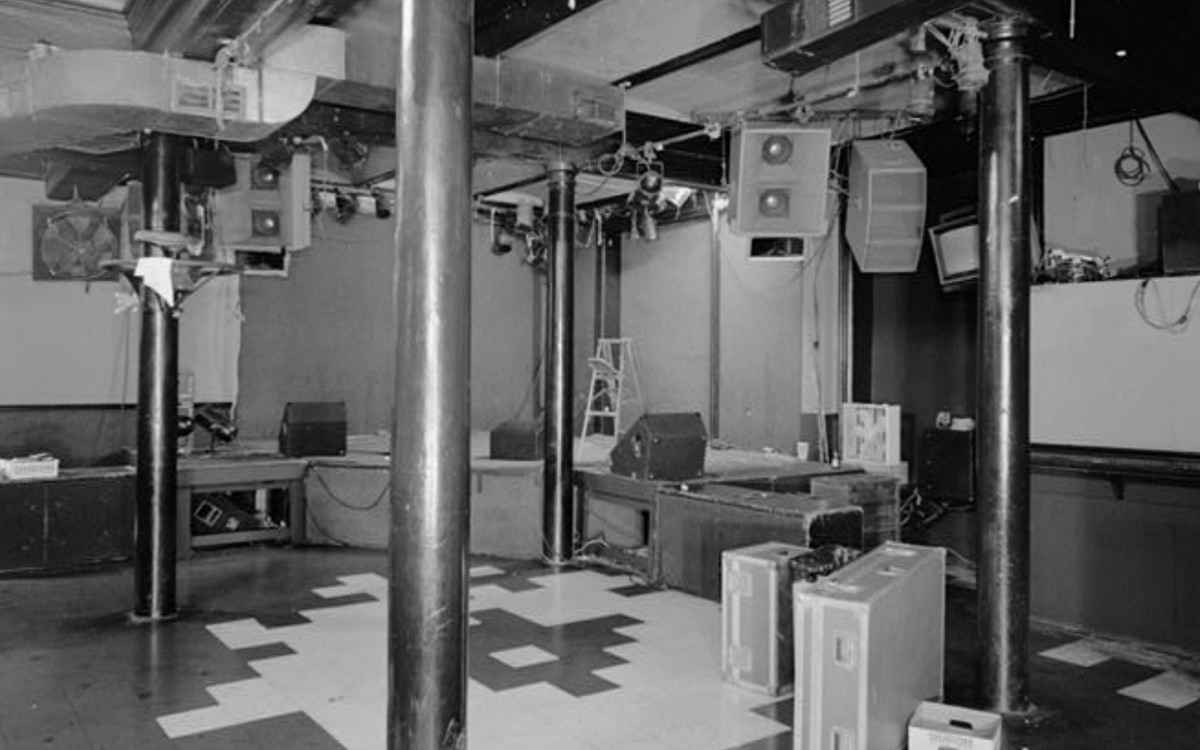 A new nirvana for music fans opens next month adjacent to the 9:30 Club. Dubbed The Atlantis, this intimate venue embraces a 450-person capacity – and pays homage as a near-replica of the original 9:30 Club.
The $10 million venue comes courtesy of I.M.P., the independent promoter that owns and operates the 9:30 Club and The Anthem, and operates The Lincoln Theatre and Merriweather Post Pavilion.
The Foo Fighters will inaugurate The Atlantis on May 30, which is also the 9:30 Club's anniversary. Foo Fighters lead singer Dave Grohl, during a concert in 2021, kicked off speculation that I.M.P was planning to open a new venue, noting that, "We'll probably be the band that opens that place, too, right?"
Other big names on the inaugural 44-show run roster: Franz Ferdinand, Barenaked Ladies, Third Eye Blind, Spoon, and Billy Idol.
To thwart scalpers, The Atlantis utilized a request system for the first 44 shows when they went on sale two weeks ago. Within four days of the announcement, fans had requested more than 520,000 tickets, many times more than the total 19,800 available. All tickets have been allocated; fans who were unable to snag tickets can attempt to do so in May, when a fan-to-fan ticket exchange opens.
While I.M.P. oversees multiple larger venues, "We've been doing our smallest shows in other peoples' venues for too many years now," said Seth Hurwitz, chairman of I.M.P. "We needed a place that's ours. This can be the most exciting step in an artist's career."
The 9:30 Club holds 1,200 people, while The Anthem has space for up to 6,000.
"This will be where we help introduce new artists to the world… our smallest venue will be treated as important, if not more, than our bigger venues. If the stories are told right, both the artists and the fans begin their hopefully longterm relationship. Its stage will support bourgeoning artists and the legends of tomorrow," Hurwitz said. Hurwitz and the team developed a tagline for the new venue: The Atlantis, Where Music Begins.
Hurwitz got his start at the original 9:30 Club, originally located at 930 F St., N.W. He was an independent booker of the club for the first six years and then he bought it, and managed the move from its original location to its current location in 1996. The venue first opened in 1980.
Audrey Fix Schaefer, I.M.P. communications director, provides further insight. "We were missing small venues in our umbrella. Big acts don't start in stadiums. We need a place for emerging artists and for the community to discover new acts. The Atlantis can help new artists grow."
While design elements are still coming into focus, Schaefer says that the space will be intimate, with almost no separation between the artist and the crowd. "There will be energy on both sides of the stage," she says.
Although The Atlantis is set to be a replica of the original 9:30, I.M.P. has spared no expense. Schaefer notes that the sound and light systems use the latest available technologies, similar to next door at the current 9:30 Club.
The Atlantis takes over the footprint of now-closed Satellite Room. The venue will have at least two bars flanking the stage; cocktails but no food will be available.
Schaefer notes that since its early days, 9:30 Club and I.M.P. "has always been a place where people are welcome. People come and feel safe with us." 9:30 Club has hosted several LGBTQ Pride parties, the BENT dance party series, and other events for LGBTQ patrons. Particular acts of note during the kickoff run include Tegan & Sarah and Tove Lo.
The Washington Blade was a neighbor to the 9:30 Club at its original F Street location back in the 1980s. Despite their proximity, noise wasn't an issue for on deadline nights, when Blade staff worked late hours.
"We would of course work later hours back then," said Phil Rockstroh, a longtime Blade staffer, in a 2016 Blade interview. "Everything was typeset and done by hand without computers and fax machines so getting through deadlines was much more time consuming."
Rockstroh said the noise wasn't a distraction.
"It wasn't too bad as older buildings were constructed more solidly," Rockstroh said. "There was only one entrance to the building and you entered so far to the elevator that went up to the other floors and then continued down the hall to the entrance to the 9:30 Club. Frequently at night if I was coming or going, there were people spilling out the doors."
"The Blade has always had a friendly relationship with the 9:30 Club," he added.
National Philharmonic to perform classical, contemporary works
Violinist Melissa White returns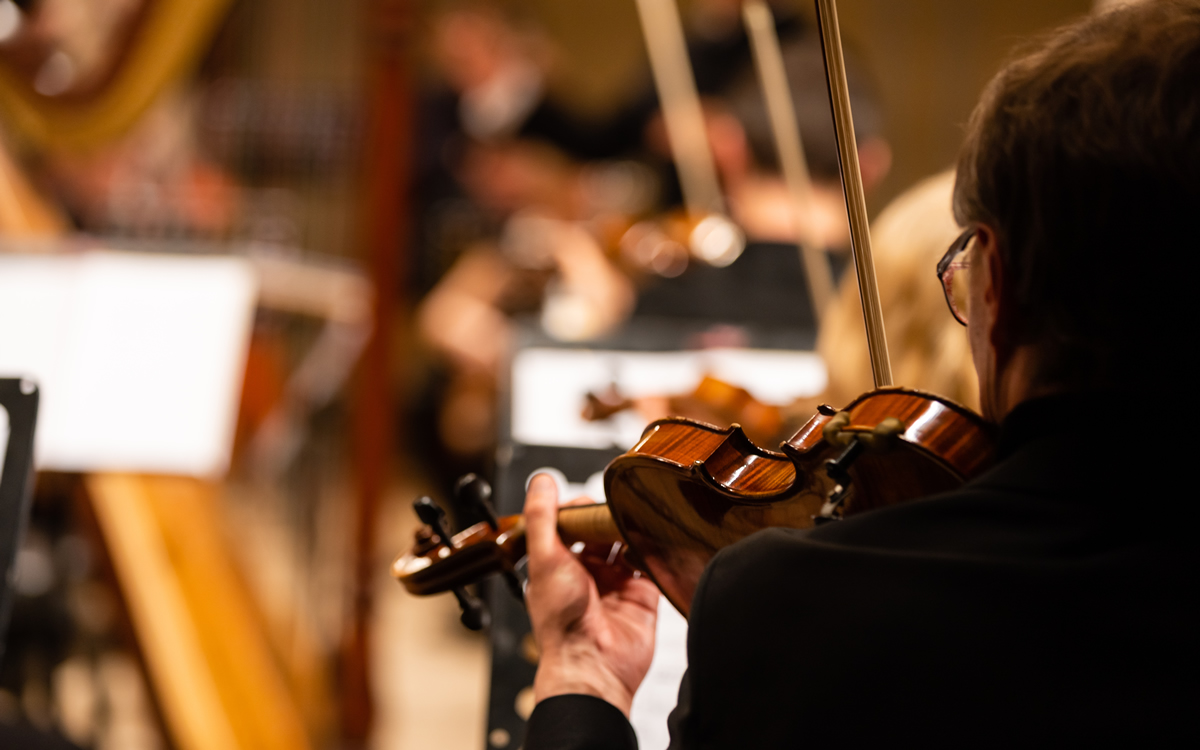 The National Philharmonic will host "Beethoven's 7th" on Saturday, April 15 at 8 p.m. at Strathmore.
Past and present will collide in this performance of contemporary works and classical masterpieces. Maestro Piotr Gajewski will direct Valerie Coleman's "Umoja, Anthem for Unity for Orchestra" Violinist Melissa White will also return to the Philharmonic to perform Florence Price's sweeping, melodic "Violin Concerto No. 2."
Tickets start at $19 and can be purchased on the Philharmonic's website.
Bruce & Janet & John Legend, oh my!
Slew of iconic acts hitting the road after pandemic cancellations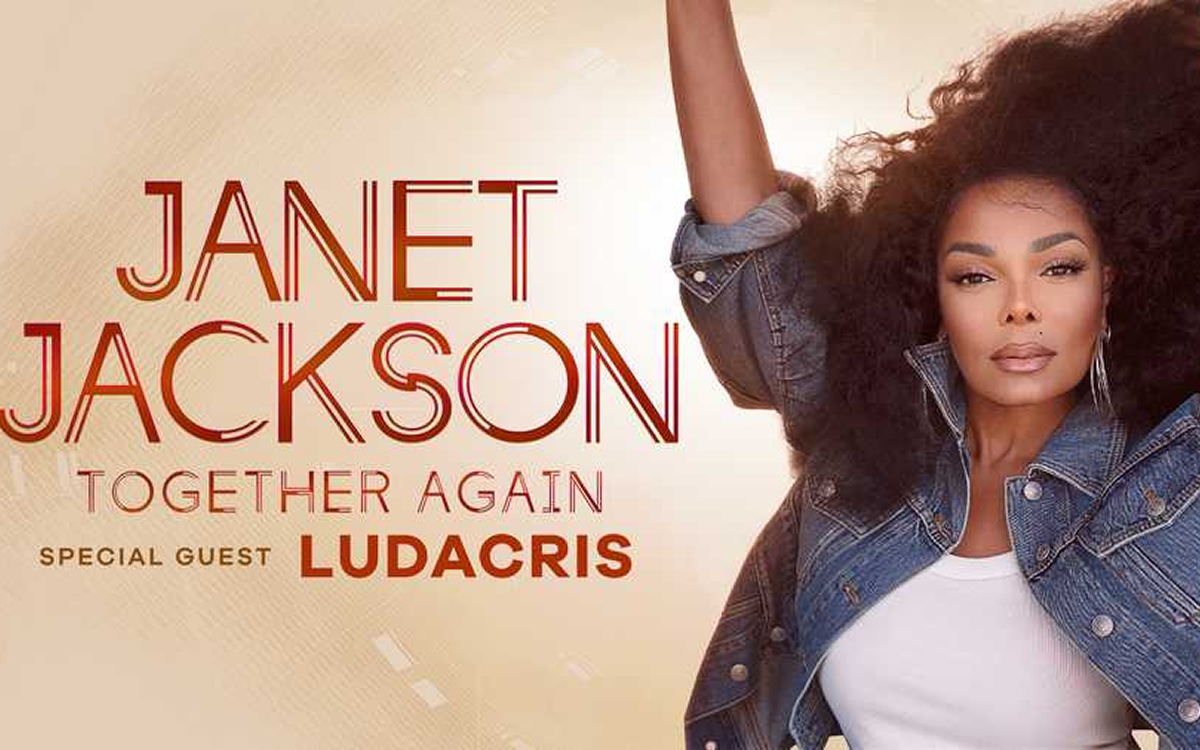 Pop and rock icons are releasing their pent-up pandemic frustrations by mounting huge tours this spring and summer. After three years of canceled and postponed shows, everyone from Bruce Springsteen to Janet Jackson is hitting the road at long last. But save your coins because the TicketMaster algorithms are driving ticket prices to astronomical highs. Here are a few highlights from D.C.-area venues this spring. Although some of the iconic acts aren't coming until summer — Beyonce, Madonna, Pink — several others are hitting the road this spring.
ANTHEM
Betty Who plays March 10; Keyshia Cole headlines the All Black Extravaganza 20 Year Anniversary tour on March 18; the Yeah Yeah Yeahs come to town on May 3; Seal brings his world tour to town on May 10; and the beloved Pixies are back on the road with a new North American tour stopping here on June 10.
9:30 CLUB
Don't miss Gimme Gimme Disco, an Abba dance party on March 18; Inzo arrives on March 31, followed by Bent on April 1; Ruston Kelly brings his The Weakness tour on April 17 along with Purr; The New Pornographers show on May 19 is sold out but there are tickets available for the May 20 show; The Walkmen have added a fourth show on May 23 because the other three shows are sold our;
CAPITAL ONE ARENA
Living legend Bruce Springsteen and the E Street Band are back with a vengeance, playing one of four area shows on March 27. (They're in Baltimore the night before.) If you missed out this time, don't worry, Bruce is playing Nats Park in September as well as at Baltimore's Camden Yards. April 1 brings the R&B Music Experience, including Xscape, Monica, Tamar Braxton, and 112. Blink-182 comes to town on May 23. And this summer watch for Sam Smith to continue his hot streak, bringing his "Gloria" tour to town on Aug.4.
JIFFY LUBE LIVE
Janet Jackson makes her highly anticipated return to the stage this spring, arriving in our area on May 6 along with guest Ludacris. The LGBTQ ally and icon has promised new music on her upcoming "Together Again Tour," which follows the pandemic-related cancellation of her "Black Diamond Tour." Jackson also plays Baltimore's newly renovated CFG Bank Arena on May 13.
OTHER HIGHLIGHTS
John Legend plays two nights at Wolf Trap on June 2 and 3; Charlie Puth follows on June 4. Wolf Trap also hosts the Indigo Girls on June 7 just in time for Pride month. Celebrate St. Patrick's Day with the Smithereens at the Birchmere on March 17. Fans of '80s alternative will be lined up for the Church also at the Birchmere at April 4, followed by Suzanne Vega on April 26. Amy Grant returns to the stage this spring and plays the Birchmere on May 2. Echostage plays host to a slew of buzz worthy shows this spring, including Ella Mai on April 8 and Fisher on May 12.