'Rated LGBTQ'
Gay themes emerged 'organically' for Jewish Film Festival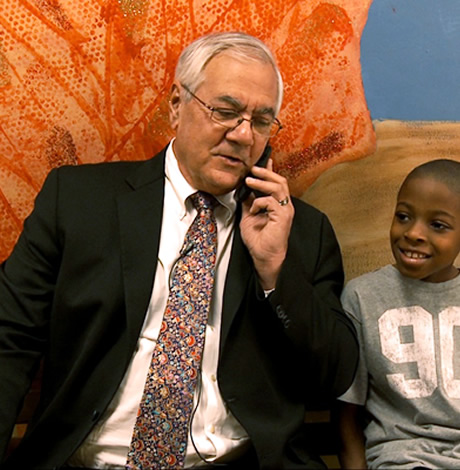 Films about the queer experience are front and center in the 2016 Washington Jewish Film Festival.
This year's festival includes 69 films and a variety of special events that will be staged throughout the D.C. area. The festival continues through March 6. The full schedule can be found at wjff.org/2016.
A sidebar called "Rated LGBTQ" showcases nine extraordinary narrative and documentary movies that "provide a forum for diverse perspectives within the queer spectrum including (LGBT) and intersex stories."
Festival Director Ilya Tovbis says that the "Rated LGBTQ" sidebar emerged spontaneously from this year's screening process. He and a small army of volunteers looked at more than 1,300 films. Their first criteria is films that deal with Jewish or Israeli identity. After that, Tovbis says, "we look for quality, originality and diversity of voice. Once we get through all of that, every year we end up with certain trend lines."
This year, one of those trend lines was films that explore the breadth of the queer experience.
"We didn't say, 'Let's look at gay voices in cinema,'" Tovbis says "It was really the other way around. We saw we had a number of films on this topic, so the sidebar came together rather organically."
He says it's hard to pick favorites.
"I love them all," he says. "By the time we get to the final selection, I'm in love with all of them."
Among the selections are the North American premiere of "Marzipan Flowers," a new Israeli film by director Adam Kalderon. The film centers on Hadas, a middle-aged widow who forges a connection with her new roommate Petel, a transgender woman with a mysterious past.
"It's an incredible film, not just for the transgender content which is wise and smart and funny, but it's also a tremendous example of independent Israeli cinema," Tovbis says. "It was shot on a shoestring budget and uses green screen in a really clever way. The screenplay is crackling with energy that is both recognizable and something you haven't really seen before."
The sidebar also includes "Compared To What? The Improbable Life of Barney Frank," a documentary directed by the husband-and-wife team of Sheila Canavan and Michael Chandler.
"The film reveals a Barney Frank you only thought you knew," Canavan says. "It is an intimate and entertaining look behind-the-scenes at the public and private life of one of America's greatest legislators. The film follows Frank from the halls of Congress to the streets of Boston and to the side of his loving partner Jim Ready as they take their vows and he becomes the first member of Congress to enter into a same-sex marriage."
While making the film was exhausting (Frank typically worked seven days a week from 8 a.m.-11 p.m. most nights and Canavan and Chandler followed him everywhere), the filmmakers were unexpectedly energized by what they found.
"While everyone was asking why Barney was leaving, we wanted to know why he'd stayed," she says. "We assumed that we would find a discouraged, even cynical, politician. Instead we discovered a fully engaged optimist who still saw as his role as fighting for those who could not fight for themselves."
"Compared To What?" will be screened twice during the festival. After both screenings, there will be a question-and-answer session with the filmmakers, along with Congressman Frank and his husband, Jim Ready.
"Rated LGBTQ" also includes the lesbian romantic comedy "Portrait of a Serial Monogamist." Christina Zeidler, who co-wrote and co-directed the film with John Mitchell, says the movie "is a romantic comedy centered on the charming Elsie, the perfect girlfriend who also happens to be a serial monogamist with a long history of broken hearts. When Elsie breaks up with her girlfriend of five years to pursue another woman, she faces her Jewish mother's disapproval, conflicting advice from friends, and the nagging suspicion that she may have made a big mistake."
When creating the film, Zeidler and Mitchell wanted to offer a fresh spin on the traditional rom-com formula. The idea for the film was spawned when the two were having beers after one of her hockey games.
"We started talking about the movies that we love, specifically romantic comedies, and how the protagonist is often an emotionally immature guy, who is kind of a jerk, but charming enough that you like him anyway," Zeidler says.
Zeidler thought it would be refreshing to see a woman in that role and Mitchell jumped on board.
"I was drawn to the idea of doing something totally original," Michell says. "I thought it was a great starting point."
Some of the other films in the "Rated LGBTQ" series include the iconic "Sunday, Bloody Sunday," the historic 1971 John Schlesinger movie about a bisexual love triangle; "Third Person" and "The Good Son," two moving Israeli documentaries about intersex and transgender issues; and, "Yona" and "Feelings Are Facts," documentaries about two lesbian artists, the Hebrew poet Yona Wallach and the legendary dancer Yvonne Rainer.
The sidebar will also include a special collaboration with Story District (formerly known as Speakeasy DC). On Saturday Feb. 27, the two groups will present "God Loves You? True Stories about Faith and Sexuality," an evening of true stories about belief and identity that will be performed live. Complete details at wjff.org/rated-lgbtq.
Other festival highlights include "A Tale of Love and Darkness," the directorial and screenwriting debut of Natalie Portman (who will introduce her film), a screening of the classic Barry Levinson film "Avalon" to accompany the presentation of the festival's Visionary Award to actor Armin Mueller-Stahl, the sixth annual community education day about Arab Citizens of Israel, the world premiere of "Black Jews: The Roots of the Olive Tree," and "Demon," a chilling contemporary retelling of the Dybbuk legend.
"None of the films can be boxed in to say it's only a film for or about Jews," he says. "It's about many things. In the case of the sidebar, it's about being gay and it's about being Jewish."
SAG Award slate points to a not-very-queer Oscar night
'Power of the Dog' snubbed in Best Cast category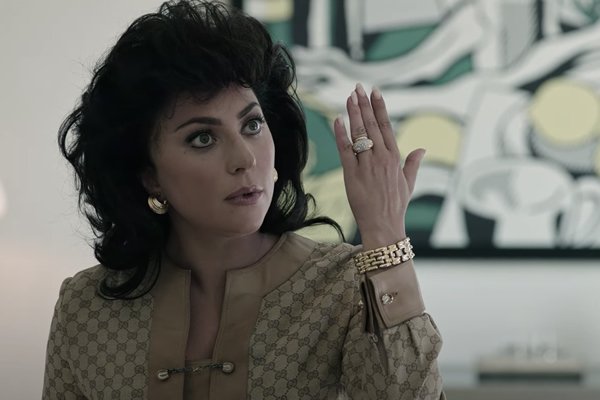 It's mid-January, and pandemic or not, Hollywood's "awards season" has kicked off in earnest.
The announcement last week of nominations for the 28th Annual Screen Actors Guild Awards means that it's now time for armchair pundits, bookmakers, and film journalists to start compiling their predictions for the Oscars, which everyone knows are the main event when it comes to Hollywood awards.
This should be a good-natured exercise in fun, driven by a love for the movies and a genuine appreciation of the artistry of the people who make them – but at a time when the film industry is under deep scrutiny for diversity and inclusion, things can get complicated.
Since they are decided by members of a union that also makes up a substantial portion of the Academy's voting body, the SAG Awards are considered a reliable bellwether for the Oscars race, though with fewer categories than the Academy, not to mention the complex interplay of personal loyalties and working relationships that undoubtedly influence their choices, they still leave room for a lot of speculation. Still, their record for aligning with the Academy's eventual choices makes it worth factoring them in as we attempt to assess the chances for our favorite contenders to earn Oscar gold.
For Blade readers, of course, the key question is likely to be about which of the year's LGBTQ movies are going to snag wins. Unfortunately, the answer to that question might be pretty bleak.
Of the 22 titles nominated within the SAG Awards' six film categories, only one – "The Power of the Dog" – could be said to have any significant queer content. Others, like "West Side Story", "tick, tick… BOOM!", "The Eyes of Tammy Faye", "Being the Ricardos", or "House of Gucci", have either LGBTQ-relevant elements in their narratives or obvious LGBTQ appeal in their subject matter, and some have both. But there is no "Moonlight" or "Call Me By Your Name" on which to hang the hope of a definitively queer winner in any category.
In the Best Performance by a Cast in a Motion Picture race – which is essentially the SAG Awards' equivalent of Best Picture – the biggest surprise is the omission of "Power of the Dog." Filmmaker Jane Campion's dark and subtle western about the toxic relationship between a domineering older rancher and his effeminate new nephew has been a fixture in the top categories at awards ceremonies so far, but despite earning nods in other categories, it was shut out of the competition for this one. That leaves little in the way of LGBTQ inclusion among the five nominees ("Belfast", "CODA", "Don't Look Up", "House of Gucci", "King Richard"), but it doesn't keep "Power" from being a front-runner at the Oscars, where the Best Picture category can include up to 10 contenders. Even if all five of the SAG choices make it into the Academy's race, Campion's movie is almost certainly going to be there, too. The same can probably be said of "West Side Story", another presumptive front-runner, but given its track record of wins so far, "Power" still stands as our favorite to take the honor on Oscar night.
For Best Performance by a Female Actor in a Motion Picture, the lineup includes several films of LGBTQ interest. "The Eyes of Tammy Faye," which earned a nod for star Jessica Chastain, is a biopic that takes time to address its real-life protagonist's surprising legacy as a queer ally; "Being the Ricardos," though it contains no directly LGBTQ material, has the obvious appeal of focusing on Lucille Ball, a show biz icon beloved for decades by the gay community, who is portrayed with delicacy and respect by nominee Nicole Kidman; Jennifer Hudson's star turn as Aretha Franklin – another legendary diva with queer appeal – snagged her a nomination for "Respect"; and finally, Ridley Scott's "House of Gucci" grabbed another nod here for Lady Gaga, the only out member of the LGBTQ community in the running. It would be great to see Mother Monster take home this prize, but she's got stiff competition; based on honors given out so far, she stands as a frontrunner, but with Hudson and Kidman in the mix, not to mention awards darling Olivia Colman (nominated for "The Lost Daughter"), it feels like anybody's race. Win or lose at the SAGs, Gaga still has a strong chance of being included in Oscar's Best Actress category – as does out actress Kristin Stewart, whose performance as Lady Diana in "Spencer" puts her solidly on the Oscar shortlist, despite being snubbed here.
Best Performance by a Male Actor in a Motion Picture might also be wide open. A few weeks ago, Benedict Cumberbatch would likely be the clear favorite to win for his towering performance as the closeted rancher in "Power of the Dog", but after fellow nominee Will Smith's win at the Golden Globes for "King Richard" his chances seem less sure. It's a category that includes two Black actors – Smith and Denzel Washington ("The Tragedy of Macbeth") – and on a slate that is otherwise dominated by white nominees it's one of the few opportunities for the SAGs to diversify its winners' circle. It's also worth mentioning that Andrew Garfield, nominated for "tick, tick… BOOM!", won the Globes prize for Best Actor in a Comedy or Musical, which combined with widespread acclaim for his performance makes him a strong contender to pull off an upset from either of the two frontrunners – a scenario likely to be repeated at the Academy Awards. In any case, Washington and Javier Bardem (nominated for playing Desi Arnaz in "Being the Ricardos") are probably the dark horses here.
In the supporting categories, things look even less promising for LGBTQ inclusion. Nominated for "West Side Story" is Ariana DeBose, who is the clear favorite to win as Female Actor, though Kirsten Dunst's quietly devastating performance in "Power of the Dog" has been accumulating considerable buzz, too. Both will likely be included at the Oscars as well. On the Male Actor side, the most clearly queer-friendly choice is Kodi Smit-McPhee, also for "Power of the Dog"; it's a wild card category, skewed by the presence of big names (Ben Affleck and Bradley Cooper, nominated for "The Tender Bar" and "Licorice Pizza", respectively) who might gain votes on the basis of star status alone, but Smit-McPhee has made a consistently strong showing throughout the awards race so far – and frankly, deserves to win just for his ability to hold his own opposite the charismatic Cumberbatch. He's our favorite in the category not just here, but also on Oscar night.
The SAG Awards, of course, also present awards for television. Those don't have much bearing on the Oscars, but it's worth mentioning that the nominees there include LGBTQ-relevant favorites like "The Handmaid's Tale", "Succession", "Hacks", "The White Lotus", and "Halston." We'll take a closer look at those when the Screen Actors Guild makes their presentation, which will air live on TNT and TBS, on Sunday, Feb. 27.
Meanwhile, it's time to start working on those Oscar predictions. Ready, set… GO!
'Being the Ricardos' pops with excitement of 1950s TV
Acclaimed film is Sorkin at his best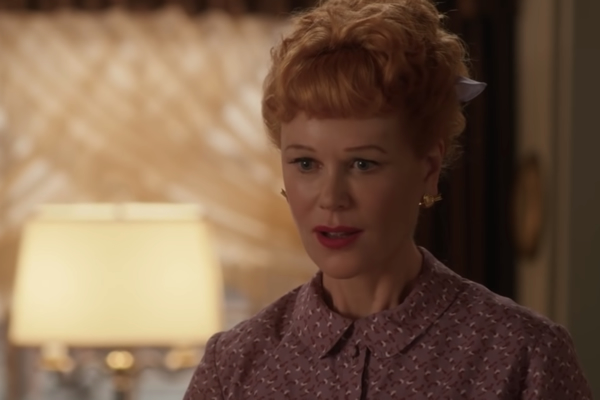 If the cold and COVID have brought you down, check out "Being the Ricardos." The entertaining film, written and directed by Aaron Sorkin, is streaming on Amazon Prime.
"Being the Ricardos" is the TikTok of a week in the McCarthy era that was a season in hell for gay icon Lucille Ball (Nicole Kidman) and her husband Desi Arnaz (Javier Bardem).
Ball was a gay rights supporter. "Some of the most gifted people I've ever met or read about are homosexual," she told People magazine in 1980.
"I Love Lucy," the 1950s sitcom starring Ball, was the most-watched show on TV.
From 9 to 9:30 on Monday evenings, Americans watched Lucy and her bandleader husband Ricky (Arnaz) Ricardo and their best friends Ethel (Vivian Vance) and Fred (William "Bill" Frawley) Mertz. They laughed at Lucy's antics – such as when she and Ethel can't keep up on a chocolate factory assembly line. "I Love Lucy" is streaming now on Hulu, and clips of it are on YouTube.
"Being the Ricardos" takes place during the filming (from the table read to performing it in front of a studio audience) of an "I Love Lucy" episode.
As work on the episode begins, Arnaz and Ball are distressed to hear a "blind" item on right-wing gossip-monger Walter Winchell's popular radio show. In the heyday of McCarthyism, Winchell tells America that a "top" comedian has Communism connections.
Ball and Arnaz know that being labeled a Communist could ruin not only your career but that of anyone associated with you.
Ball, who lived from 1911 to 1989, had a rough childhood. After her father died when she was 10, Ball was raised by her grandparents. Her grandfather was a socialist. Out of respect for her grandfather, in 1936, Ball registered to vote as a Communist.
Previously, the House Un-American Activities Committee had compelled Ball to testify. After she testified, they told her that they had cleared her of suspicions of being a Communist.
Ball and Arnaz are gobsmacked to hear from Winchell that she's under suspicion again. Other than once checking a box for the Communist Party in the 1930s, Ball hasn't had anything to do with Communism. "My grandfather cared about the working man," Ball tells the executives from CBS and Philip Morris (the program's sponsor).
Much of the suspense of the movie lies in rooting for Ball to be cleared of HUAC's baseless charges. But Sorkin, taking some liberties, has added on added layers of tension.
In real life, these events didn't happen at the same time. But, in "Being the Ricardos," while Ball is dealing with HUAC, she discovers that she's pregnant with her second child.
The CBS and Philip Morris execs are freaked by this news. It's the early 1950s, and people on TV (even if they're as happily married as the Ricardos) sleep in twin beds. What will America do if they see a pregnant woman on TV? What do you mean, you're 12 weeks pregnant, the suits ask Ball and Arnaz. "It means 12 weeks ago, I fucked my husband," Ball says.
In yet another twist, Ball is dismayed when "Confidential," the TMZ of its time, comes out with a story showing Arnaz with a sex worker.
There has been controversy about the casting of Kidman as Ball and Bardem as Arnaz. Because Kidman isn't a comedian and Bardem is Spanish and Arnaz was Cuban.
Perhaps, because she's not doing an impersonation, I think Kidman is terrific as Ball (as Ball off-screen and as Ball playing Lucy Ricardo). She won the Golden Globe this week for Best Actress in a Drama for the role.
As a white woman, I don't feel comfortable weighing in on the controversy surrounding the casting of Bardem. But to me he nails it in his portrayal of Arnaz.
The other actors in the film are also terrific, especially, J. K. Simmons as William Frawley, Nina Arianda as Vivian Vance and Tony Hale as (showrunner) Jess Oppenheimer.
"Being the Ricardos" is Sorkin at his best. It pops with screwball banter and the excitement of early 1950s TV. It's not "Vertigo," but you won't want to take your eyes off the screen.
'Potato' charms with tale of gay Russian immigrant and his mom
Awakening to queerness during collapse of the Soviet Union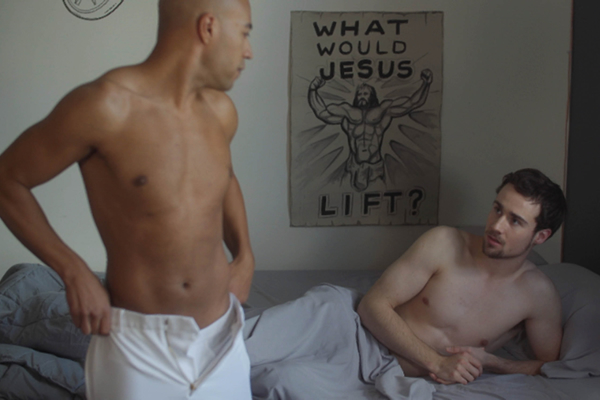 January can be a difficult month for film buffs. With so many awards contenders clamoring for your time and attention, there is certainly no shortage of titles among them to choose from, so it's not a question of slim pickings. Sometimes, though, watching one "prestige" movie after another for an entire month can feel a little bit like being a student overloaded with homework; even if you're studying a subject you like, you still need to take a break and do something just for fun every now and then.
Fortunately, in today's ever-hungry market for fresh streaming content there are new choices to be had even in the middle of Awards Season, and this month's pick of the crop is exactly the kind of fun, quirky, off-the-beaten-track queer story to provide the perfect palate cleanser when you're feeling a little overwhelmed by the heavier fare queued up on your "watch next" list – though considering that it's the tale of a gay Russian boy and his mother who flee a life of repression and hardship in their native country by emigrating to America, you might not expect it to be.
Set in the 1980s, "Potato Dreams of America" is an autobiographical offering from writer/director Wes Hurley. The "Potato" of the title is its lead character, a Vladivostok boy obsessed with American movies who is awakening to his queerness during the collapse of the Soviet Union. His mother Lena is raising him on her own, and as a prison doctor who is daily witness to the violence and hardship of being an adult male non-conformist in Russian society, she fears for his future safety. She decides to market herself as a mail order bride, and before long she and Potato are on their way to Seattle – where they will have to learn how to navigate life in America, a whole new culture with forms of oppression all its own.
Admittedly, it's a synopsis that reads pretty bleak – but that's precisely why "Potato Dreams of America" turns out to be such a delight. Rather than delivering the stark immigrant drama we've come to expect from stories such as this one, it turns those expectations upside down by offering twist after twist (along with a wry and consistent sense of humor) that keep it from becoming a predictable tale of woe and turn it instead into something much less dreary.
To begin with, there are the two central characters, a memorable pair of plucky souls who win our attention and our sympathies with their against-the-grain attitudes and refusal to give up on their dreams. They are surrounded by an ensemble largely made up of broadly drawn eccentrics; there's Grandmother Tamara (Lea DeLaria), a no-nonsense traditionalist who lovingly doles out toxic cultural assumptions with her grandmotherly advice; there's also John (Dan Lauria), Lena's rigid and seemingly conservative American husband whose fundamentalist views might just be a smokescreen for a life he has always kept hidden. Characters such as these provide a layer of satire and social commentary but remain grounded enough in the emotional arc of the story to serve as believable characters, thereby investing them with enough humanity to soften the sharpness around their edges. This is even true of Jesus – or rather, the imaginary version of Jesus (Jonathan Bennett) Potato concocts as he struggles to come of age, whose serene aloofness is somehow made completely relatable by the good-natured gay insouciance with which he is played.
Likable characters are a big part of the movie's charm, but the infectious sensibility that wins our hearts comes straight from the filmmaker himself. In telling the story of his own life – albeit a highly stylized version of it – he gives full rein to the love for cinema, and specifically American cinema, which fueled his own young dreams of America and ultimately led him to a career behind the camera that includes two seasons of the critically acclaimed comedy series "Capitol Hill" (starring Jinkx Monsoon, Ben DeLaCreme, Waxie Moon and Robbie Turner).
His movie is full of cinematic flourish, indulging in bold strokes to help its narrative unfold. Most striking of these is the choice, midway through the film, to swap out both the leading players for different actors – Potato and Lena in Russia are played, respectively, by Hersh Powers and Sera Barbieri, and in America by Tyler Bocock and Marya Sea Kaminski. From a practical perspective, of course, the abrupt change aids in depicting Potato's transition into gay life in America simply by introducing a significantly older actor who can appropriately appear in the scenes when things inevitably start to get sexy; but on a deeper level, this calculated recasting invites contemplation on the relationship between our environment and our identity, highlighting the filmmaker's seeming assertion that changing the world you live in requires you to become a different person – or perhaps, in light of the film's opening quote ("I've always been America in my heart," from queer trailblazer Quentin Crisp), that becoming the person you are meant to be requires finding a world where it is possible to do so, even if you have to build it yourself.
Still, even if Hurley's ambitious conceits bring a kind of aspirational magic realism to his film, they never become pretentious, nor do they derail for an instant the movie's sense of fun. In this, the filmmaker is greatly aided by his talented cast, peppered with familiar faces like DeLaria, Lauria, and Bennett (all of whom do exceptional character work while giving a sly and ironic nod to their own familiar persona), but dominated by the masterful performances from the four actors playing his two leads. Both Barbieri and Kaminski are exceptional as Lena, making her the unorthodox and empowering heroine she deserves to be; as the two incarnations of Potato, both Powers and Bocock bring powerful charisma to the role – but the younger Powers deserves special kudos for a thoroughly mature and self-aware performance worthy of an actor twice his age or older.
"Potato Dreams of America" made a big splash at last year's SXSW, as well as at Los Angeles' Outfest, where it won Hurley the festival's Grand Jury award for Best Screenplay because of its "unique non-traditional portrayal of a gay immigrant's transition to America and his relationship to his mother." It's this quality that makes it a must-watch experience. As Hurley says in his official director's statement for the film: "Despite the heavy subject matter, the story of my mom and I coming to America is not only very funny but also very inspiring, with an ending that will have to be seen to be believed. I believe this story of unconditional love, human resilience and the power of hope is what the world needs right now."
After watching his truth-is-stranger-than-fiction story and thoroughly enjoying it, we can safely assure you that he's not wrong.
"Potato Dreams of America" opens for a limited theatrical run on Jan. 14. It releases on VOD platforms Feb. 22.